Recently Manuel and I went on a massive road trip to explore so many different states and attractions. It honestly was one of the best trips that we have ever taken and even though we spent quite a bit of total time in the car, the locations were spaced out nicely and it never felt like we had to drive too far.
I loved not having to fly anywhere or worry about luggage weights/amounts. It was great having our car at each location to use as we like. And we were able to shop without having to worry about shipping anything back (WIN!)
We started our trip in Des Moines, Iowa but it could be modified to start from other locations as well. I am going to outline exactly what our itinerary looked like for the trip and you can make changes as you see fit. I will also link each location and the specifics on what we did once I get the blogs written. If they aren't linked yet, just check back in a couple weeks and I should have them done!
Also, I have listed the main things we did. Not every second of every day was planned out – the rest of the time we either relaxed or explored and shopped. I like leaving extra time in case you get to a location and see something interesting, or if you need a nap at the hotel. I also only specified the restaurants that we went to that I would recommend.
Friday, August 31st
4:00pm – Leave Des Moines, IA 
10:00pm – Arrive St. Louis, MO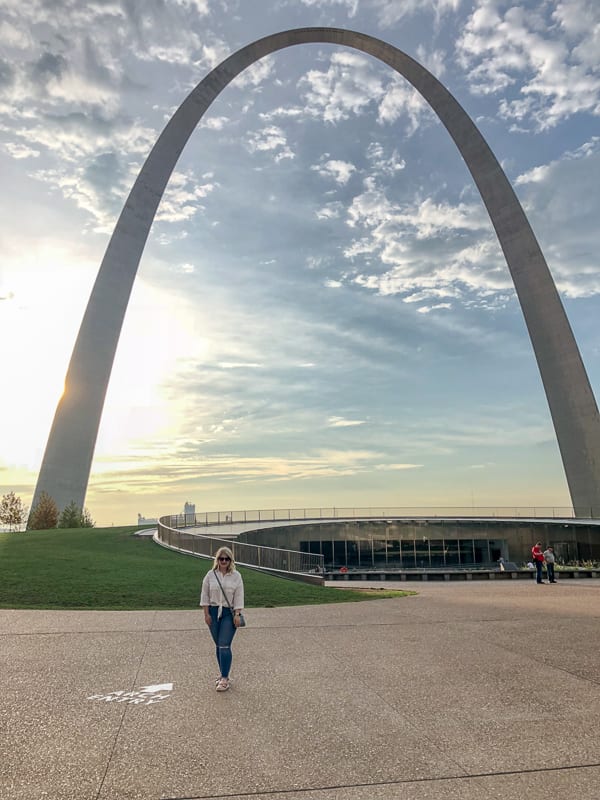 Saturday, September 1st
Find the blog on St. Louis here! 
Breakfast at Hotel
7:40am – Arrive at Arch
8:10am – Arch Tour
10:00am – Budweiser Tour
12:30pm – Leave St. Louis
5:00pm – Arrive Nashville 
Dinner 
Bars on Broadway
Find the blog on Nashville here!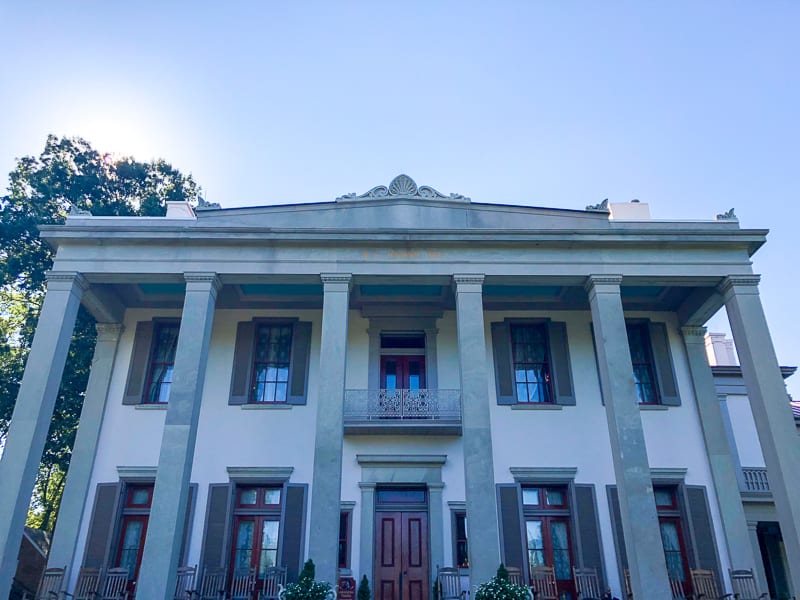 Sunday, September 2nd
Find the blog on Bella Meade here!
9:30am – Bella Meade Plantation Tour
12:00pm – Leave Nashville
1:30pm – Arrive Lynchburg 
2:00pm – Jack Daniel's Tour
3:30pm – Tour ends / leave
8:00pm – Arrive Atlanta (time change – lose 1 hour)
Monday, September 3rd
Find the blog on Atlanta here! 
Walk through Centennial Olympic Park
Breakfast
10:00am – World of Coca Cola
1:05pm – MLB Game
3:00pm – Leave Atlanta
7:00pm – Arrive Savannah
Tuesday, September 4th
Breakfast at hotel
9:30am – Free Walking Tour
11:00am – Walking tour ends
12:00pm – Lunch
1:00pm – Prohibition Museum
Top Deck – River Rooftop Deck (opens at 3pm)
Dinner 
Dessert – Leopolds Ice Cream Shop
Wednesday, September 5th
Breakfast at hotel
8:00am – Leave Savannah
8:45am – Arrive Hilton Head Island
Colingy Beach 
12:00pm – Leave Hilton Head
2:00pm – Arrive Charleston
3:30pm – Charleston Harbor Tours
5:00pm – Tour Ends
Dinner 
Thursday, September 6th
9:30am – Charleston Carriage Tour 
10:30am – Tour Ends
Charleston City Market (9:30am-5:00pm)
3:00pm – Leave Charleston
6:00pm – Arrive Asheville
After dinner drinks – Capella on 9
Friday, September 7th
9:00am – Breakfast at B&B
Biltmore Estate
12:00pm – Stable Café
6:00pm – Curate
Saturday, September 8th
7:00am – Leave Asheville
12:30pm – Arrive Jim Beam Distillery 
Lunch – Fred's Smokehouse
1:30pm – Leave Jim Beam
2:00pm – Arrive at Louisville Slugger Museum & Factory 
Dinner
Sunday, September 9th
Breakfast at hotel
8:00am – Leave Louisville
4:00pm – Arrive Des Moines, IA (time change – gain 1 hour)