The next stop on our trip was a quick one! When we were going over the route we were going to take, we realized that we would be really close to Lynchburg and so we figured it was now or never to get to see the area and Jack Daniels Distillery.
However, it is also possible to take a day trip to Lynchburg while staying in Nashville, so even if you aren't on a road trip like us, it is still easy to fit Lynchburg in your travel plans.
Driving from Nashville into Lynchburg was really beautiful and it was a pretty quick trip, only about 1.5 hours.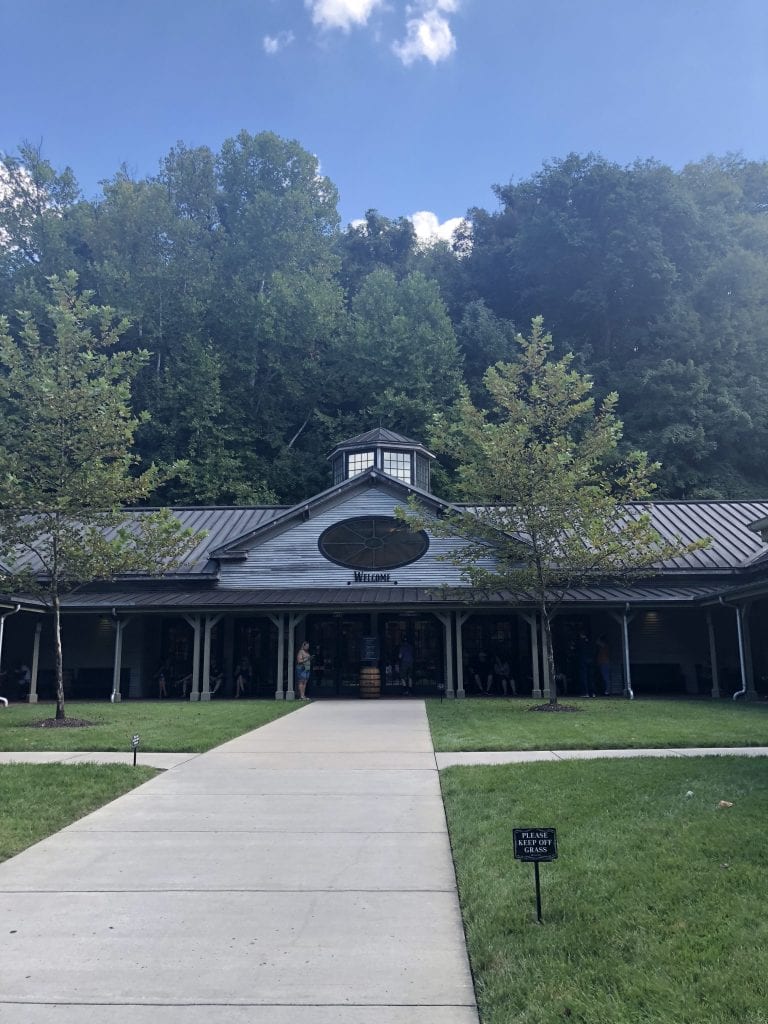 Once we arrived in Lynchburg, it was immediately apparent that it was a town that ran on Jack Daniels Distillery. And we were quite shocked by how many people were there. There were many guides stationed everywhere ready to guide you to wherever you were going which was really helpful.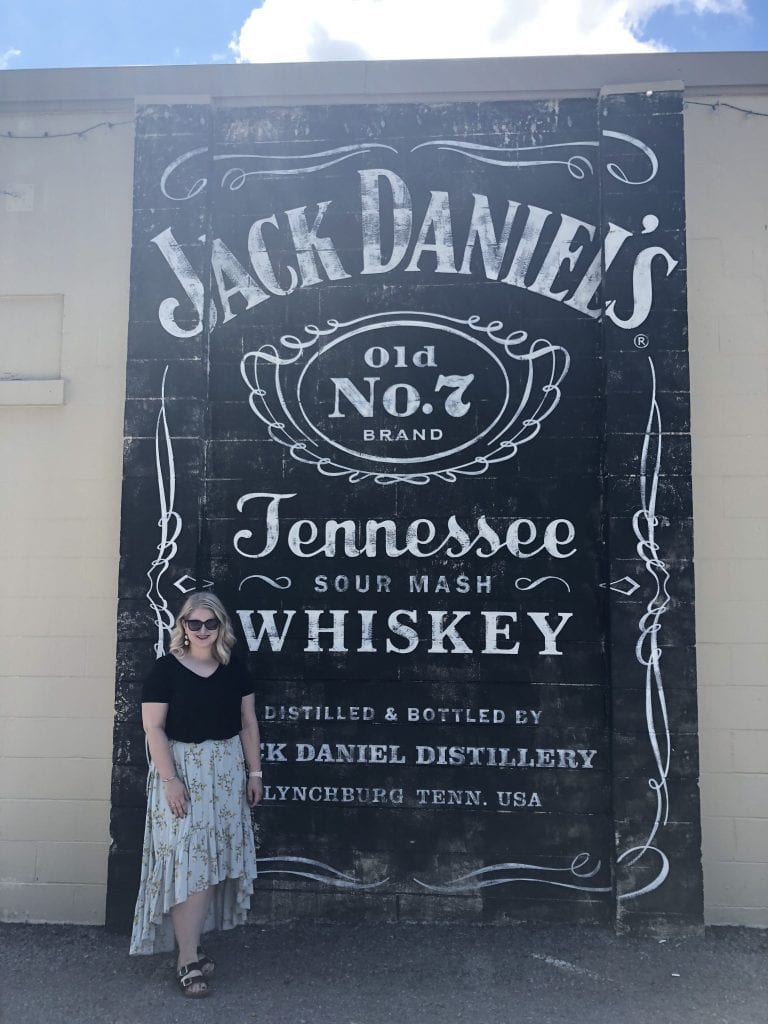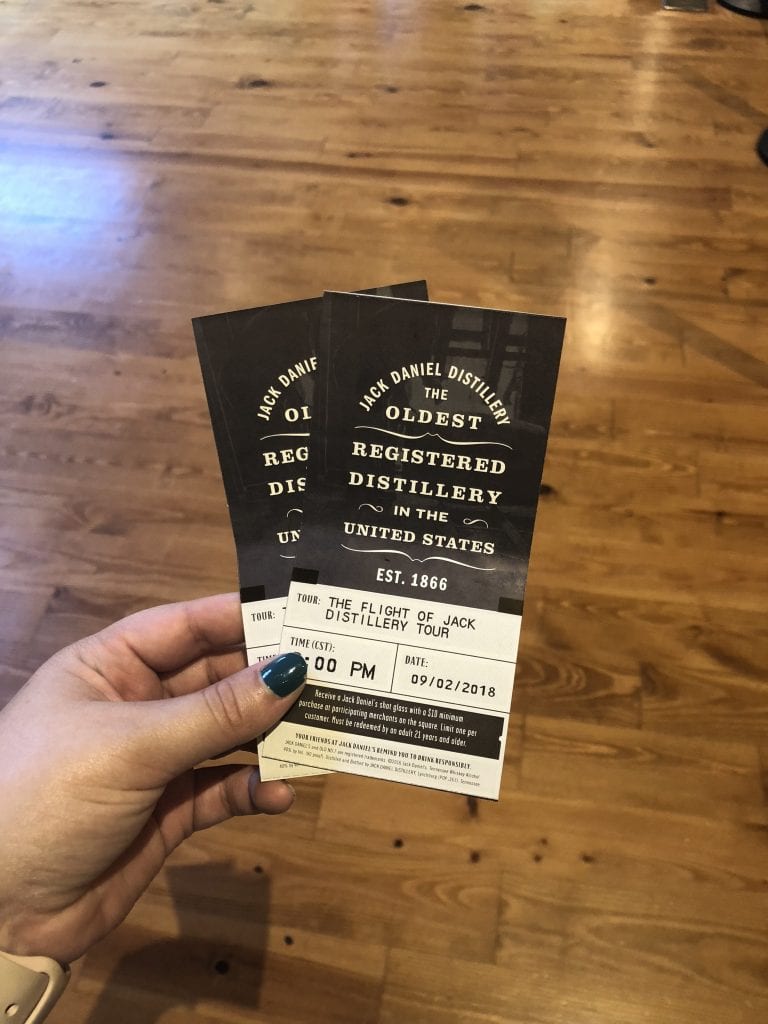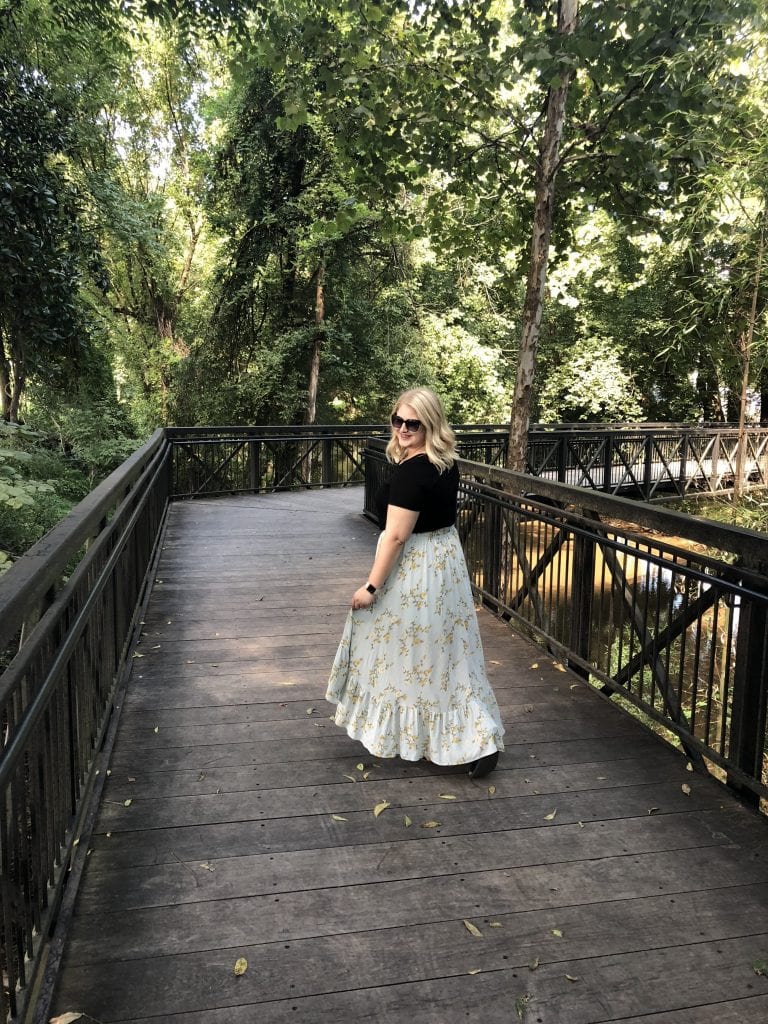 Luckily we had bought tickets in advance because by the time we got inside to redeem the tickets, they were turning other people away due to the tours being sold out for the rest of the day.
Which means that if you are going to spend the time driving down to Lynchburg, then make sure that you book your tour in advance. It is super easy to do on their website here.
While we waited for our tour to start, we were able to walk over to the town center and see some of the shops. I was a bit disappointed that they were pretty much all tourist shops, but the buildings were still quaint and fun to see.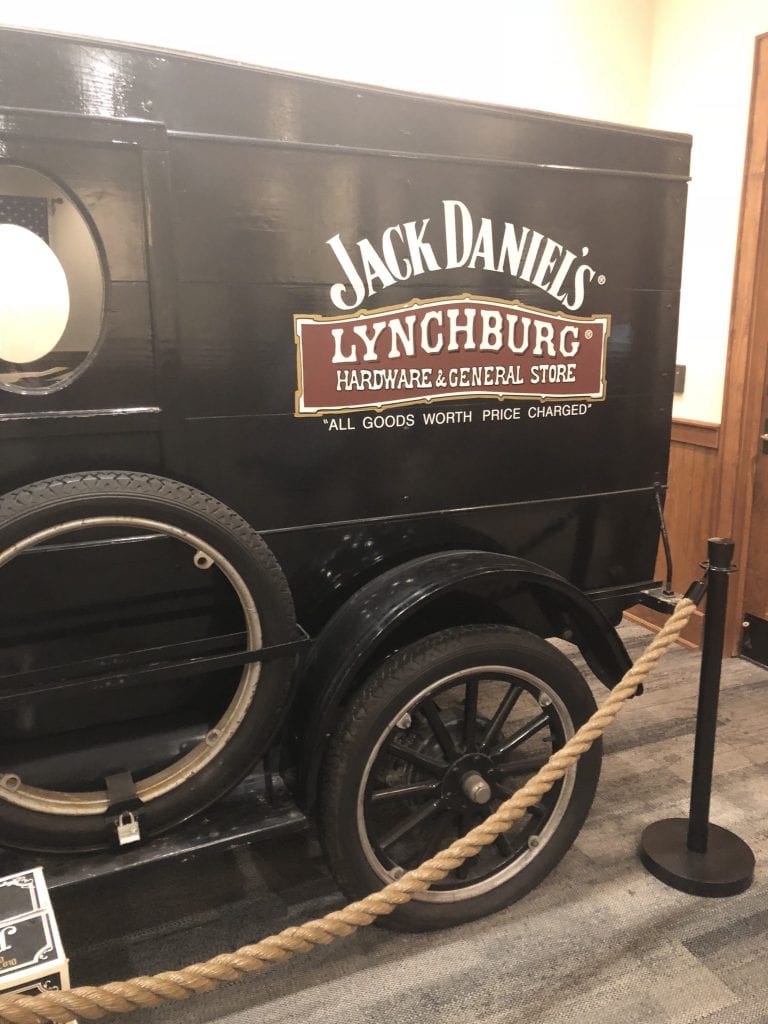 We chose to take "The Flight of Jack Daniel's Tour" because it included a tasting, and how can you visit a distillery and not do a tasting?!
However, if you are traveling with younger guests, or you aren't a fan of Jack, then there are other tour options!
We love entertaining our guests just about as much as we love making Tennessee Whiskey here at the Jack Daniel Distillery. And like any good host, we're always more than happy to show you around the place. We offer a variety of distillery tours to fit your visit and help you get better acquainted with the home of Jack Daniel's.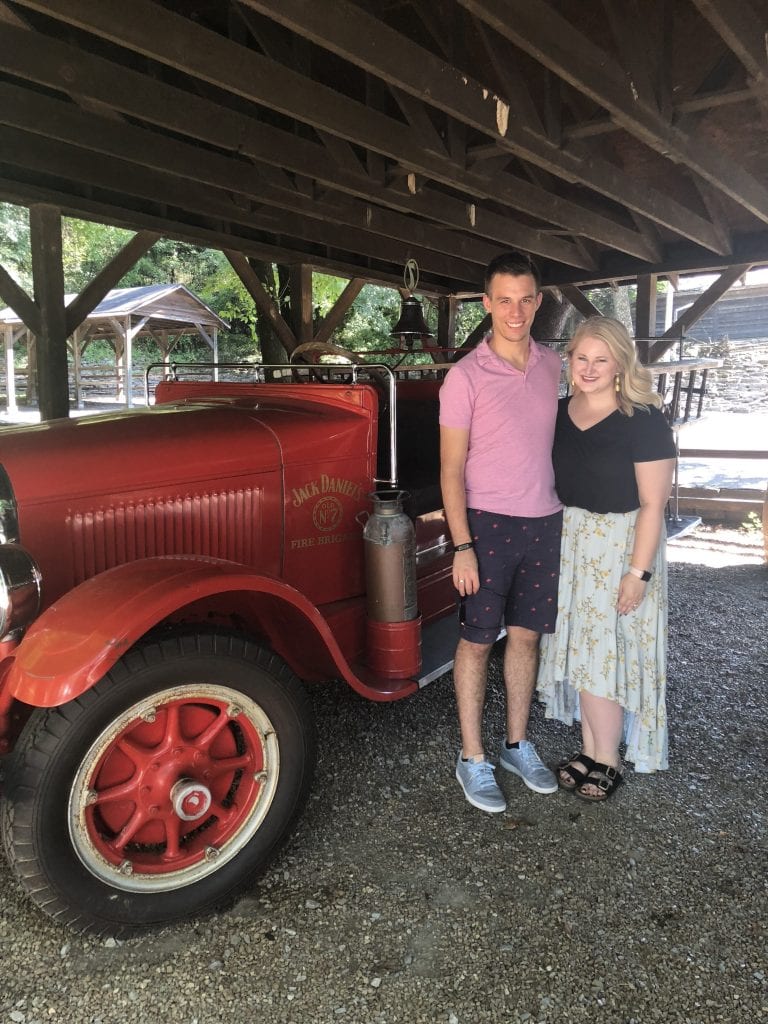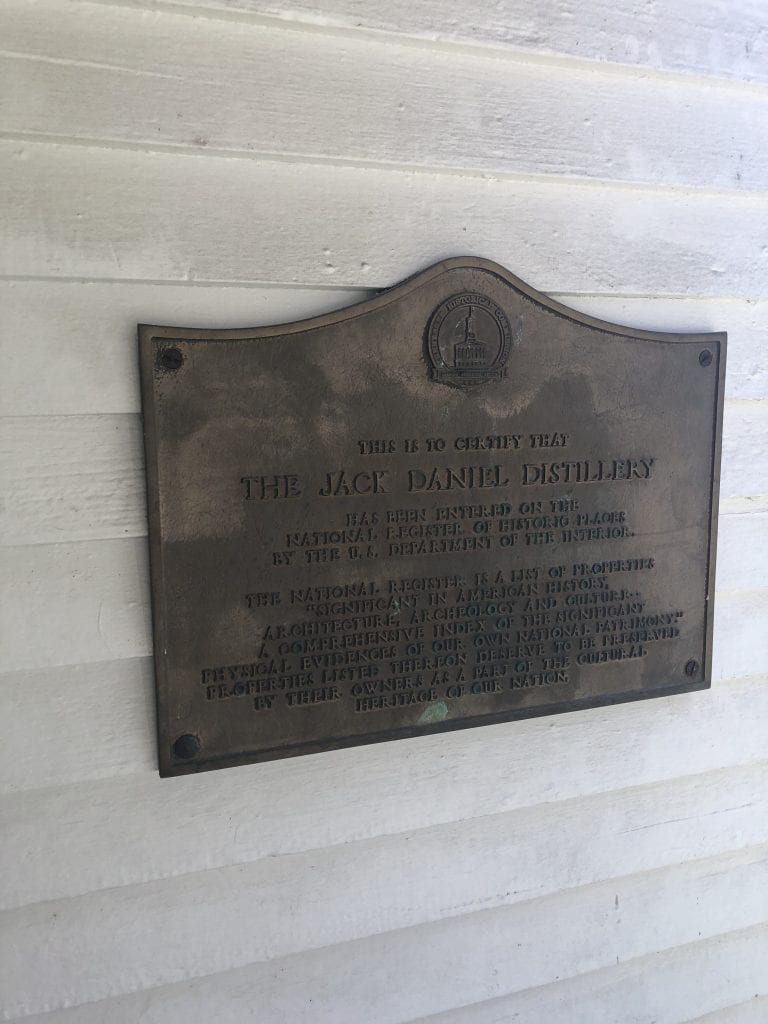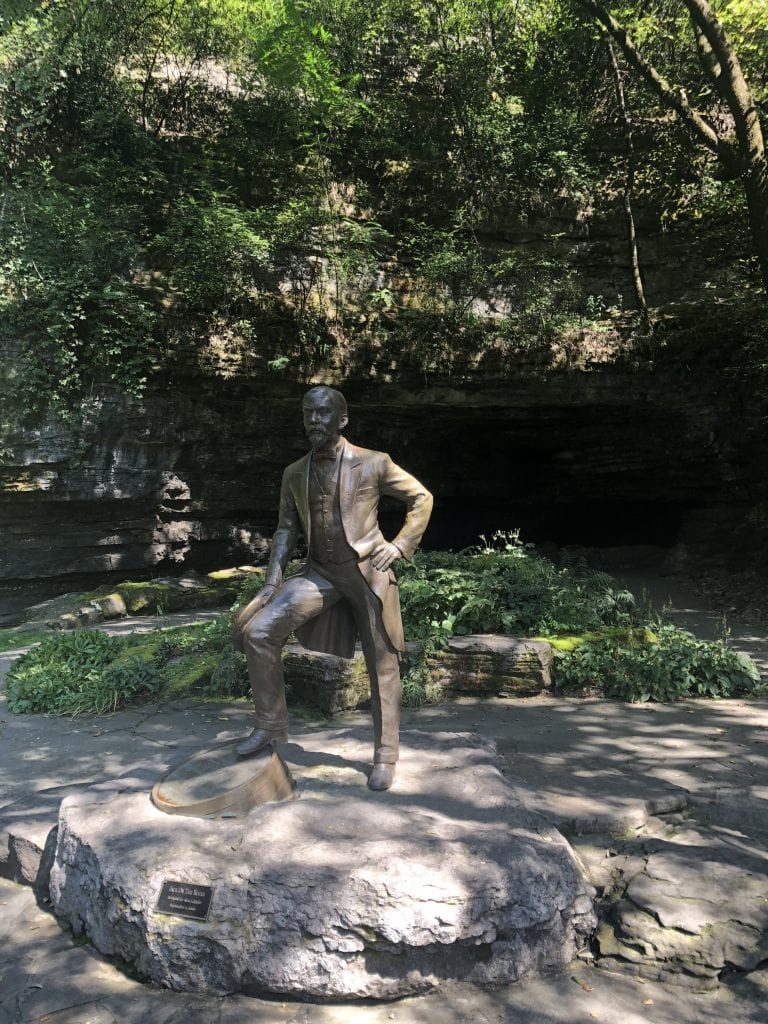 If you are interested in the tour that we did, here is what it includes:
Tour duration: 1 hour, 30 minutes (sampling time included)
$20 Adults (must be 18+ to tour)
Must bring valid photo ID: 18+ may take tour; only 21+ may sample
Military (18+) and Senior (65+) discount applicable with ID
Tours offered Monday-Saturday 9:30AM to 4:30PM CST and Sunday 11AM to 4:30PM CST
For those 21+ the tour includes a sample of 5 Jack Daniel whiskeys: Jack Daniel's Tennessee Whiskey, Jack Daniel's Tennessee Fire, Jack Daniel's Tennessee Honey, Gentleman Jack and Jack Daniel's Rye

Overall the tour was well worth it! The grounds are gorgeous and it was fun to see how everything is made. Also, the tasting was better than we expected!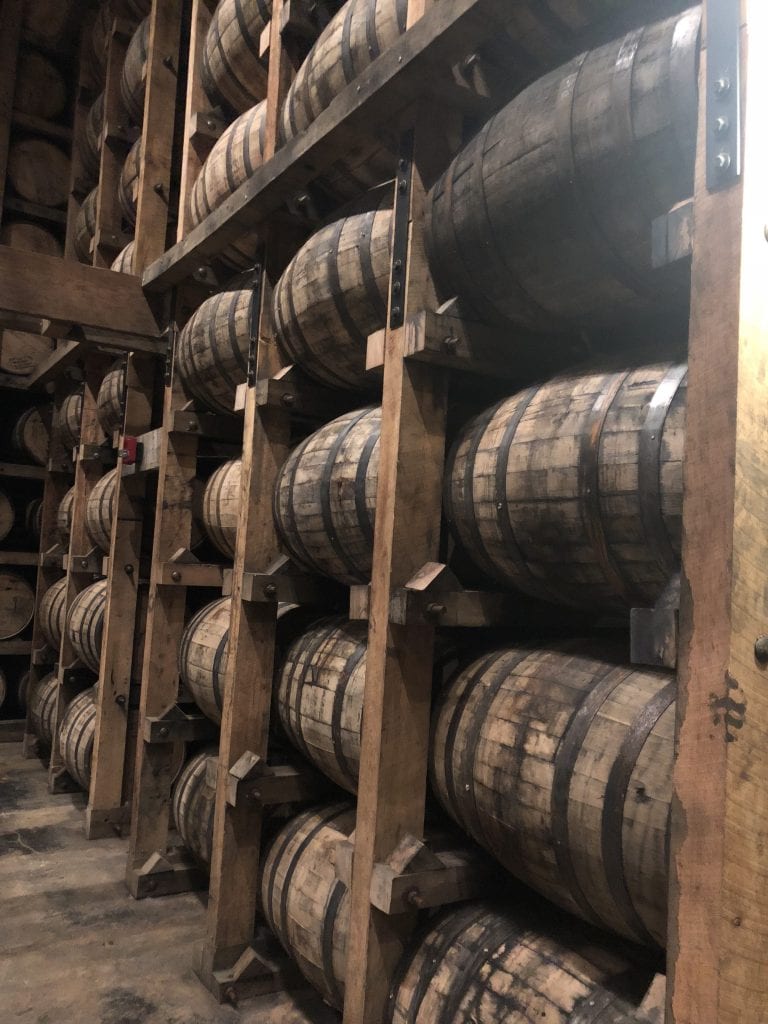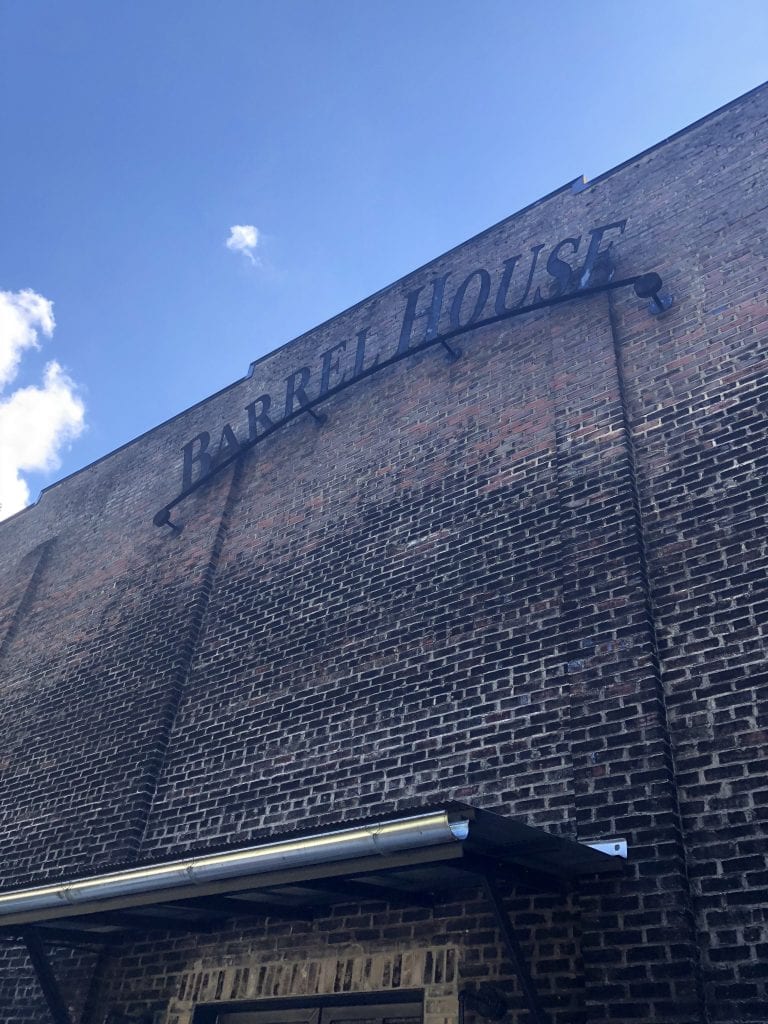 After concluding the tour, we headed out to Atlanta, you can find that post here.