Arriving in Atlanta was a little intense. The interstate coming into the city is like 8 lanes on each side – making one of the widest roads I have ever experienced.
Location: Atlanta, Georgia 
Where we stayed: Omni Hotel at CNN Center 
When: September 2nd – 3rd 
Favorite Meal: Prime Meridian
Favorite Activity: Coca-Cola World 
Would I go back: Yes! I would love to have more time to explore the city!
This was the one hotel on our trip that we decided to stay in the heart of downtown at the Omni Hotel at CNN Center. (Mainly because I got a sweet deal on Booking.com)
Once we arrived at the hotel, it was about 8:00pm and we were tired.
Instead of heading out into the city, we decided to get dinner at our hotel at Prime Meridian. It was a great restaurant that overlooked Olympic Park and the Ferris wheel all lit up. We ordered a variety of appetizers to share and the waiter was great!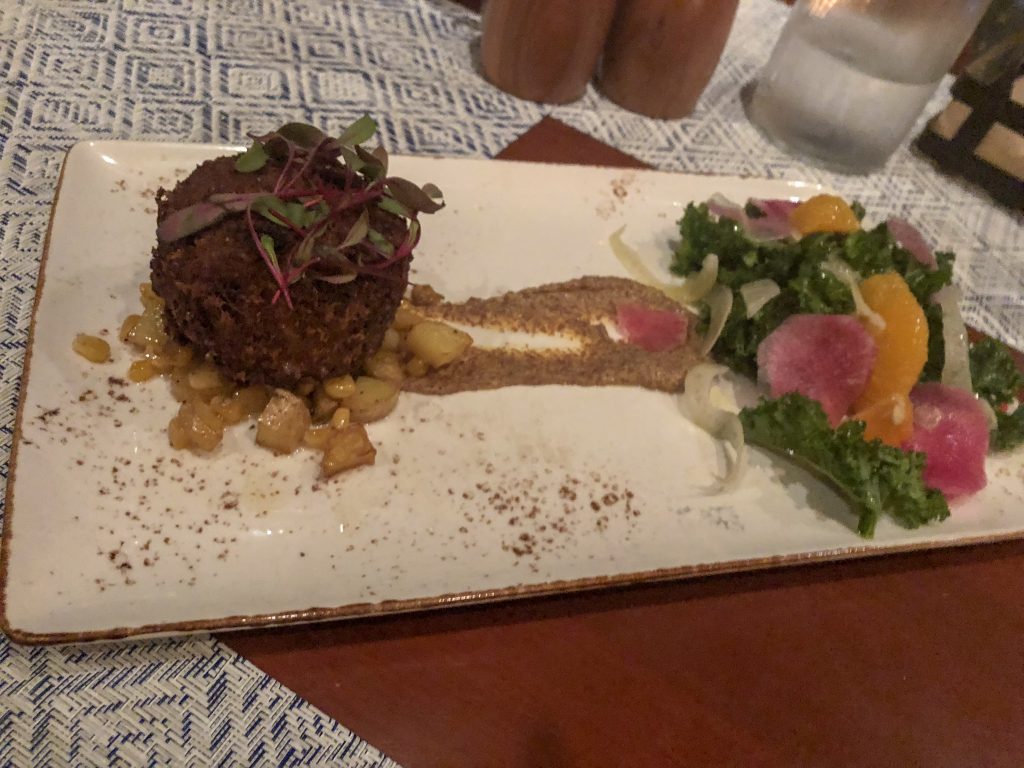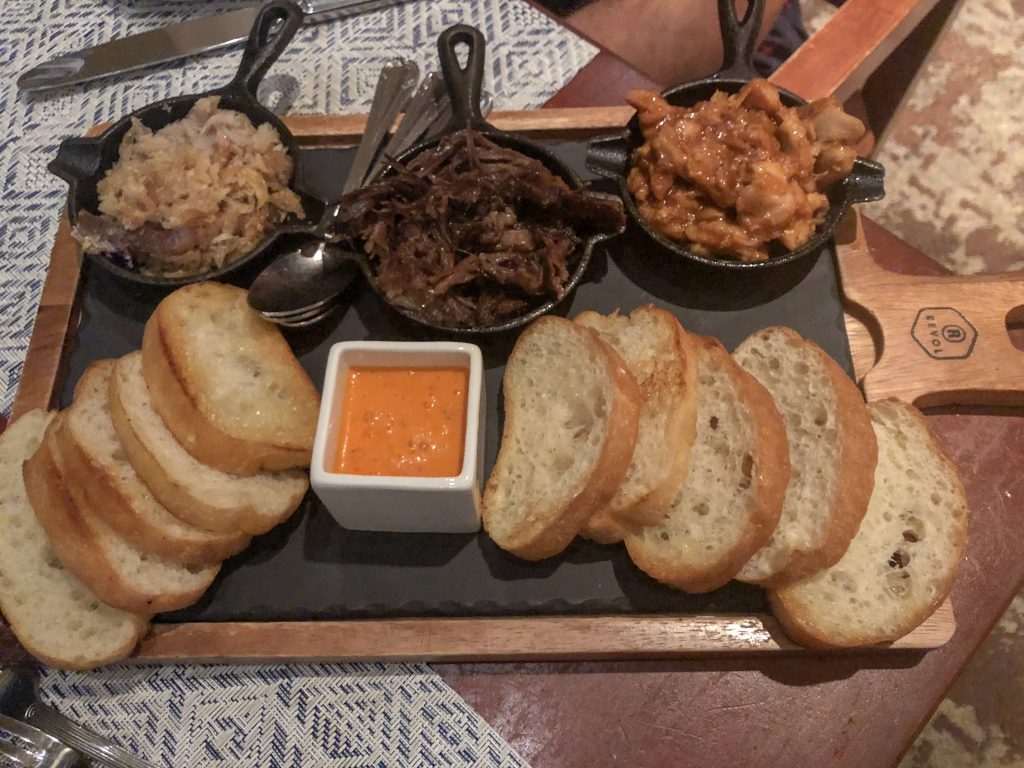 The next morning, we strolled through the Olympic Park which was really pretty with the skyline in the background.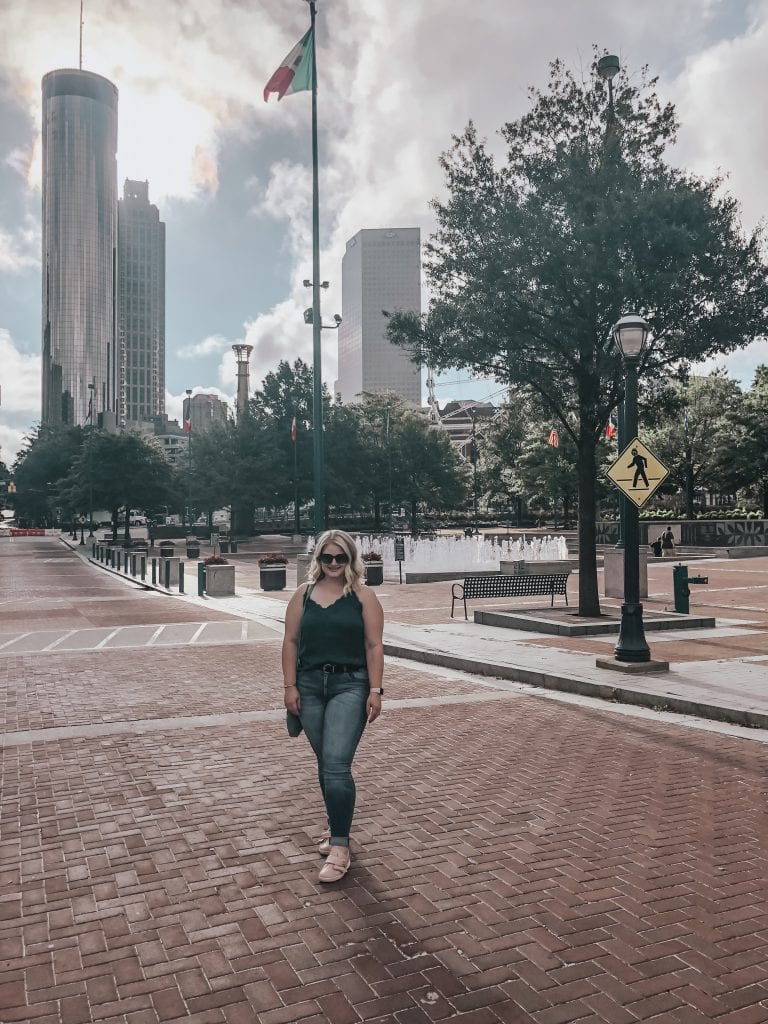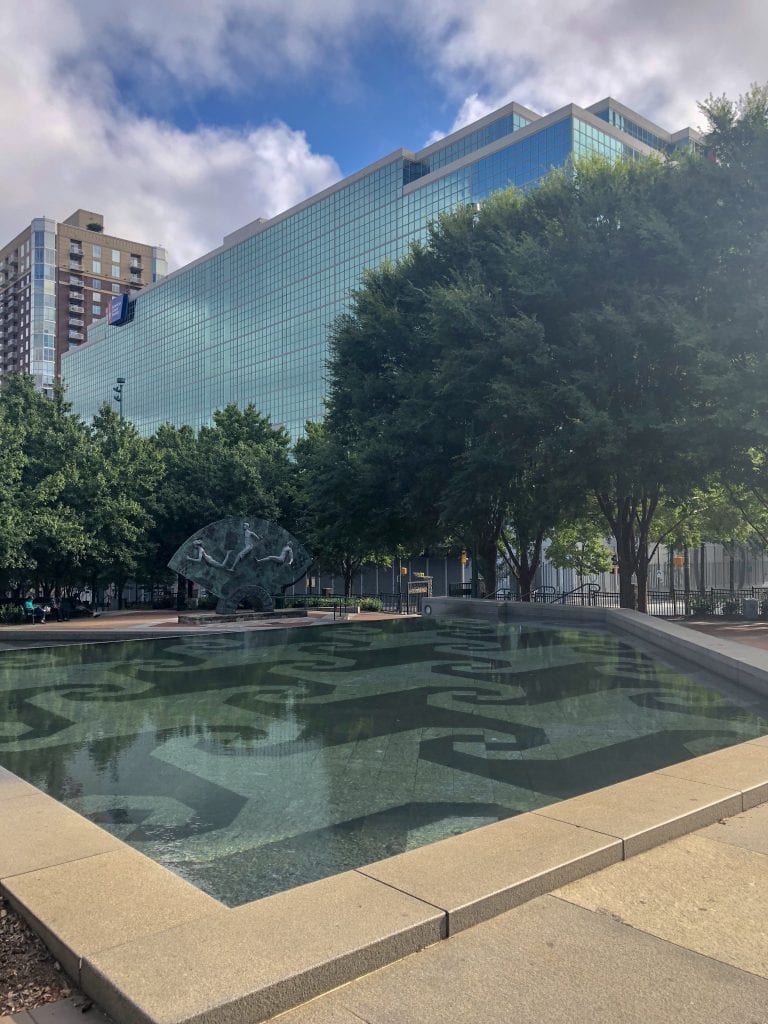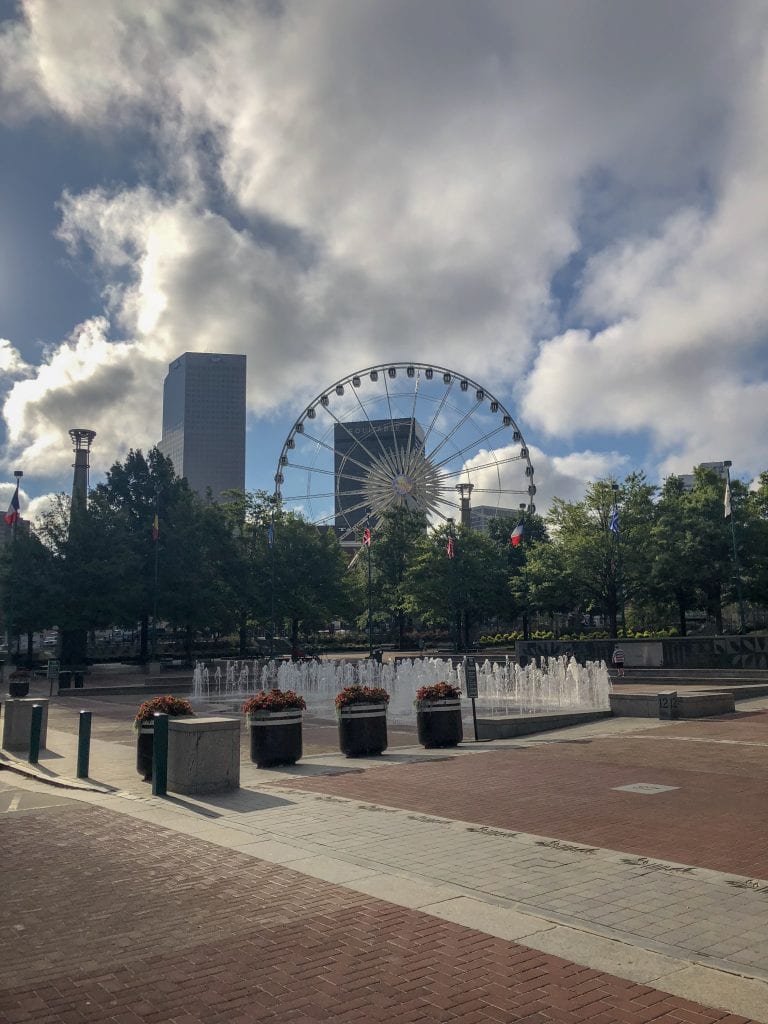 After making our way through the park, we arrived at Coca-Cola World which we had purchased tickets for in advance.
I recommend doing this – you can purchase tickets just for a specific day and go anytime throughout that day. That way there is not waiting in line to buy tickets, and you can go right in.
When we booked these tickets, we weren't really sure what to expect. It seemed like it might be a place mainly for kids but it ended up being really interesting.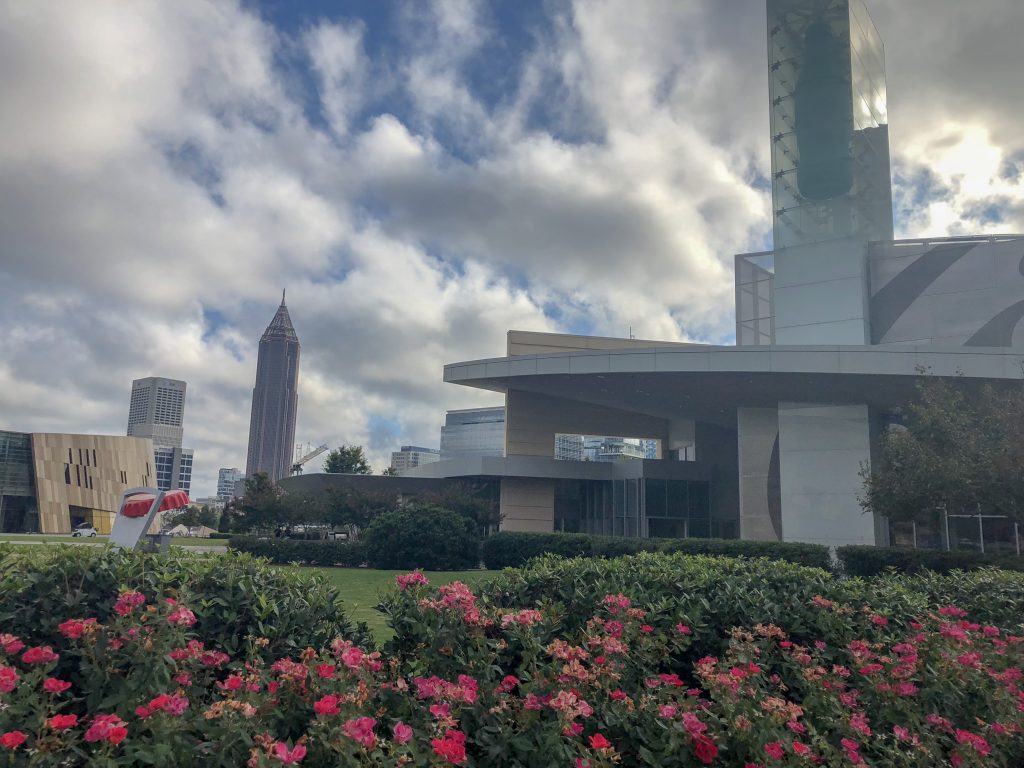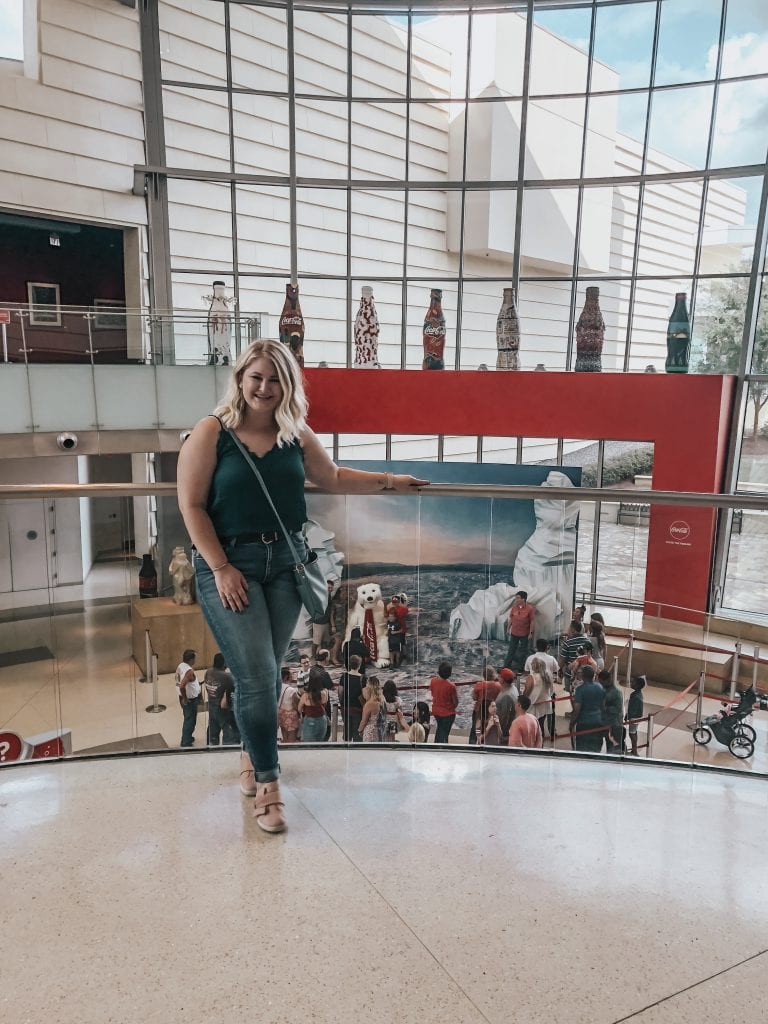 While the entire thing was certainly a big promotion, it didn't feel like it. All of the staff were super friendly and willing to answer whatever question we had about Coca Cola (including if it actually contained coke at one point… Manuel was embarrassed when I asked this).
At the end of the museum, they had a tasting room, where you could go around and taste all the different beverages from different countries. This was really cool and you could taste as many as you wanted.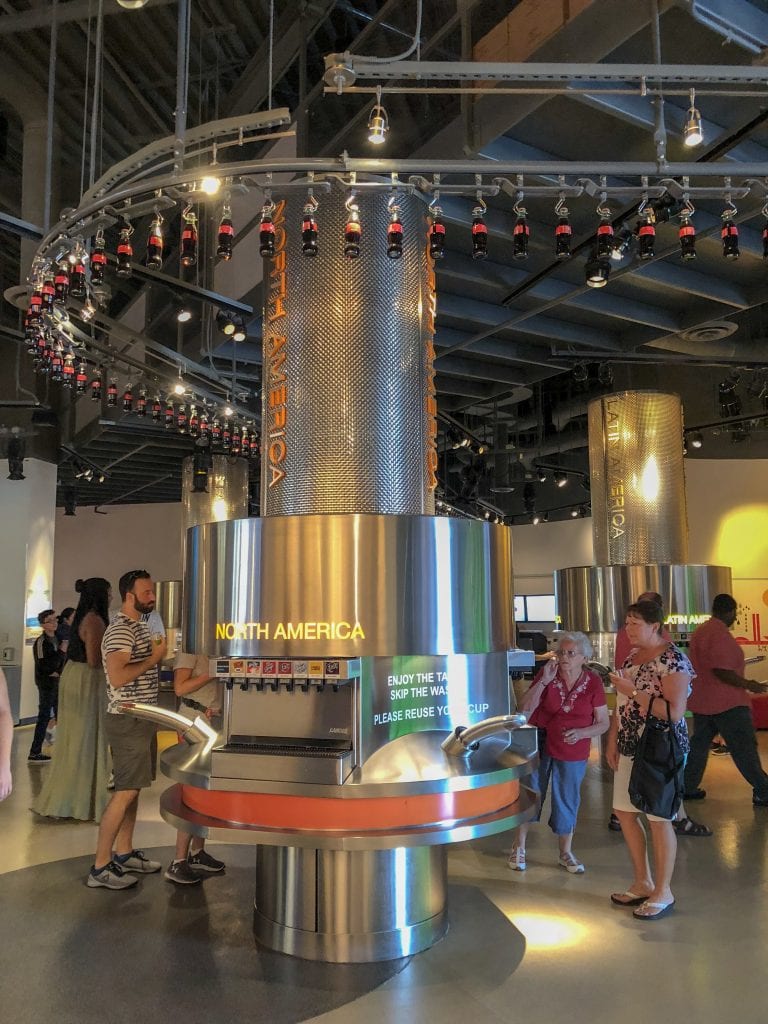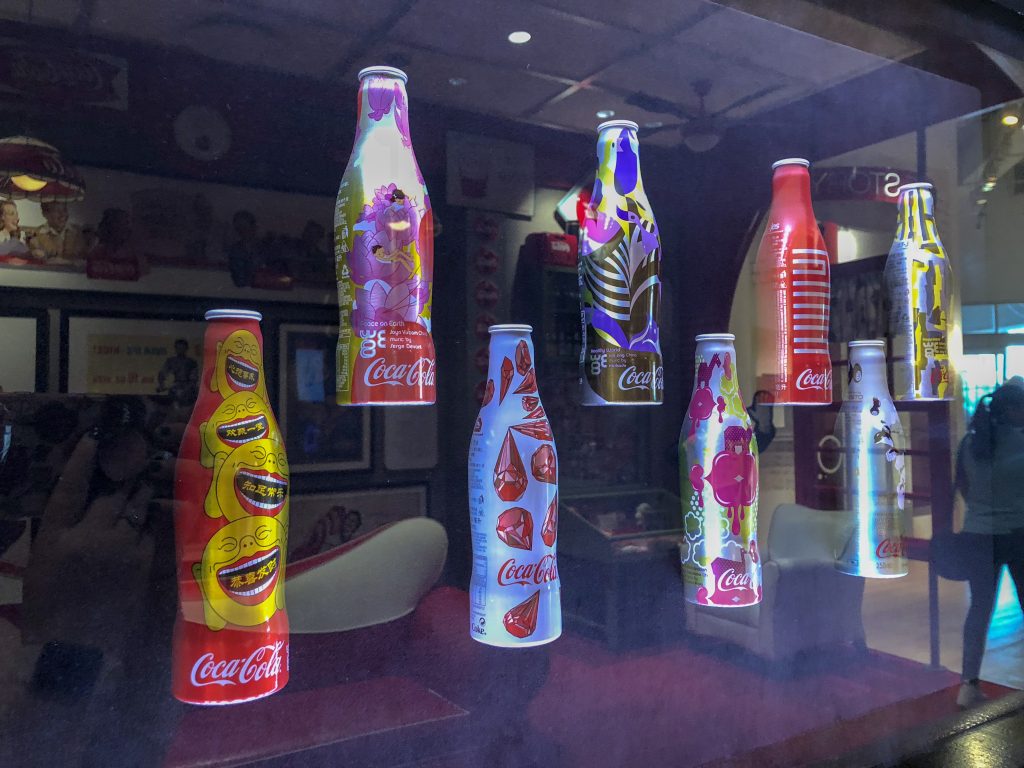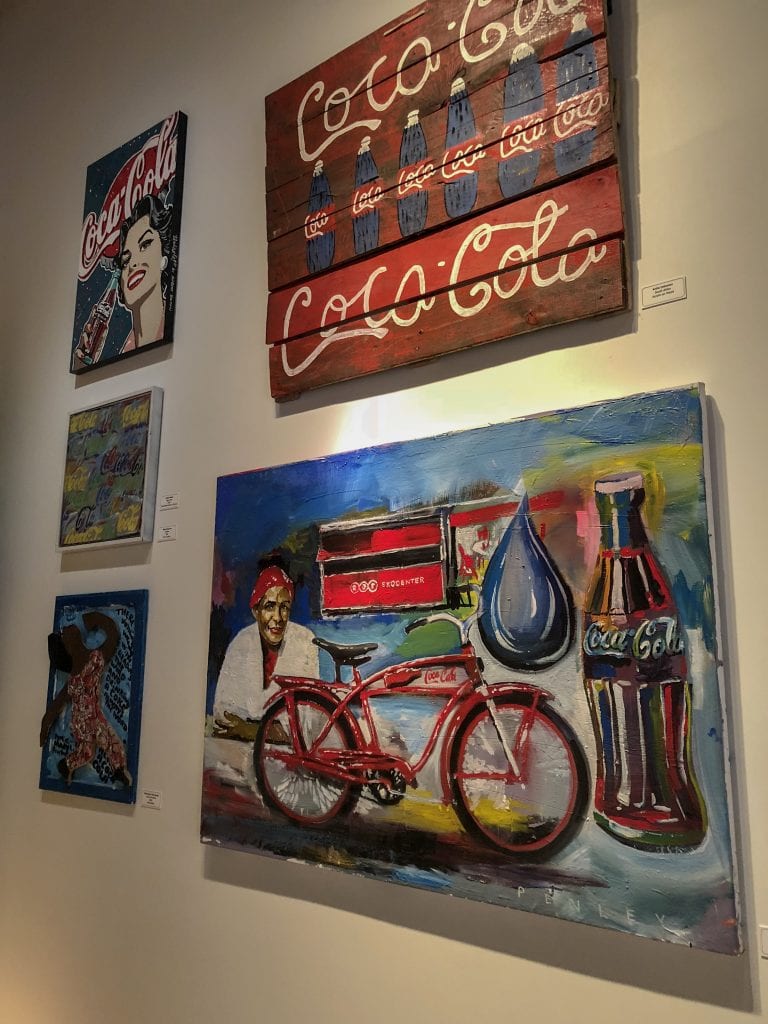 After that was a quick trip through the gift shop and we were ready to head to the Atlanta Braves game.
Manuel was so excited to attend the game. The parking situation at the stadium is rather confusing, so we ended up parking a long way away and walking forever.
It was super hot but once we got to the stadium, it was certainly worth it. The stadium was packed and it was a great game – I highly recommend checking it out if you have time while you are there.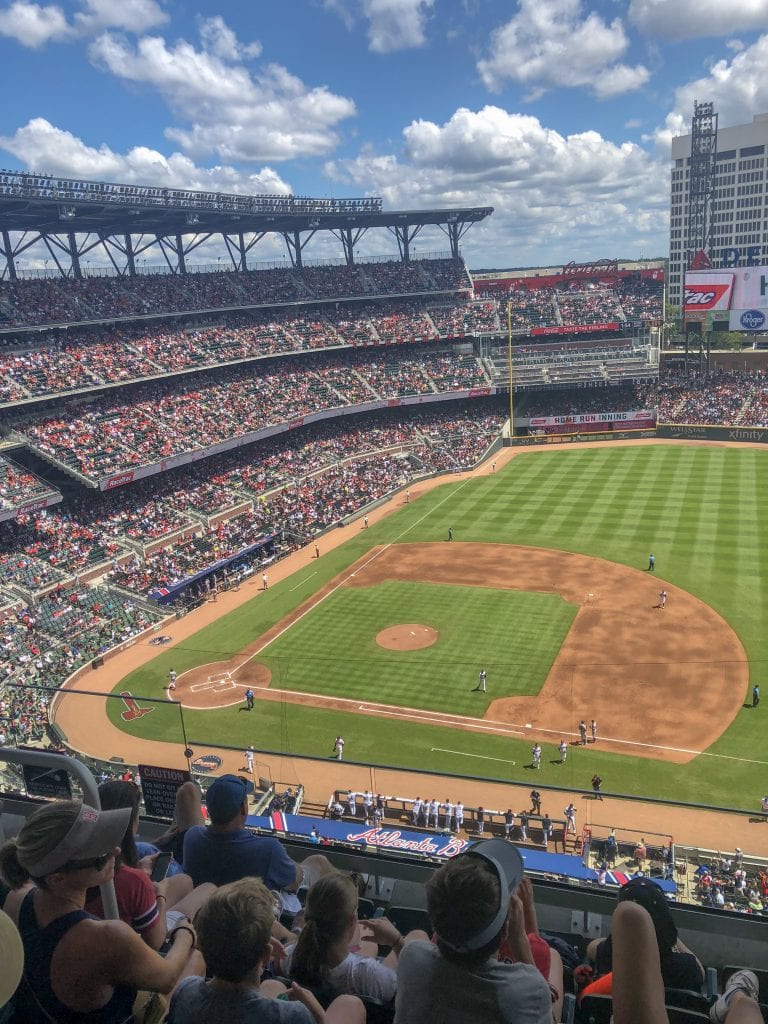 After the hot game, we were certainly ready for the A/C in the car on the way to Savannah.