After leaving Hilton Head, we made our way to Charleston. In case you are just tuning in, this was a part of a multi-state road trip that we took.
Location: Charleston, South Carolina
Where we stayed: Sleep Inn Charleston booked through here.  
When: September 5th-6th 
Favorite Activity: Carriage Tour
Would I go back: In a heartbeat
We arrived into Charleston around 2pm. Just enough time to check into our hotel, rest for a bit, and then head to our Charleston Harbor Tour. We enjoy taking boat tours when we are on vacation and this was no exception. It was super hot out the day we went and we had to wait to until right before the departure time of 3:30pm to board the boat.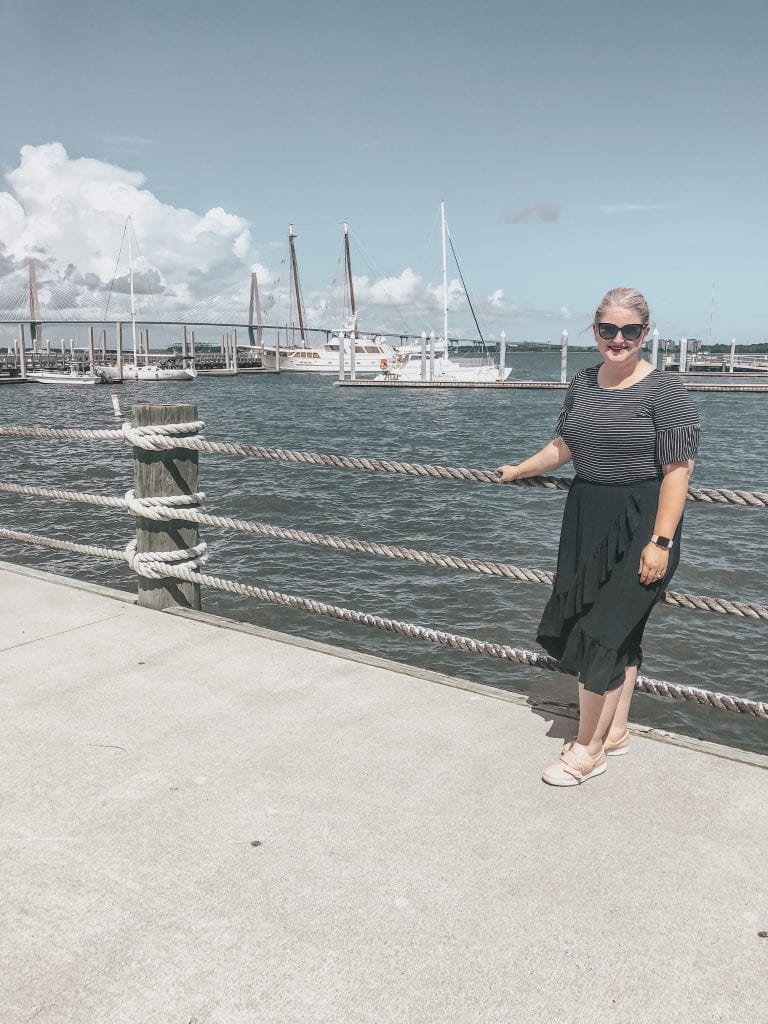 Once we were boarded, we decided that we wanted to be in the inside part of the boat since it was so hot out. This area had A/C and big windows so it was really nice! We did a tour all around the harbor and saw the following:
Fort Sumter: One of Charleston's most popular landmarks, where the first shots of the Civil War were fired
Confederate and Union army Forts Moultrie and Johnson
USS Yorktown: the famous World War II "Fighting Lady"
St. Michael's Church: A survivor of both the Revolutionary and Civil Wars, whose steeple was painted black so as not to be an easy target
Stately homes on the Battery: Symbols of Southern elegance and perseverance
Cooper River Bridges, including the Arthur Ravenel Jr. Bridge: A state of the art span that accommodates the largest ships in the world
Dolphins skimming the surface of the water and pelicans diving for food – Manuel had never seen a dolphin before so that was cool!
The narrator on the boat was really fun and kept the tour moving! I highly recommend going on one of these tours when you are in Charleston, they have multiple times each day.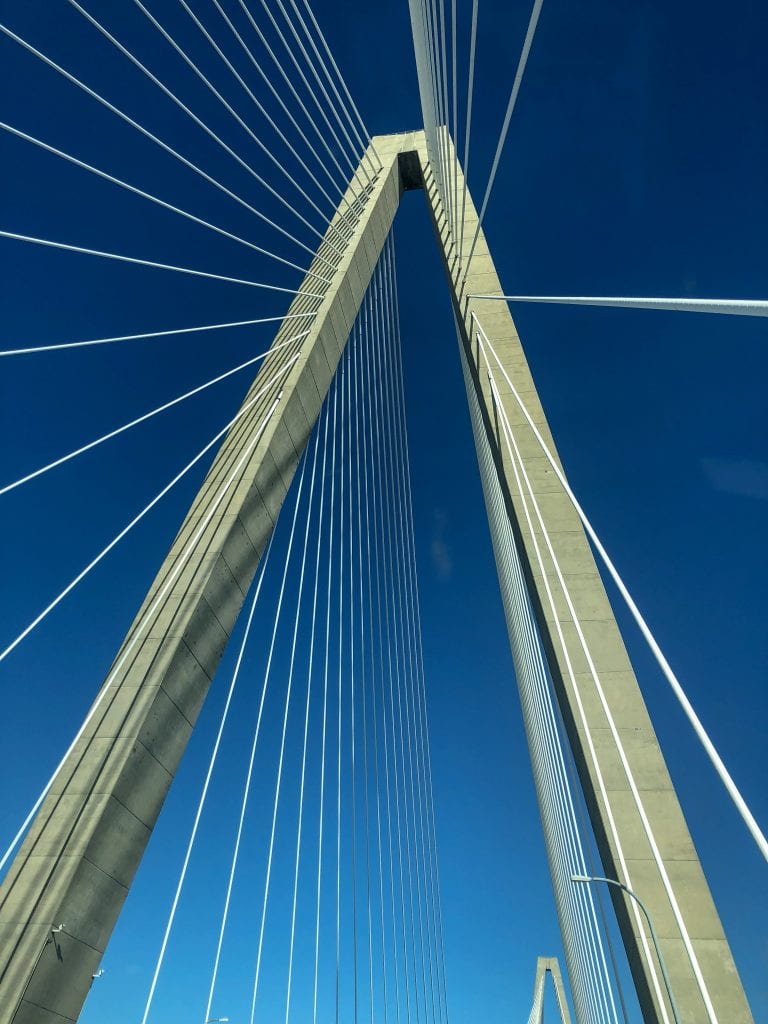 After the tour was over, we took the recommendation of the captain to go across the bridge to Shem Creek Park. There is a parking lot right by the entrance and it was really gorgeous to walk along the bridges here!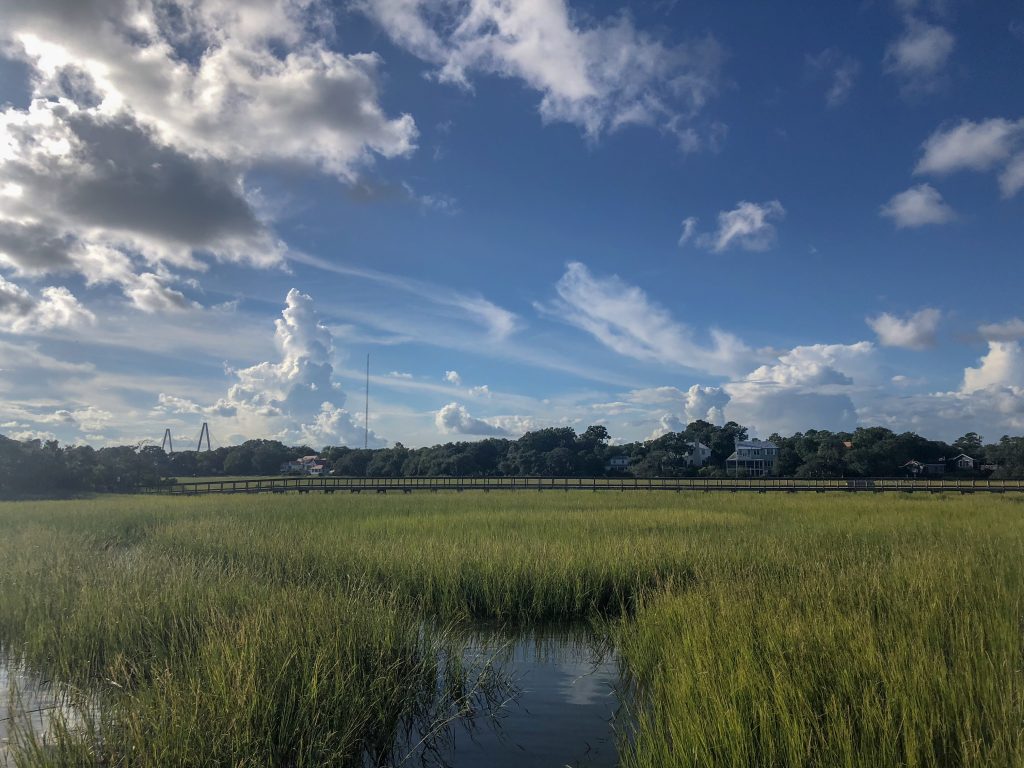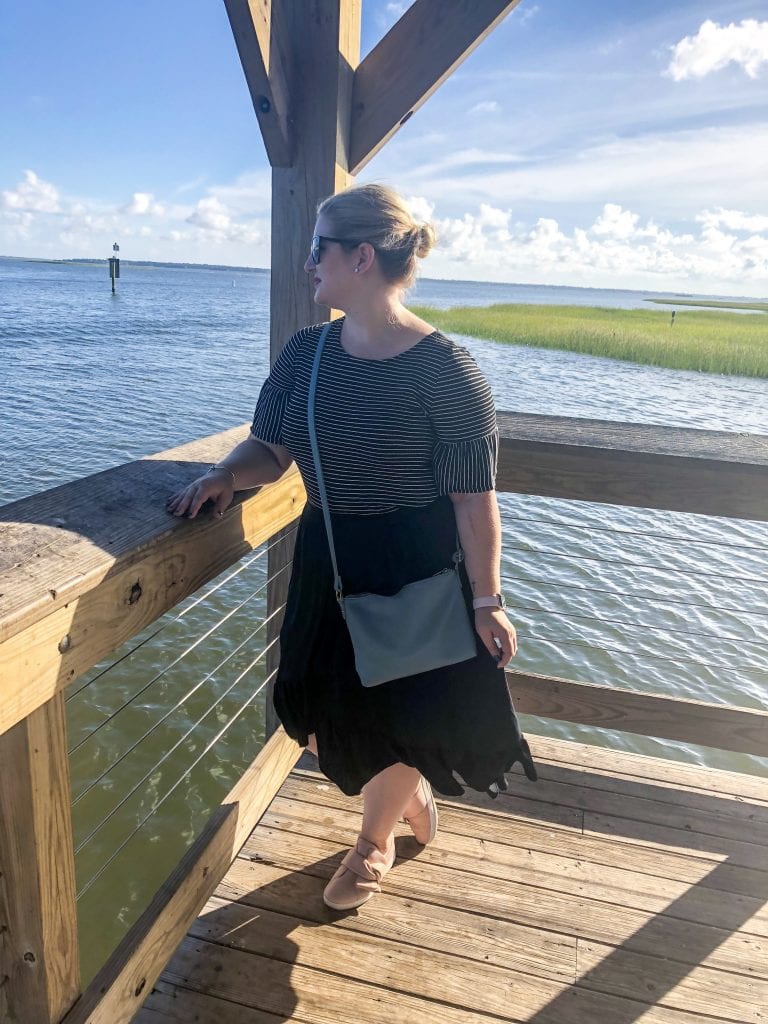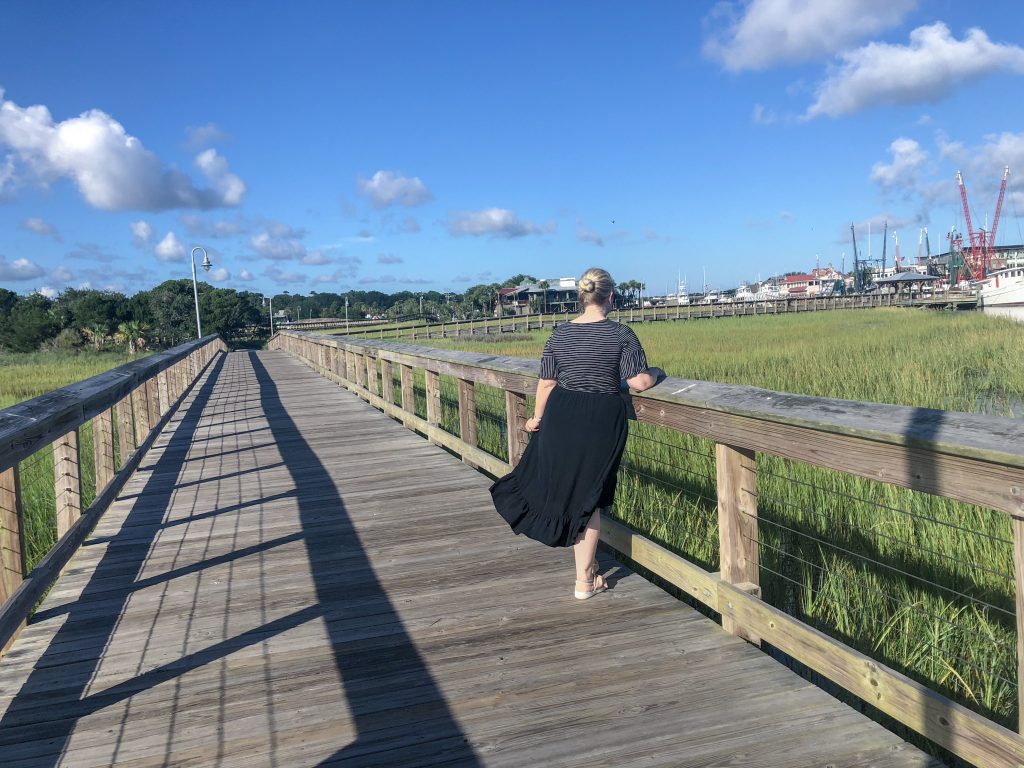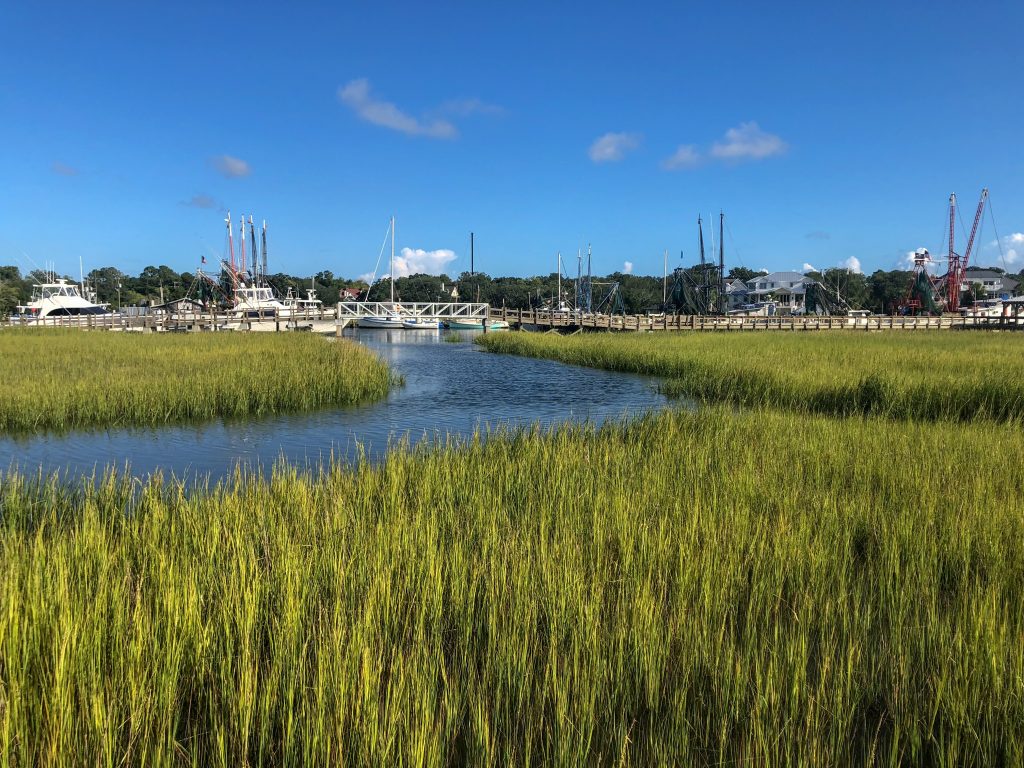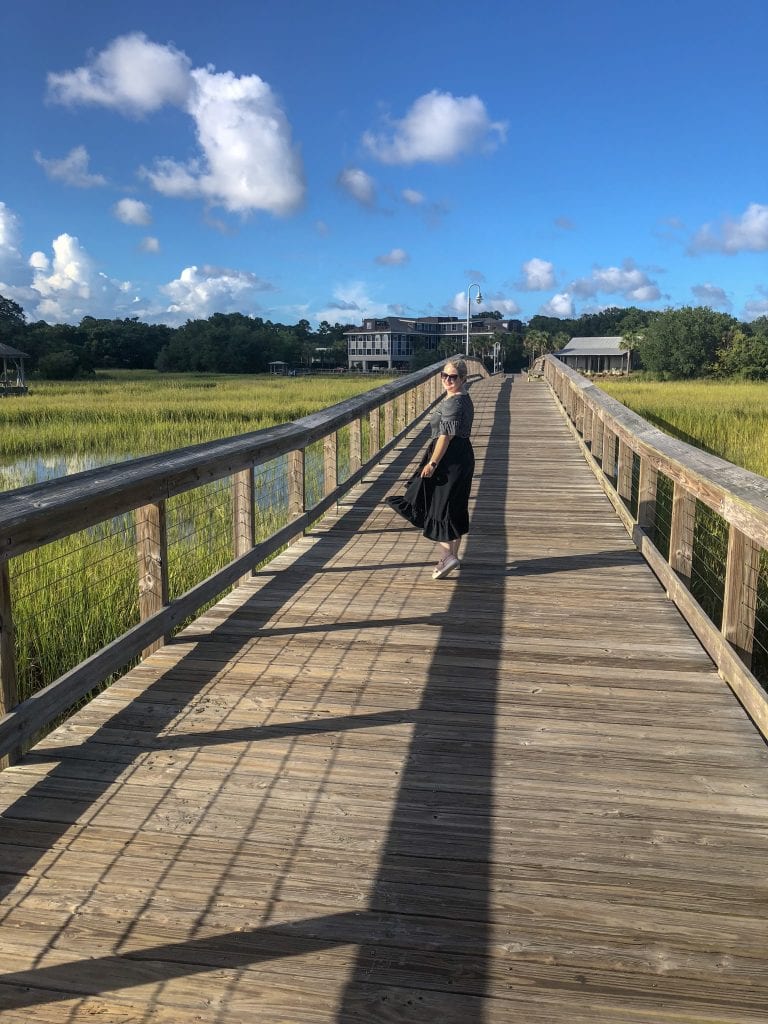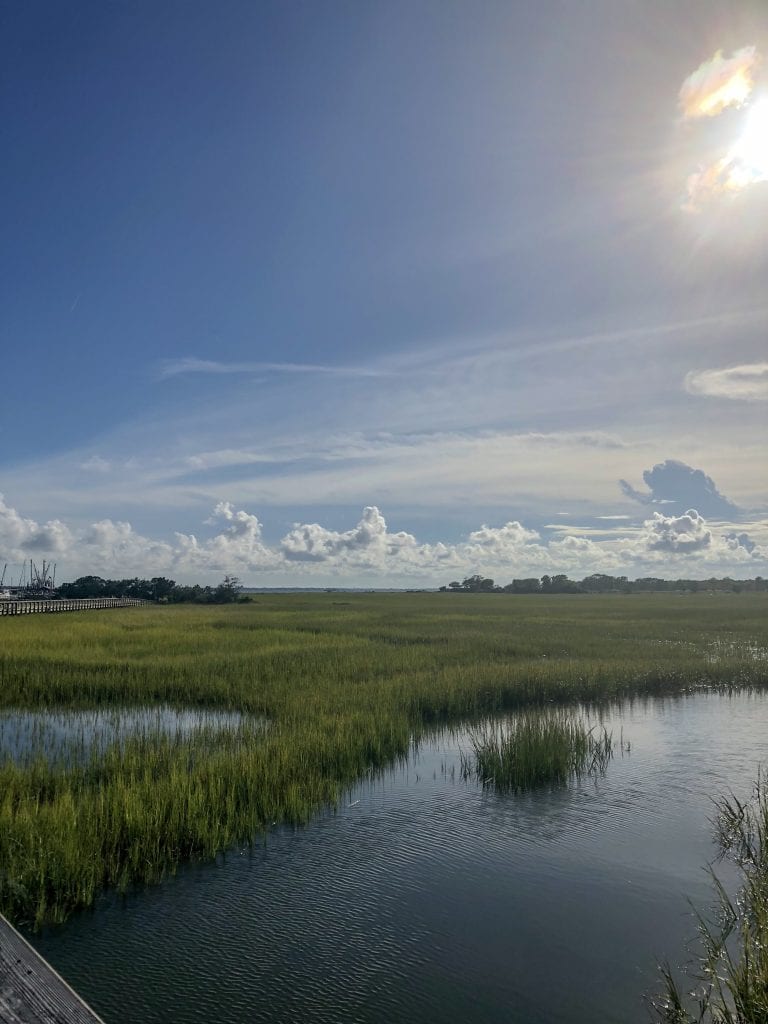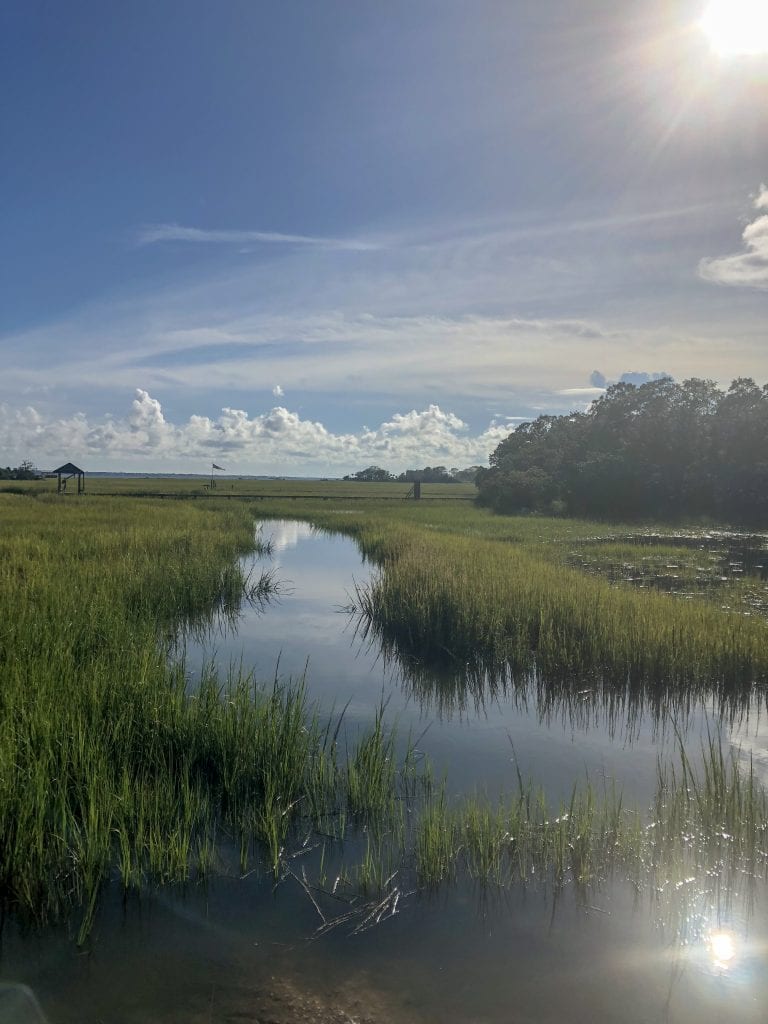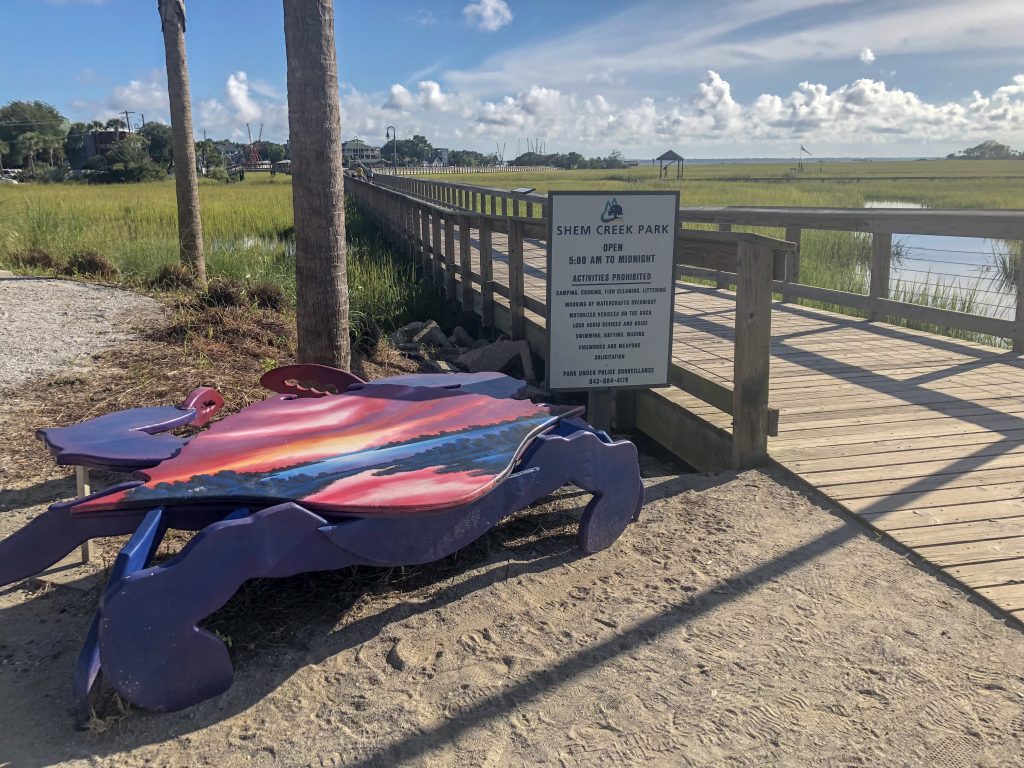 Once we were hot enough, there are a few bars and restaurants that you can walk to. One of the bars even had live music and huge windows so we were able to get a drink and relax!
Day 2
The next morning we slept in a bit because we weren't supposed to have our first tour until 9:30am. However, as we were eating breakfast, we got a notification that the tour guide was sick and they wouldn't have the tour that day. I still wanted to be able to take a tour, so I convinced Manuel to take a carriage tour with me.
We headed to downtown, and there were so many different carriage tours available! After looking at the reviews, we decided to go with Charleston Carriage Works. After booking the tour, we had a little bit of time to kill so we wandered the streets and grabbed a coffee.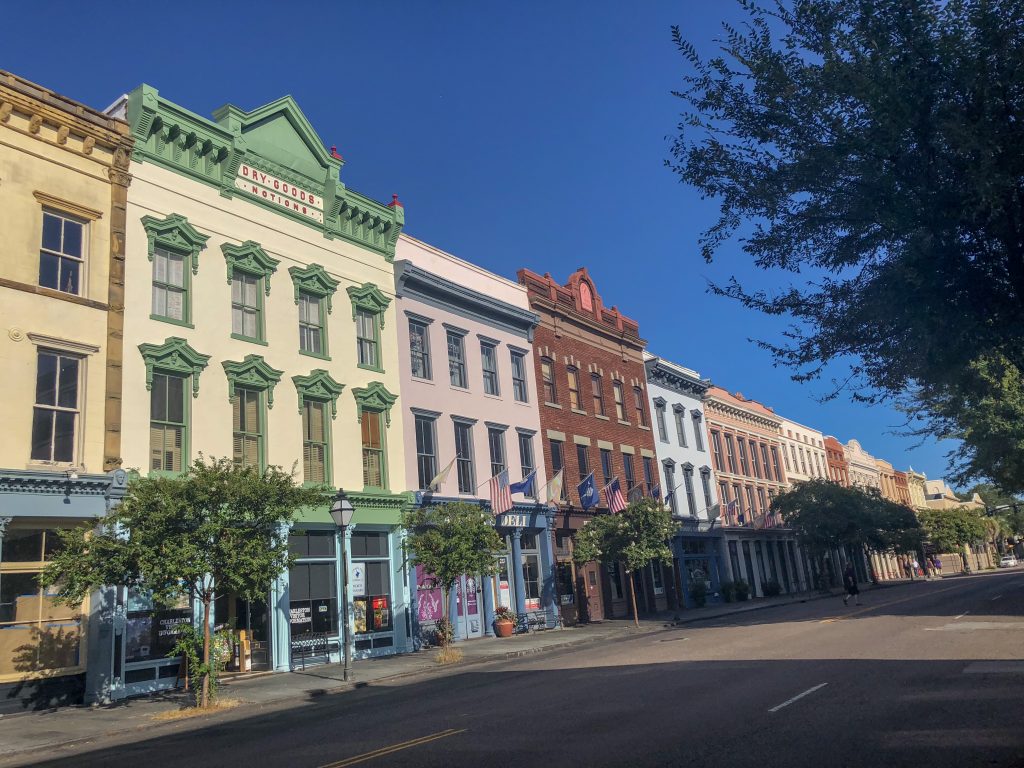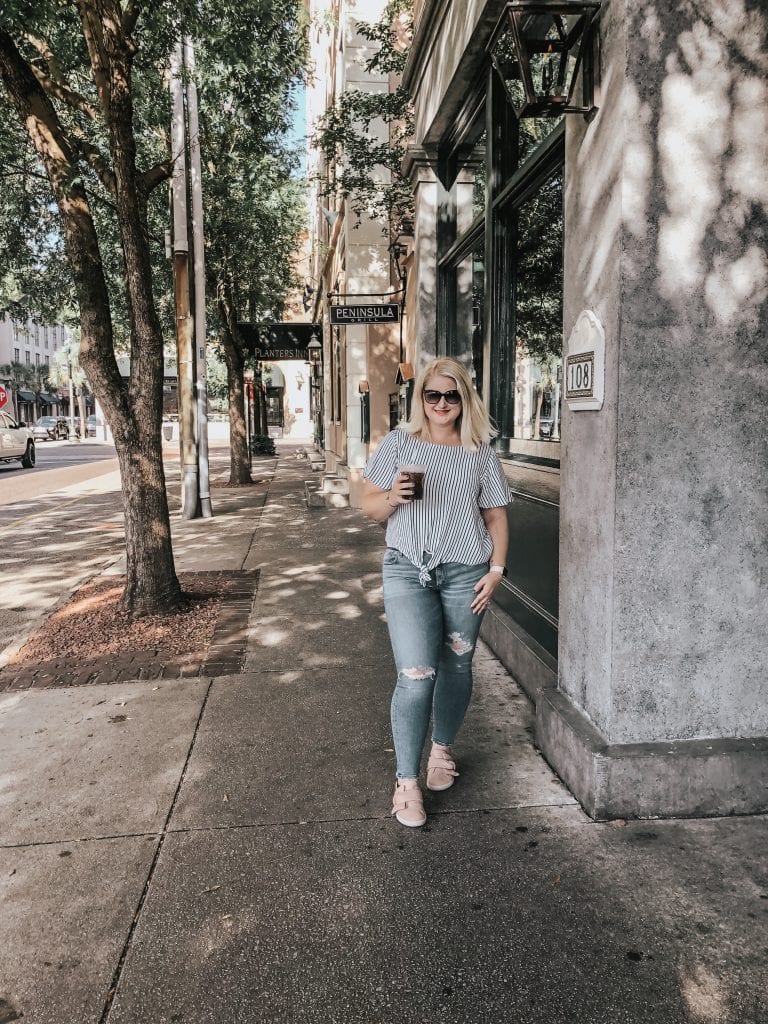 Once our tour time was here, we got on board and set off to tour downtown Charleston. The tour was so much fun! The guide was hilarious and would tell us everything we wanted to know. I loved getting to see all of the big houses and learn more about the history of the city. I highly recommend you check them out when visiting Charleston!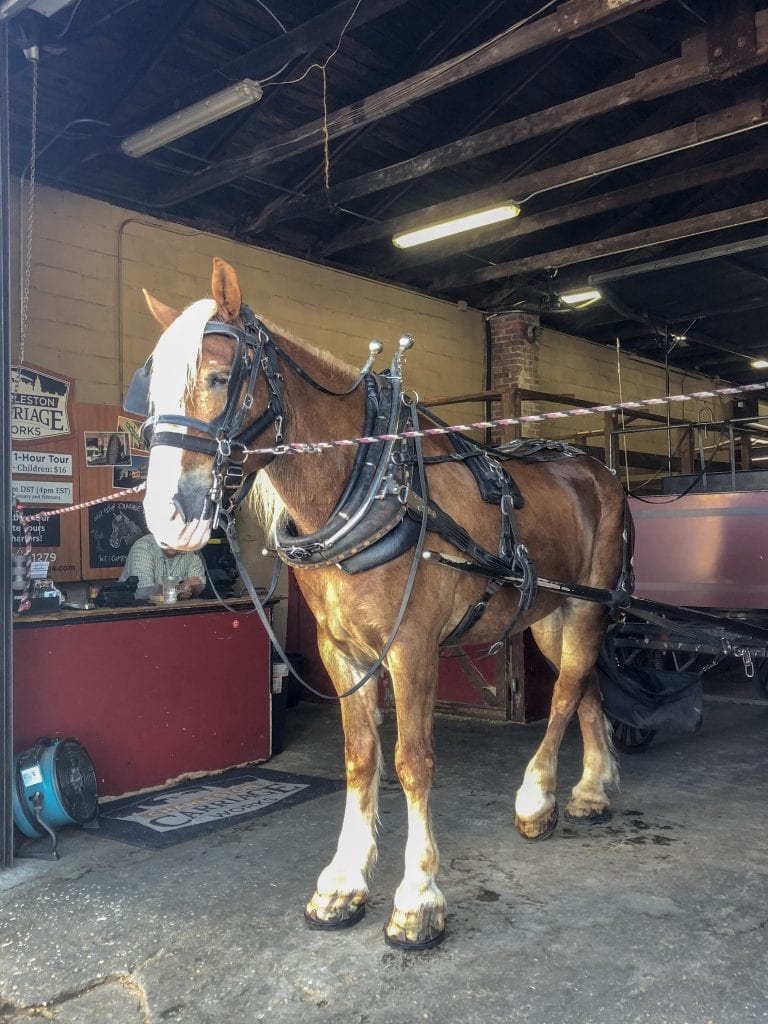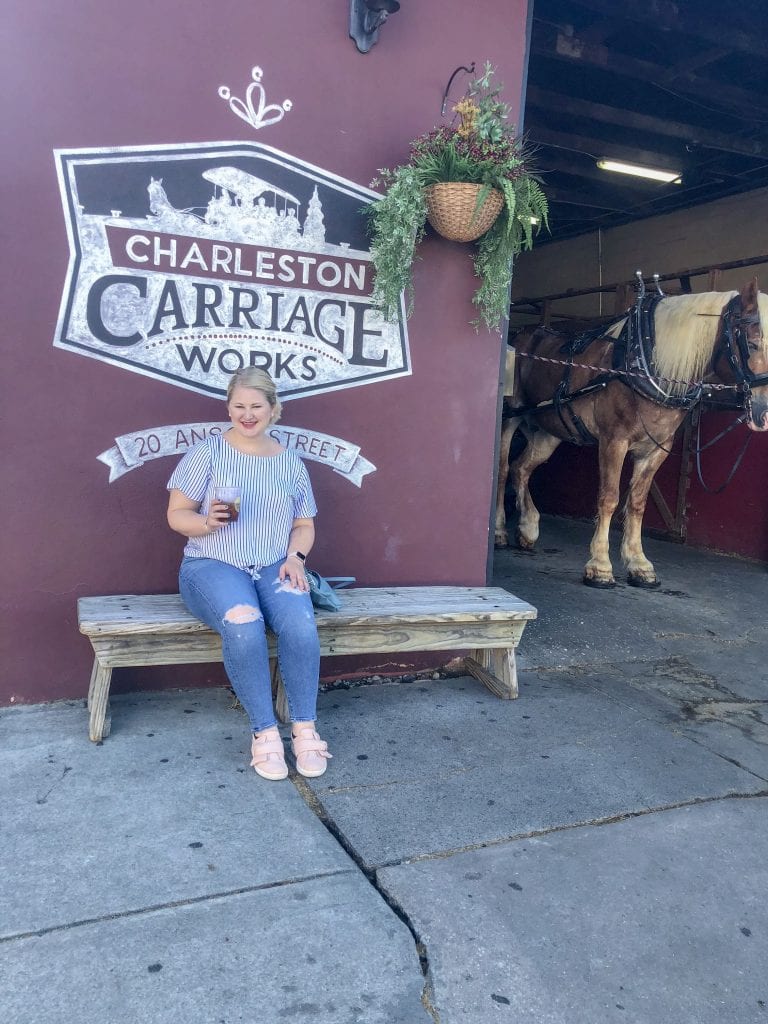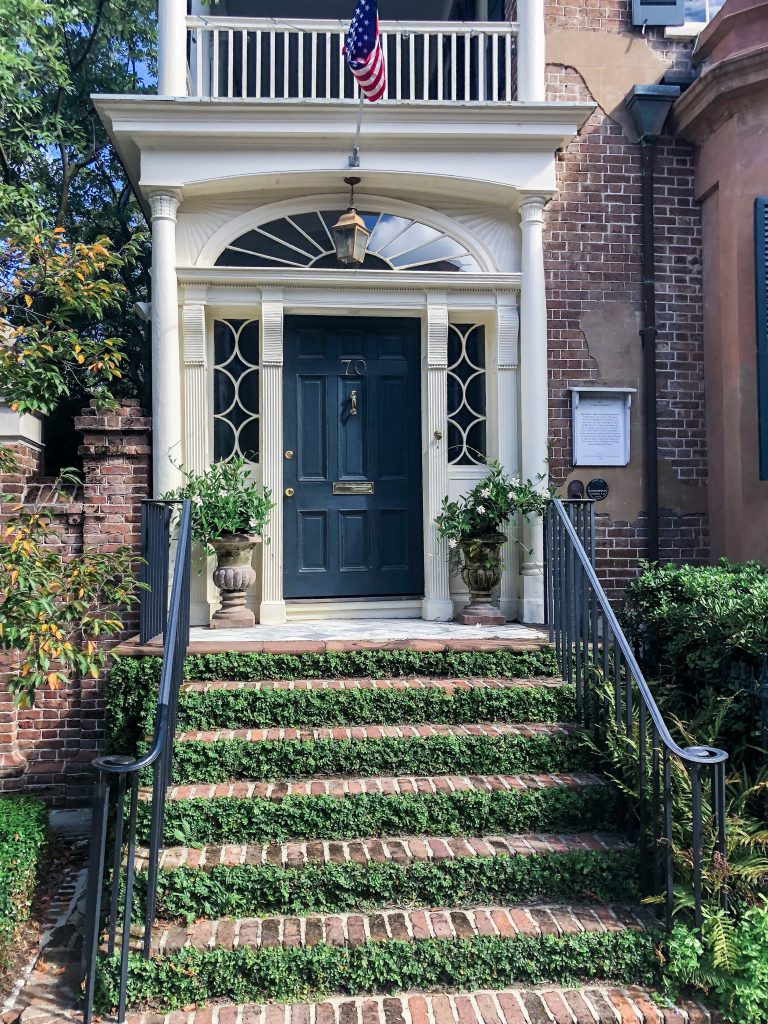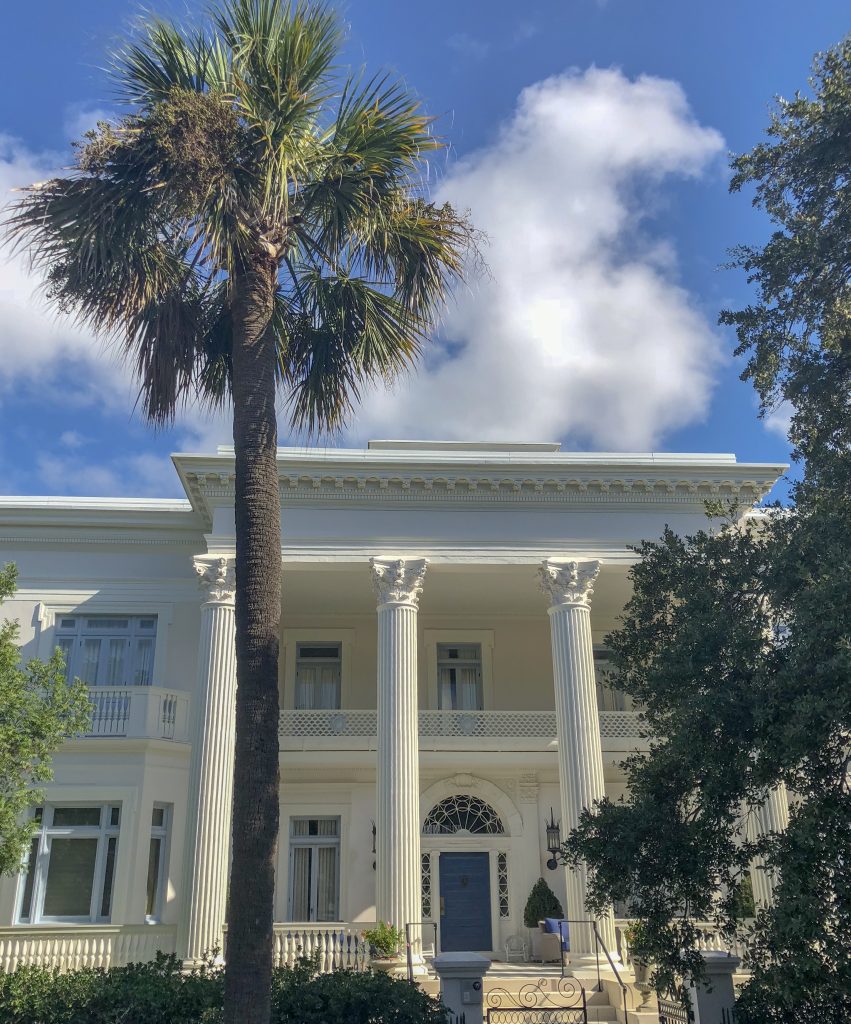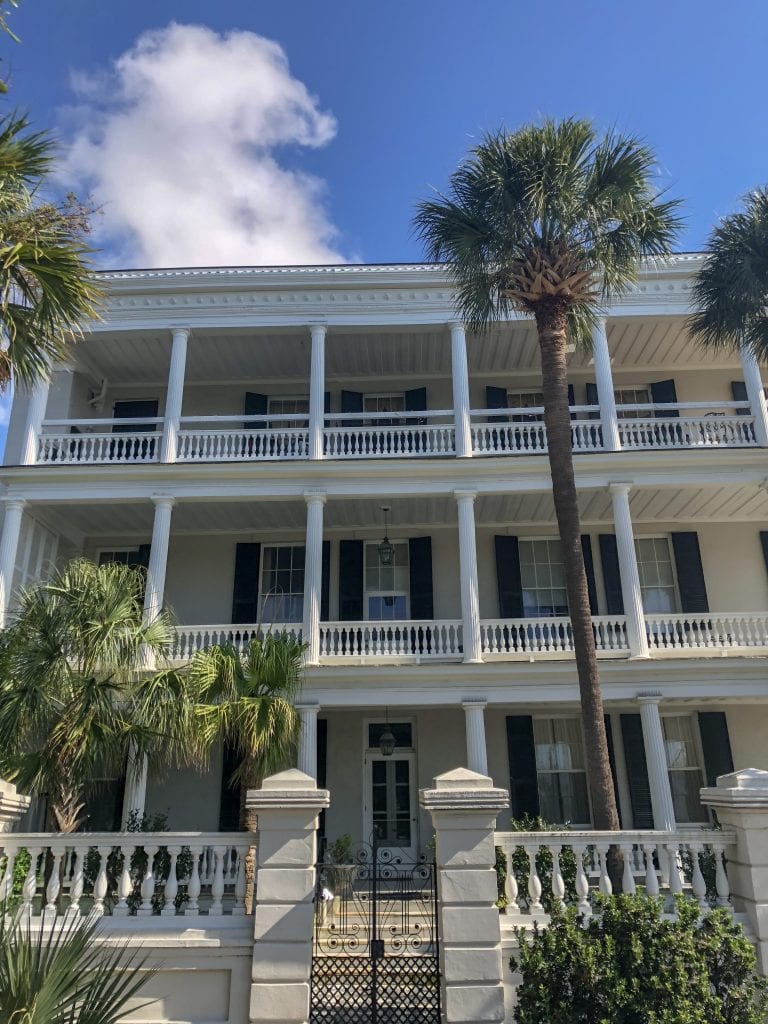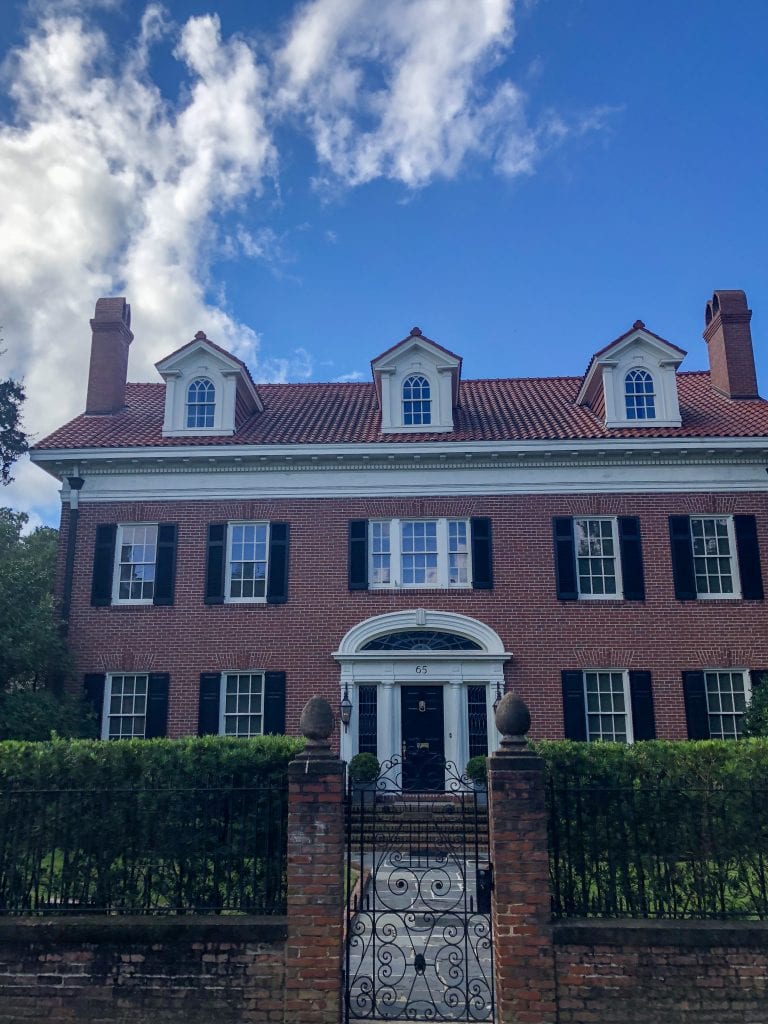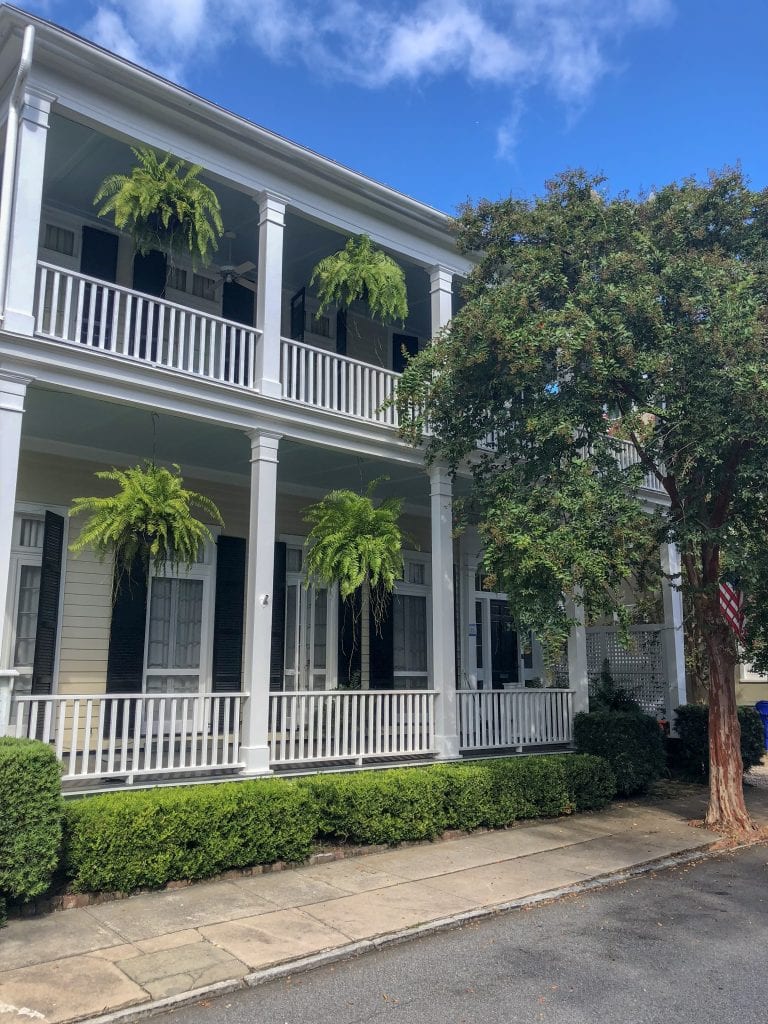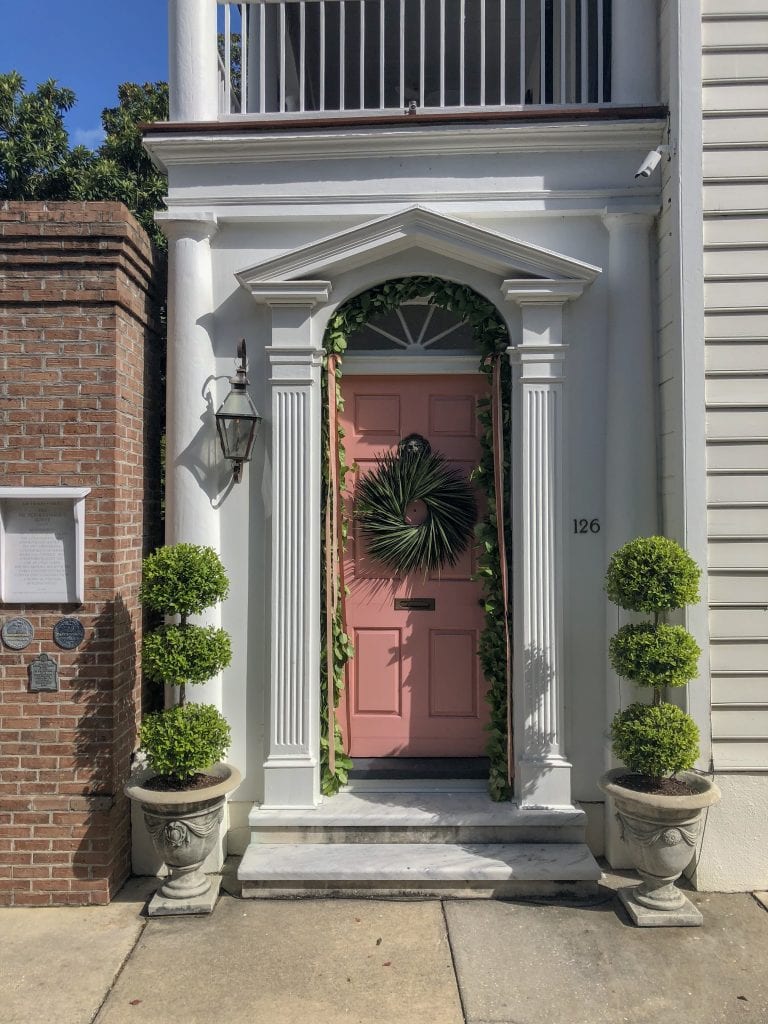 After the tour, we strolled through the Historic Charleston City Market (which was conveniently located right by the carriage tour drop off.)
The market place was part indoor, part outdoor with many different vendors. It was fun to see all the local artists and culture come together in one market.
After all the shopping, we needed to get some lunch and we happened to stumble upon Leyla Fine Lebanese Cuisine (I know, probably not what most people go to Charleston to eat!) It was really delicious and a nice break from all the southern food we had been having!
Our Charleston adventure ended when we visited the pineapple fountain (how cool!) in Waterfront Park. Manuel and I loved looking at all the apartments along this park – we would love to live there someday!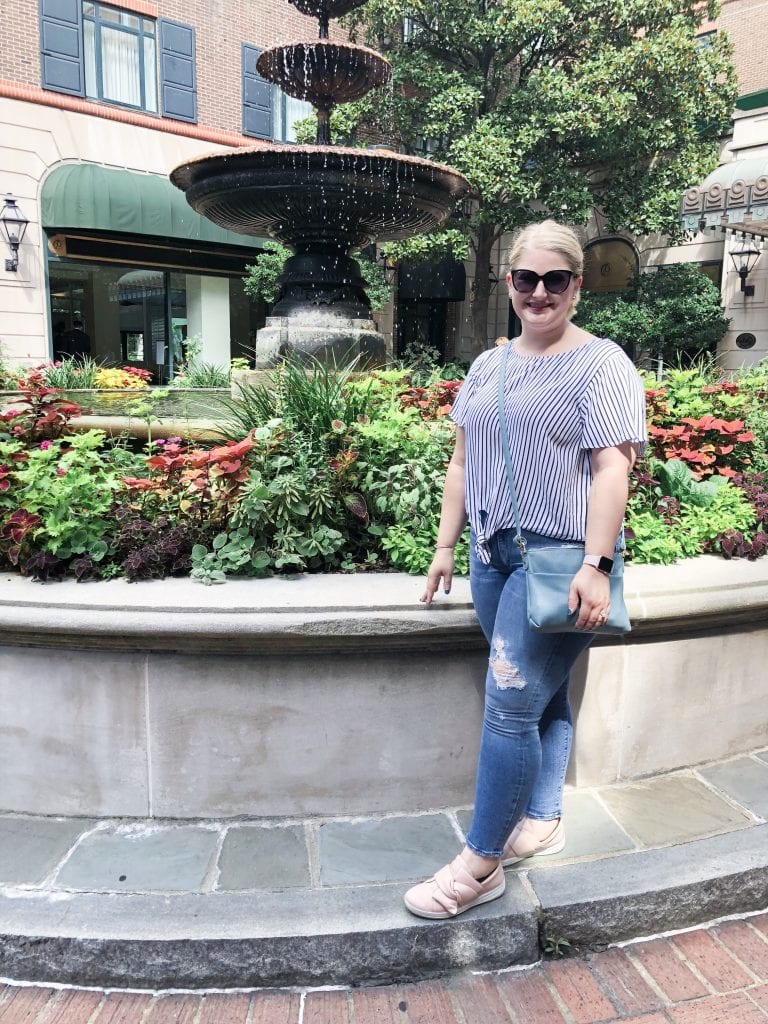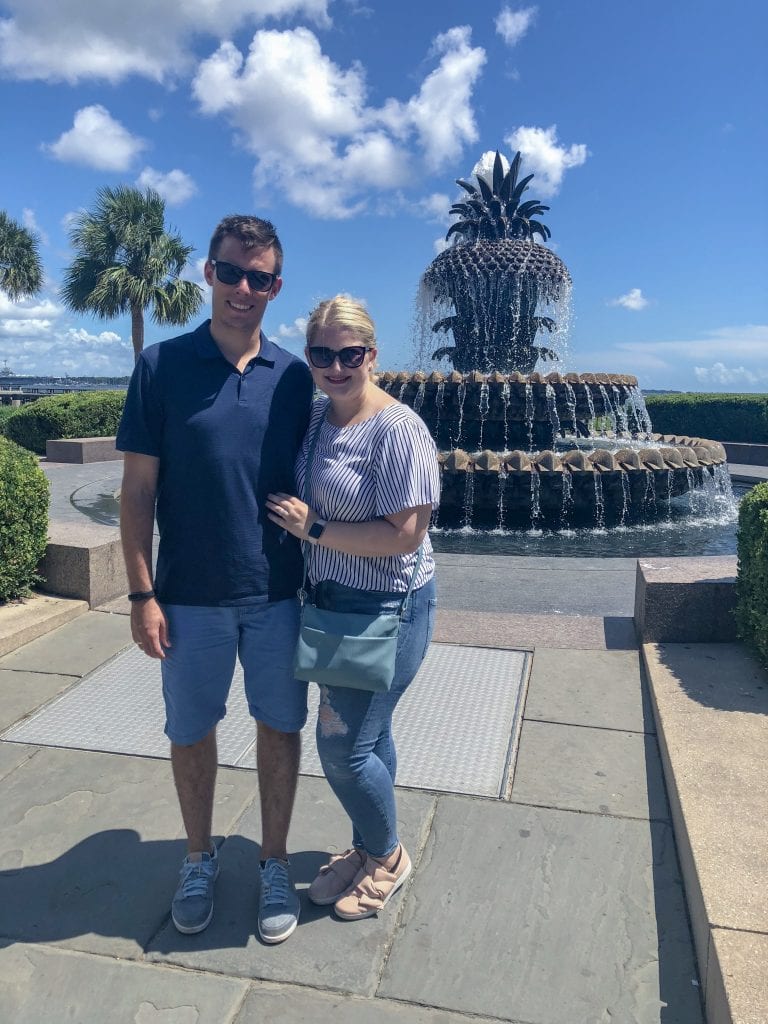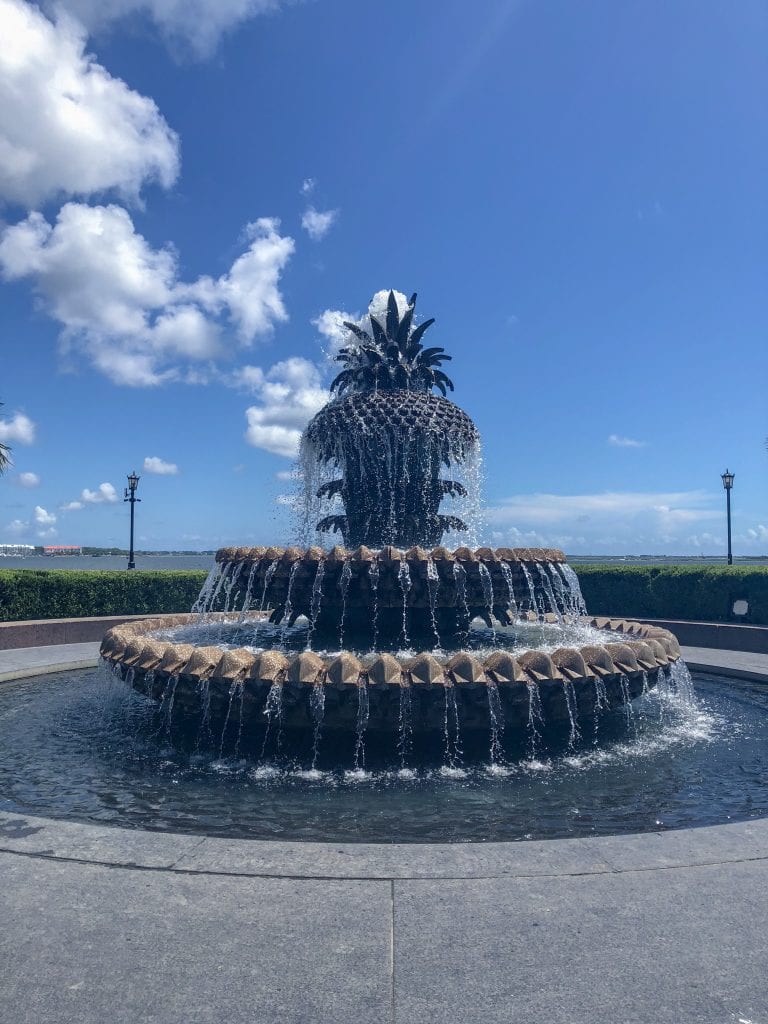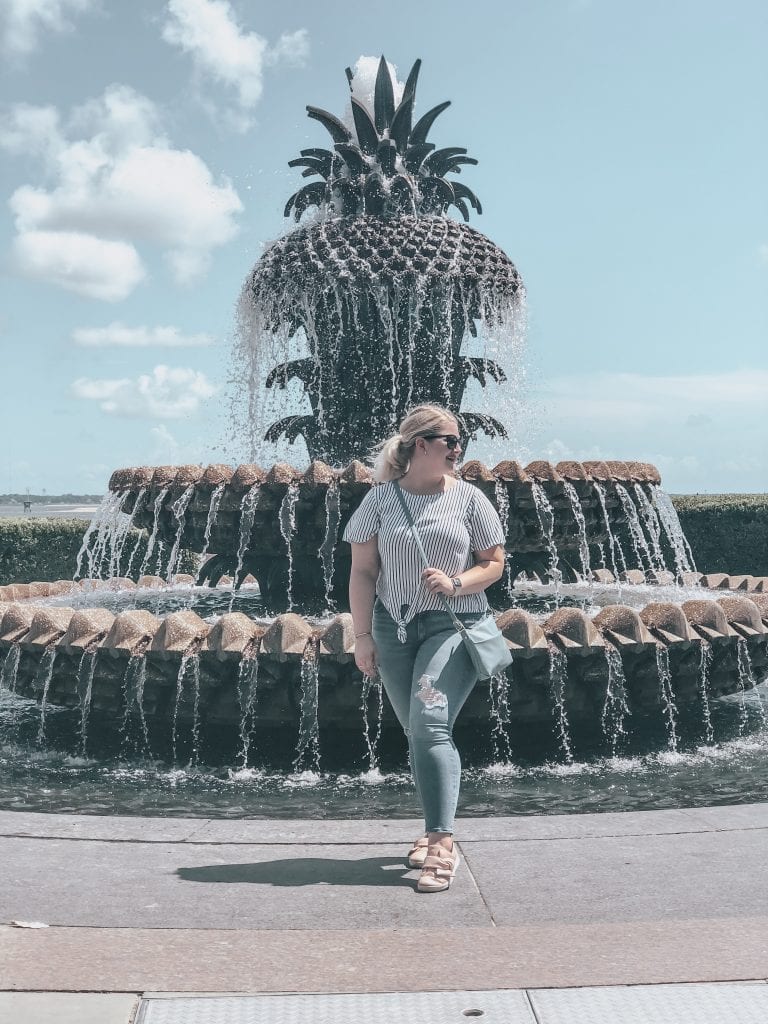 After the heat and all the walking, we were ready to get back into the car and drive to Asheville!