My journey at the Barre continues… If you missed my 30 day recap, feel free to read that first here! If you have already read that then here goes my 60 Day Pure Barre Review!
I can honestly say that for the first time in over a year, my body confidence is starting to come back.
I didn't get to go to as many classes as I had hoped for in November because of the holidays and all the traveling, but I am still so proud of myself. On days when I really didn't feel like working out, I did. And I always tried to push myself in each class that I was able to attend.
The classes certainly have not gotten easier, in fact, I think that as more of my muscles develop and I am able to do more of the moves fully, I have a harder workout. I have noticed so many changes both with my physical appearance and with my mental health since starting only 60 days ago.
I don't feel so bloated and gross all of the time, I can tell that my muscles are getting stronger and it takes longer for me to get winded.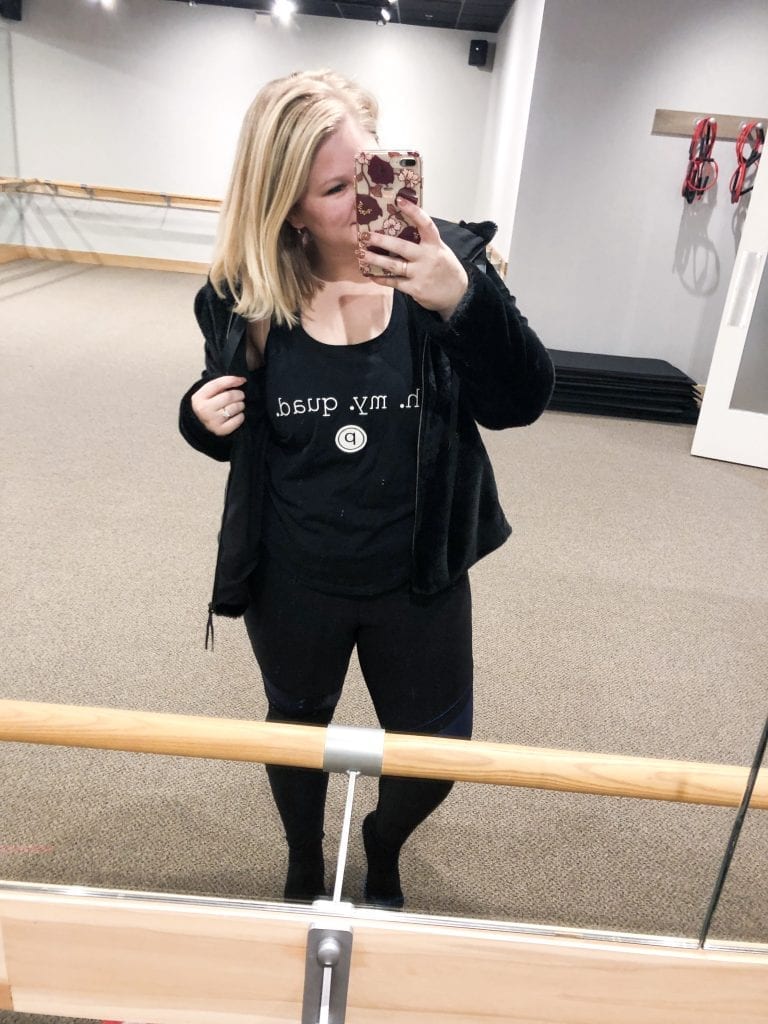 I can also tell on the days that I workout how less stressed I am. I have more energy and I am just an overall happier person.
Now… since my 30 day check-in, I was able to attend 11 classes. Which I know certainly didn't hit my goal of 4-5 times a week. But I am ok with that. There were very few days when I was able to make a class and I didn't go. And I certainly feel like even with just 11 classes, I am so happy with my results!
In just 11 classes, I lost another 3″ off my waist!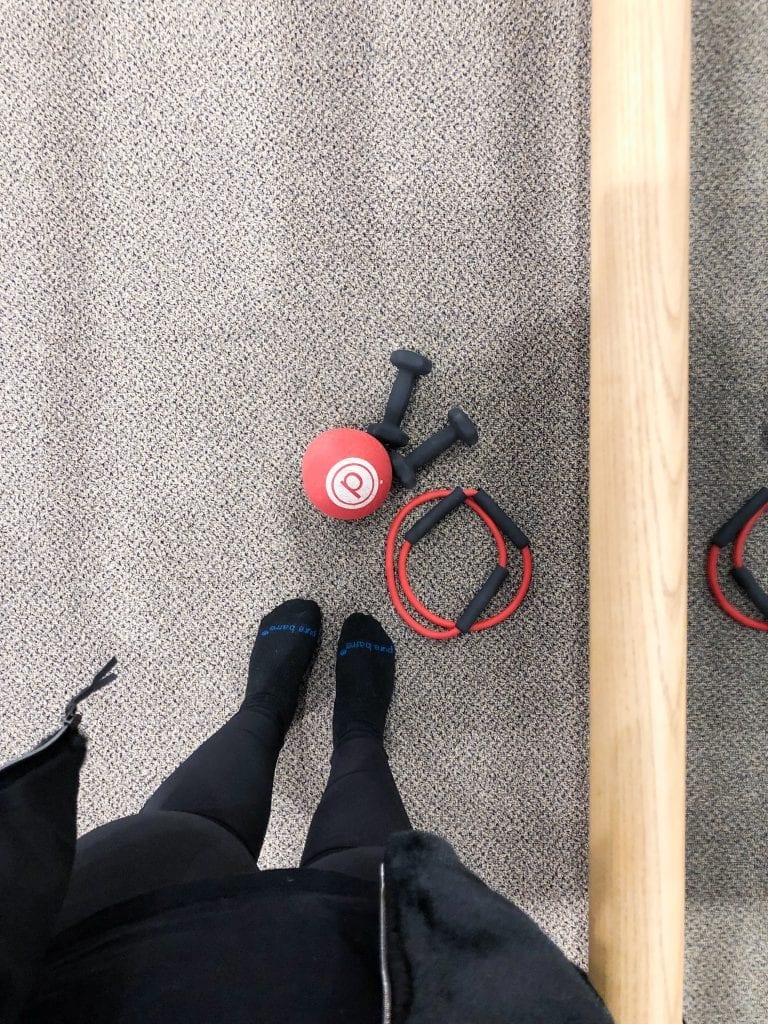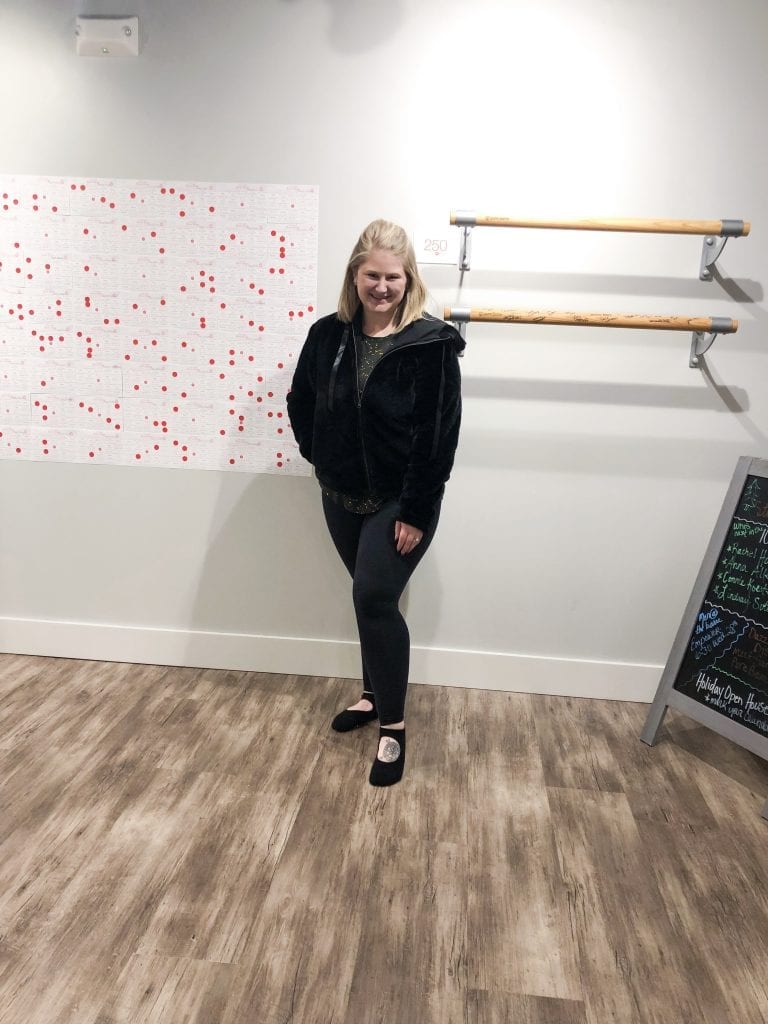 I was shocked when I measured! And this was over the Thanksgiving holiday so my eating wasn't the best. Pretty crazy right?!
I also lost a 0.5″ on my arms and a 1″ on my chest. While my thighs and butt stayed the same, I wish I was brave enough to share a picture of them with you guys because my cellulite has gone down so much!
I have had multiple people mention to me that they can tell a difference in my face and overall body tone – which is awesome!
Measurement results:
Before Pure Barre:
Waist: 39″
Butt: 46.5″
Right Thigh: 28.5″
Left Arm: 15″
Chest: 41″
At 60 Days:
Waist: 35″
Butt: 45″
Right Thigh: 27″
Left Arm: 14.5″
Chest: 38″
Again during this 30 days, my diet wasn't the best – especially with the Holidays. I really would like to try and eat better because I know my results would improve even more! I know that December will be busy again with the holidays but I am going to do my best to achieve my goal of 4-5 classes per week!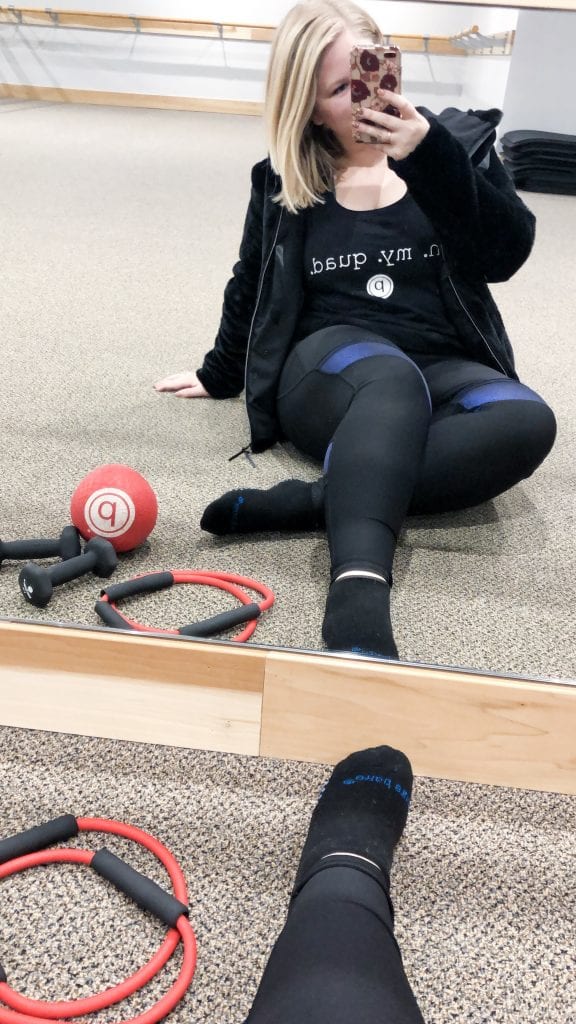 If you are considering trying Pure Barre yourself, I would love to have you join me at the Ankeny, IA location! Your first class is free! It has been one of the best decisions I have made for my health in a long time!