This year National Coffee Day is on September 29! Ever since I've become a Cameron's Coffee partner, they've made cozying up at home with my favorite blend something that I continually look forward to. So, instead of splurging out on a coffee shop drink this year, I plan on celebrating National Coffee Day  at home (and avoiding those super long lines). In order to help you make the most of the day, I put together a few of my favorite ideas on how you can enjoy the day.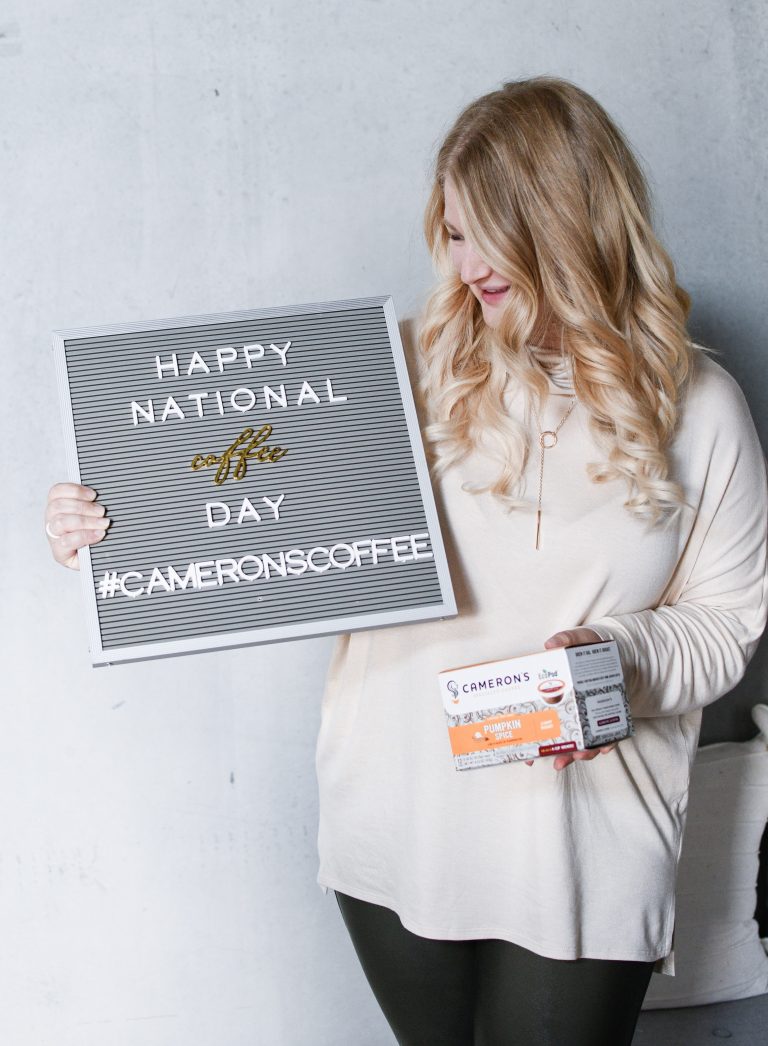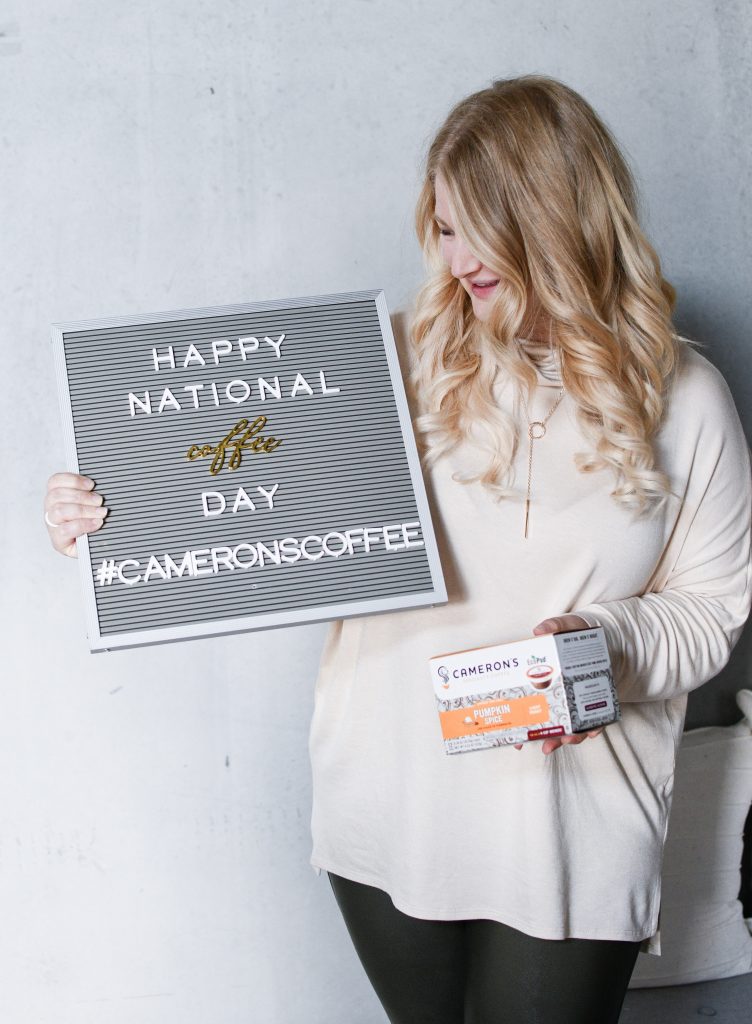 National Coffee Day Activities:
Invite someone over on National Coffee Day for a cup of coffee!
I love getting to set aside time to catch up with friends and family. And what better way to do that, then by inviting them over for a cup of coffee! This is a huge afternoon tradition in Germany, one that we often celebrated with Manuel's family, and one that we try to practice here in the United States too!
It doesn't have to be anything super formal or fancy, simply pop in an eco-pod or brew a steaming pot, then sit back, relax and enjoy each other's company!
Find out more about Cameron's Coffee here!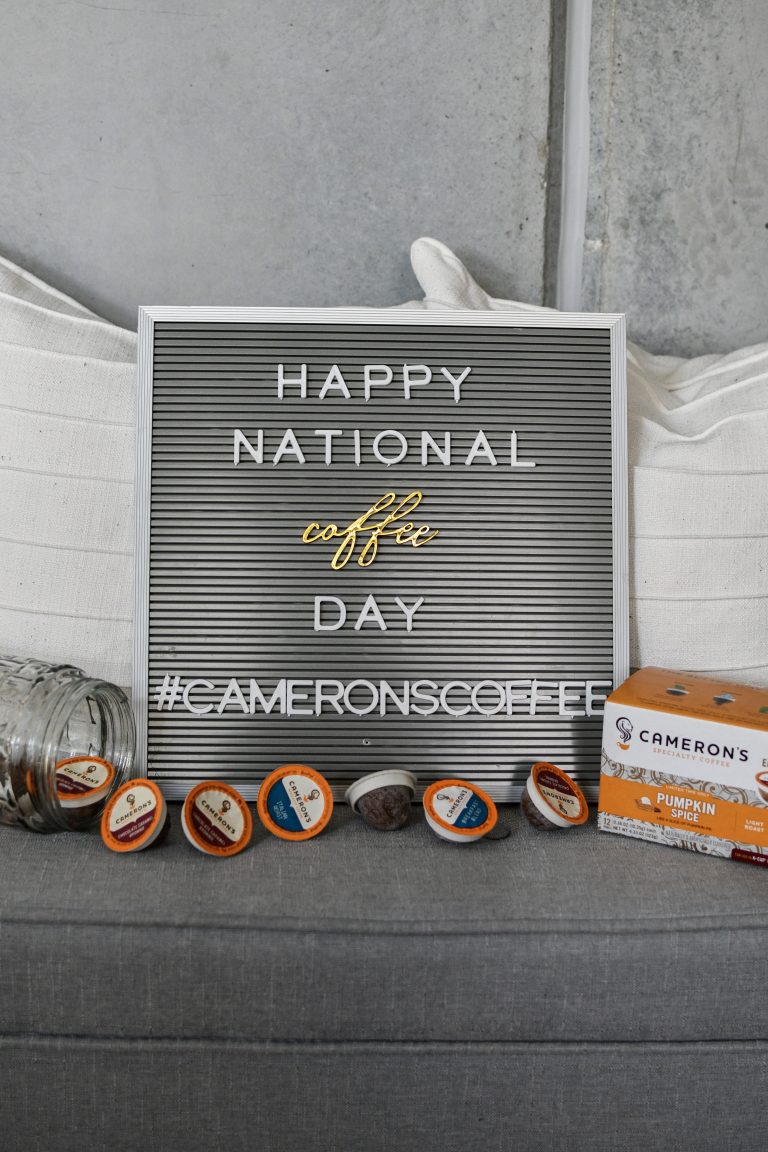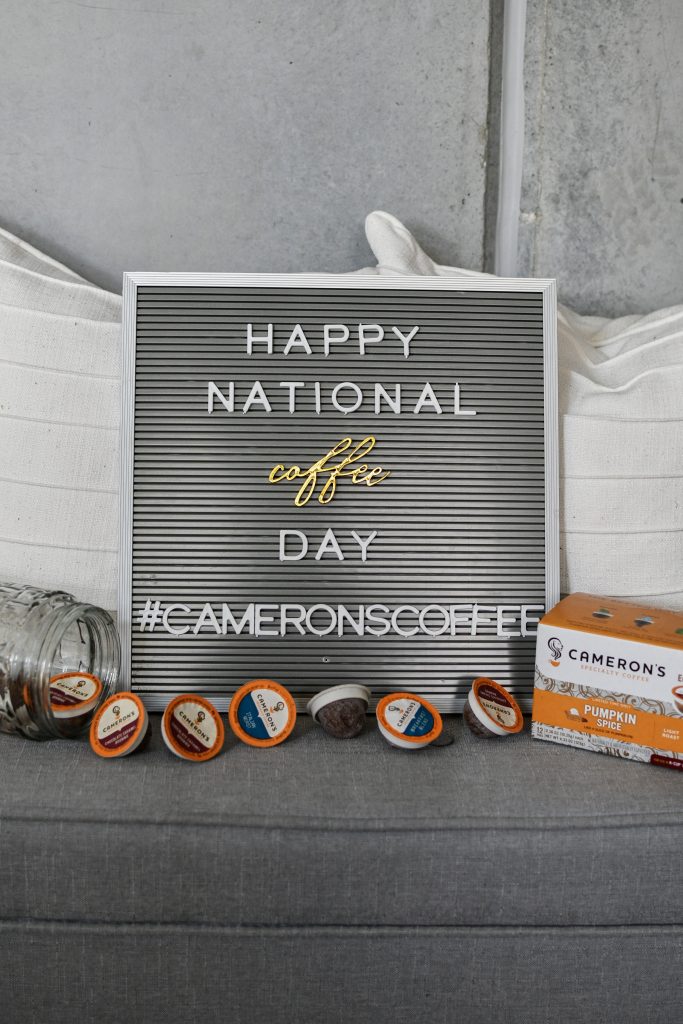 Try out a new brewing method!
Sometimes we can get stuck in our daily routines (I am totally guilty of this!) and it can feel special to do something different for once! I love breaking out my french press every once in awhile and using it to brew up something new for Manuel and I. Lately, I've been loving Cameron's blends Vanilla Hazelnut, Pumpkin Spice, and Chocolate Caramel Brownie. Since we don't use the french press very often, it feels special and fun!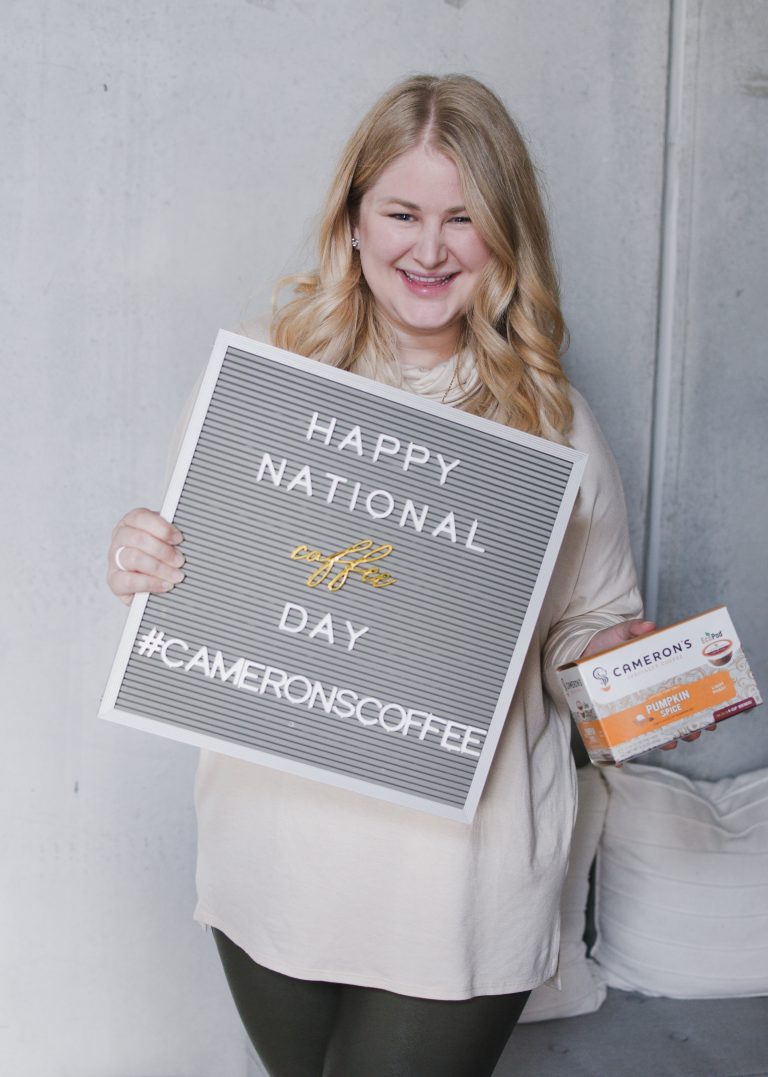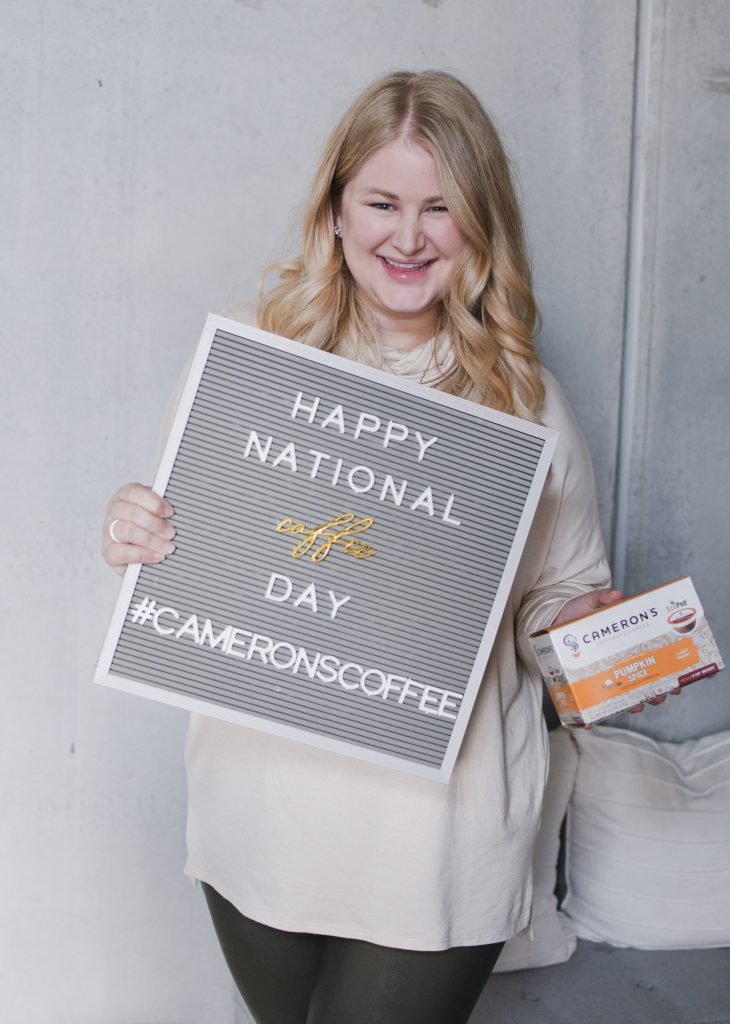 Surprise someone with a cup of coffee!
Giving can be even better than receiving, and I love sharing my love with others through a warm caffeinated beverage! So brew an extra cup of coffee, or grab an extra bag, and spread the love on National Coffee Day! A simple gesture can sometimes change someones entire day!
However you decide to spend the day, I hope that it is an enjoyable one for you: filled with lots of love, laughter and Cameron's Coffee!