Recently we travelled to Winnipeg, Canada to spend a week relaxing and enjoying time off. We originally decided to go to Winnipeg because Manuel's favorite hockey team plays there and he has always wanted to visit. I was hesitant at first, until I discovered Thermea Spa and knew we had to go!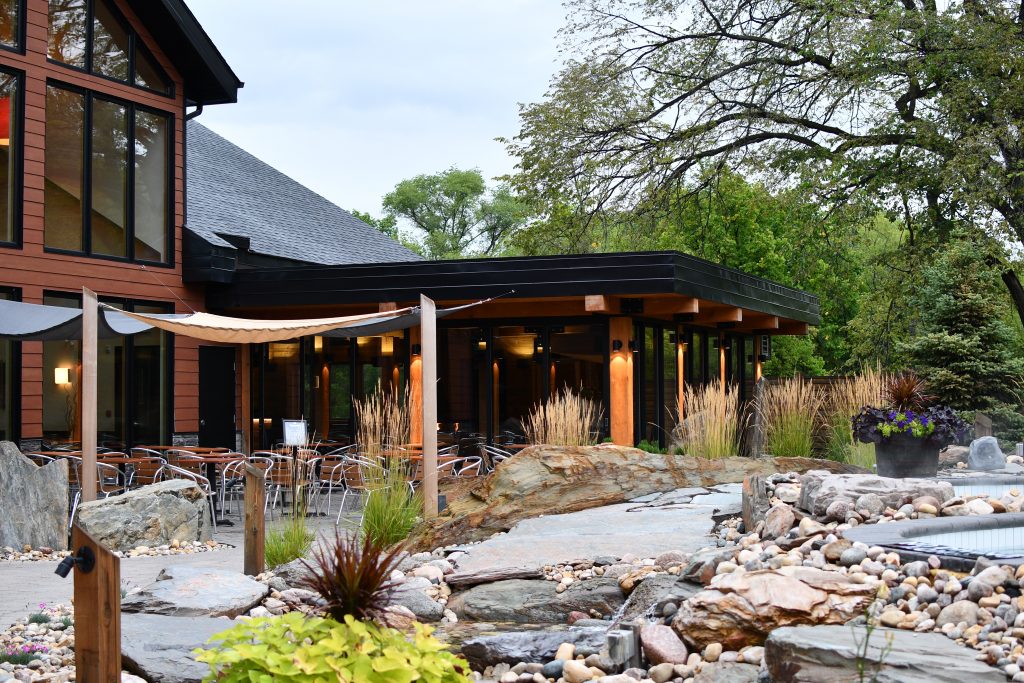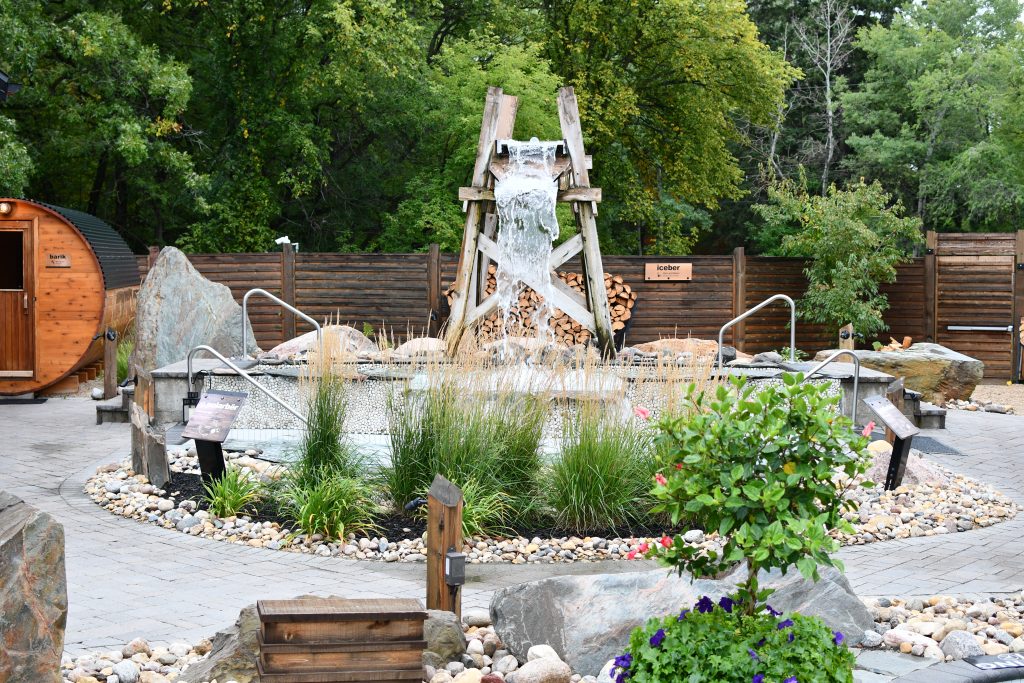 Thermea is a Nordik Spa that features 4 outdoor baths, 4 distinct saunas, an exfoliation room, a restaurant and lounge and numerous indoor and outdoor rest areas.
When we arrived at Thermea, we were checked in and were able to get into our swimsuits and robes. Then we were given a tour and explained the thermal cycle – a 2,000 year old ritual!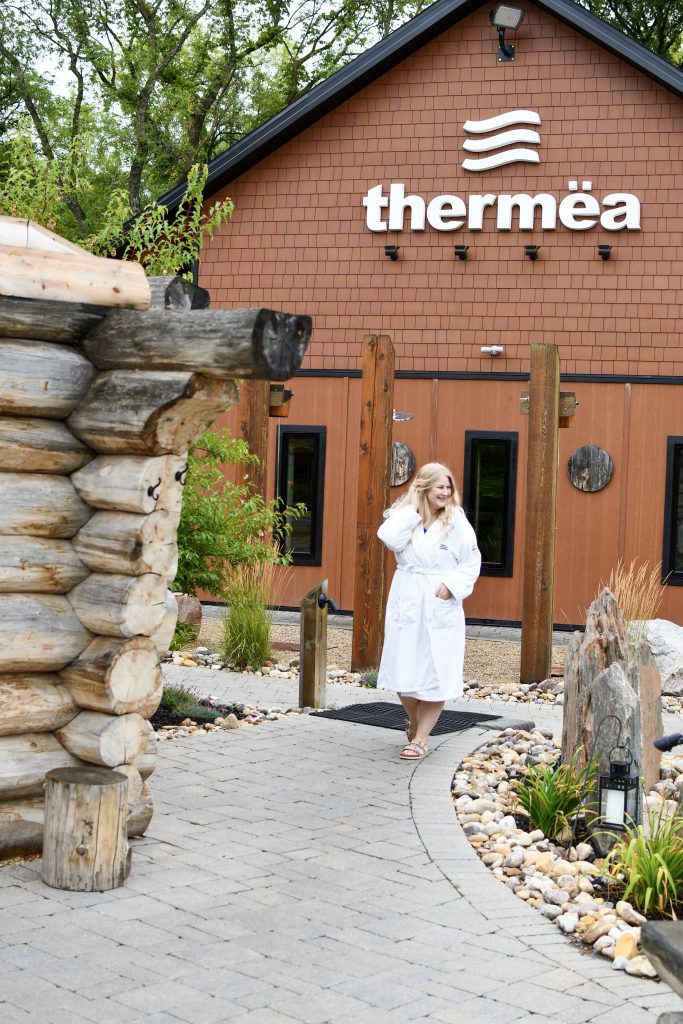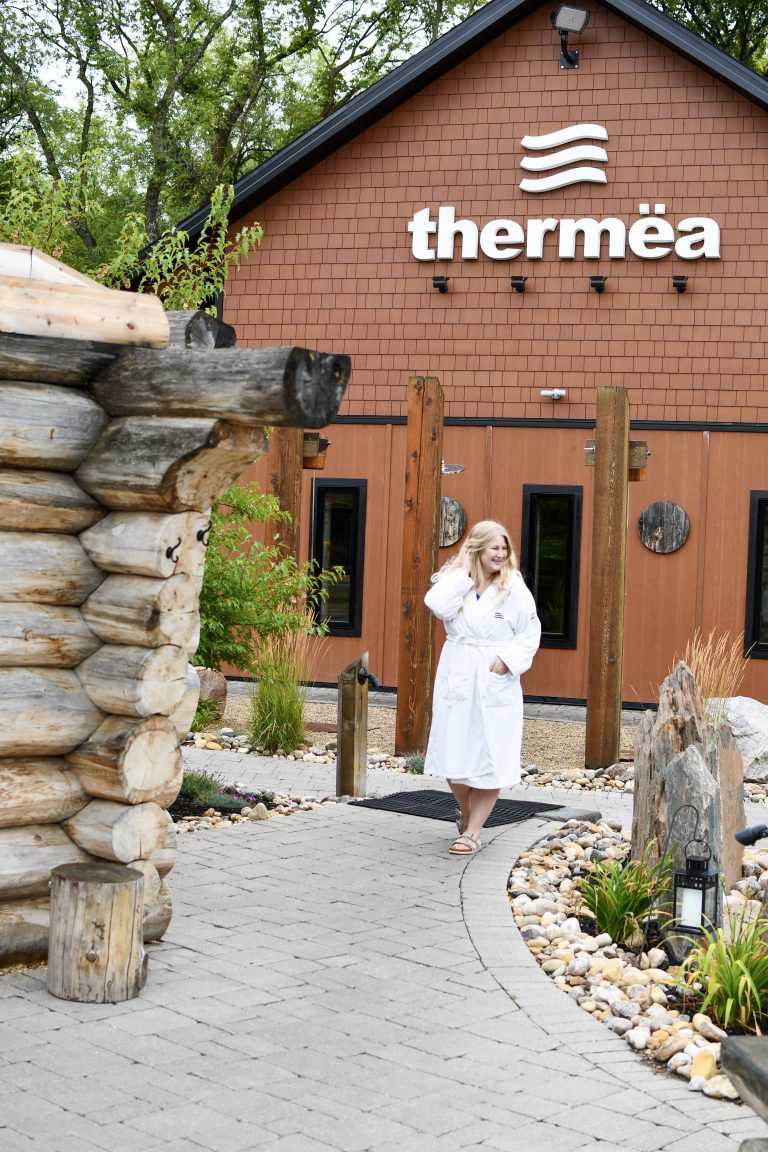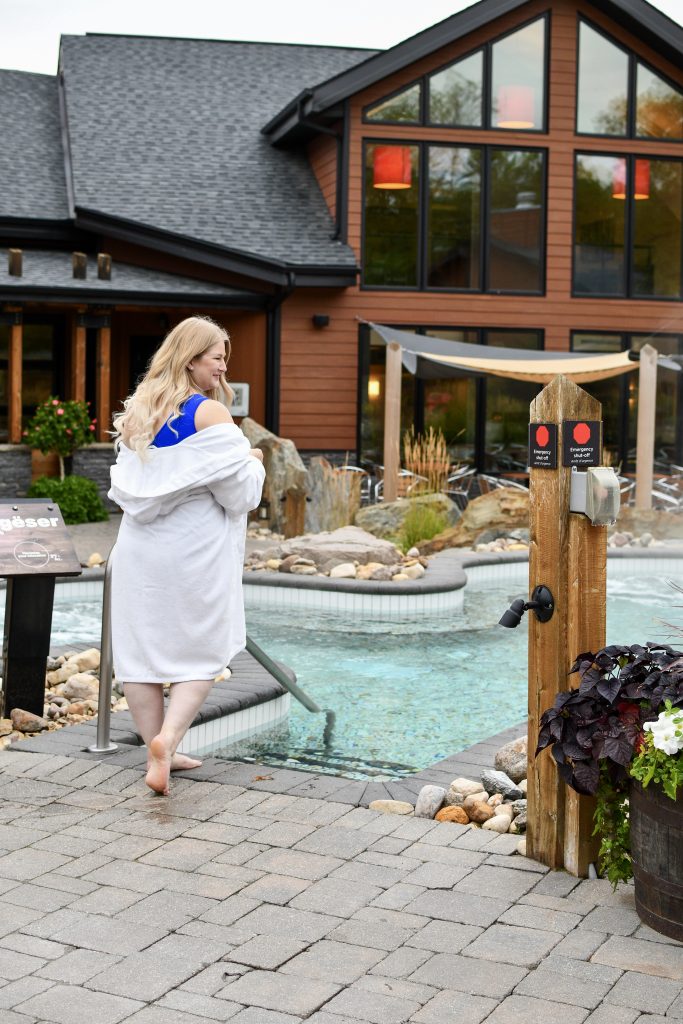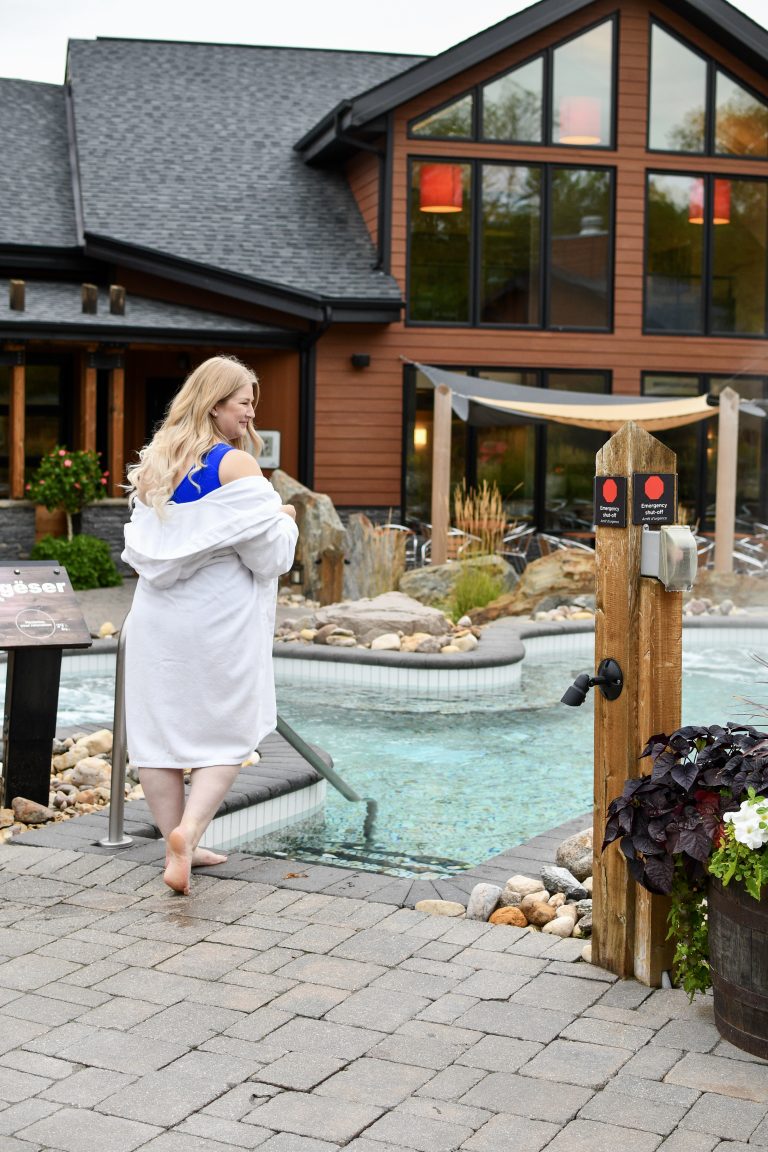 The thermal experience involves alternating between heat, cold, and rest to eliminate toxins, stimulate blood circulation and increase cardiac rhythm to gain a profound feeling of well-being.
After the tour, we went in for our couple massages – which were incredible! I loved starting the day off with a massage! And it was a great way to enjoy the relaxation with Manuel!
Once we were super relaxed, we headed back down to experience the thermal cycle. Personally, I loved the aromatherapy saunas – they smelled amazing.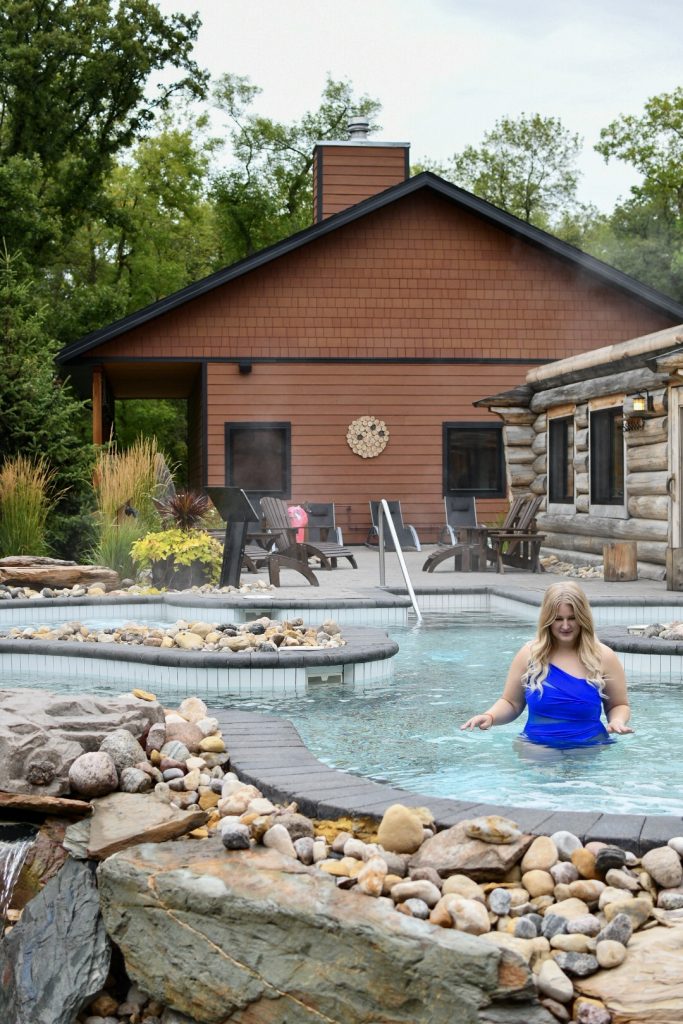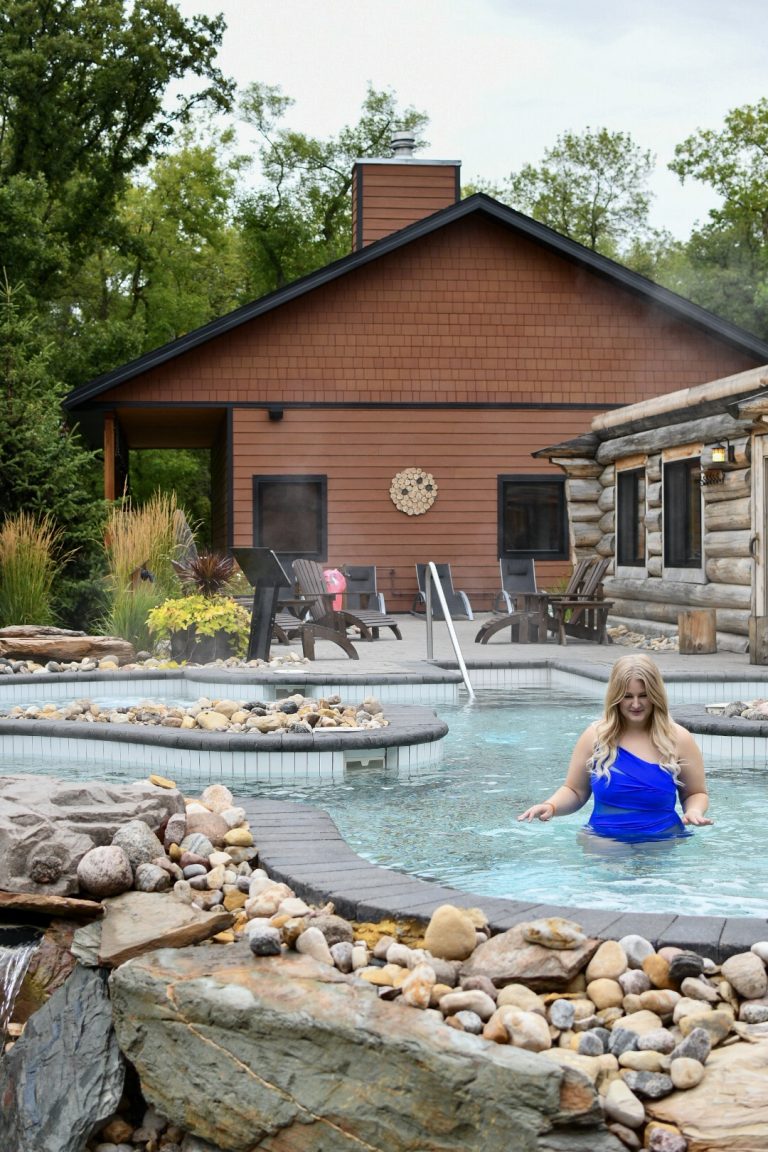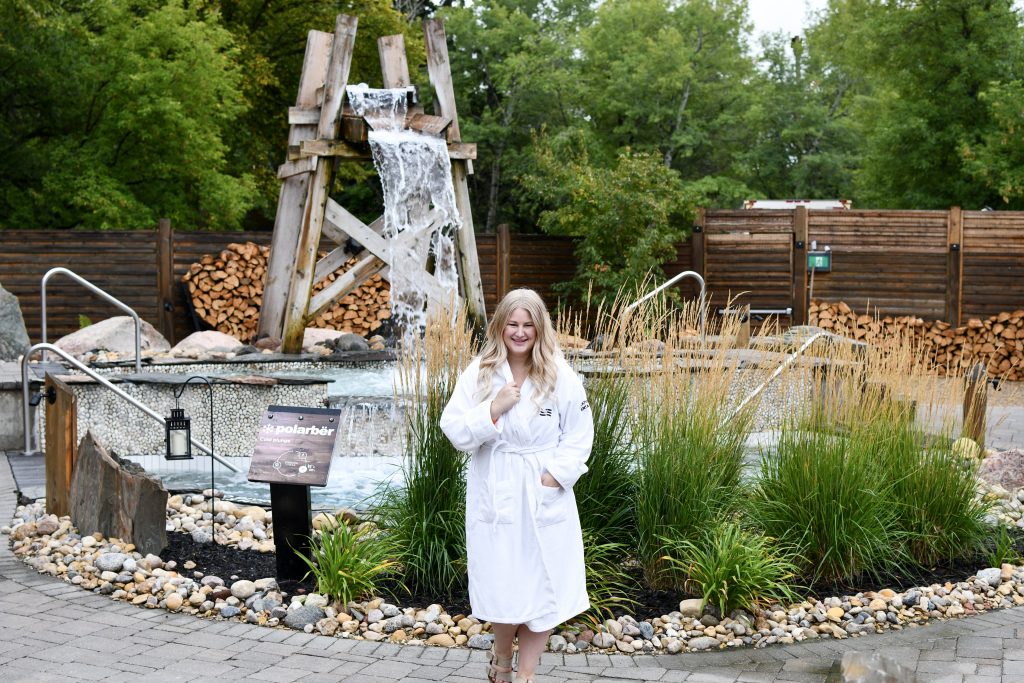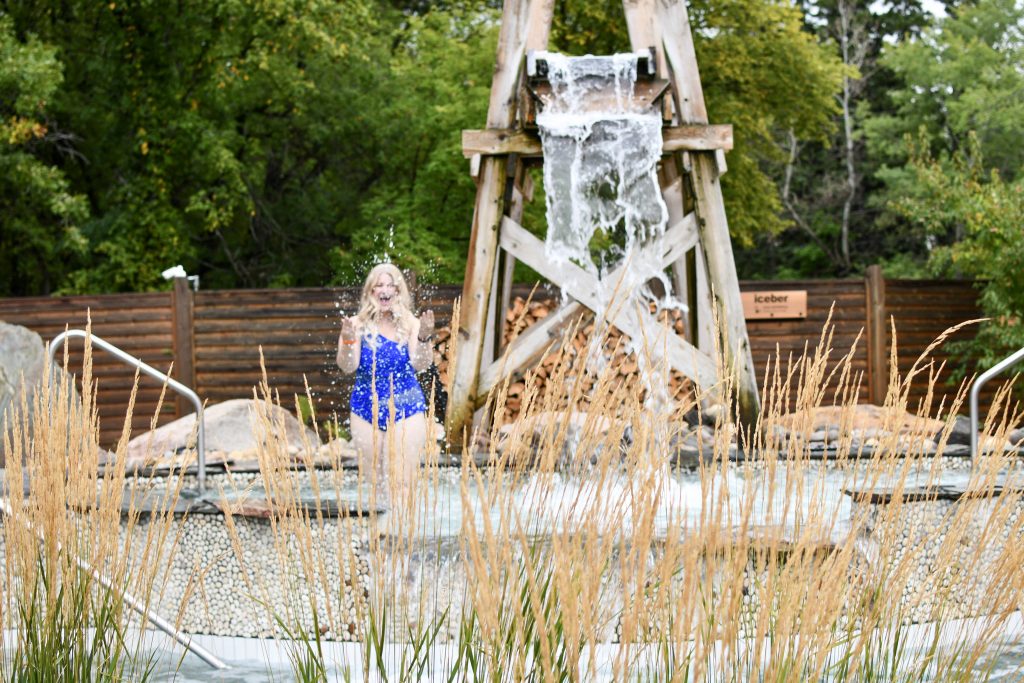 When we completed the "hot" portion of the cycle, we took a quick plunge in their cold pool. The waterfall was so pretty and it allowed us to get wet without submerging completely in the cold water.
And finally we headed to relax. Our favorite area was the nap room. It literally was what my dreams are made of. They had a warmed marble slab to lay on plus multiple mats where you could relax and nap. Manuel and I drifted off to sleep for quite a while in this room!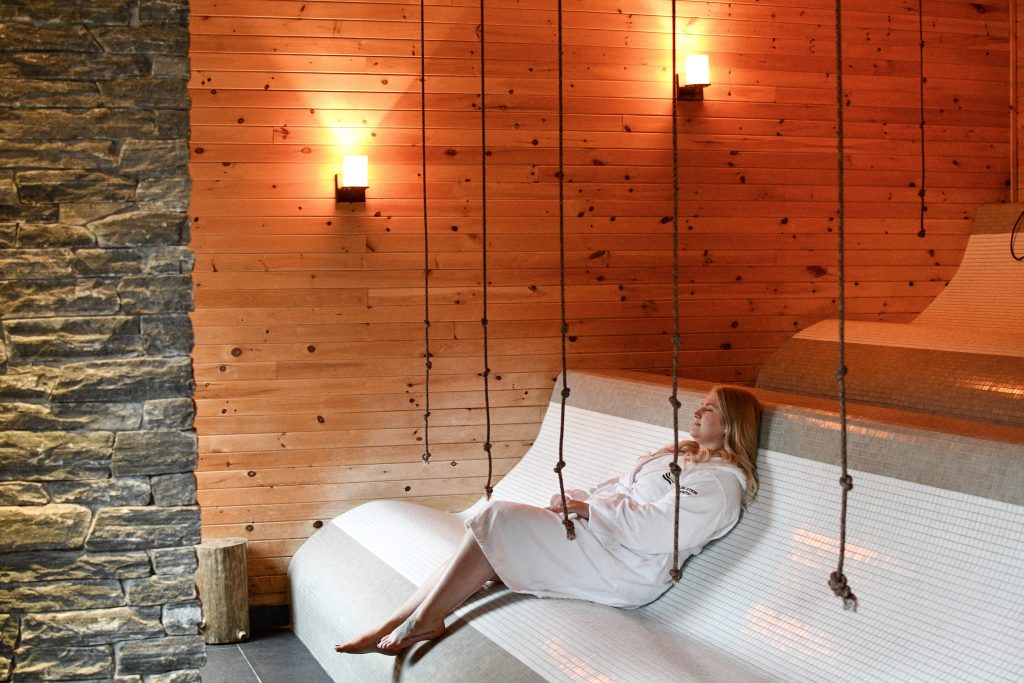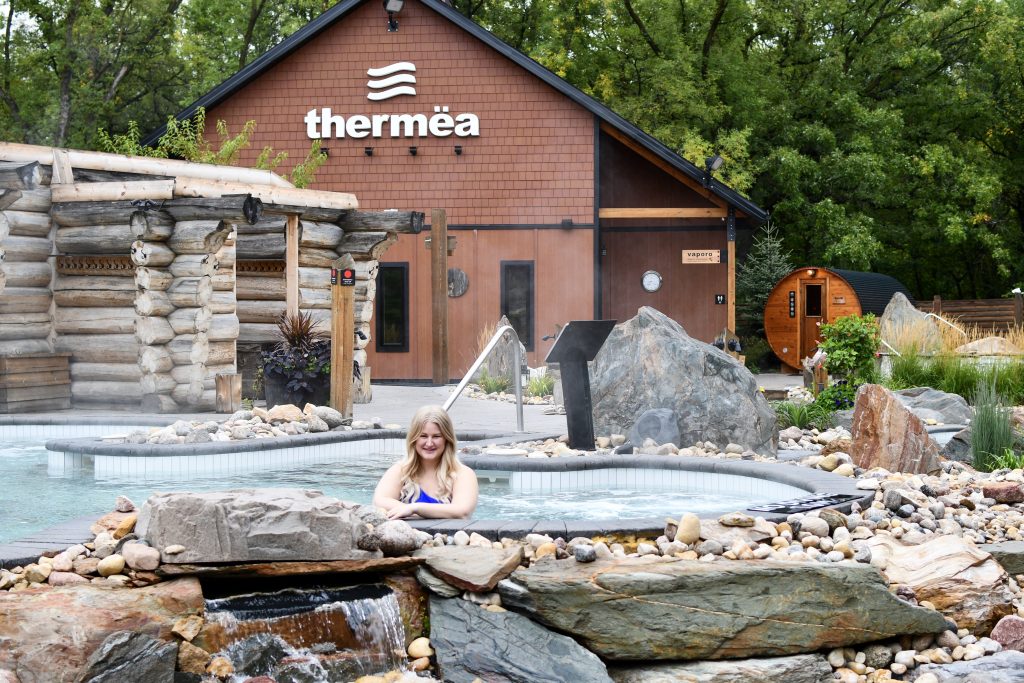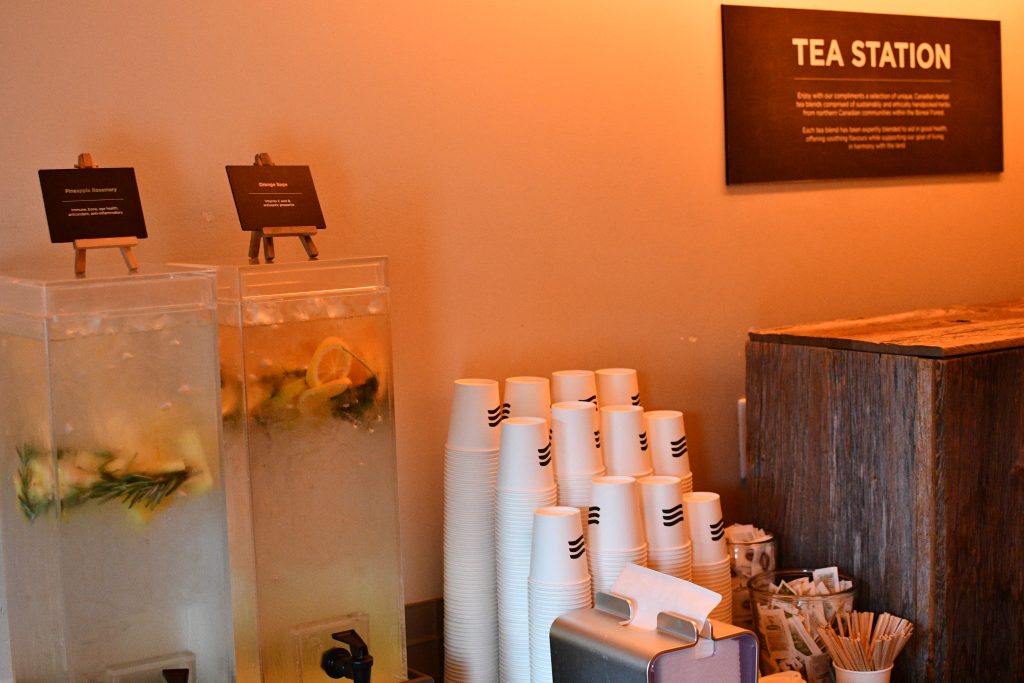 Throughout the Thermea spa, there is infused waters and tea to keep you hydrated and relaxed. A super nice touch!
When we were hungry, we made our way to the on-site restaurant and boy were we in for a treat! The lunch was fabulous and the lounge area was the perfect place to enjoy a great meal. Plus, who doesn't love getting to eat lunch in a robe?!
To conclude our relaxation filled day, we were able to enjoy s'mores that we roasted on an open fire. Manuel had never done this so I loved that we got to share the experience! It certainly brought back a lot of memories from when I was growing up!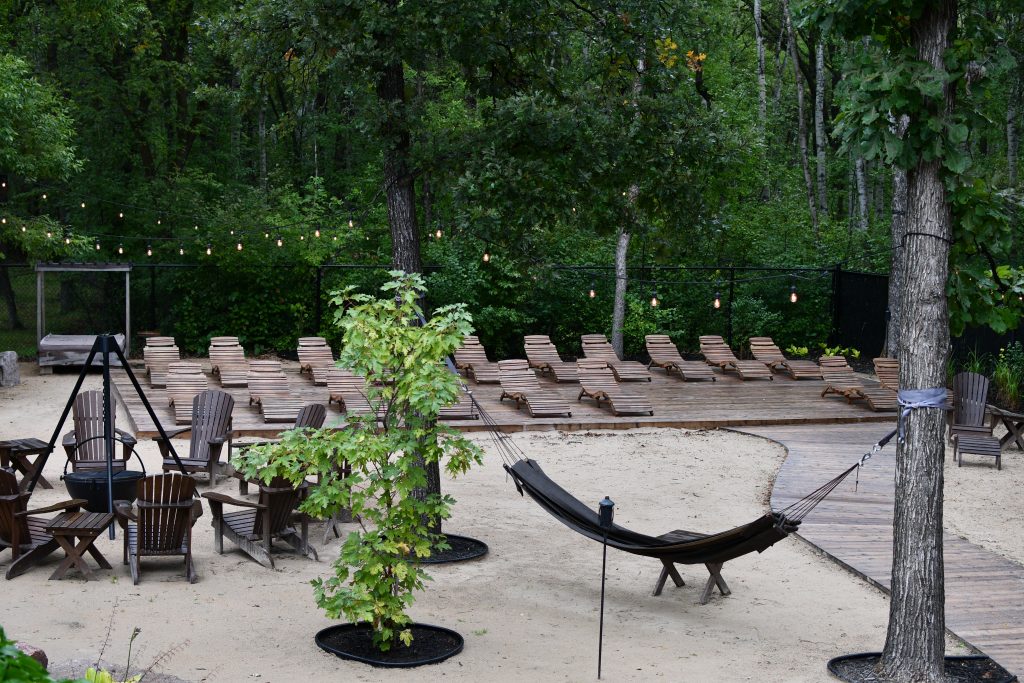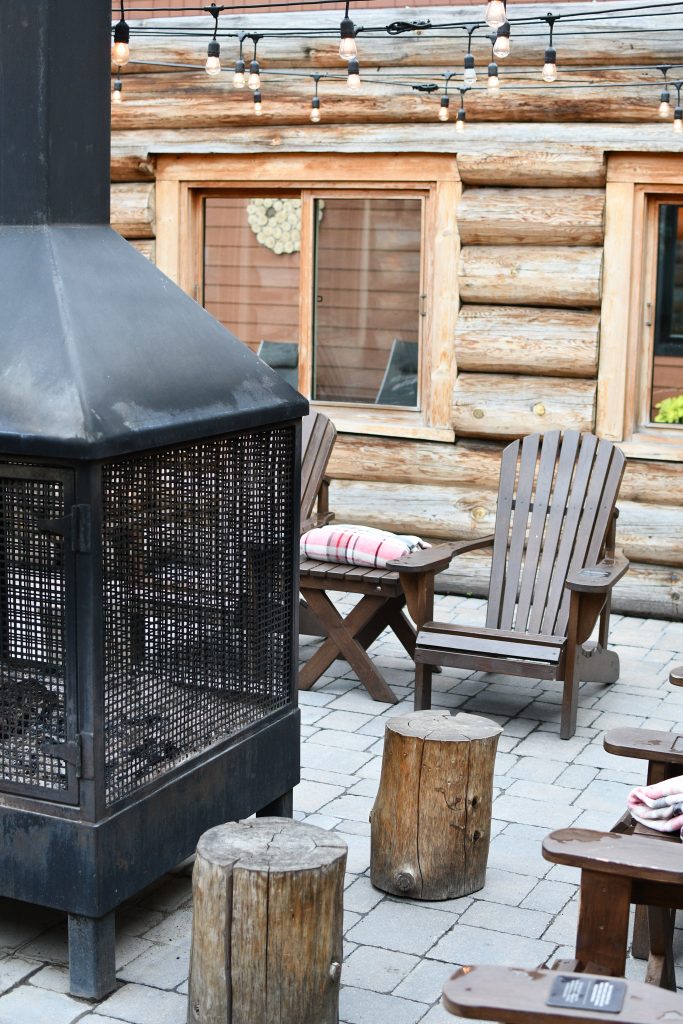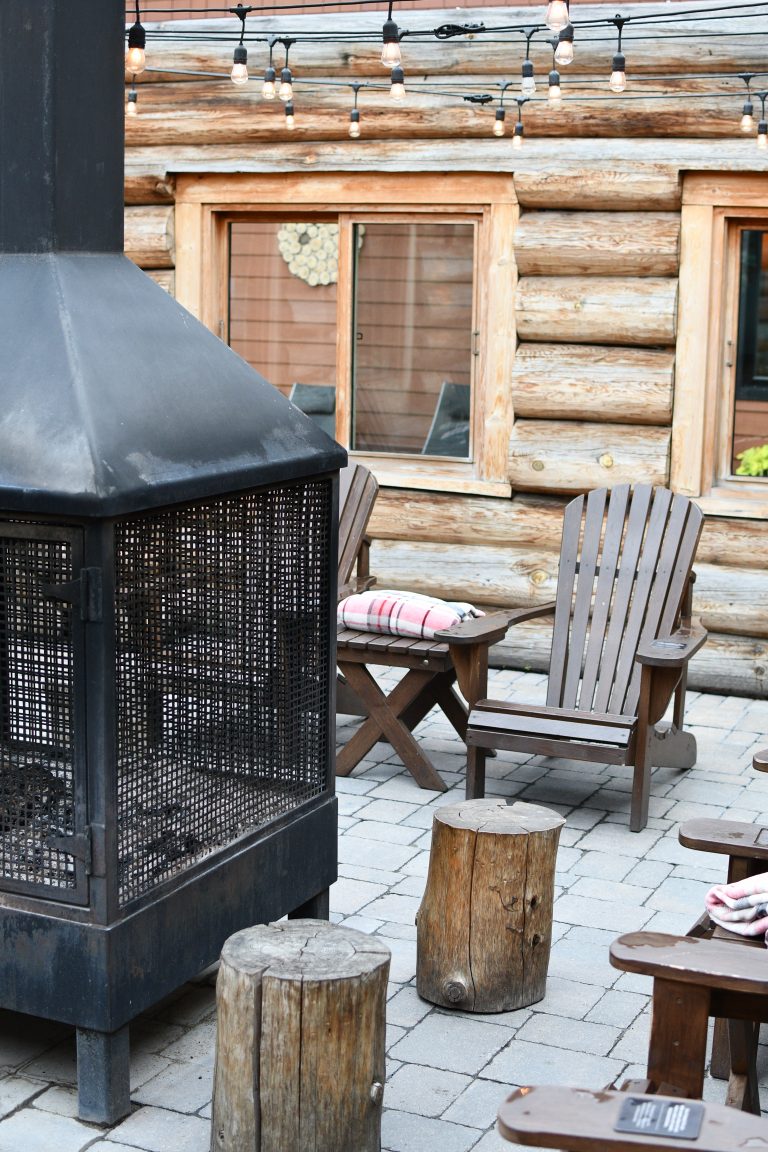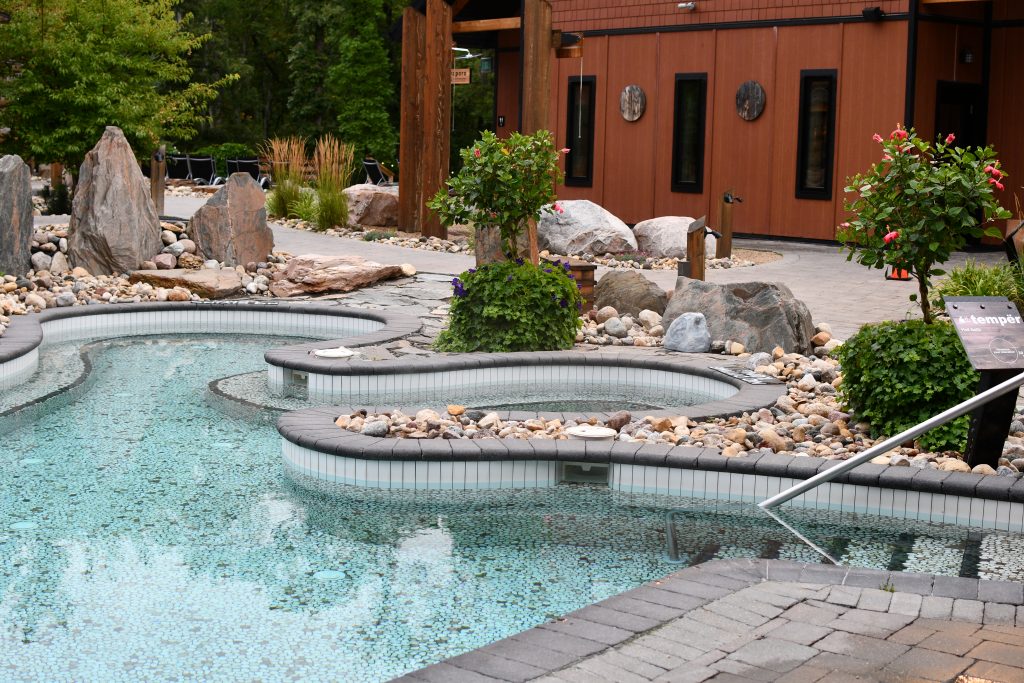 If you are planning a visit to Winnipeg or the surrounding area, you NEED to make sure that a visit to Thermea is on your list! It was the best spa that I have ever been to and it was truly an incredible experience! For more information, visit their website here!