It's 6:00am and the dogs are starting to wake up and move around. We have a gradual alarm clock that fills the room slowly with light to help wake us up naturally. It is amazing and I love it! Once I am up, I immediately take the dogs outside. I am sure my neighbors think I am crazy walking the dogs in my pajamas but oh well!
After we get back inside, I head straight for my Keurig. Brewing my favorite cup of Cameron's Coffee is the best way to start my day off on a bright note.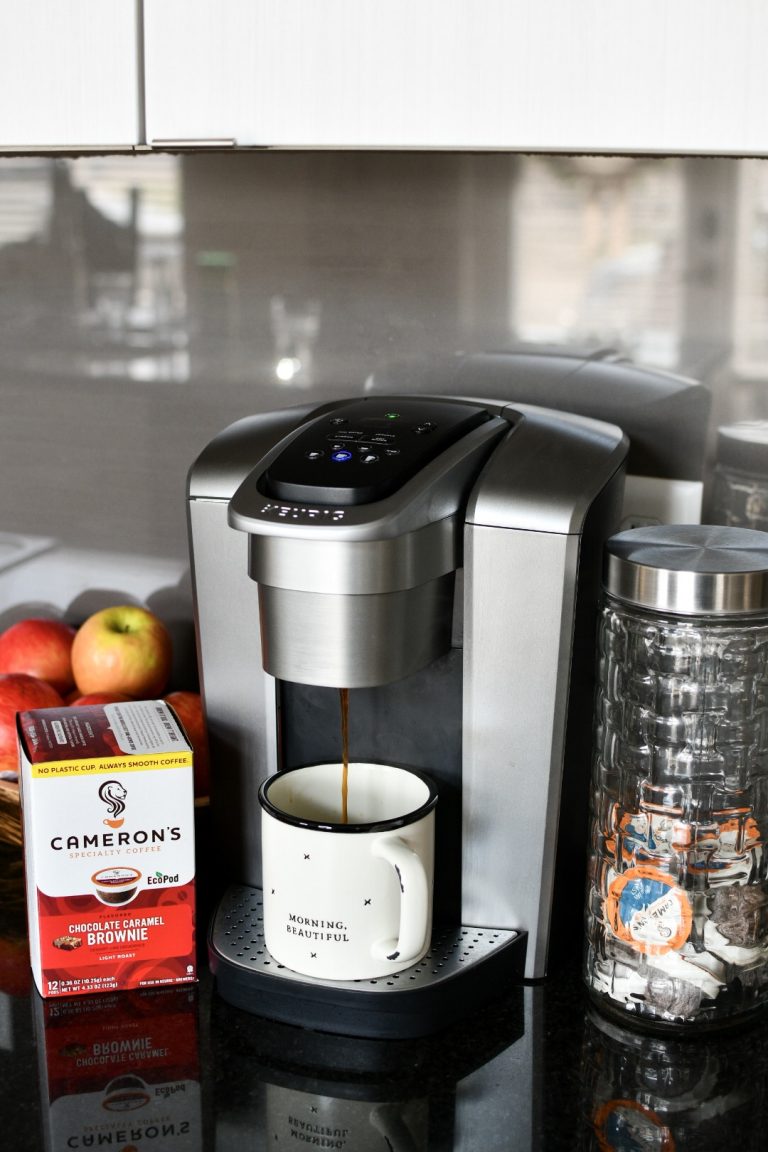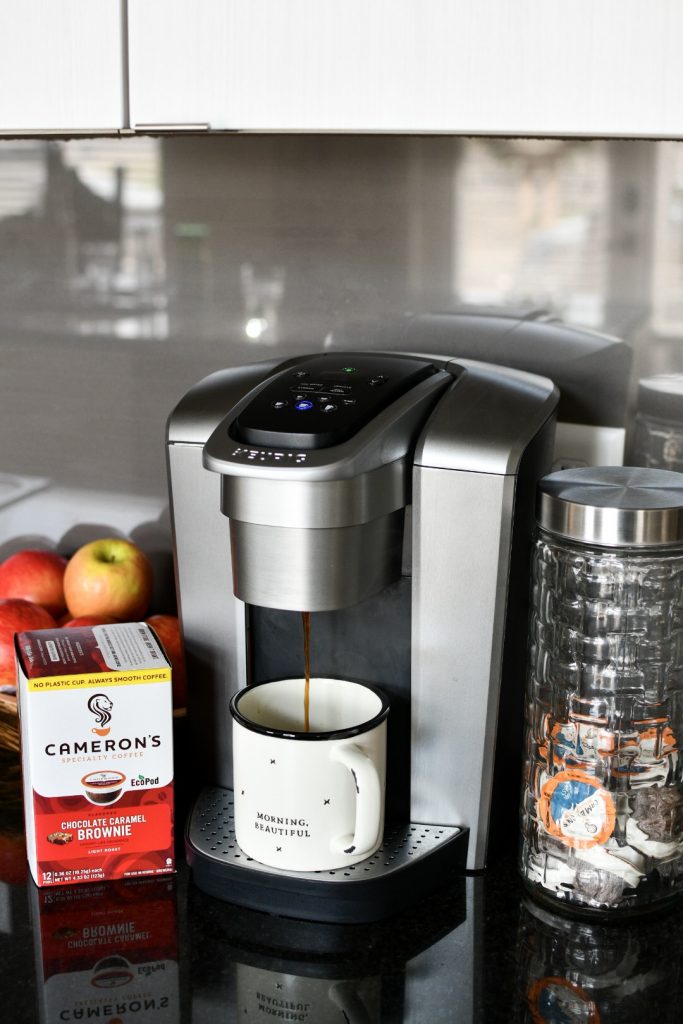 Right now, my favorite blend is the Chocolate Caramel Brownie. It smells amazing and it tastes even better! It is a dessert-like light roast with notes of rich chocolate and carmel paired together perfectly to create a sweet finish that isn't too overpowering.  I love that no matter what flavor or blend of Cameron's Coffee I enjoy, I can always count on a full-flavor experience that is always smooth, never bitter.   
Related Post: Cameron's Coffee Review
Within a few minutes, my perfect cup of Cameron's Coffee is ready to enjoy! Next, I typically turn on the local news station and prepare a light breakfast. Currently, my go-to breakfast is a bagel thin with smoked salmon and microgreens – so good!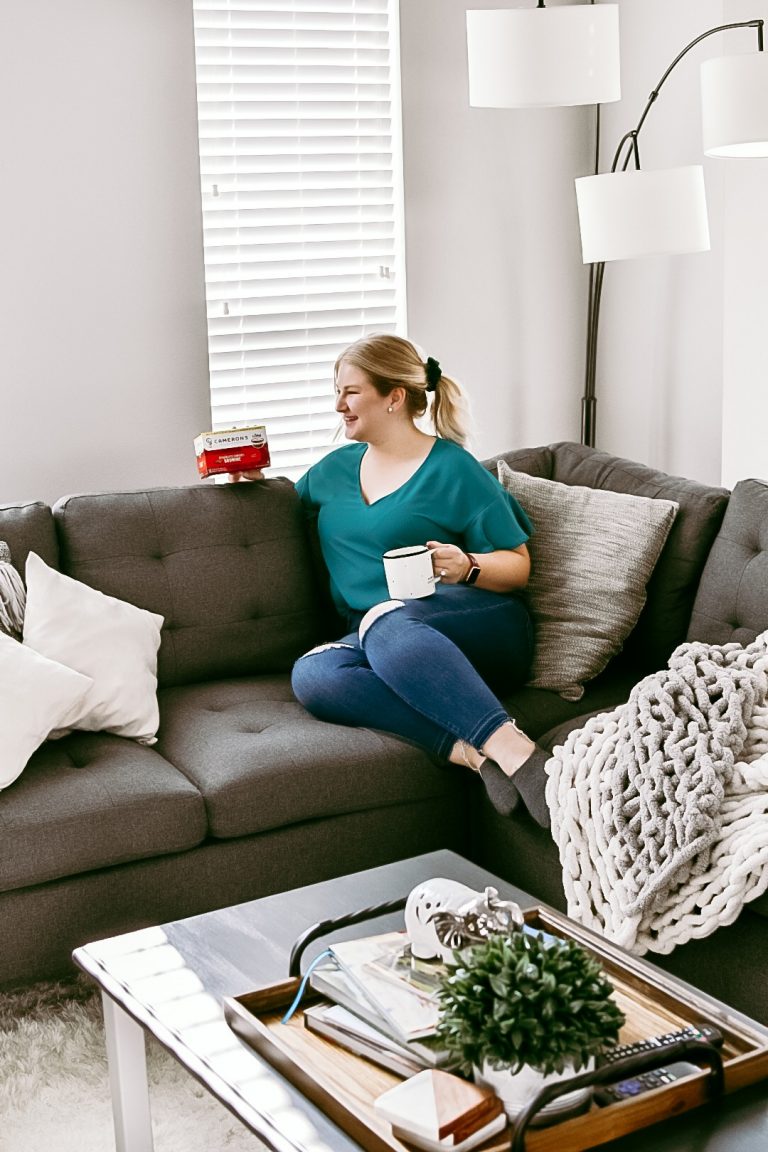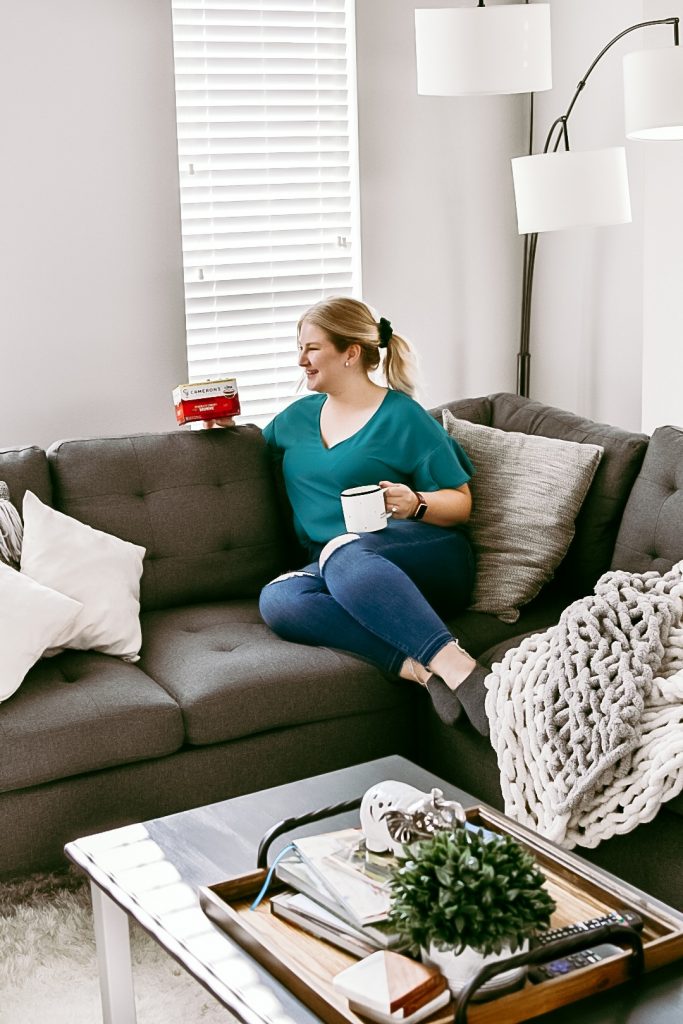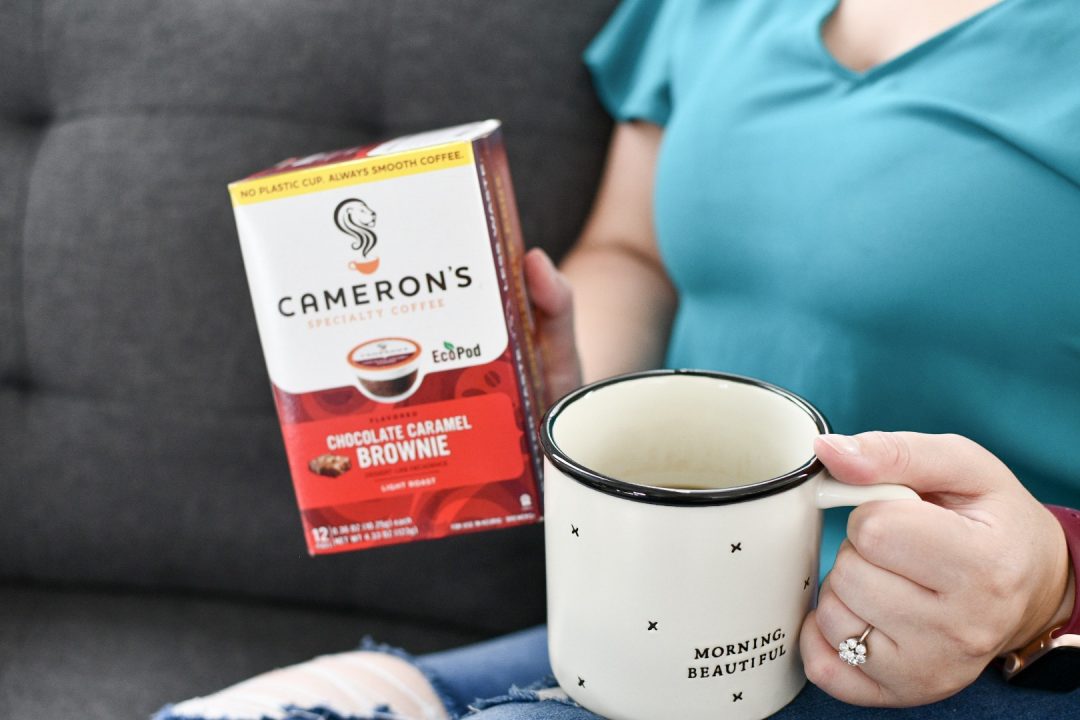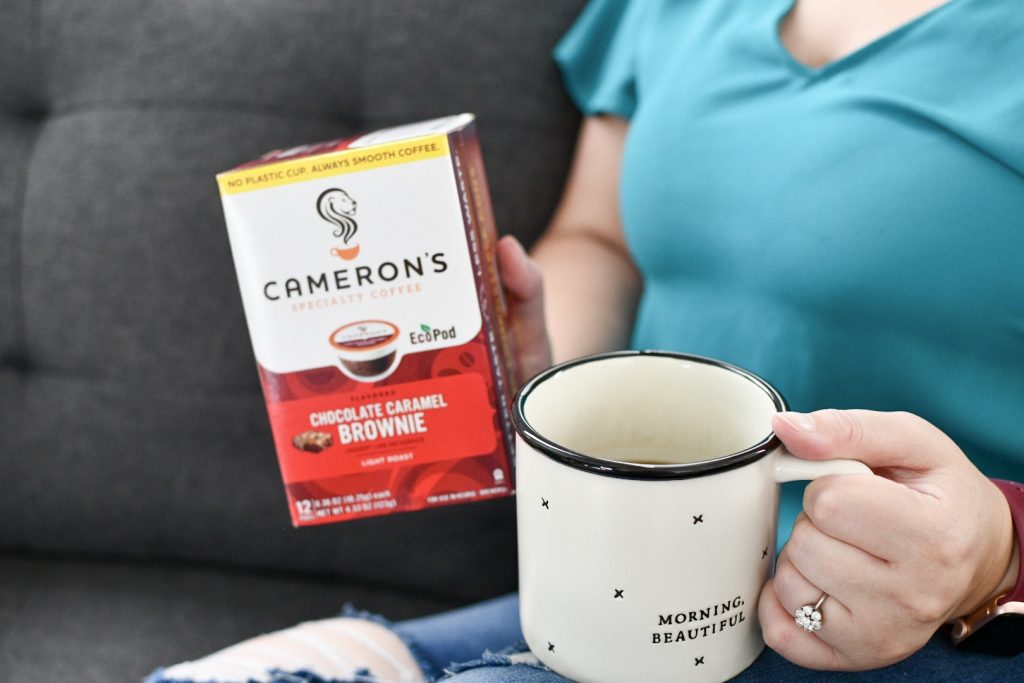 Once the dogs and I are fed, I head into my office to get a look at the day's schedule. I check emails to see if anything needs to be done right away, and I make a priority to-do list. I use both Trello and Asana to stay organized and they are total life savers!
My cup of Chocolate Caramel Brownie Cameron's Coffee is almost finished at this point so I wrap up my to-do list and head to get ready.
After getting ready, it is back to my office for a power work session. At this point, the Cameron's Coffee caffeine is kicking in and I am ready to take on that to-do list!
What is your morning routine?? Share with me below!