I am so excited that my new little niece is finally here! She is the cutest thing ever and so incredibly tiny! Before she made her entrance, we were able to shower her and my sister-in-law with a succulent themed baby shower.
It was a blast getting to decorate and enjoy the day with friends and family. If you are thinking about planning a succulent themed baby shower, I have given you some tips below!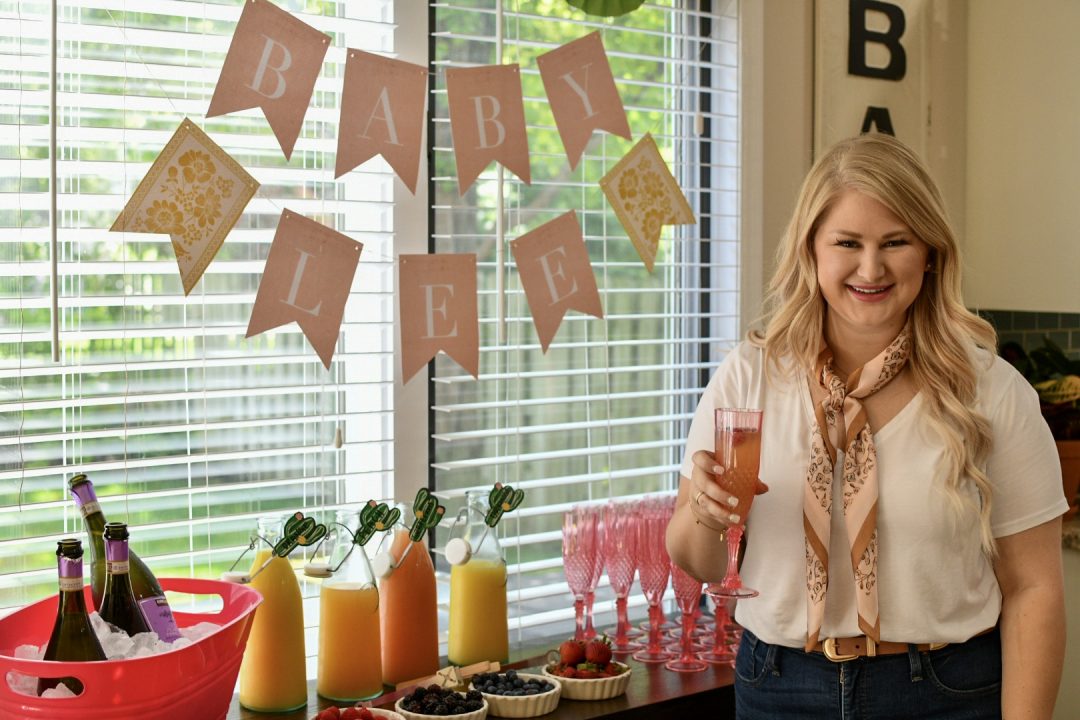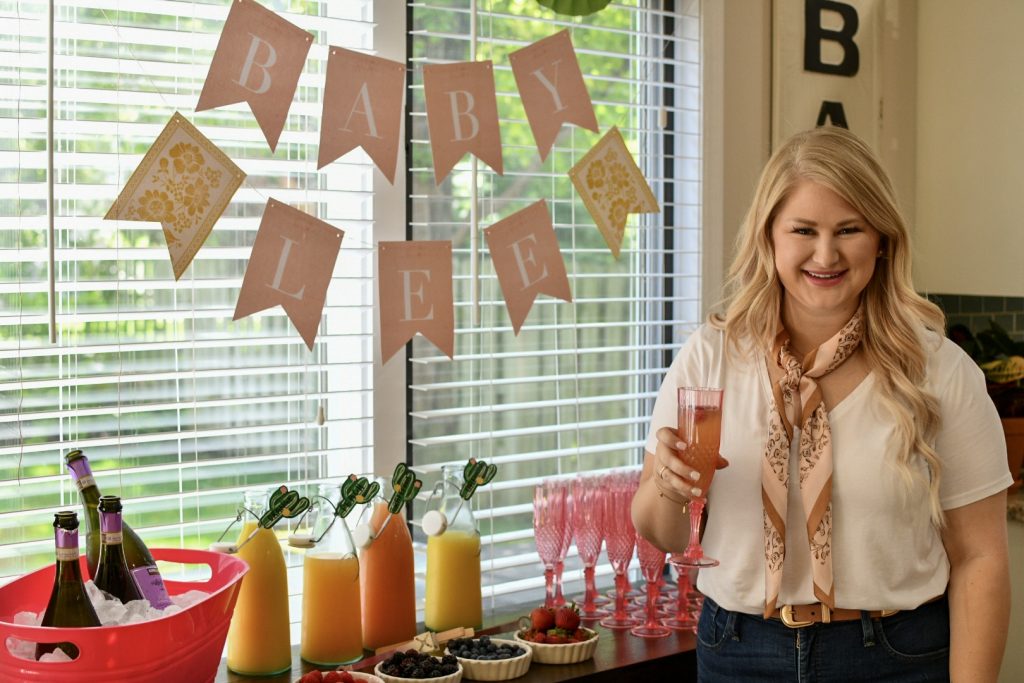 Plan the date, time and place
Places to rent can get expensive! If you are able, I suggest having the shower at someones home. Luckily for us, my mom was able to host. If you are a little short on space, you can always move some of the seating outside (in the summer). Or look for places to rent that allow you to bring in your own food and drinks as this will keep costs down.
Pick out Invitations
I loved getting to work with Minted on these succulent themed baby shower invites! They were the perfect way to start the theme off right! And if you have never used Minted before, they are super easy to work with plus they support independent artists!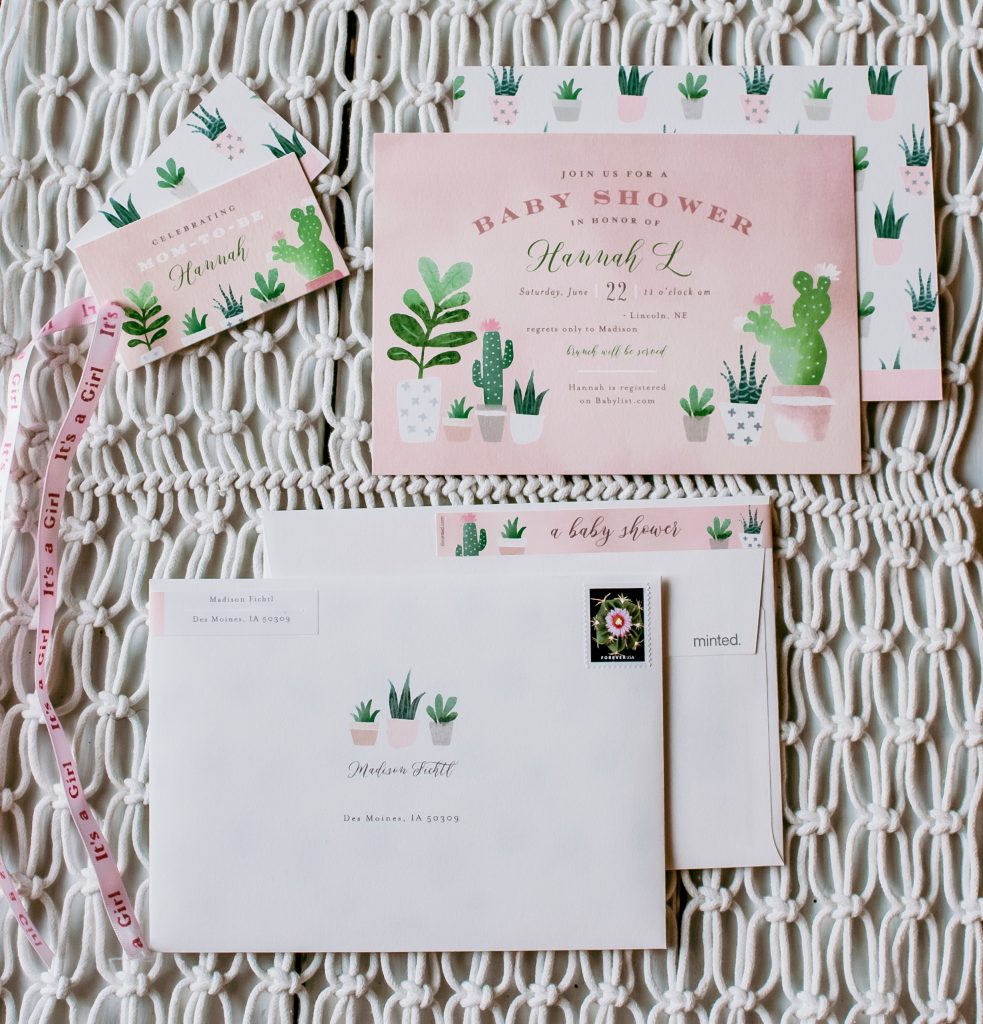 Plan a menu
Depending on the time that you decided on, you might just be serving light snacks or an entire meal. We decided that brunch is perfect for a baby shower (mainly because we all wanted "mom-osas".)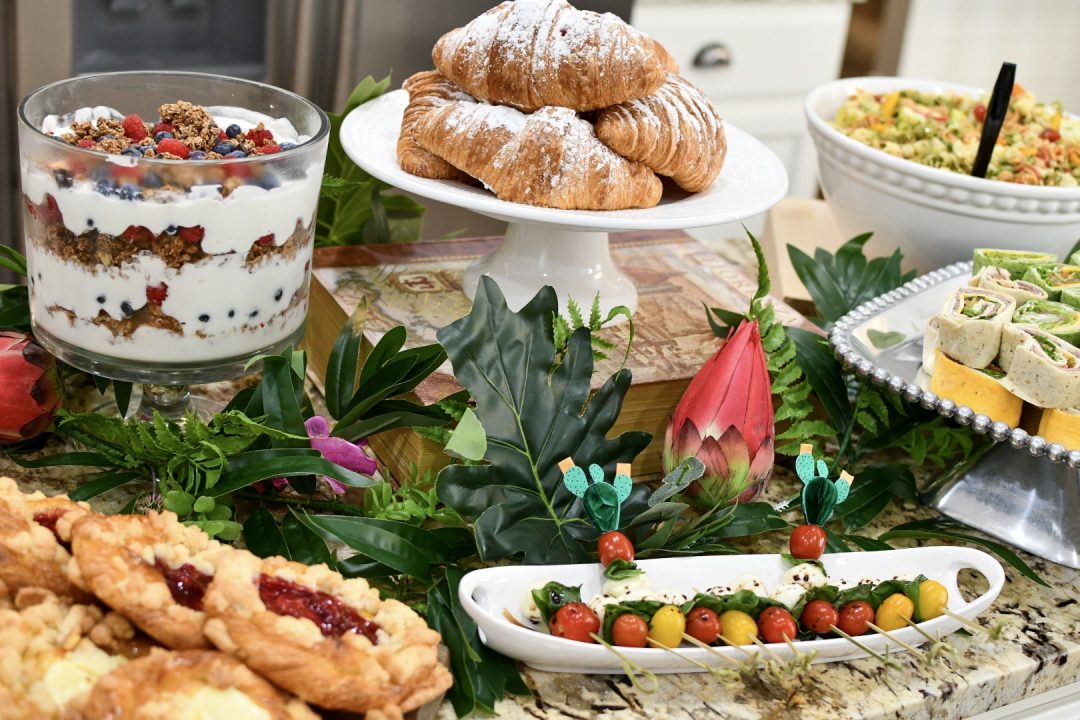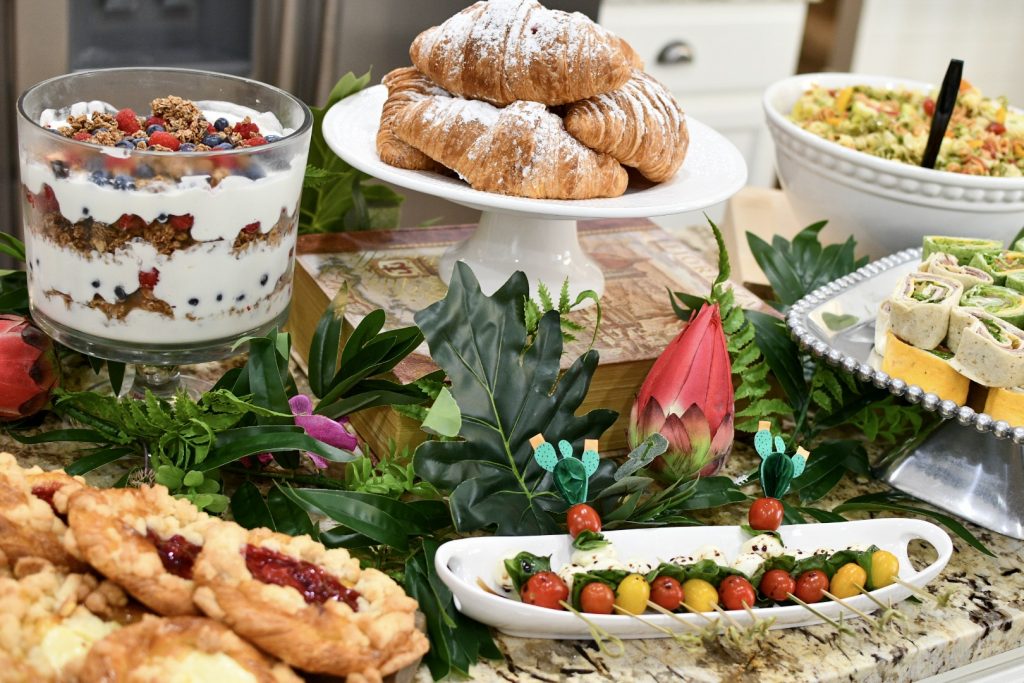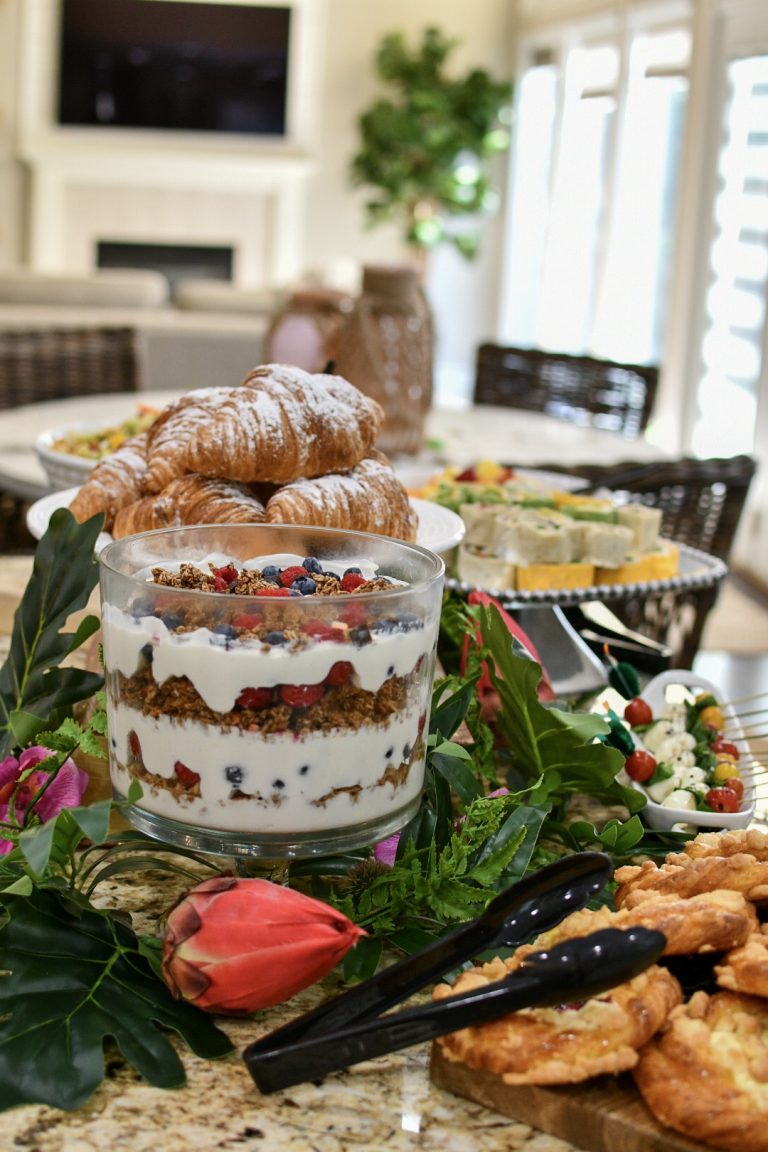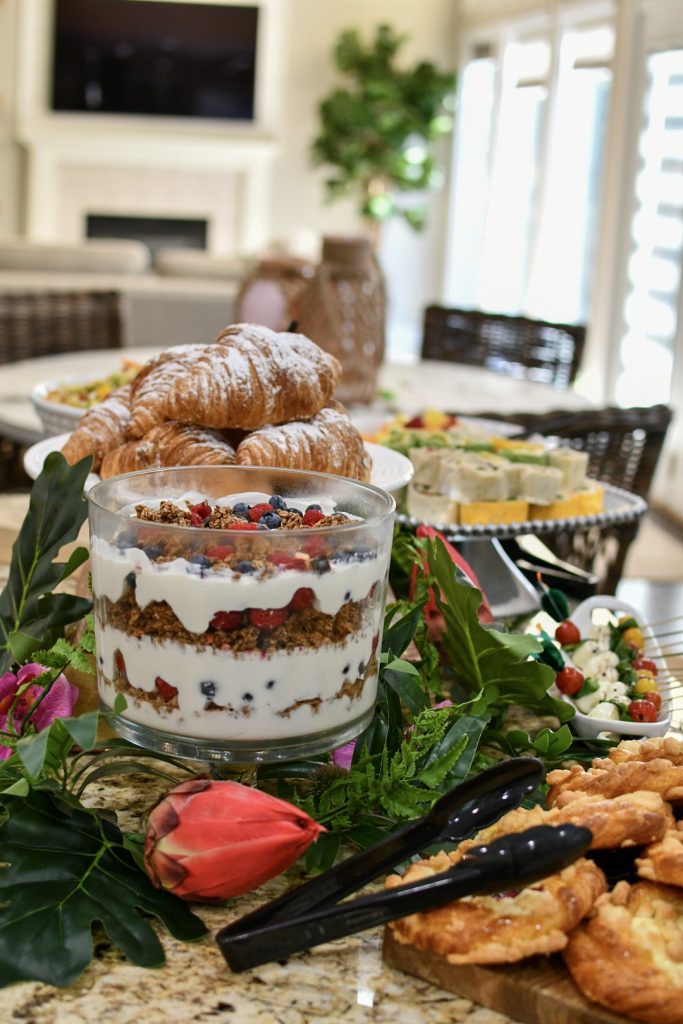 Since there wasn't a ton of room for everyone to sit down at a table to eat, we tried to plan foods that were easy to eat and bite sized. We also chose a variety of breakfast and lunch foods. And many of the items we made ourselves to keep costs in check.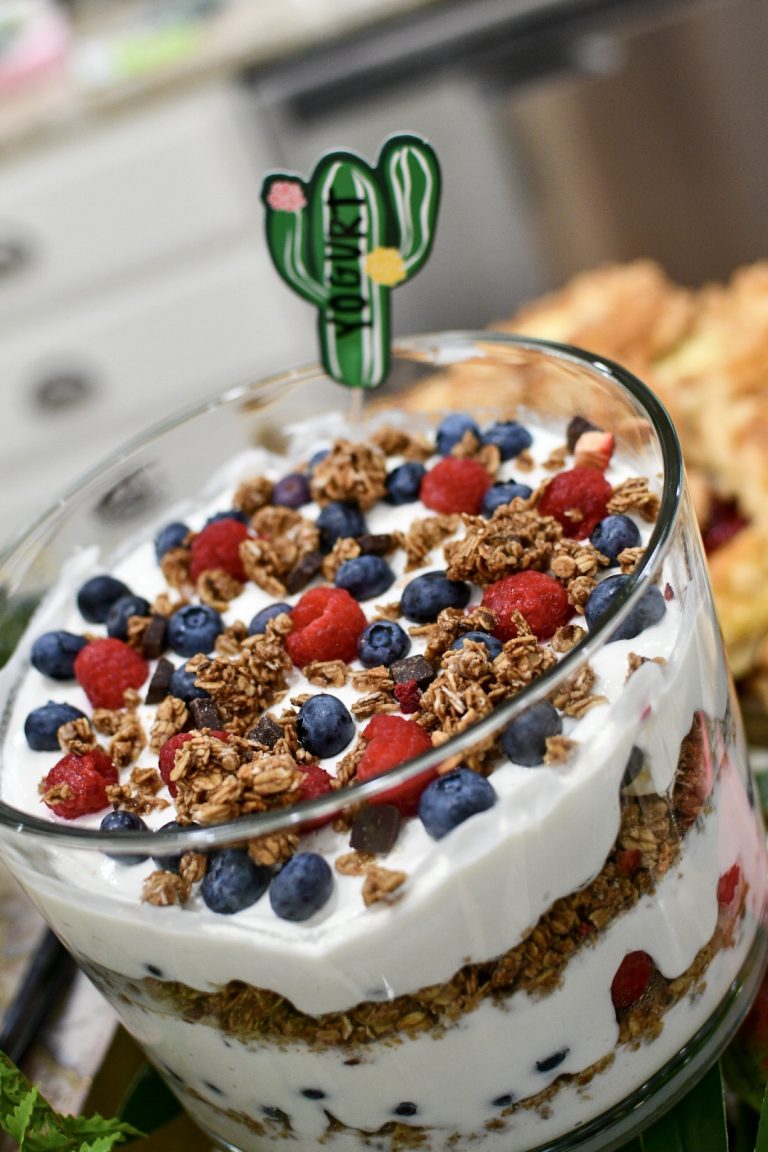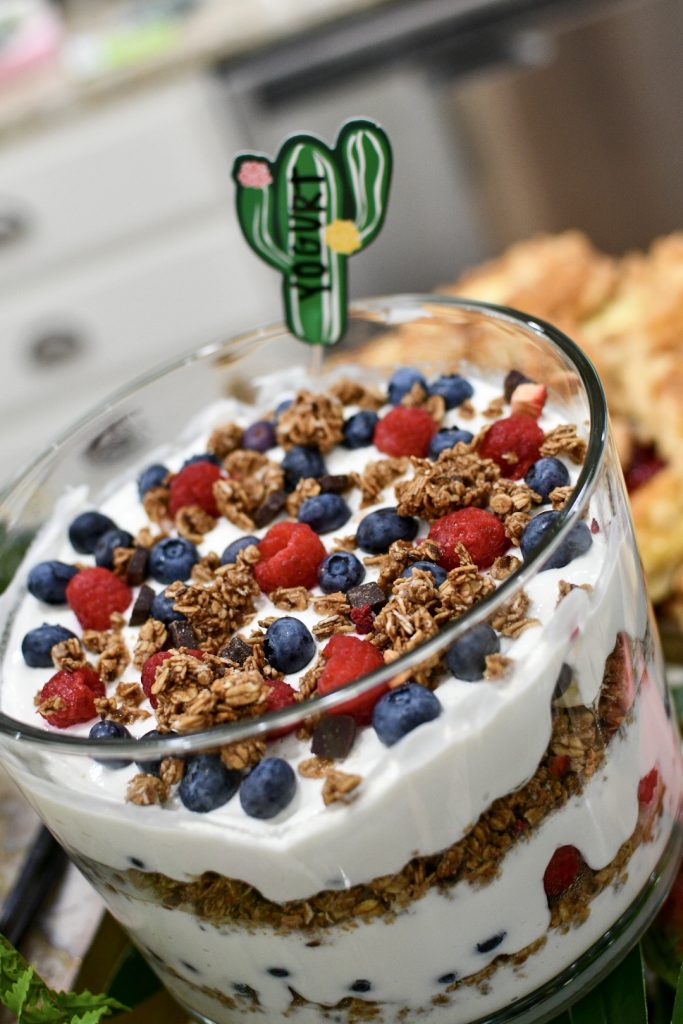 Here is what our menu was:
Yogurt Parfait
Assorted Pastries (these are great to grab from Costco!)
Pasta Salad
Caprese Skewers
Turkey roll-ups
Egg Bake
Pink Chocolate Dipped Strawberries and Oreos
Chocolate mousse
Cake
Mom-osa Bar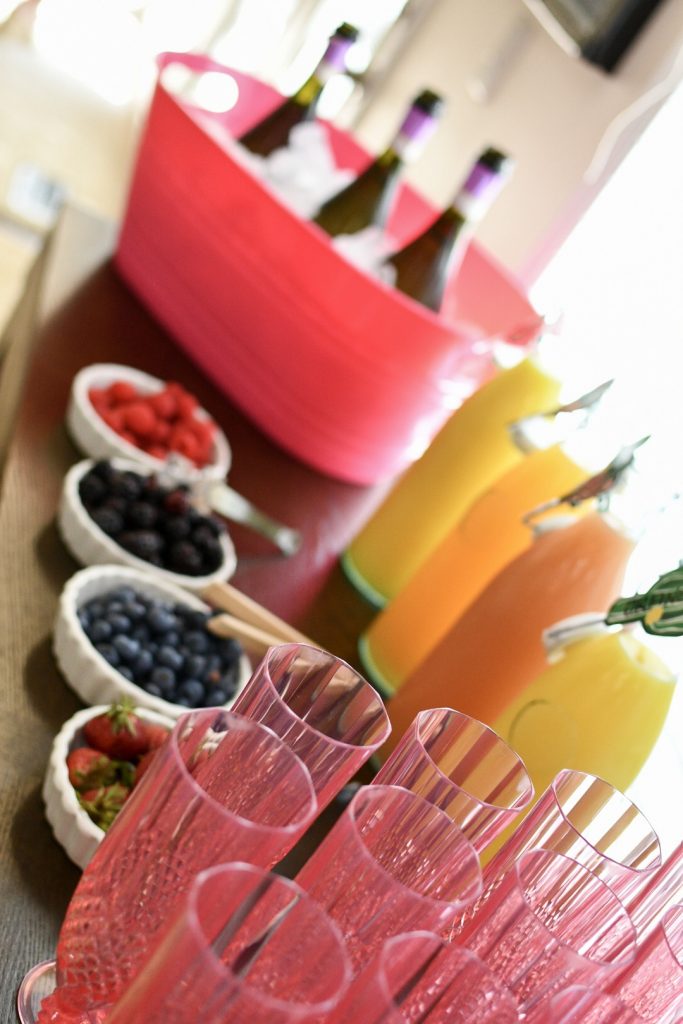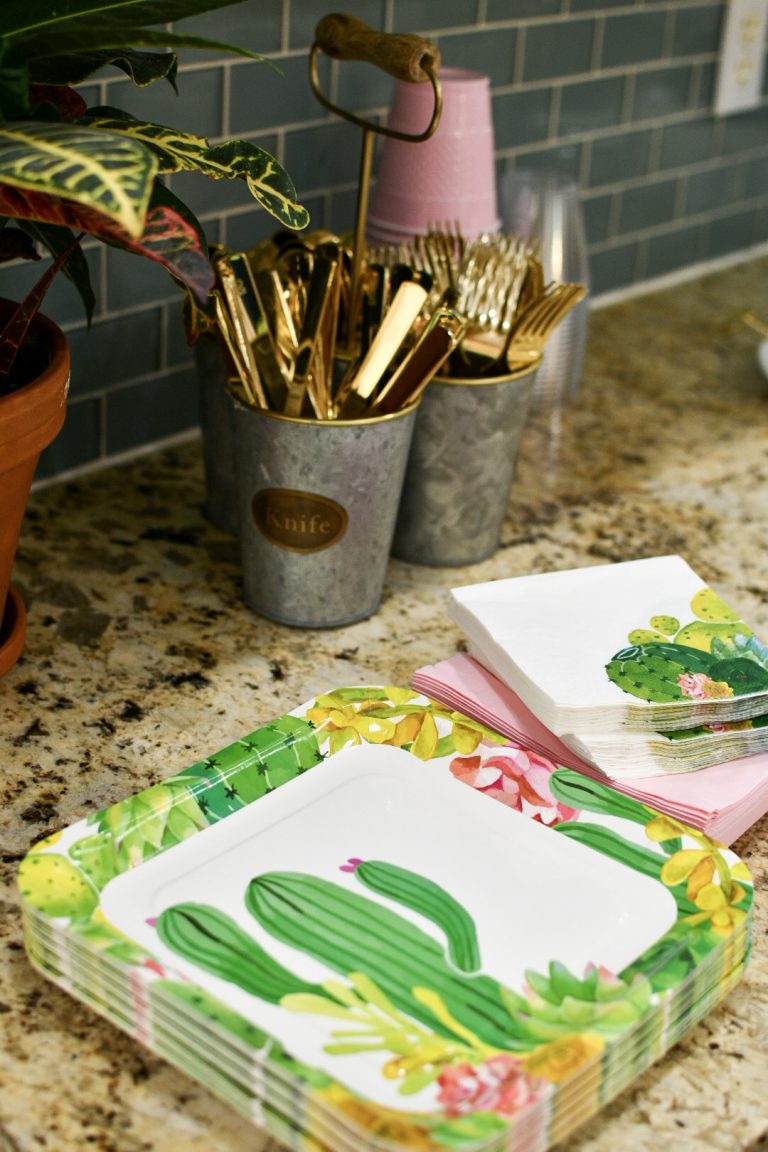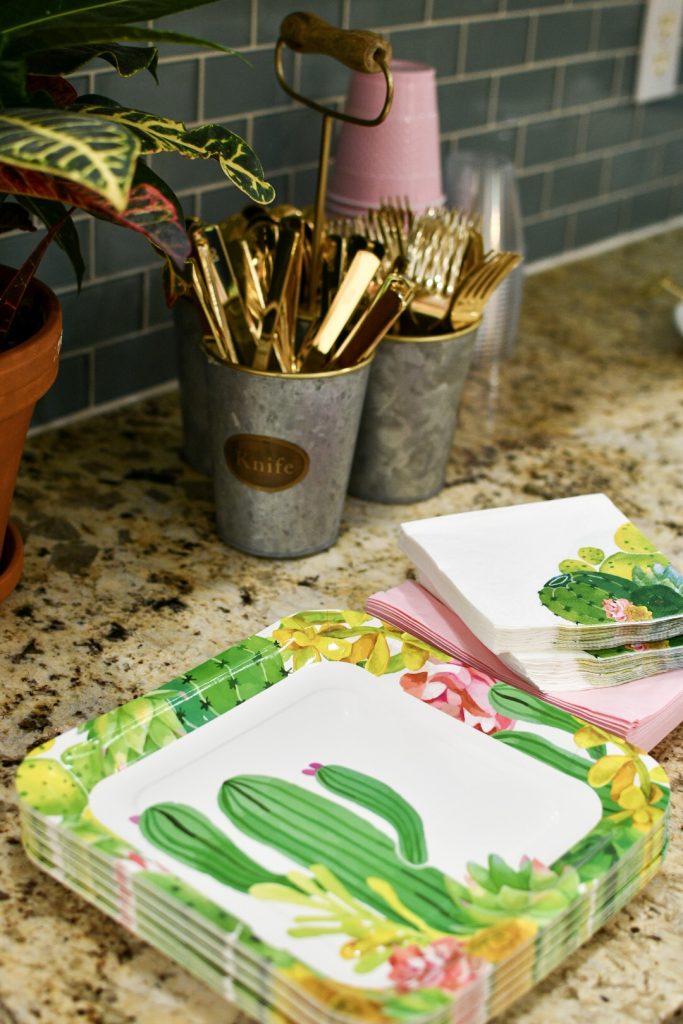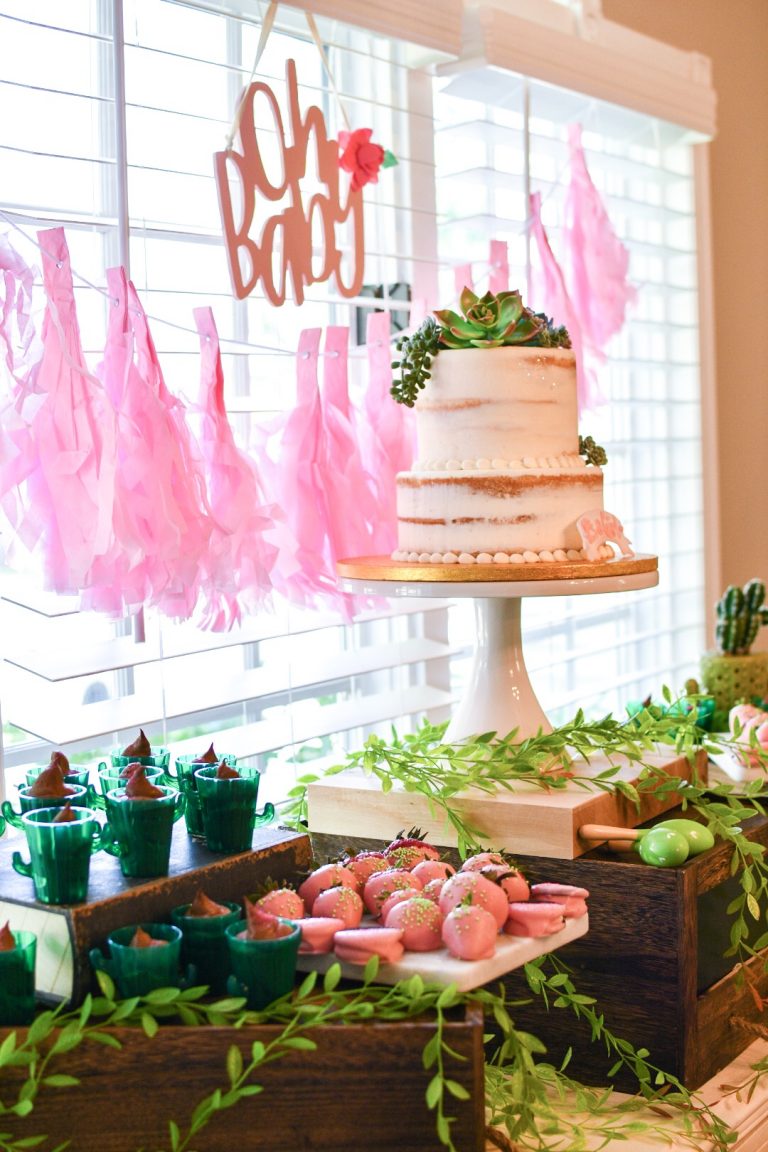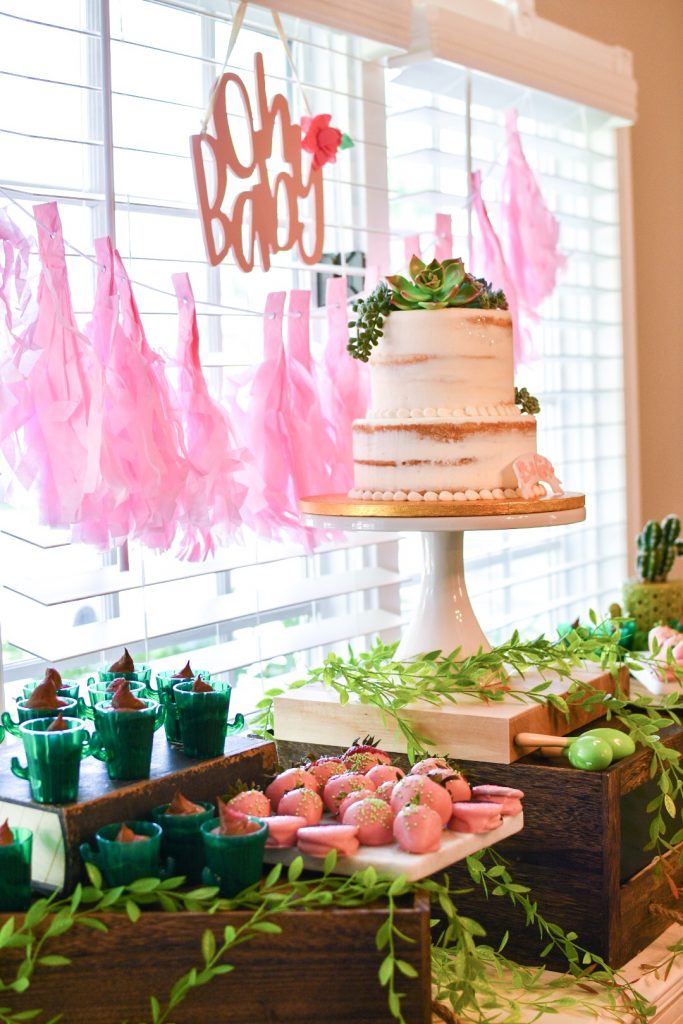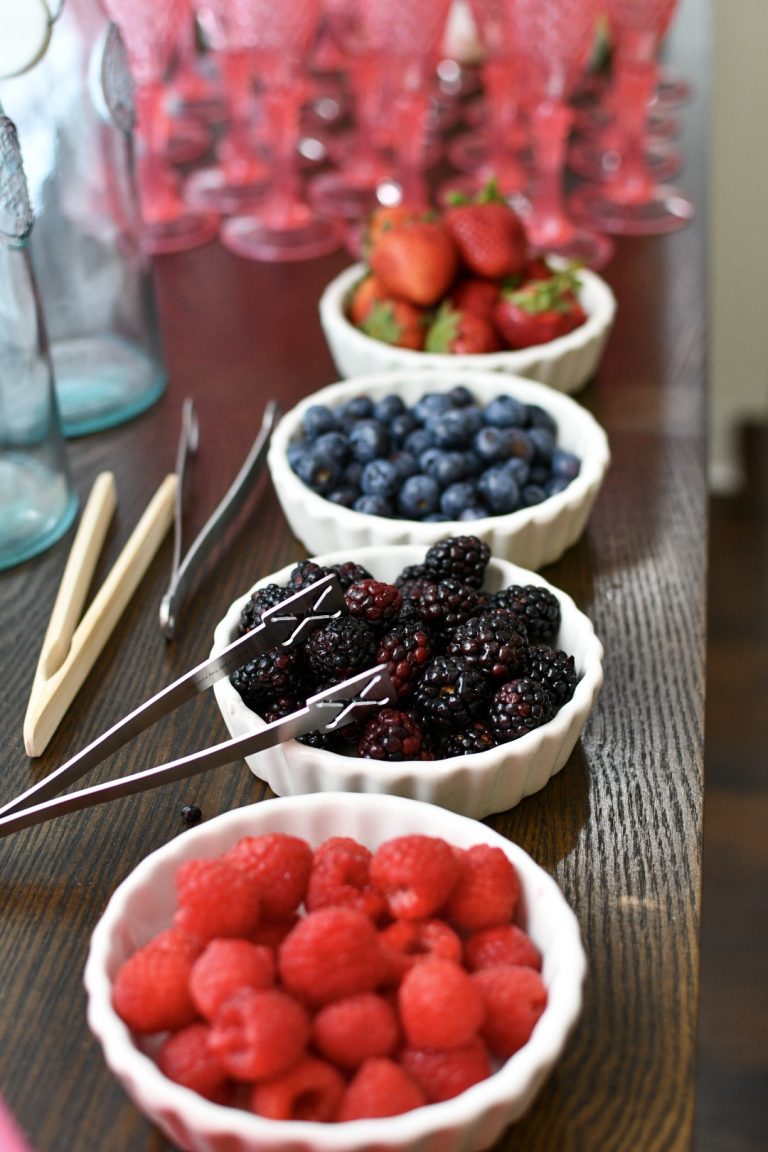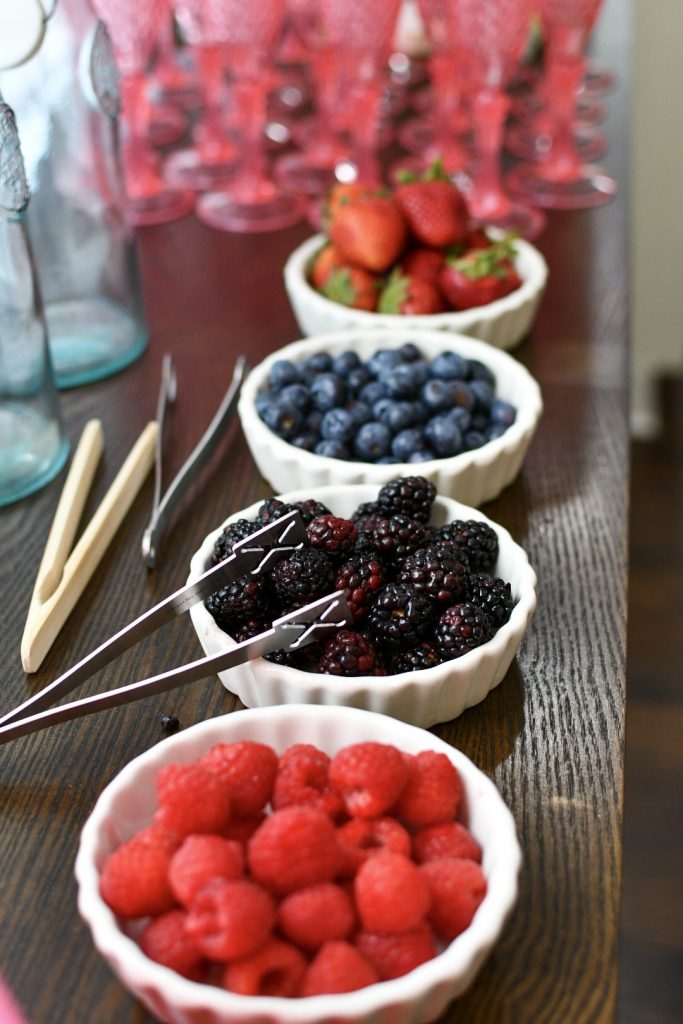 Plan the decor
One tip I have with planning the decor is to find a color scheme and stick to it. For us, that was anything light pink with succulents. This will help keep everything looking cohesive. And if you plan ahead, you can order decor from Amazon or even Oriental Trading Company to help keep costs down.
We focused on creating two main table arrangements where the majority of the guests would be. Then we also had the Mom-osa bar and dessert table. We were able to use these as decor to help fill up the space.
If you are having a baby shower, make sure to have a chair or someplace for the mom-to-be to open gifts!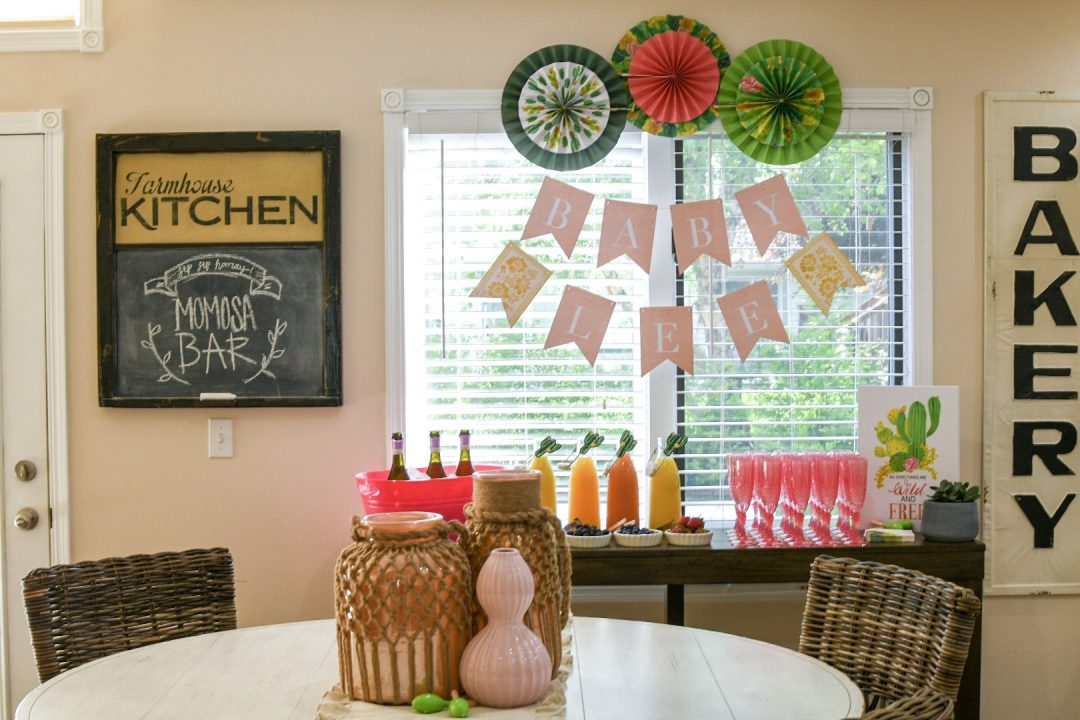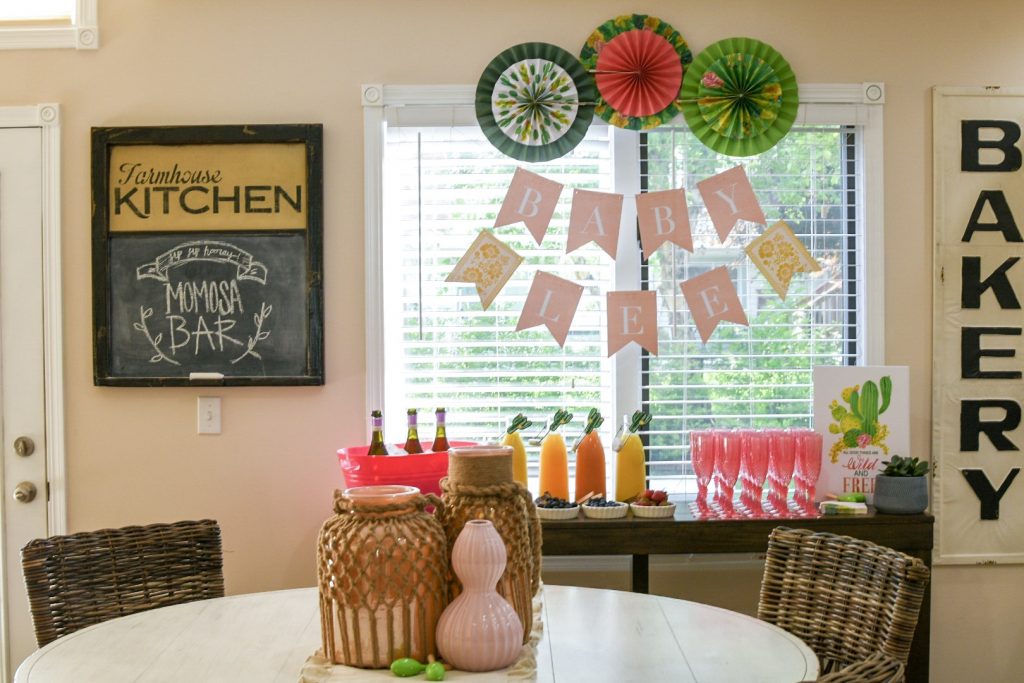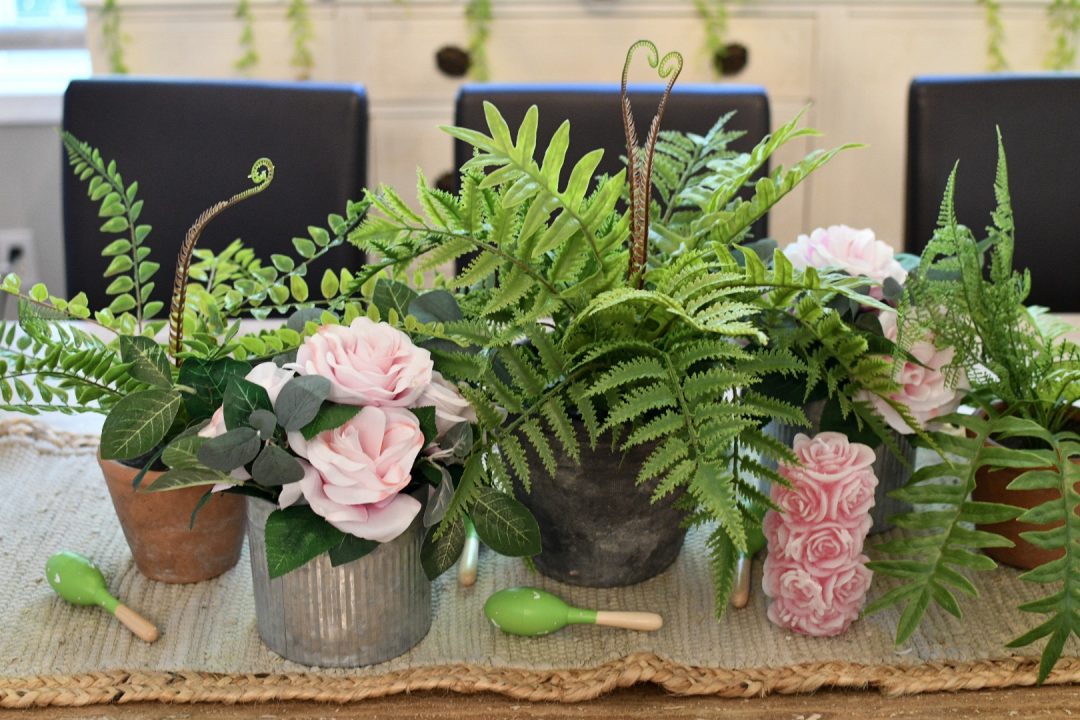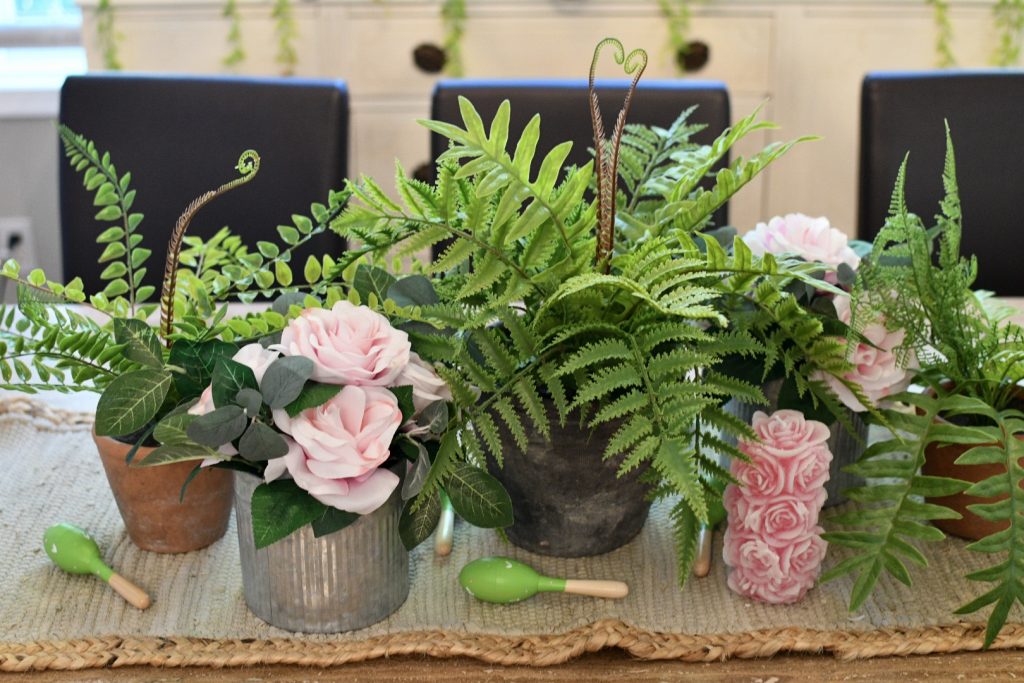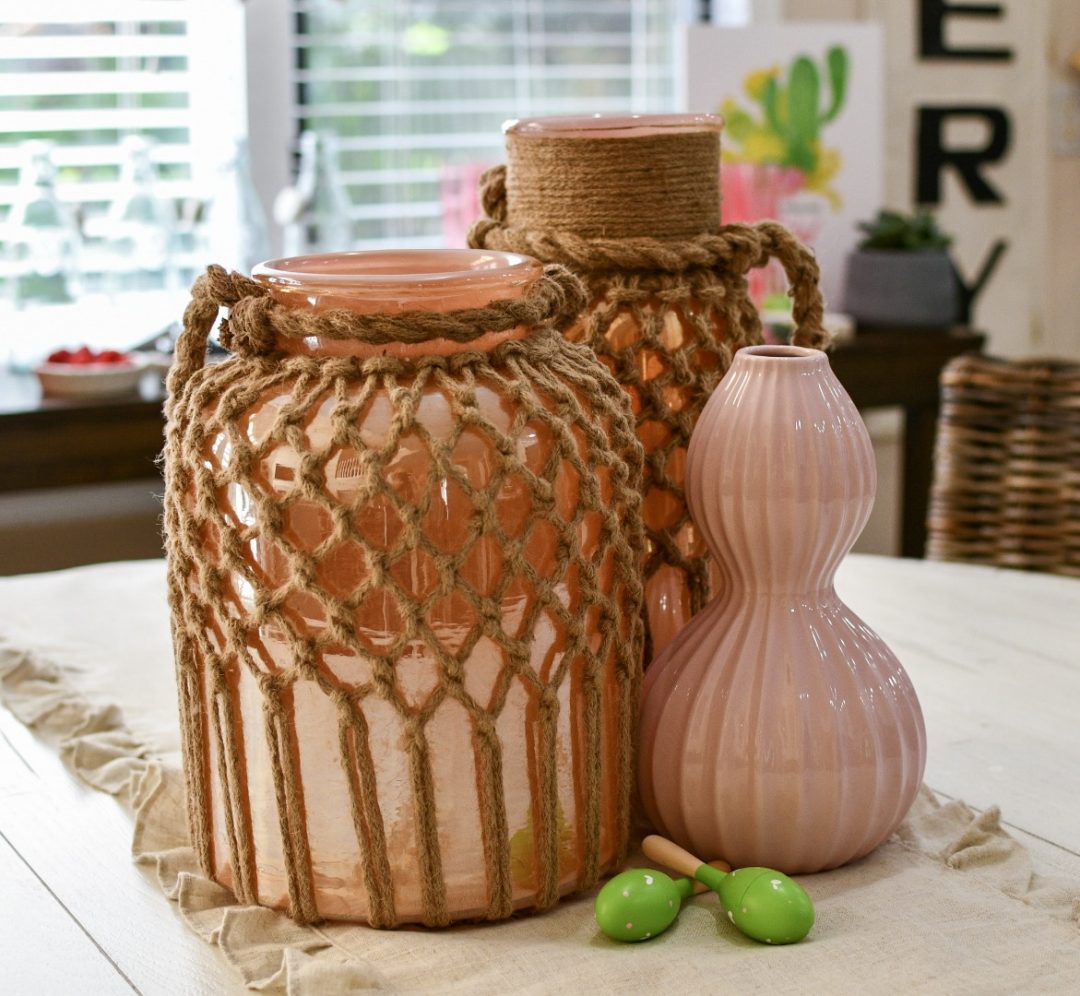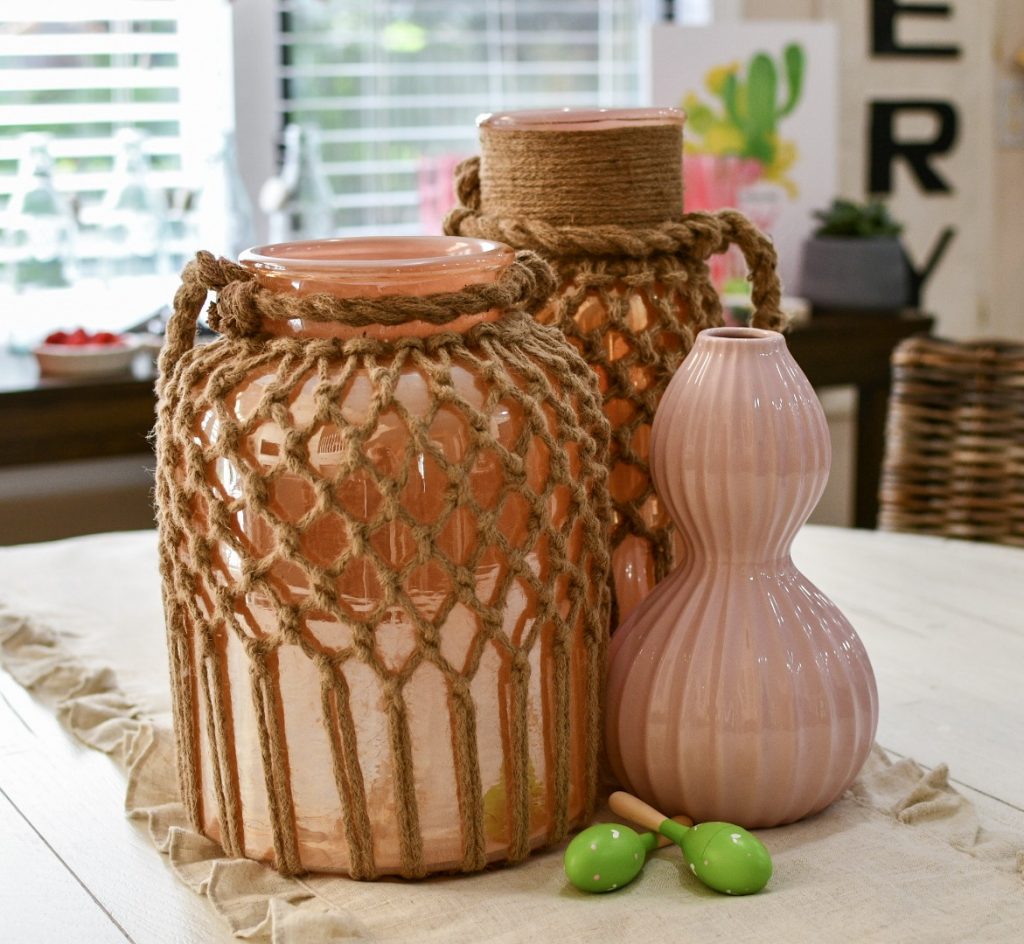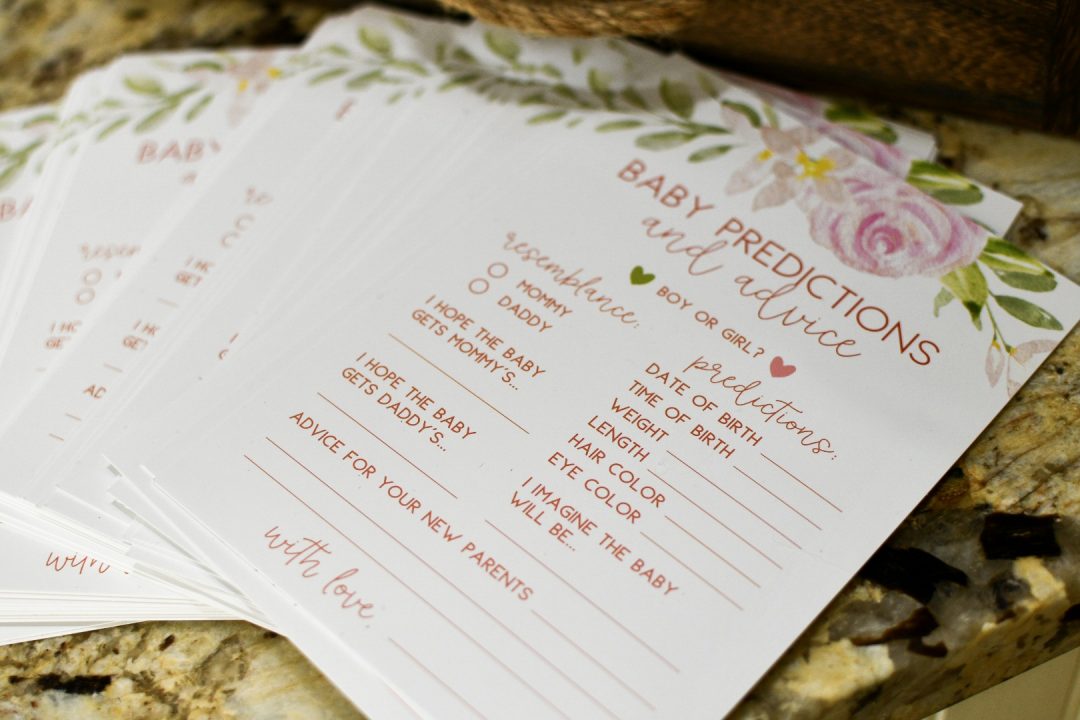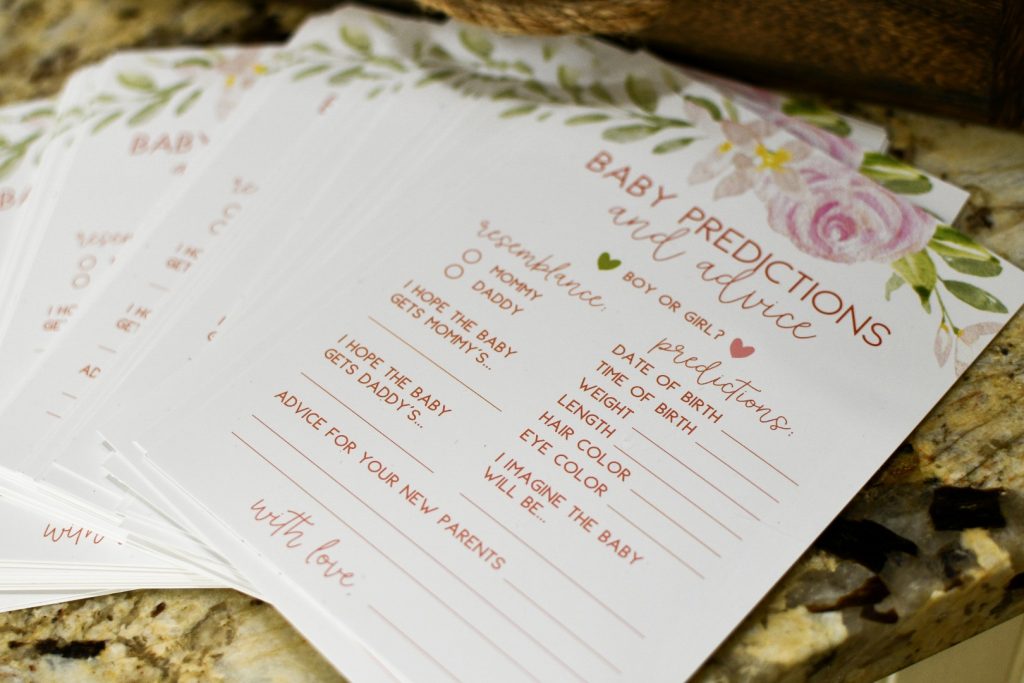 Decide on a favor for guests
I always love being able to give away favors for guests. After all, they are taking time away from their day to attend and it's a great way to thank them for coming. Favors don't need to be anything big and expensive.
I was able to find a great deal on mini succulents from Amazon. Then we tied a ribbon around them and added a banner from Minted that matched our invites! It was pretty easy and guests loved it!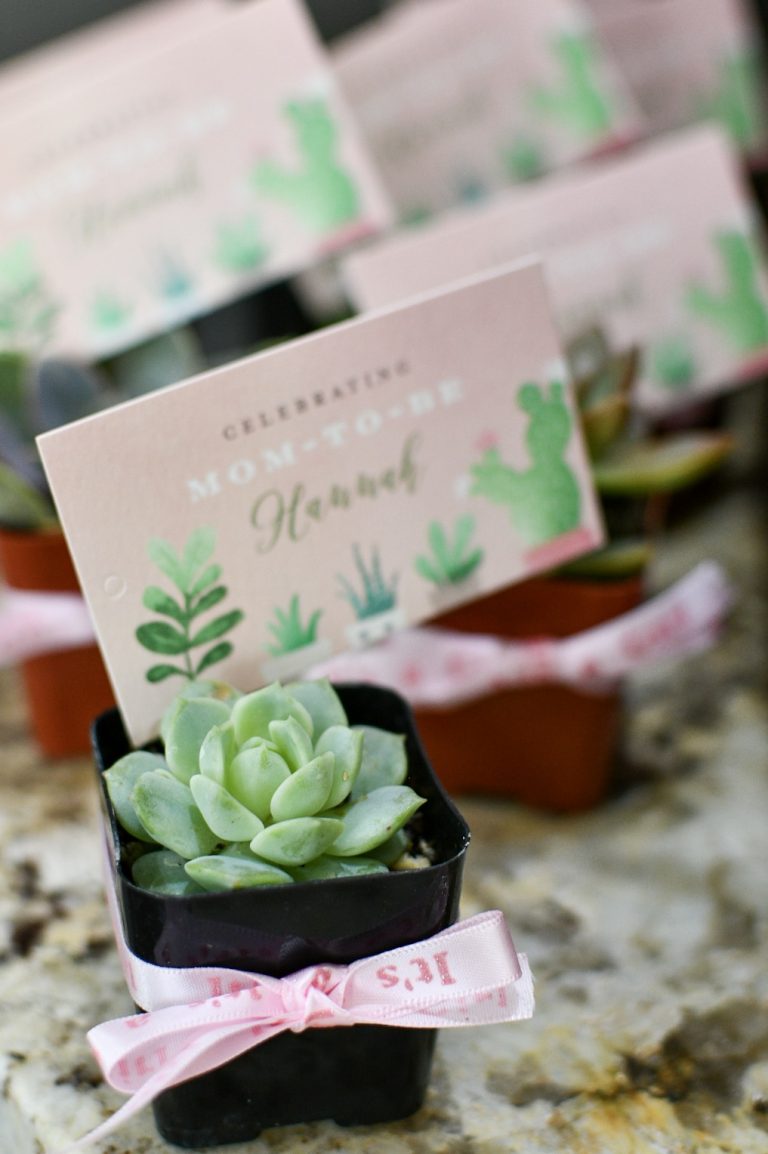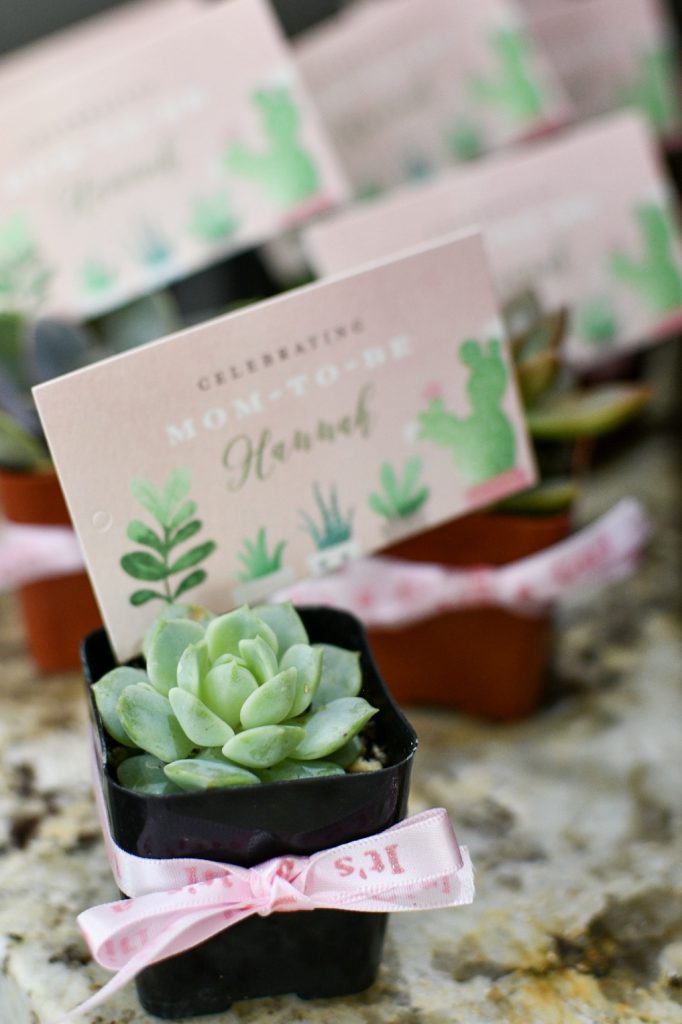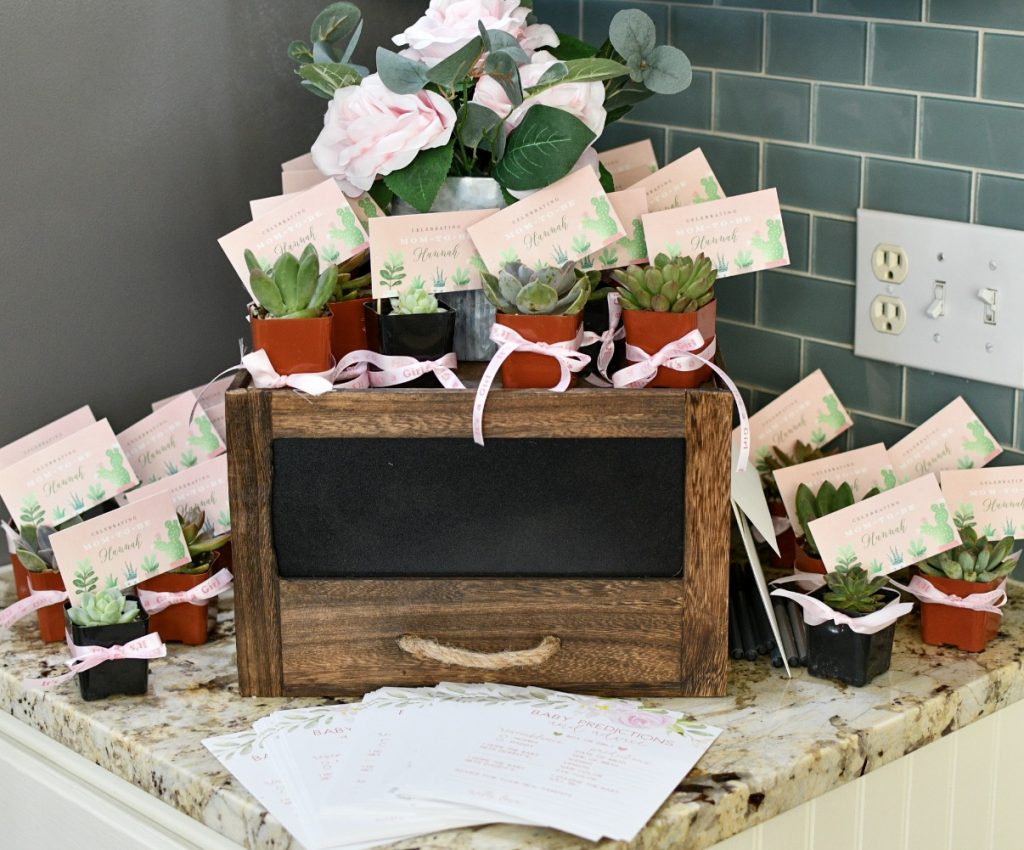 Enjoy the party! And eat CAKE!
Congrats! You put in all the effort and now you can enjoy the party! And what better way then to have some cake!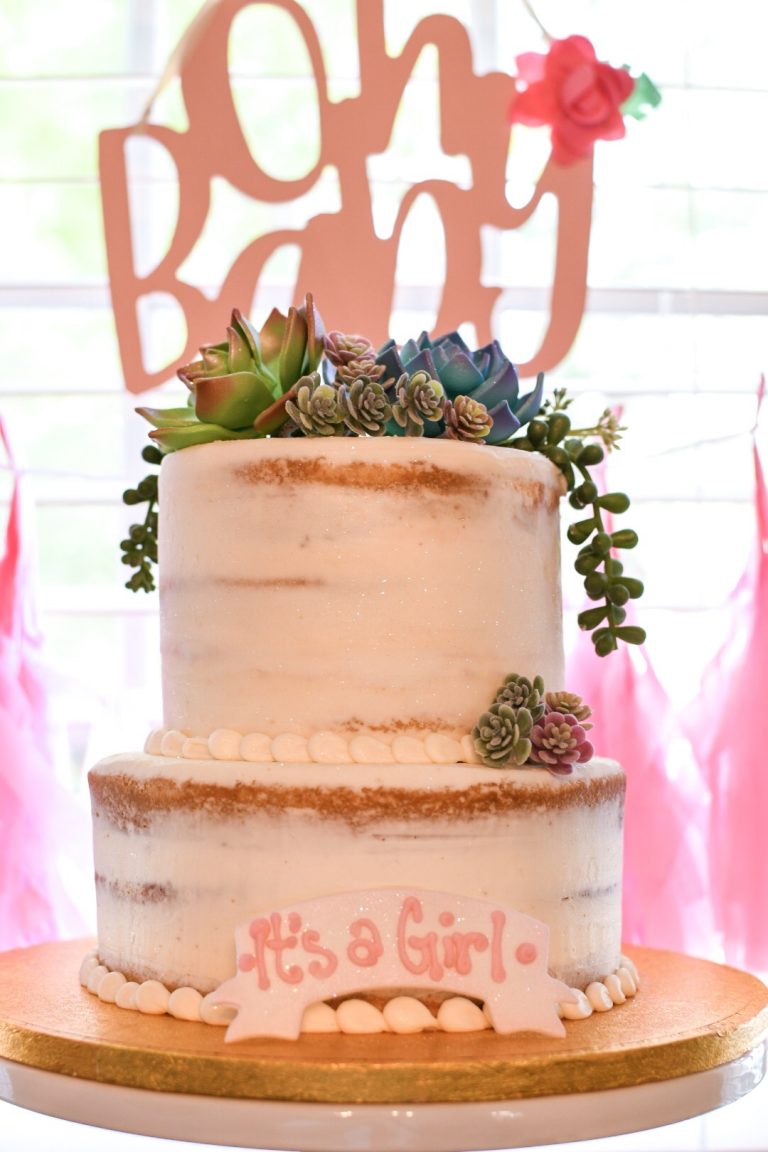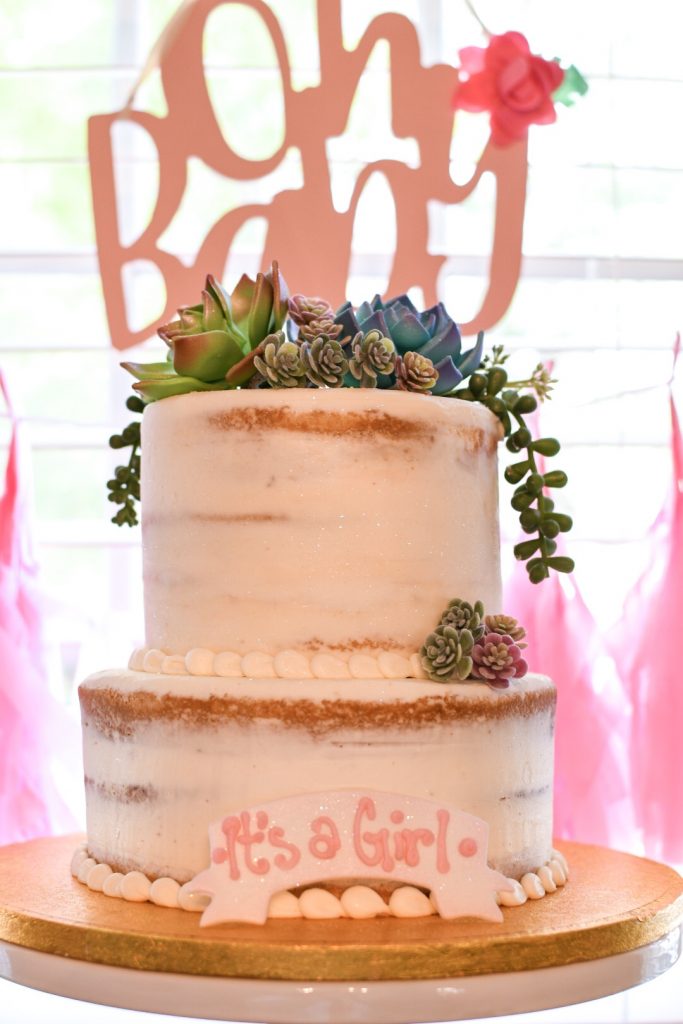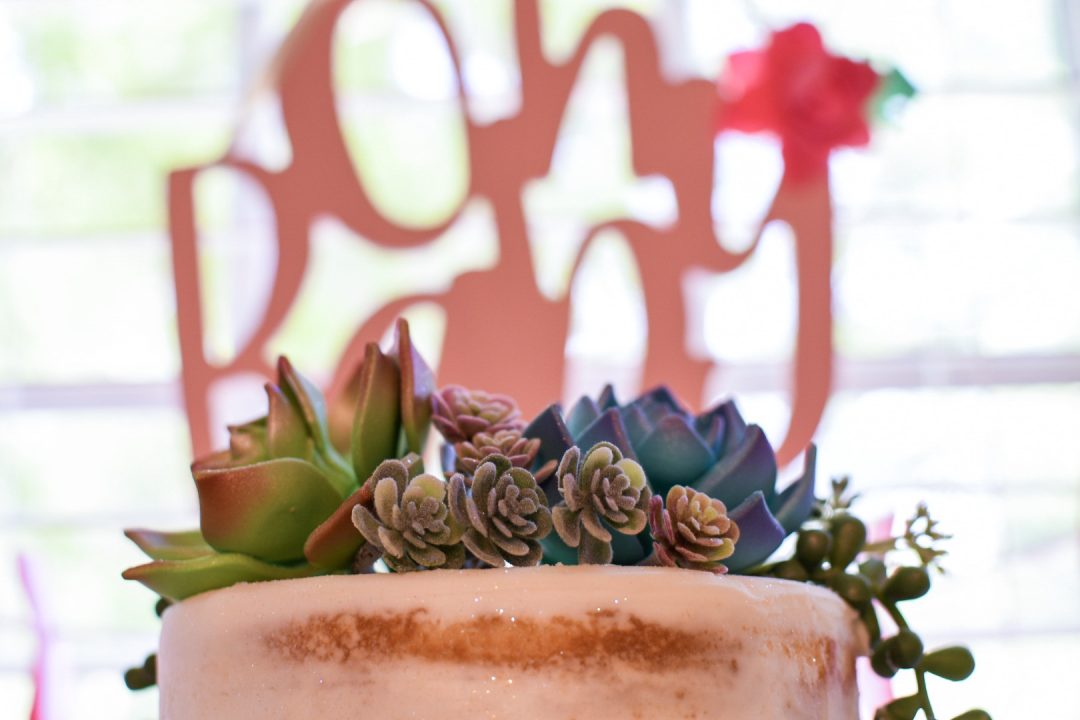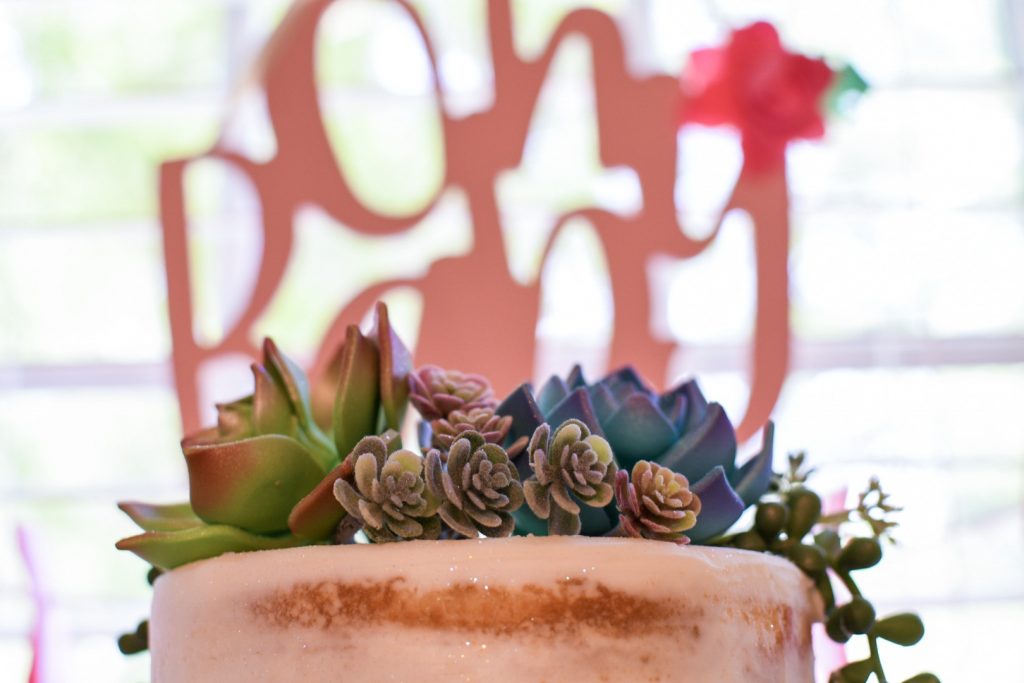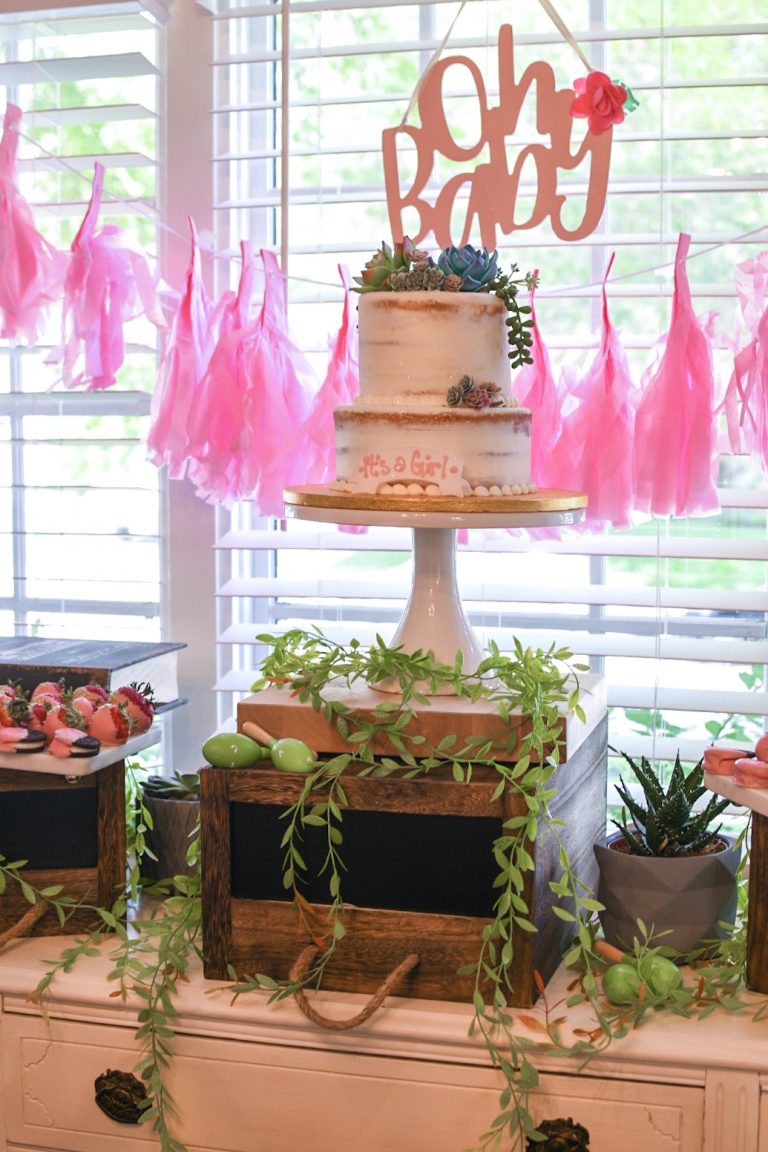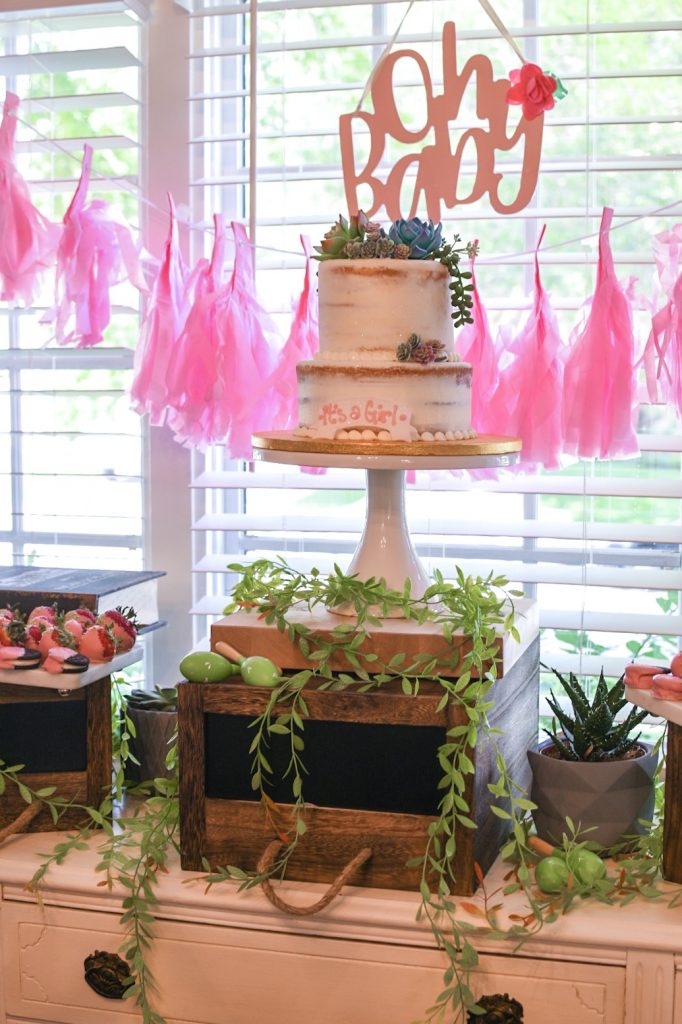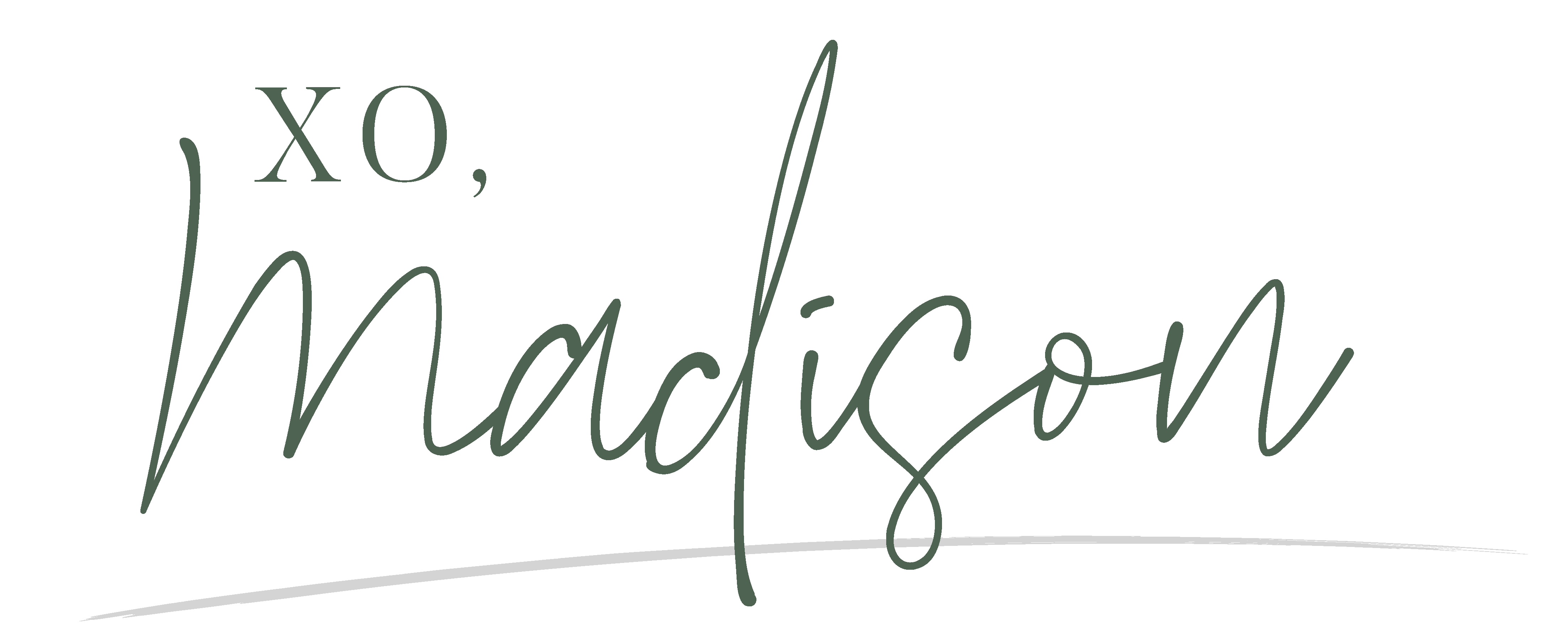 Shop this post!