Dating your spouse is so important. Manuel and I have been making it a point to go on a date at least once per week. It has immensely helped our relationship and made us grow closer together! This week we were able to go to Fleming's Prime Steakhouse & Wine Bar in Des Moines to try the August Chef's Table menu!
The Chef's Table menu changes with the season and it is different at each of the Fleming's locations. The Chef Partner works to create a menu that highlights the best features and local produce available at that location. I love that the Chef Partners are able to showcase their creativity and skill throughout these menus!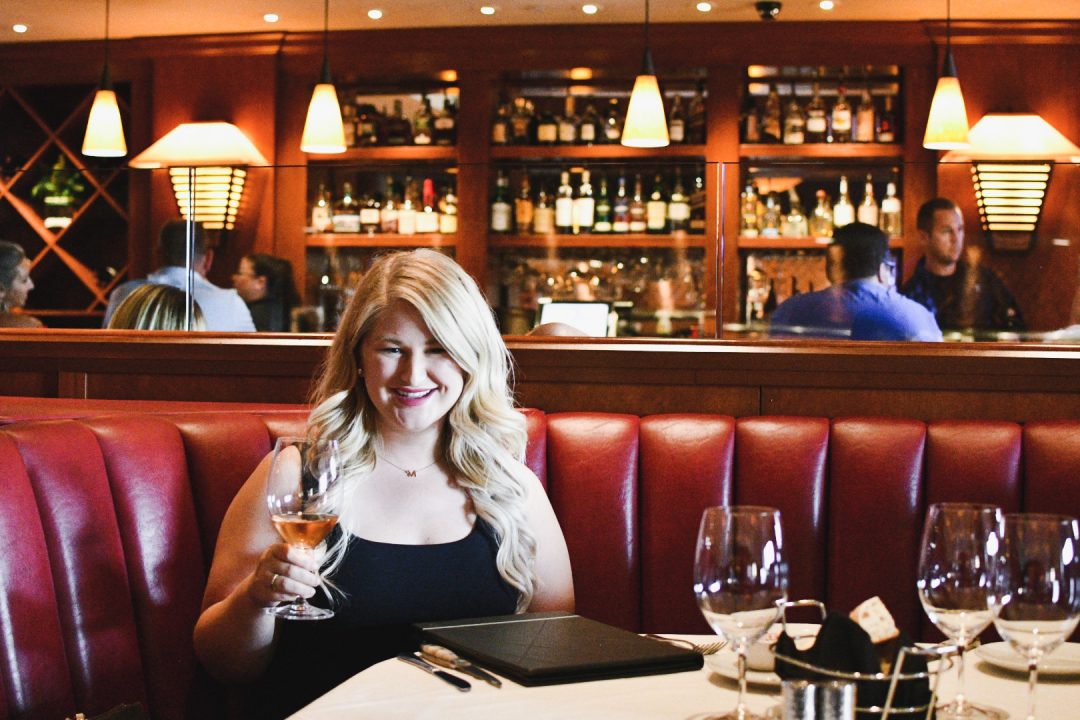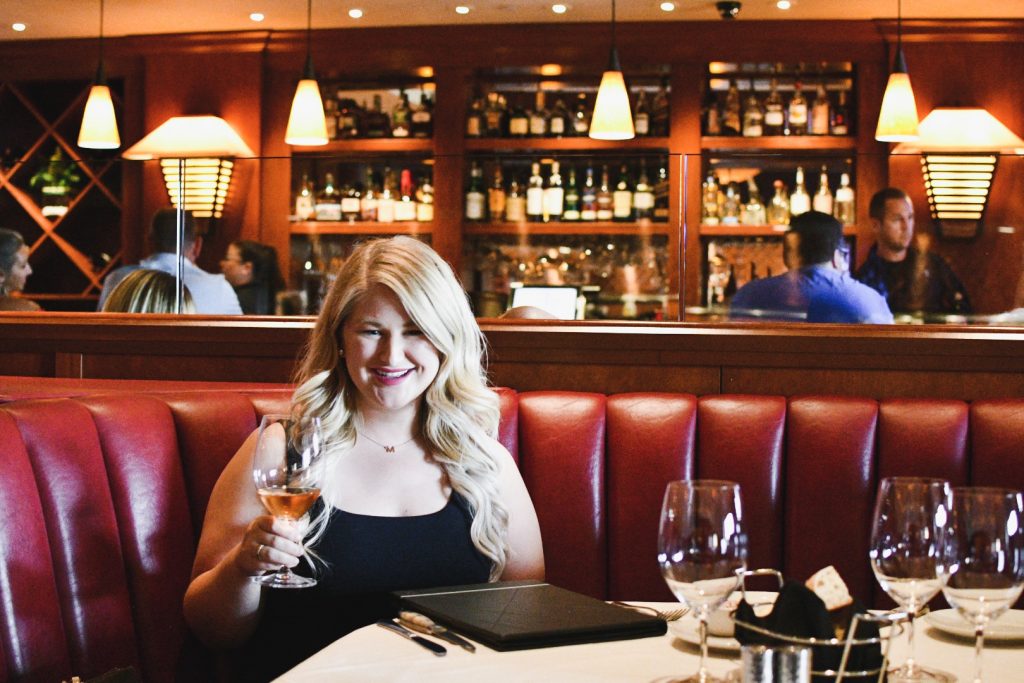 Drinks
Manuel's Selection – Old Fashioned
Madison's Selection – Uncorked Wine Experience "Sip Through Summer" with Duckhorn wines
When we first sat down, I noticed the Uncorked Wine Experience and knew I needed to try! I love trying different wine pairings and at only $28 for 6 wines, I was in! Throughout the meal the waitress poured wines that complimented the choices we made in food.
Each wine was unique and brought out the flavors in what I was eating. I loved getting to try so many unique wines and our waitress did an awesome job of explaining each one and pairing them perfectly! I highly recommend adding this to your meal!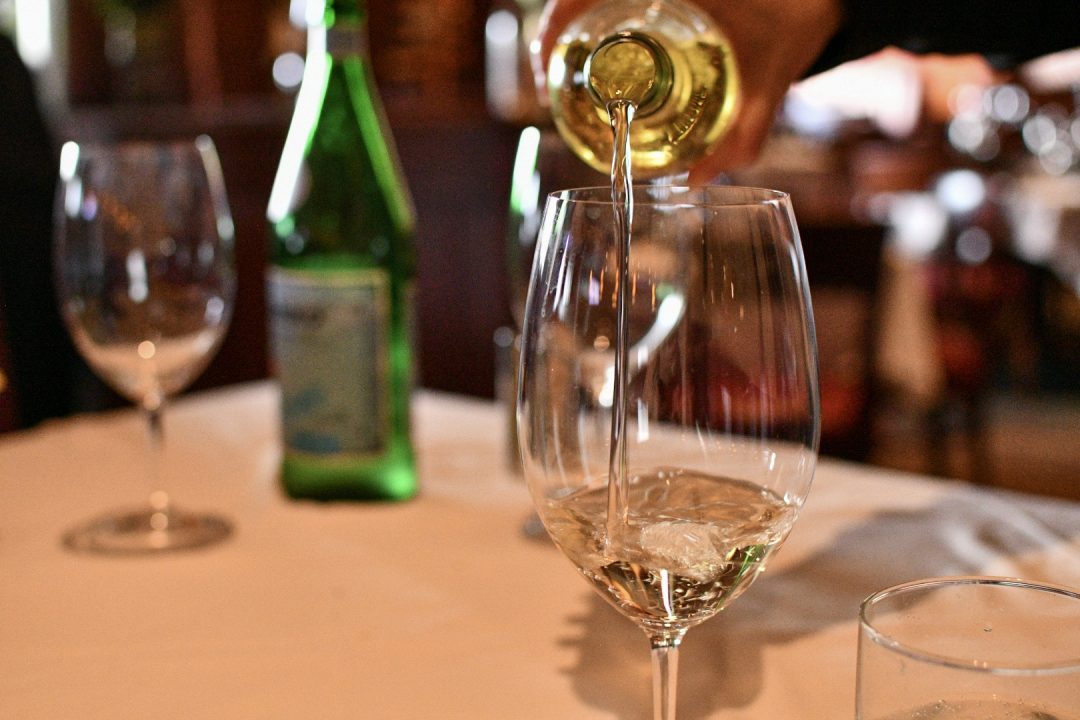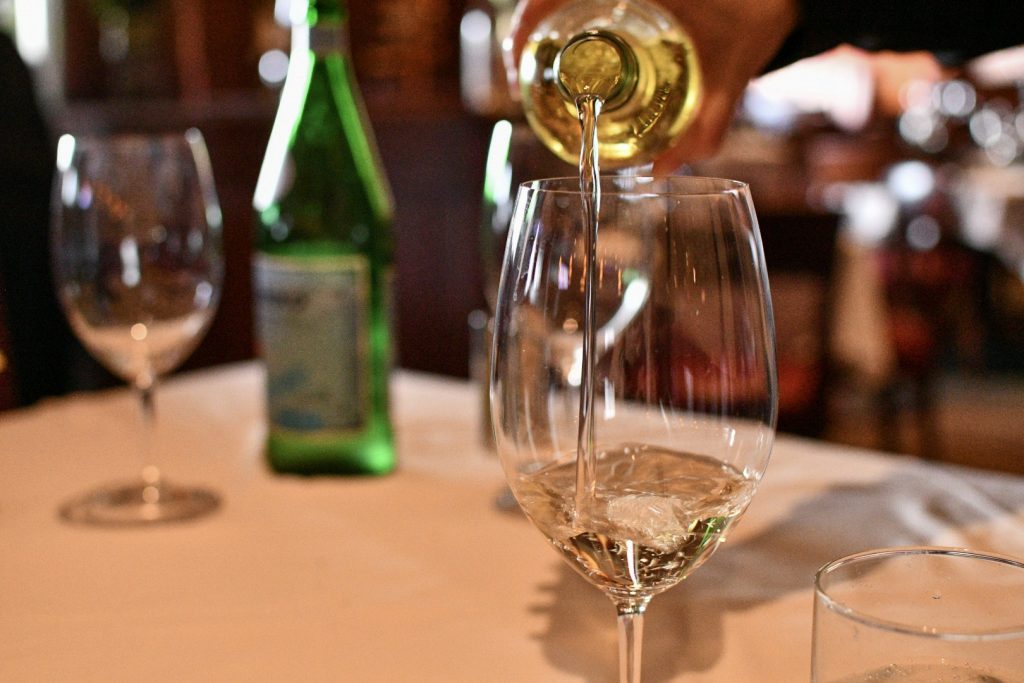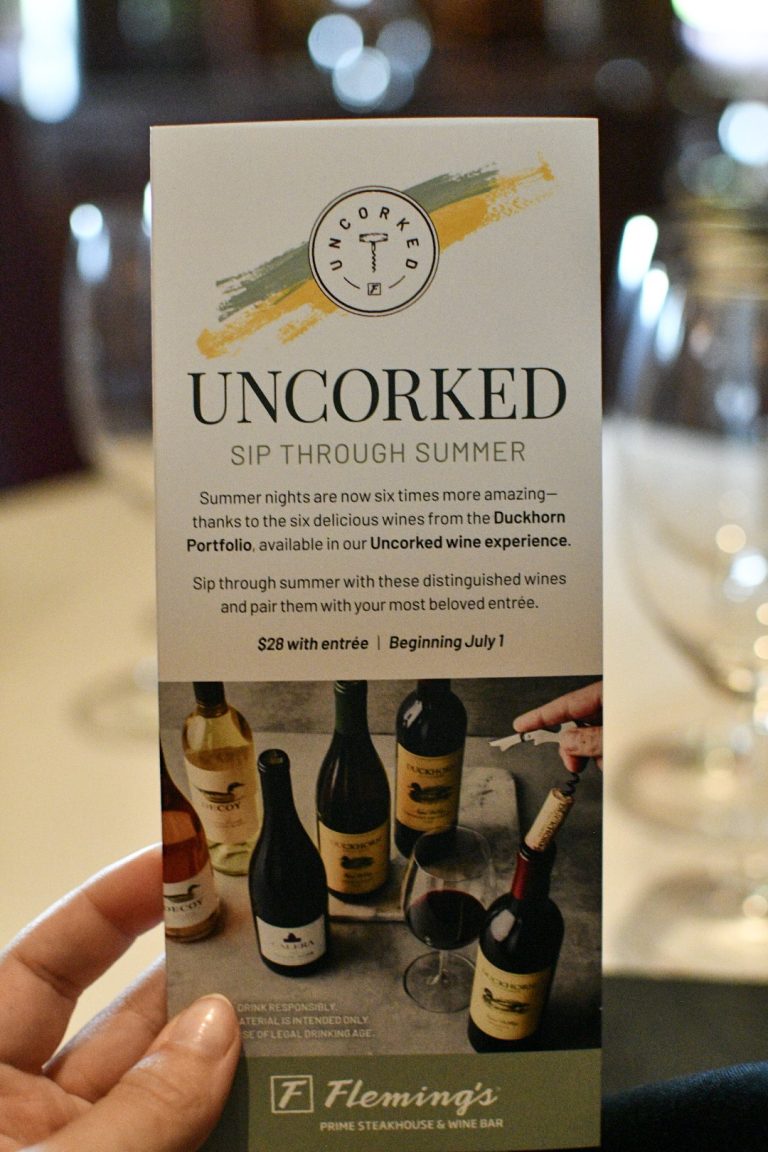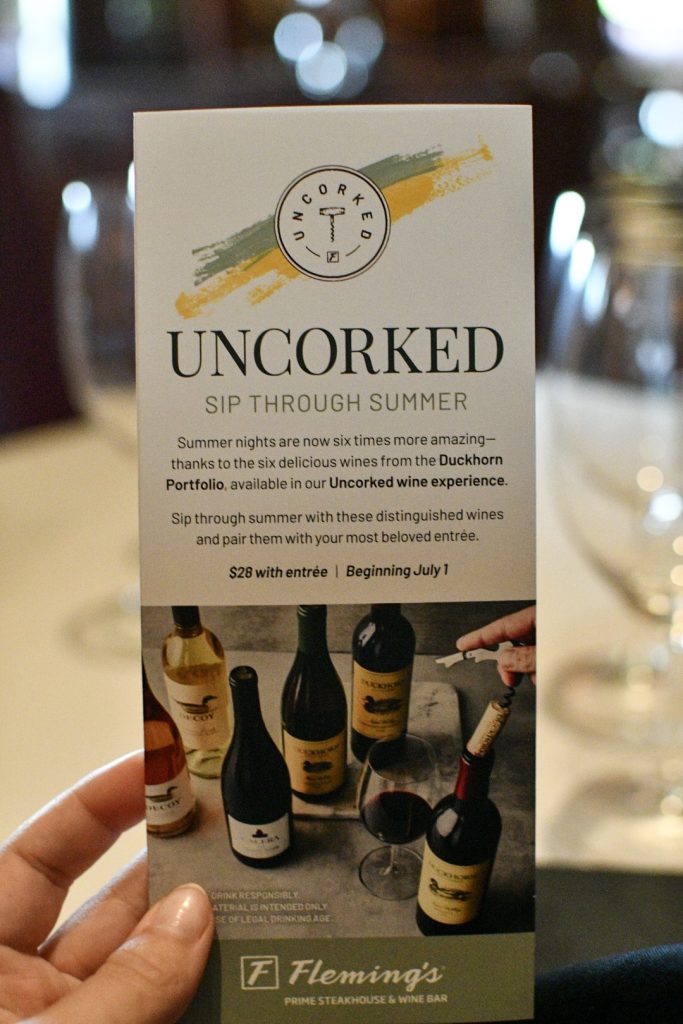 Appetizer
Shared Selection – Lobster Corn Dogs
These were amazing! They were whole lobster tails, battered and then covered with a lemon aioli. It was the perfect way to showcase the State Fair in an elegant and refined way! Plus, the amount of lobster that you get was an awesome deal for the price!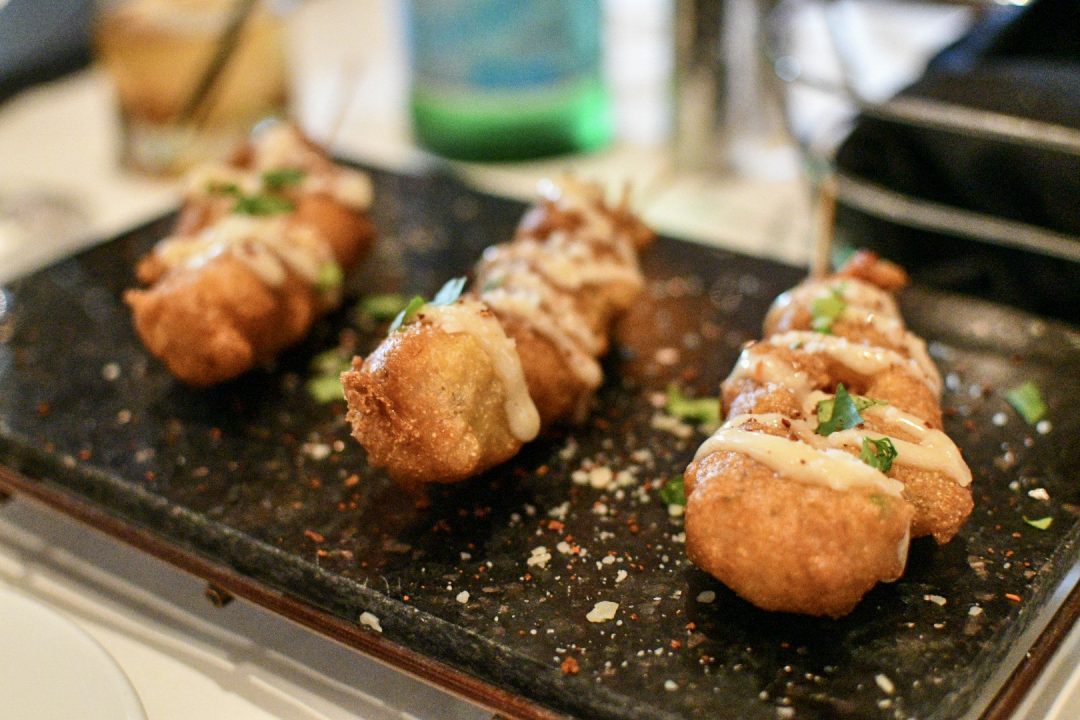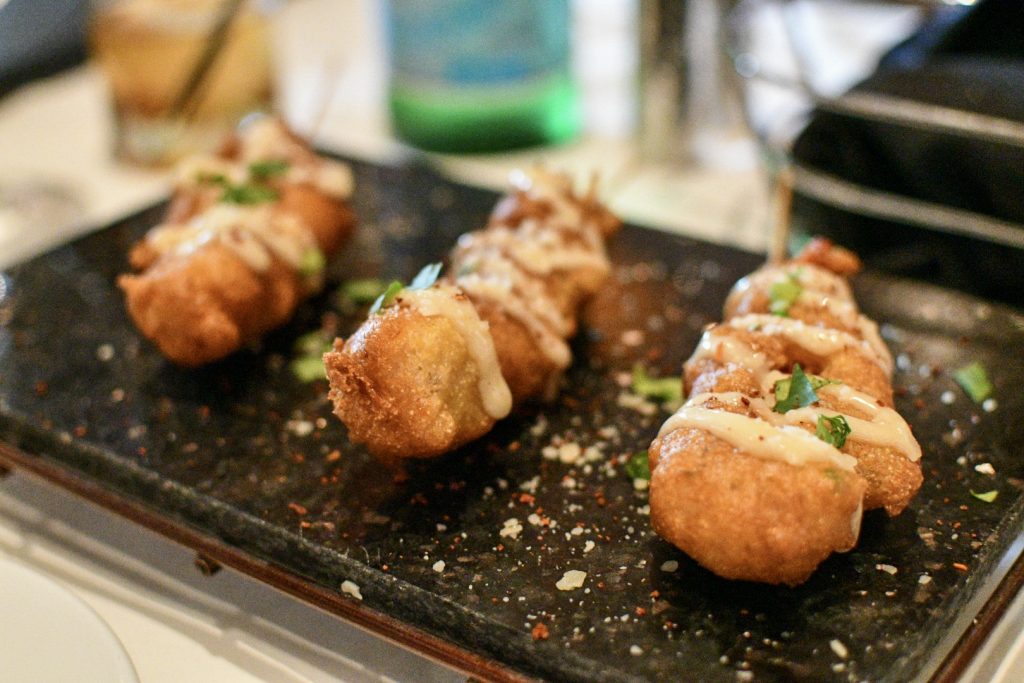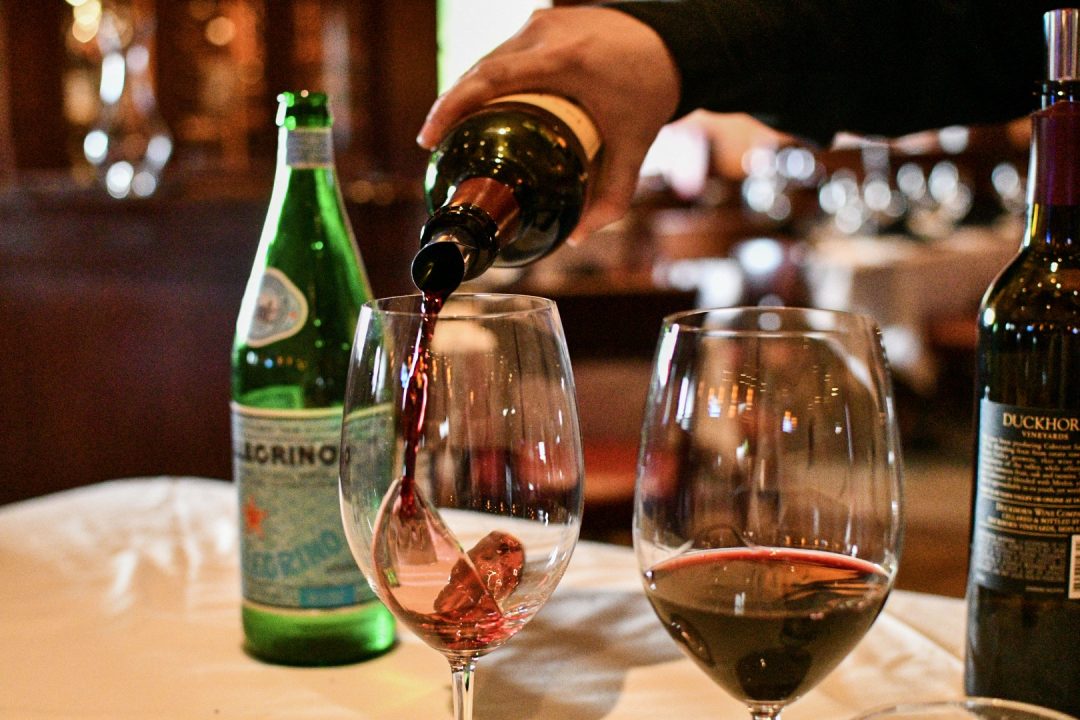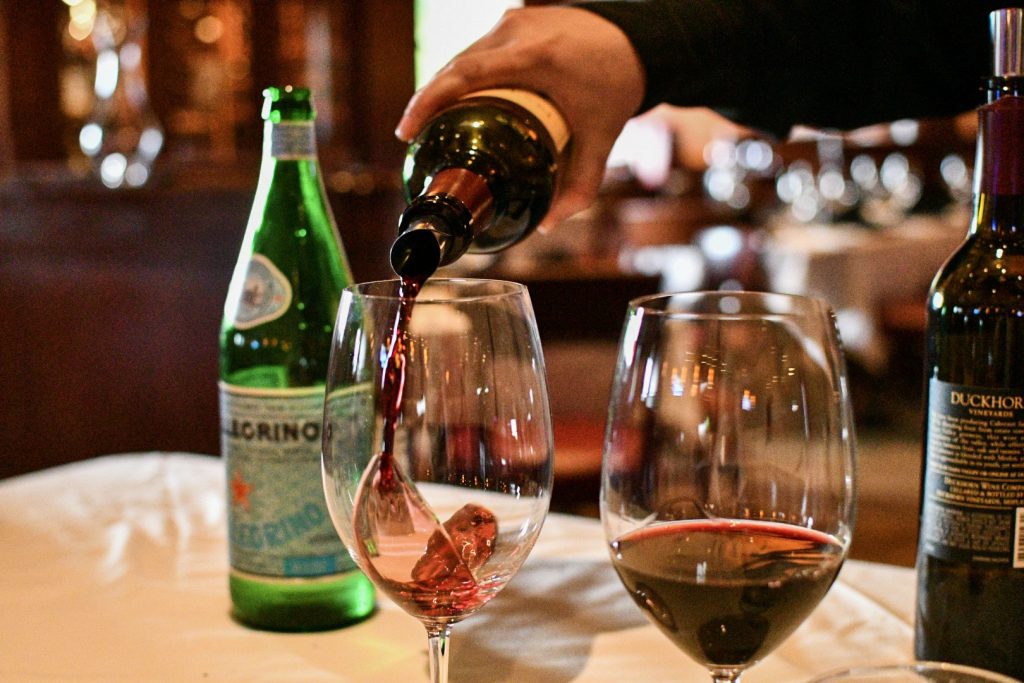 Entrees
Manuel's Selection – Grilled Pork Chops
Madison's Selection – Wagyu Sirloin
I love the presentation of every dish. I get so excited to see what it looks like before digging in. For my Wagyu sirloin, they shaved truffles over the top table-side. Seriously, how amazing is that?! Everything they add to the dishes are so well thought out and it makes it feel that much more special.
On mine, the meat was cooked to perfection and black truffle and morel mushroom were to die for!
Manuel's was so good as well. He loved the Boursin cheese ravioli paired with the pork chop!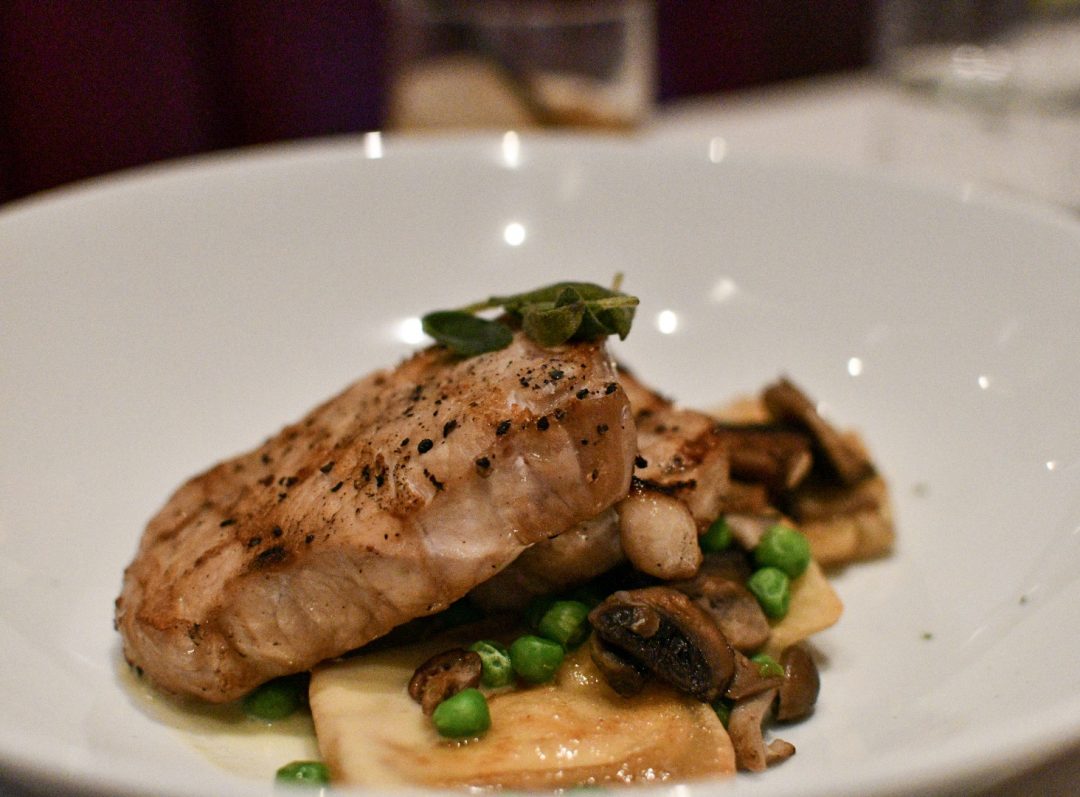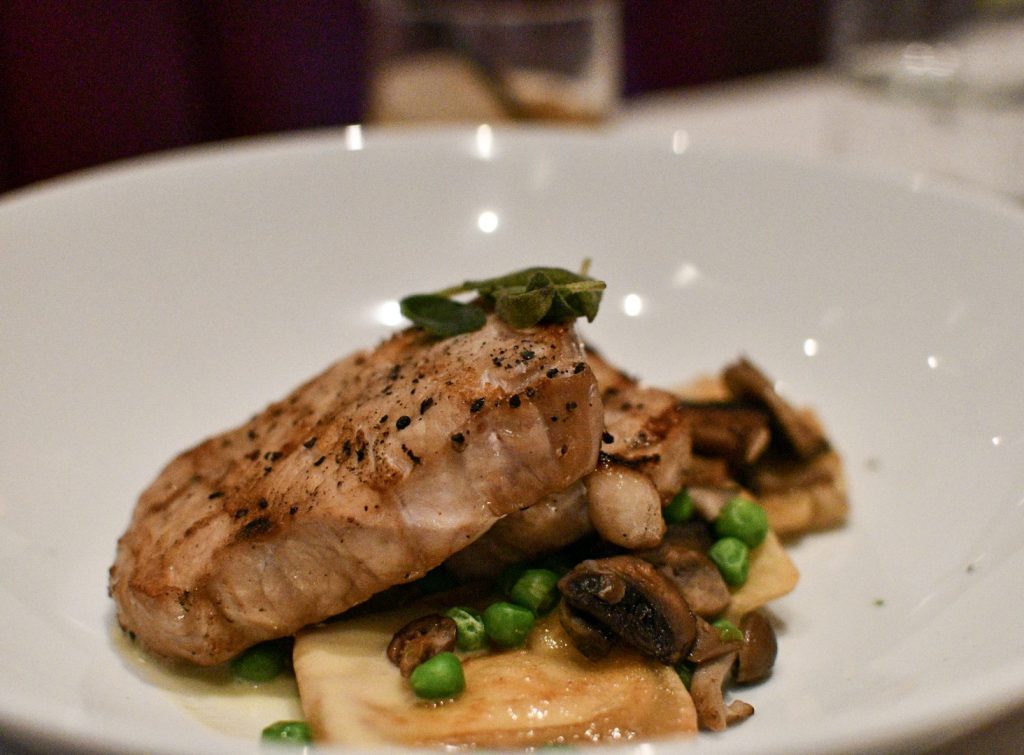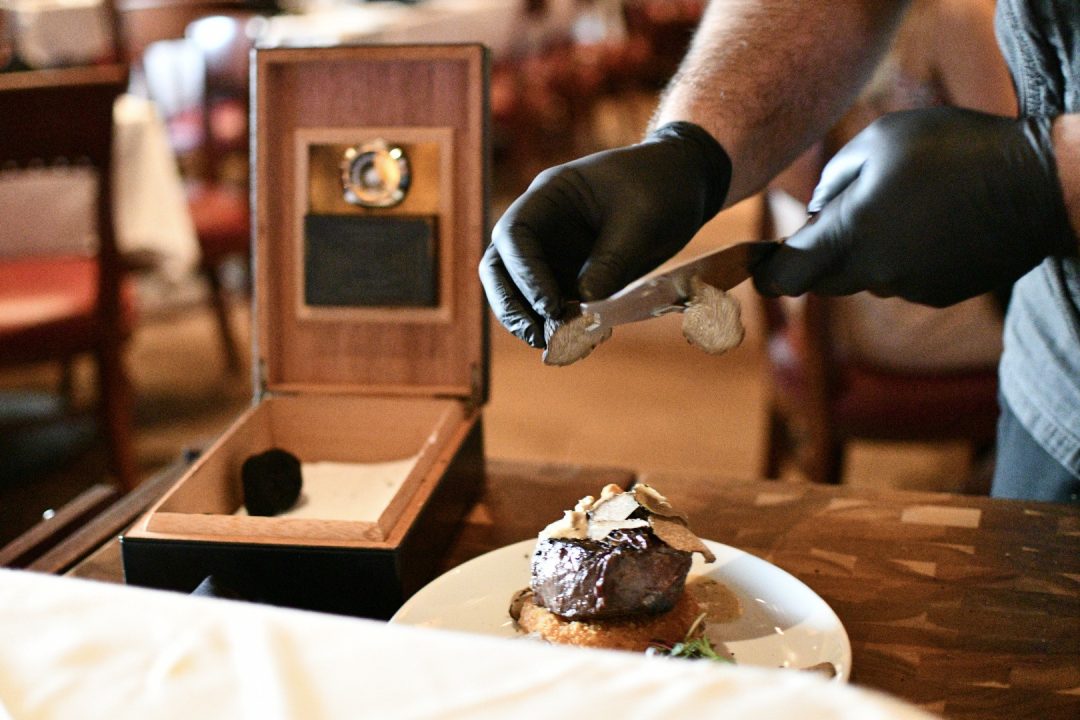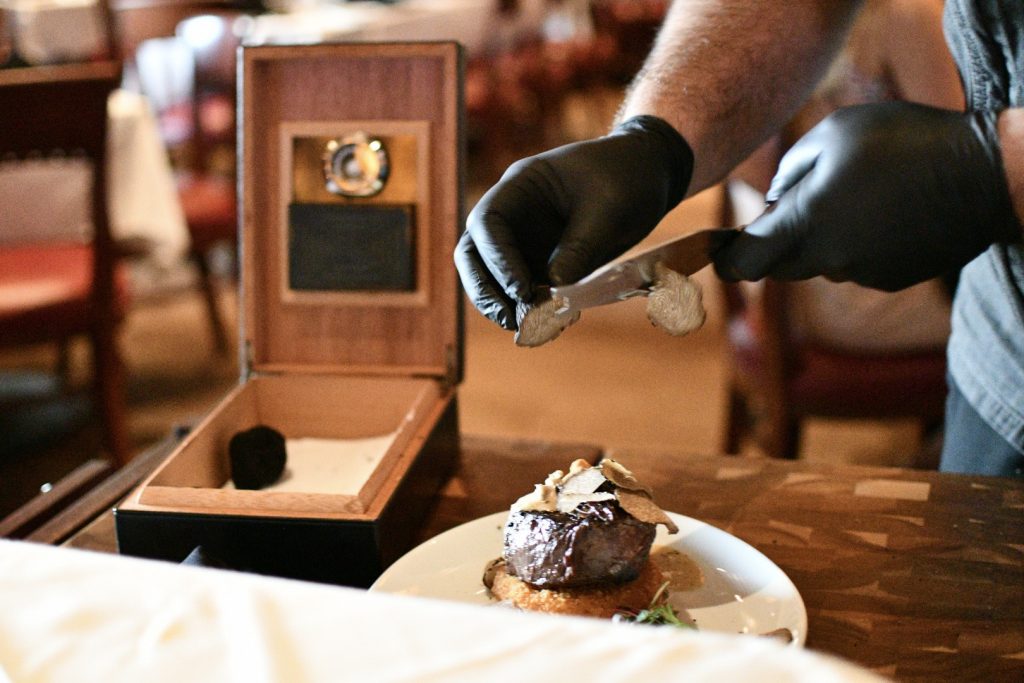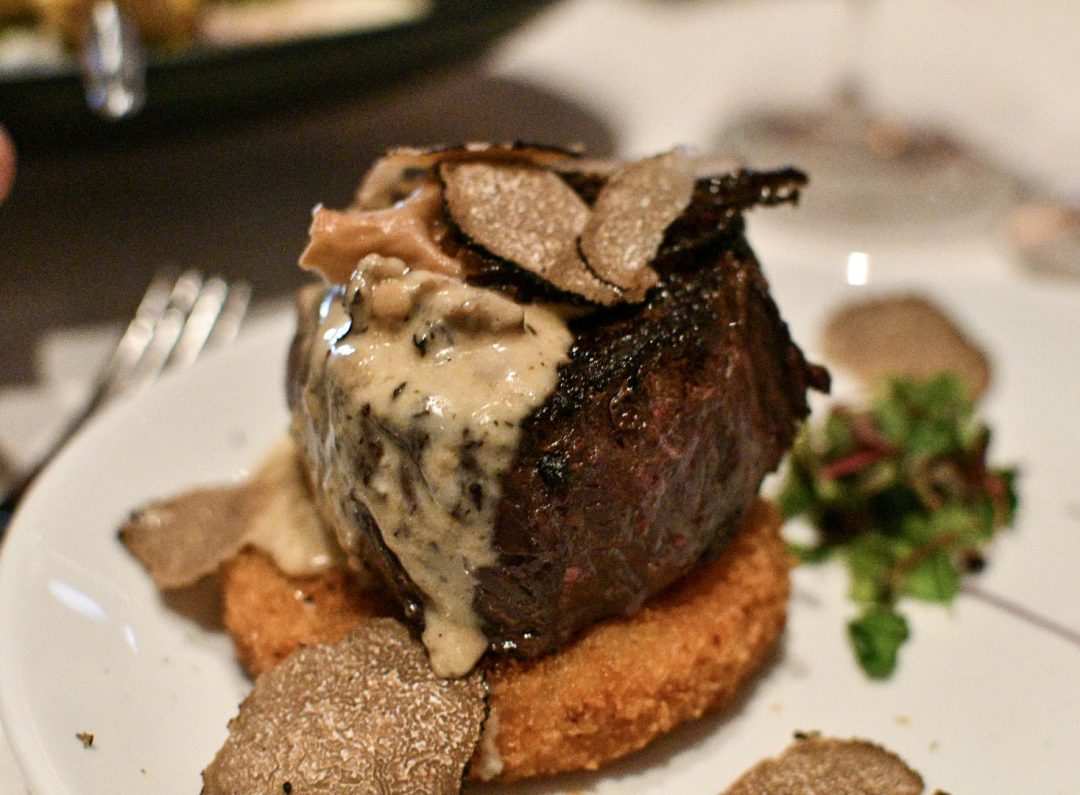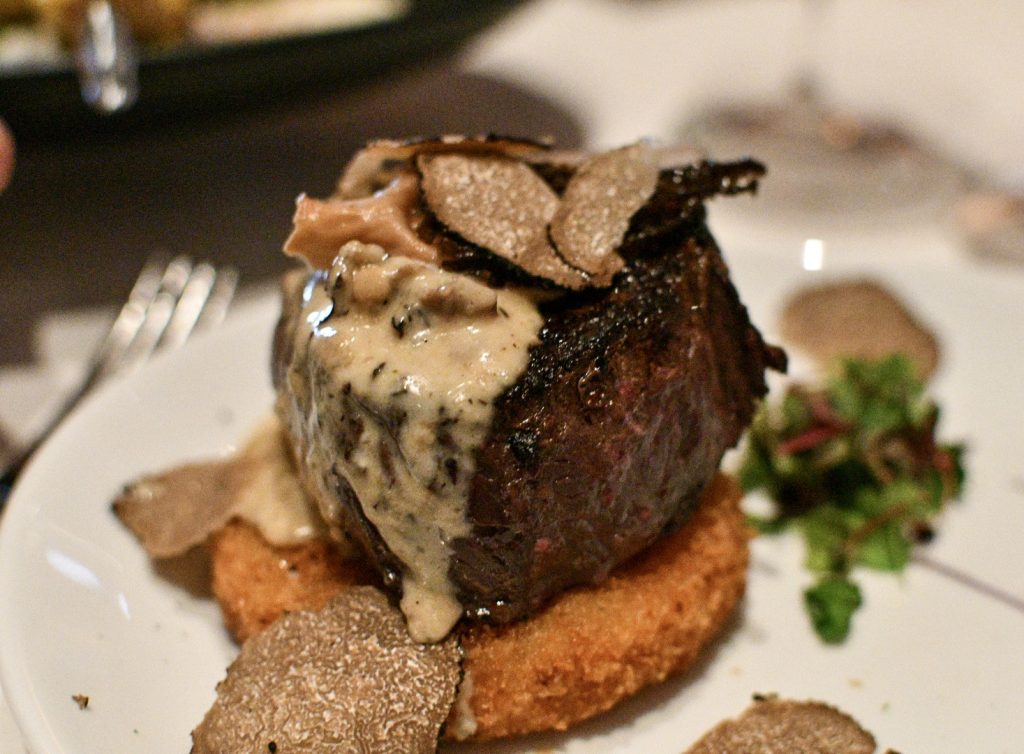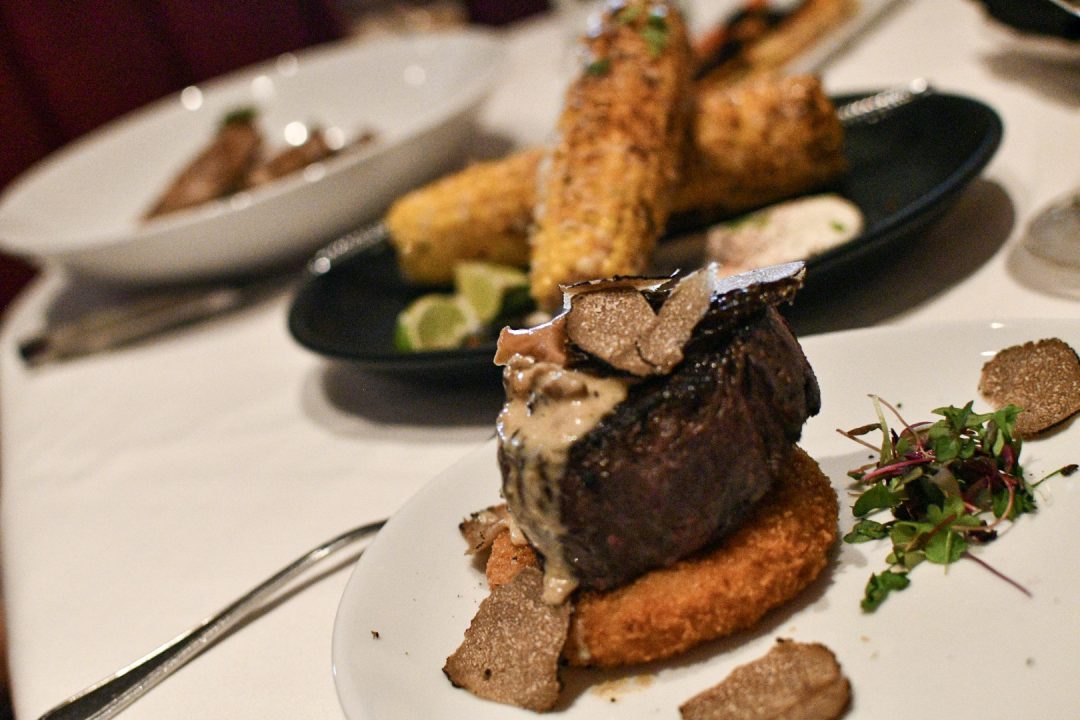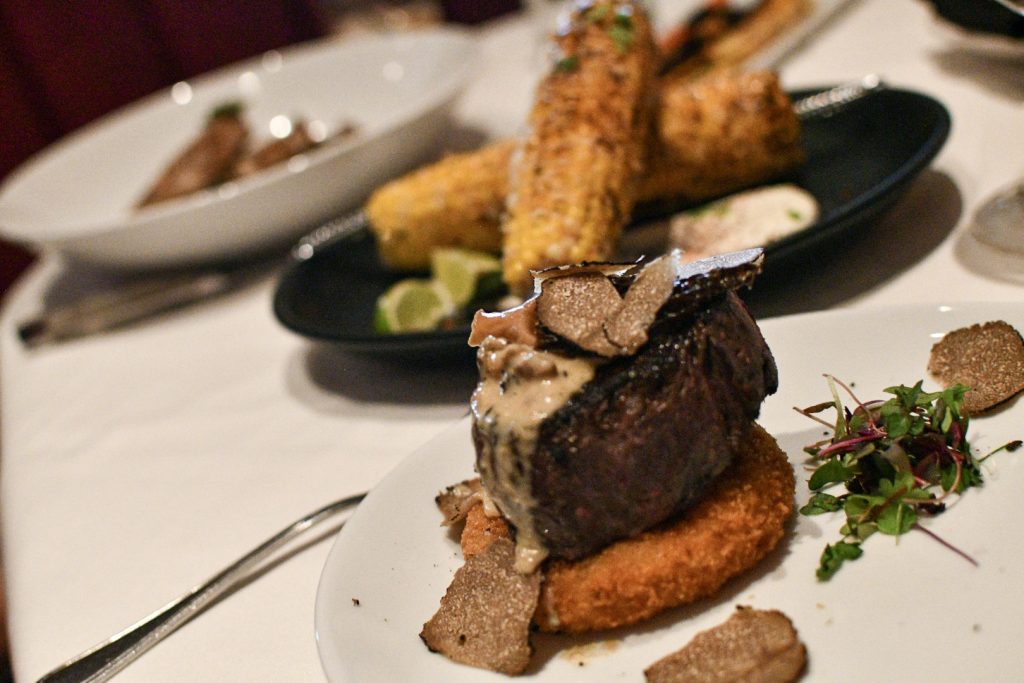 Sides
Manuel's Selection – Grilled Sweet Corn
Madison's Selection – Roasted Rainbow Carrots
When we were told that they had local Grilled Iowa sweet corn, we new we had to have it! I didn't know that corn on the cob could taste this good! It was sprinkled with parmesan and grilled to perfection!
The carrots were slightly sweet and oh so good! I will definitely be getting these again!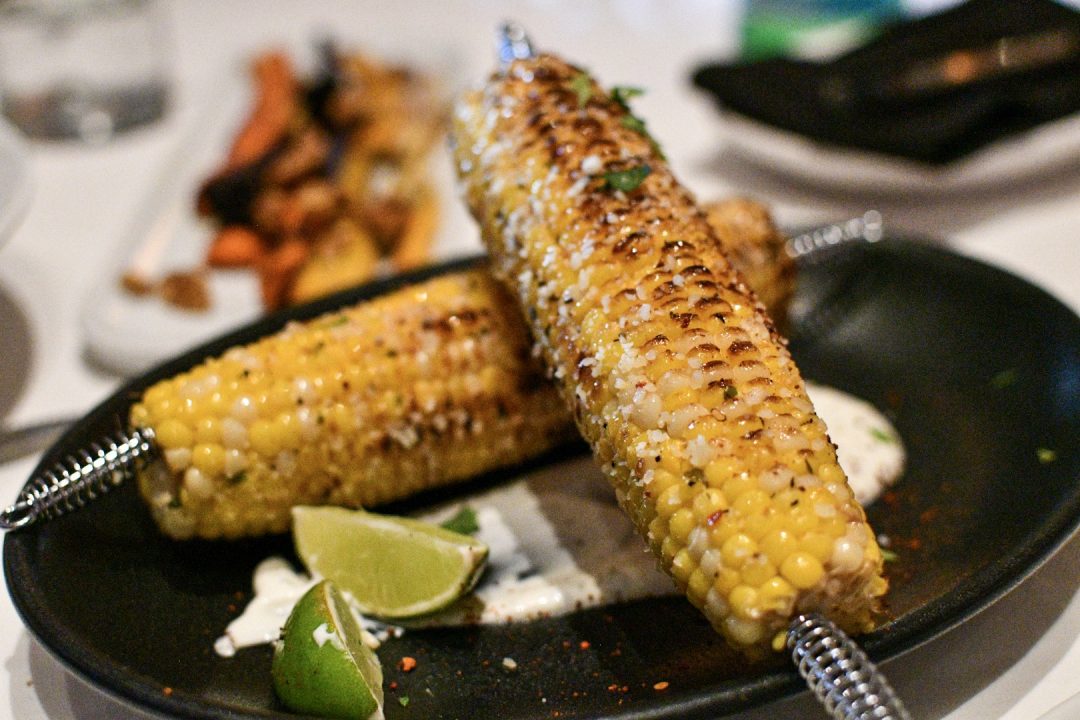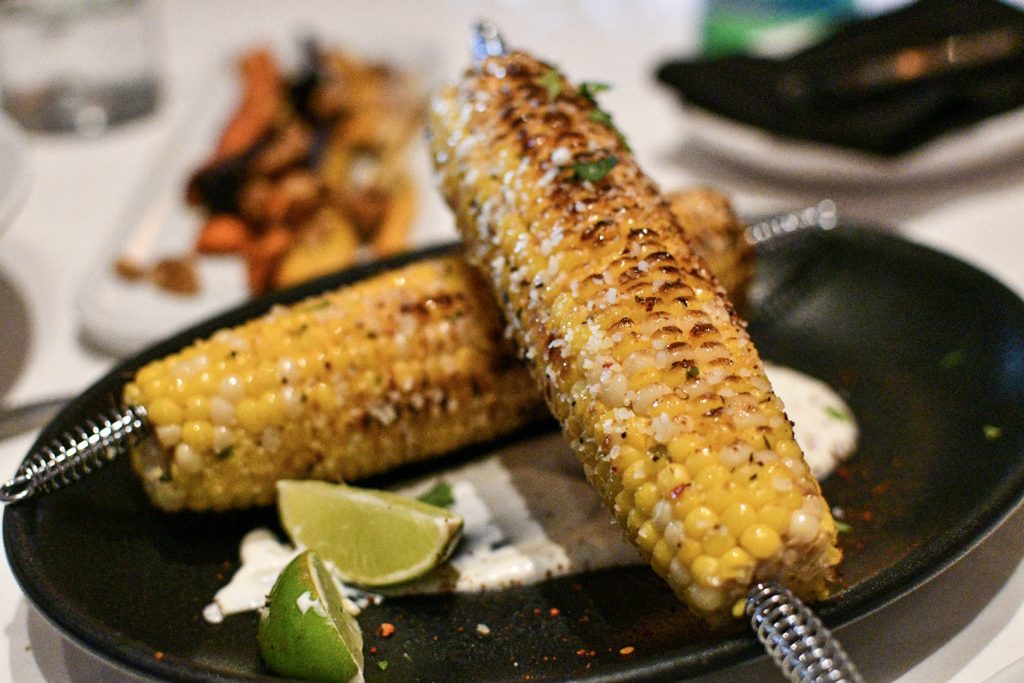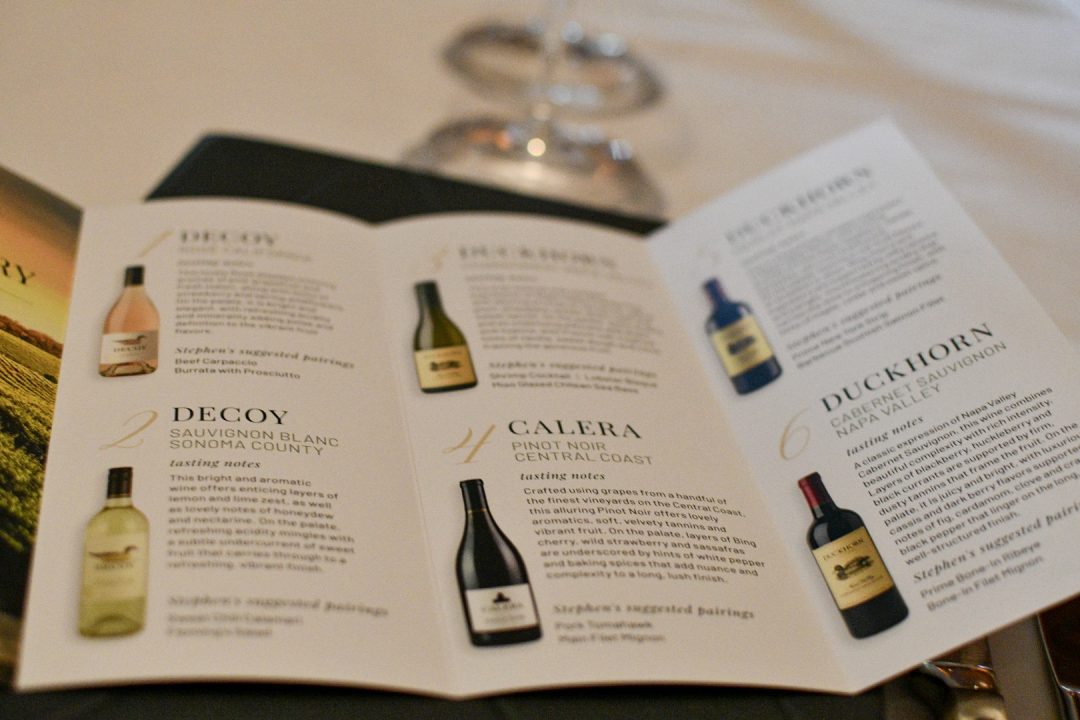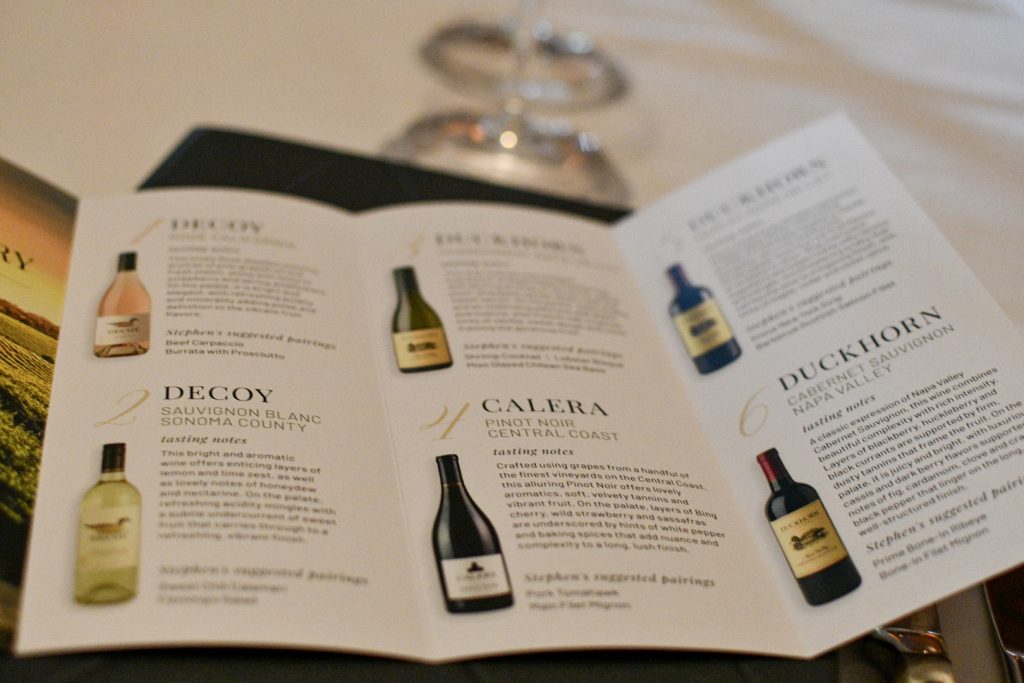 Dessert
Shared Selection – Peppermint Funnel Cake
The final tribute to the Iowa State Fair of course had to include a funnel cake! The funnel cake was topped with peppermint fried ice cream that melted in your mouth. I love having peppermint in desserts – it is the perfect way to round off an amazing meal, while still feeling refreshed and light!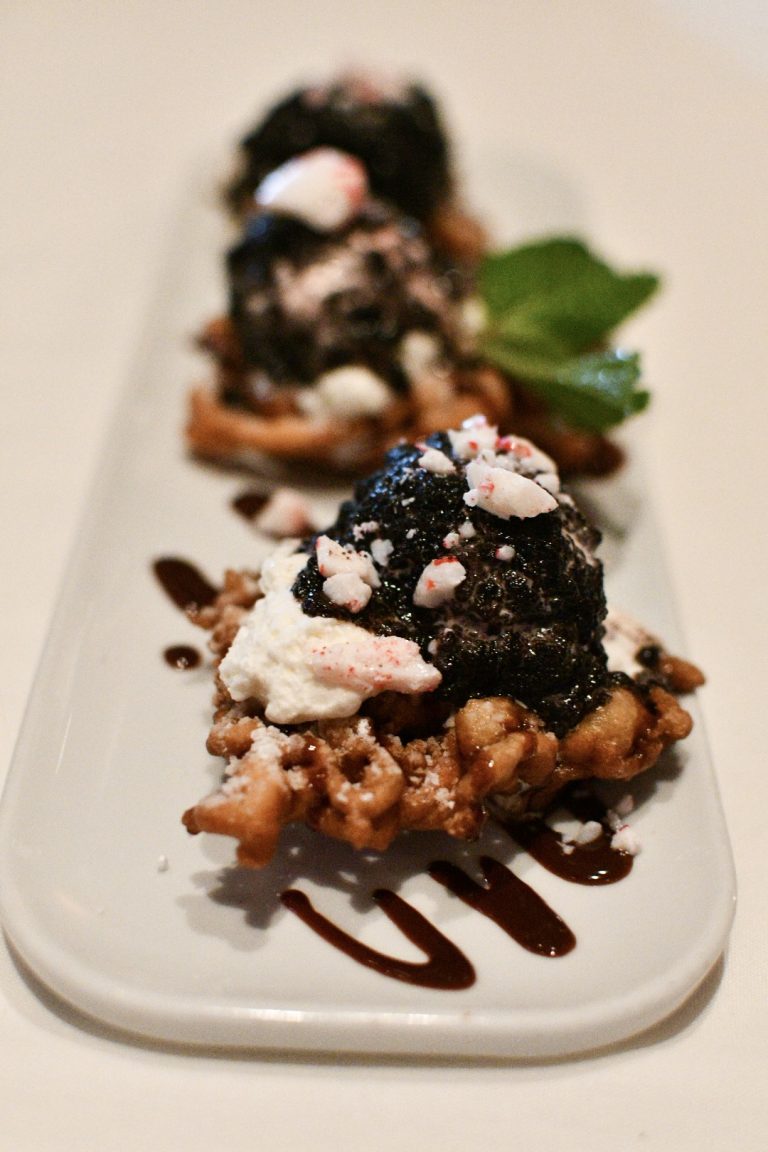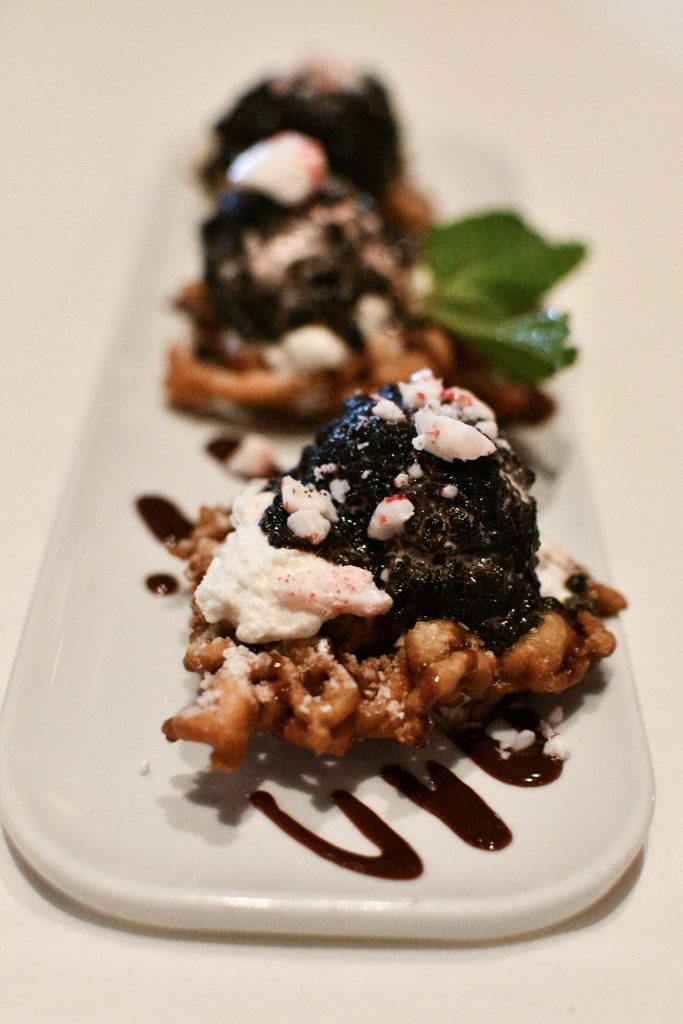 Overall Impressions
I swear this place keeps getting better and better. Chef Matt and his team really know how to highlight flavors like no one else!
So, needless to say, if you haven't checked out Fleming's Prime Steakhouse & Wine Bar in Des Moines make sure that you get there to try Chef Matt's Table and all of their other amazing dishes. Make sure to visit https://www.flemingssteakhouse.com/locations/ia/west-des-moines to check out the newest dishes exclusively available on their Chef Table menu. You can find them here: 150 South Jordan Creek Parkway, West Des Moines, IA 50266