Coffee is a huge part of my day. I have a cup every morning to get my day rolling, then I typically have at least one more in the afternoon for a pick-me-up.
In addition to a caffeine boost, it has become a ritual that every weekend afternoon Manuel and I sit down together and enjoy a cup while discussing our week.
When Cameron's Coffee first reached out, I immediately drove to my local Hy-Vee grocery store and bought a few different flavors that they offer. I had seen them in multiple stores before, but I hadn't given them a try yet.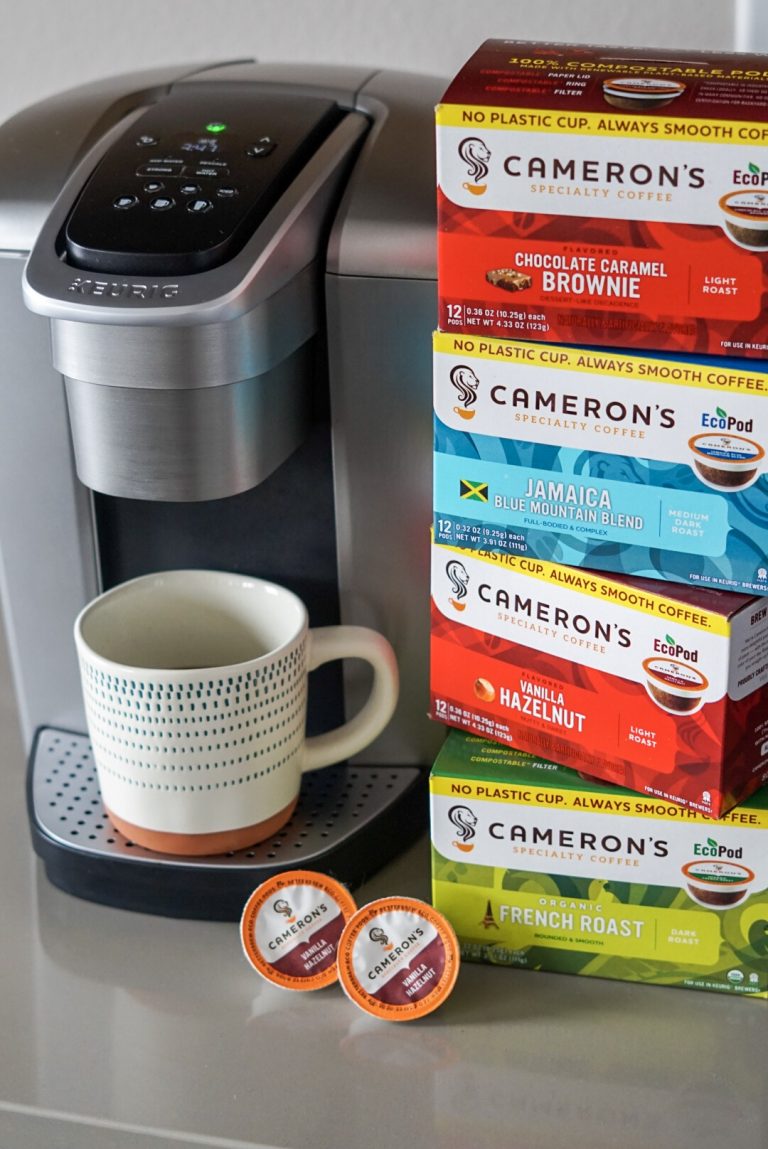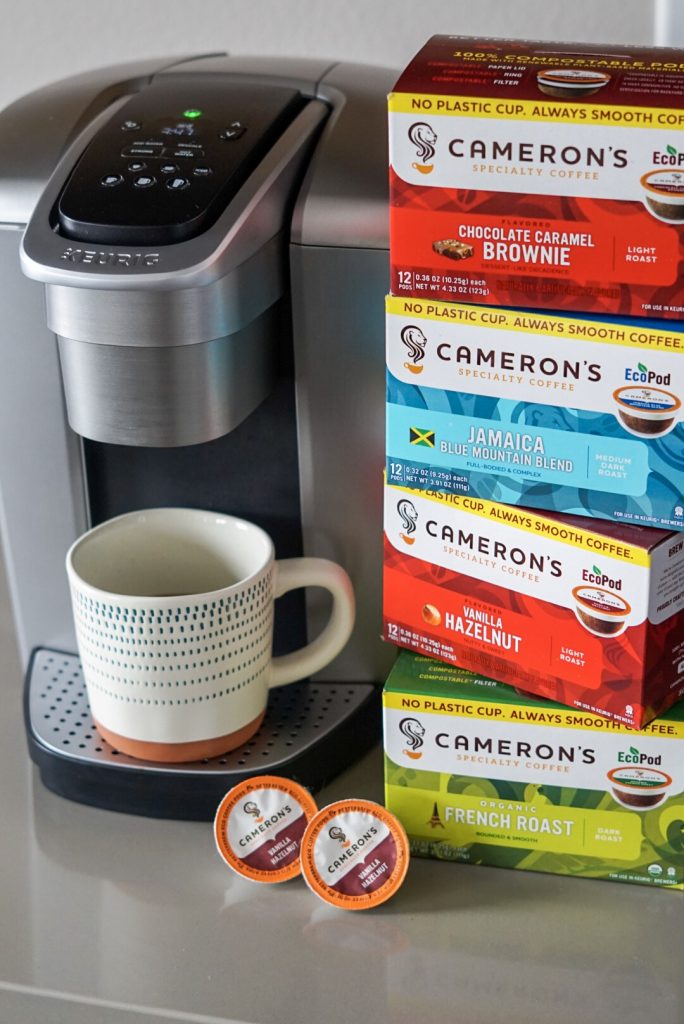 After tasting them with Manuel, we were hooked! Normally we both have to add a bunch of milk to coffee because we hate the bitter taste. However, with Cameron's Coffee, there is no bitter taste! Crazy right?! They really live up to their tagline of Always Smooth, Never Bitter.
In addition to the great taste, I love that they are a Midwest run company that focuses on quality.
Their beans are 100% Arabica beans, which are chosen from the top 10% of beans in the world. They also invest in farming communities around the globe to source their coffee. By doing this, it allows them to support these communities and bring you the best cup of coffee ever!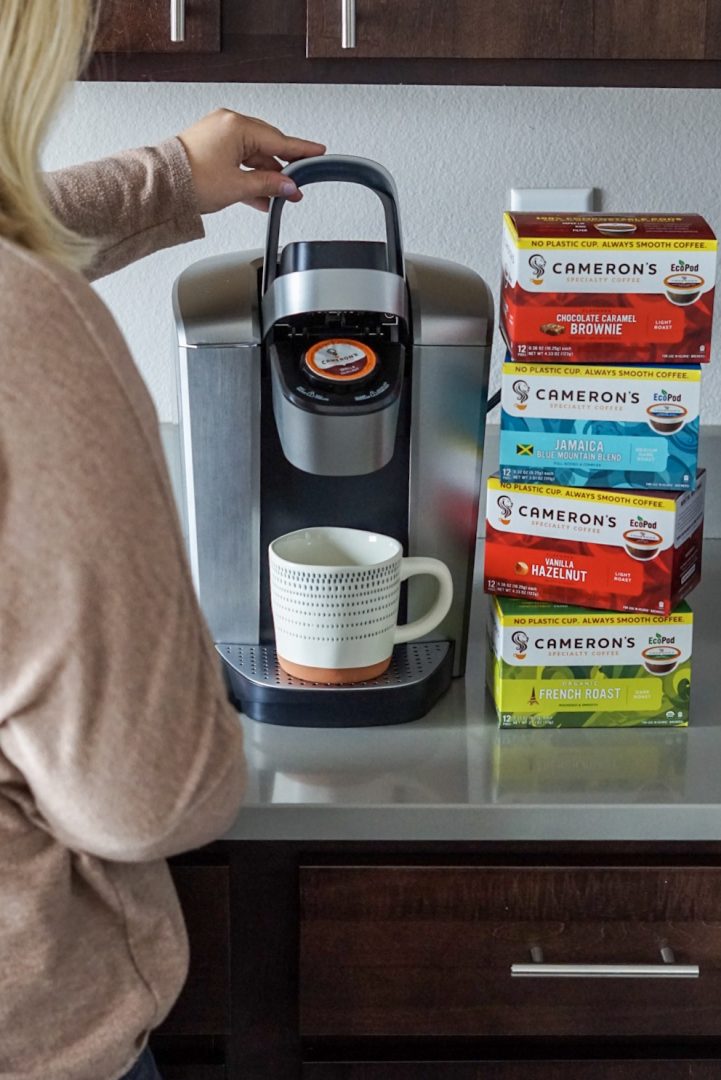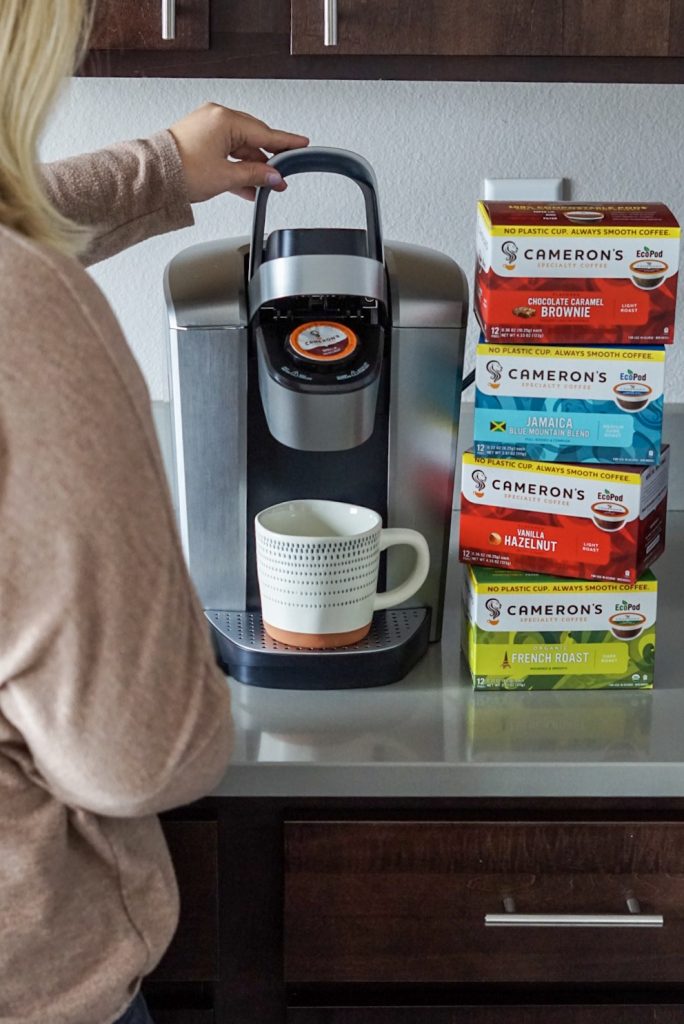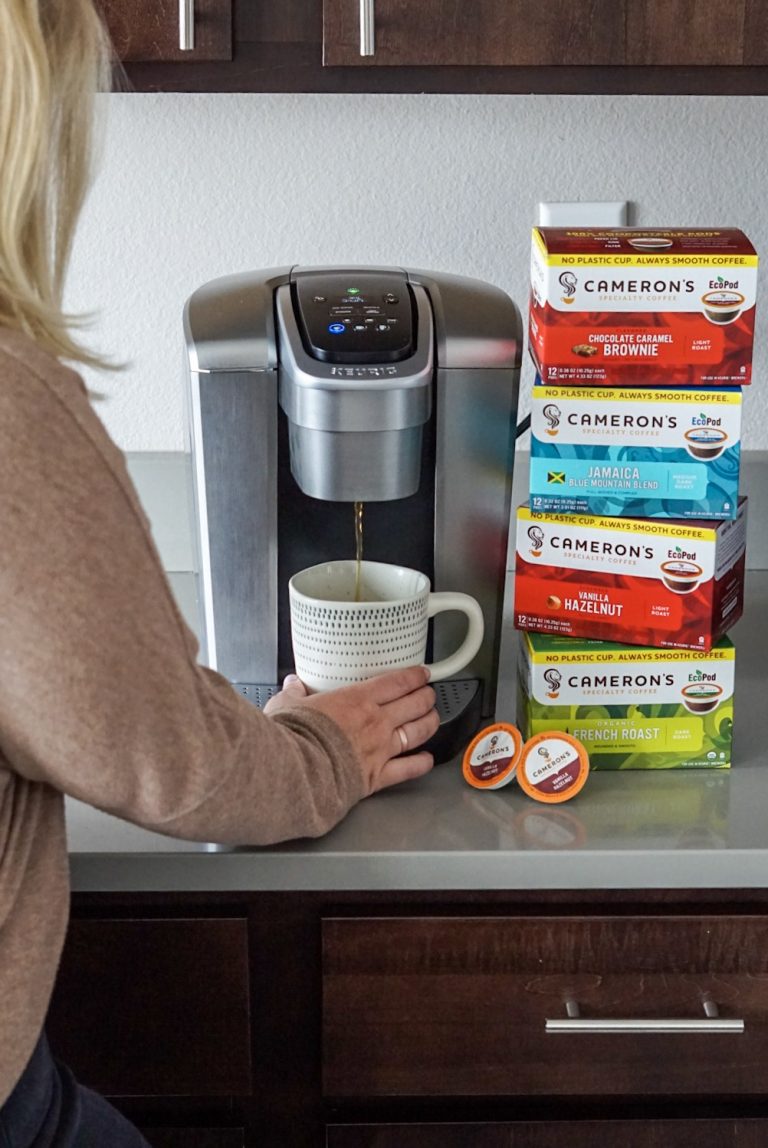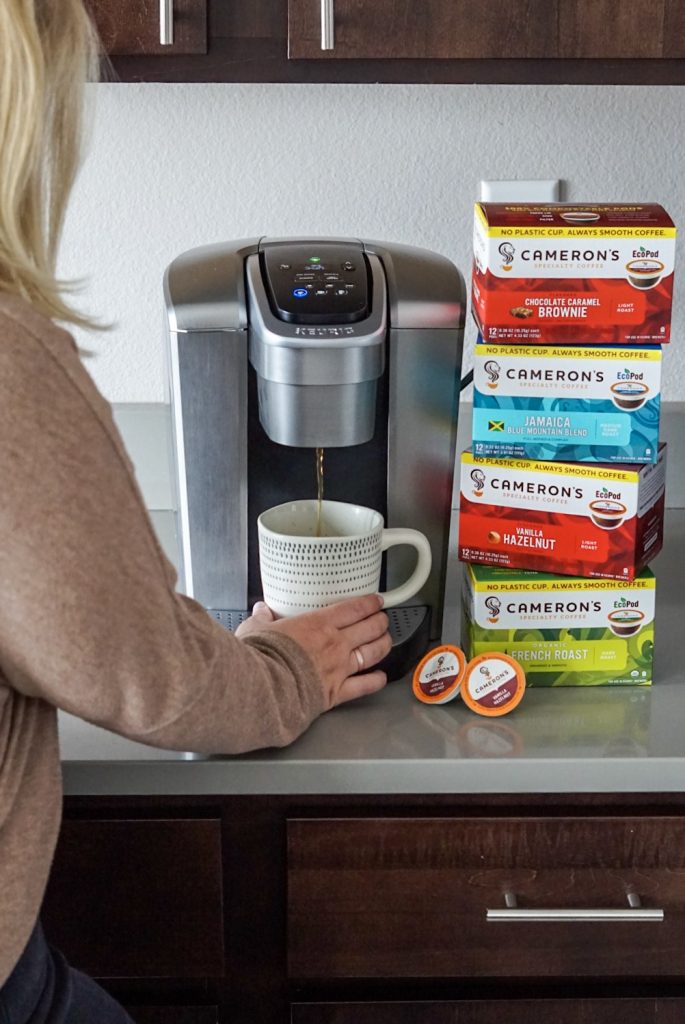 And if I haven't convinced you to try them yet, all of their K-cups are "EcoPods".
Cameron's EcoPods use 100% specialty grade coffee brewed through a real coffee filter, not a plastic cup, to deliver a taste experience like no other (right from home!). By creating them this way, with plant based materials and brewed through a filter, not a plastic cup, they are also 100% compostable*.
It's a win for you and a win for the environment!
*Compostable in industrial facilities. Check locally, as these do not exist in many communities. No current certification for backyard composting.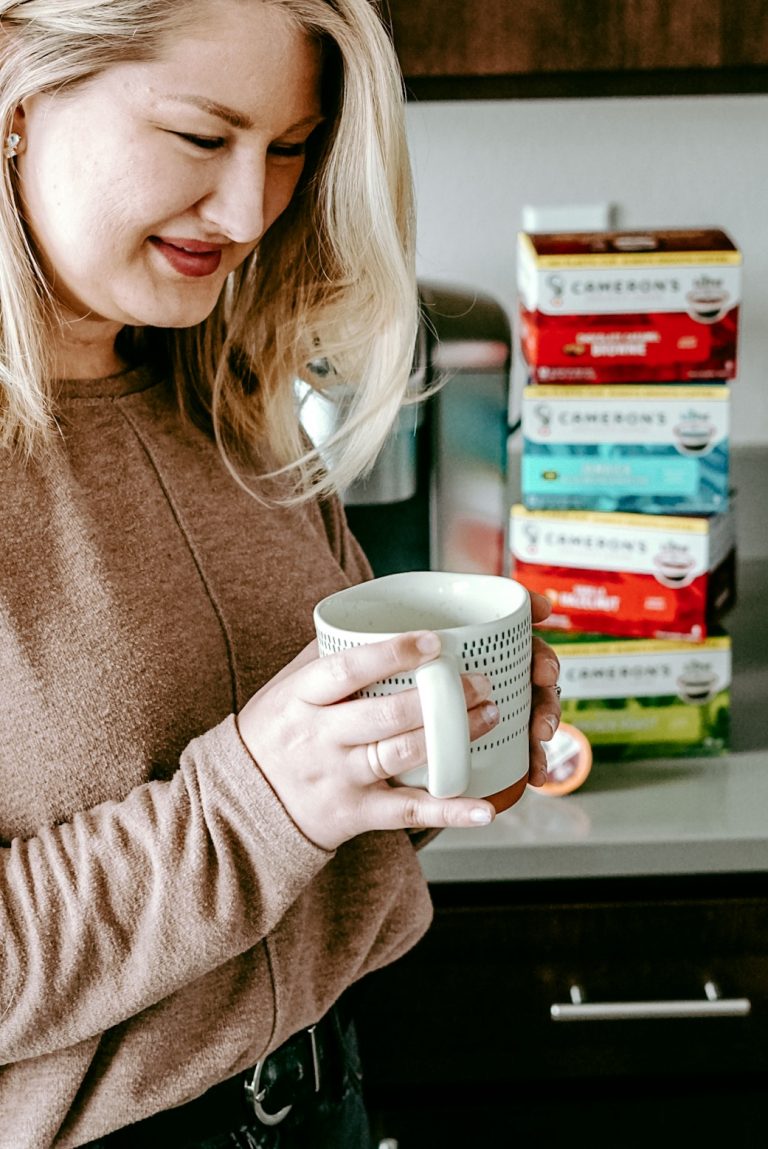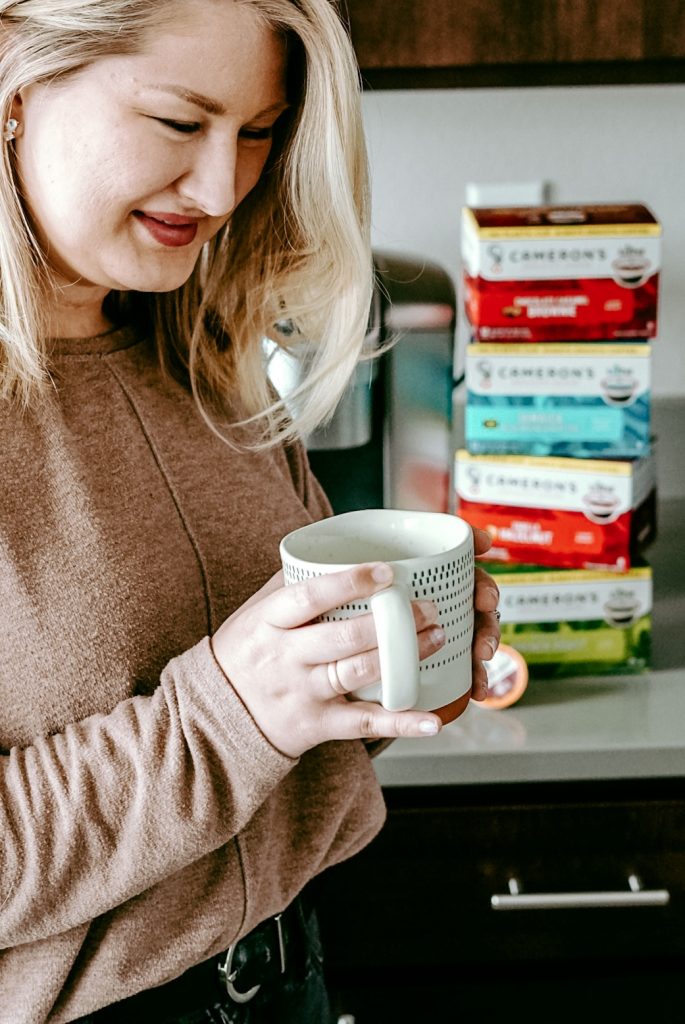 Which is why I am so excited to announce that for the next year, I am partnering with Cameron's Coffee to share my love of them, with you!
Each month, I will highlight new flavors, sales, ways to brew the perfect cup, recipes that you can use with coffee and so much more!
In the meantime, check out their website here. Or find out where you can purchase them locally here.