When we first moved into our current house, we didn't really have anything. Since we moved from Germany to Iowa, we had to essential buy everything again. This led to a few mis-matched pieces that just didn't fit. Therefore, I was so excited to update our living room with Rugs.com!
*This post is sponsored by Rugs.com, however, all opinions are my own.
Last year, we had purchased a jute rug, which wasn't the right size and it just didn't feel "comfortable" to us. I wanted something soft and plush that the dogs could actually lay on and enjoy.
When I started searching Rugs.com, I immediately went to the plush rugs section. Manuel's aunt had a plush rug and we both were in love with them. The Rugs.com website was super easy to use and I was able to sort by the exact size and type that I wanted.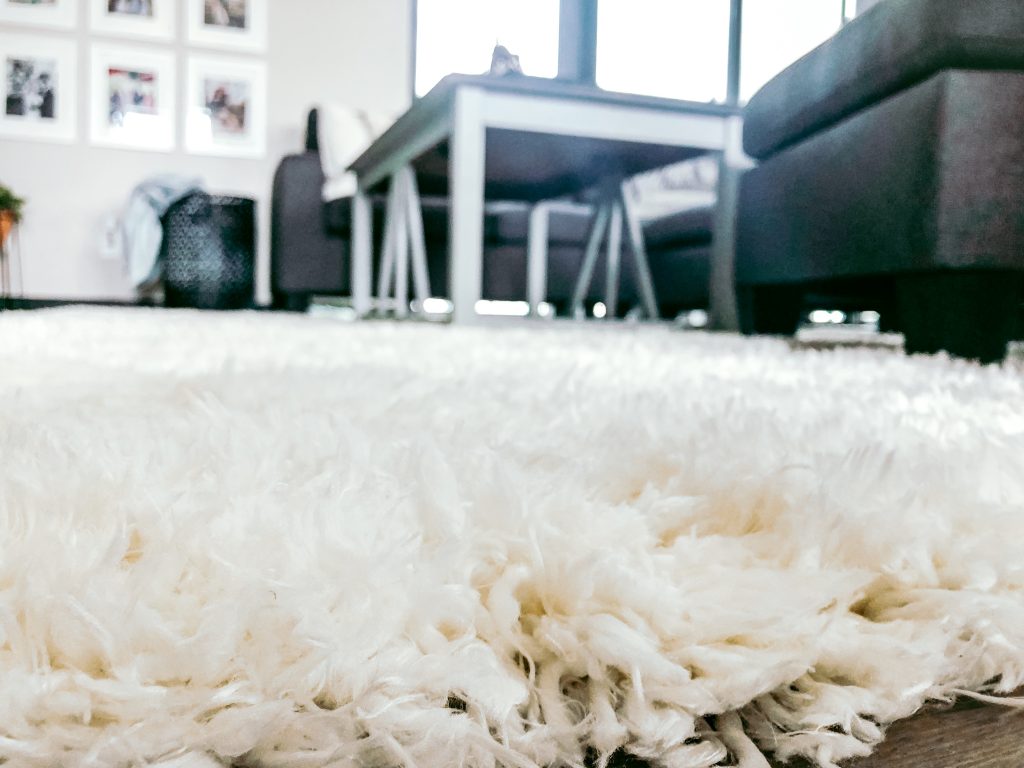 They had so many options to choose from, that it was really hard to narrow it down!
Manuel and I "favorited" about 10 different options before we came across the Marilyn Monroe™ Shag Rug. It was love at first sight! We both agreed that this rug was going to be the perfect addition to our living room.
Lights, Camera, Glamour! Add a touch of old Hollywood Glam to your home with our new, luxurious Marilyn Monroe™ Shag Collection. These top-of-the-line Shag Rugs are made of 100% Polyester Fibers, giving it a shimmering, luminescent finish. The varying thickness and pile height of these rugs add visual depth and provides incomparable texture; making it our plushest, softest and most glamorous shag to date.

– Rugs.com
Once the rug arrived, we were both wayyy more impressed than we thought we would be.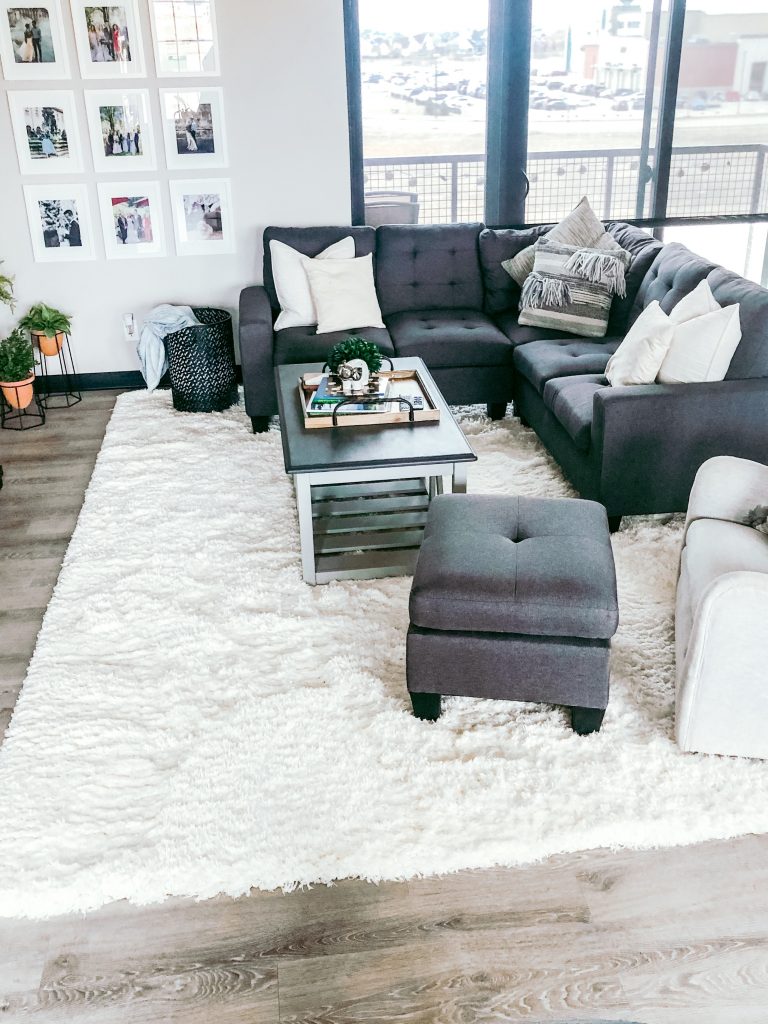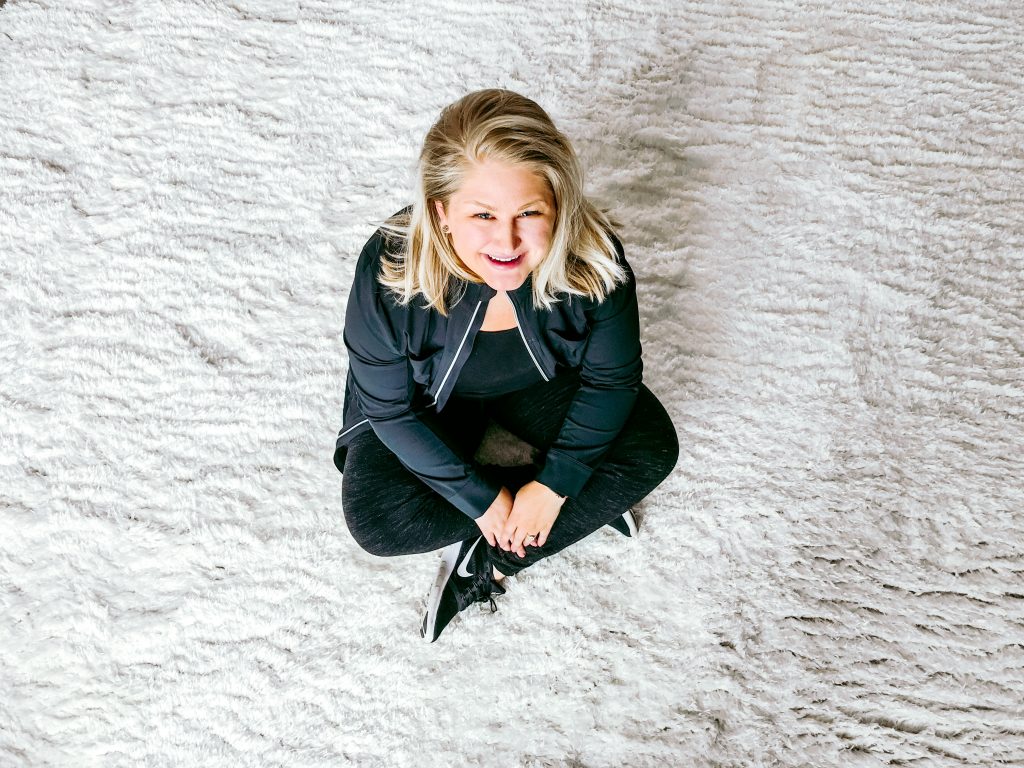 The quality is AMAZING! It feels like we are walking on a silk cloud whenever we are on the rug. And it truly brings our entire space together.
Plus, the dogs are obsessed with it! They now only lay on the rug (no longer the couch – so it makes it even better!)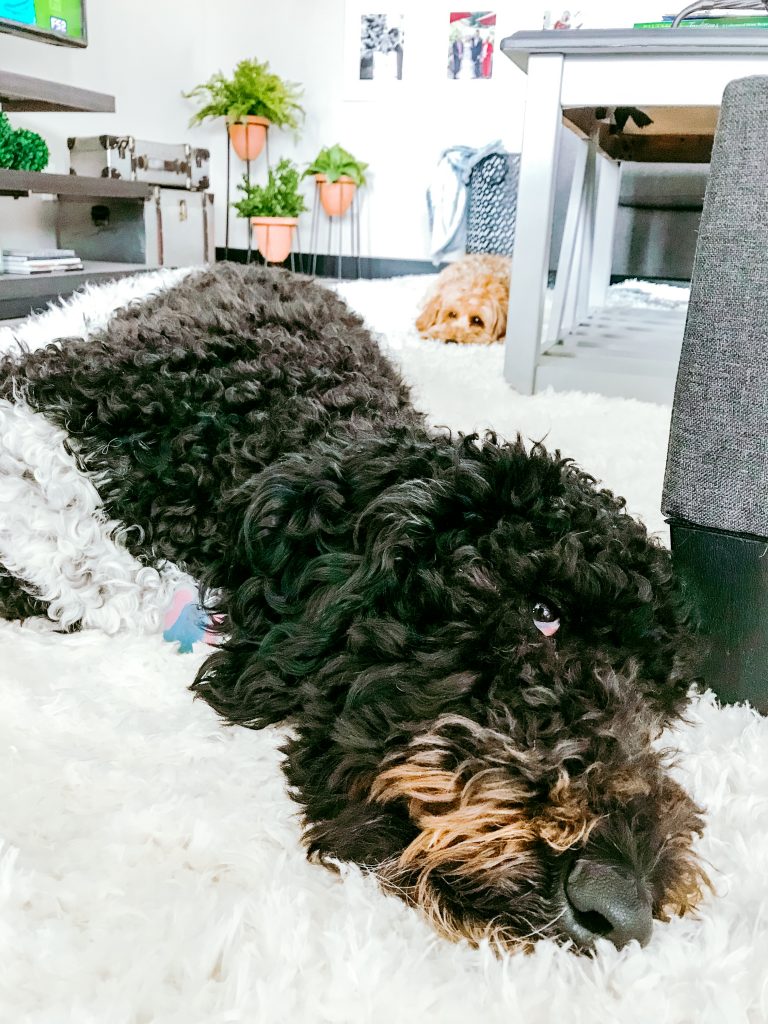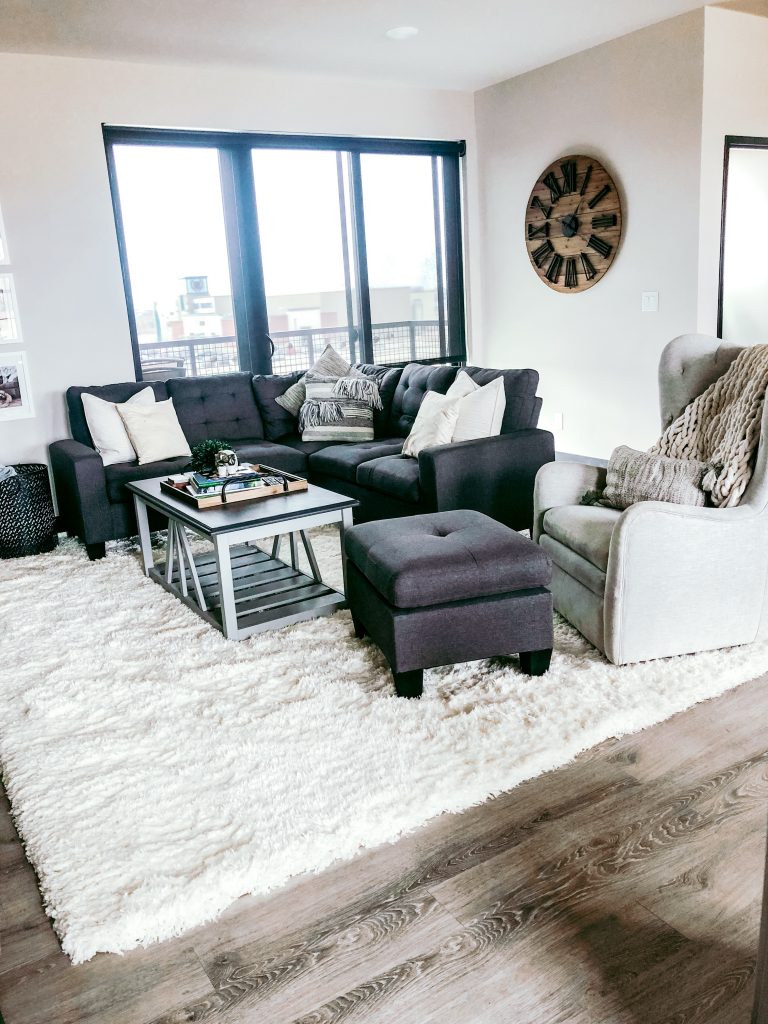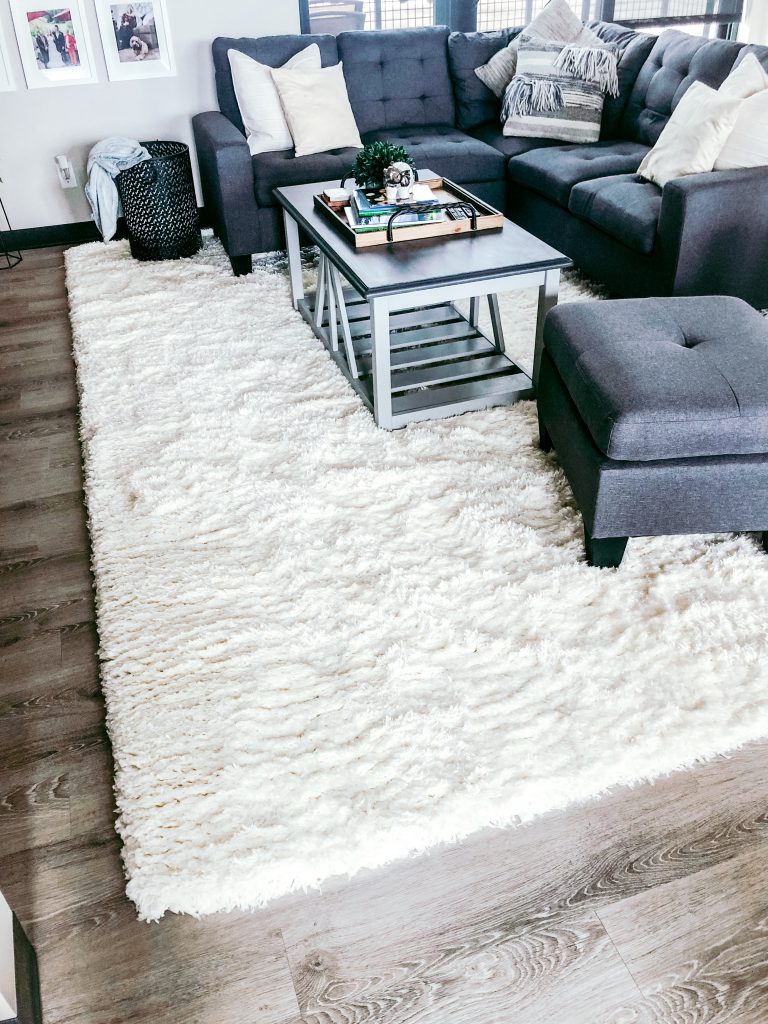 For reference, we got this rug, the 9×12 Marilyn Monroe™ Shag Rug in Bone.
No matter if you are searching for a small rug, large rug, plain rug, patterned rug, hand-knotted rug… (you get the picture) – Rugs.com has you covered!