Each year we take a longer trip over labor day. This year we couldn't decide where to go. Manuel kept suggesting Winnipeg because it is the city of his favorite hockey team the Winnipeg Jets. However, I was hesitant. After doing a bit of research, I realized what a cool place Winnipeg seemed to be so I was in!
Location: Winnipeg, Canada
Where we stayed: Fort Garry Hotel
When: September 1st – 6th
Favorite Activity: Thermea Spa
Would I go back: It was a great trip, but I don't think I need to do it again.
This trip was going to be a lot different than our intense road trip the year before! I was so excited to just relax and enjoy each other's company. We split up the drive, leaving on August 31st from Des Moines, IA and traveling to Minneapolis, MN to spend the day and stay the night.
We got up early on September 1st and made the drive to Winnipeg. I was most scared about having to cross the border (I have never done this in a vehicle!) But everything went really quick and it was super easy.
Once we arrived in Winnipeg, we headed straight to our hotel. Our hotel was such a beauty, and our room was fabulous! I highly recommend staying here if you visit!
On most of the trips we take, I make a detailed itinerary so that we can make the most of our travels. However, this trip was all about relaxing and not stressing. That means that we created a list of things that we wanted to do, places we wanted to eat and had a very loose itinerary to guide us if needed.
Since we didn't have a detailed itinerary, I think I want to cover the best places we ate and the best things we did for you. Instead of laying out our schedule like I normally do.
What to do in Winnipeg, Canada
Assiniboine Park and Zoo
Growing up near the Henry Dorly Zoo in Omaha, Nebraska has made me a bit critical of other zoos. I typically try to avoid them on trips because none of them every compare to the one in Omaha. However, throughout my research everyone kept saying that this zoo was a must see so we decided to check it out. I am SO GLAD that we did!
This zoo was an amazing experience, and I loved how close we could get to all the animals. Plus, everything looked very spacious and park like so it was so cool to see animals running and playing!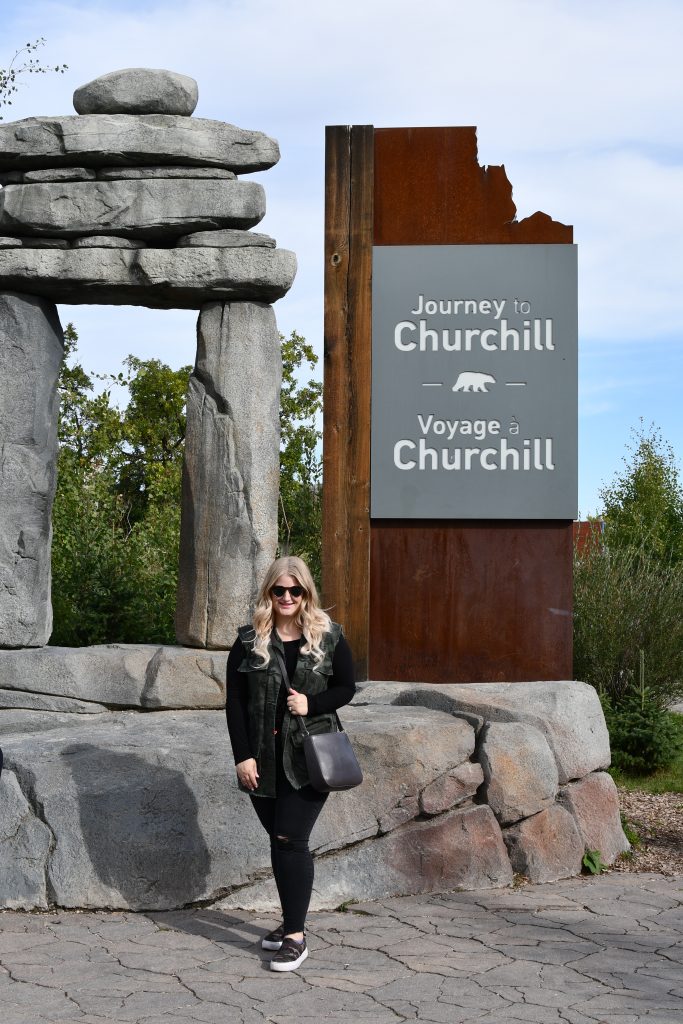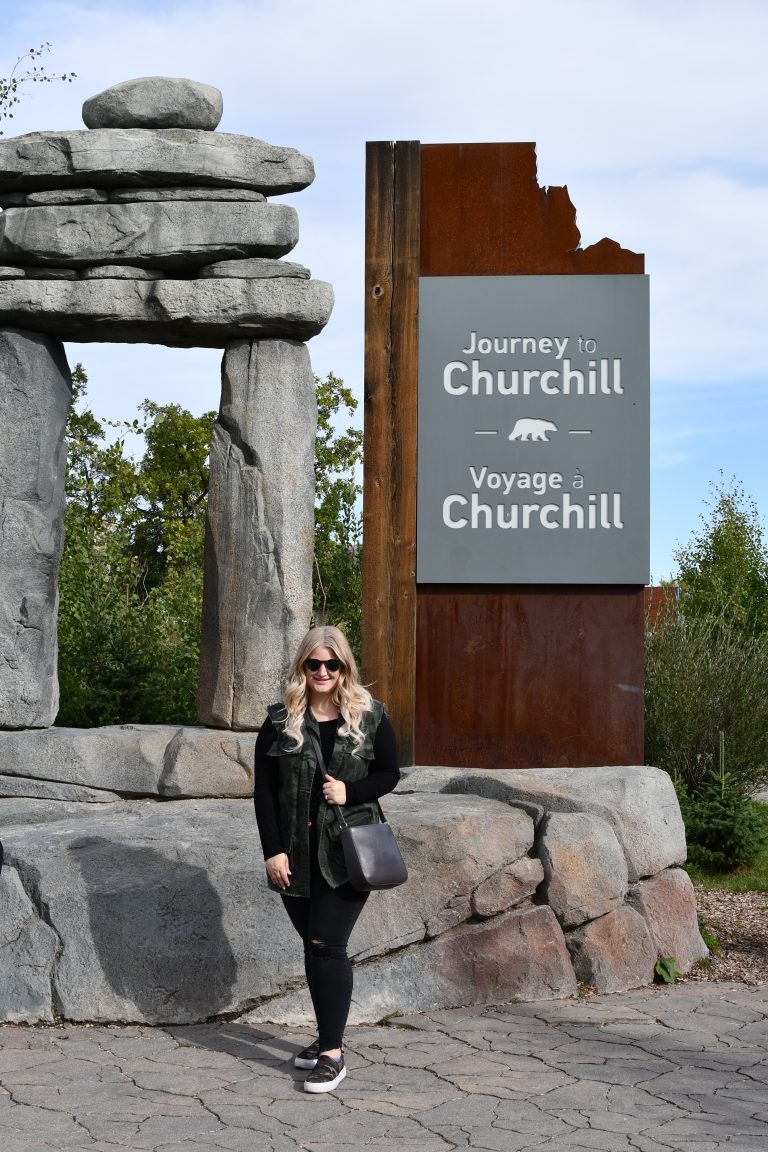 The highlight of the zoo was the Journey to Churchill.
The award-winning Journey to Churchill exhibit is home to polar bears, muskoxen, Arctic fox and other northern species. It is the most comprehensive northern species exhibit of its kind in the world.Visitors experience a variety of naturalistic landscapes and animal viewing areas. Interpretive signage and interactive displays invite visitors to learn about biodiversity, climate change and conservation. It is an educational classroom like no other, inviting exploration, challenging thinking and promoting personal action.
We were able to get up close and personal with all the polar bears and it was an incredible experience – certainly not one you want to miss!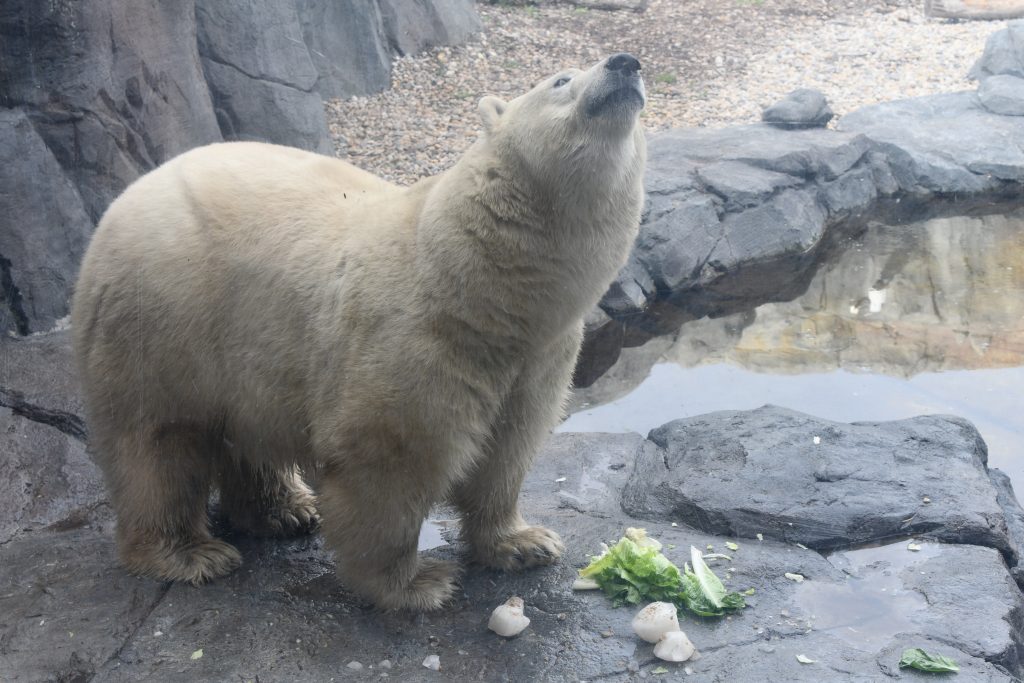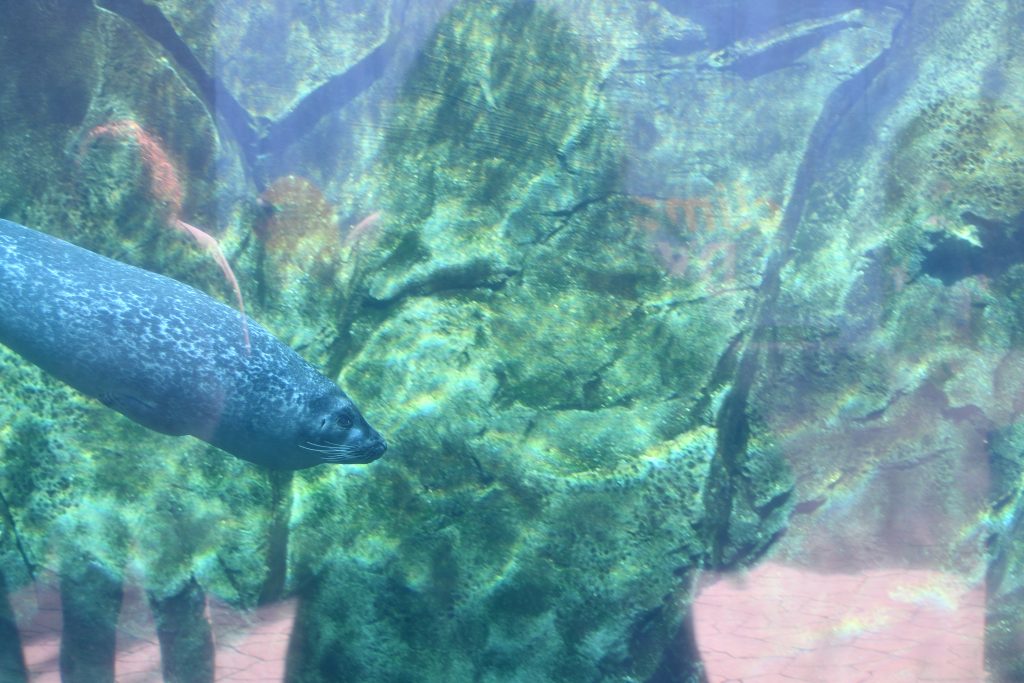 Human Rights Museum
This museum was much harder than I thought it would be. I didn't know much about it when we decided to go, but knew it was a must see in Winnipeg. The building itself is amazing and truly a site to see. However, the information the museum holds, is even more important. I highly recommend this to anyone who is near Winnipeg.
I think it is important to reflect on our actions as humans both in the past and present. For me, it was a rather emotional experience, and I needed to take frequent stops to reflect on what we discovered. I think that is all I will say about the museum, because I know it will affect each person in a different way.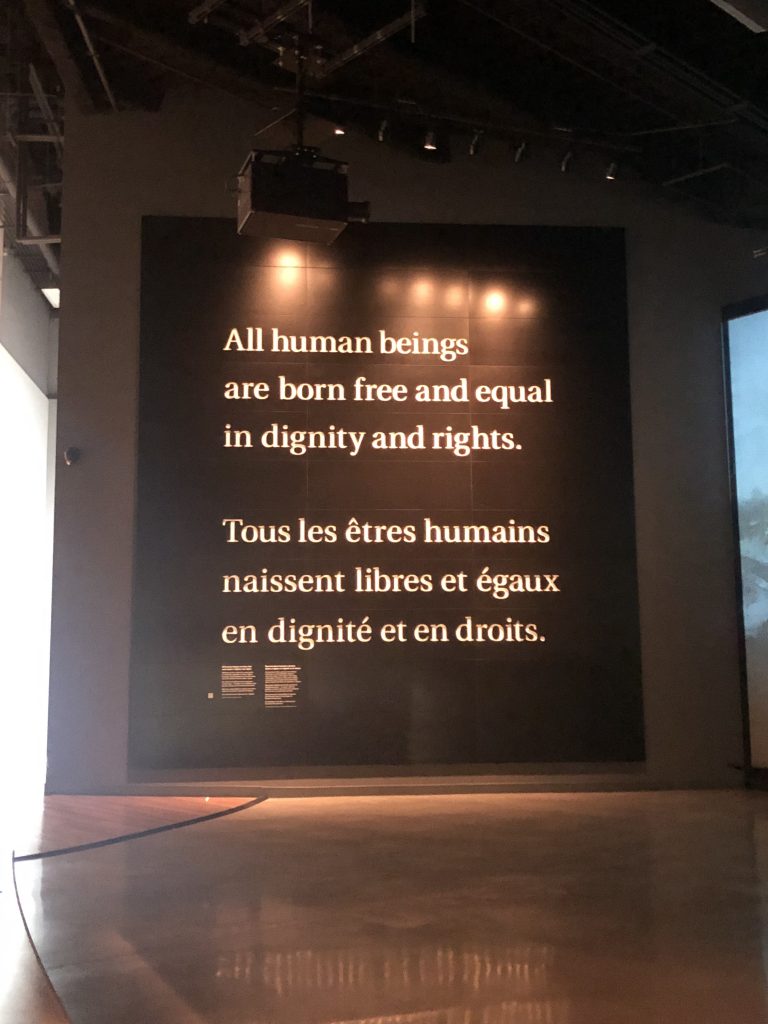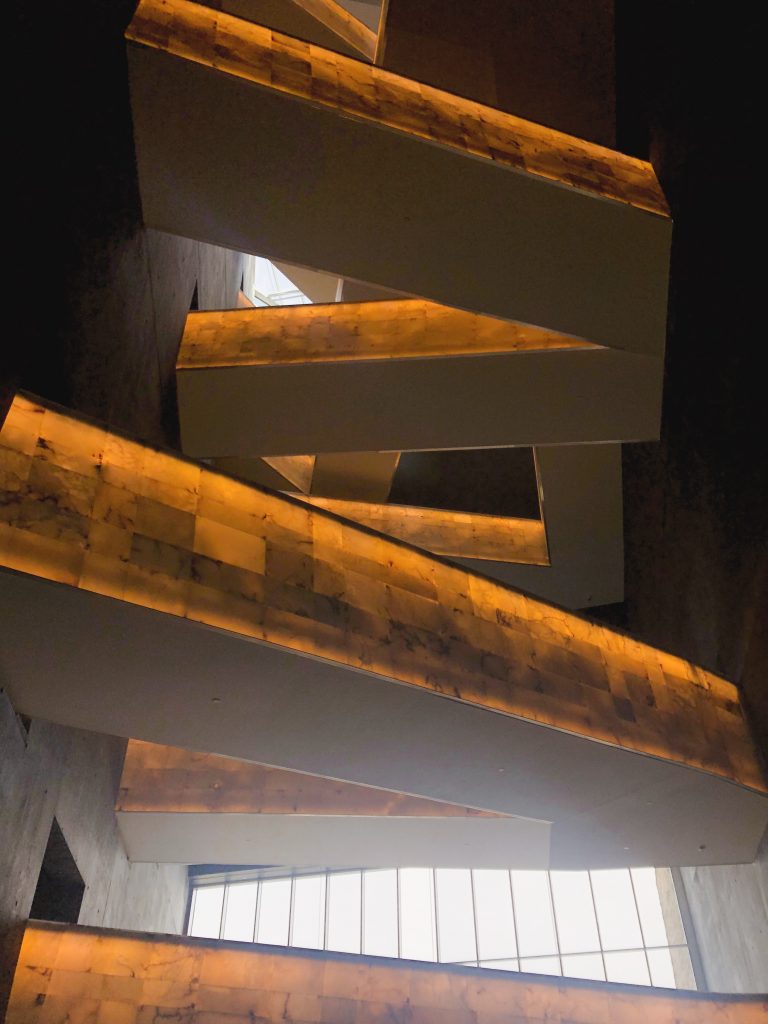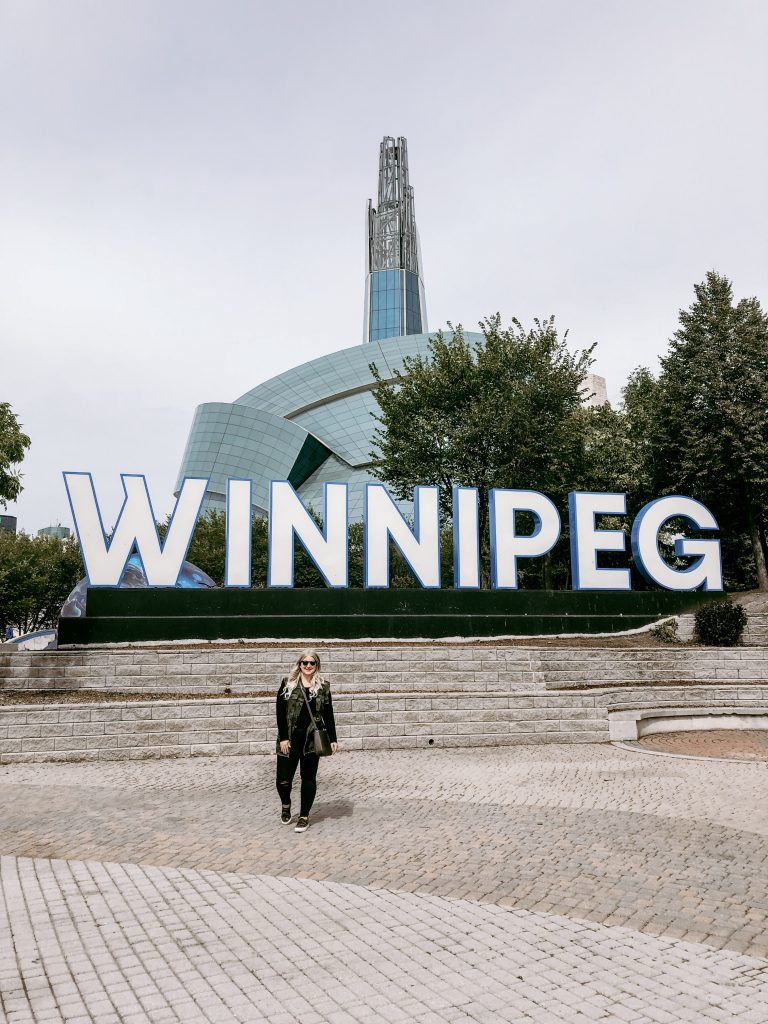 City Tour with Trolley
This gave us a great overview of the city. Since everything is so spread out, we were able to see a lot and learn some interesting facts about Winnipeg. The trolley was really cute and the guide was great. If you have never been to the area, this would be a great way to start your trip!
Find out more about the tours here.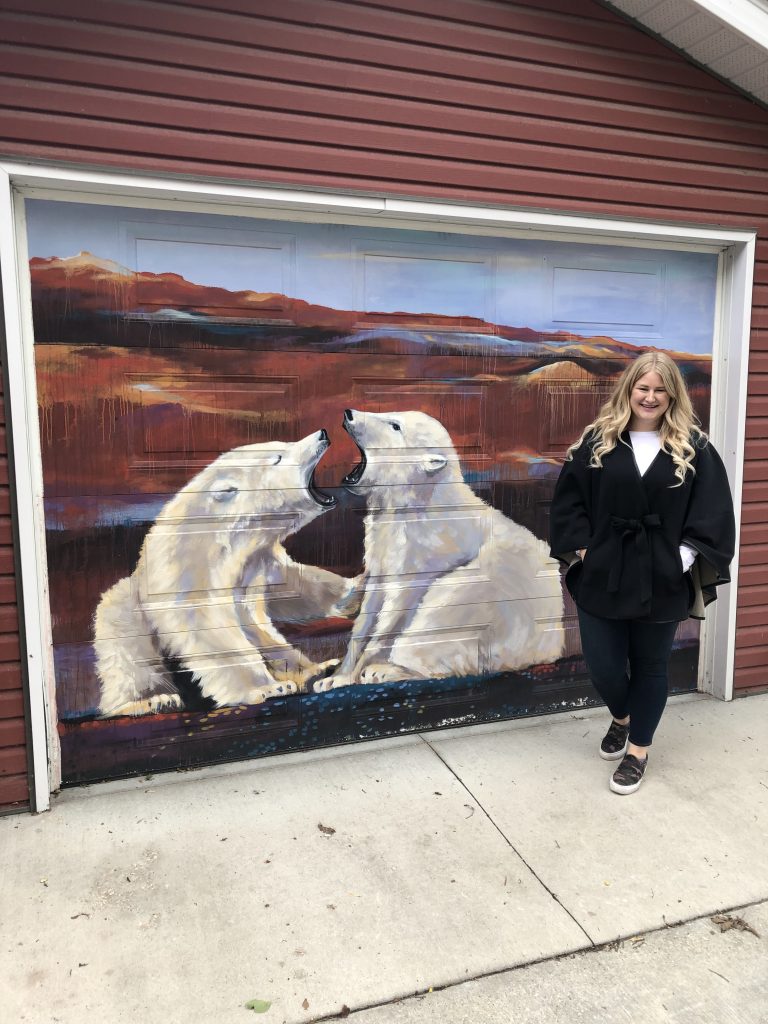 The Forks Market
This is such a cool place! We found ourselves going here almost everyday – and since it was right down the street from our hotel, it was great! It is like a food court/shopping center/gathering place. There are tons of different options to eat at, and they have bar where you can do wine and beer flights. Certainly make this a stop on your trip – and come hungry (and thirsty!)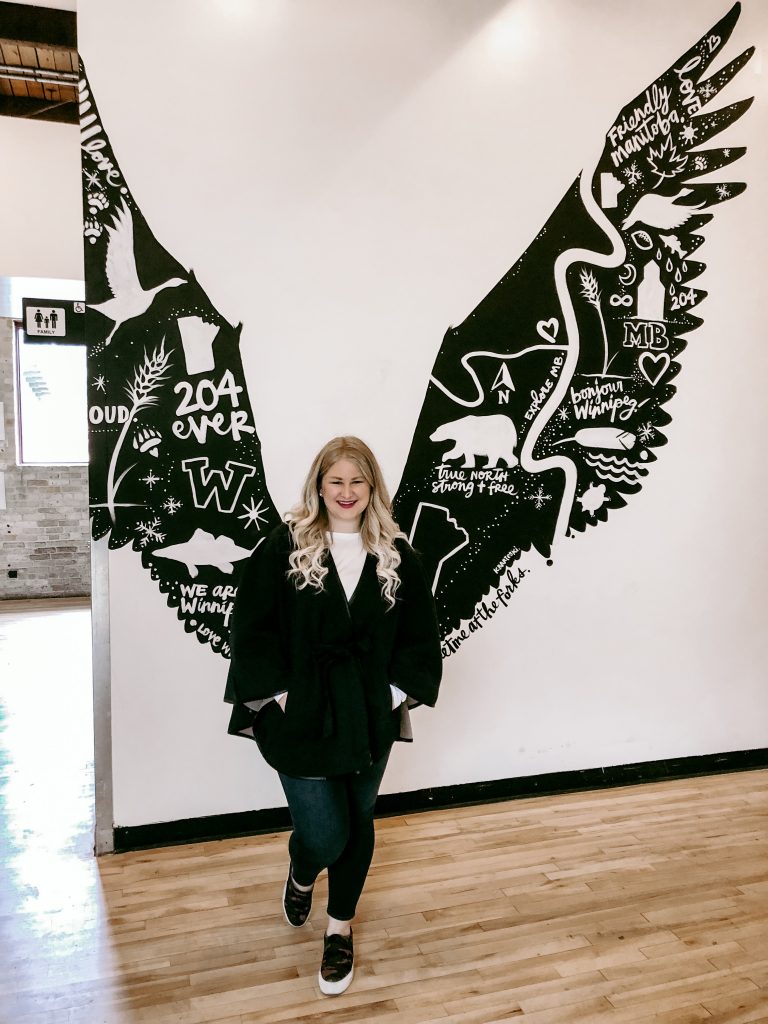 The Mint
This was something that Manuel wanted to do. I wasn't so sure about it, but we gave it a try and I am glad we did! It was really interesting to see how the different coins are made. They make currency here for not only Canada, but many other countries as well. Book your tour here, in advance, and make this a quick stop on your trip!
Thermea Spa
This was my favorite part of the trip! It is certainly a must see if you visit the area! Check out my full review of Thermea Spa here!