After announcing a couple weeks ago on Instagram that we would be moving back to Germany, I had a ton of questions about why we decided to make the move.
I have wanted to share this with all of you, but I am going to be honest, this was a hard post to write. Maybe it's the pregnancy hormones or the stress of planning an international move in the third trimester… either way, I got it done!
Originally, our plan was for Manuel to start looking for jobs in Germany after October 2020. We figured it would probably take 3-6 months for him to find the right job before we moved. That would be perfect timing as Baby F would be almost a year old at that time.
However, plans quickly changed on February 13th when Manuel was very unexpectedly laid-off from his mechanical engineering job. When he called to tell me this, I panicked. I wasn't sure what that meant for our future in Des Moines, and I was scared. However, I knew that I needed to try to keep my stress and anxiety under control so that I didn't harm Baby F.
When he came home that day, we laid out our options. Essentially, we decided that we would either probably need to move somewhere else in the US, or we would need to move back to Germany.
We had to make a decision pretty much immediately because the time when I could still fly internationally was quickly closing. Neither of us really had any desire to move somewhere else in the US and we both wanted to be close to at least some of our family when Baby F was born.
Therefore, we decided the best decision for our growing family was to make the move back to Germany. Manuel would be able to find a job easier that way, and it was part of our original plan to raise our children there (just not this soon!)
That day, we immedietly began getting quotes from moving companies to see what it would take to get all of our belongings over there. Neither of us had done this before, because when we made the big international moves in the past, we sold or stored everything and just brought a few suitcases with us.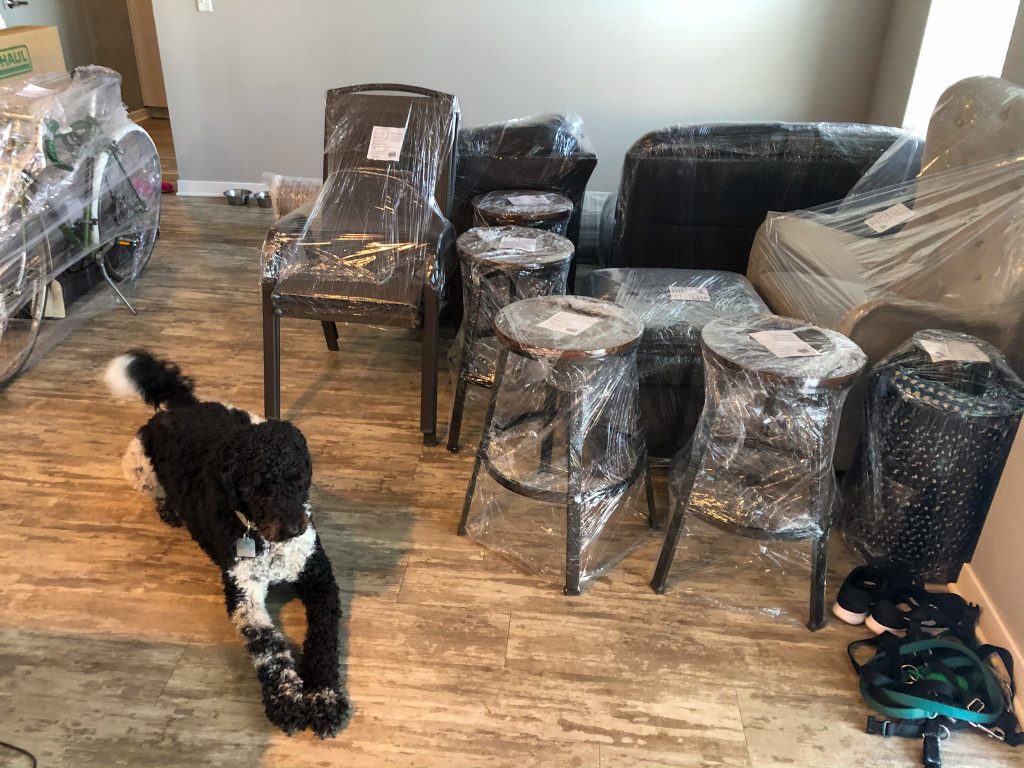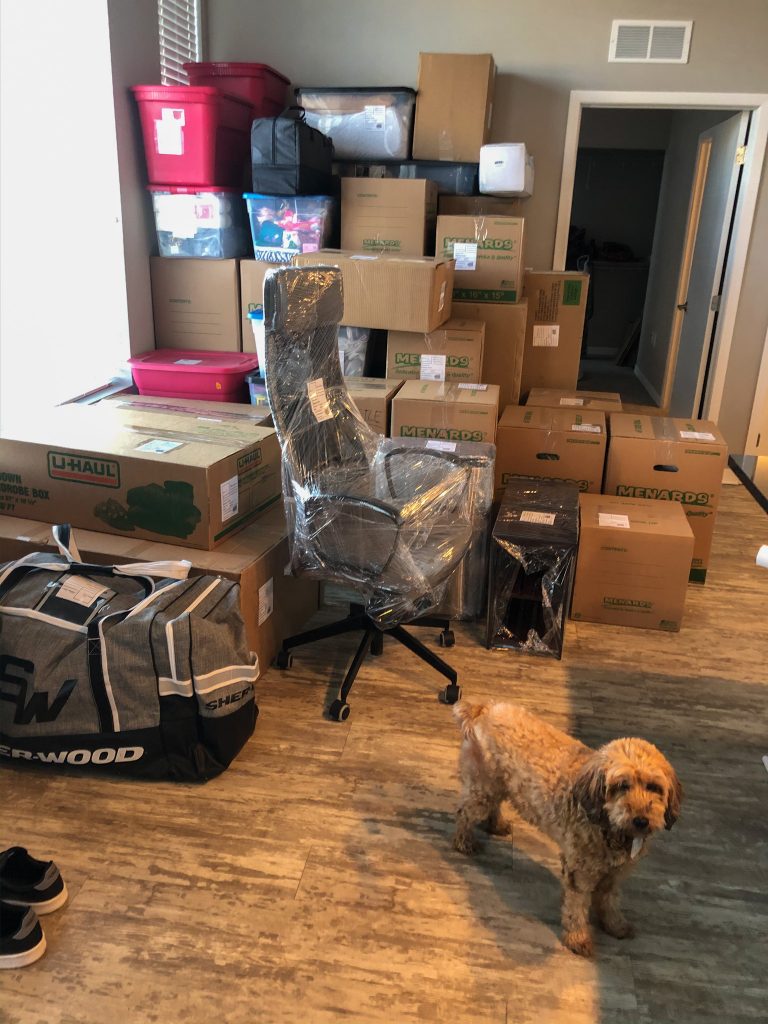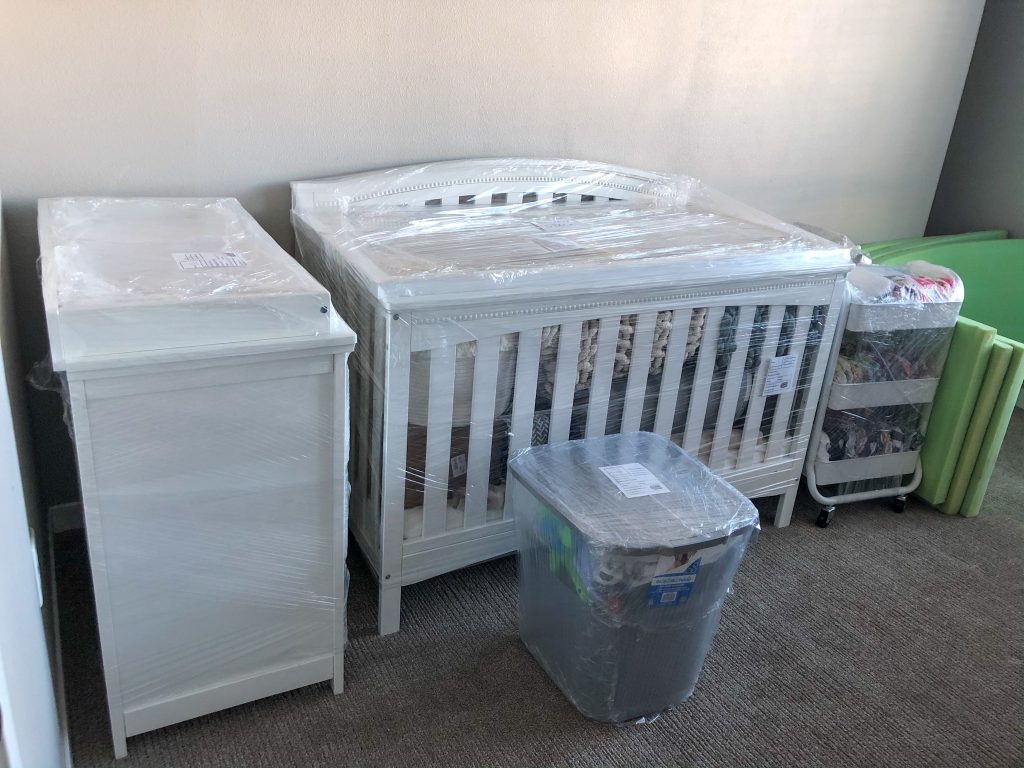 Now that we had ALL of Baby F's things, as well as ours, we knew that we would have to bite the bullet and pay to ship a container. Luckily, we were able to find a company, get them scheduled to come, and pack everything in just 2.5 weeks.
It was a super busy time trying to get everything packed, plus I had my Baby Shower in Nebraska and a girls trip in Kansas City thrown in there as well.
Luckily, we were able to make it happen and everything was loaded onto the 20 foot container last week.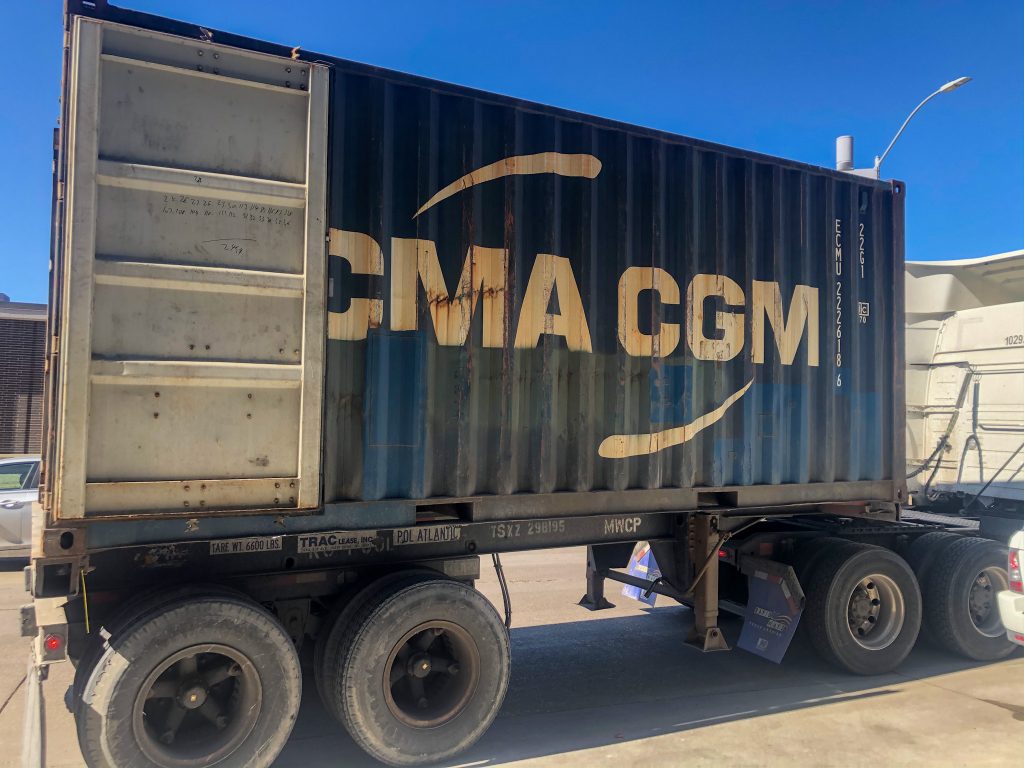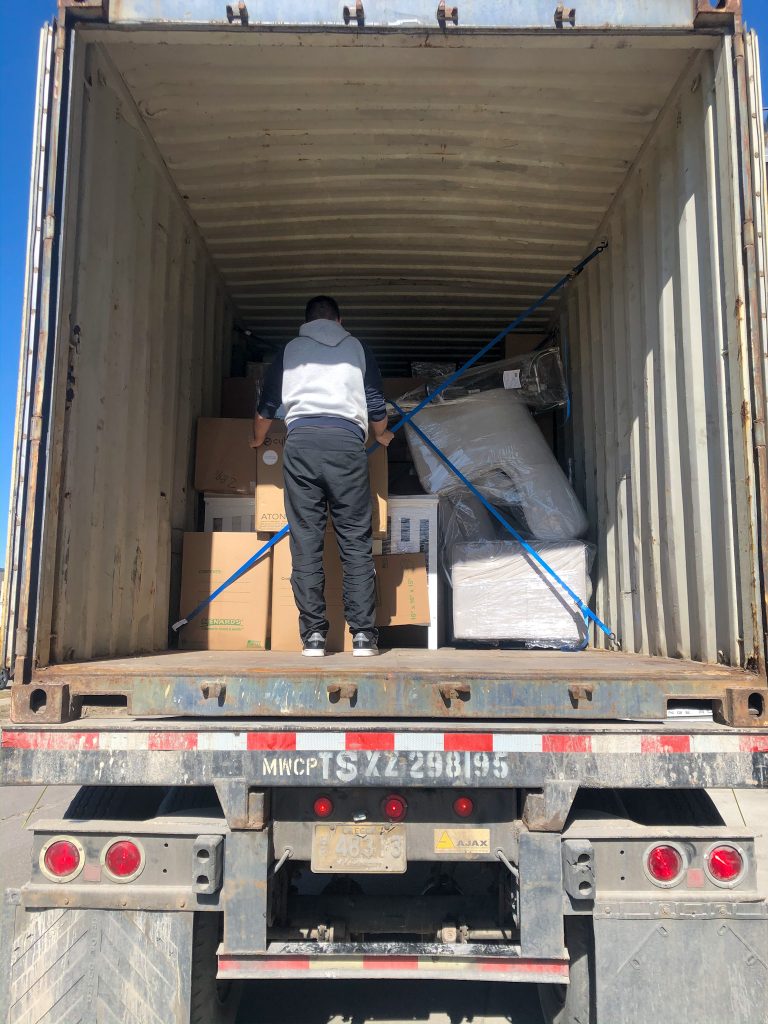 From our apartment in Des Moines, it was trucked to Kansas City where it was loaded on a train and taken to a port on the east coast. From there, it will be loaded on a container ship and sent via sea to a port in Germany. Once it makes its arrival, it will go through customs before being loaded on another truck and brought all the way to the opposite side of the country to us. Fingers crossed that everything makes the journey and isn't completely broken on arrival!
I hope that the container arrives sometime in mid-April so that we have enough time to unload and unpack before Baby F makes her arrival.
In the meantime, we are back in Nebraska spending time with my family until we fly out of Chicago next week.
Personally, I am still trying to process the move. Everything seemed to happen so fast that I haven't allowed myself the opportunity to truly grieve the life we are leaving here in the US. Already, it has been really hard saying goodbye to friends, Des Moines and soon my family.
I know we made the right decision, but that doesn't mean it was easy. For now, I am praying for strength and I know that God has a plan for us – even if it wasn't the plan we expected.
I so appreciate you continuing to follow our journey, and I can't wait to show you everything we do once we arrive!