Can anyone else believe that October is already upon us? With the summer quickly changing to Fall, it seems like Manuel and I are busier than ever. Luckily we are still able to fit in weekly date nights! This week was our favorite of the month, we were able to try out the October Chef's Table menu at Fleming's Prime Steakhouse & Wine Bar in Des Moines!
The Chef's Table menu changes with the season and it is different at each of the Fleming's locations. The Chef Partner works to create a menu that highlights the best features and local produce available at that location. I love that the Chef Partners are able to showcase their creativity and skill throughout these menus!
In Des Moines, Chef Matt is always super helpful and creative. I love getting to chat with him and hear his ideas behind the menu inspiration! He never disappoints us and it makes for the best date night!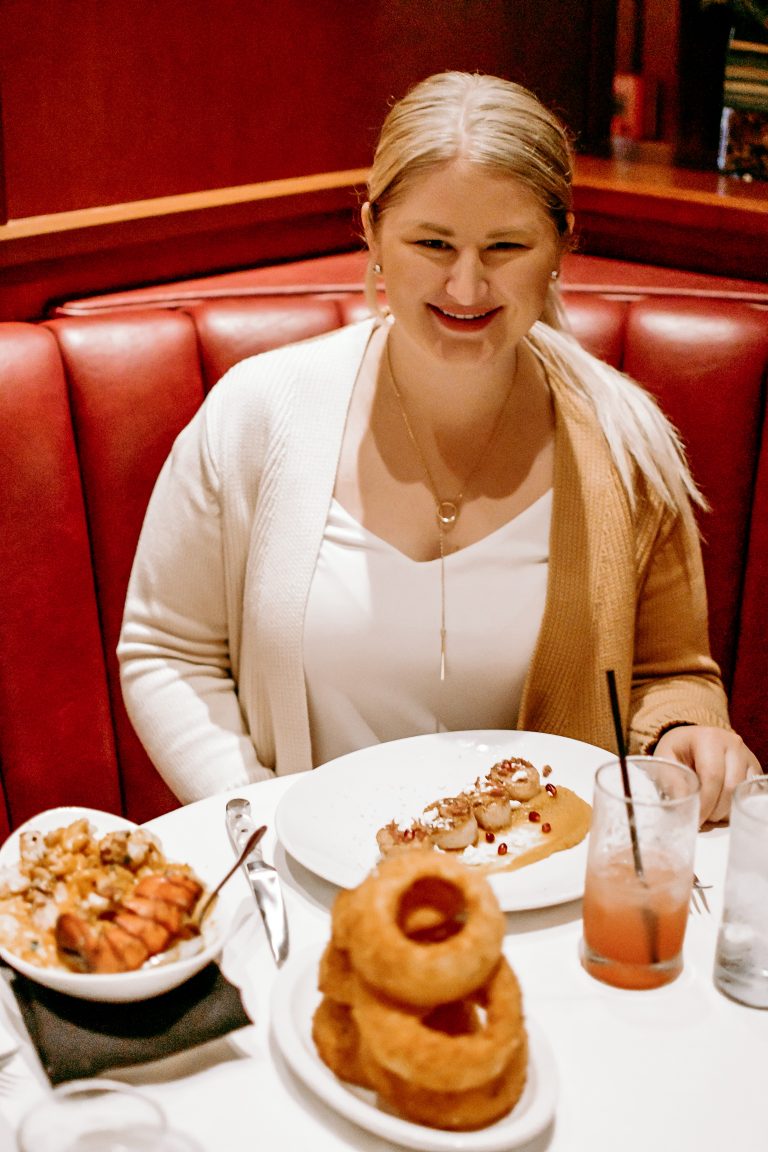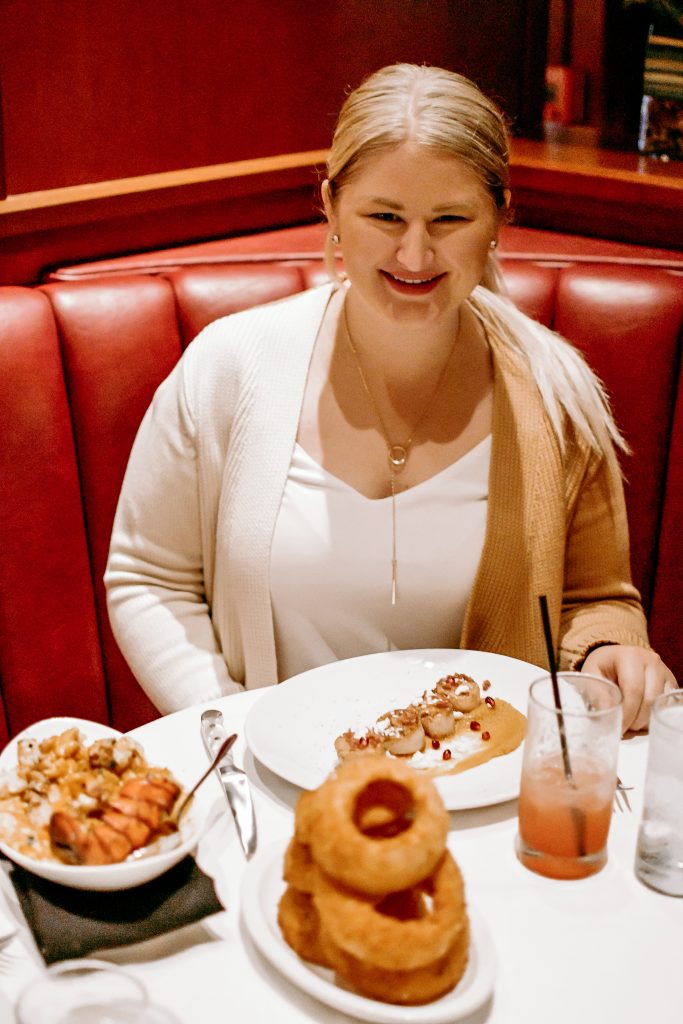 Appetizer
Shared Selection – Lobster & Bacon Corn Chowder
This soup was so good! It was the perfect way to start a Fall meal. I loved how creamy it was while still being light. It was a great portion to share between the two of us. I highly recommend getting this soup to start!
Entrees
Manuel's Selection – Seared Halibut
Madison's Selection – Sea Scallops
My scallops continued to feeling of Fall as they were paired with a pumpkin puree! It was so delicious and it was a great compliment to the richness of the scallops.
Manuel's Halibut was served with a braised red cabbage, a traditional german side dish, which he really enjoyed. The fish itself was cooked perfectly and super tasty!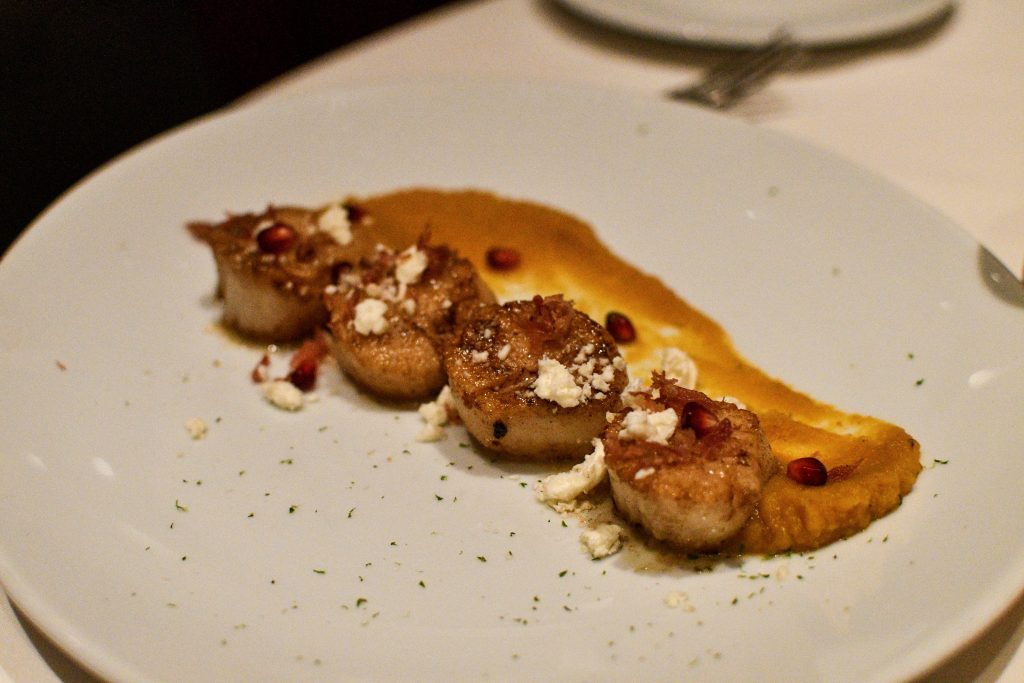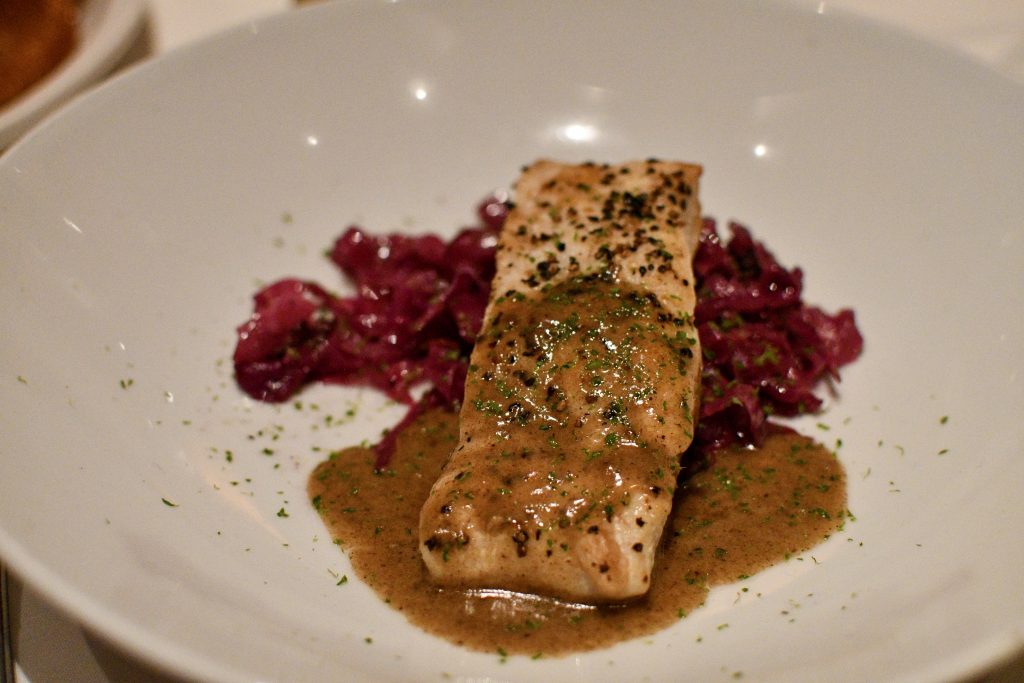 Sides
Manuel's Selection – Onion Rings
Madison's Selection – North Atlantic Lobster Macaroni and Cheese
The onion rings never disappoint. They are seriously the best onion rings we have ever had, not to mention they are HUGE, and we find ourselves always craving them!
We tried the lobster macaroni and cheese for the first time, after I had to convince Manuel that it would be amazing (he isn't a huge fan of macaroni and cheese). However, he ended up loving it! It was so rich and creamy with just the right amount of cheese! Plus the lobster was an added bonus!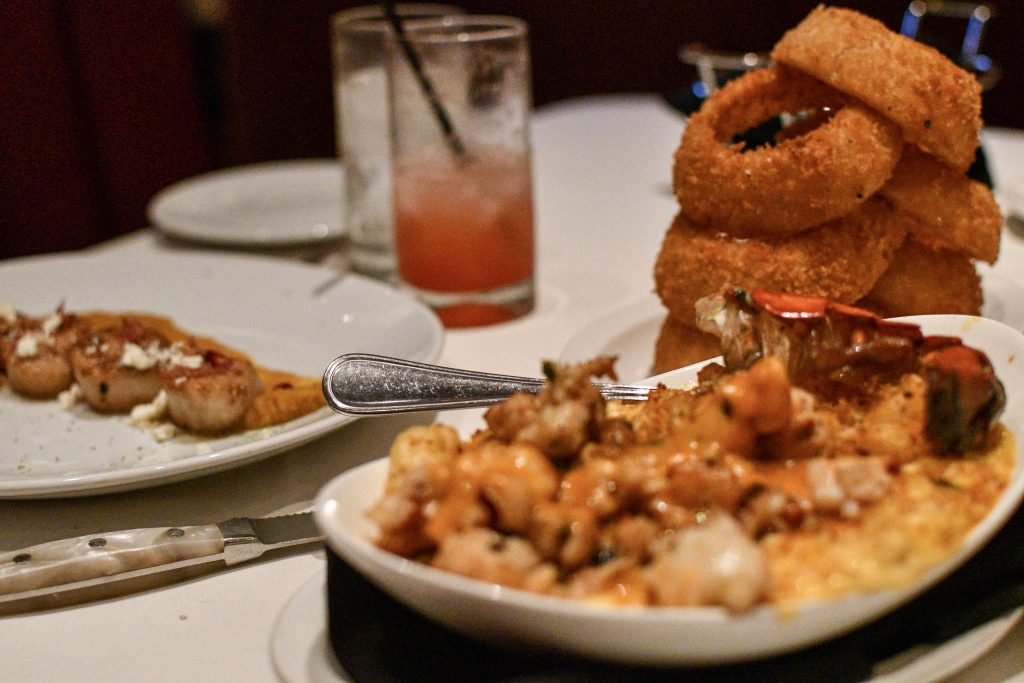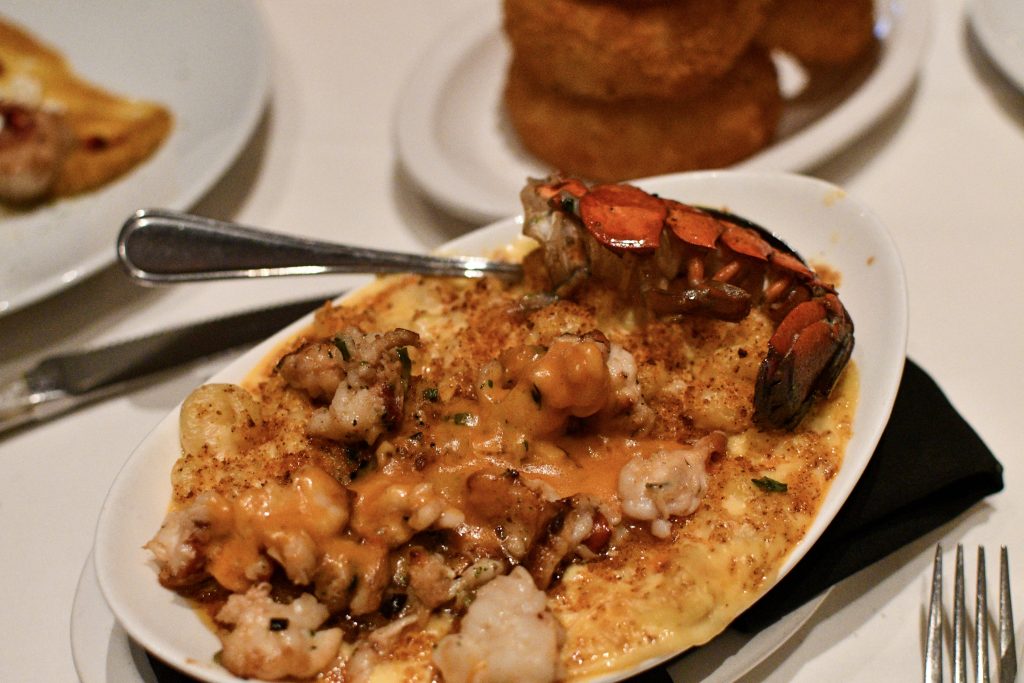 Dessert
Shared Selection – Chocolate Pound Cake
This dessert was decadent! The pound cake was wrapped around a creamy mousse – and the pecan sauce to top it with was super rich and delightful! It was a wonderful end to the perfect meal!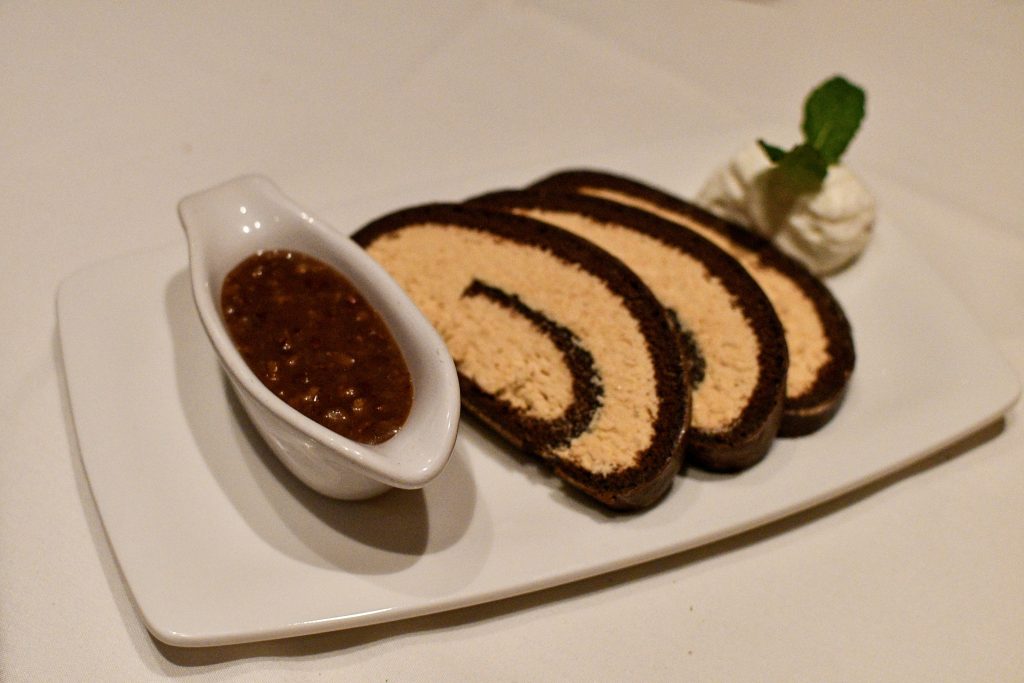 Overall Impressions
We were so full, and so satisfied. This was yet another perfect meal from Chef Matt and his team!
So, needless to say, if you haven't checked out Fleming's Prime Steakhouse & Wine Bar in Des Moines make sure that you get there to try Chef Matt's Table and all of their other amazing dishes. Make sure to visit https://www.flemingssteakhouse.com/locations/ia/west-des-moines to check out the newest dishes exclusively available on their Chef Table menu. You can find them here: 150 South Jordan Creek Parkway, West Des Moines, IA 50266