Our next stop on our road trip was Savannah, Georgia.
In case you are just tuning in, you can find our entire road trip plan here.
Location: Savannah, Georgia
Where we stayed: Iris Garden Inn booked through this site. 
When: September 3rd-5th
Favorite Meal: Treylor Park
Favorite Activity: American Prohibition Museum and Speakeasy Bar
Would I go back: I honestly preferred Charleston and I don't think I need to go back to Savannah 
We arrived here around 8pm amongst rain and darkness, and we were starving! After a quick Google search, we found Savannah Seafood Shack and decided to grab dinner there.
We had to order at the counter but we were able to order a low country boil and po-boy and boy was it delicious! We loved getting a bit of seafood and southern cuisine to start our time in Savannah, I highly recommend checking it out.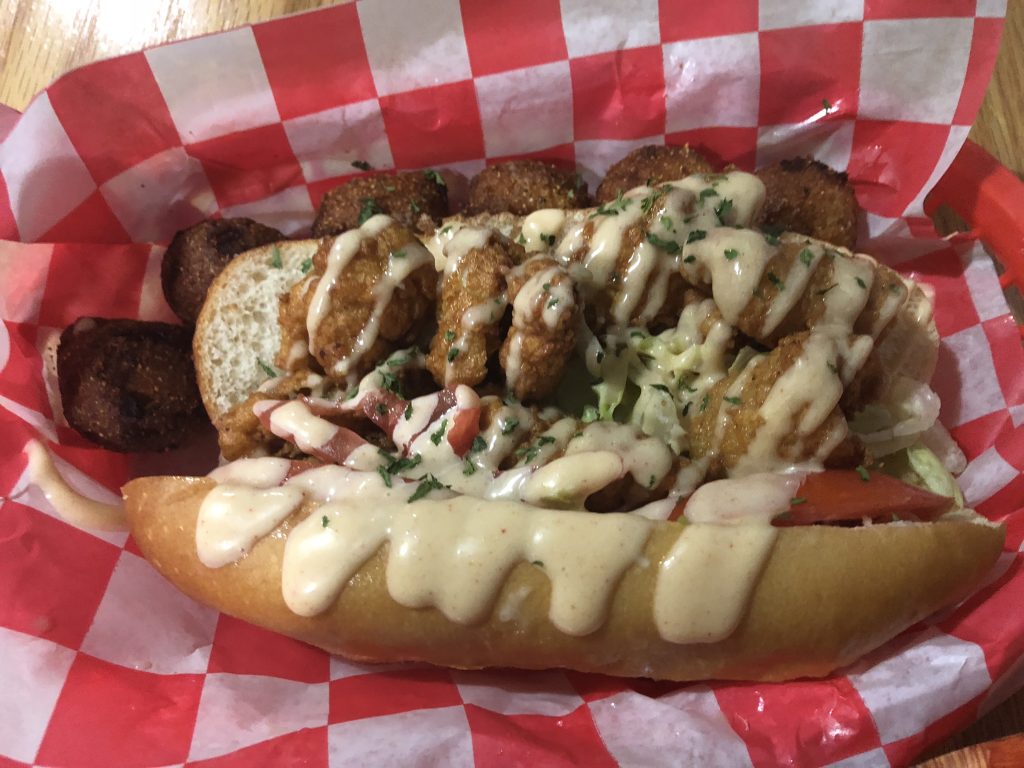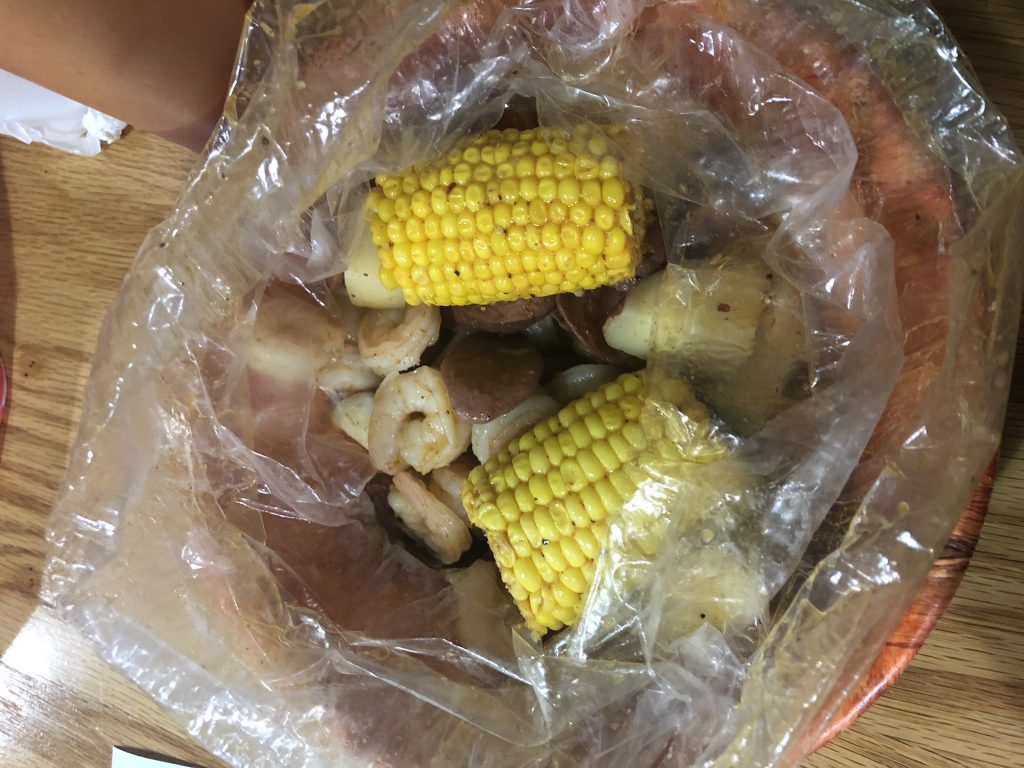 After dinner, we walked down the street to Leopold's Ice Cream Shop. A famous ice cream shop, that opened in 1919, that I knew we needed to visit at least once. We decided to share a hot fudge sundae and it was oh-so good! The shop itself was decorated as an old time ice cream parlor and so fun to see.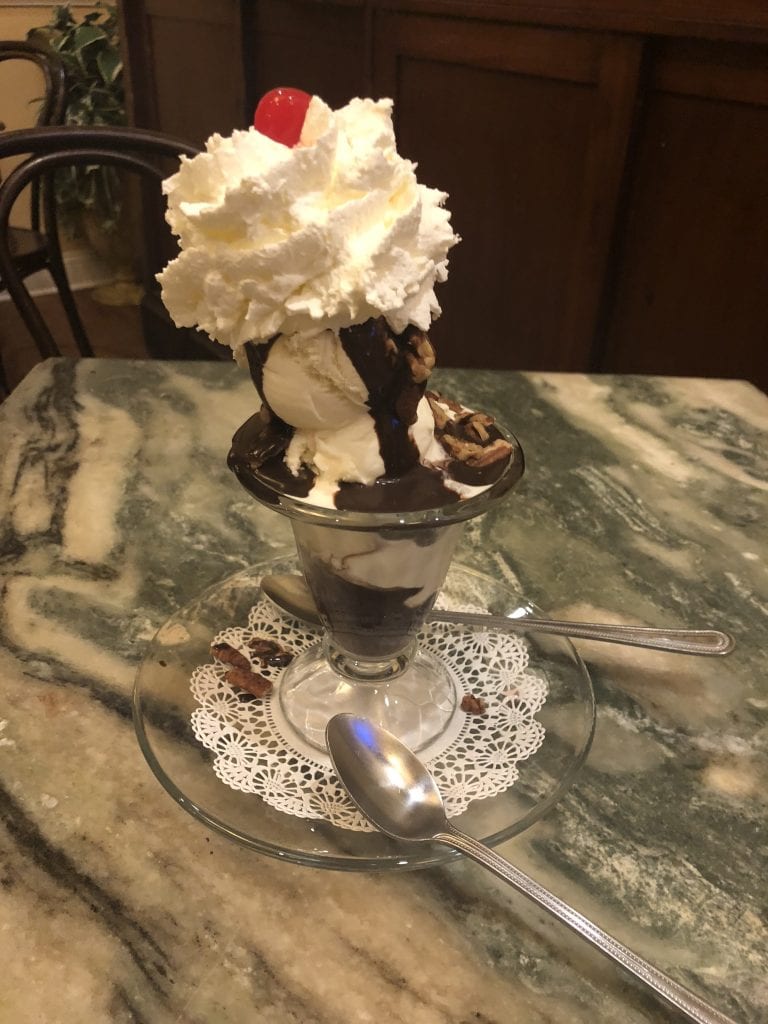 With our bellies full, we headed to our hotel.
Driving to the hotel, I was rather shocked how run down the outskirts of Savannah are. I almost decided that we needed to find a new hotel because the area going to it was so bad. Luckily, the hotel itself was actually pretty nice and new and we settled in for the night.
The next day we were up early to check out the riverwalk and go on a walking tour.
We went with Free Savannah Tours as we love when we can find tours that are free – ones where you pay at the end what you feel the tour was worth. We seek these tours out in every place we visit because they are pretty much always high quality tour guides! Savannah was no different and we were lucky to be on a tour with only two other people.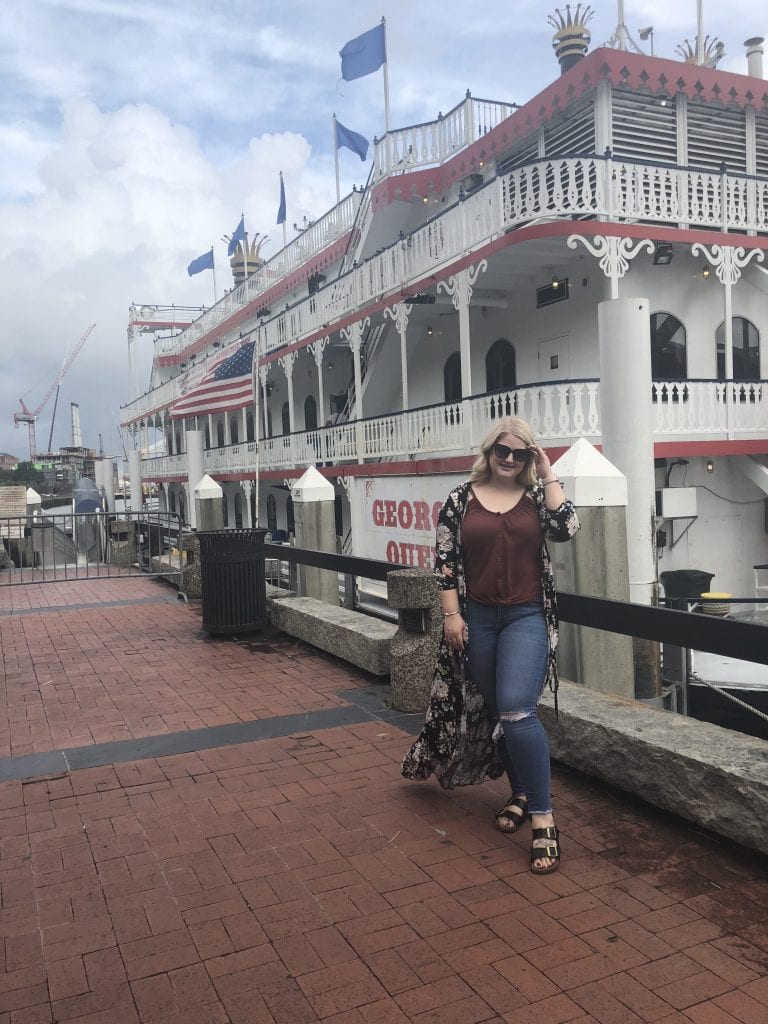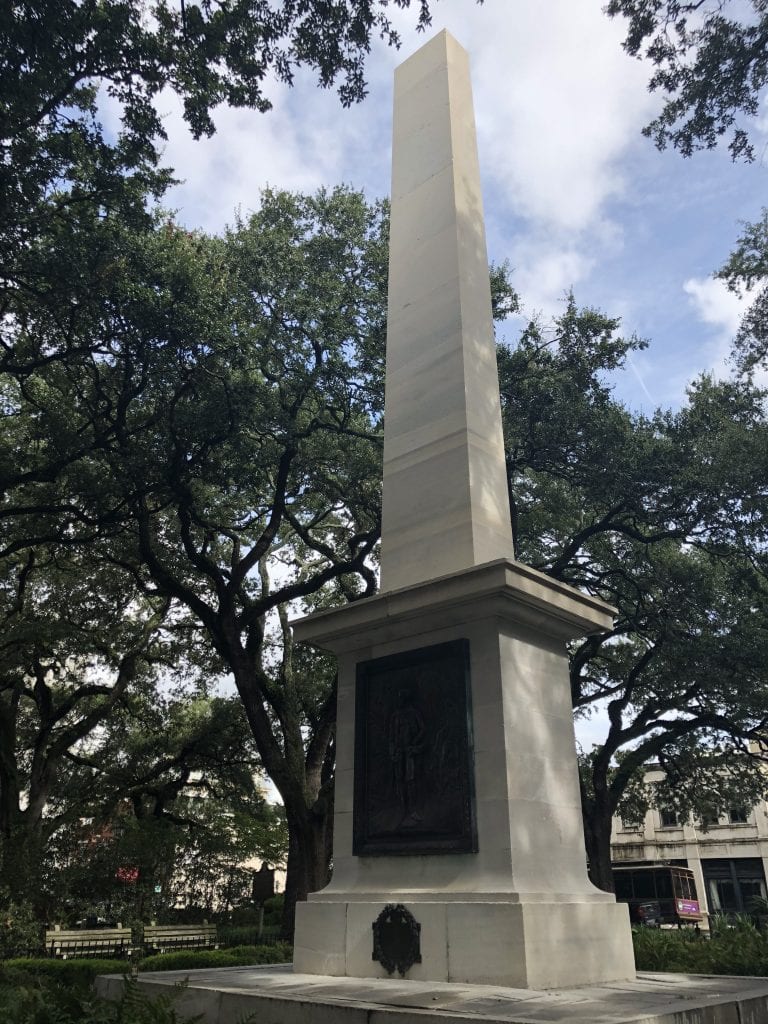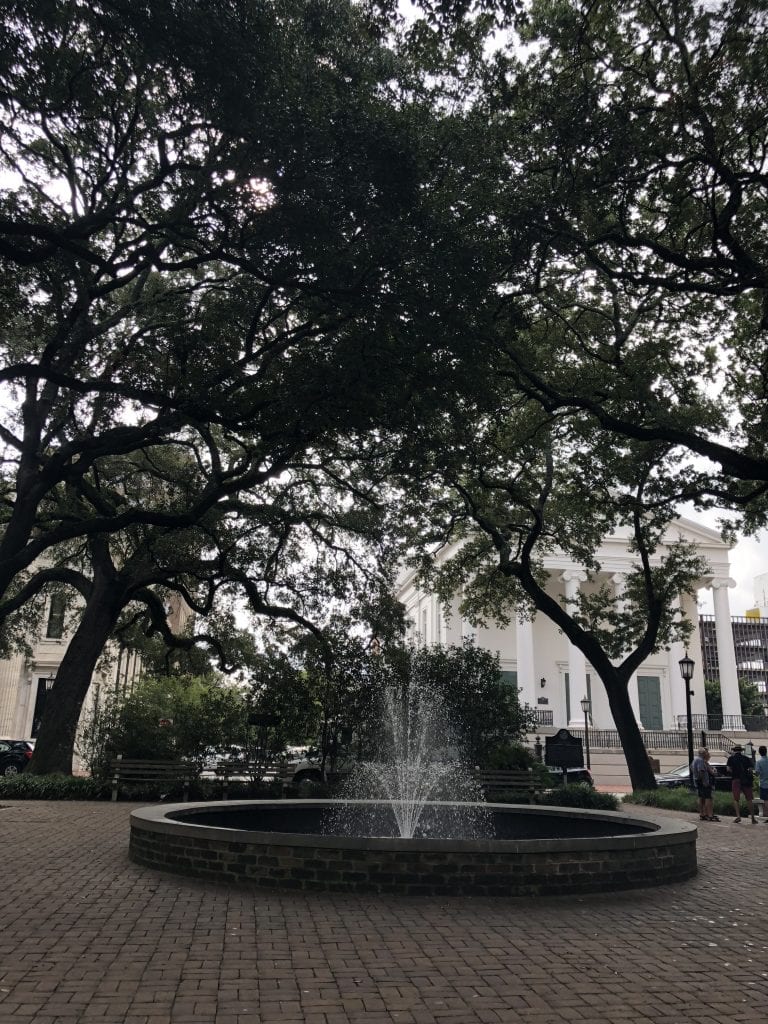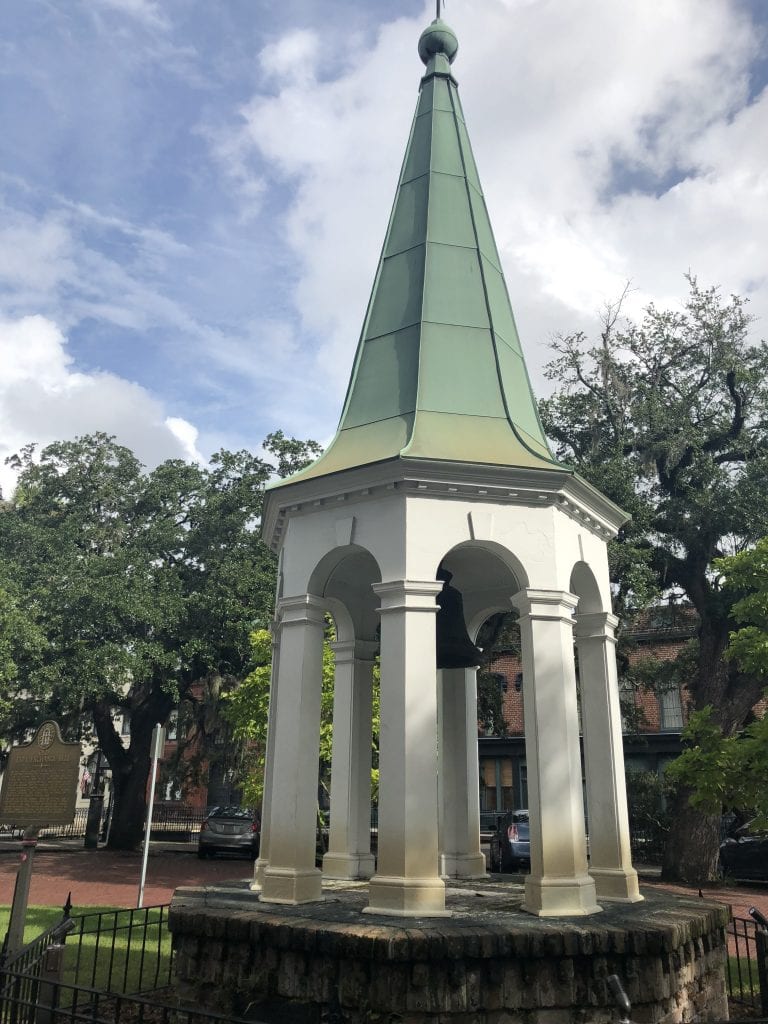 We were able to see some of the city sights and most of the main town squares.
We even got to see Madison Square, which clearly was the best one 😉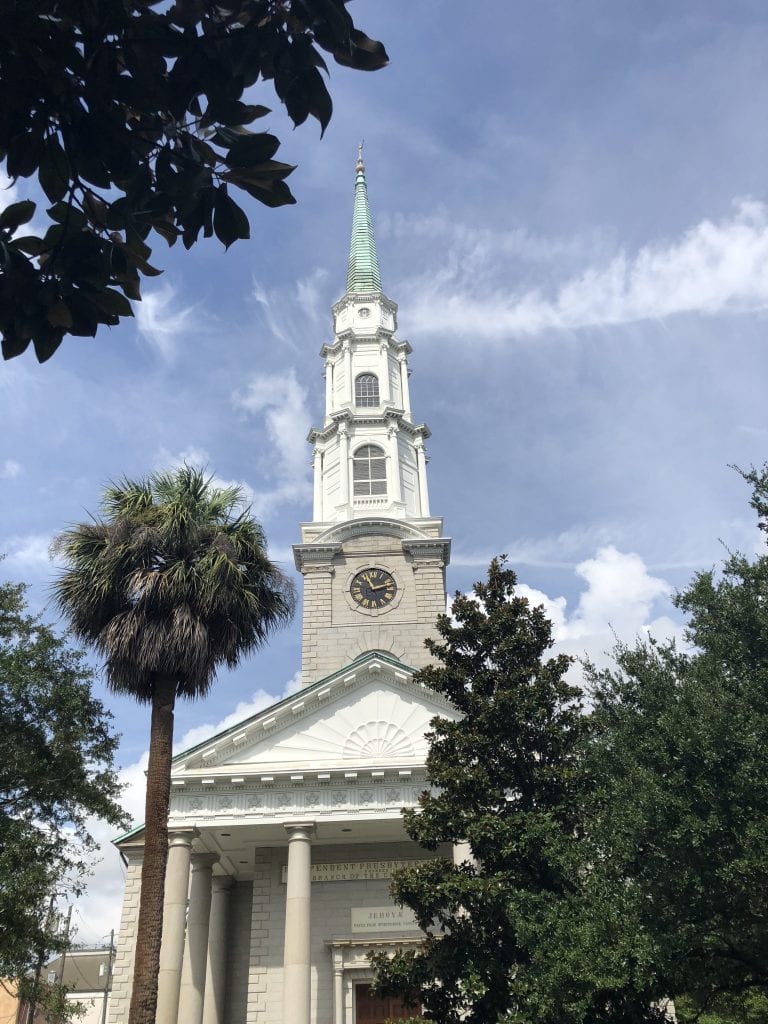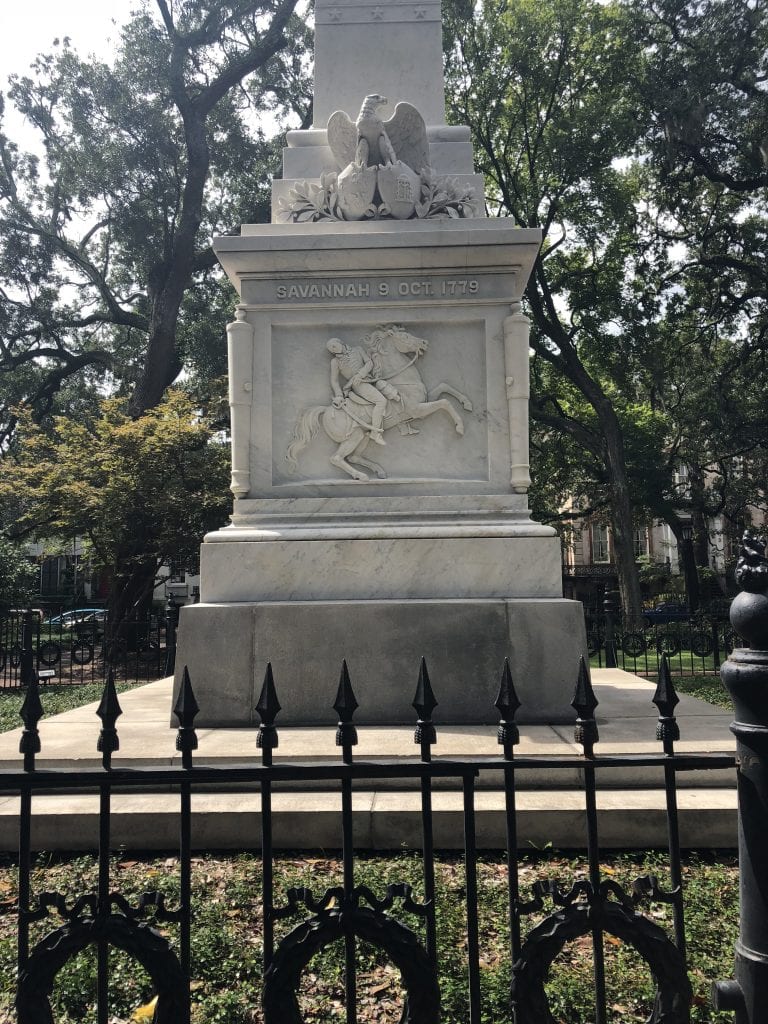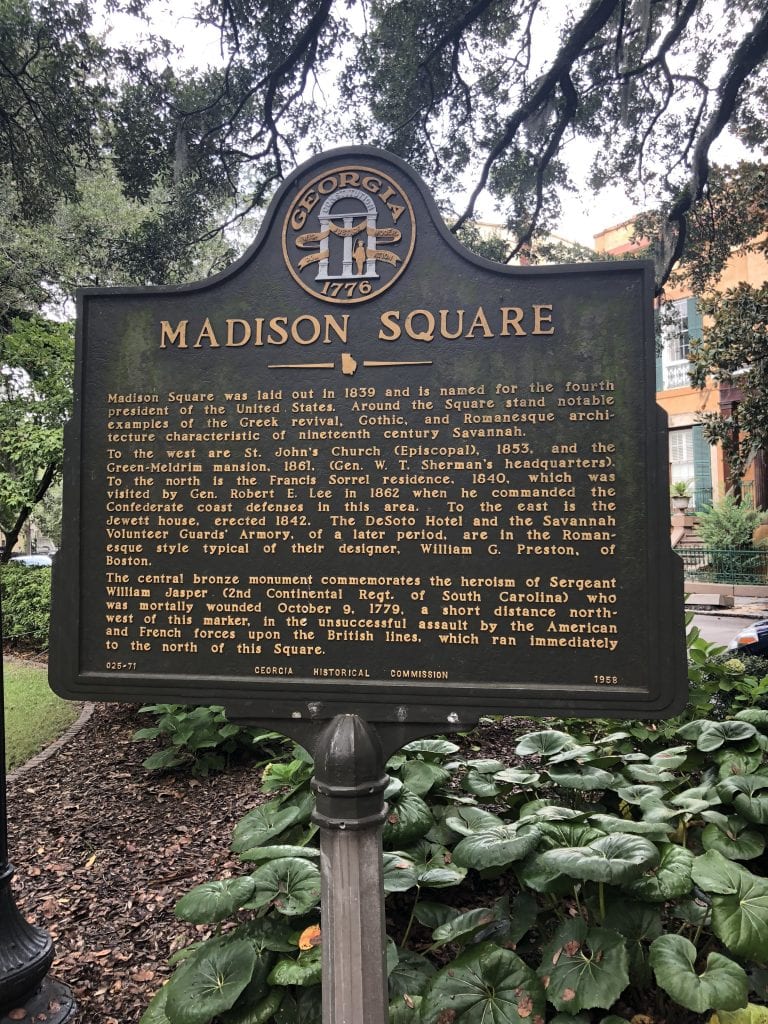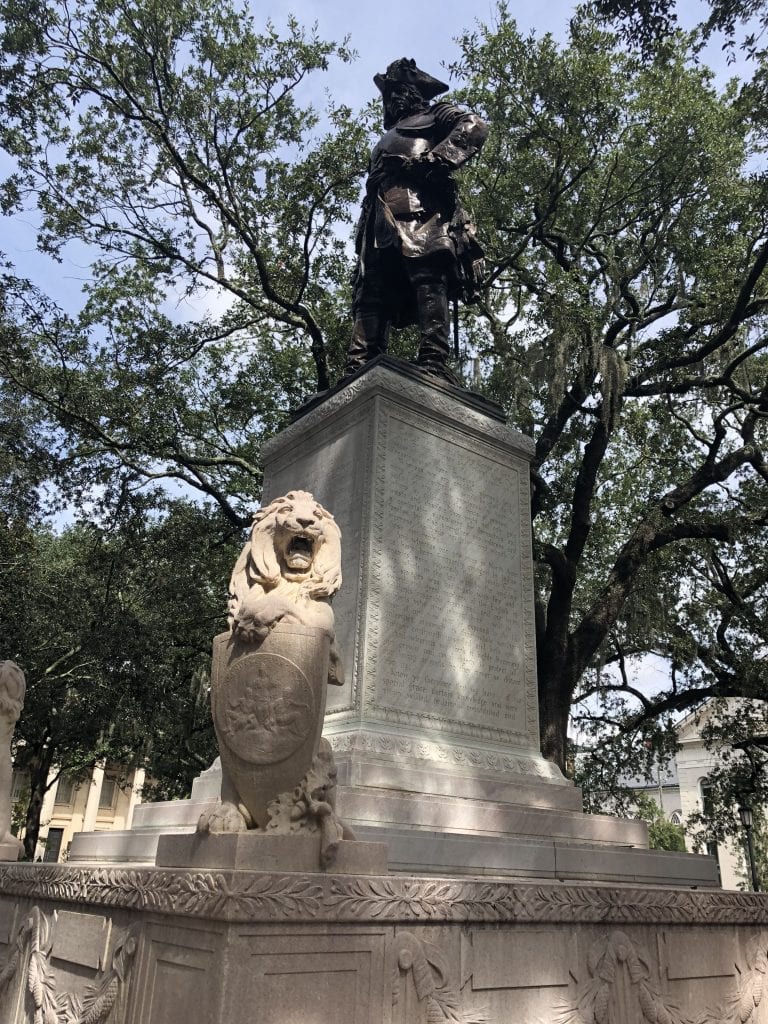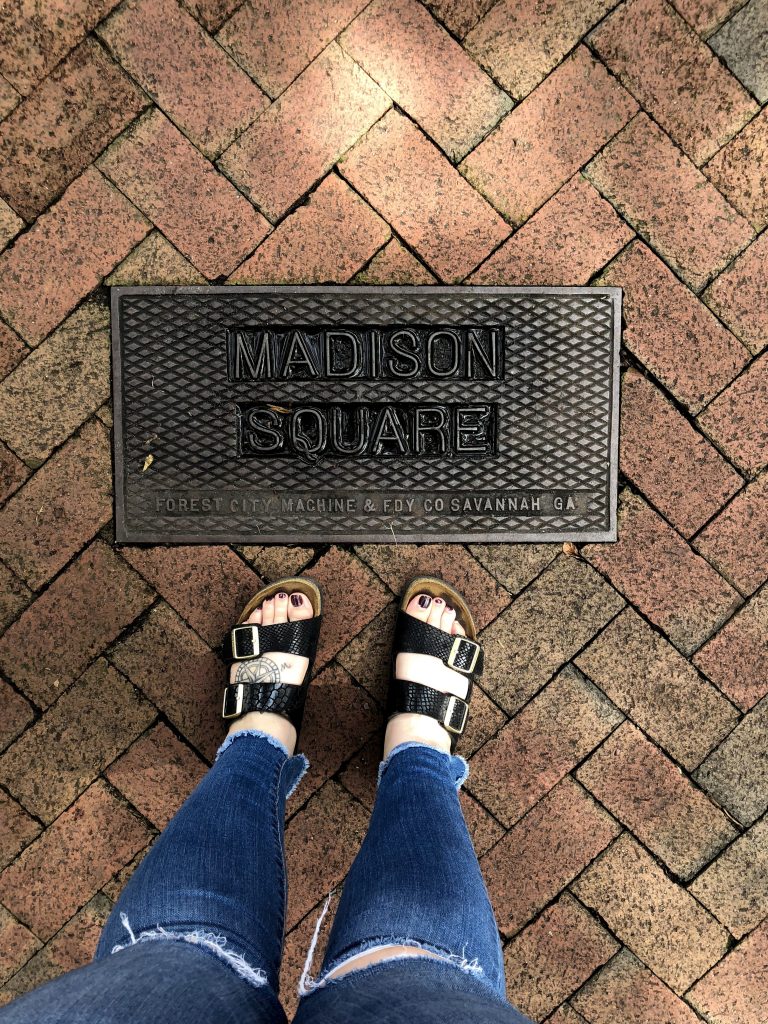 After our tour we were super hot and tired so we went in search of some lunch. It is really cool because there is a trolley that drives around Savannah and it is free to ride so it was a great way to get from one side of the city to the other.
For lunch we went to Treylor Park at the recommendation of our tour guide and it was so good! I had the Chicken and Pancake Tacos which you have to get if you go!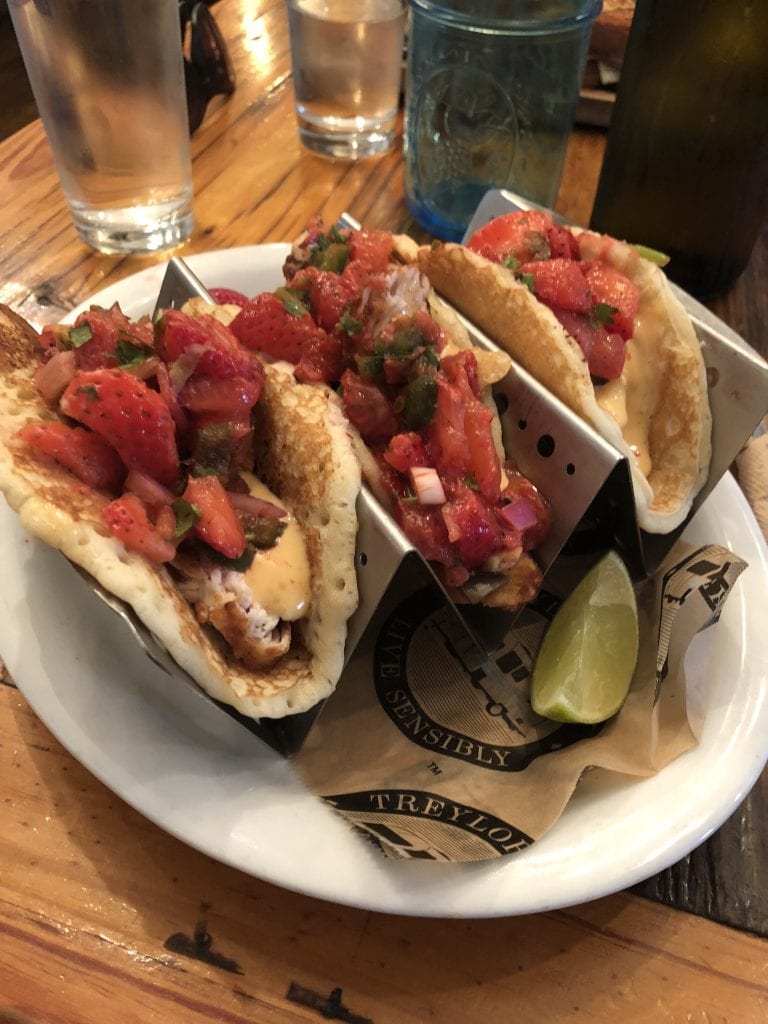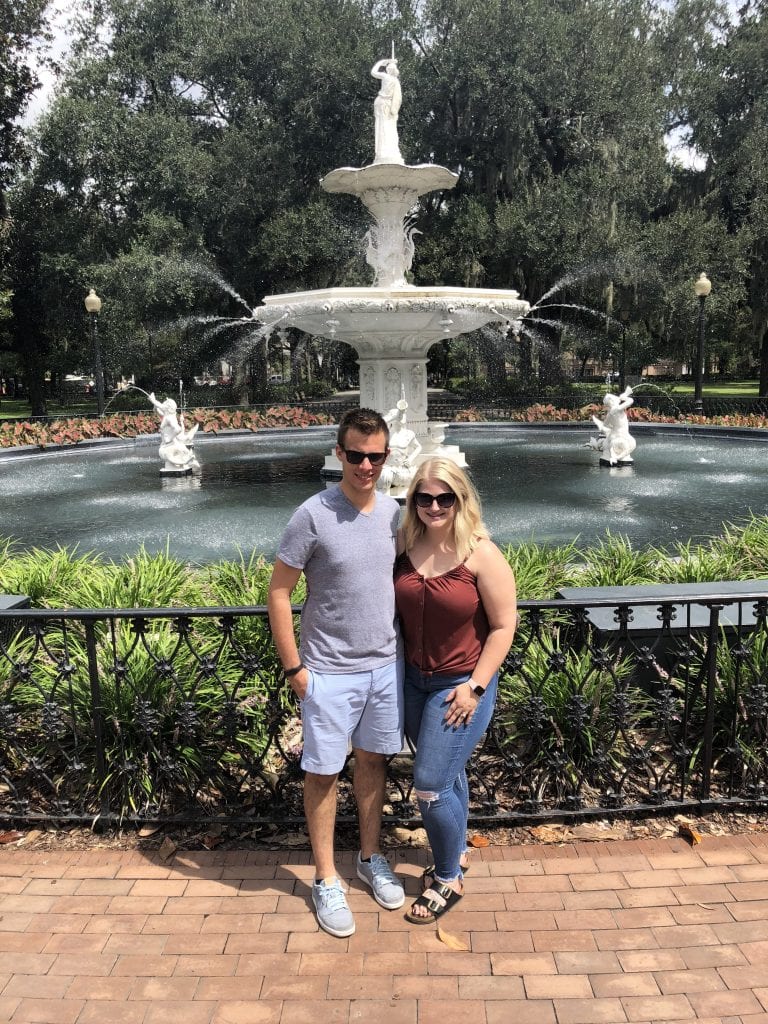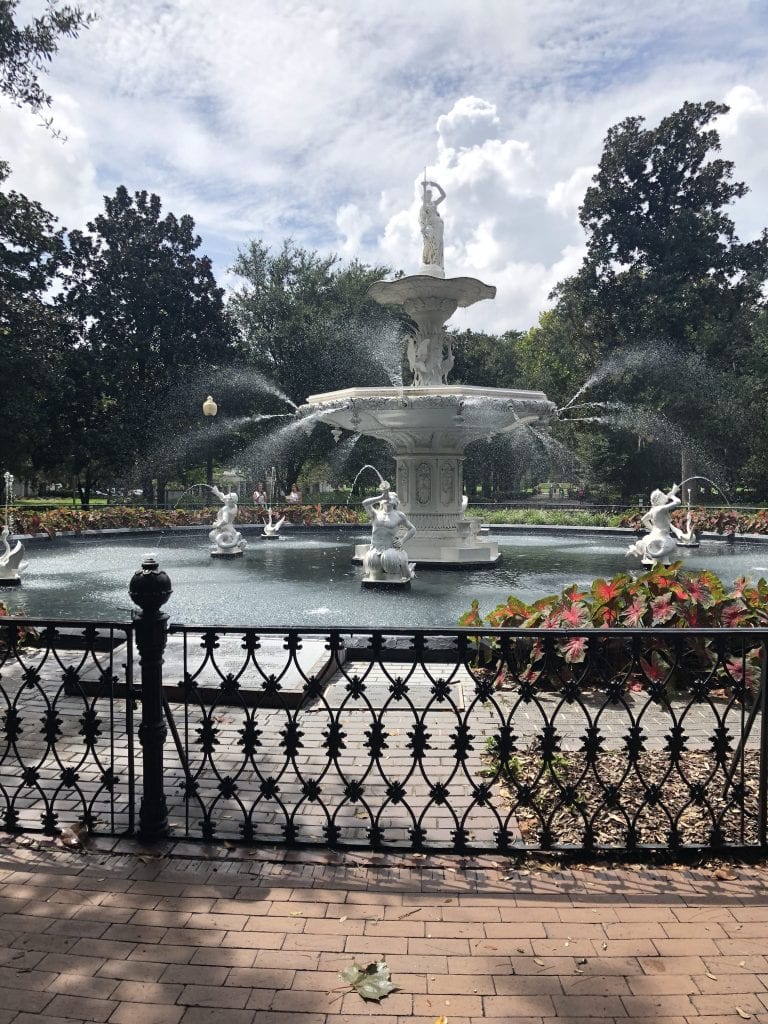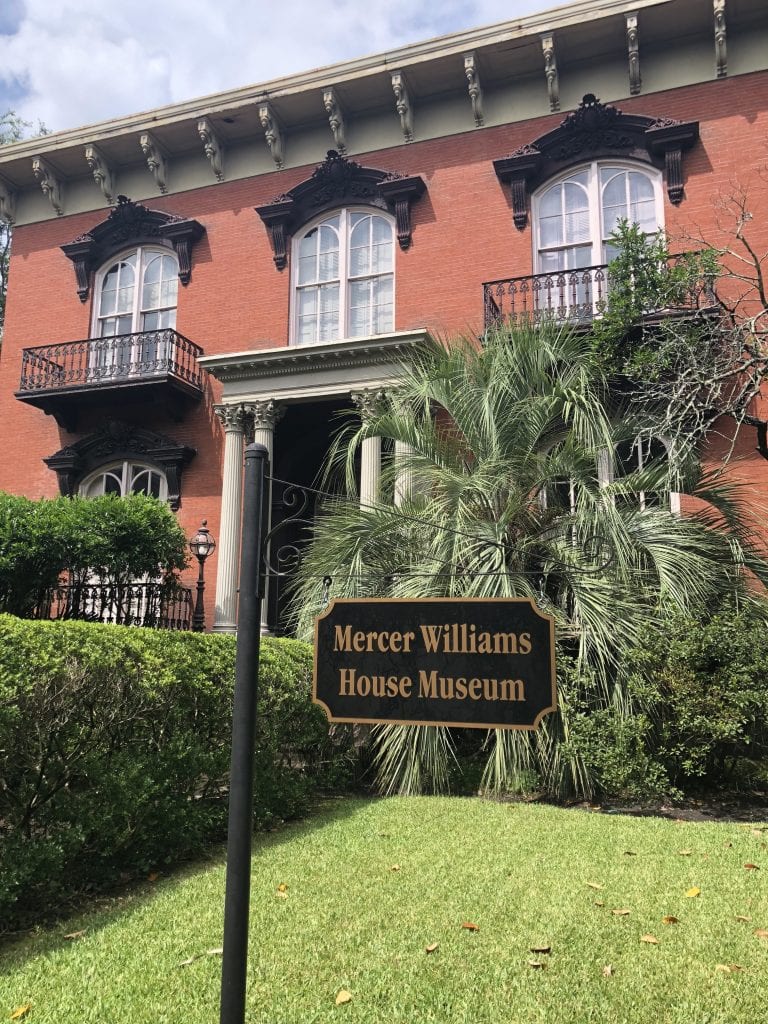 Next we did some shopping and then went to the Prohibition Museum which surprising was really interesting!
And the best part of it was that at the end, there is a speakeasy bar and the drinks are super good – make sure to buy a drink ticket with your entrance ticket, it is well worth it!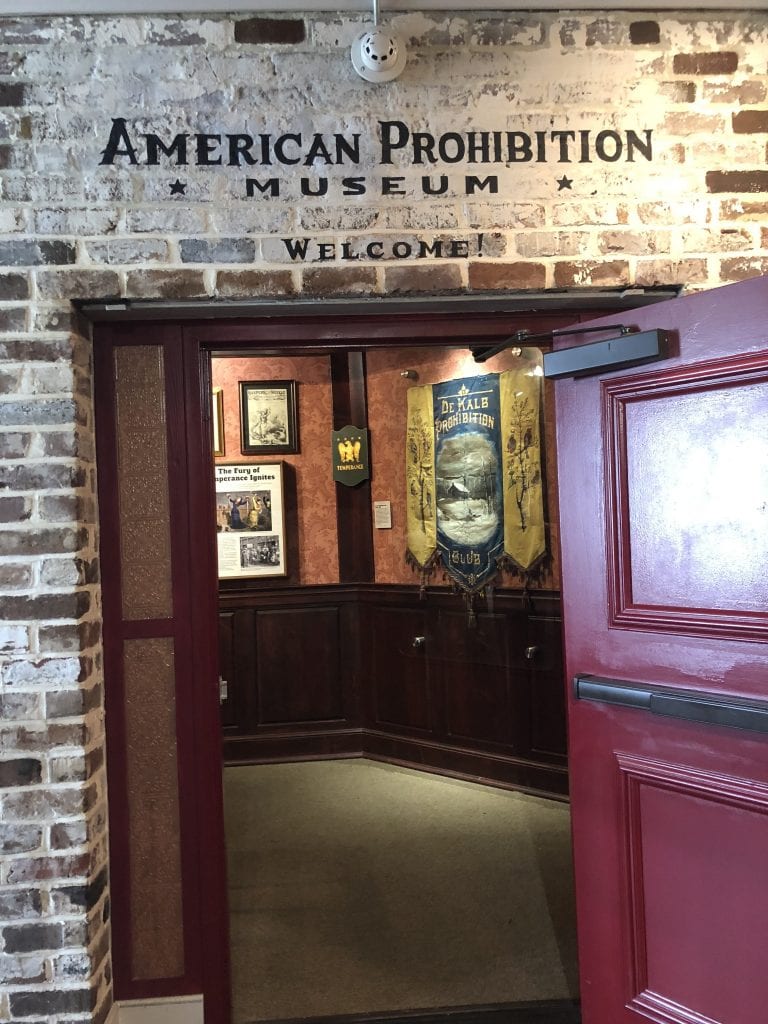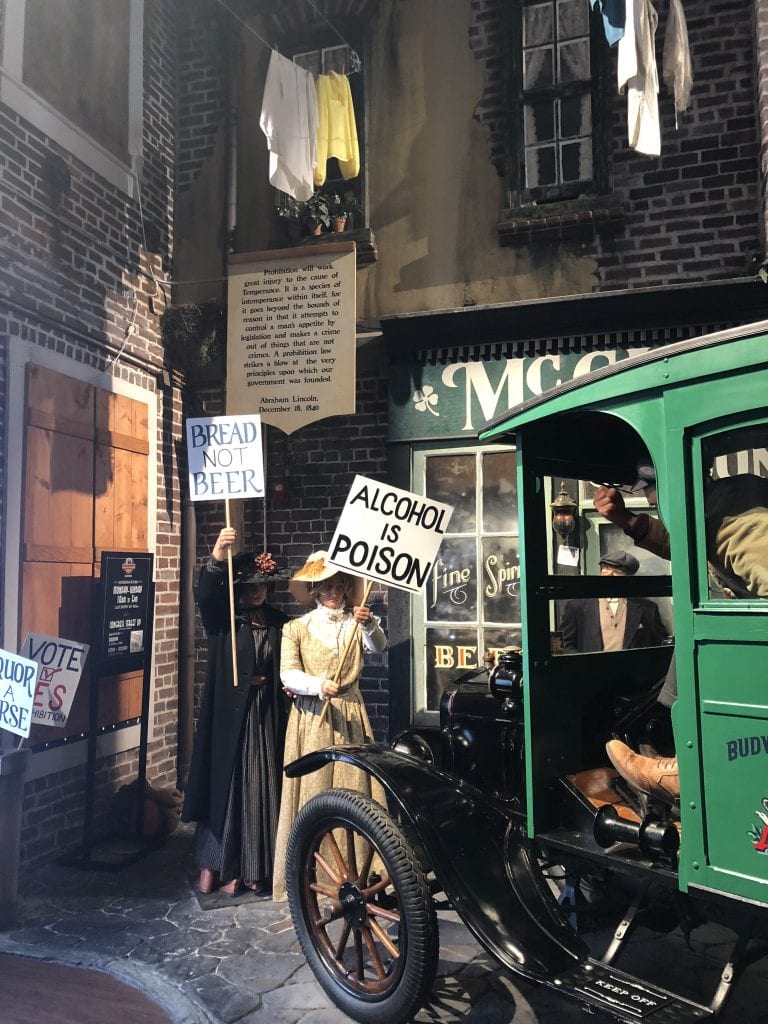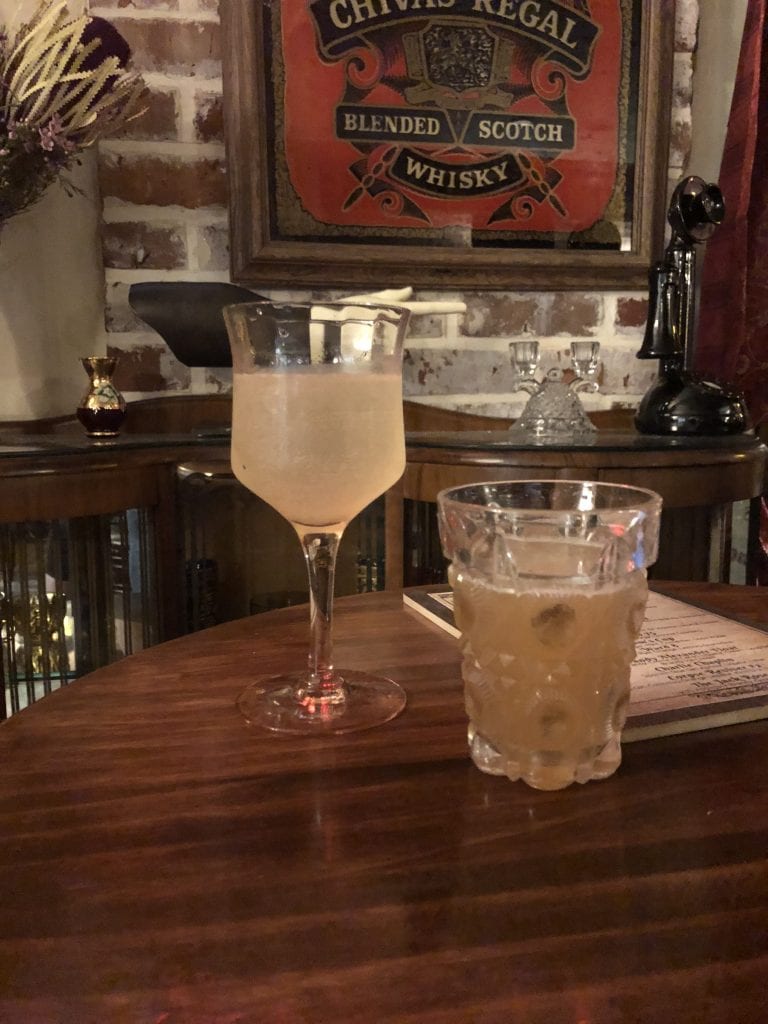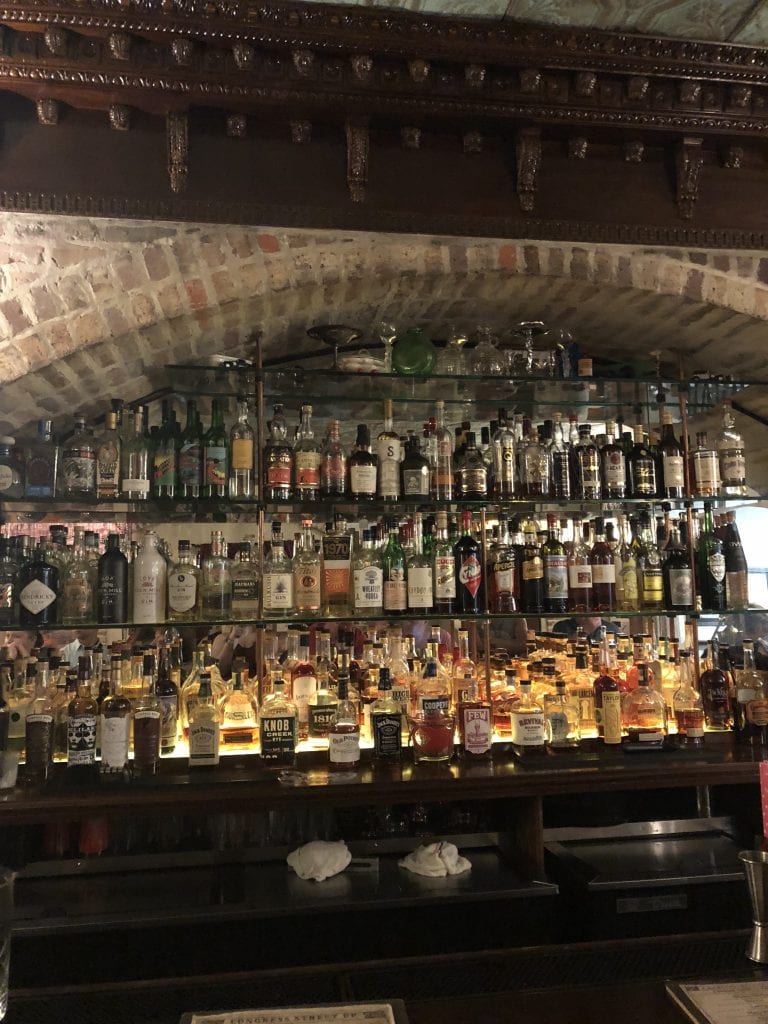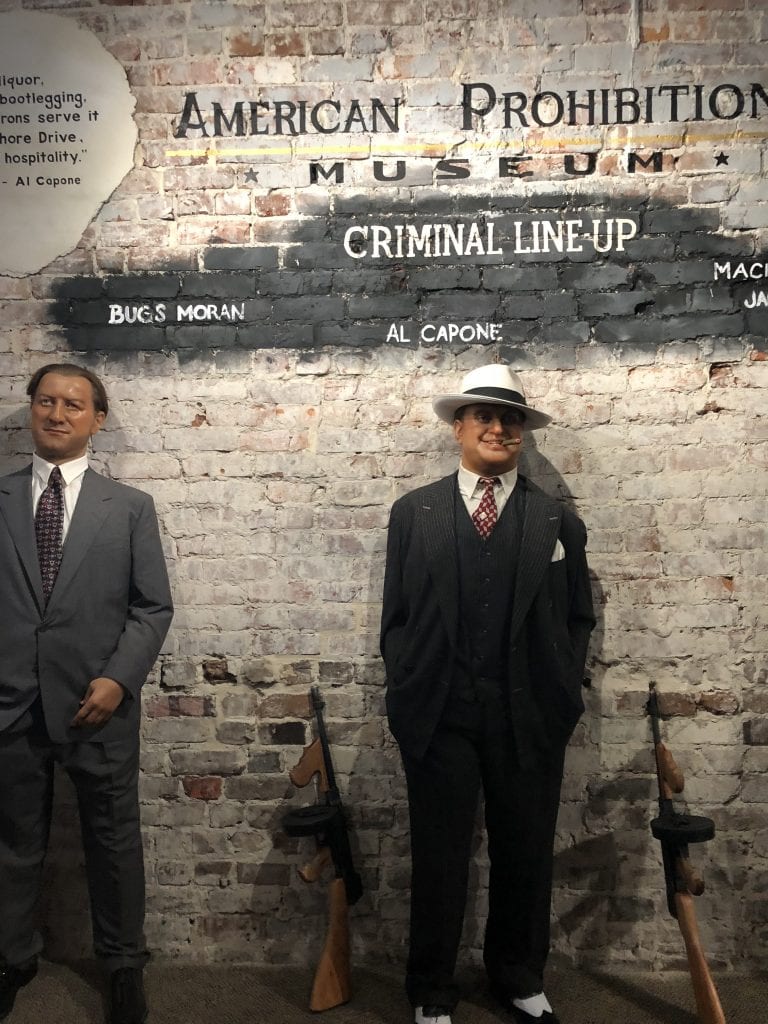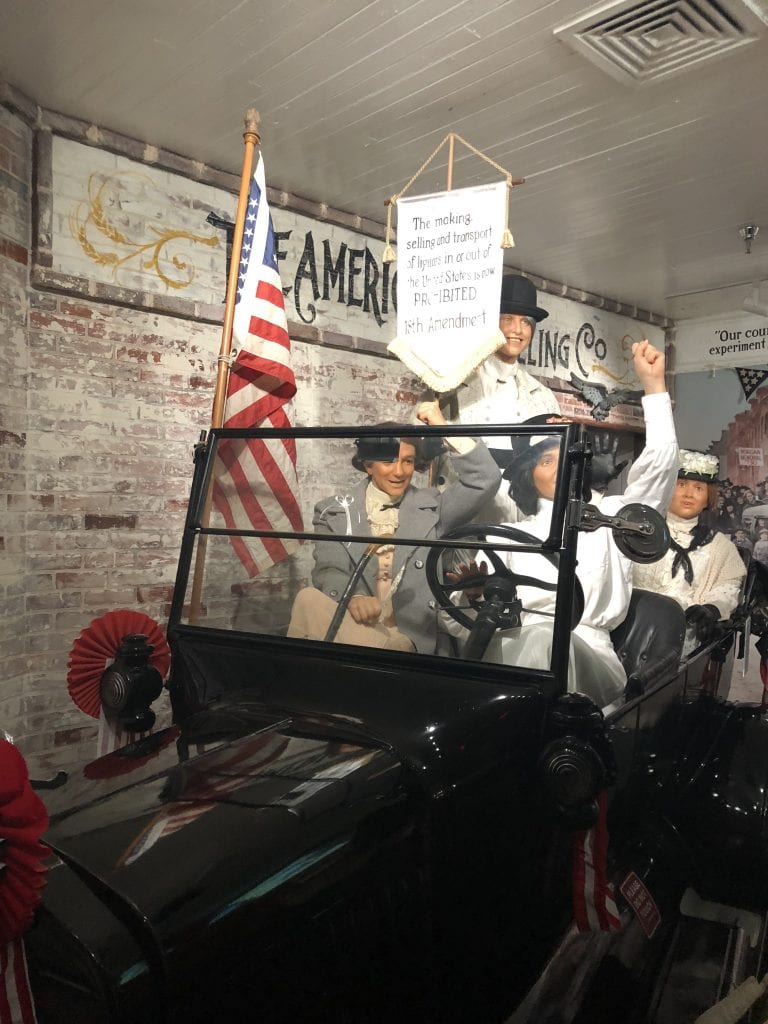 After the museum, we did a bit more shopping and wandering around the area before heading back to the hotel and calling it a (really) early night.
The next morning we were up early again to head to Hilton Head and get some beach time in!