Over the past few months, I have talked a lot about my absolute favorite way to start my day – Cameron's Coffee. I have a cup each morning to start my day on a positive note. I often get asked, "If I don't want to buy coffee online, where can I buy Cameron's Coffee?" So I figured it was time for me to share where I get my coffee when I don't purchase it through the Cameron's Coffee website!
Related Post: Cameron's Coffee Review
The great thing is that it is super easy to find Cameron's in stores like Target, Hy-vee, Walmart (even Costco and Sam's Club!). They're a Midwest based company, so I can find them just about anywhere in my area. While this may differ by state, Cameron's Coffee makes it super easy to figure out where you can get your coffee fix locally. Just use their Store Finder tool here!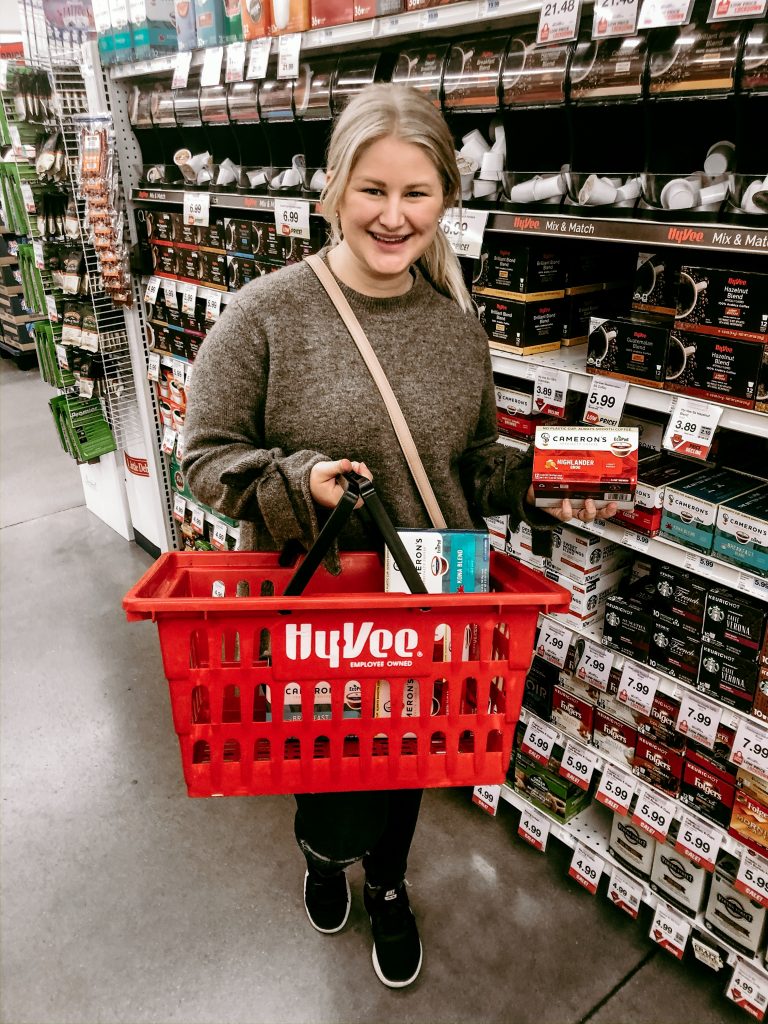 For me, I tend to get my groceries at Target or Hy-Vee so I typically will grab my coffee from there. The less errands I have to make, the better! I have found that Hy-Vee does carry a few more flavors/varieties in my area, so if I am looking for something specific, I will go there. If I'm wanting to try out a new blend or flavor as well, I'll check out their selection!
And I do always try to check at Costco when I am there for which blends they have available. While they usually only have one or two varieties, it can be great to buy it in bulk!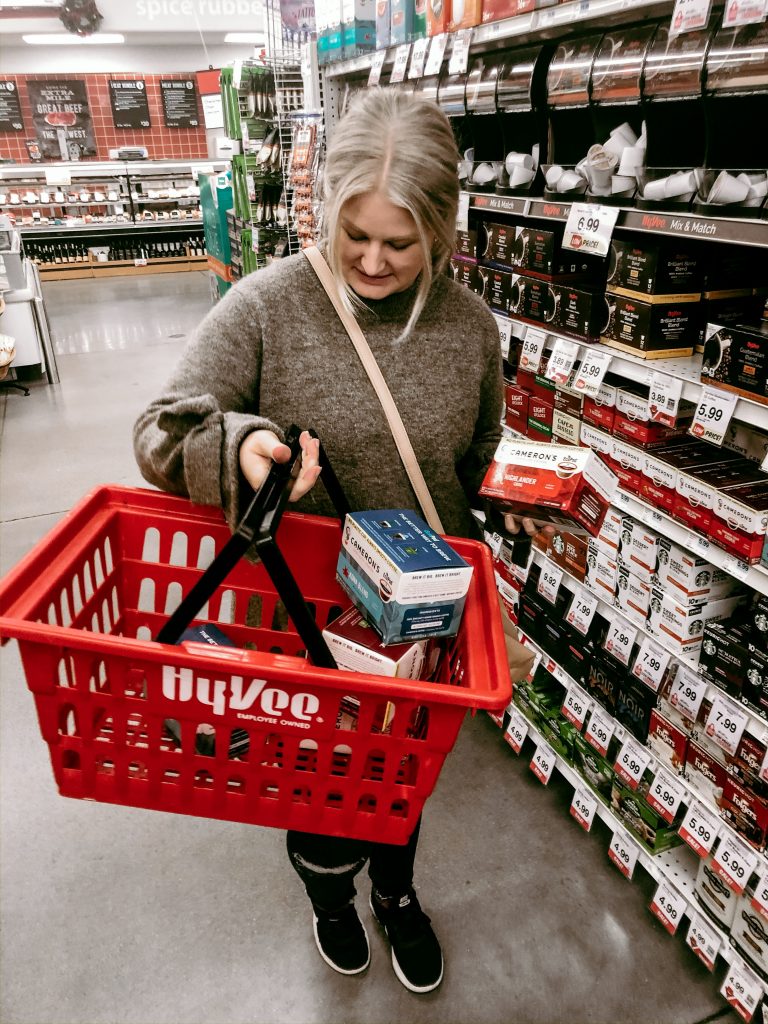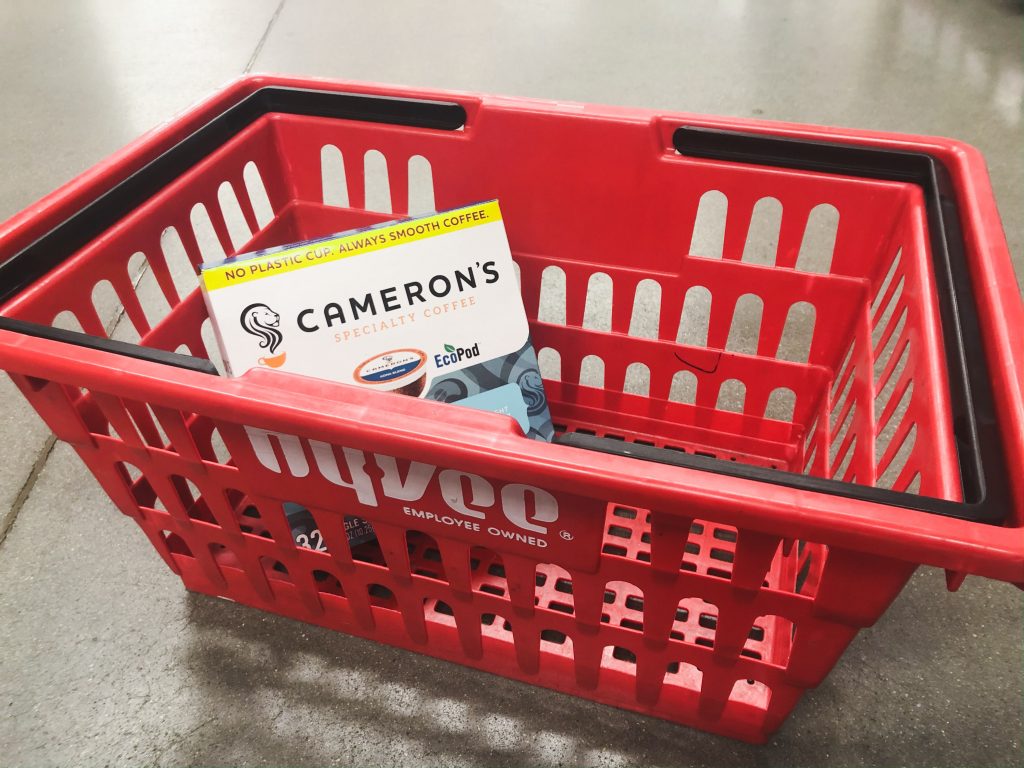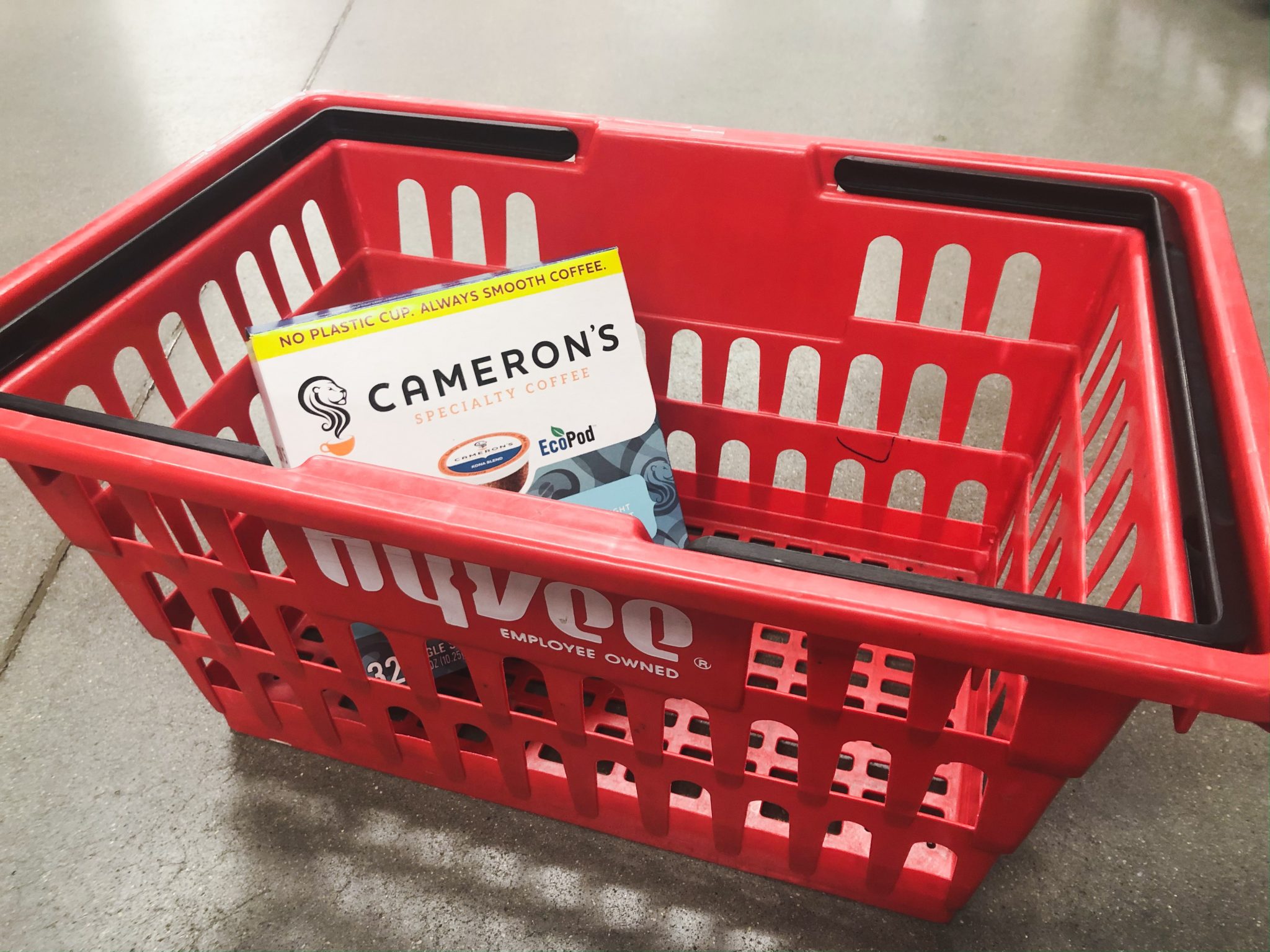 If you are searching for which blend or flavor to buy, the limited edition holiday blends are a great place to start! Especially for this time of year. Find out more about the holiday blends and which one is my favorite, here: Cameron's Coffee Holiday Flavors you are sure to love!
I personally buy the EcoPods for my Keurig machine. But most retailers also carry the grounds in case you use a drip coffee machine or another method. And they're always at a great price point! Tell me below, where do you buy your Cameron's Coffee from?