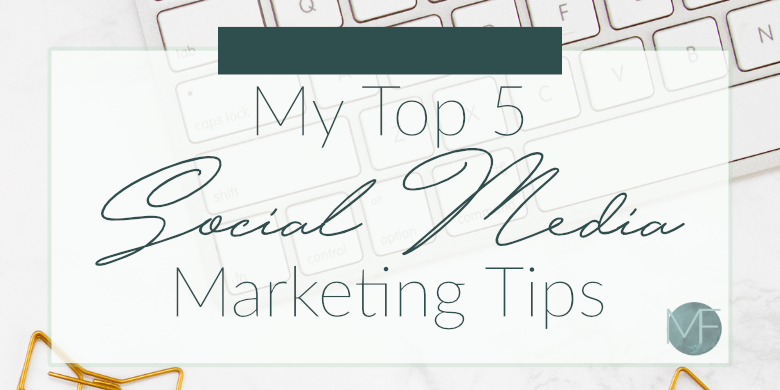 Are you ready to take your business to the next level and skyrocket your reach? Well, I'm sharing five of my social media marketing tips that will help you do so.
1. Get to know social media
This might sound silly, but learn social media. Oftentimes people- especially new or small business owners register for every social media platform under the sun, yet they are not properly posting or building a following. Learn how each platform works and then start posting. There are plenty of free videos and trainings that can teach you the basics of each platform. And when you are just starting out, I would only focus on 2-3 platforms instead of every platform under the sun.
2. Regularity
Posting once a month will not grow your business or bring in new clients/ customers. Develop a regular posting schedule and maintain it. Consistency is key on social media. For most platforms, a minimum of once per day is required.
I know that can be a challenge, after all we are all busy right? If you need help with this, feel free to message me for a free consultation here!
3. Clarity
Have a clear message. There is nothing more confusing than having to figure out what in the world someone is saying. Be polite and get to the point. Social media is a place to let your personality shine through while educating others on your business/ services. Having high quality images that reflect your message or call to action, is a bonus. And if you aren't a photographer or stuggle with finding images, there are lots of stock photo resources that can help boost your account! I love using Haute Chocolate and Just Darlin Y'all.
4. Engage
Follow people back on social media, comment on their posts, like their photos, etc. Engagement will help you stay relevant and fresh in people's mind. Start building relationships with those in the community. Also, use relevant hashtags and tag your location so people can easily discover you.
5. Don't Make Everything a Call to Action
Personally, nothing turns me off more than seeing a business only promoting their products and telling me what to buy. Make sure your platforms are a mix of creative posts and call to actions. Not every post should be trying to have someone purchase your product or visit your store. Instead, think of clever ways to showcase what you have to offer without telling people to come purchase your things. For example, take a silly photo or video of your employees goofing around with the latest merchandise.
Feeling overwhelmed? We've all been there! If you would like additional help developing your brand's online image and managing your social media platforms, contact me today. Together, we can grow your business!