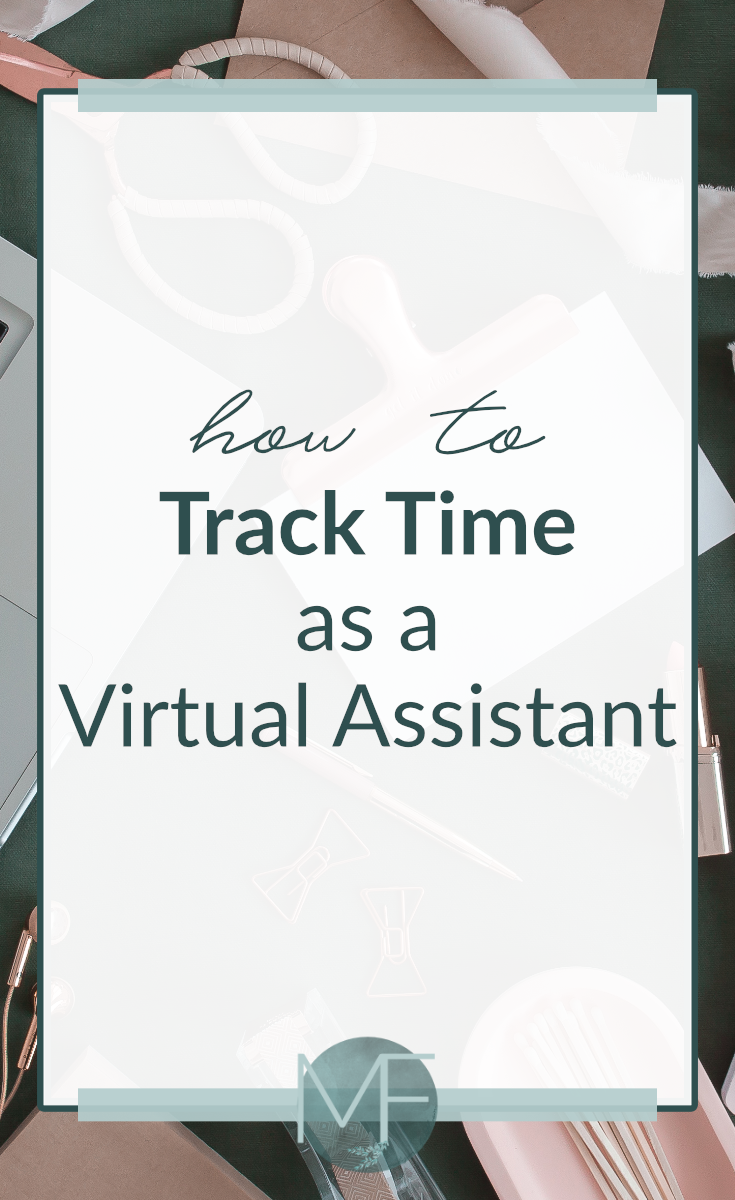 Whether you are just getting started running your own Virtual Assistant business, or you have been running it for awhile, it can always be good to take a look at your processes and make sure that you are using your time in the best way possible. Since many Virtual Assistants charge hourly then they need to be able to track their time. However, did you know that it can be great to track your time for other reasons as well? Today, I am going to go over how to track time as a virtual assistant and why you should be doing it (even if you don't charge hourly!)
Let's jump right in. Who needs to track time?
Anyone who is paid hourly:
Of course if you are being paid hour to hour, then you need to keep track of your time. Being able to tell your clients exactly where their paid time is going (and how much is being used) is really important as a Virtual Assistant!
If you don't have a set schedule and want to develop one:
Now, maybe you don't charge your clients by the hour so you don't know if you need to track time. However, there are other reasons why you need to track time, for instance maybe you finish off each day and you just aren't sure why you didn't get anything accomplished. Maybe you spent a little (or wayyyyy too much) time on social media or other non-work things. Tracking your time can help you determine how much time and effort you are putting into each task.
If you need help staying on task:
I know I already mentioned it above, but have you ever been on a social media site just browsing through, and you promise that you will only spend 5 minutes, only to realize an hour later that you wasted that time? Trust me, I have totally been there! In order to keep you from doing this and make sure that you are staying productive you can use things like the Pomodoro method in order to stay productive.
Related: How to Stay Productive when Working from Home 
What program should you use?
This is completely up to you! However, after testing out a number of different ones, I fell in love with Toggl.
Why do I love Toggl so much?
It is free!
Who doesn't love a product that is free? Full disclosure- you can pay for Toggl to get a few extra benefits. However, since I have been using it for over a year, I have never felt the need to upgrade to the paid version.
You can track multiple clients and/or projects
Keep everything in one place and quickly switch from one task to the other with just a few clicks!
You have the ability to create quick and exportable reports
My clients love this! If they are paying me hourly then they like to get these reports at the end of every week to see what I spent my time on and how much of it I spent.
You can add team members or subcontractors as needed
Ready to expand your business? (GO YOU!) Toggl is a great way to see immediately what they have been spending their time on and also they have the ability to track time under your clients so it can all be kept in one easy place.
It is simple and easy to use!
There is hardly any learning curve – it is so quick and easy to learn! Give it a try here!