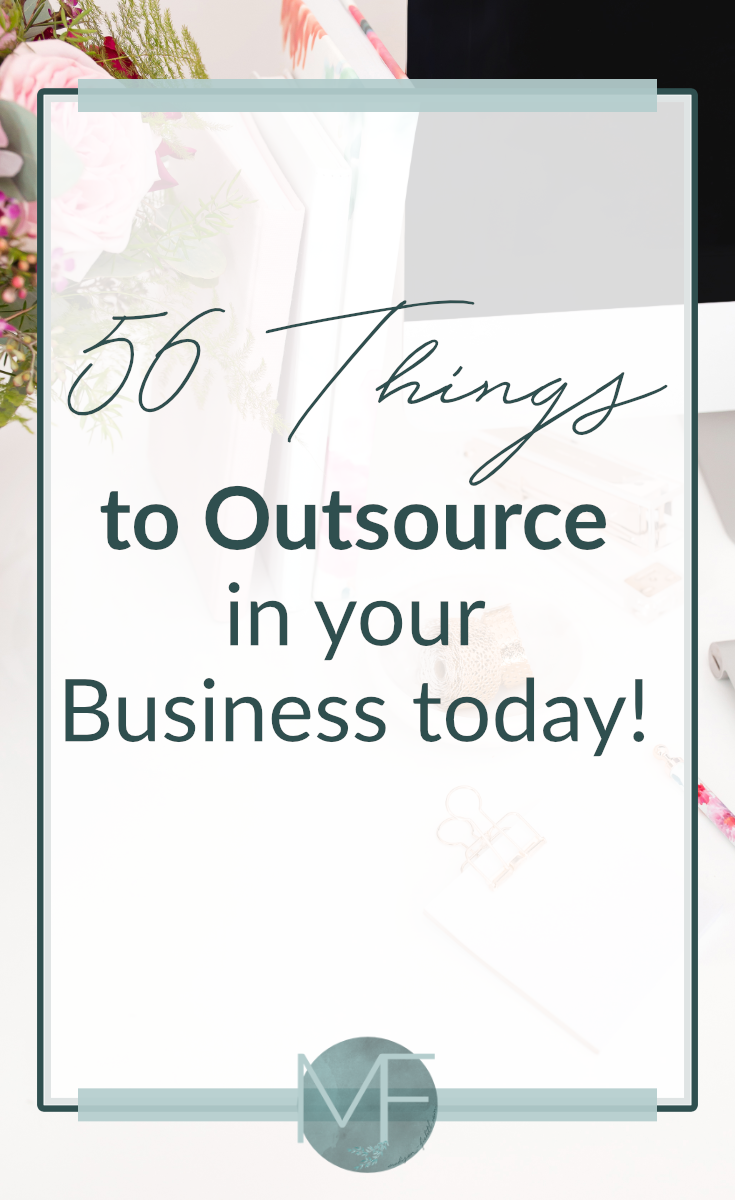 We all know those certain tasks that always get pushed back "just one more day". Maybe it is because we can't find the time to get them completed or sometimes it's a task that we just can't stand! Either way, continuously putting important tasks on the back burner is probably causing unneeded stress and potentially a lot of harm to your business!
Ready to make a change and break free of those tasks?! One way to do it is to outsource to a professional. This could be a Virtual Assistant (like me!), an Accountant, an Online Business Manager or another industry professional. To help you get started in figuring out what exactly you should even be outsourcing, I have created a list of 56 Things to Outsource in your Business Today!
Ready for some serious inspiration? Great, here we go!
56 Things to Outsource in your Business Today!
Social Media Scheduling
Posting to Instagram
Social Media Engagement
Blog Writing/Editing
Blog Formatting
Email Newsletters
Email Management
Inbox Detox
Proofreading
Organizing Dropbox
CRM Set-Up
Meeting Minutes
Preparing Presentations
Sending Greeting Cards
Travel Planning
Event Planning
Client Management
Calendar Management
SEO
Analytics Tracking
Graphic Design
Video Editing
Legal Services
Comment Responses
Community Moderation
Data Entry
Research
Taxes/Bookkeeping
Customer Support
Photo Editing
Lead Generation
Order Fulfillment
Audio Editing
Payroll Management
Ecommerce Set-Up
Public Relations
Branding
Affiliate Work
Client Gift Giving
Transcription
Photography
Phone Call Management
File organization
Employee On-boarding/Training
Course/eBook Launch Management
Webinar Assistance
Budgeting
PDF Conversions
Deadline/Deliverables Tracking
Install WordPress Plugins/Themes
Site Maintenance
Designing Landing/Sales Pages
Creating forms
Sending Client Invoices
Press release writing/distribution
Creating Autoresponders
Did you get some great ideas on what you can outsource in your business? If you are ready to work with a Virtual Assistant, you can reach out to me here! I can't wait to here all about how I can reduce your stress and help your business!
Have other ideas on what to outsource? I would love to hear from you below!