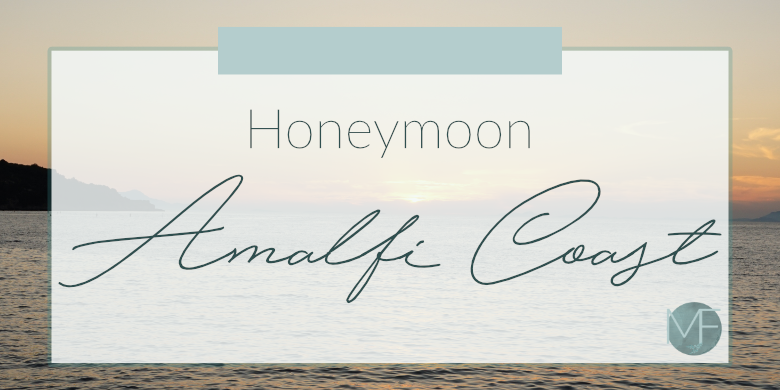 Today on the blog, I am bringing you something a bit different. I have debated about this for awhile now and I have decided to start blogging about my lifestyle (in addition to my business tips and Heart, Hustle and How-To of course!) When I first started blogging, I did so to keep my family and friends updated about what was going on in my life. And I fell in love. I loved being able to have an outlet for my adventures and discoveries. Sooooo after thinking long and hard, I decided why shouldn't I start writing about my life again? For those of you who could care less (no hard feelings!) I have created separate sections on the blog so you never even have to see these posts if you don't want (but if you do- that's awesome too!)
If you follow along with me on Instagram, you probably noticed that I married the love of my life on July 8th and it was truly the best day ever! We had over 40 people travel to Germany from the US to join about 70 Germans to celebrate with us. It was the first time that most of Manuel's and my family have met so it made it even more special. After the wedding, we went with my sister Paige and brother-in-law Jon to the Amalfi Coast and Barcelona. We had such a good time that I knew I needed to share it with all of you!
Manuel and I flew into Naples and met up with Paige and Jon there. After getting lost because I was too impatient to wait for the car rental shuttle and we decided to find it on foot, our trip had begun. We collected the car and drove the hour or so to our hotel in Sorrento.
Upon arriving at Villa Prestige, we were greeted with drinks and appetizers on the terrace. The views from this place were incredible and the staff was amazing! We had a lovely surprise waiting in our room of chocolate fondue, champagne, and bruschetta. After digging into the chocolate fondue (you better believe I ate most of it, poor Manuel), we headed into Sorrento to explore. While we originally thought that Sorrento would be the less pretty version of Positano – we were wrong! I thought that Sorrento was gorgeous and not overcrowded with tourists. We had dinner along the water and watched the sun set before grabbing some drinks, limoncello, and gelato and retiring back to the hotel for the night.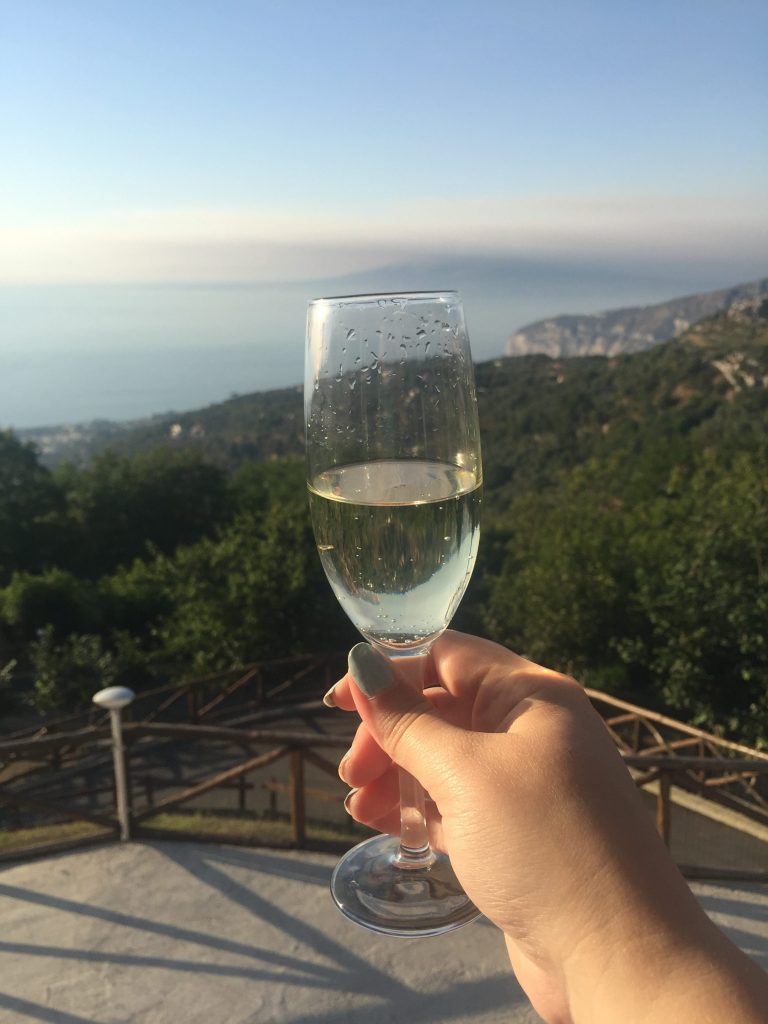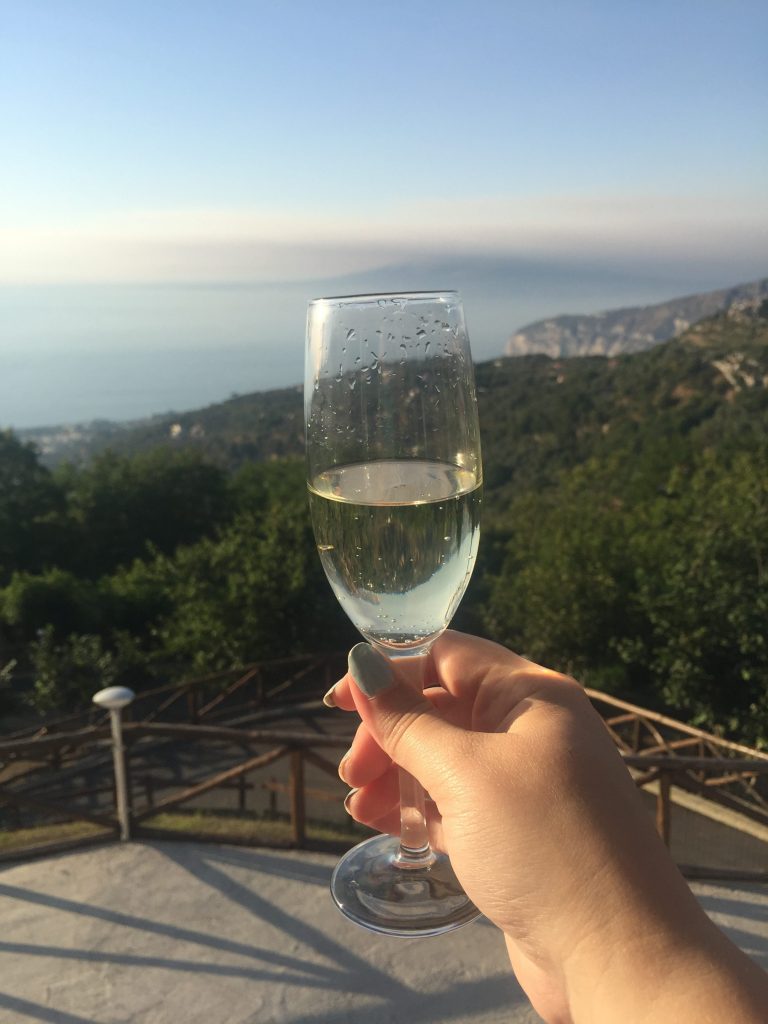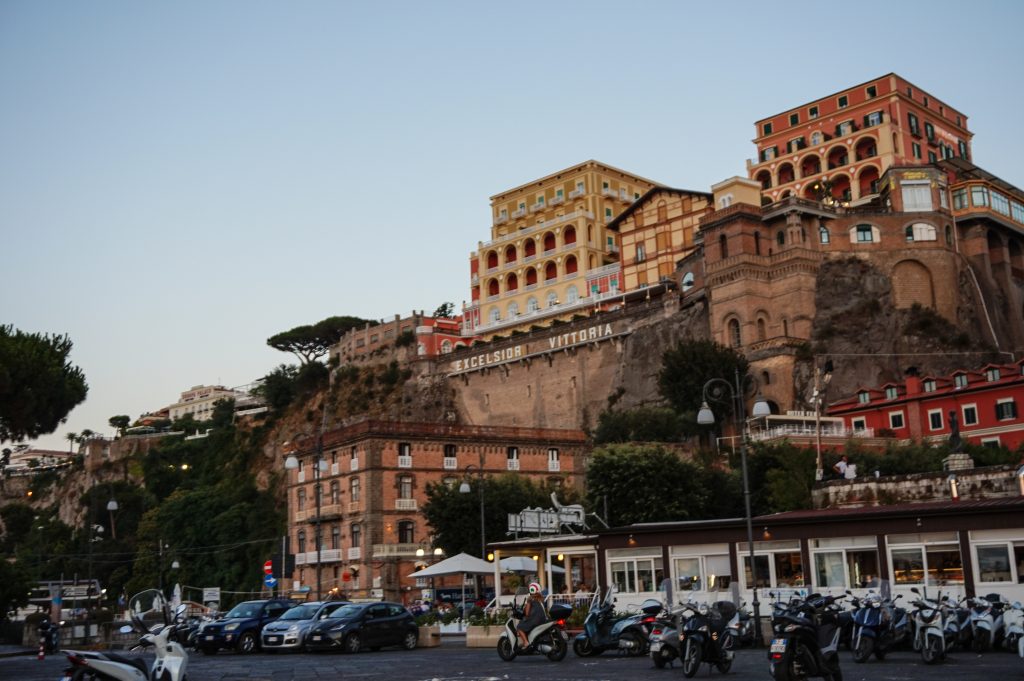 The next day we traveled the "road of death" – between Sorrento and Positano. It was completely terrifying! Thankfully Manuel was driving and he remains pretty cool under pressure. This road was so twisting and winding that we never knew what was coming next. And one side of the road was a straight drop off into the sea and the other side was a rocky mountain side…. Scary! When we finally arrived in Positano we made our way down to the beach and secured a few chairs to hang out in. While it was really beautiful there, I was a bit sad that all of the beaches are so rocky. It was extremely difficult to get in and out of the water since we didn't have water shoes and the rocks were scorching hot! Paige and I actually burnt our feet on them and they were a strange orange color the rest of the trip…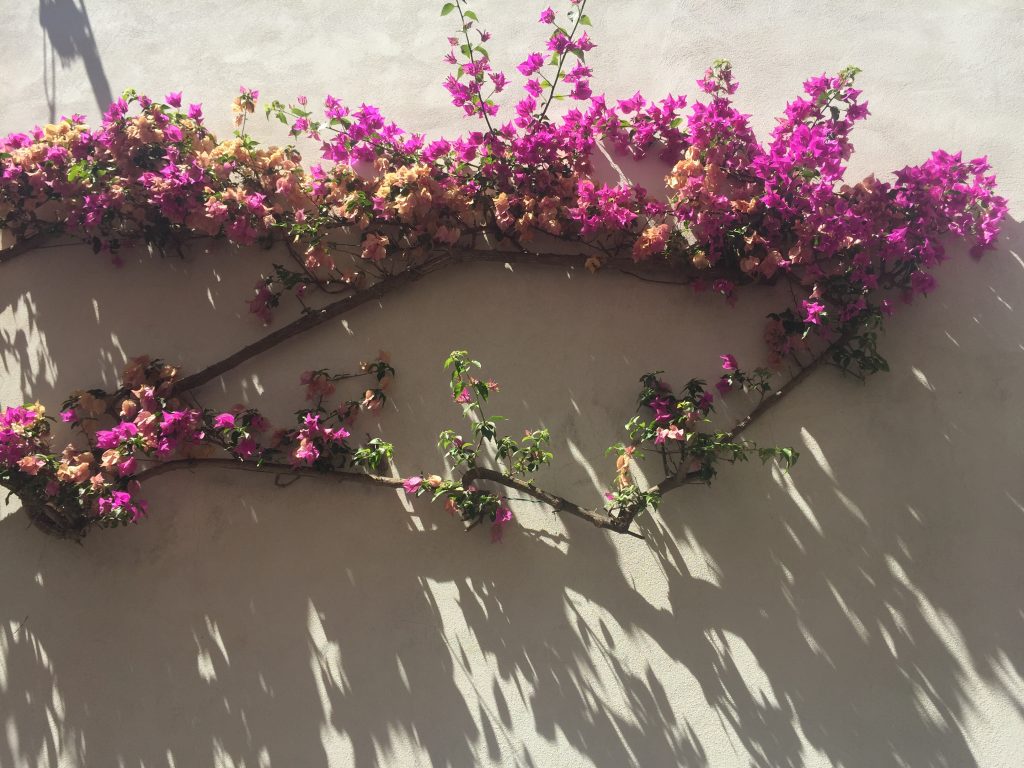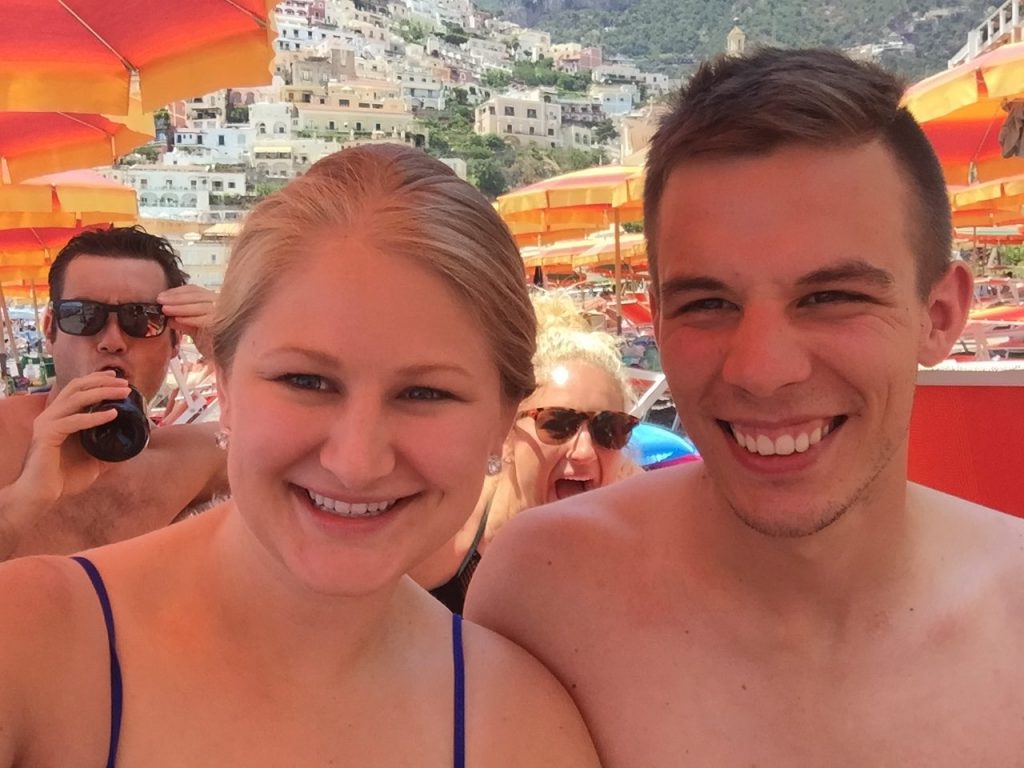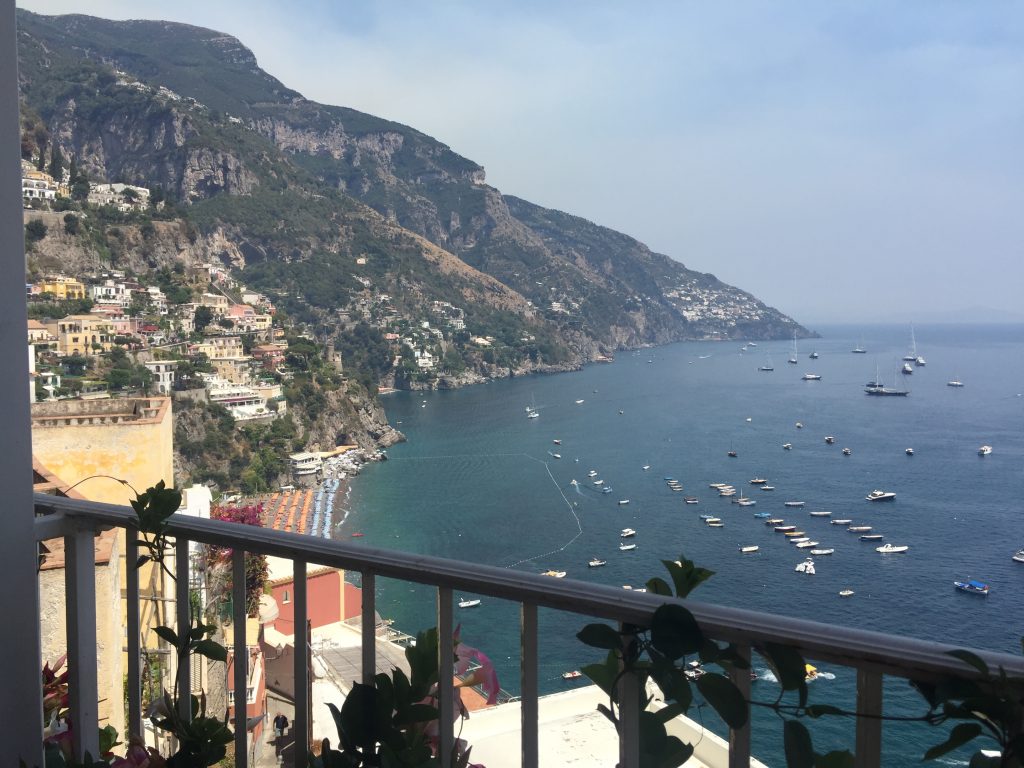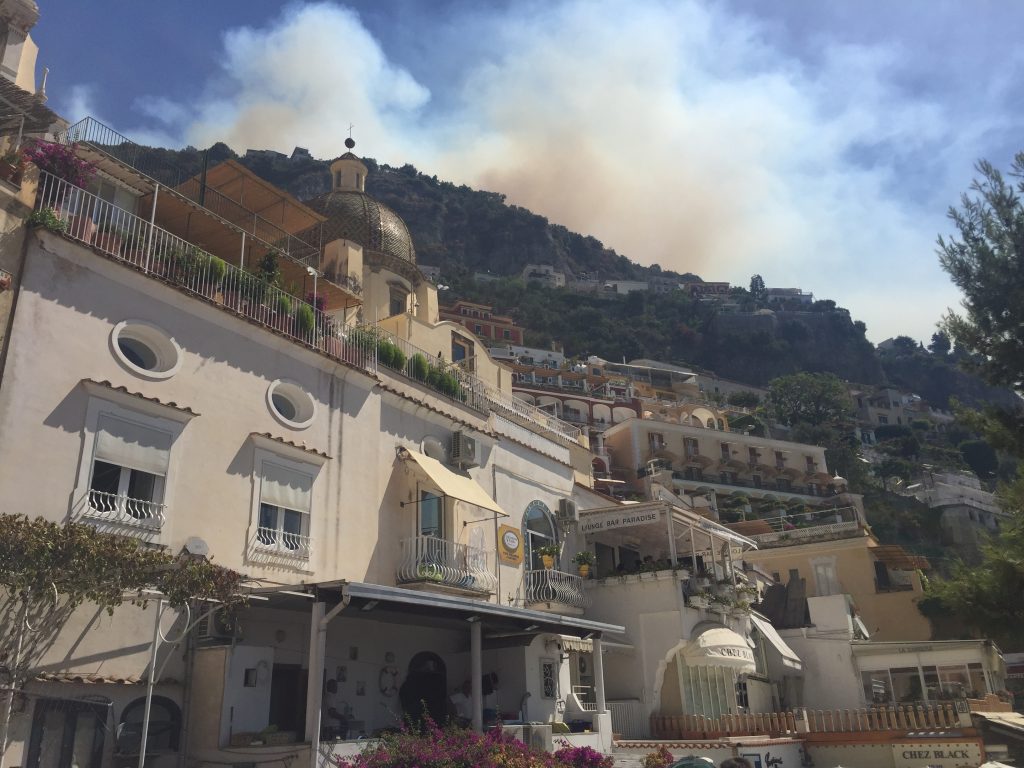 That night we decided to have a low key dinner at the hotel. And before we headed to dinner, we celebrated Paige and Jon's 3 year anniversary with a champagne toast on our balcony! It was really special that we get to have anniversaries within only a few days of each other (and my parents are a few days after us! I guess we all thought July was the best month for a wedding!)
Once we got to the restaurant, we found out they had 7 Euro bottles of house wine, we did the only thing that all 20-somethings do with cheap wine… we had a wine race! It was Paige and Jon vs Manuel and I and guess who won? Manuel and I did! Although the next morning I certainly didn't feel like we had won, I felt like we lost terribly. Back when we had first arrived at our hotel earlier in the week, we booked a boat to take us out to Capri on Thursday morning. The last thing I wanted to do when we woke up (rather hungover) was to get on a small boat and make the trek out to the island. The trip out to Capri was pretty rough waves and we were all feeling like we were going to throw up by the time the boat driver parked in a cove for us to swim.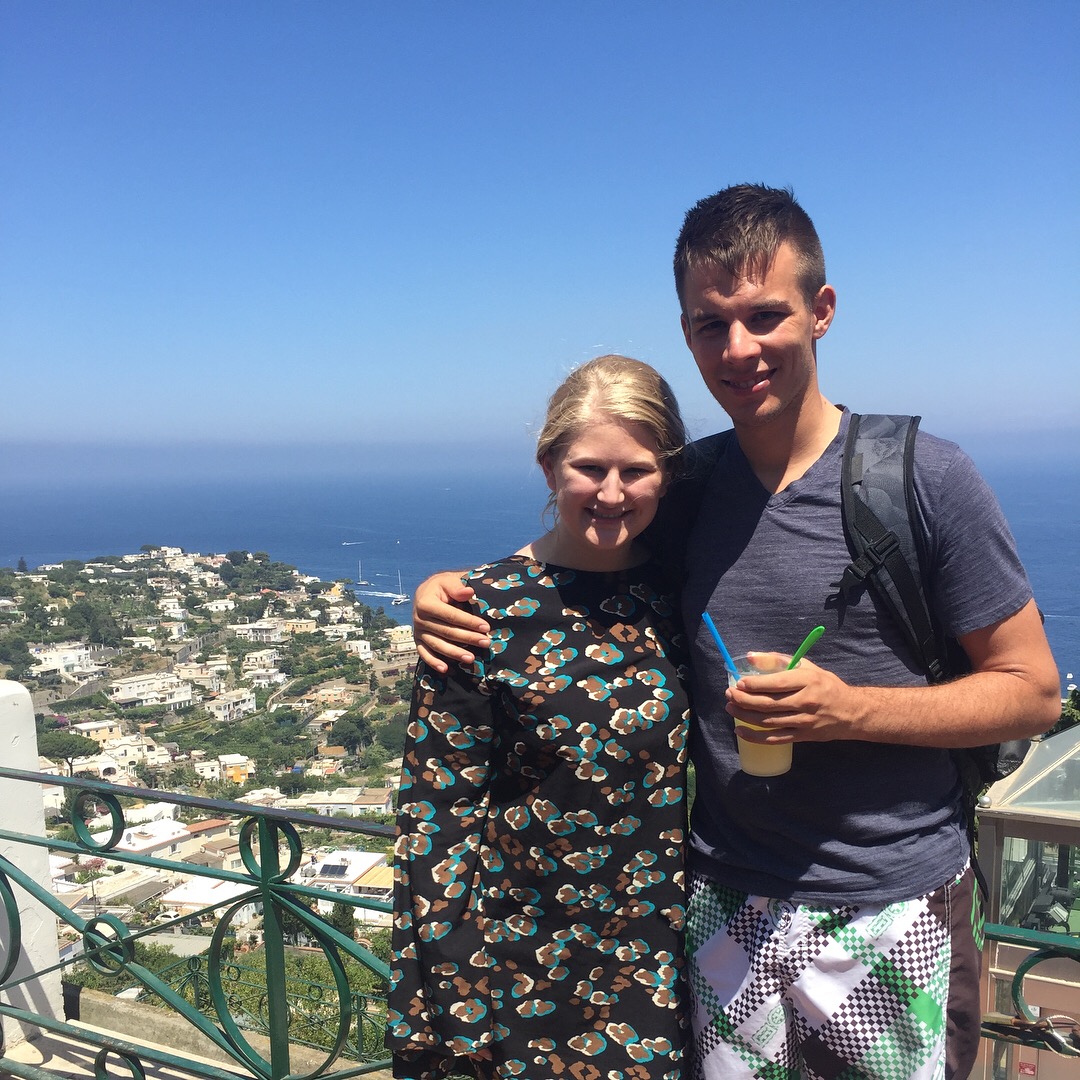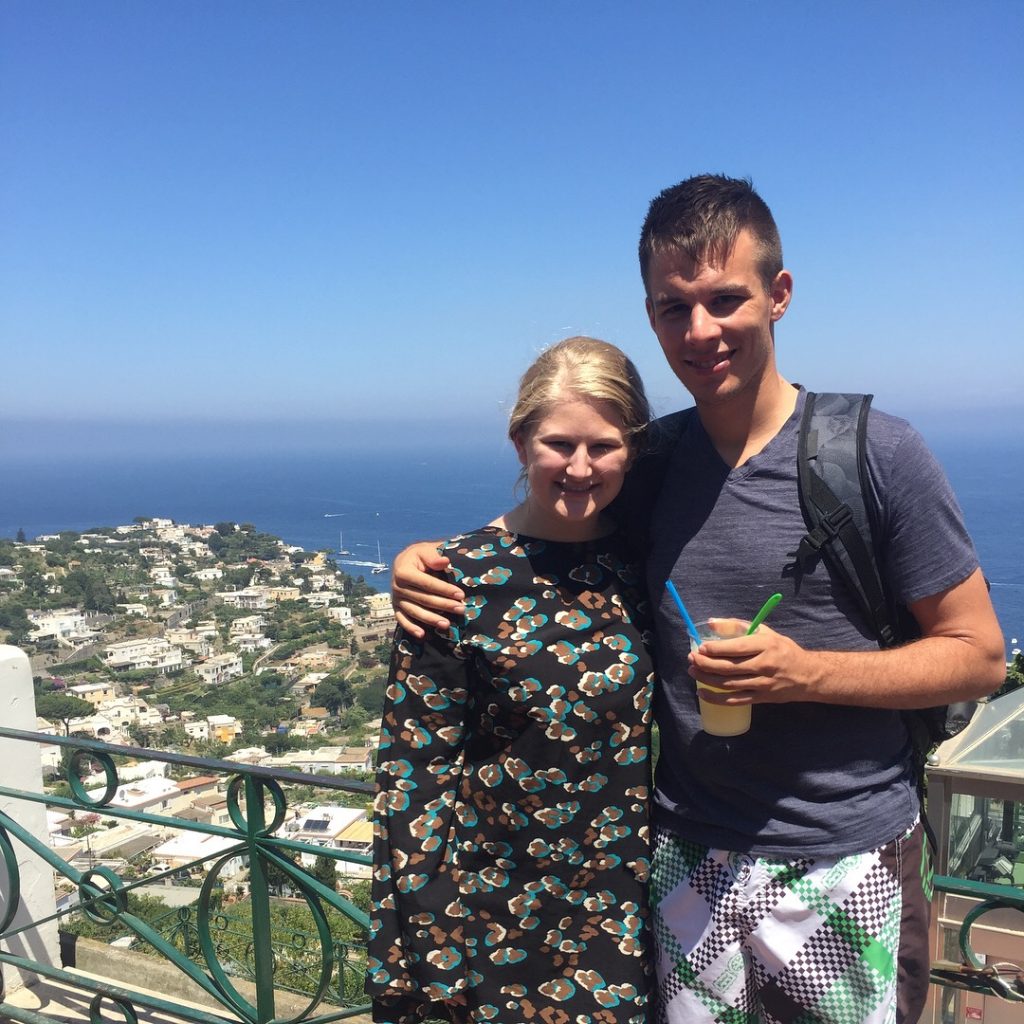 The swimming felt fantastic and the water is so incredibly clear- you can see pretty much all the way to the bottom. After snorkeling for awhile, we continued the journey onward to the docks. Since we arrived on the smaller dock, we had to get over to the main part of the island and because we weren't feeling the greatest, we sprung for a topless jeep taxi. Walking around in Capri was sadly disappointing. It was extremely crowded with tourists and the shops were either souvenir shops or high-end designer brands. We hit up a pharmacy to get some Dramamine for the boat ride home and then we headed back to the smaller side and relaxed on the beach until it was time to catch the boat back. The boat ride back was beyond awful. I was pretty positive that the boat was going to capsize and during the 1-hour ride back, I was clenching onto the seats. Luckily, we made it back and finished the ride with a shot of Limoncello (which was much needed since I had to peel my hands away from the seats.)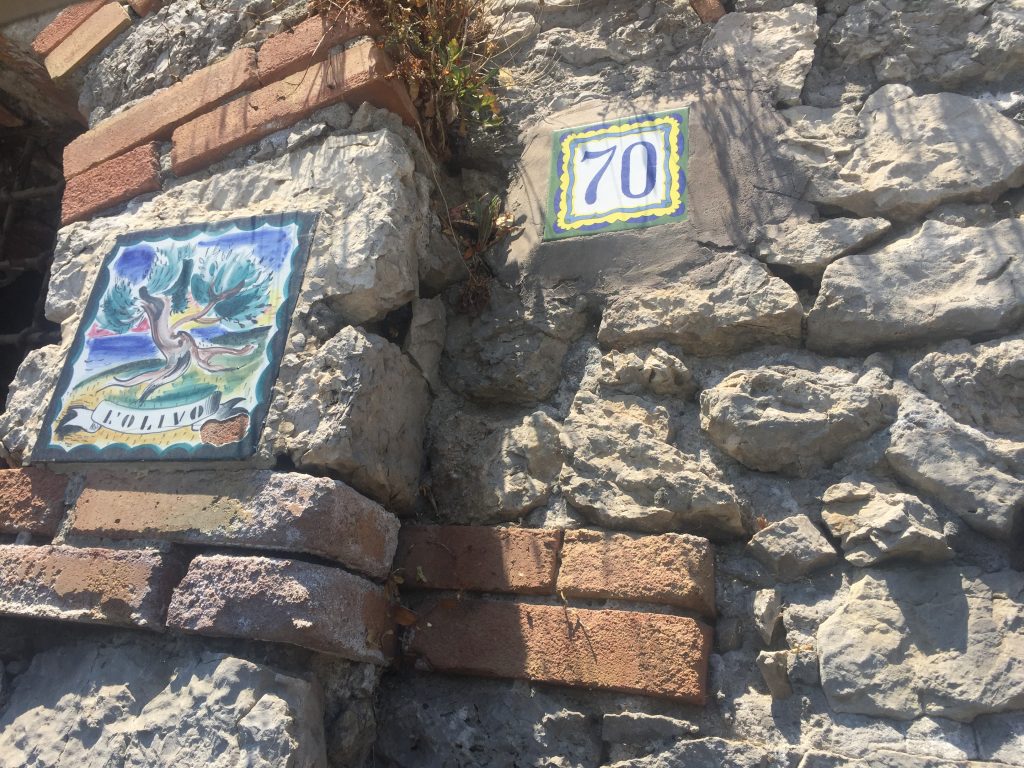 That night, we ventured to Restaurant Panorama- an Italian place right by our hotel. And it was amazing! If you ever visit the area, you for sure need to visit this place. The owner was our server and he was the sweetest older man. He makes his own wine in his backyard (and for 5 euro a bottle) it was so good that we even took a few bottles with us. The salmon pasta was mouth watering and one of the bests that I have ever had. It was the perfect way to end our time in Italy.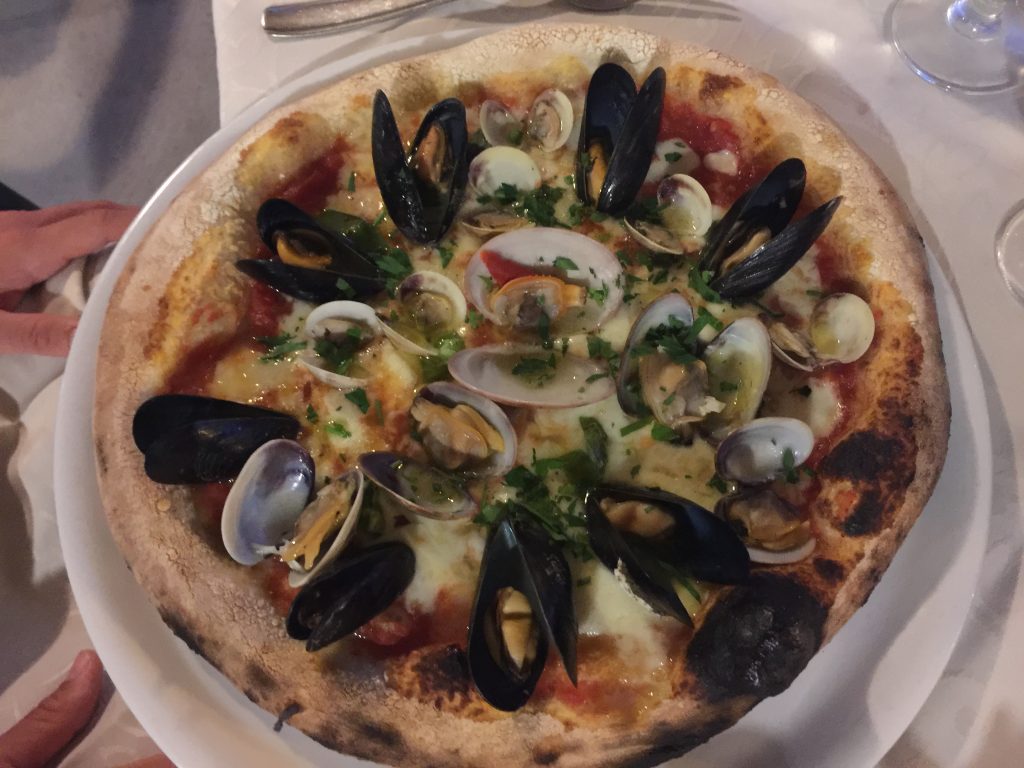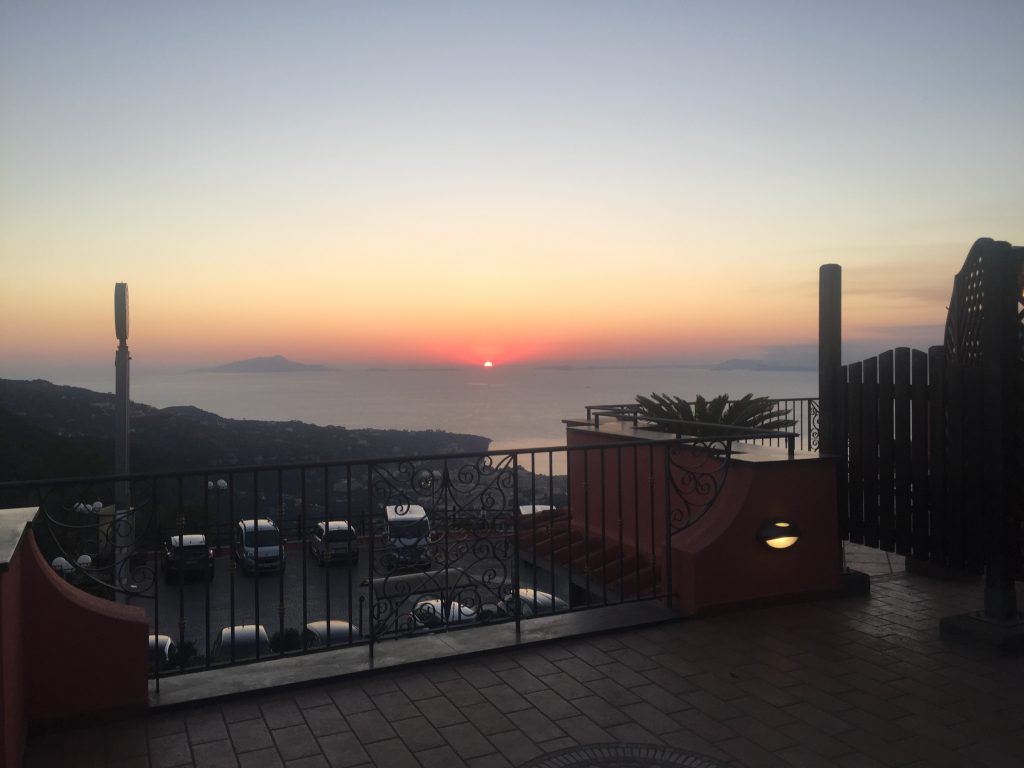 Friday morning we were up early to head to the airport to fly to Barcelona. Check out that post here!