Location: Los Angeles
Where I stayed: Freehand Los Angeles
When: April 25th – 28th
Favorite Activity: Rodeo Drive
Favorite Place to Eat: Bottega Louie
Would I go back: It was fun, but I don't think I need to go back.
I recently traveled solo to Los Angeles for a conference. I decided that I would go a day early so that I could explore the massive city of Los Angeles in one day. It was a lofty goal, and I don't think it would have been something that I could have tackled on my own.
Which is why I decided to go with A Day in LA tours.
They offered a 7-8 hour tour of all the major sites in Los Angeles and while that sounded like a long day, I was up for giving it a try!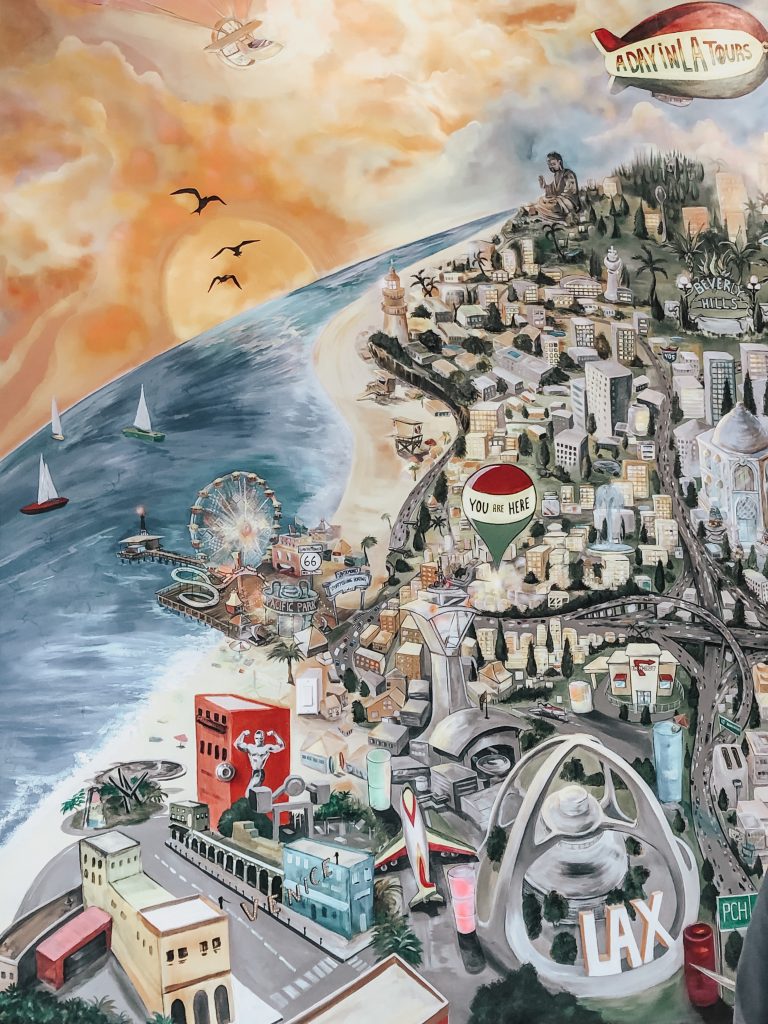 I started my day in Santa Monica.
The tour wasn't starting until 9:30am and I wanted to make sure that I arrived in plenty of time (traffic there is insane!) Because I arrived early, I was able to head down to the Santa Monica pier and explore a bit. Nothing on the pier was open just yet, but I loved how deserted it looked.
After grabbing a coffee, and meeting the tour company, I was ready to get started.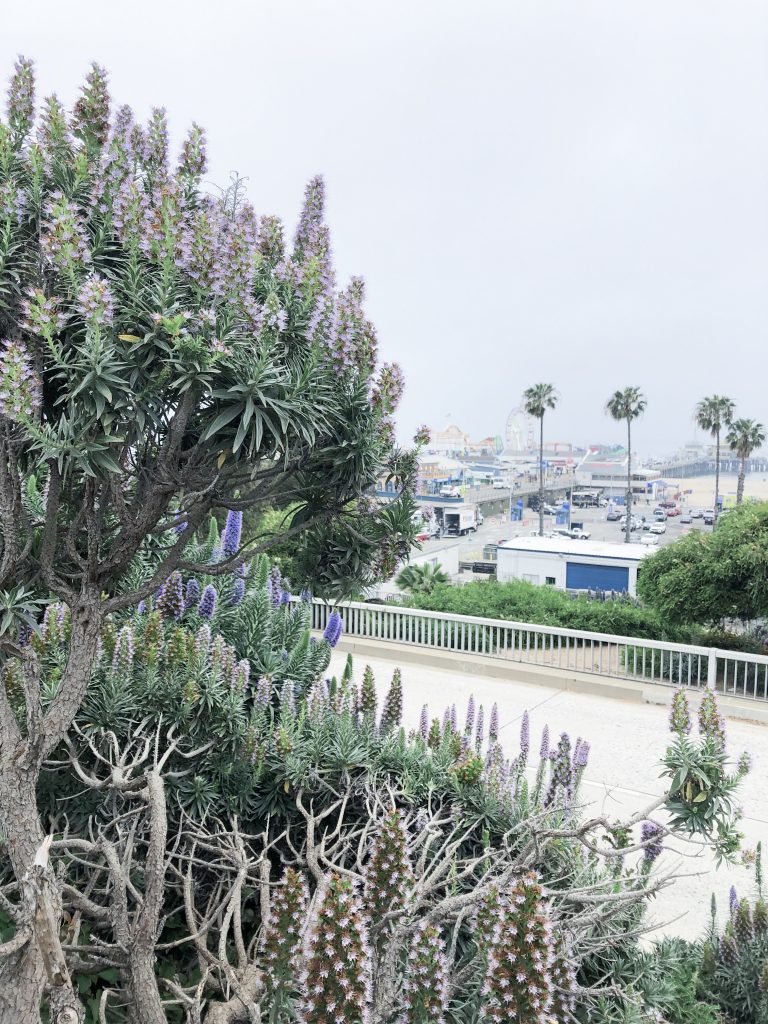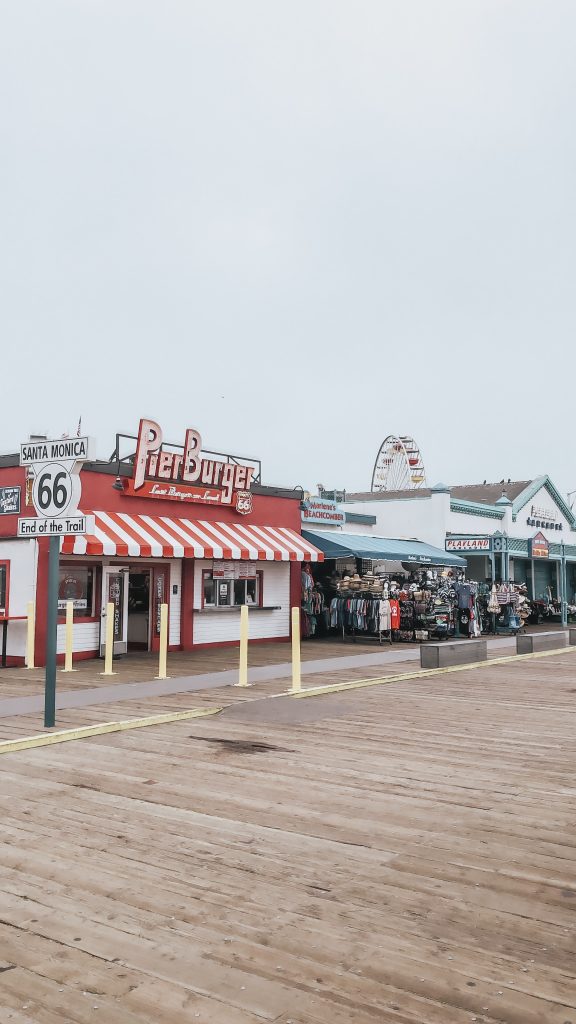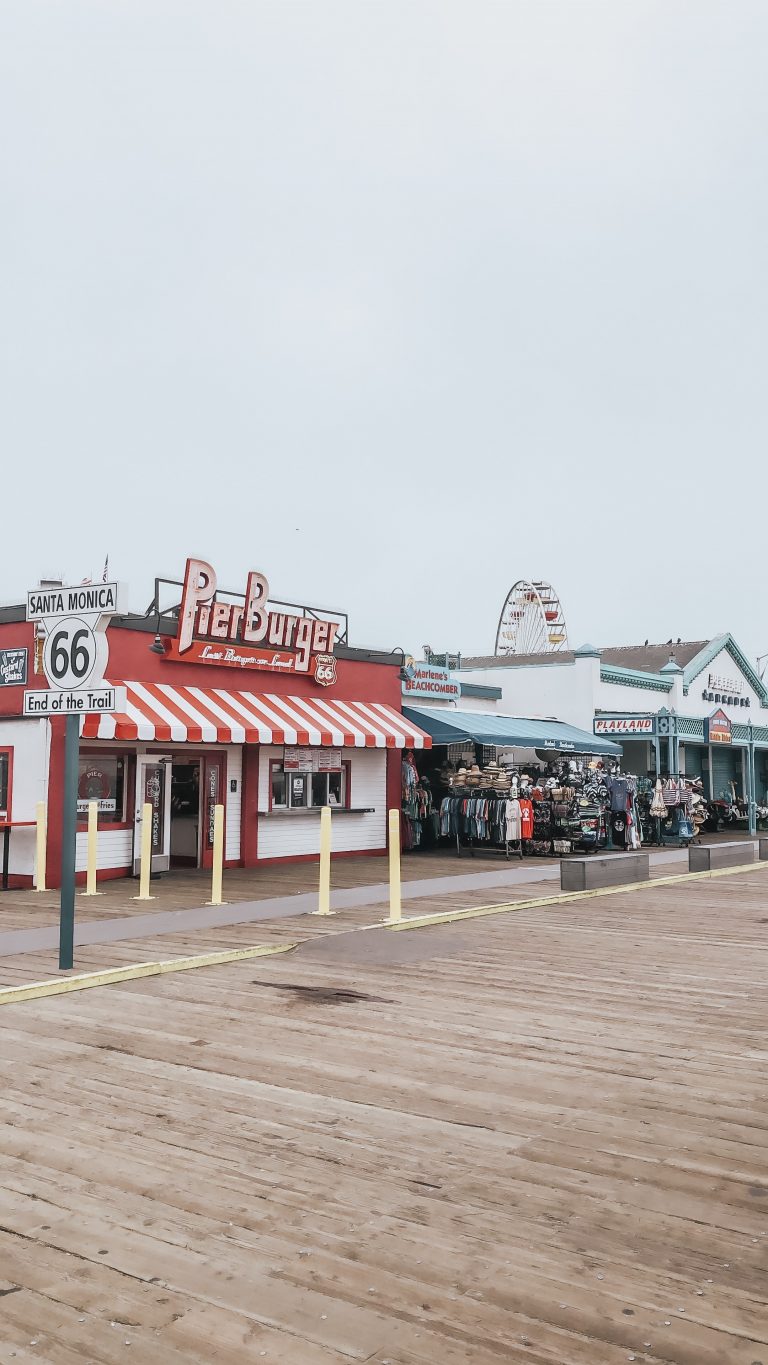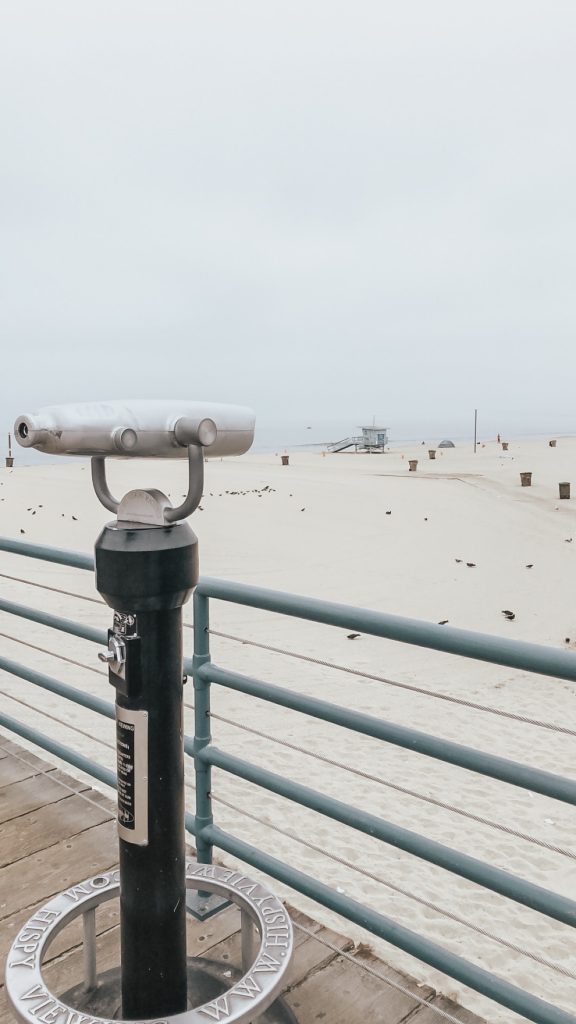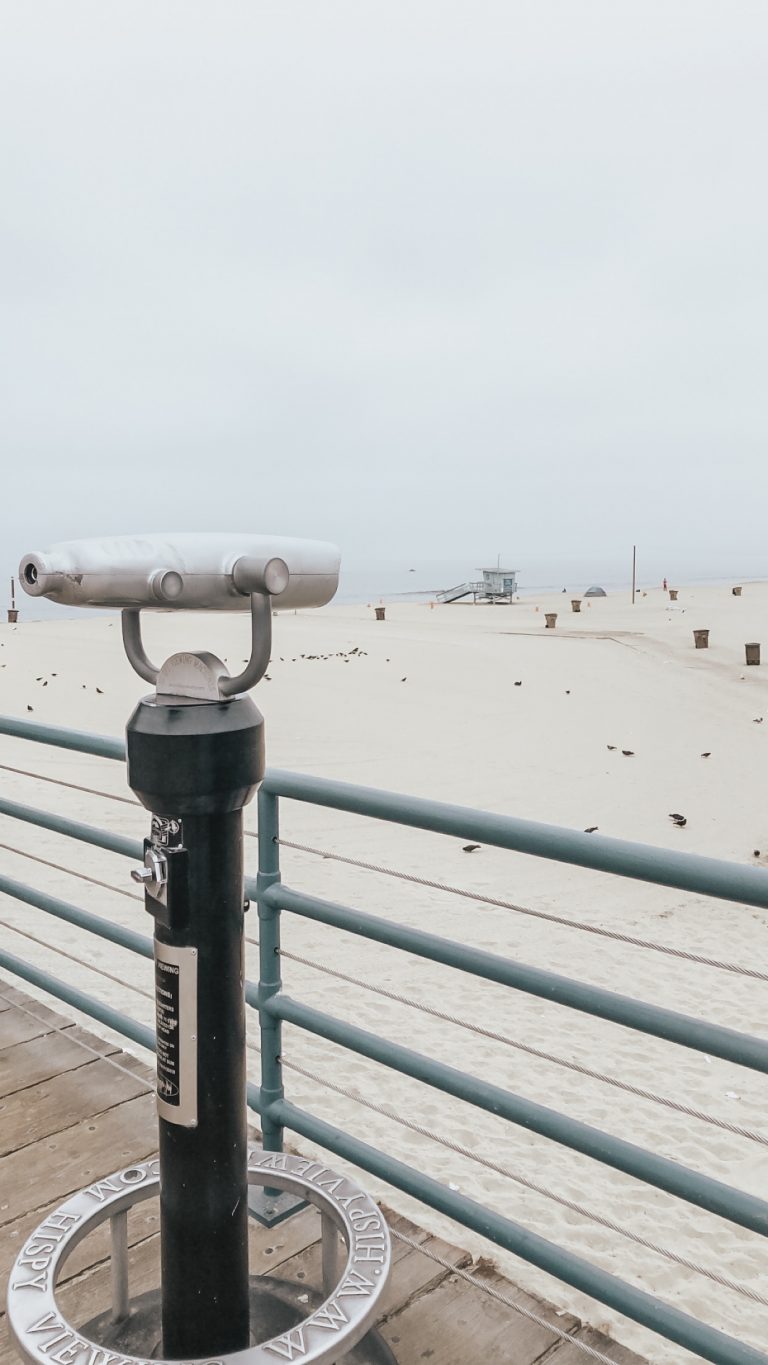 First off, we headed to Venice beach.
I loved getting to see the Venice skate park – there was even a few really little kids skating that was so cute! We had about 45 minutes to wander around. Most of this time, I spent checking out the graffiti, skating and a few of the small shops.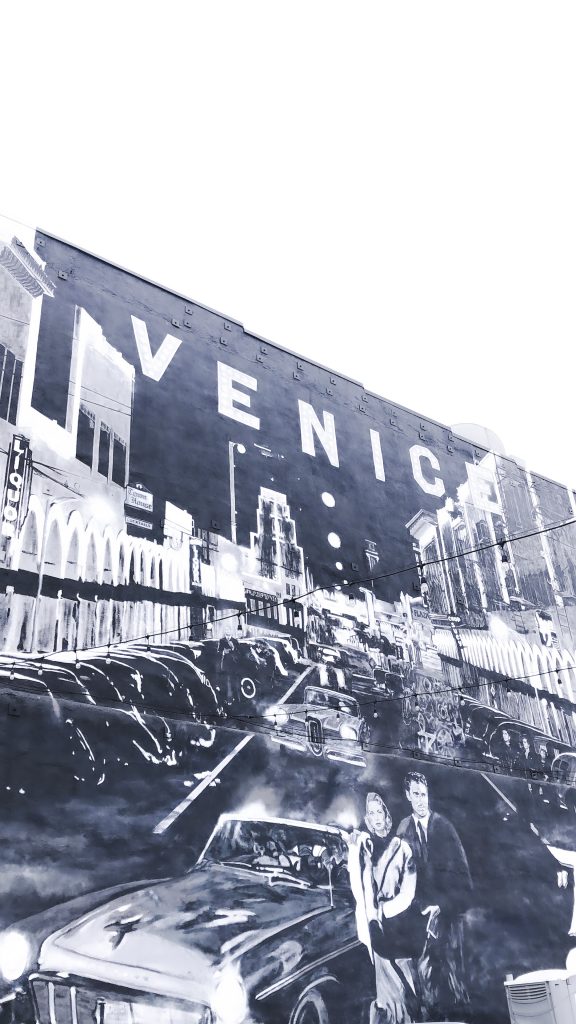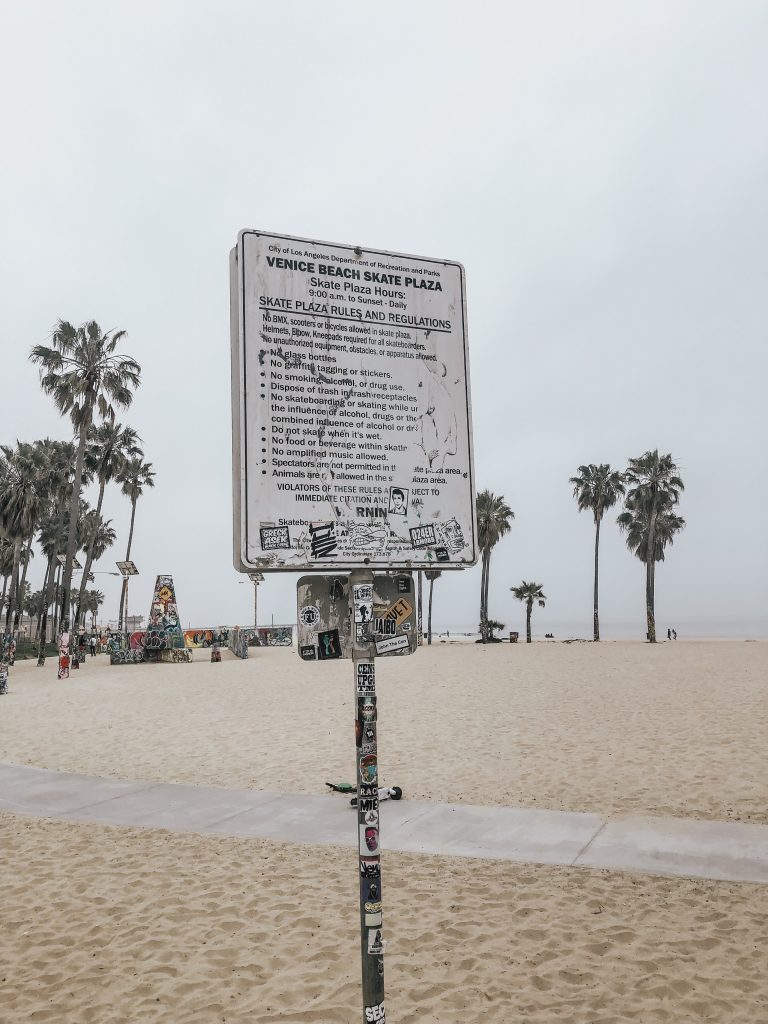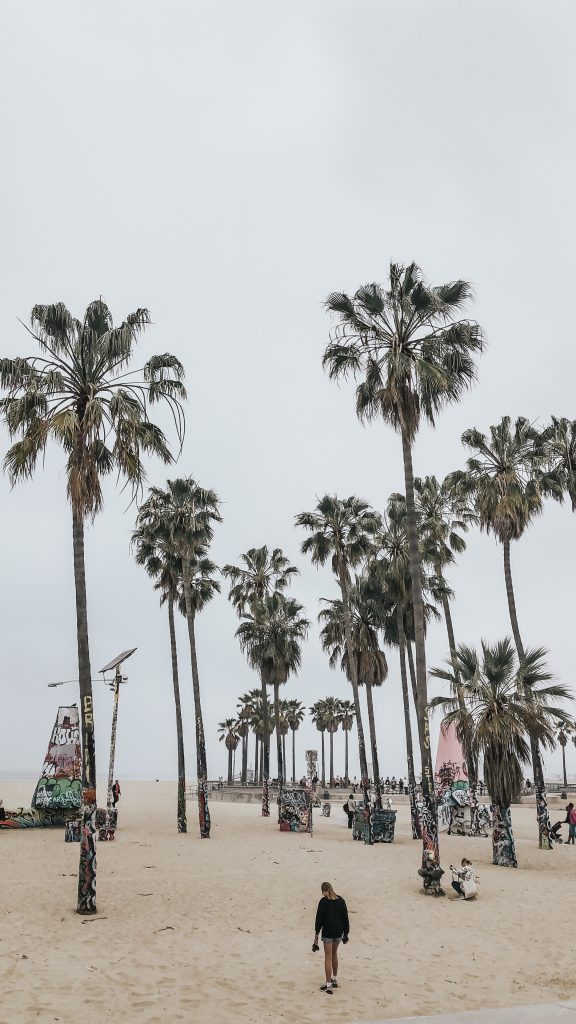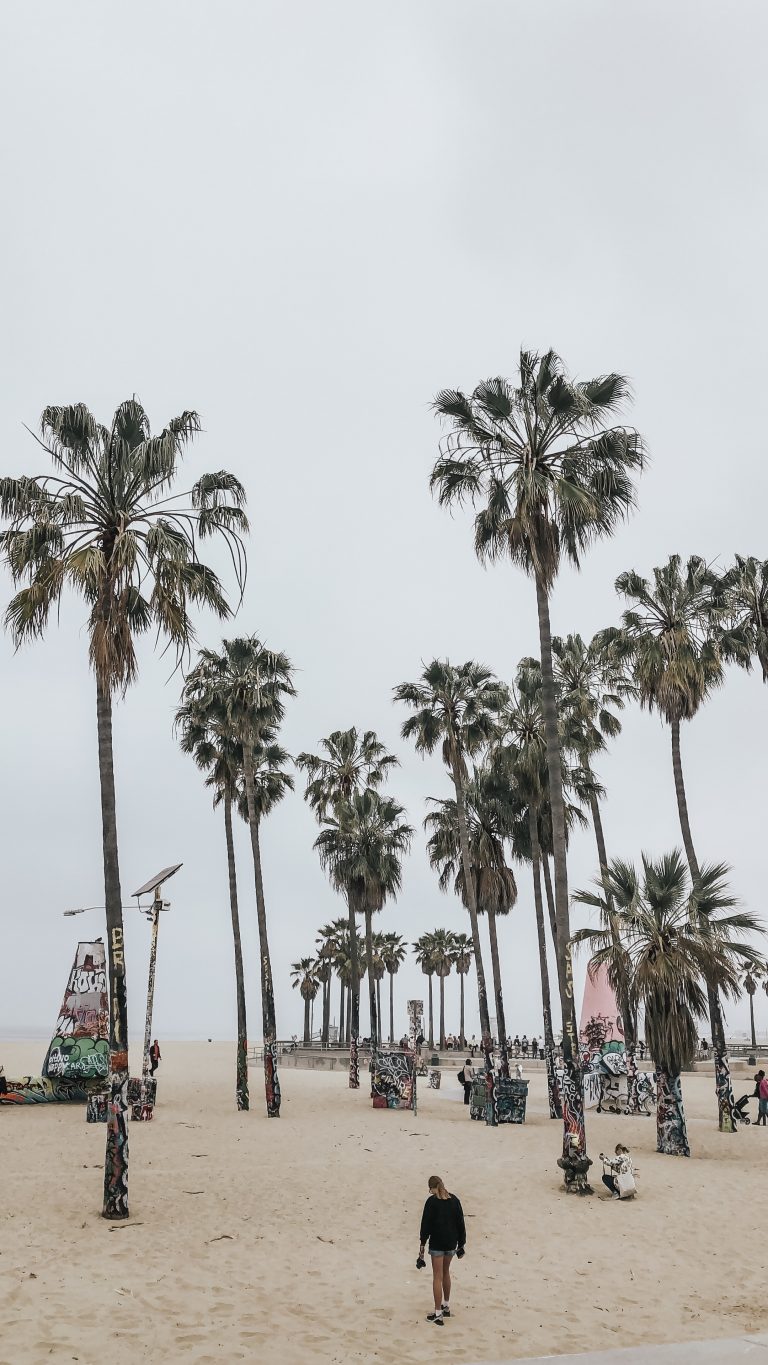 Next, we made our way to Beverly Hills and Rodeo Drive.
This area was vastly different than Venice beach – much to my delight. I loved window shopping on Rodeo Drive and we even found an amazing art gallery that had numerous Picasso paintings. While I didn't get to purchase anything on this stop, it was still super fun to see all of the wealth.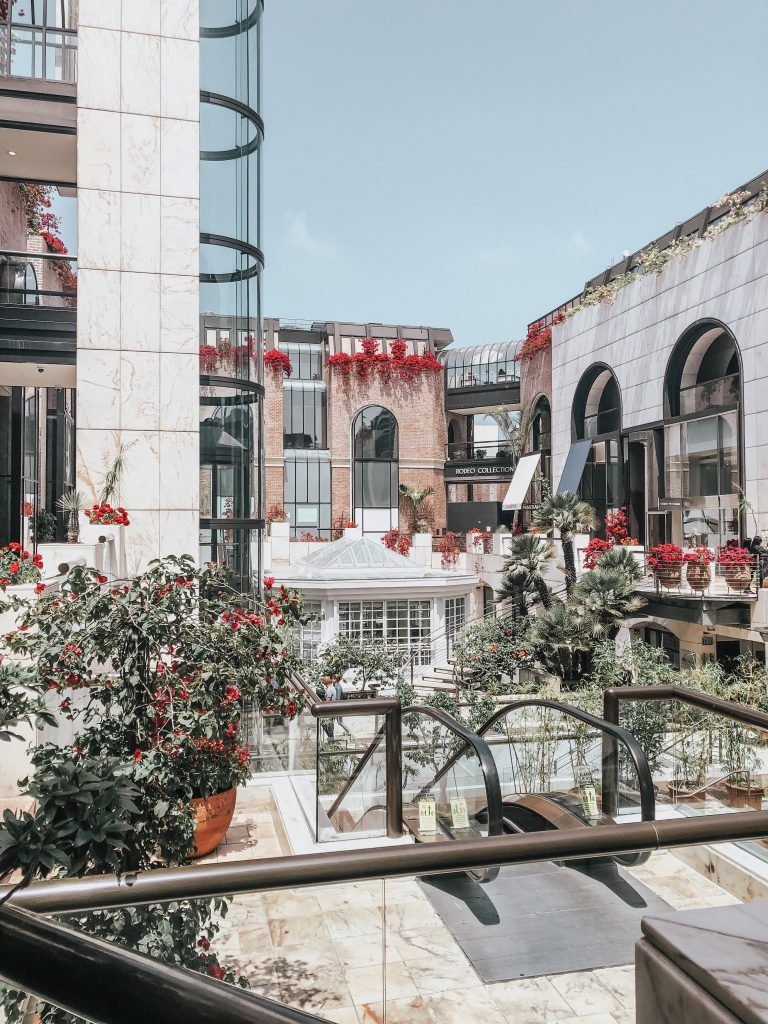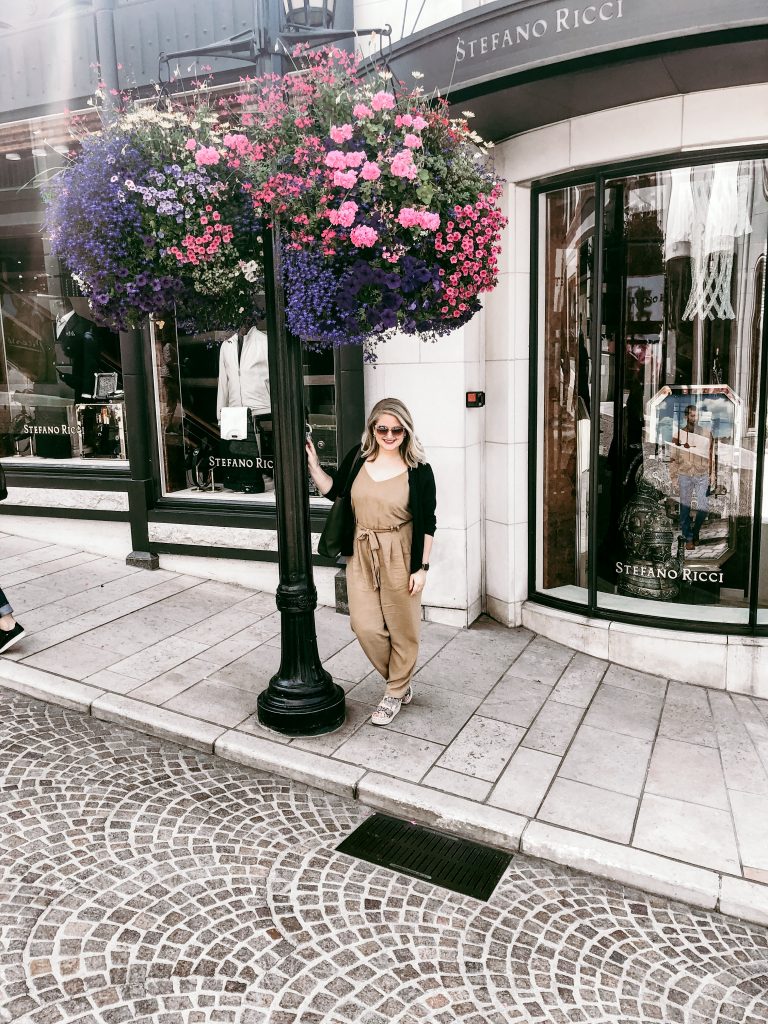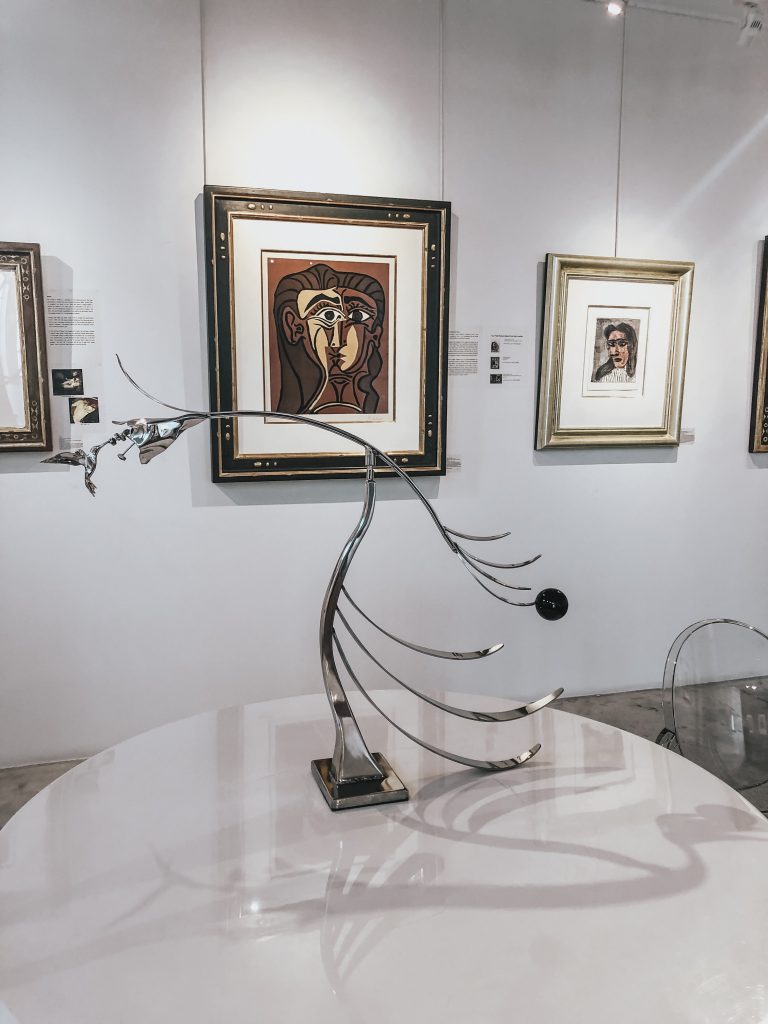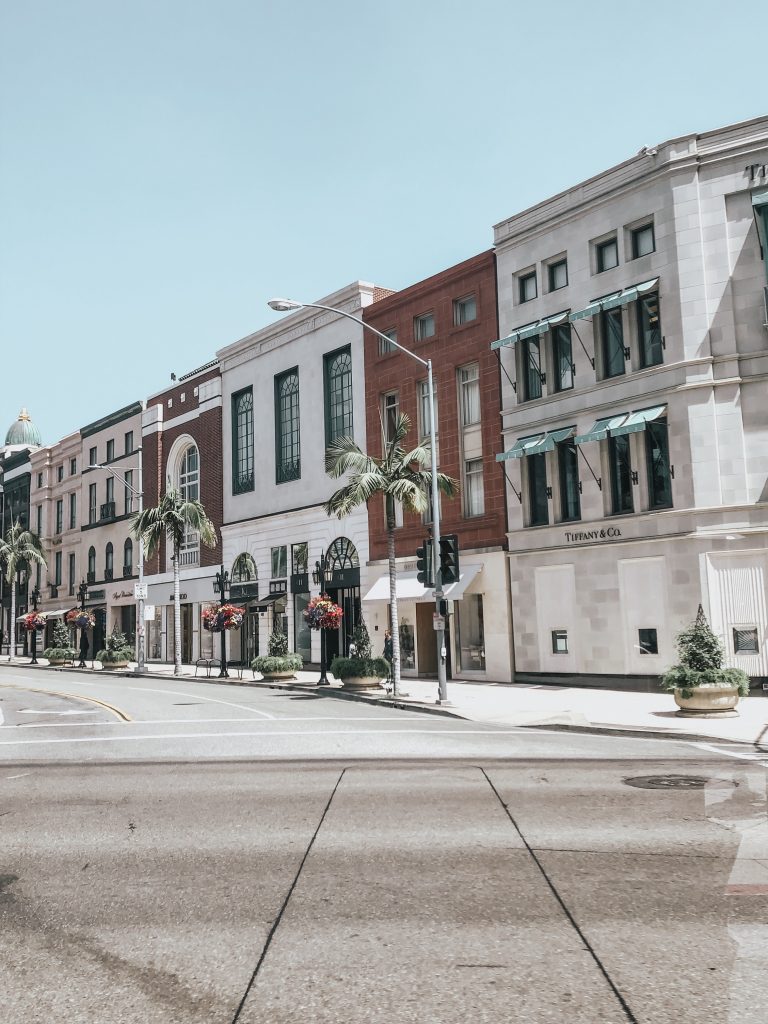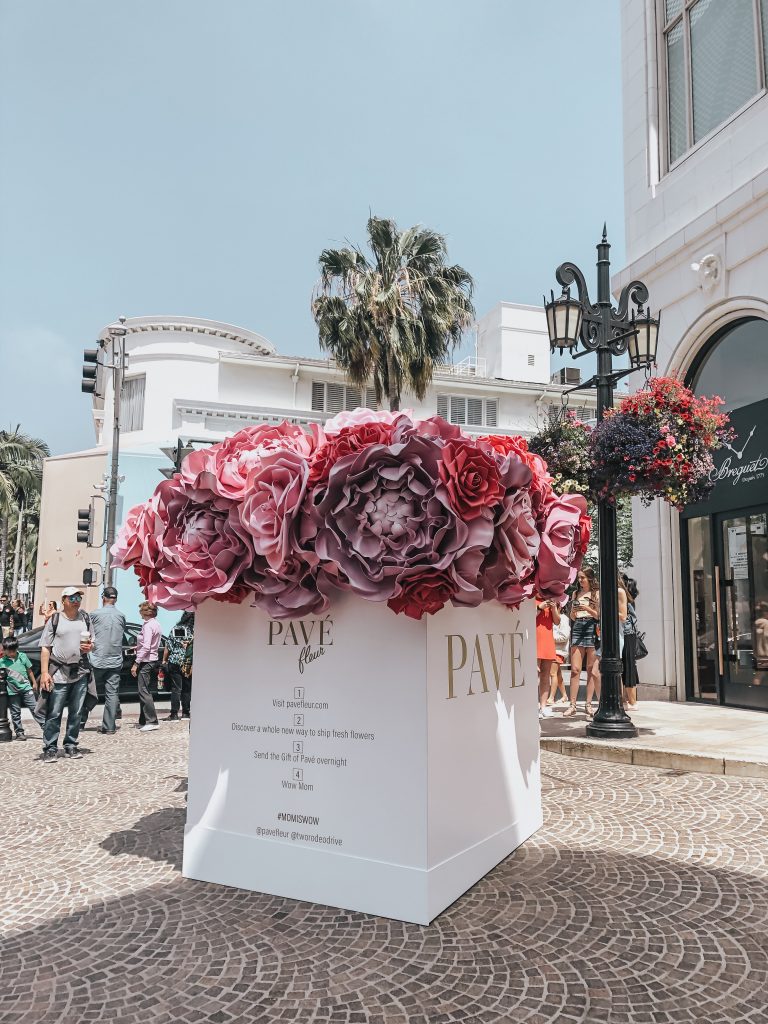 After getting back into the van, we headed to the Farmer's Market for lunch.
This certainly wasn't what I was expecting when I heard "Farmer's Market" but it was still really interesting to see! It reminded me of a large outside food court.
I chose to eat at Pampa's Grill, based on the suggestion of the tour guide. This Brazilian grill was certainly was worth the wait in the long line! I loved that I could pick exactly what I wanted (the fried plantains are amazing!)
And I was able to kick start my afternoon with Zia Valentina with an espresso shot served over gelato in a waffle cone – YUM!
The Grove is right next to the Farmer's Market and it has so many shops and restaurants, I could have spent a lot more time there! Plus, how cute was this old truck that was in the middle of the street there?!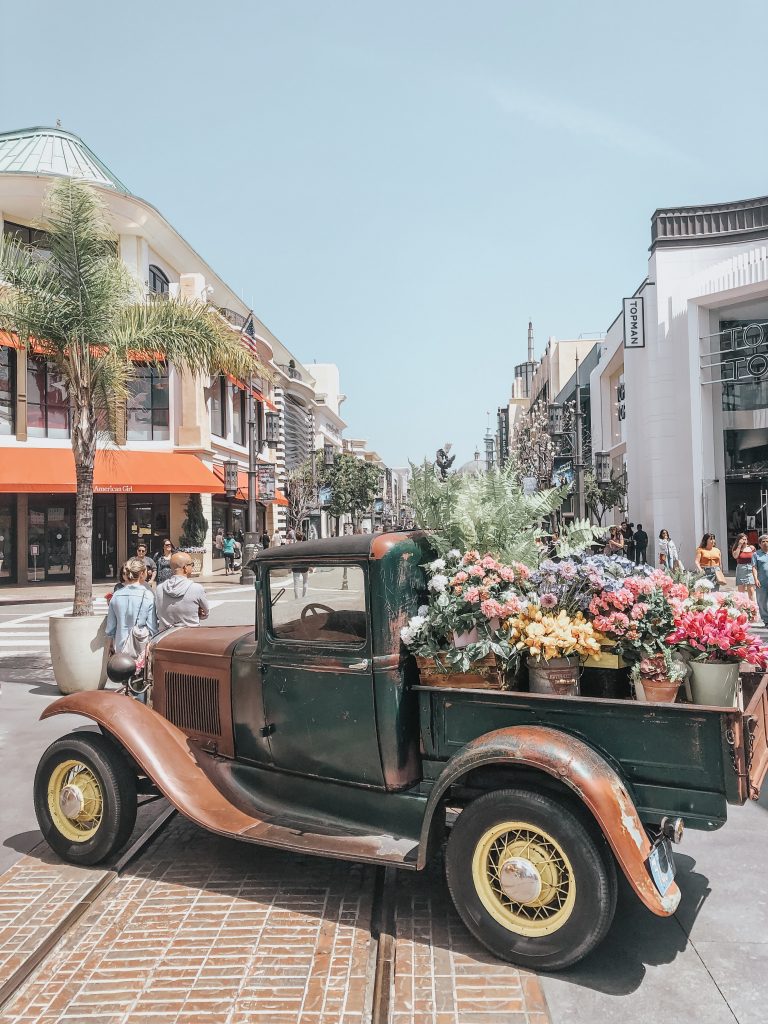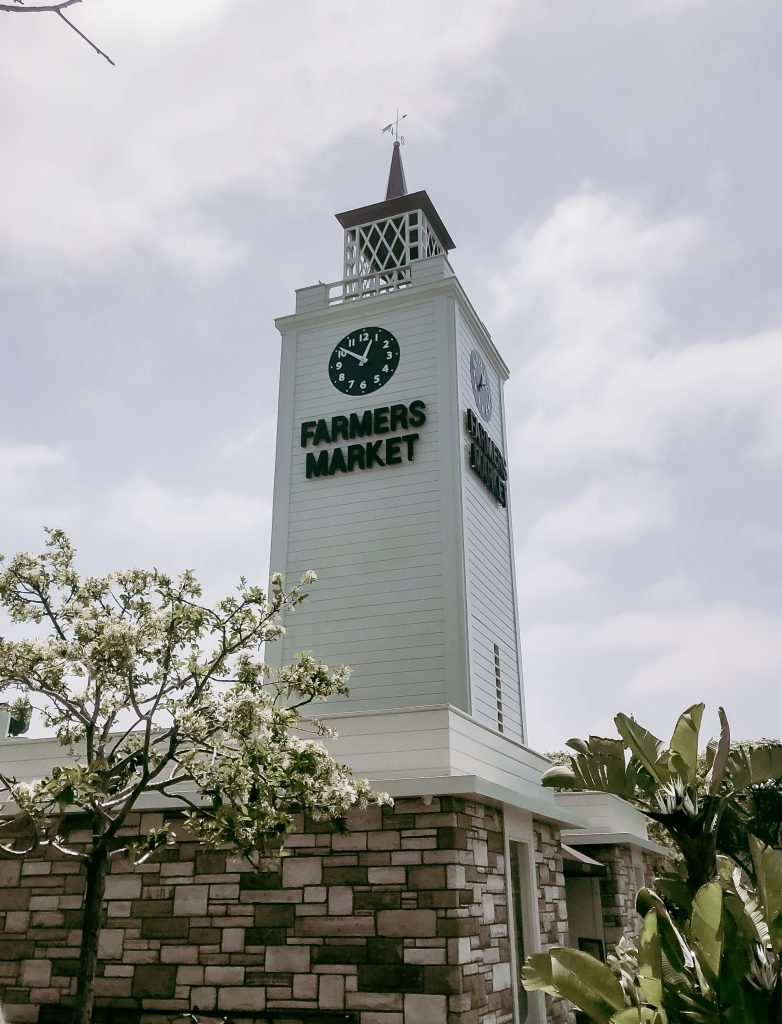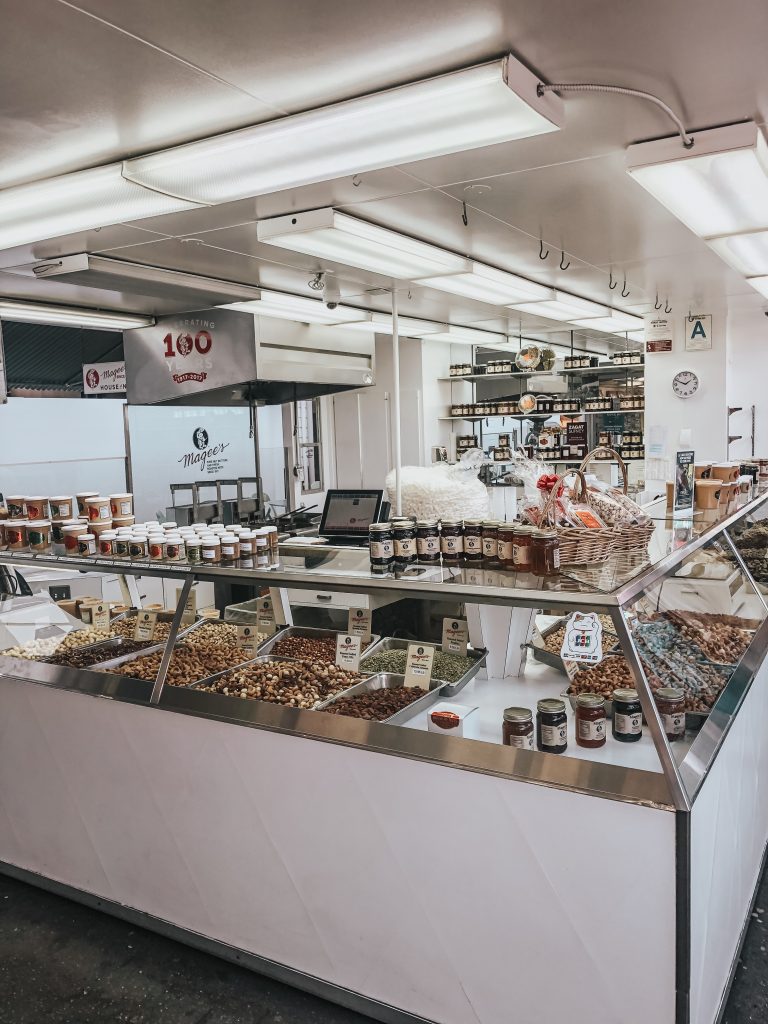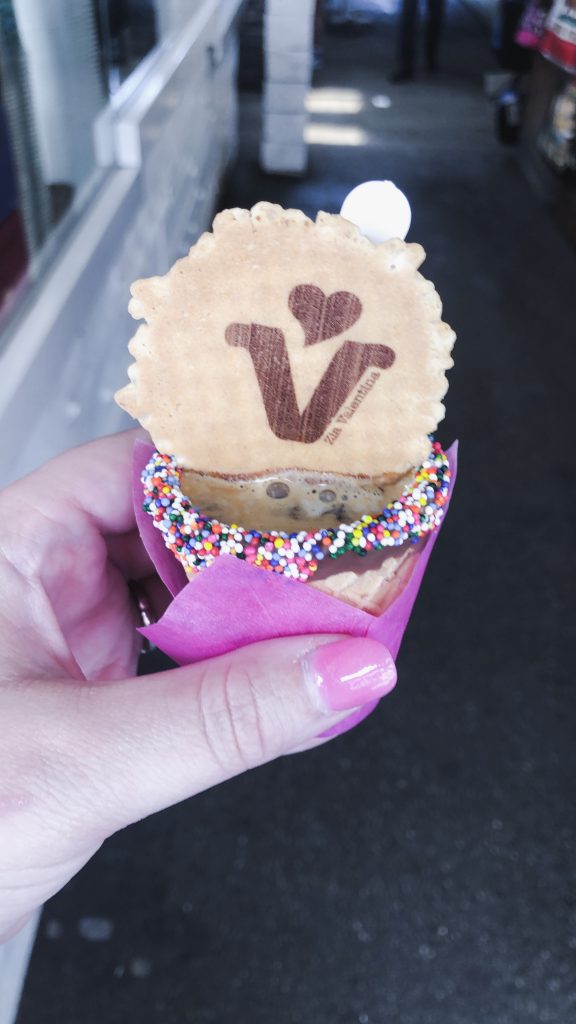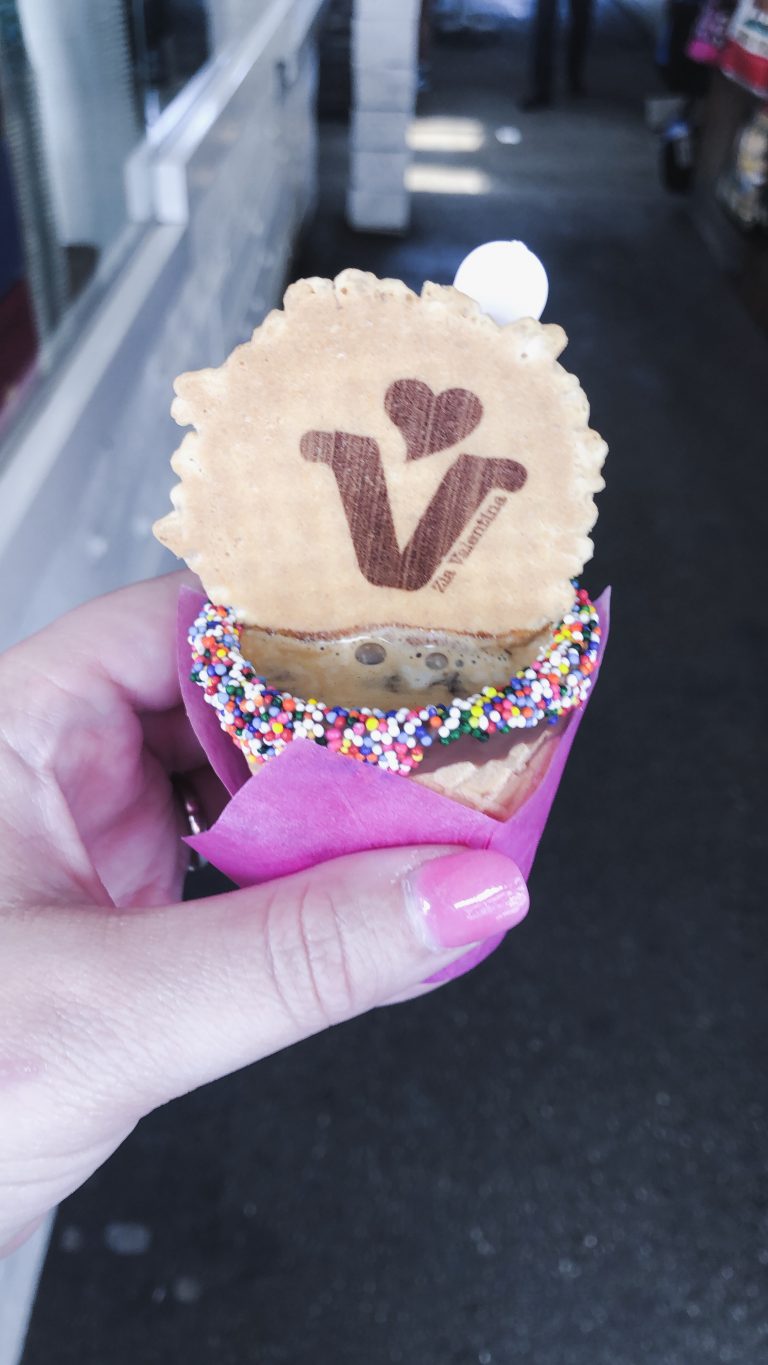 Unfortunately, while I was there, Griffith Park was closed. But we headed to the Mulholland Drive overlook to get a view of the city and the Hollywood sign.
This view was incredible! It helped solidify the fact that the city is absolutely sprawling. And I never realized how massive the Hollywood sign actually is – so it was cool to hear the history on that!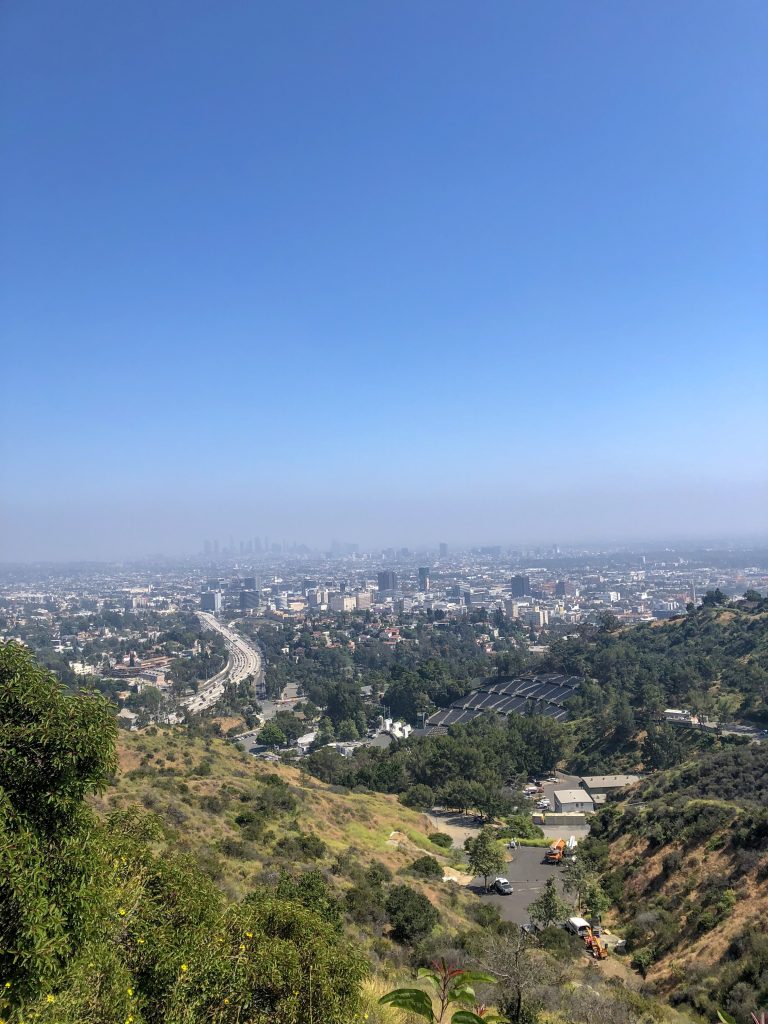 Finally, we finished the tour in Hollywood.
While it was cool to see for about 5 minutes, it quickly became pretty overwhelming with all the tourist. I think it was my least favorite stop on the tour. But I am glad that I saw it and found a few cool stars!
Overall, the tour was fantastic and if you are short on time in Los Angeles but want to get a lot done – they are so worth it! Check out the company here.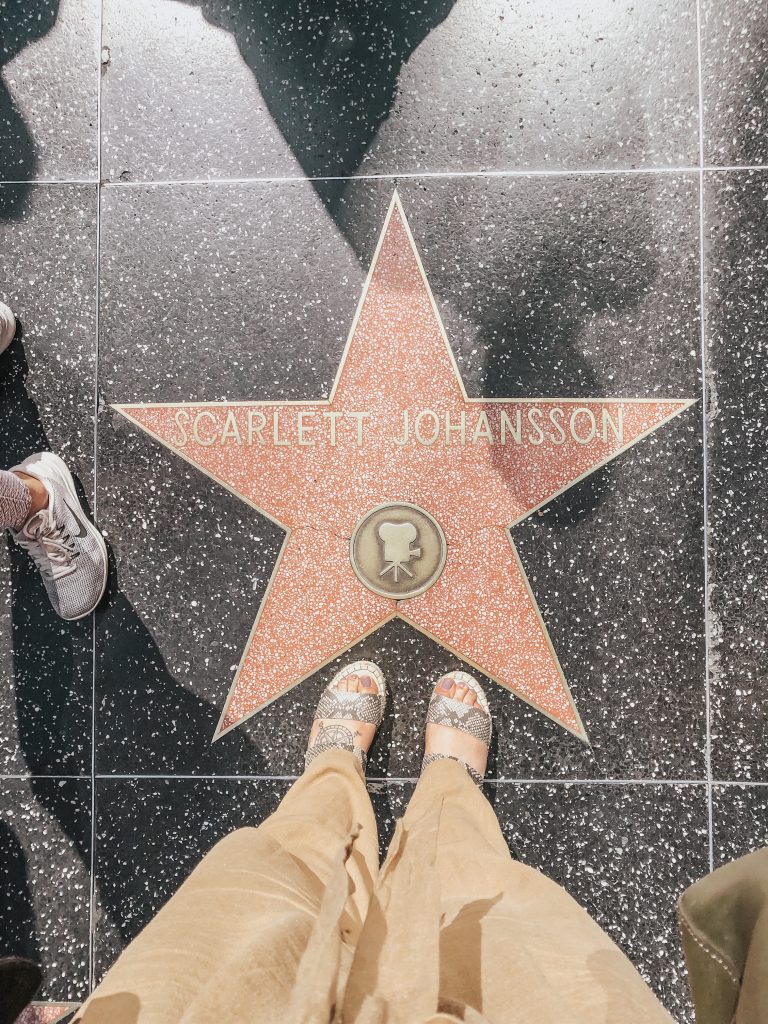 After the tour ended, I decided to go check out The Broad Art Museum.
Just the building itself was really neat! I loved that it was free to get in, and there were a wide variety of art installations. I highly recommend making time for this museum (and it's free, so why wouldn't you?!)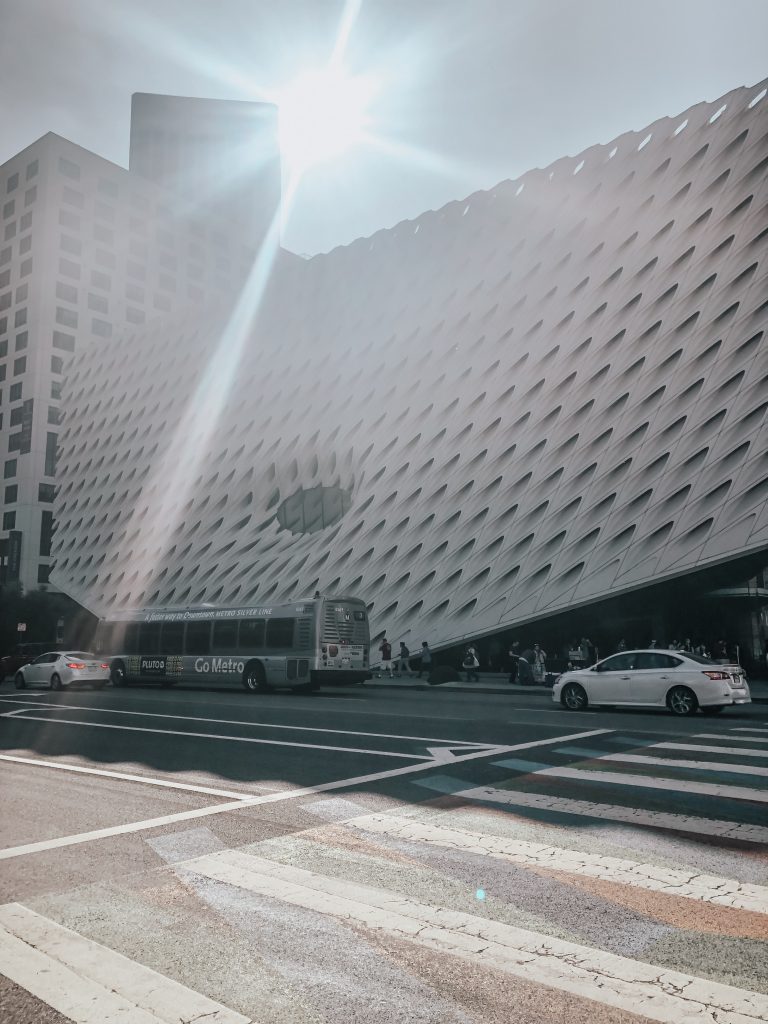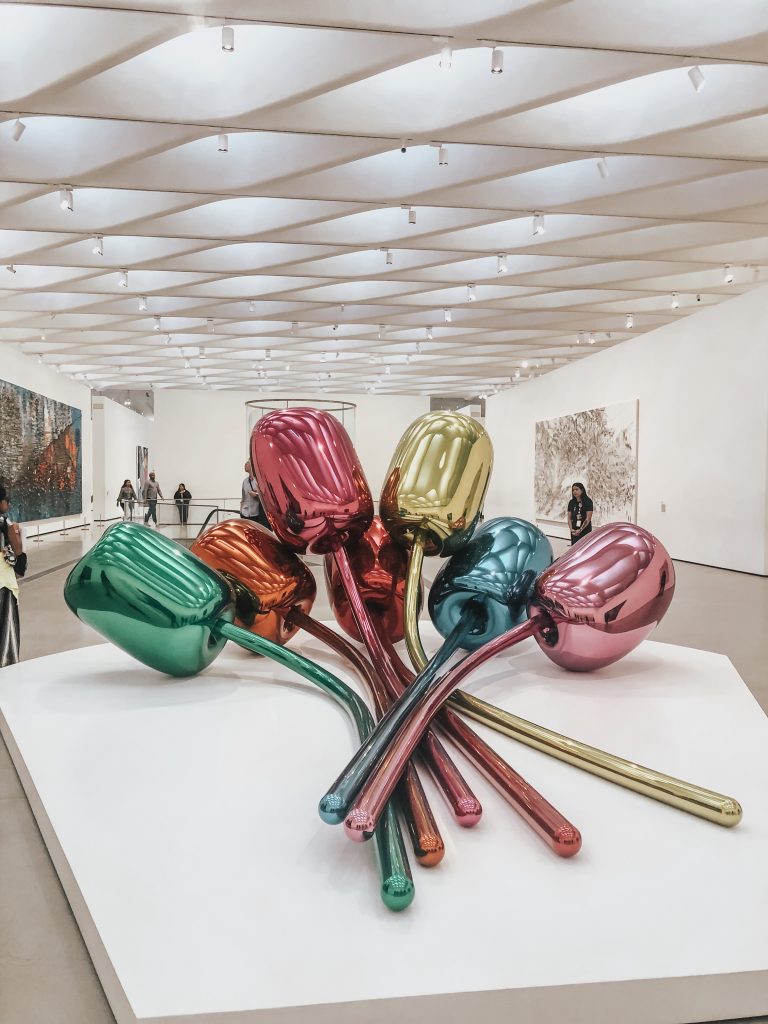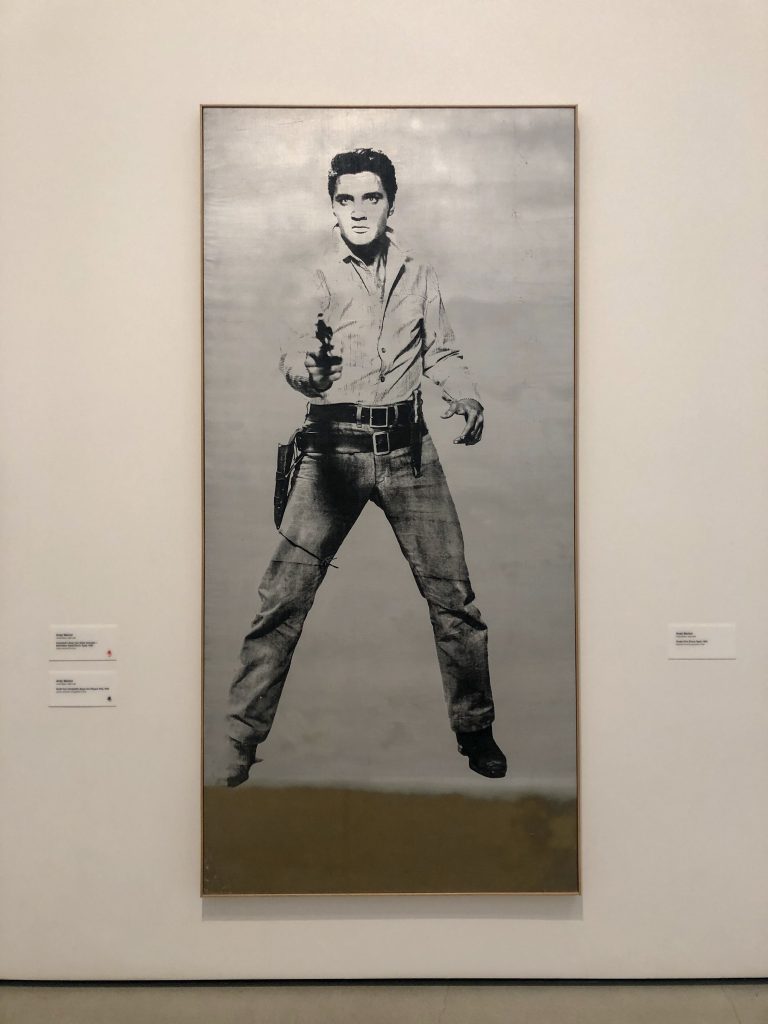 Finally, after walking over 10 miles, I was ready for a drink and dinner!
I ended this wonderful day at Bottega Louie, an Italian restaurant right around the corner from my hotel.
Since I was along, I sat at the bar, and the cocktails were fantastic. I started with the Moulin Rouge for the first, and then the bartender made me something special based on my tastes for the second drink.
For dinner, I had the Tartufo pizza – which if you like mushrooms, was amazing! It was probably one of the closest "real Italian" pizzas that I have had outside of Europe.
This amazing dinner was finished with a Le Grand Macaron – the perfect ending to a wonderful day!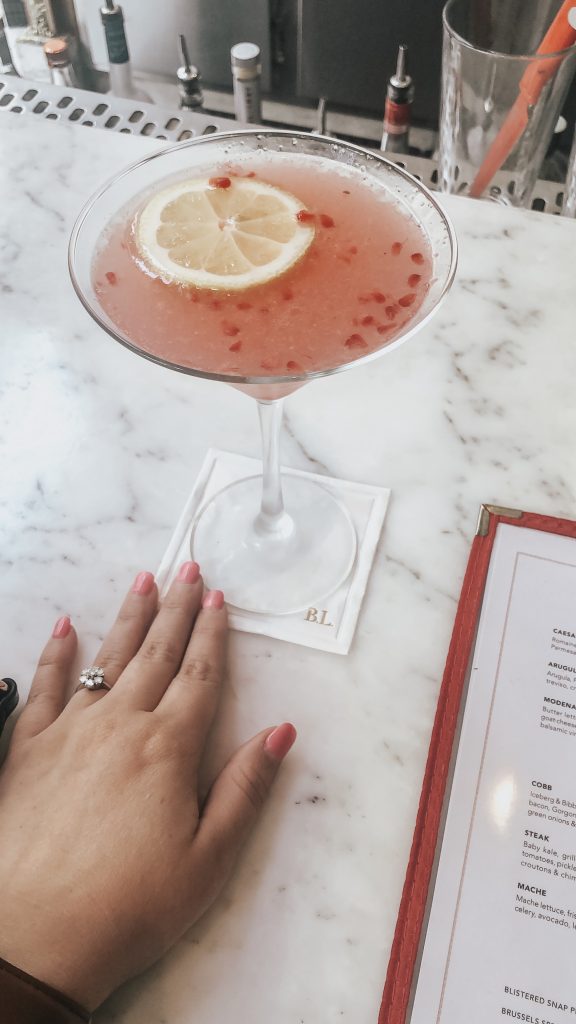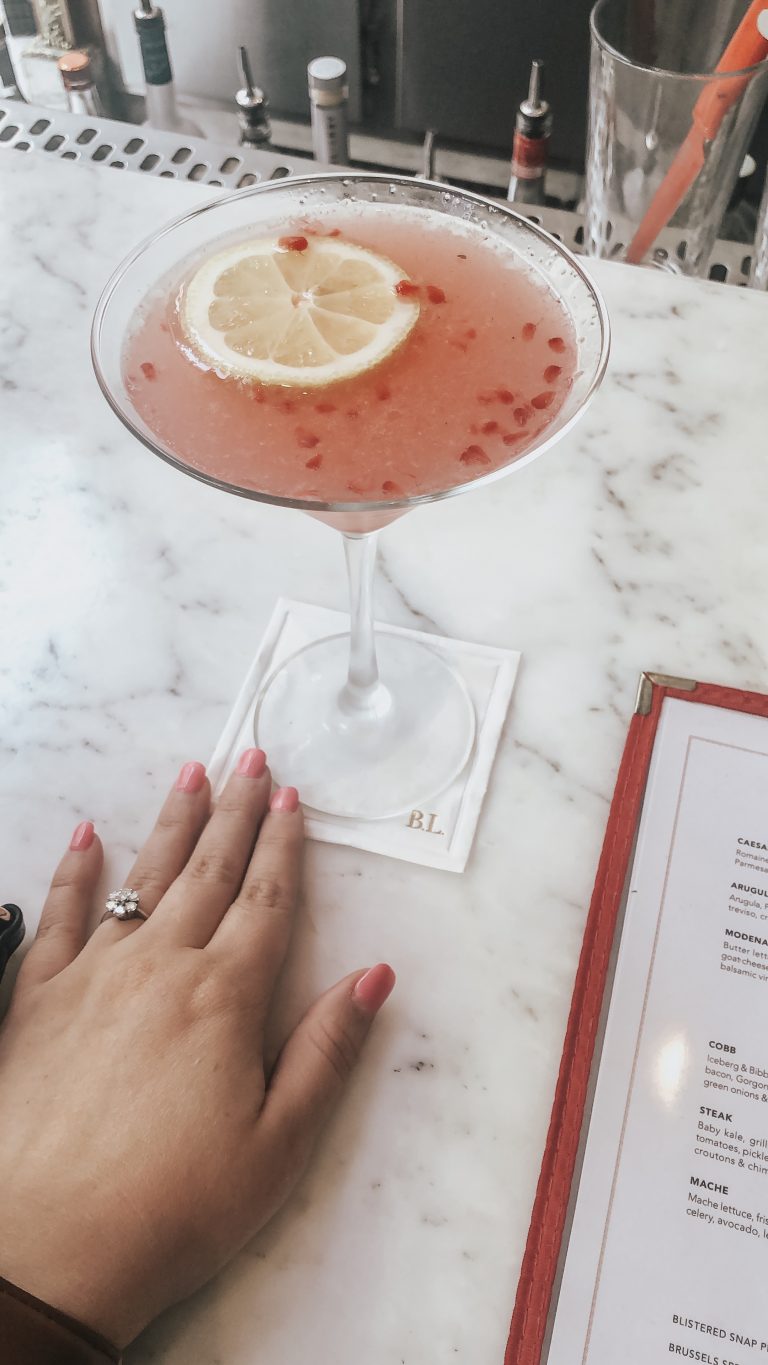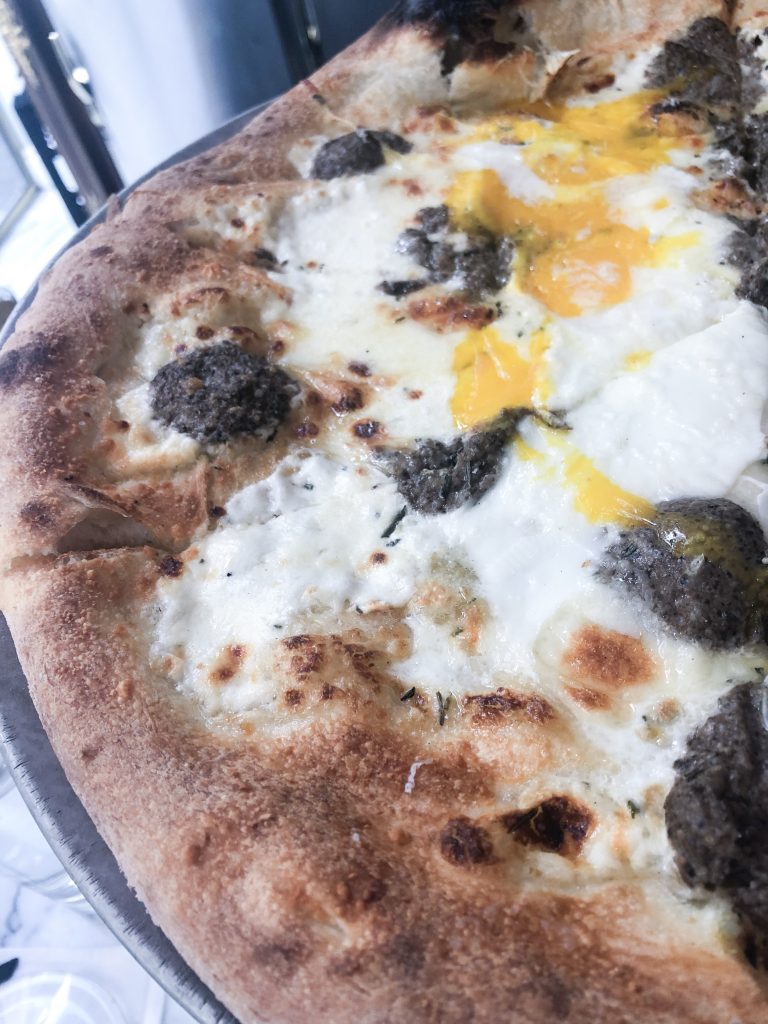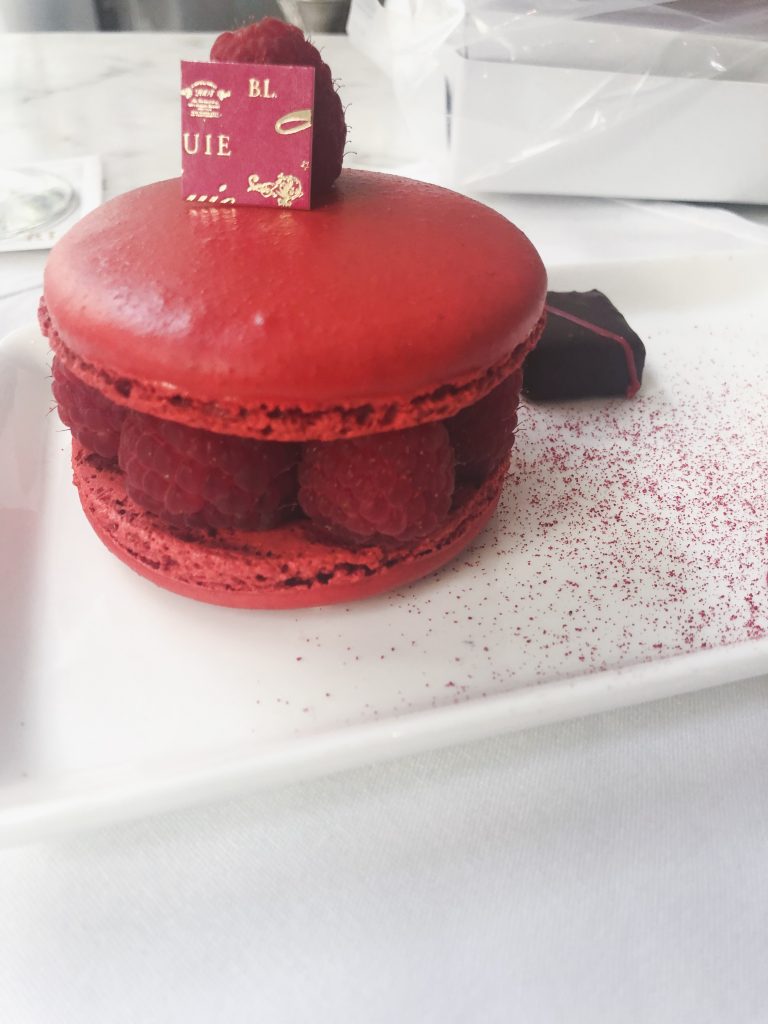 Have you ever been to Los Angeles? What would you choose to do with One Day in Los Angeles? Let me know in the comments below!