When we first moved downtown, I was mostly nervous that everything wouldn't fit. We were certainly downgrading in size and I didn't want to make a small space feel cramped. Luckily, our dining room area easily came together with a lot of the pieces that we already had!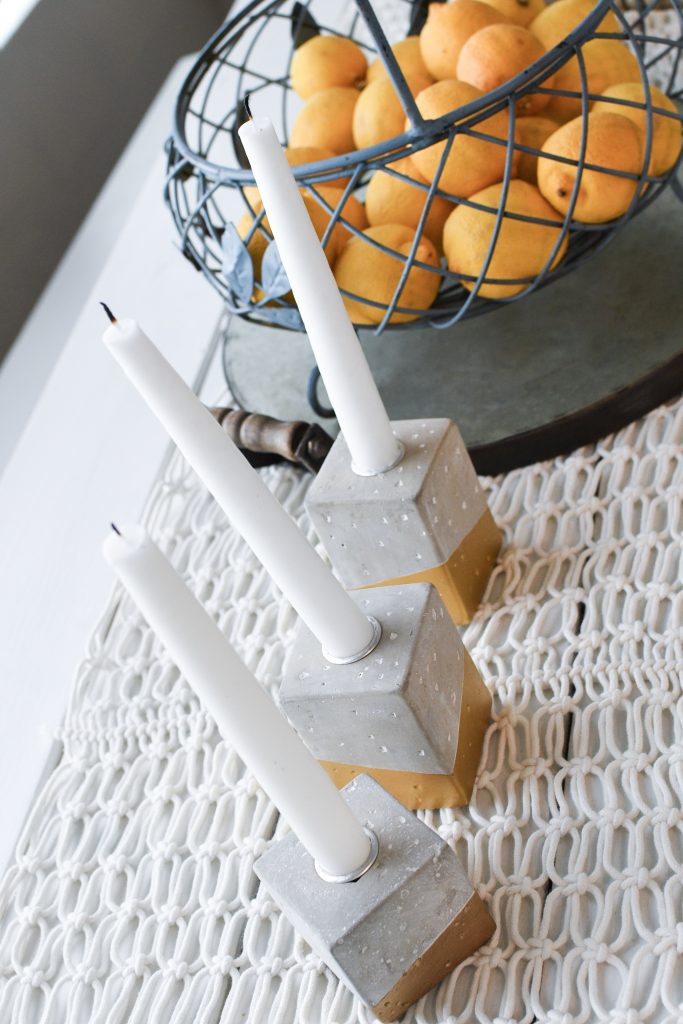 It was the perfect long and narrow space for our repurposed picnic table.
This piece is probably my favorite in the space. I found it, with my Mom and Sister, at a Habitat for Humanity store. It was simply a picnic table that they convinced me would look really cool as a dining room table. Manuel raised the table and benches up (since they were super low to the ground) and I painted it bright white with chalk paint.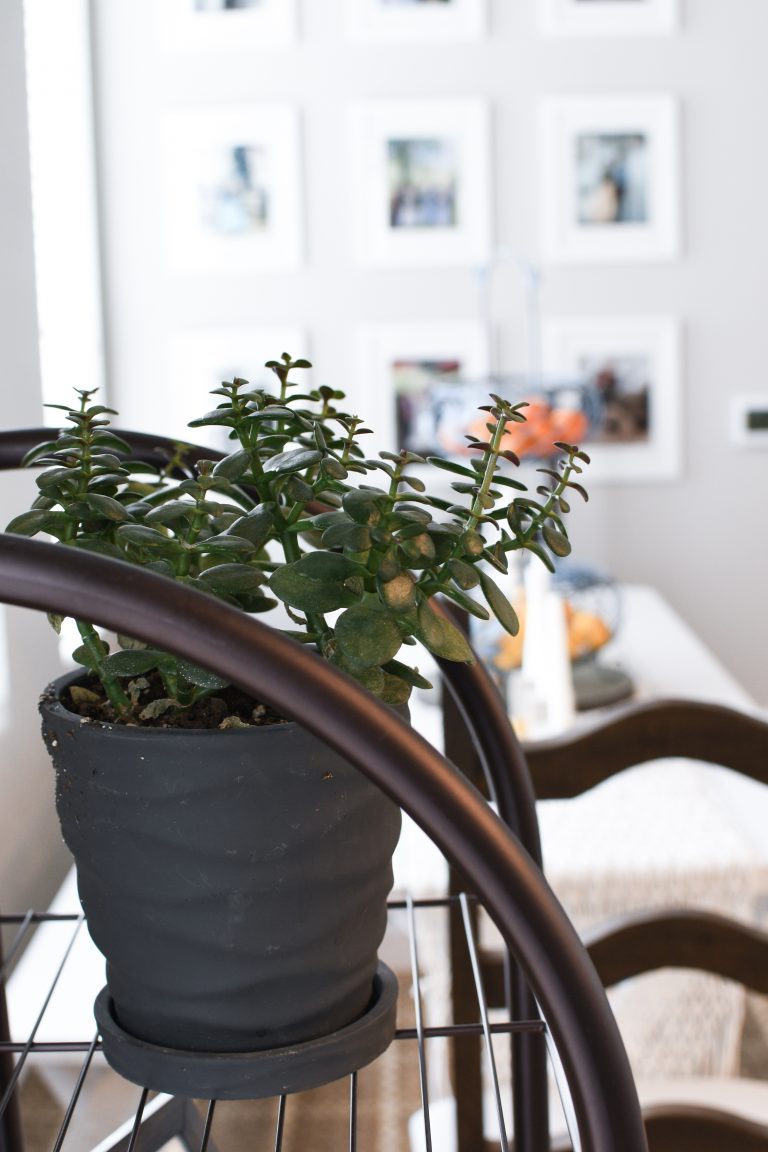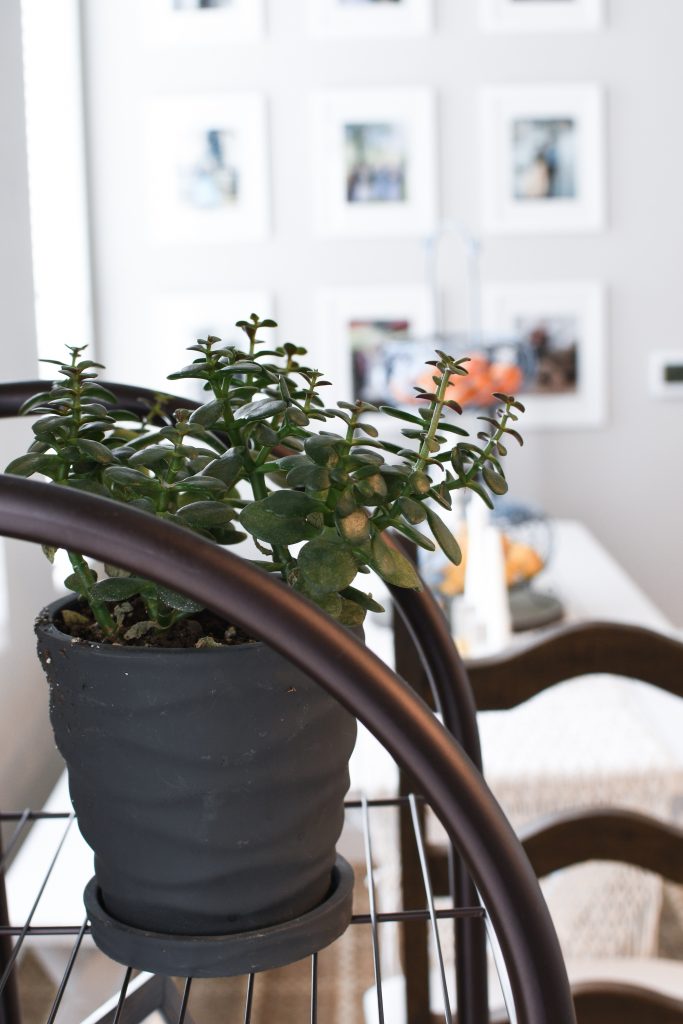 I also feel like this wall was THE place for our gallery wall.
It was the first thing that I hung in the new place – before even moving anything else in. While a gallery wall can be a challenge to hang, they look so good (in my opinion!) And they can cover a large space for pretty cheap.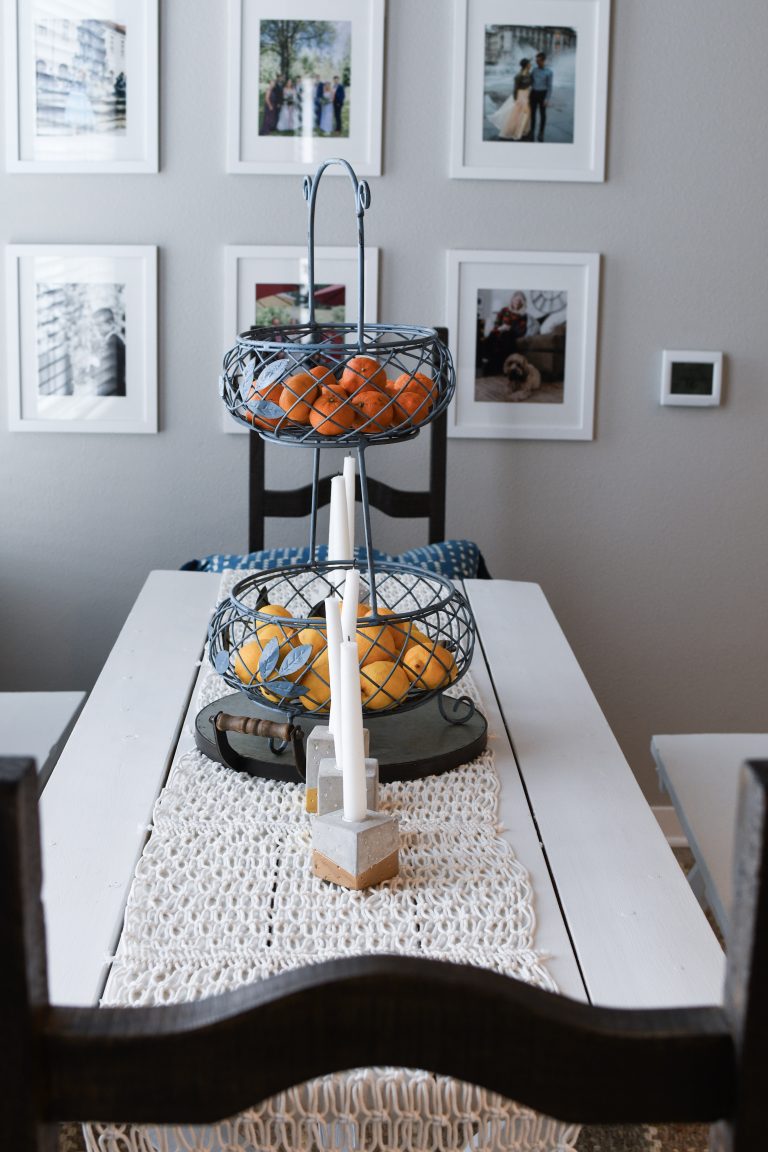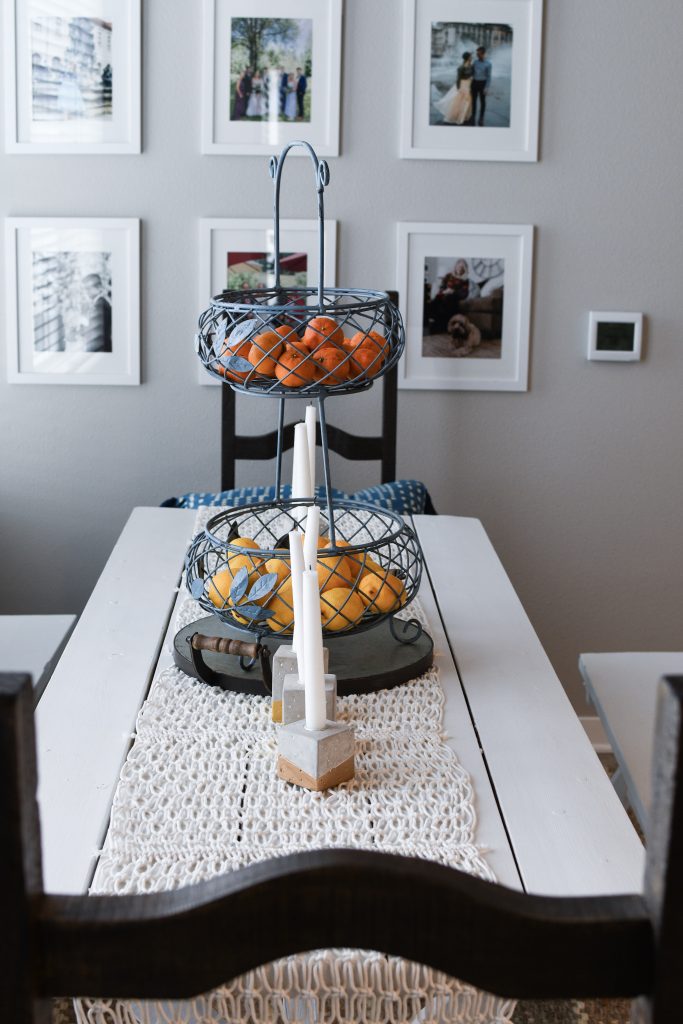 The final touches were added with vintage suitcases, an herb garden wall and a macramé table runner.
Overall, I am so happy with how clean and bright the space looks! Let me know what you think in the comments below!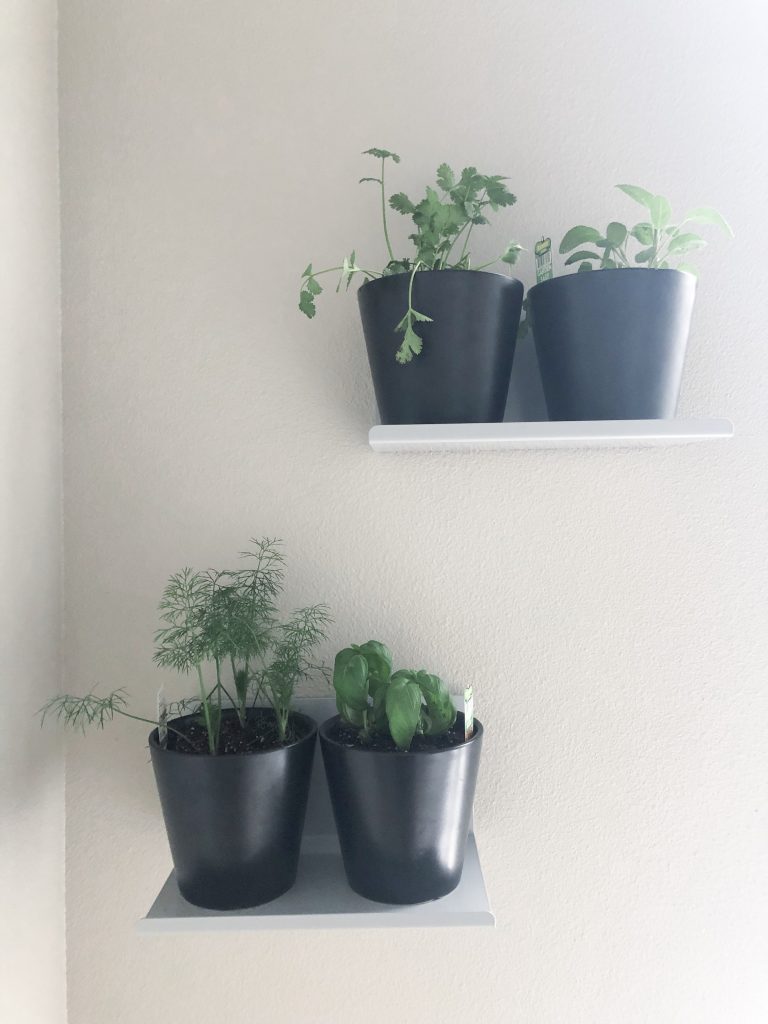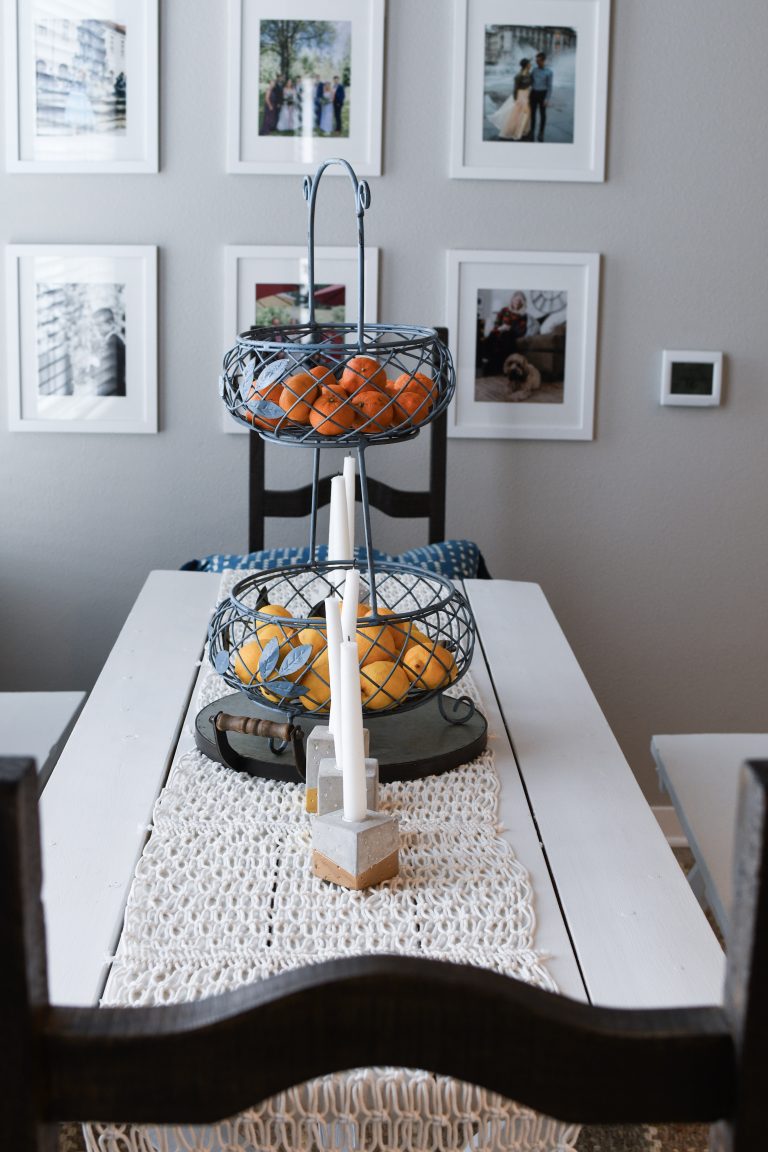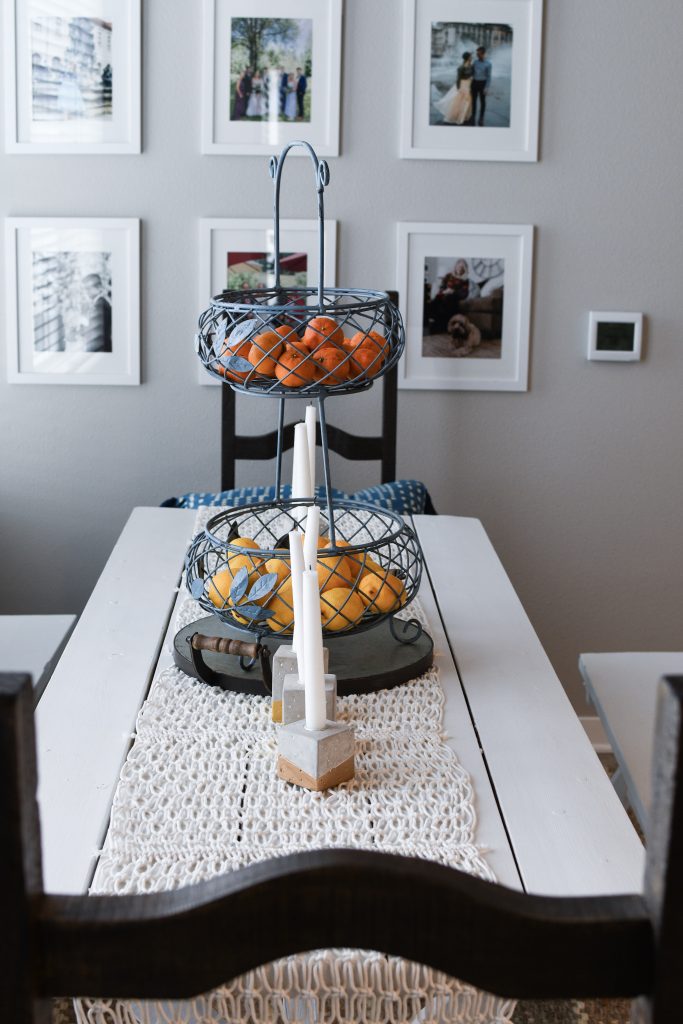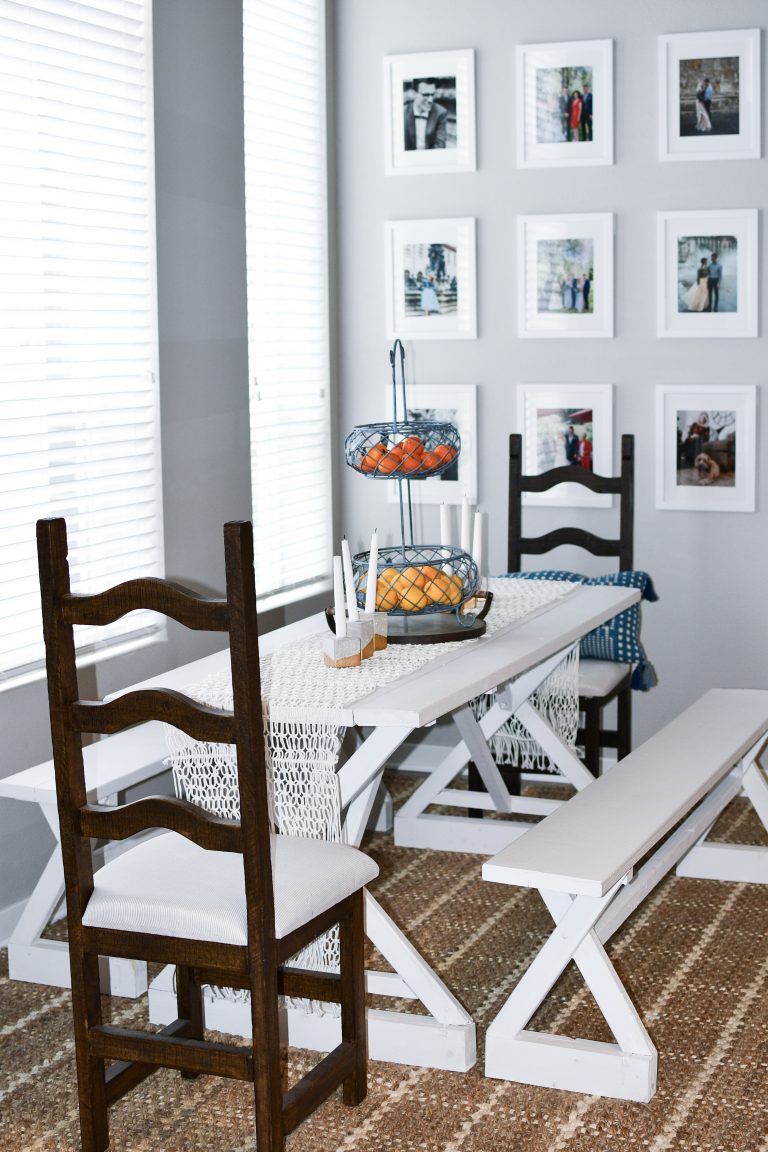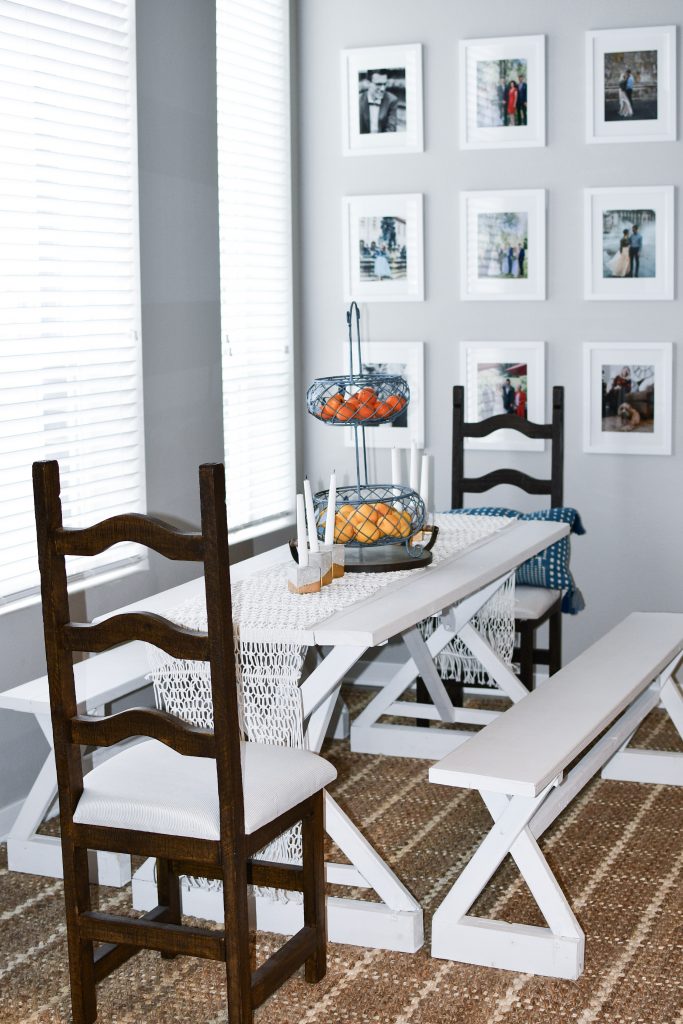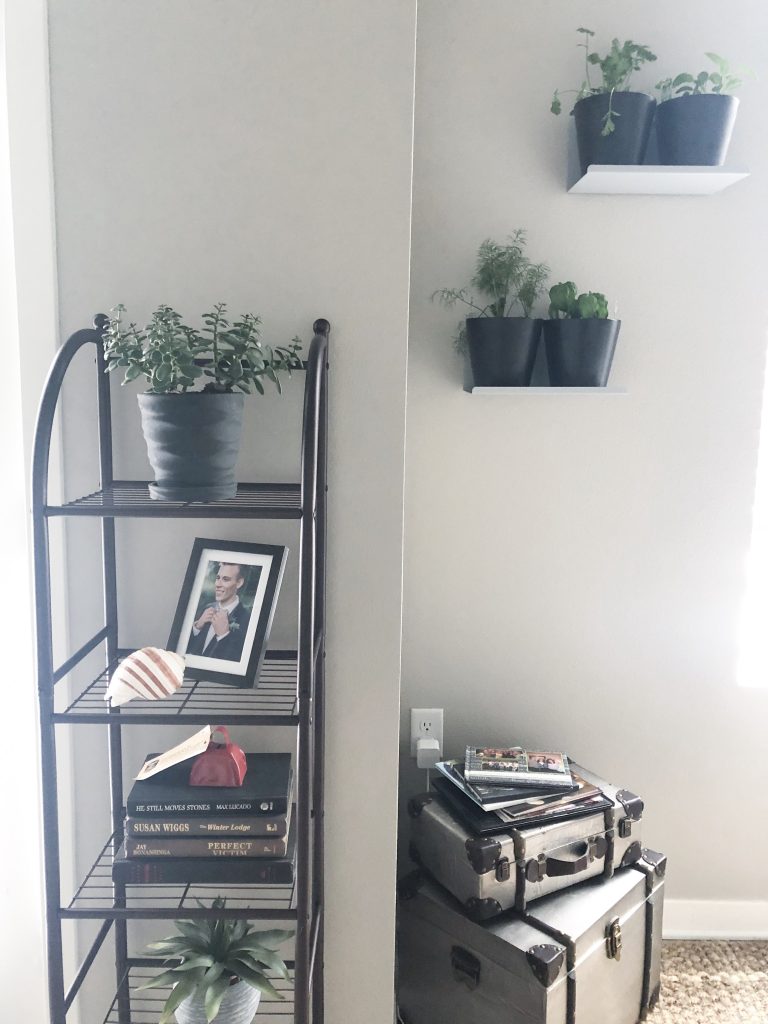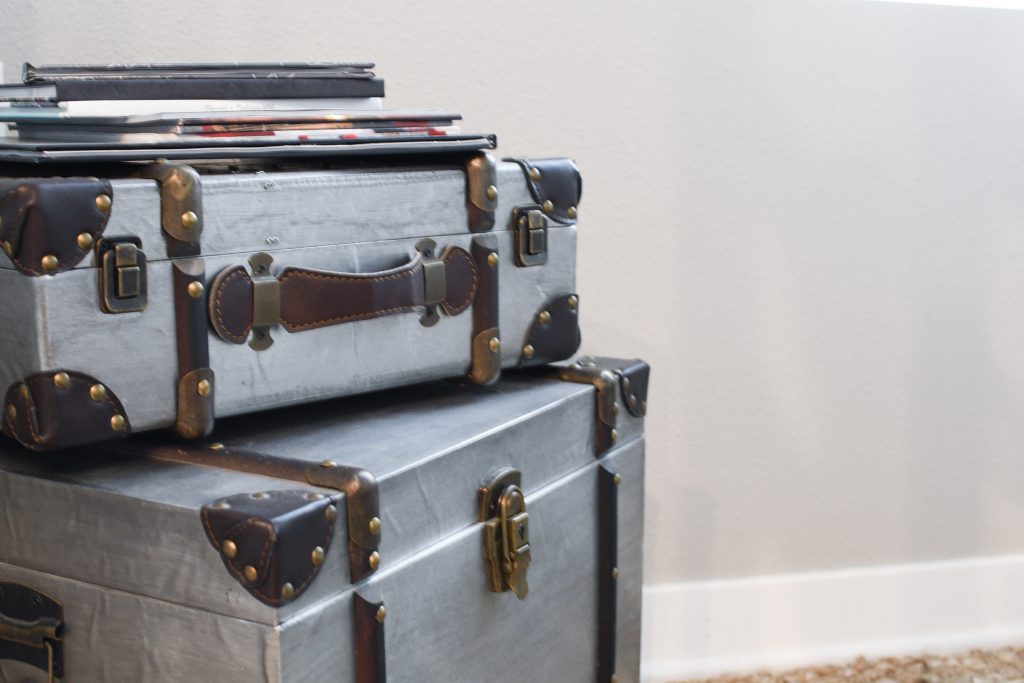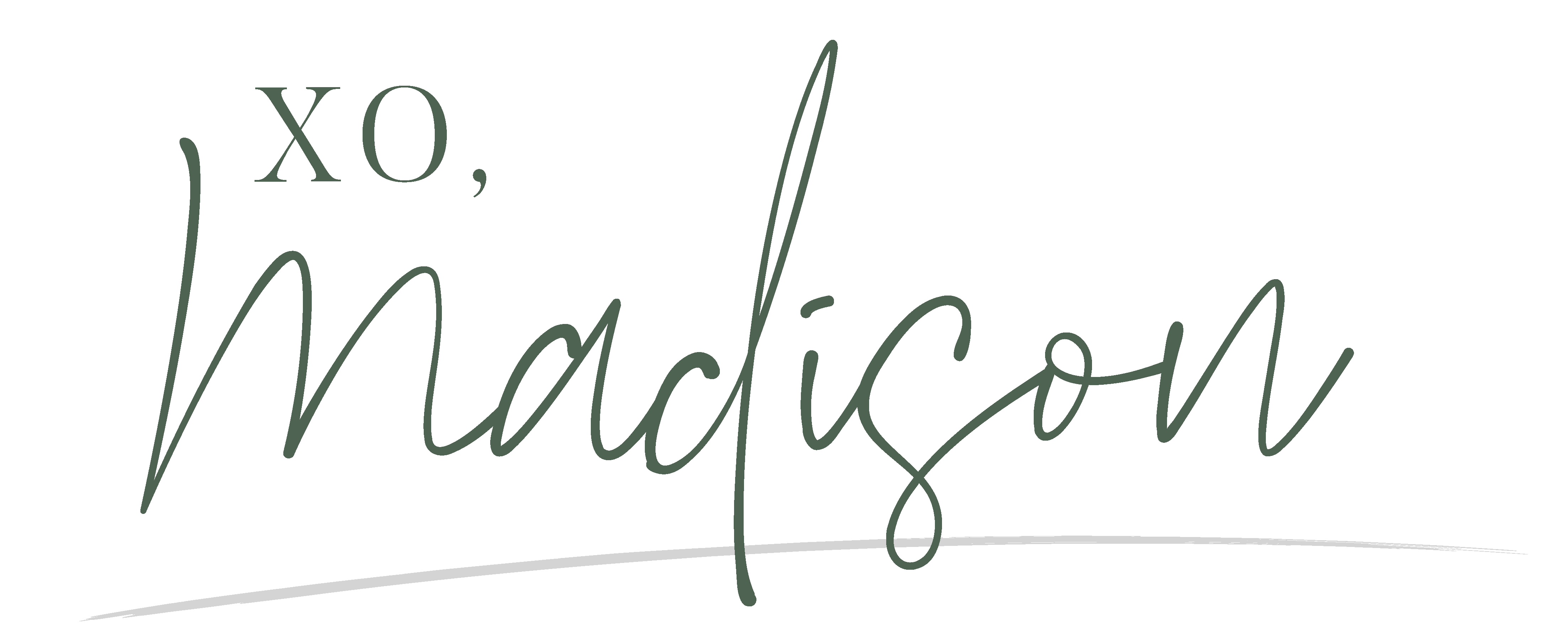 Get this look!