This week Manuel and I decided to adventure out a little more than we have been. Earlier in the week we traveled about 10 minutes to Fussen. It's a little fairytale town with a castle in the center and the Neuschwanstein Castle just outside of the town. The buildings truly remind me of little doll houses- each house is a bright color and the cobblestone streets add a lot of charm. While we were there we did some window shopping (Manuel's favorite) and then had Tea in the Stadt Café. The pictures below do a much better job of describing the town than I can.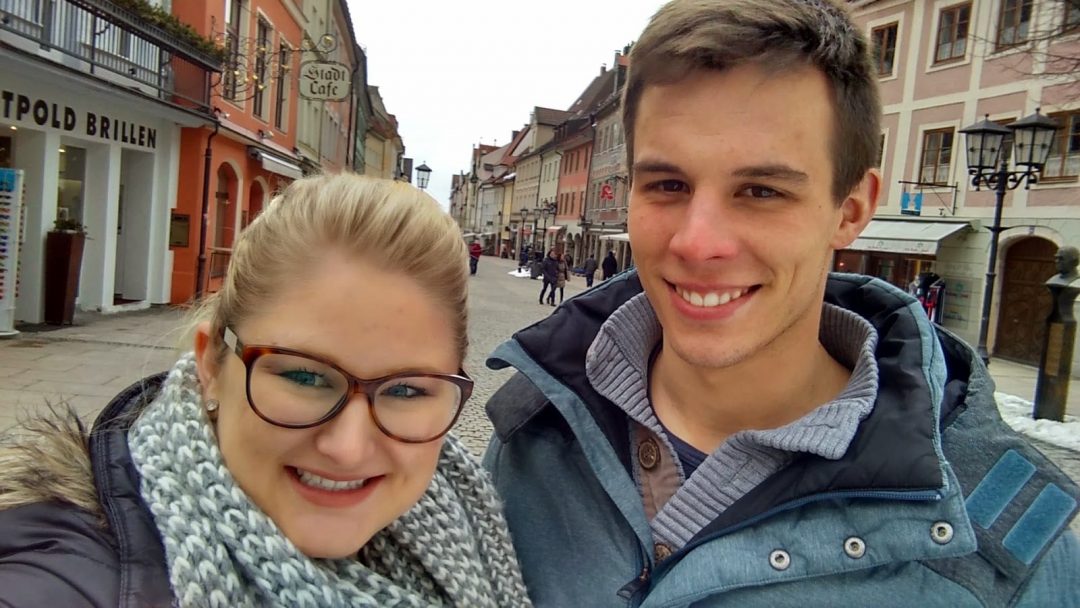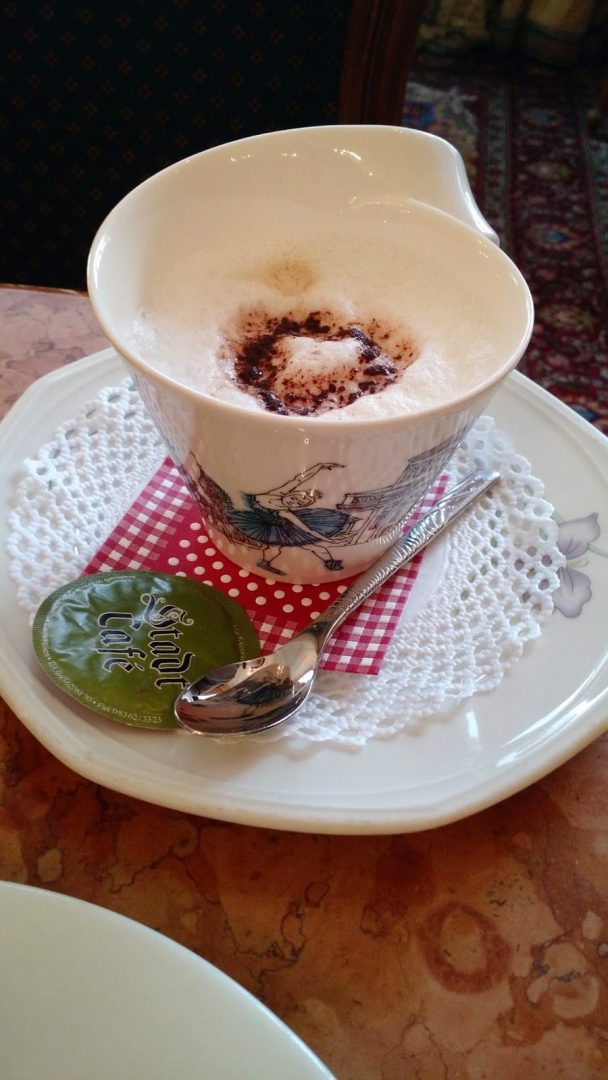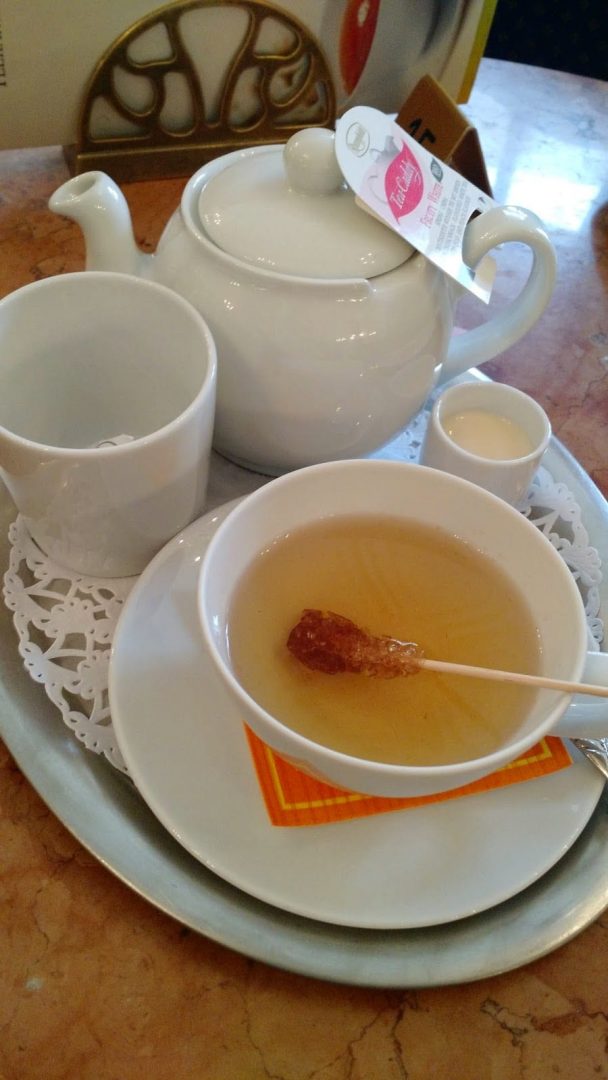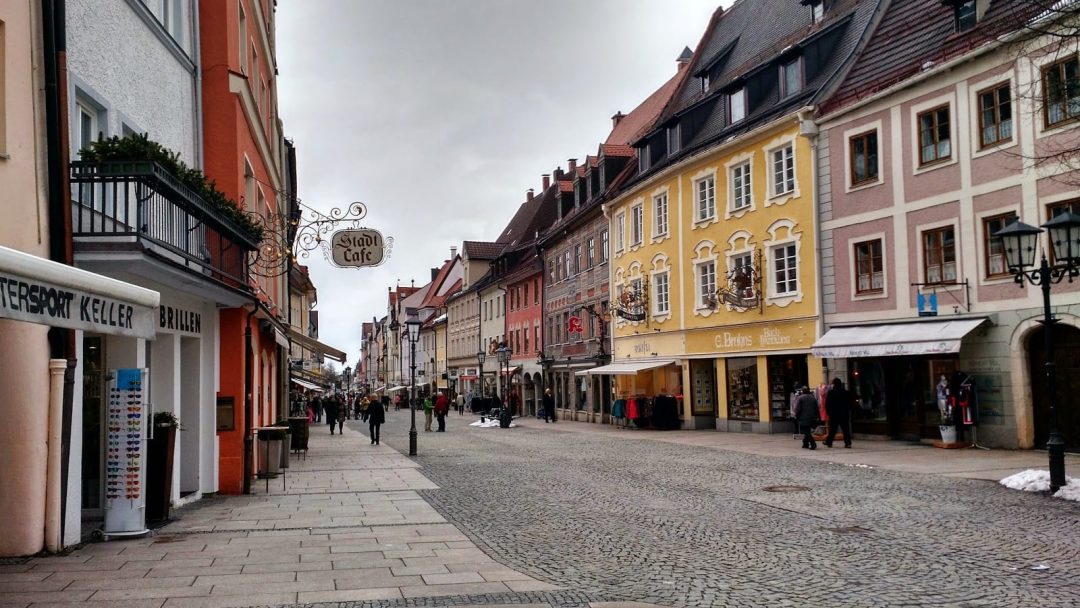 To continue our travels we went to Augsburg yesterday, about an hour by car. It's the third largest city in Bavaria and we had a blast! We started off in the middle of the town going to the Stadtmarkt which is essentially a really awesome farmers market that happens every week day- all year long. They had some much produce, flowers, knick knacks, and food. We ate lunch in the middle of the market, and although it was a bit difficult to find something without meat in it (since it was a Friday during Lent) the food we ended up getting was delicious!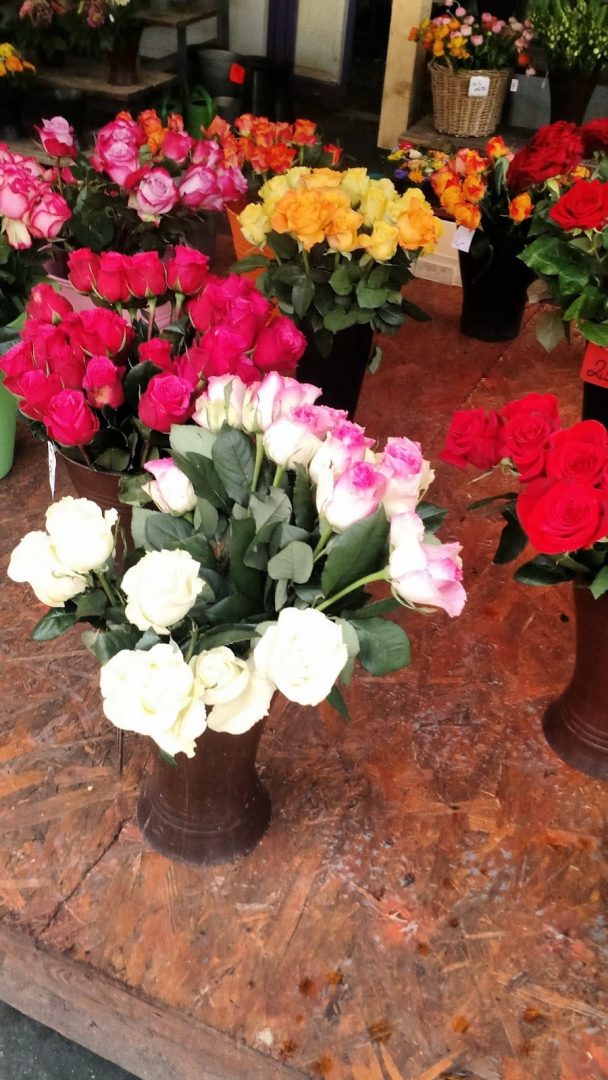 After lunch we walked a little ways outside the center of the city to Fuggerei which is the oldest social settlement in the world. It was built in 1516 and is still functioning. About 140 residents still currently live there and the rent has never been raised. It is only $0.88 per year! When it was first built the average weekly wage of a worker was 88 cents and a rule was enacted that stated rent will never be raised. Still today that is the cost of rent. Residents who currently reside in the village are low-income, catholic, and must be residents of Augsburg. They go through an extensive application process and waiting list to be able to live in one of the apartments. While we were there we toured what an apartment looked like when the village was first constructed and what an apartment looks like today- the layout has stayed very similar and they are quite spacious.
We were also able to go down into the bomb shelter that was utilized during the war. When Augsburg was bombed, for almost a full 24 hours straight, many of the Fuggerei residents took shelter here. Being in the shelter I can't begin to imagine what it would be like during that time- with the bombs going off right above you and not knowing what is happening to your family or friends- would be absolutely terrifying. When the residents finally emerged from the shelter- most of the town had been destroyed. However, the owners quickly decided that they would start rebuilding immediately. It was definitely a cool part of history to look into. If you want to see more about the settlement you can check out the website in English here: http://www.fugger.de/en/home/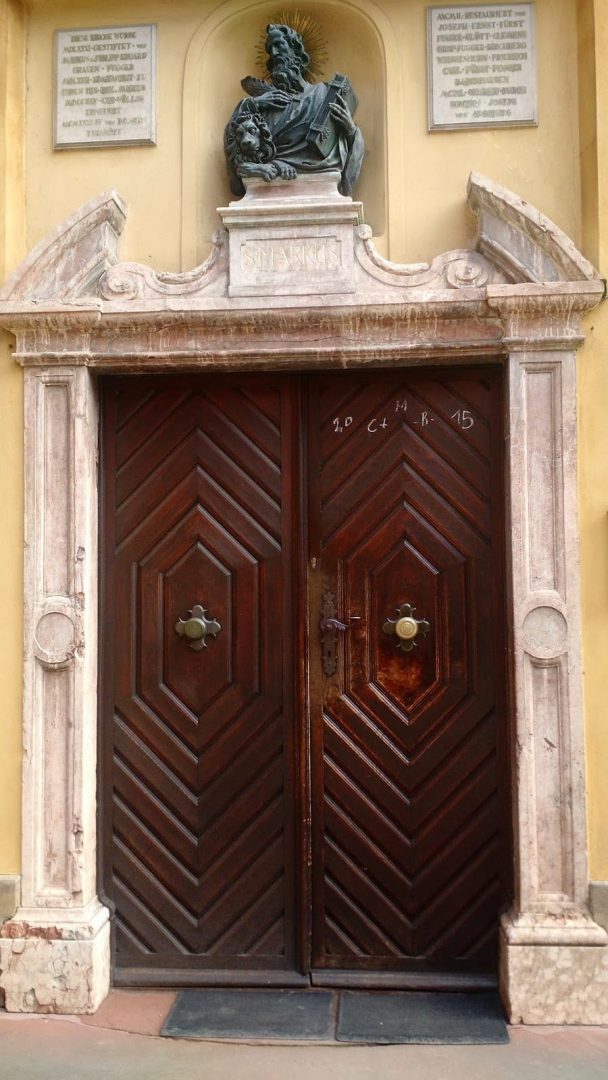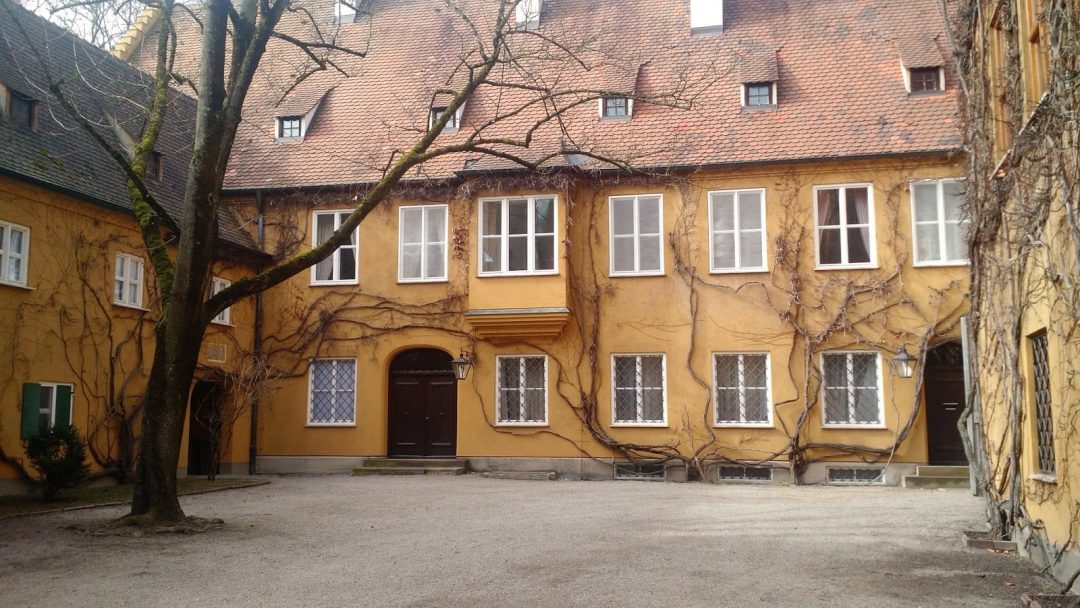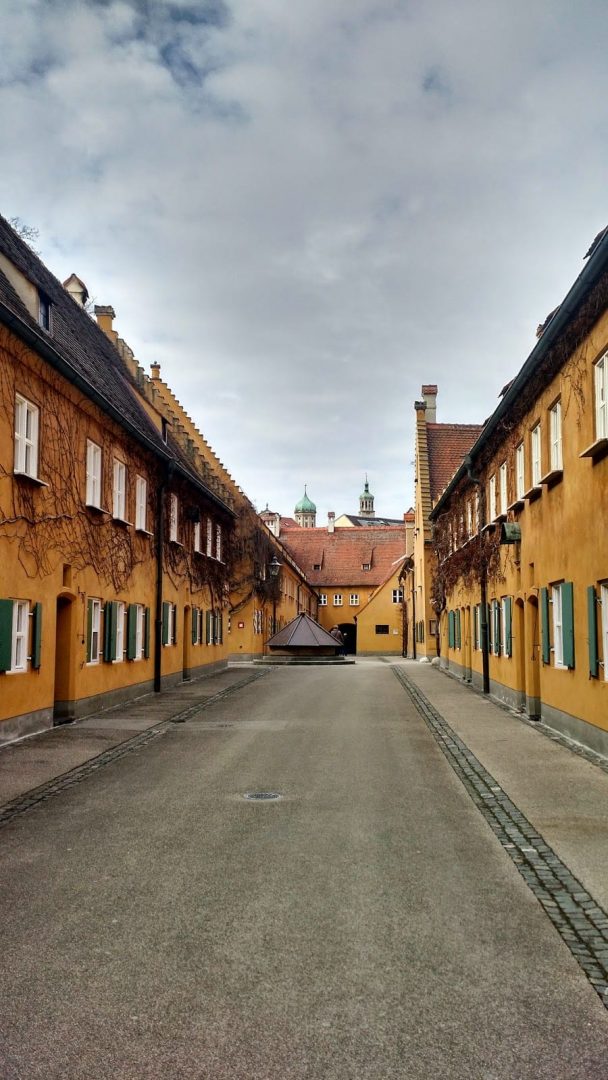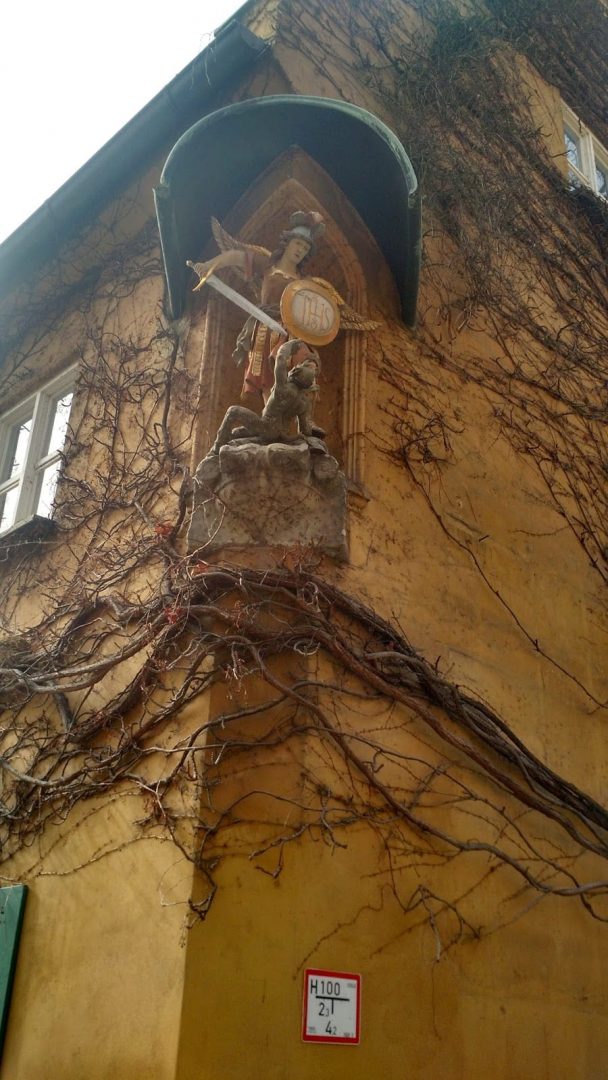 To finish the day out we visited the Augsburg Zoo. Although it's nothing compared to the Omaha Zoo- it was beautiful weather and I enjoyed seeing all the animals.
Although we had an eventful week of exploring, we still have not heard back on Manuel's job in Stuttgart. He does however, have an interview on Tuesday with the CEO of North America for DMG for a position in Indiana. Although I would be more than excited to come back to the United States, it would only be for about 6 months and then we would have to move back here for two years and then move again somewhere else. Sounds like a lot of moving to me…
He also received a call about a job in Augsburg which he is interviewing for a week from Tuesday. Fingers crossed that something works out- the waiting game is the hardest.