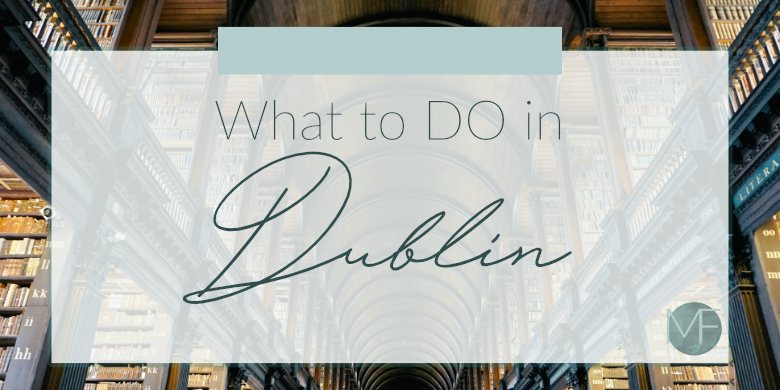 Things to do in Dublin:
If you're planning a vacation to Dublin, here are 5 things you have to make time for on your trip. If Ireland isn't on your list of places to go, it will be after you read the post. Between the popular places to grab a drink, catching up on Irish and European history and scenic views you will fall in love with Ireland.
1. Guinness Storehouse
The Guinness Storehouse is located in the heart of the St. James Gate Brewery about a 25-minute walk outside of Temple Bar.  This is known as Ireland's most popular tourist attraction and for good reason. What started in 1759 with a 9,000-year lease at St. James Gate has now become a world renowned beer. Exposed to culture, people, events and great drinks, the Guinness Storehouse has it all. It was one of our favorite places to explore while we were there. But you need to plan ahead (buy tickets in advance and at off-peak times for a discount) and plan to spend multiple hours there. I recommend grabbing a meal while you are there as well to soak in the views!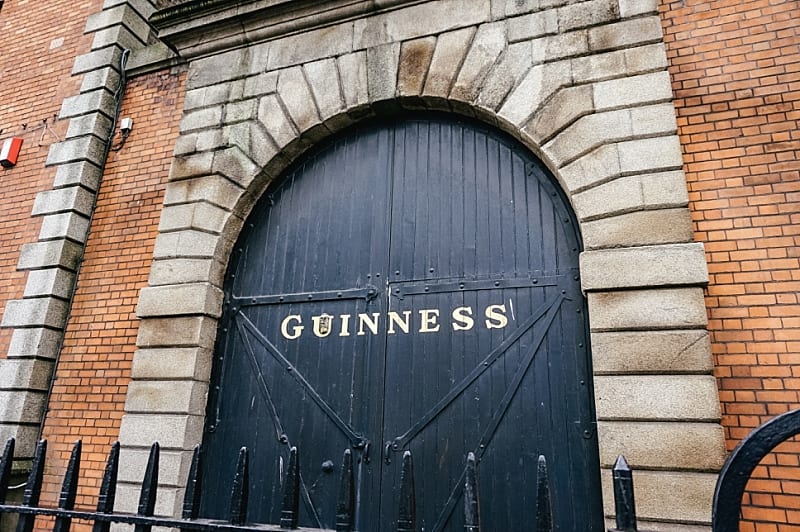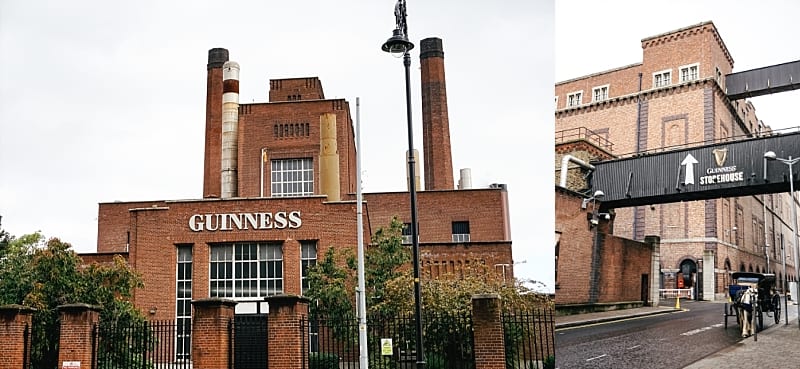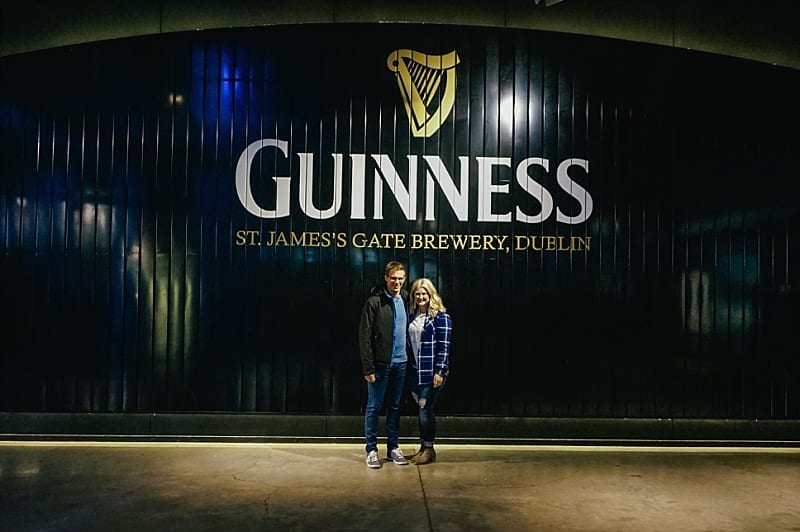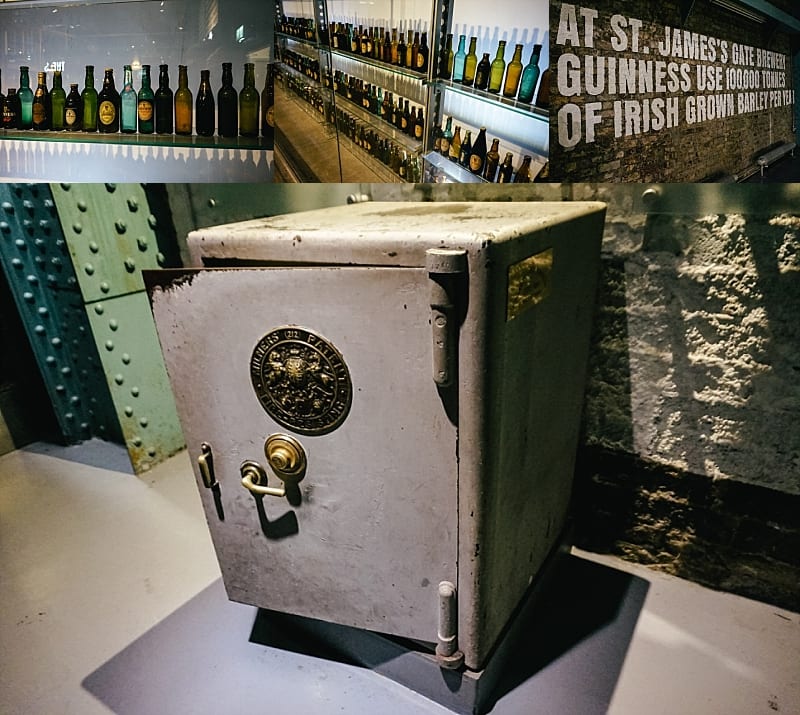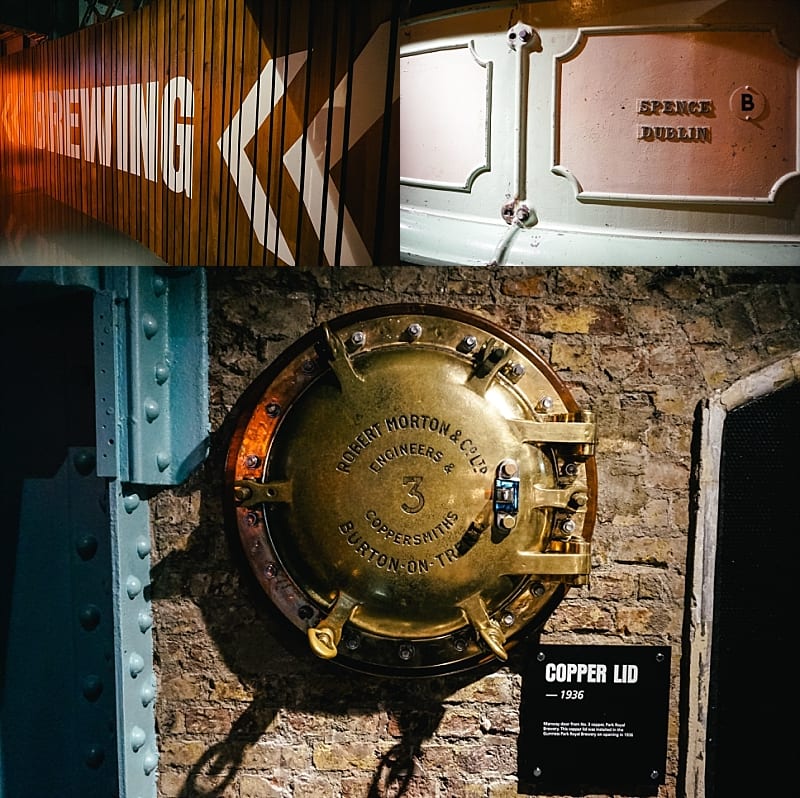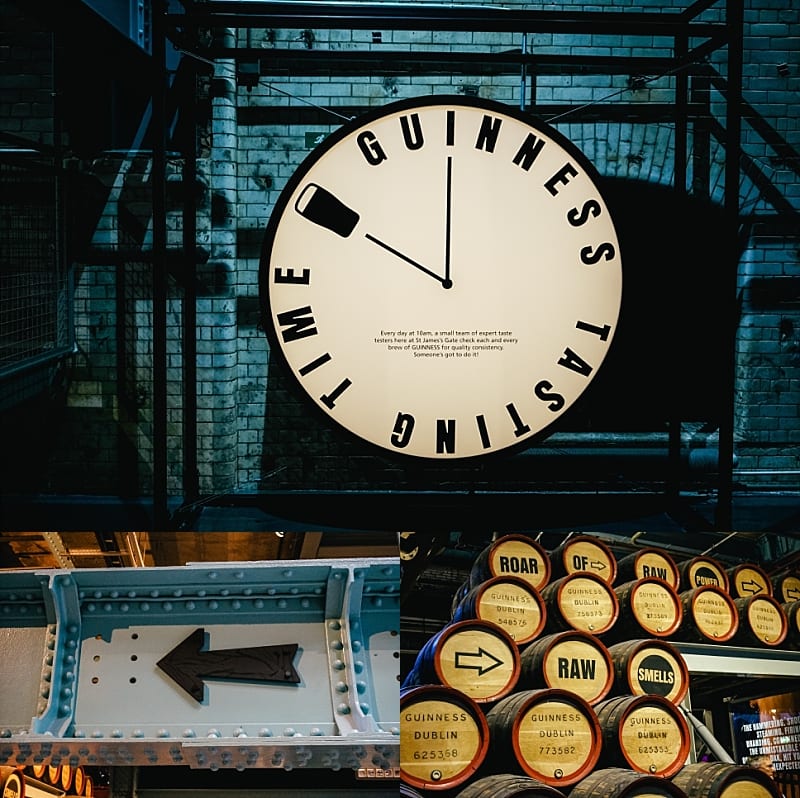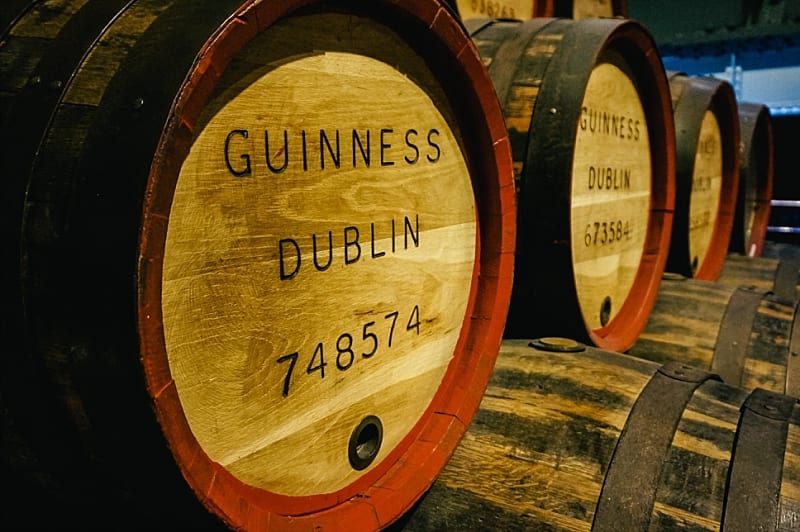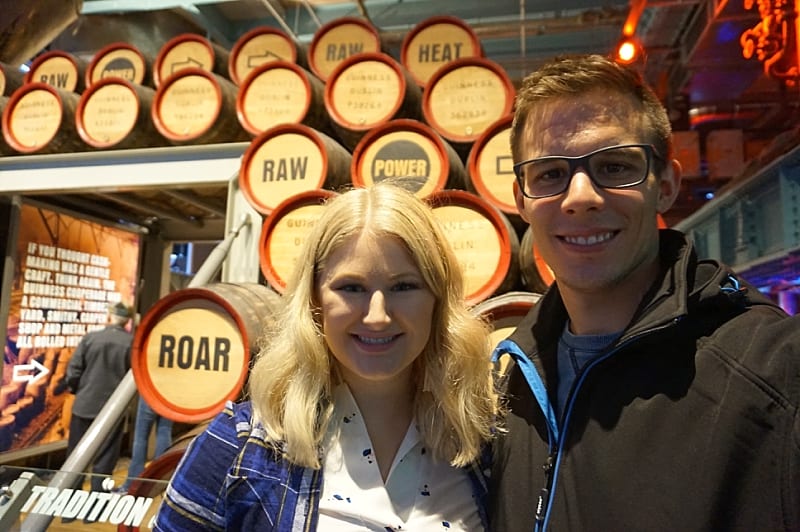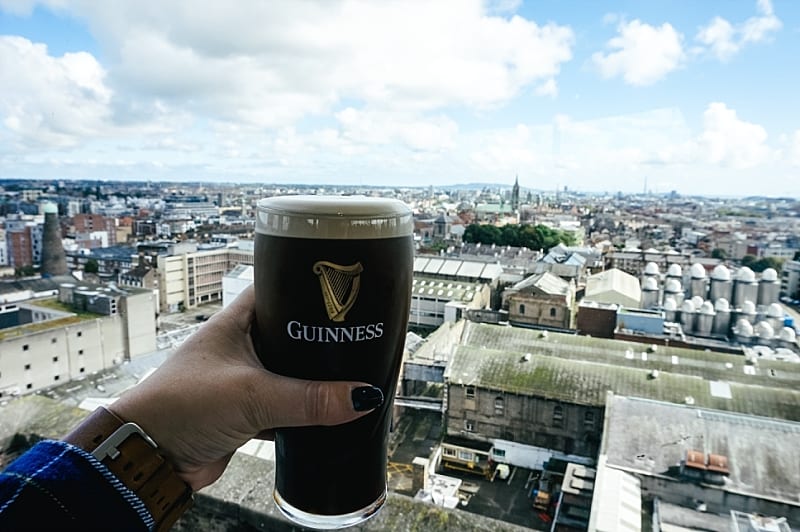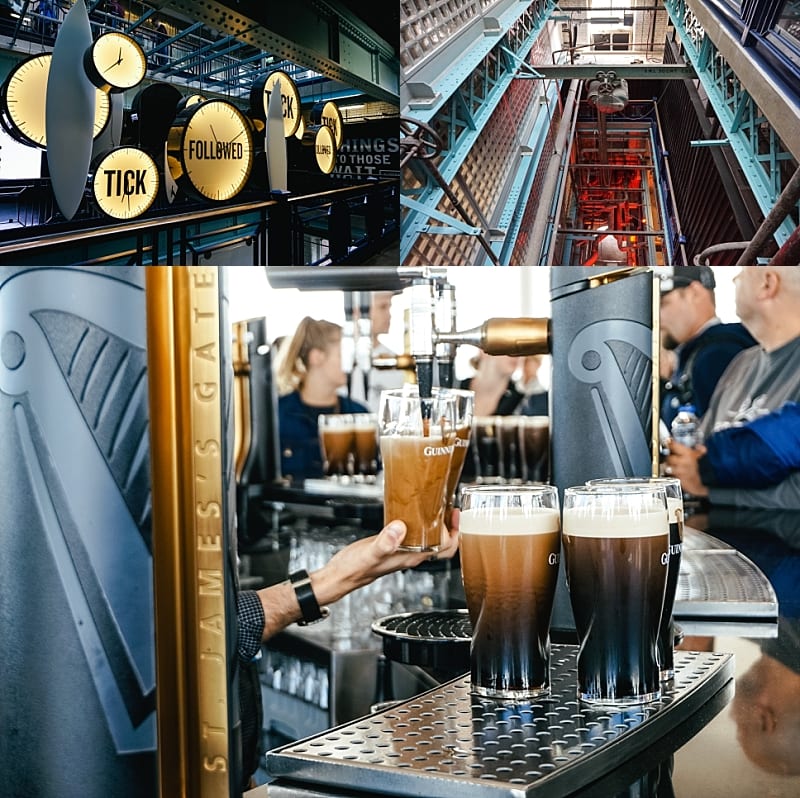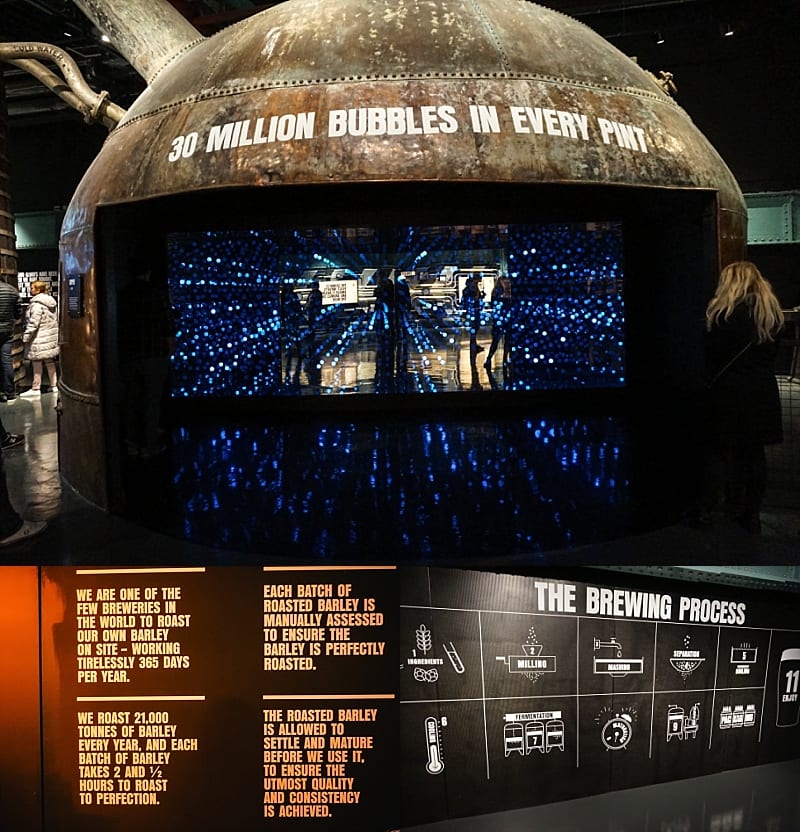 2. Trinity College: Book of Kells and Library
The Book of Kells contains the four Gospels in Latin. This is based on the 384AD text completed by St. Jerome. The Book of Kells is quite lavish and was really impressive because of all these little tiny details that were created by hand (without a magnifying glass but instead a jewel, causing many of the workers to damage their eyes or go completely blind) so many years ago. These details are abstract decorations and images of plants, animals, and human ornaments that punctuate the text. The images glorify the life of Jesus and His message.
Did you know the Trinity College Library is the oldest library in Dublin? Established in 1592, when the college was founded, it serves as one of the leading international resources. Allowing people to research history and global topics, the library offers a variety of exhibitions. No worries, if you can't make it to Ireland. The library has online exhibitions- explore them here. However, if you are planning a trip- you gotta see this! It comes with your admission ticket to the Book of Kells so you can do both in one swoop. Again, buy tickets in advance so that you don't have to stand in line. I would have loved to grab a book and curl up in a corner and just read (unfortunelty they frown upon this if you aren't a student.)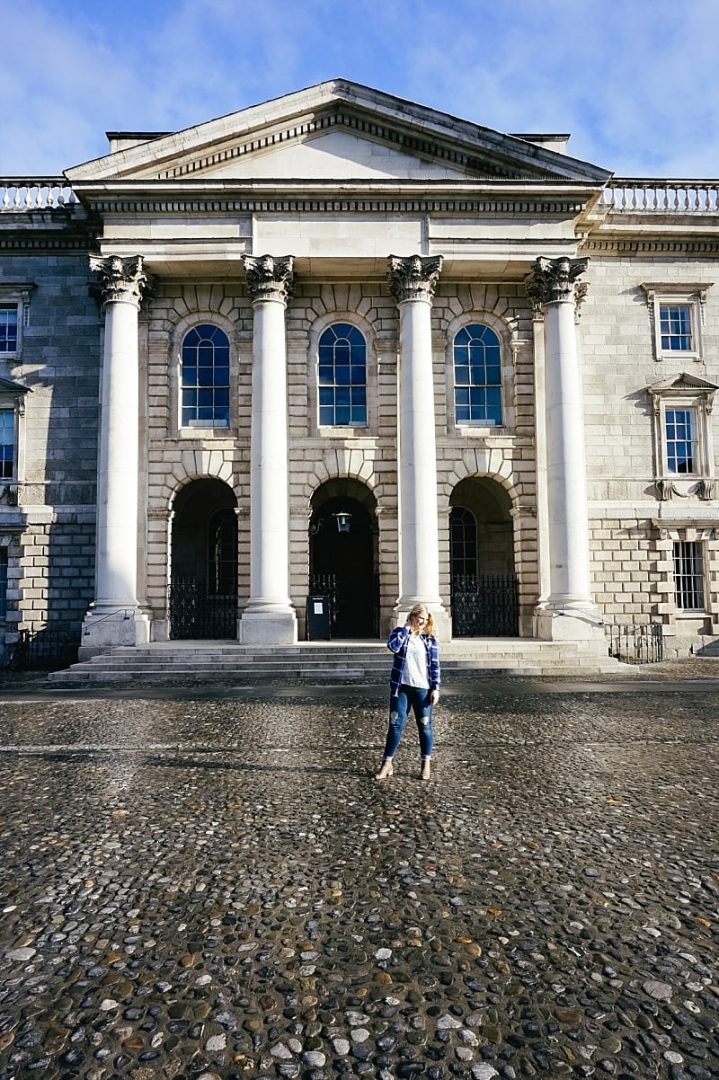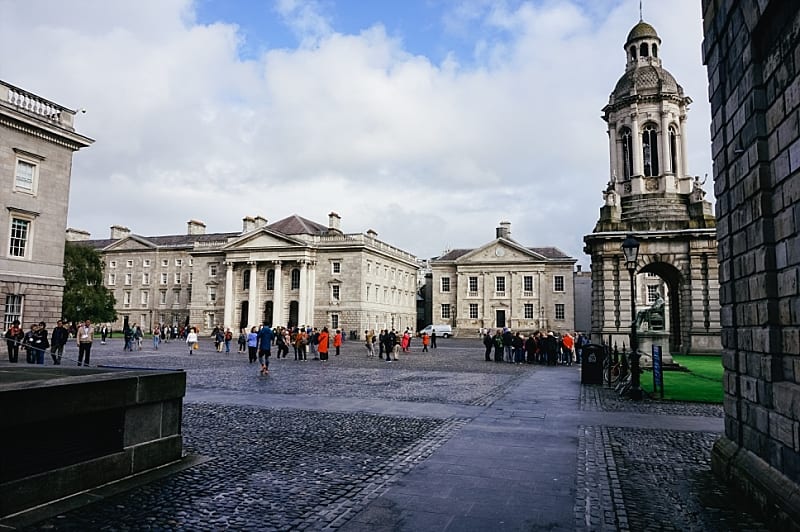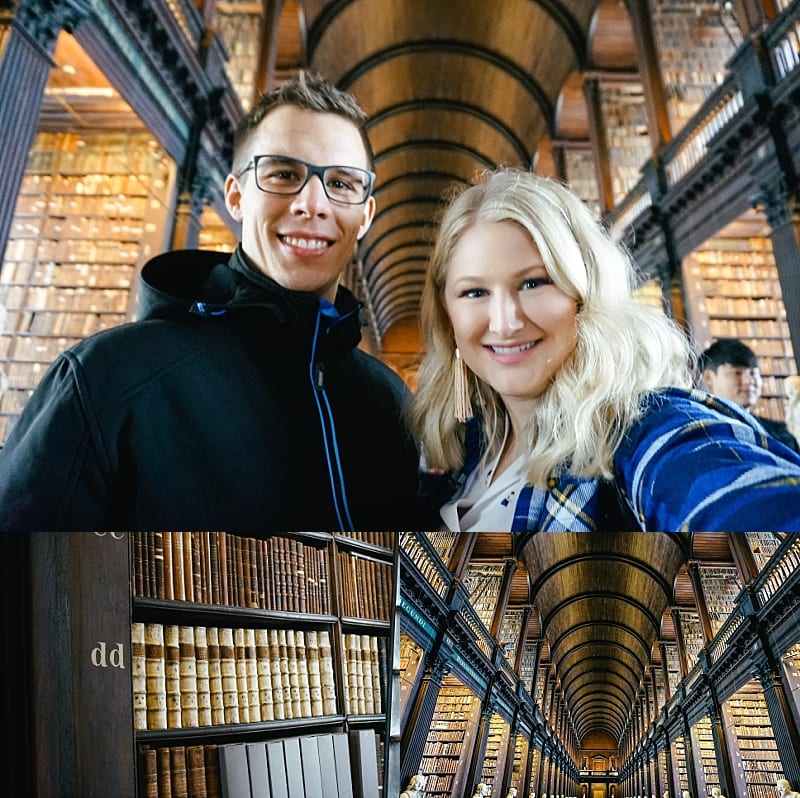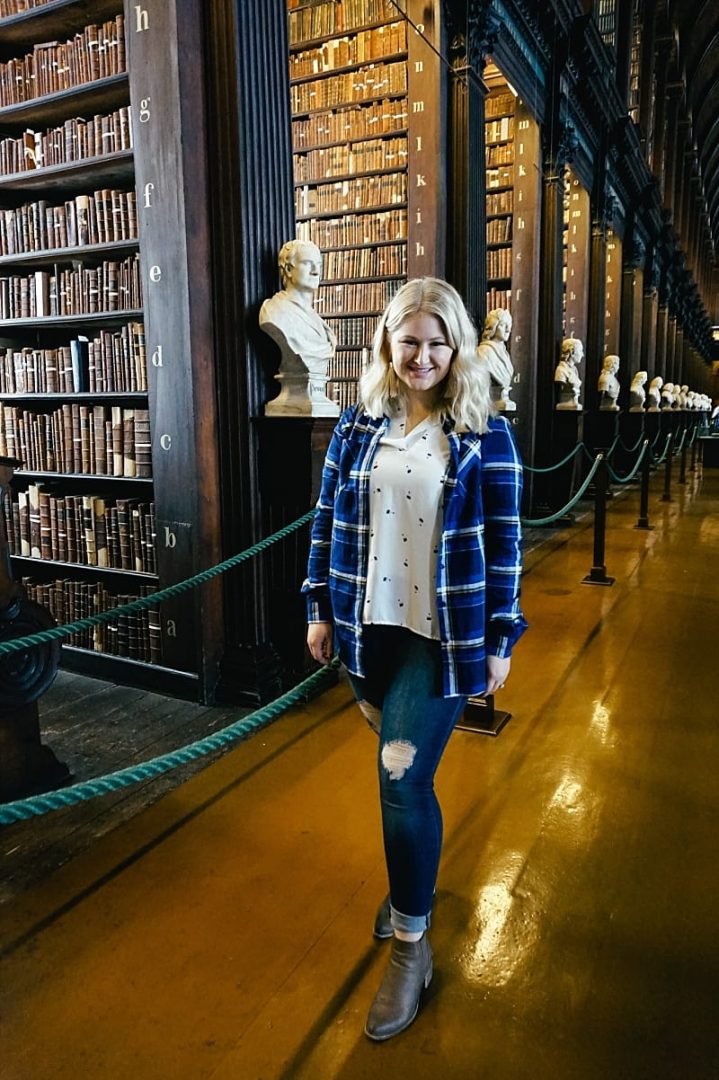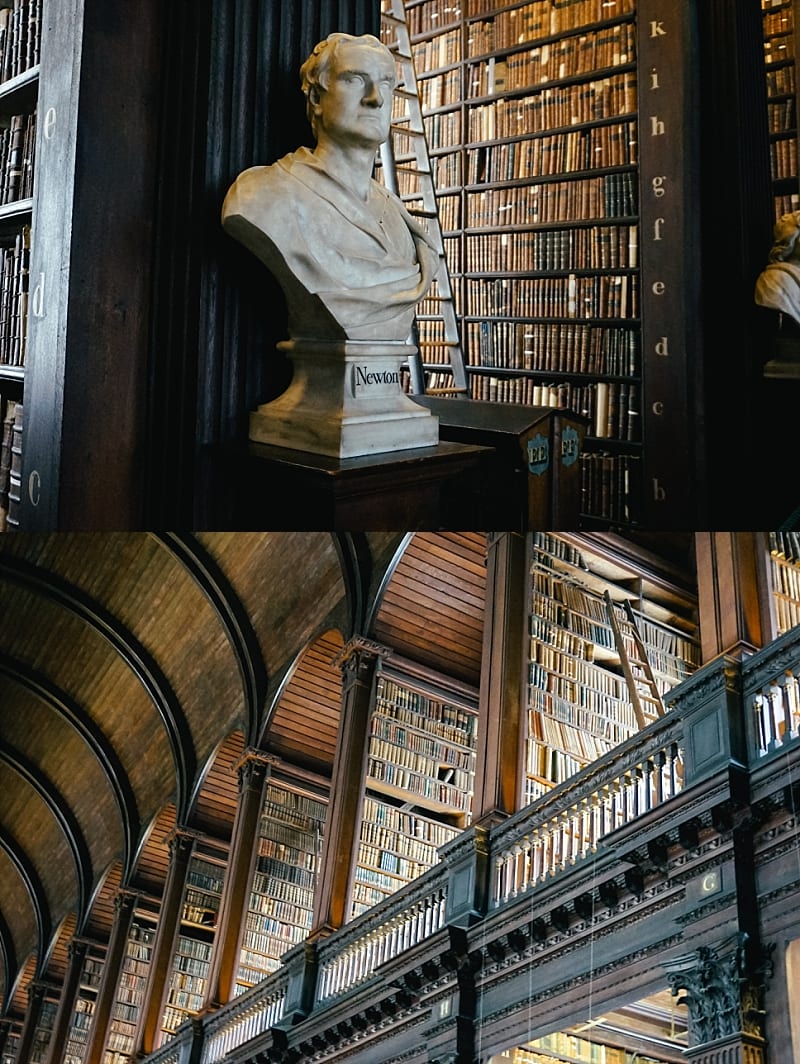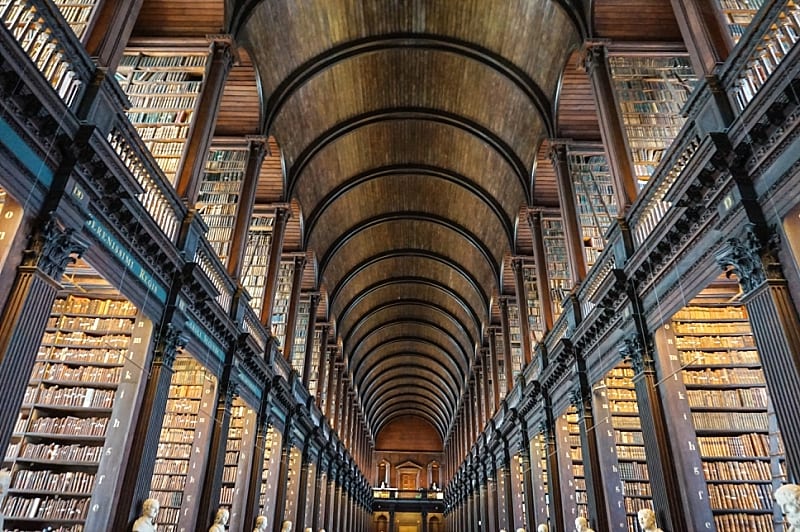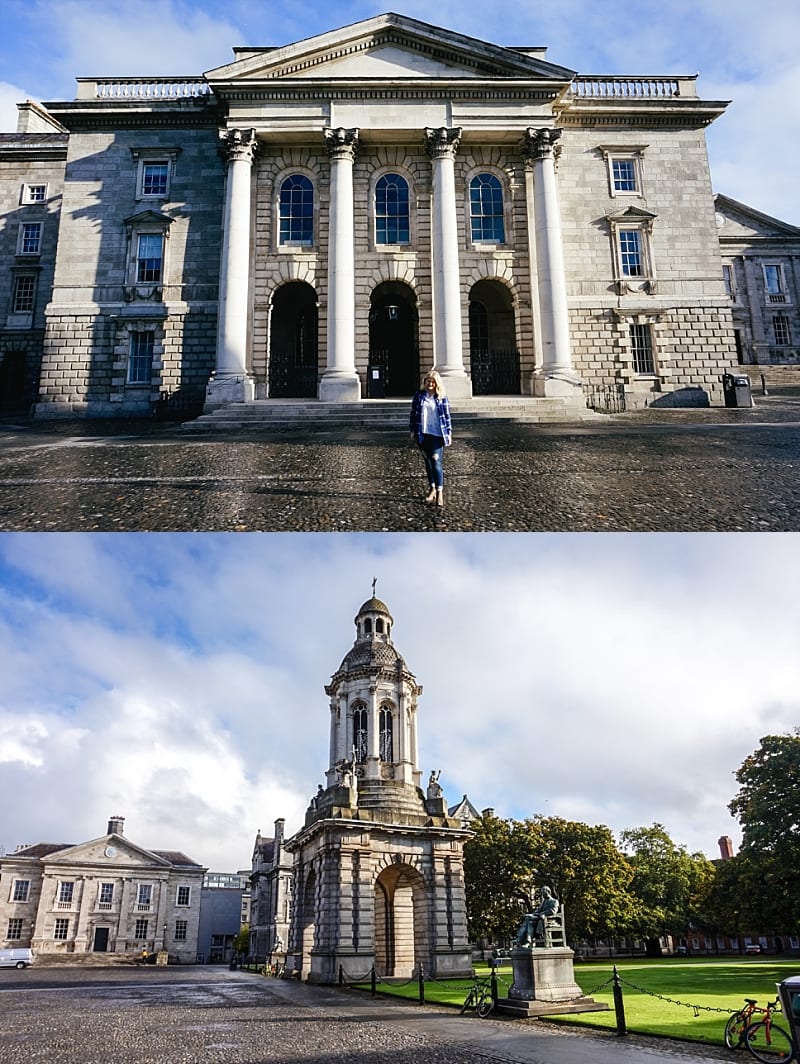 3. Howth
Howth is a village in the Howth Peninsula and is a quick 30 minute train ride outside of Dublin. Venturing to Howth is like a vacation of its own. There are many things to do and perfect if you're looking for those Pinterest or Instagram goal posts. From walks along the Dublin Bay to exploring Howth Castle and taking in the view from Poolbeg Lighthouse. There are also a few museums on the Peninsula: National Transport Museum of Ireland and the Ye Olde Hurdy Gurdy Museum of Vintage Radio. We didn't have much time here (which was a regret) but we did take a boat tour to see the area from the sea and we ate some great seafood! It is totally worth taking the train and escaping the crowds!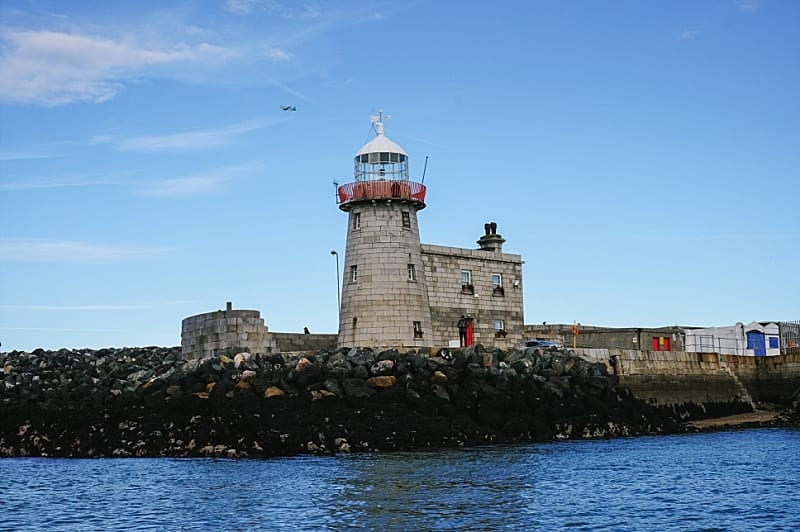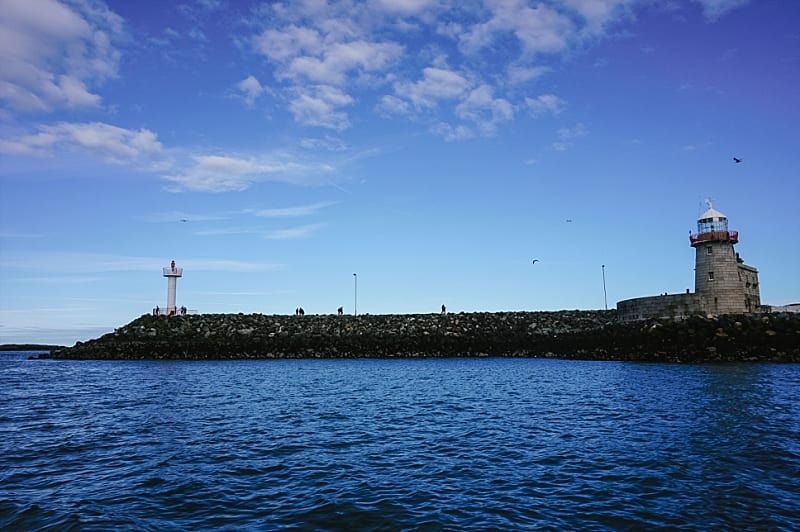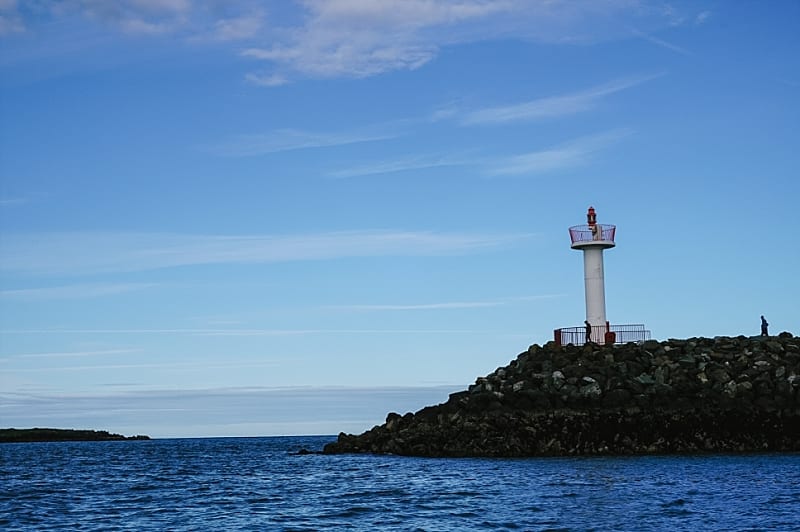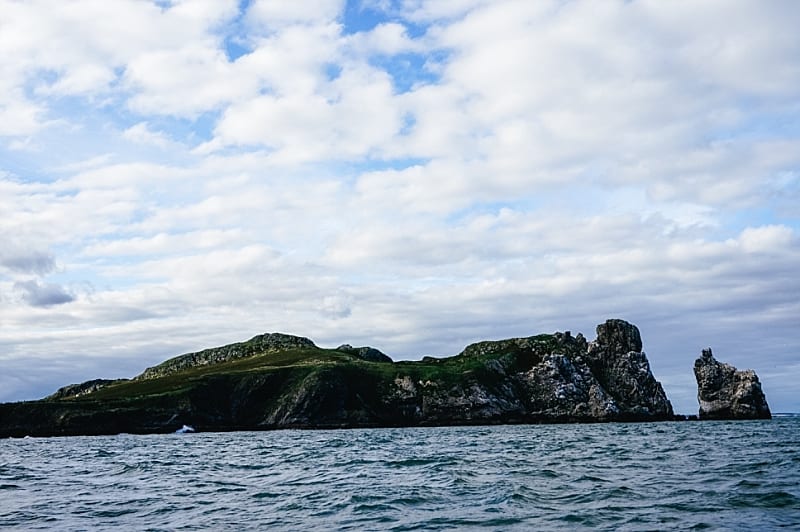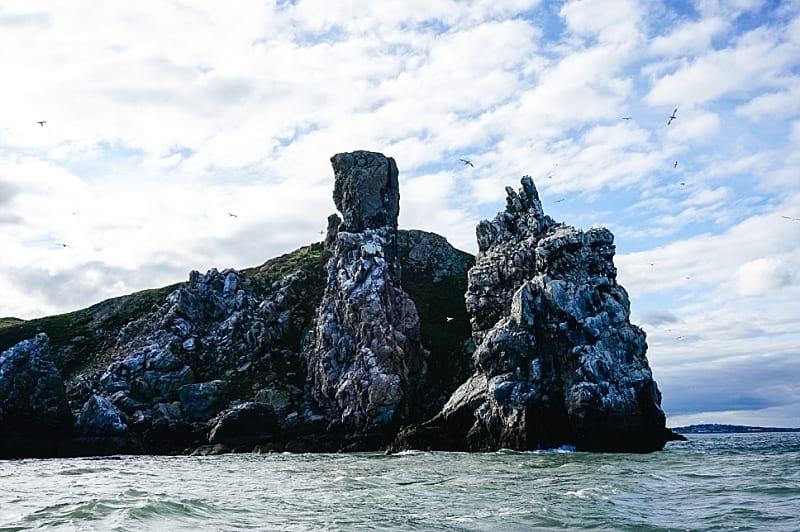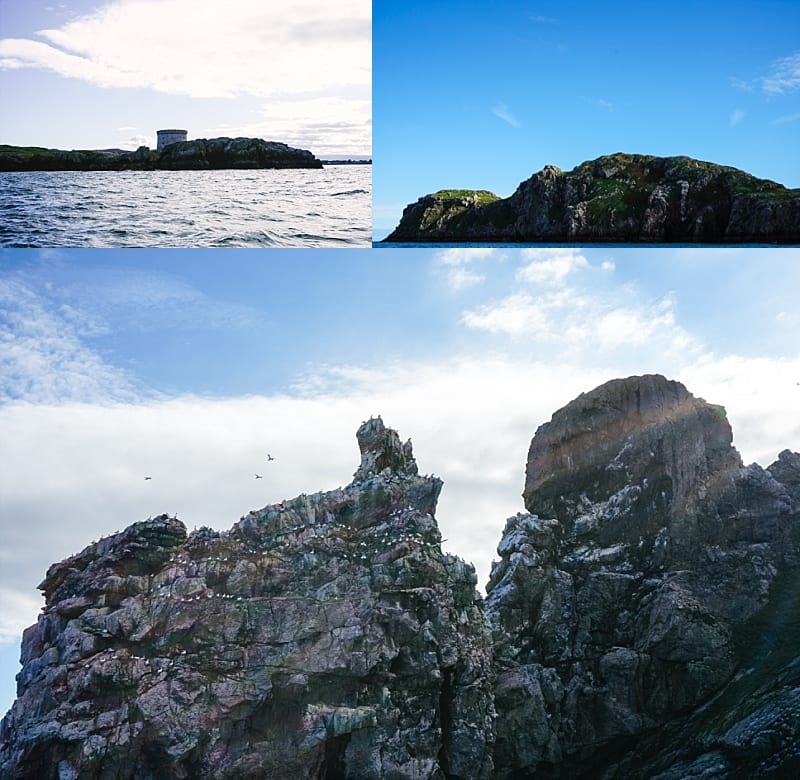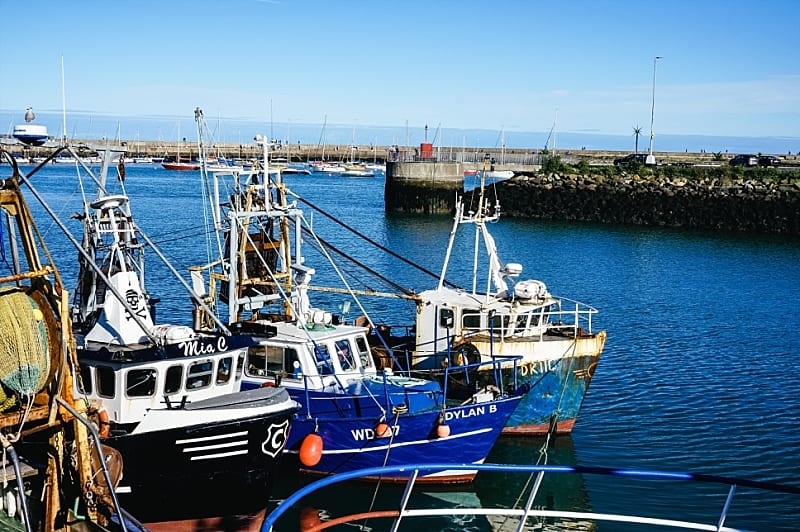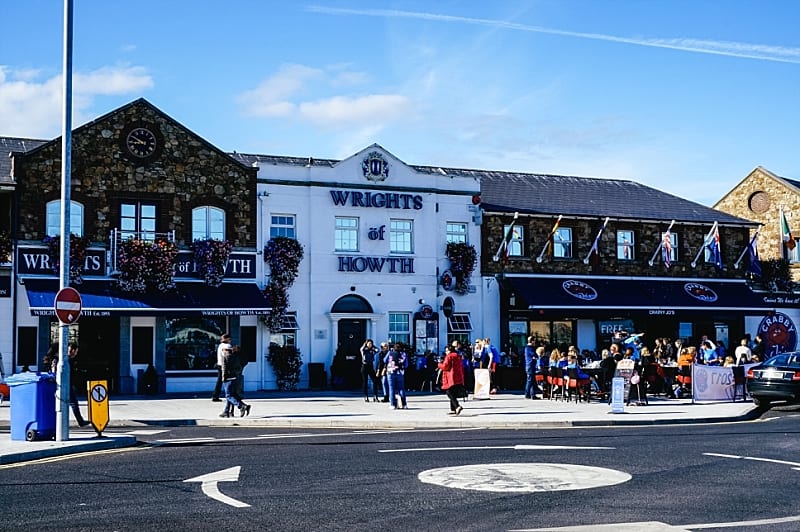 4. Temple Bar
The Temple Bar is a neighborhood along the lanes in Dublin. Before going to Dublin, I actually thought it was just one special bar but it's actually a neighboorhood and that one bar just capitalized on the tourism by naming themselves Temple Bar (clever move on their part!) There are pubs, restaurants, boutiques and art studios showcasing Ireland's history and culture. It is also the area that I always pictured Dublin looking like with the flowers beneath the windows and the cute streets. Between the live music, craft and clothing shops, there is an endless amount to do, exploring something new with each trip there. However, I would avoid eating and drinking very often in this area as it was the most expensive by far! Or if you do plan to spend lots of time here, just be prepared to spend more!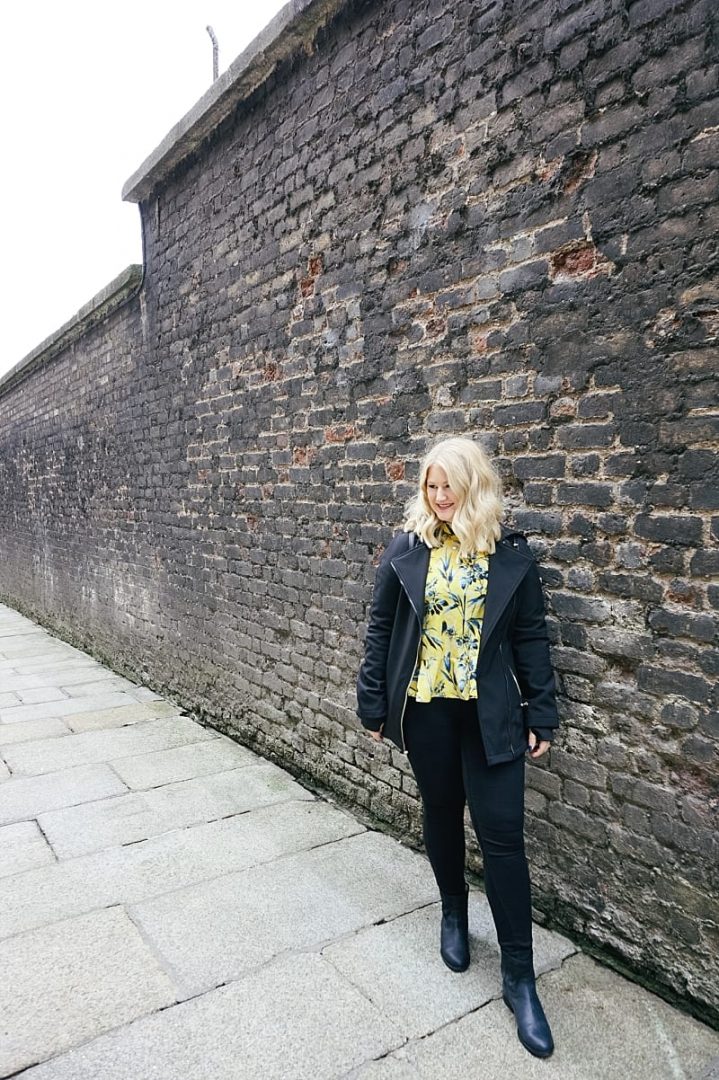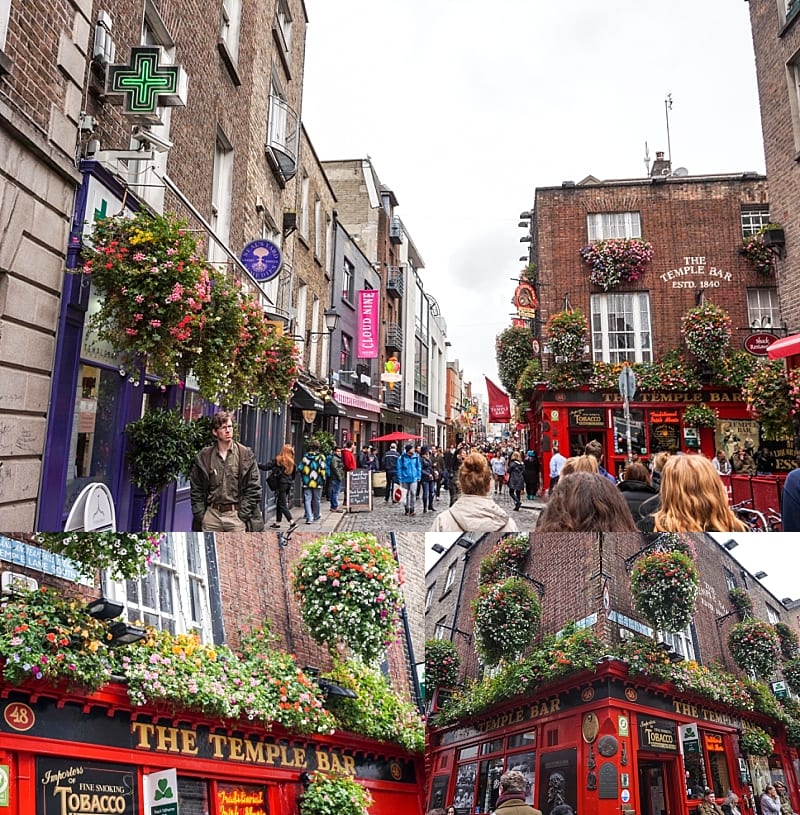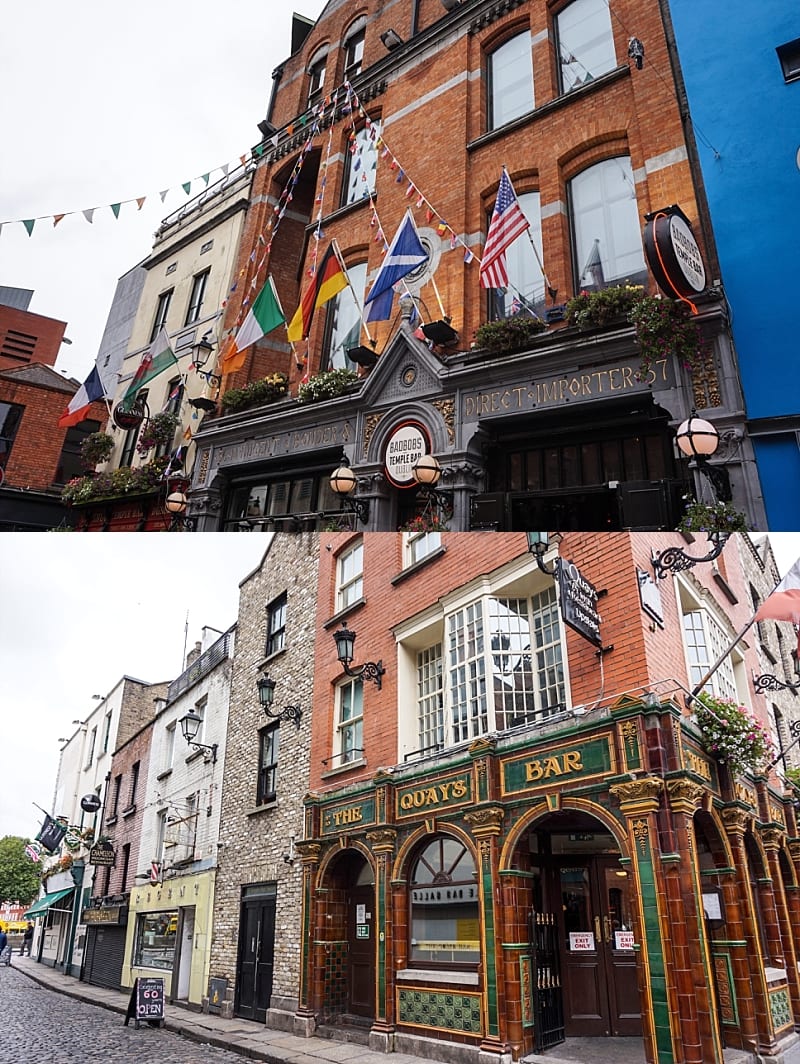 5. Whiskey Museum
The Whiskey Museum is a tour that allows you to journey back through time and discover the intriguing tale of Irish whiskey. And for Manuel and I, it was our chance to discover that we hated the taste of whiskey. Seriously! It is painful to drink (sorry if that offends you!) But anyway… learning about the history and how whiskey is made was still worth the trip! The education on the Irish whiskey's rise to glory and its dramatic fall is a sliver as to why the museum is one of the most visited attractions in Dublin, Ireland. So, grab a drink and bask in the beauty of Trinity College (located right across the street).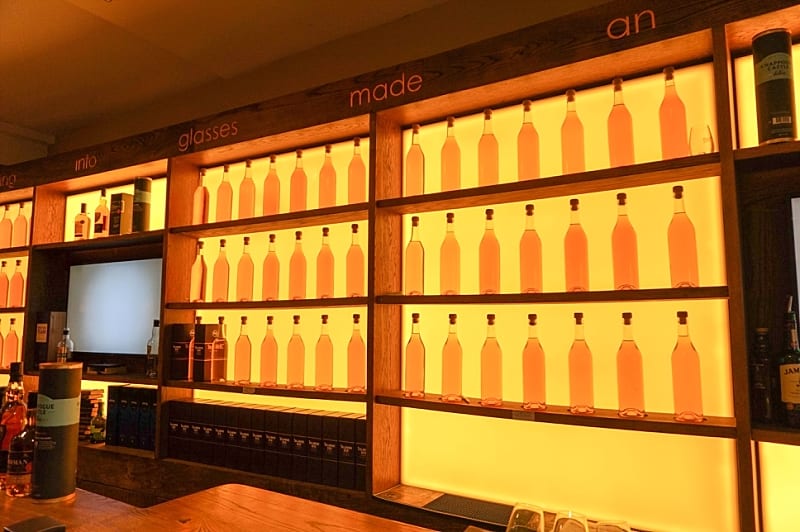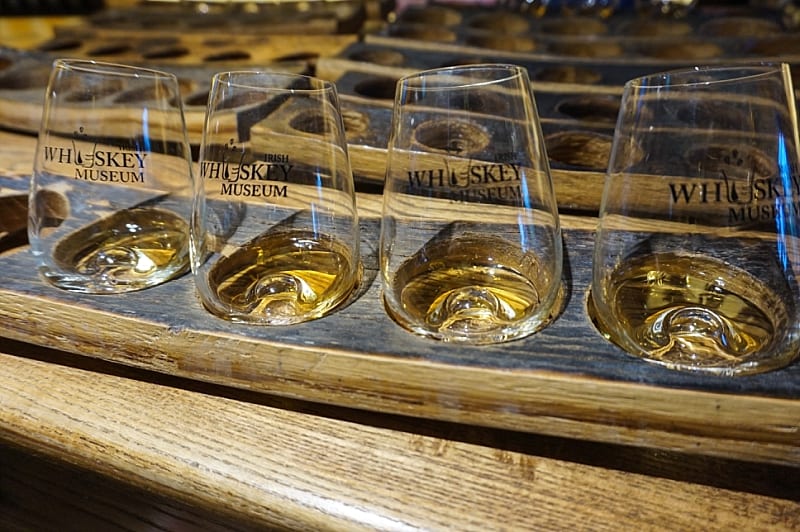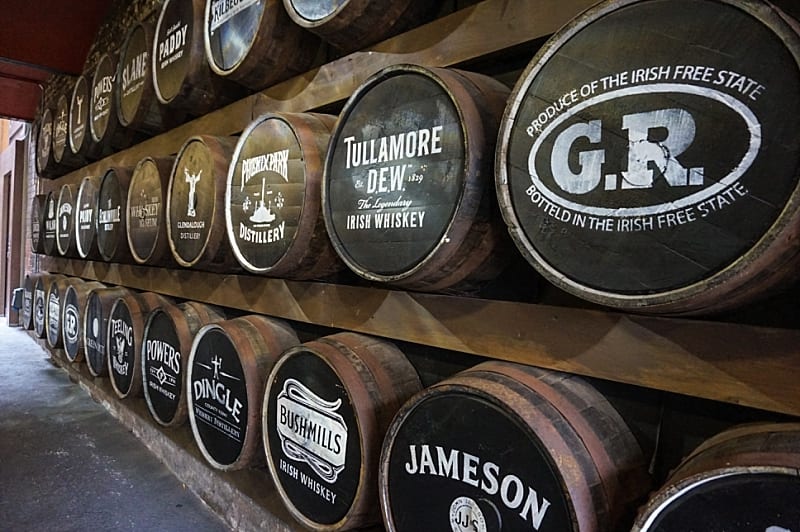 Have you been to Dublin before? If so, I would love to hear about your experience and the story if you've ever been to these five places. No worries if you haven't ventured to Ireland. Maybe Dublin is your next vacation spot!