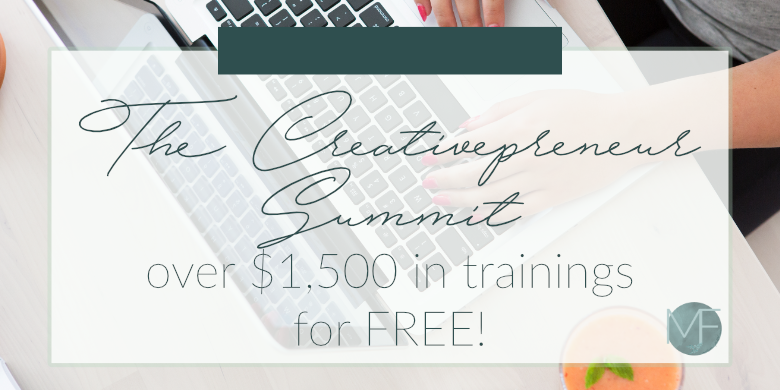 Last week I announced to all those on my email list some pretty exciting news and now I am SO excited to finally share this news with you today! I've been holding it back for weeks, waiting for just the right time to share, and that day is finally here! Introducing the 2017 Creativepreneur Summit!  And guess who is a featured speaker? Yep, you guessed it! I am! 
For 4 WHOLE days, the summit will be bringing you interviews with yours truly and 25+ industry experts who have tons of valuable advice to share with you all about growing your online empire.
We're going to be talking all about Instagram and Pinterest management, marketing your biz, optimizing your productivity, setting up a shop, and much, MUCH more! This is an event you're not going to want to miss!
The 2017 Creativepreneur Summit is a FREE, VIRTUAL online conference! During which, you will have access to over $2,000 worth of trainings FO FREE!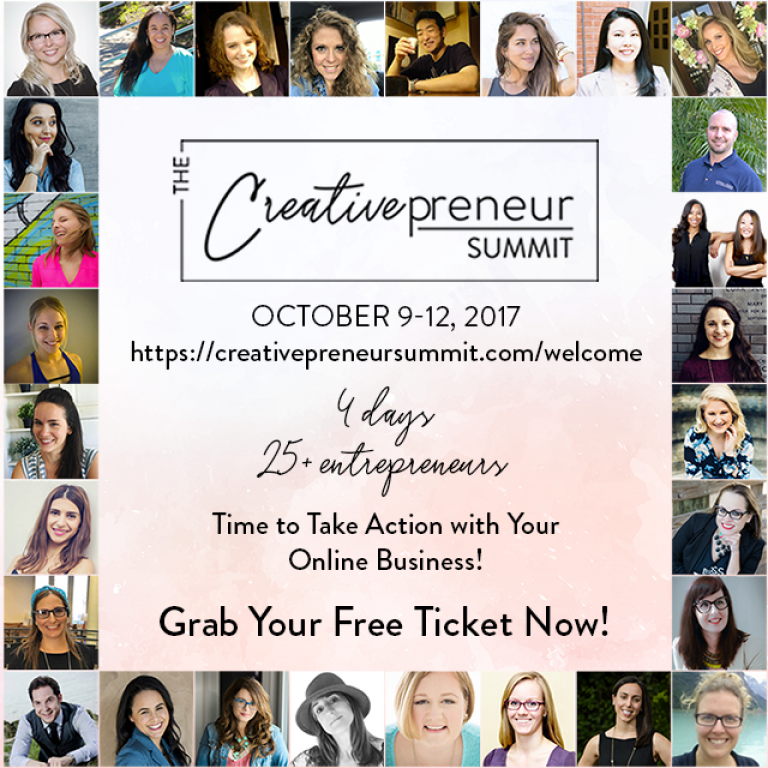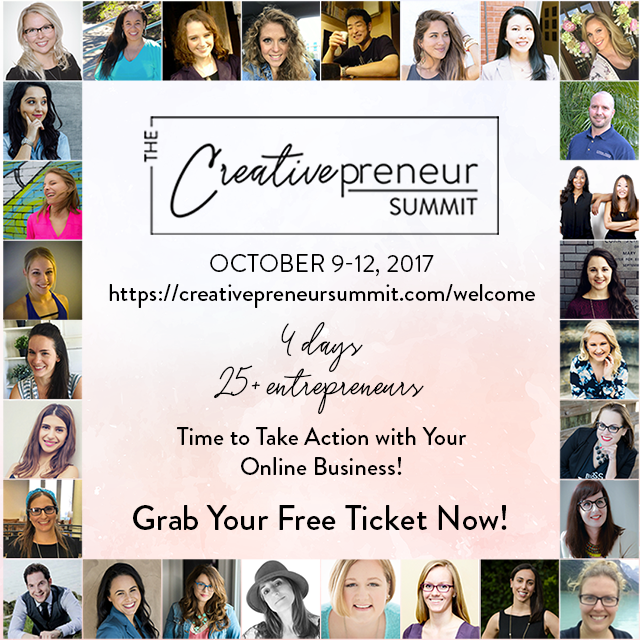 You don't have to travel – we bring the interviews right to you! They'll be broadcast over the web, so you can watch from the comfort of your couch. You can watch every speaker's interview for 24 hours after it goes live. See the agenda here!
So what are you waiting for? Join me and 25+ other experts at the 2017 Creativepreneur Summit. Grab your FREE ticket today!