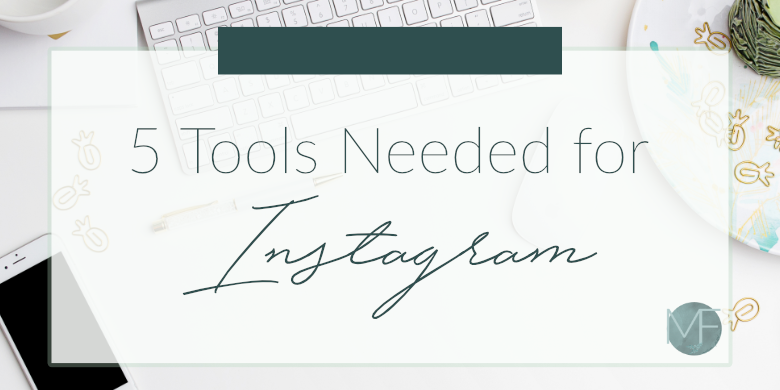 Today's post is all about Instagram. I know so many businesses struggling with the platform- and it certainly is a difficult code to crack! That is why I wanted to help you out by sharing some of my absolute favorite Instagram tools that will help you continue to grow your following and attract your ideal client.
Using these programs and remaining "real" on Instagram will help you to succeed! One thing that I recently determined with my own Instagram account is that people want to see the real you. They don't want to constantly see stock photos or fake captions. They want the raw, exposed emotional content. So, I challenge you to share a picture of yourself this week with a real struggle or success you are having. Then tag me because I love to read these and help others!
Ok, so what you came for… I'm going to share with you the apps I use to manage all of my Instagram accounts. These apps/programs helped me grow my account to over 16,000 followers.
Later is an Instagram scheduling app, that allows you to "optimizing your visual content marketing campaigns should take as little time as possible so you can spend your time making the best campaigns possible". Later is a great tool to use for keeping Instagram accounts on a schedule. The app sends an alert when it is time to post the photo you have scheduled. Plus, this app can connect to other social platforms- talk about a bonus! This app is free for up to 30 days of content.
Planoly is another scheduling app. This app is unique because it allows for the user to customize the feed. This means that in addition to scheduling Instagram posts, you can arrange the photos and customize your feed. This app is ideal for creating and maintaining an Instagram aesthetic and creating the layout you really want. Planoly has three different account options: the default one is free, however it does not have unlimited planning.
Lightroom is Adobe's professional editing software. There is a downloadable version for the computer and mobile application. Lightroom has "all the tools you need to bring out the best in your photography. Punch up colors, make dull-looking shots vibrant, remove distracting objects, and straighten skewed shots". Lightroom will help you to achieve more polished and "professional" looking photos. The app allows you to have more control over images, unlike most apps out there. You can edit your images to your style and have fun experimenting.
Similar to VSCO, Snapped is a photo editing application where you can place already made filters on your photos.
If you are not one for editing or like the process, filters will become your new best friend, and so will this app!
Iconosquare is an application for analytics and marketing, specifically designed for Instagram. This app will help you to understand your account and give you insight as to how you are performing in comparison to others in your niche. While it is important to post amazing looking photos, it is necessary to understand the performance of your account. Iconosquare will provide you with insight for your engagement (how well people are interacting with you) and help you track comments.
I would love to hear from you. What apps do you use to manage your Instagram account? Comment below your favorites and I'll give them a try. If you need further assistance strategizing, creating content and growing your Instagram, let me help you! Send me a message and we can tackle this project, together.