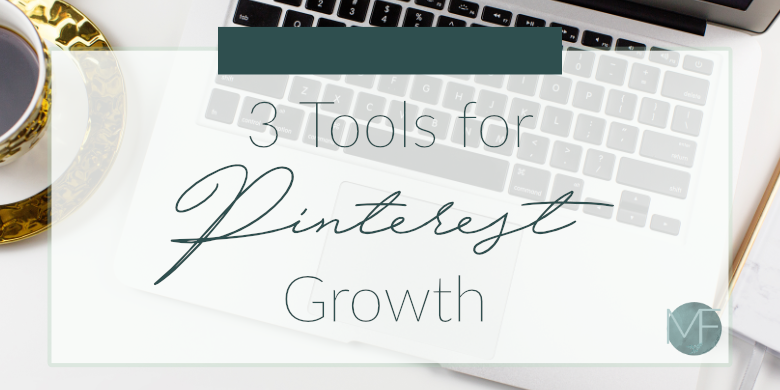 Remember the post I wrote about tools needed for Instagram? Well, I thought I would create another on Pinterest. Why? Because Pinterest is the number 1 platform for most of my clients in terms of driving traffic to their websites! If I had to only pick one platform that every small business should be utilizing, it is Pinterest.
Pinterest can be tricky- especially if it's not being fully utilized or used correctly. It shouldn't be used as a social media platform because it is a search engine. Therefore, SEO and keywords are really important in order to grow your account and show up in the SmartFeed.
I have compiled a few of my favorite platforms, which allow managing my Pinterest account and client accounts so much easier!
Tailwind is a super useful platform for quickly scheduling pins to your Pinterest Account. Through Tailwind, you are able to monitor multiple areas of your Pinterest account, such as analytics, scheduling, and top performing pins! Not only does Tailwind schedule pins for you, but it automatically determines the best time to pin to your account- helping to grow your account and get your pins shown! #winning! Tailwind connects directly to your accounts, making content scheduling more efficient- bulk image upload, drag-and-drop calendar, multi-board pinning, hashtag lists and many more shortcuts built with your busy schedule in mind.
Check it out by clicking here!
Similar to Tailwind, BoardBooster allows pins to be scheduled and looped. While Tailwind is accessible for multiple platforms, BoardBooster is exclusively for Pinterest. And their looping capability will help you put your profile on autopilot (well for the most part!) You are able to loop pins on your current boards and also loop to group boards- something that can explode your traffic!
Affinity is a photo editing platform, which promotes creativity. It is so similar to InDesign, without the required monthly subscription fee. Honestly, that is why I chose it over InDesign because it was a one time fee for lifetime use. And since purchasing it, I have fallen in love. It is easy to use and it can help you create stunning pins that are going to get your profile and website noticed.
"Affinity has redefined photo editing and creative design. Put simply, its speed, power and precision make creating art feel fun and spontaneous again, while delivering high-end results in both macOS and Windows." Not to mention, they won Apple's Design Award in 2015. How cool!
What apps do you use to manage your Pinterest account? If you need further assistance strategizing, creating content and optimizing your Pinterest, let me help you! Send me a message and we can tackle this project, together.
* This post does contain affiliate links. Thanks in advance for supporting me!