Manuel and I have been trying to get better at budgeting (scratch that – Manuel is great at budgeting, I have been trying to get better!) When we sat down in May to review everything we had spent the past month, one thing was clear that we could cut back on… going to coffee shops for coffee.
Since I work from home, typically I drink my Cameron's Coffee first thing in the morning. I always drink it at home and it is always delicious. What gets me is when I am running errands in the afternoon or going to meetings – and I need a caffeine pick-me-up.
Related Post: Cameron's Coffee Review
I decided that from May 15th to June 15th I would attempt to not go to coffee shops for coffee.
Instead, I would do a little bit of planning and bring my trusty smooth Cameron's Coffee along with me. After all, it always tastes better and it would certainly be great for our budget!
Anytime that I knew I would be out and about in the afternoons, I brewed a coffee before I left home so that I had it in my car. It was great to have this on-the-go mug because it keeps coffee hot for so long, it didn't matter when I drank it, it would still be warm.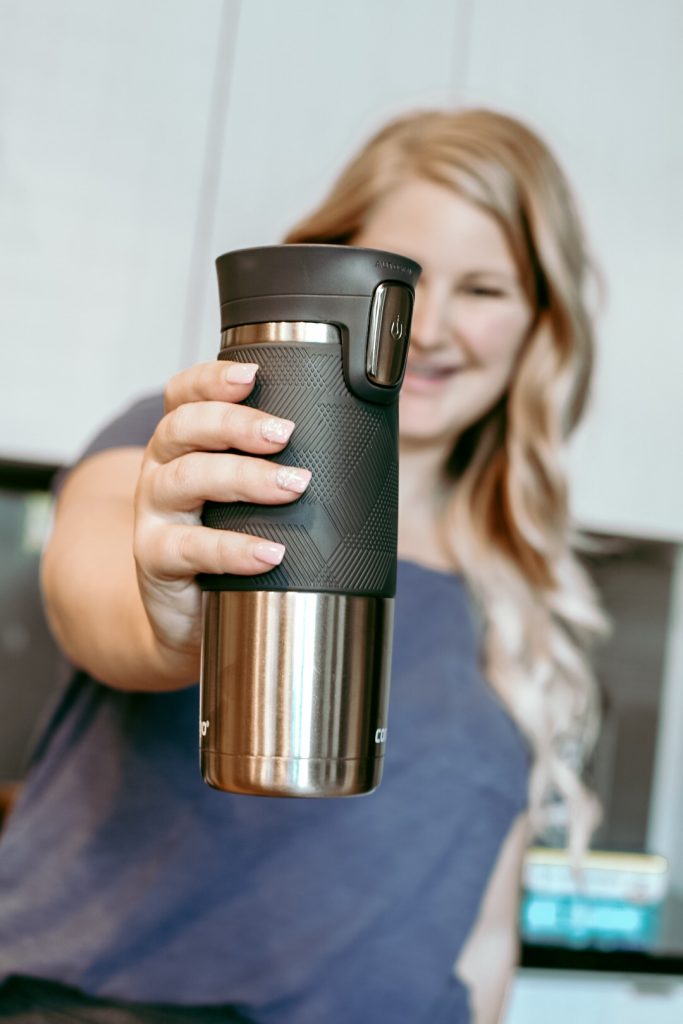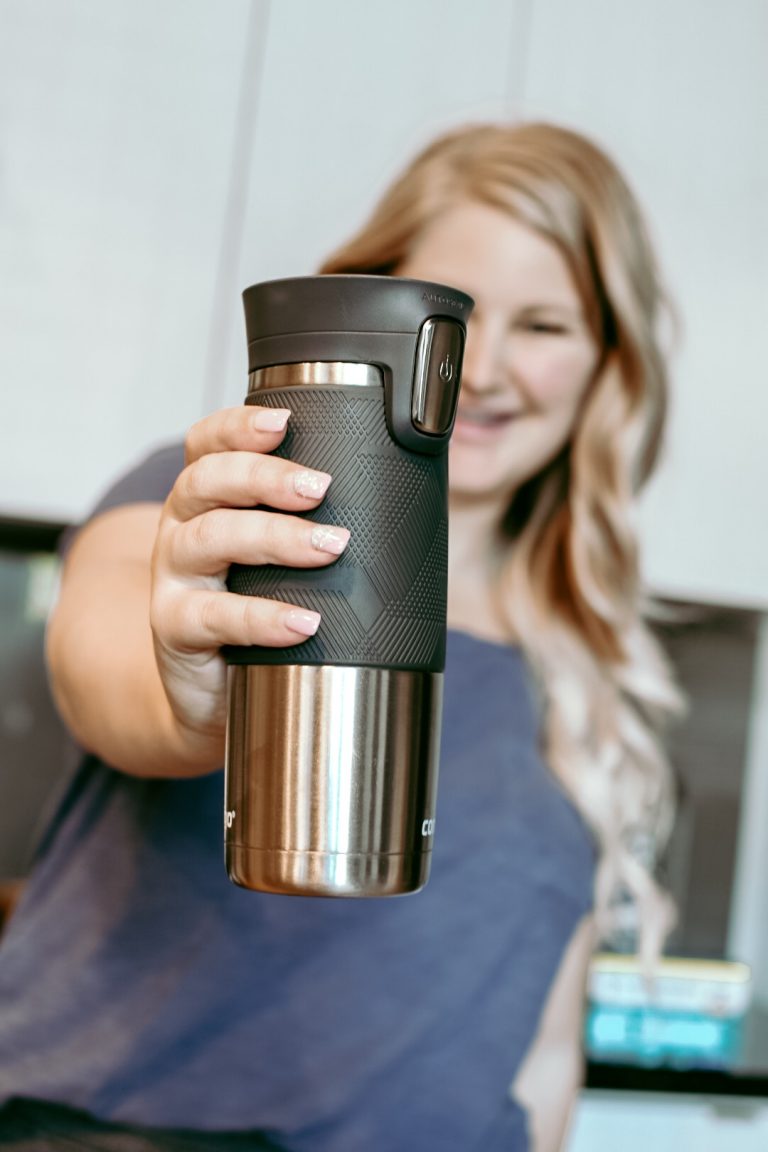 And on days when it was too hot outside for hot coffee, I used this mug to keep my Cameron's Coffee cold brew cold!
In addition to making sure that I had coffee with me, I also got creative with scheduling my in-person meetings.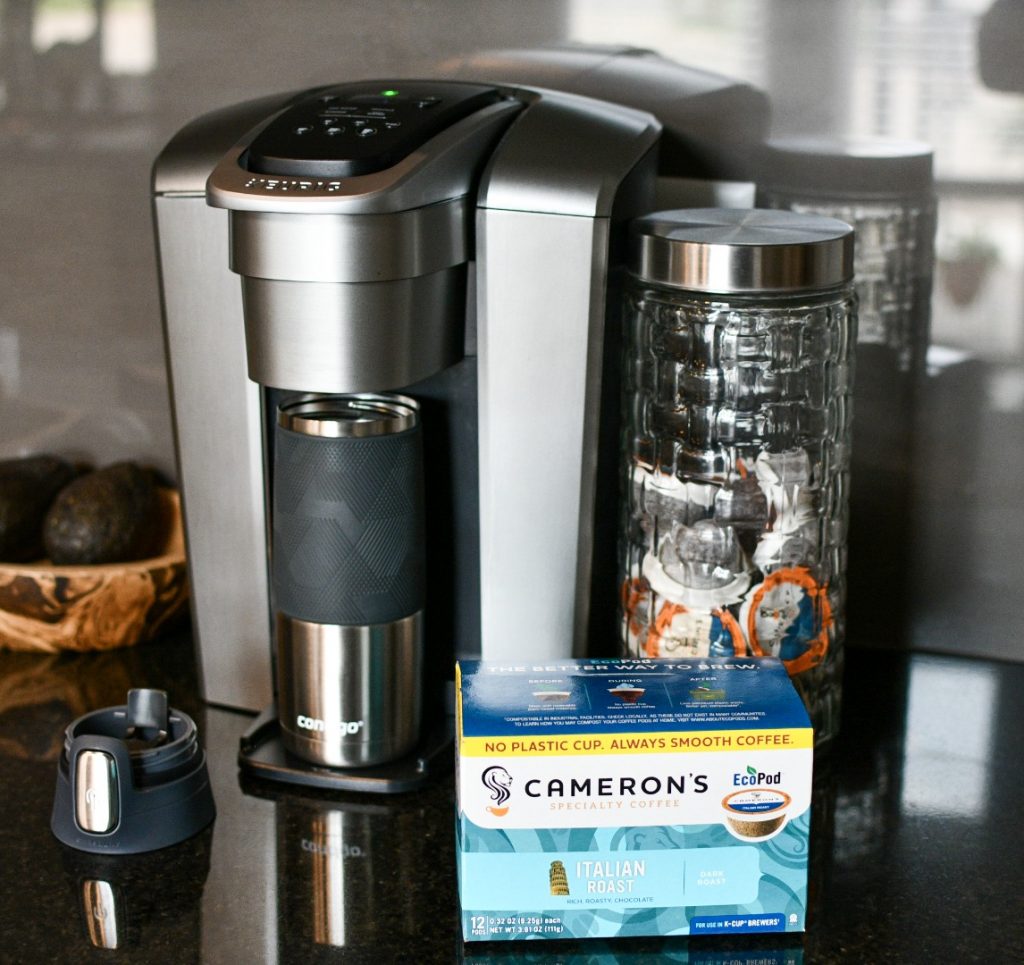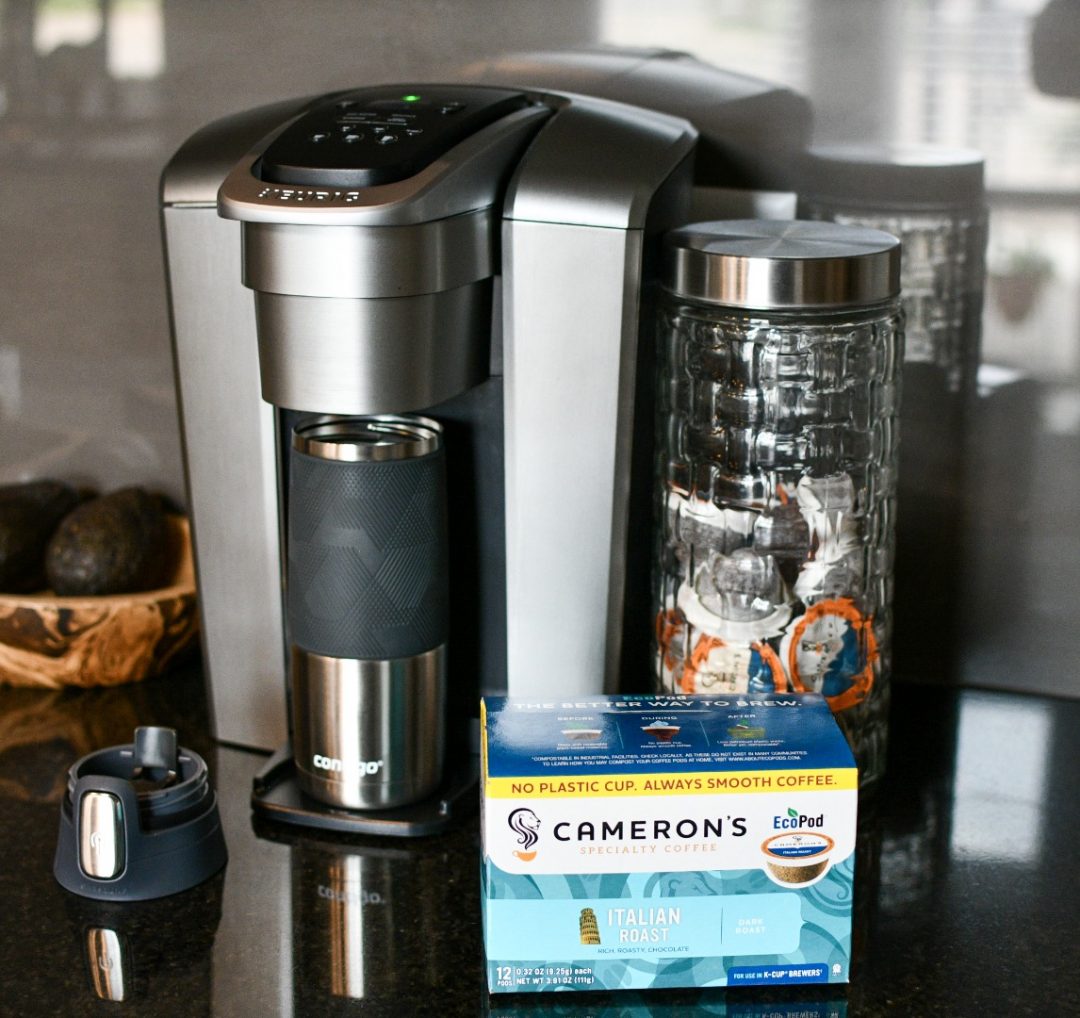 Normally, I would just hold these at different coffee shops. Instead, I decided to have them at our gorgeous community room in our building. That way, I could bring the coffee with me and we had so much more privacy and space to work!
Each time that I either brought coffee with me, or skipped visiting a coffee shop, I kept track. Then I took my standard order cost and multiplied it by all the times I skipped grabbing coffee. Ready to find out how much I saved?!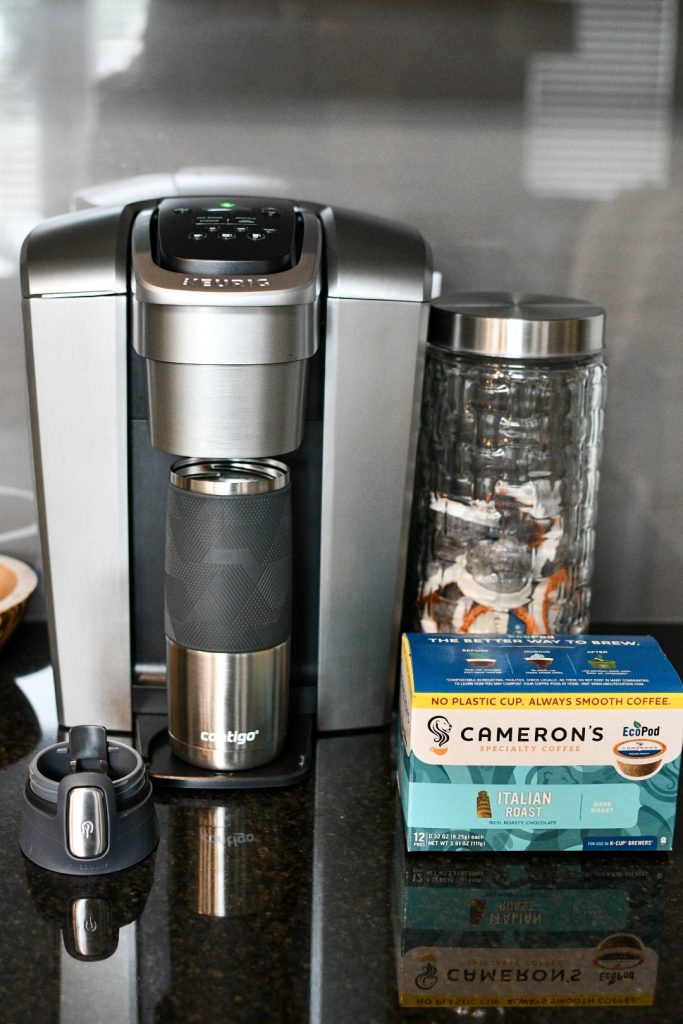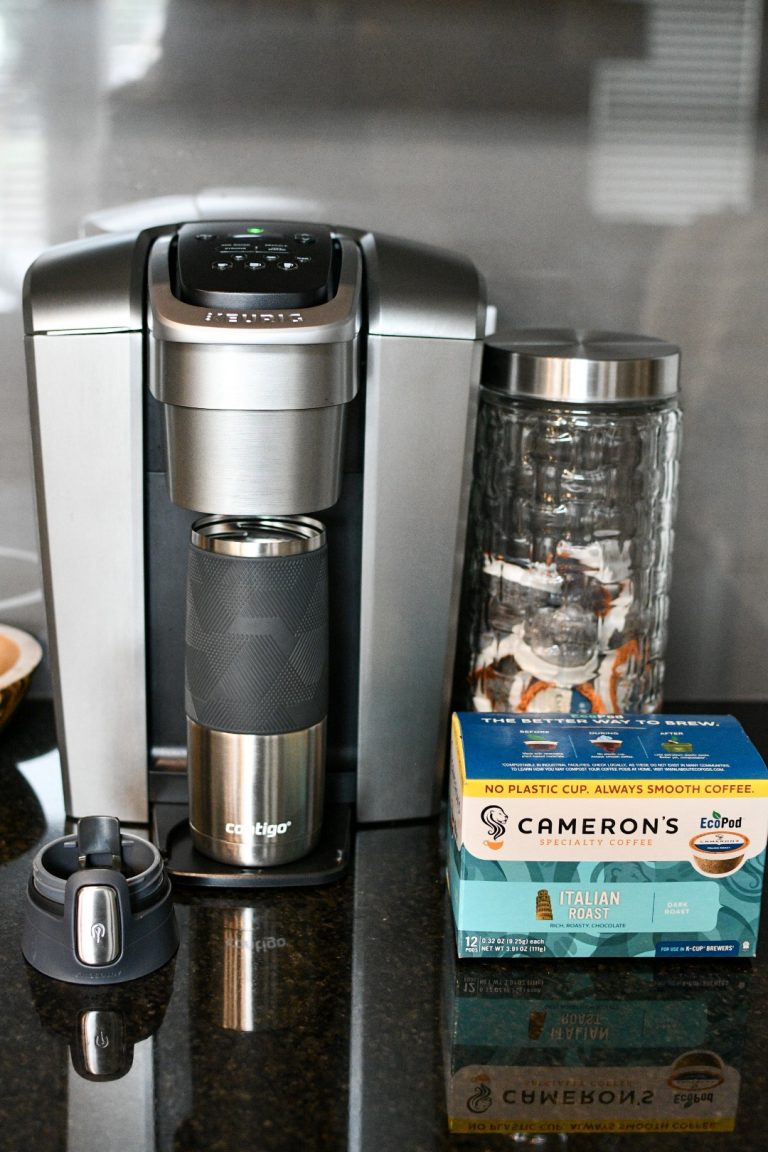 Over just one month of not stopping at afternoon coffee shops a few times a week, I saved $112.46!!
Seeing that number kind of blew my mind! Especially when you look at it as a yearly savings – it is $1,350 per year!
Now, I know I will be taking my Cameron's Coffee with me everywhere I go! It will not only save tons of money, but it tastes better too! Make sure to check out Cameron's Coffee here. Or find out where you can purchase them locally here.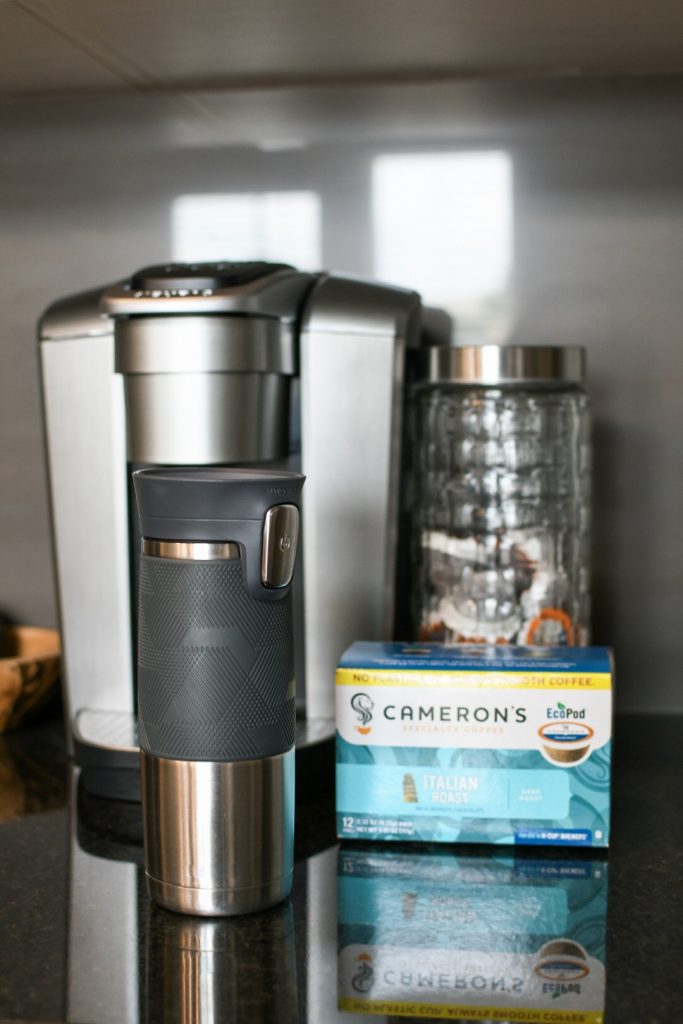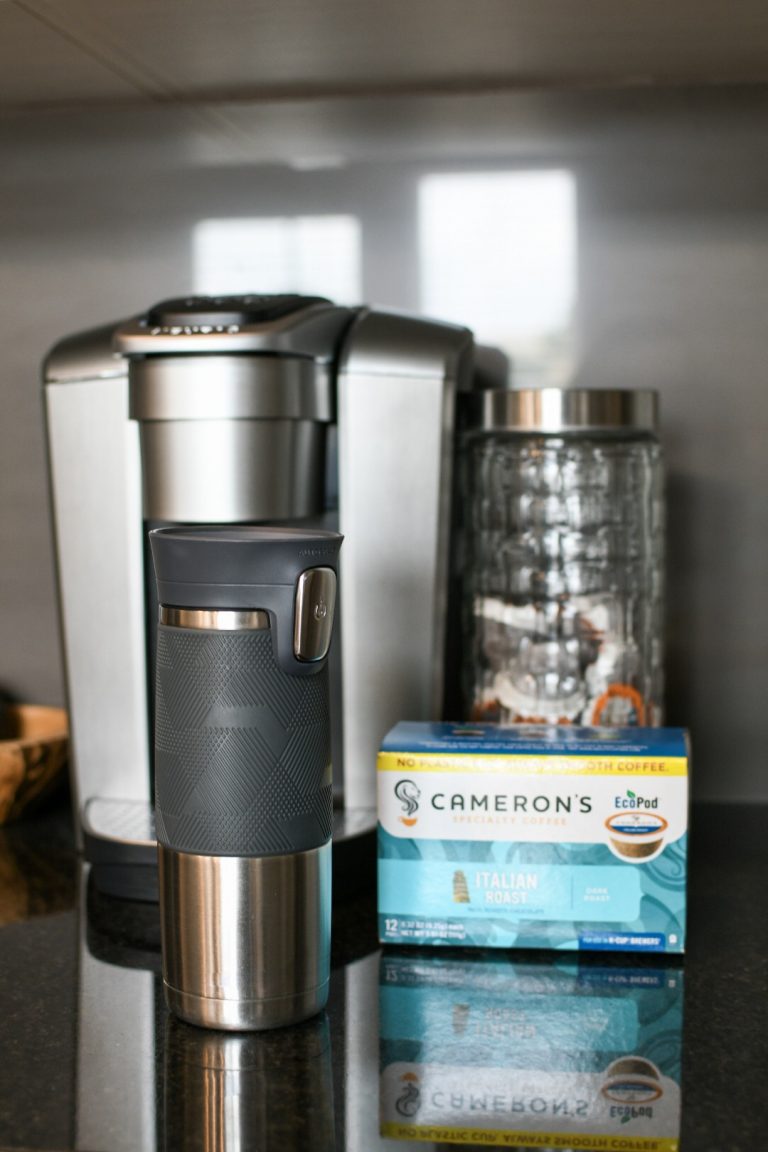 Are you ready to save some money? Take this challenge with me, and let's save together!