It's almost time for my favorite sale of the year! Normally, I don't go crazy over a sale but trust me… this one is one of the best out there! The 2019 Nordstrom Anniversary Sale is known for offering crazy deals on both summer and fall everything!
Below I have compiled everything you need to know about the sale in order to be prepared. Things WILL SELL OUT! Typically things go sooooo fast and then people are bummed they missed out. I don't want that to happen to you, so let's get prepared, shall we?
Why is this sale such a big deal?
The crazy thing about this sale is that new merchandise is deeply discounted. We aren't talking about items that have been for sale that no one else wanted. Everything is new and perfect for Fall and Winter. Plus, after the sale, prices will go back up so it's a great time to stock up!
When is the 2019 Nordstrom Anniversary Sale?
The sale will run from Friday, July 19th – Sunday, August 4th. Early Access will start on Thursday, July 12th.
How do I get early access to the sale?
If you want early access to the sale, and first choice of everything, then you need to be a Nordstrom Card Holder. I am one and I love the perks that come with it! You can easily sign up here. AND now through July 10th, they are giving you a $60 bonus note just for signing up!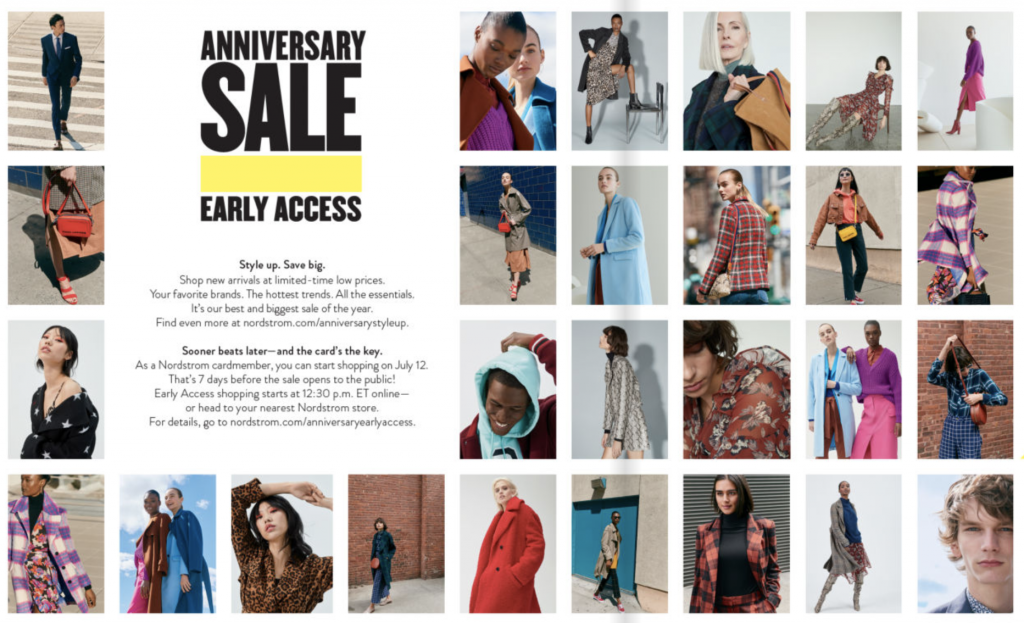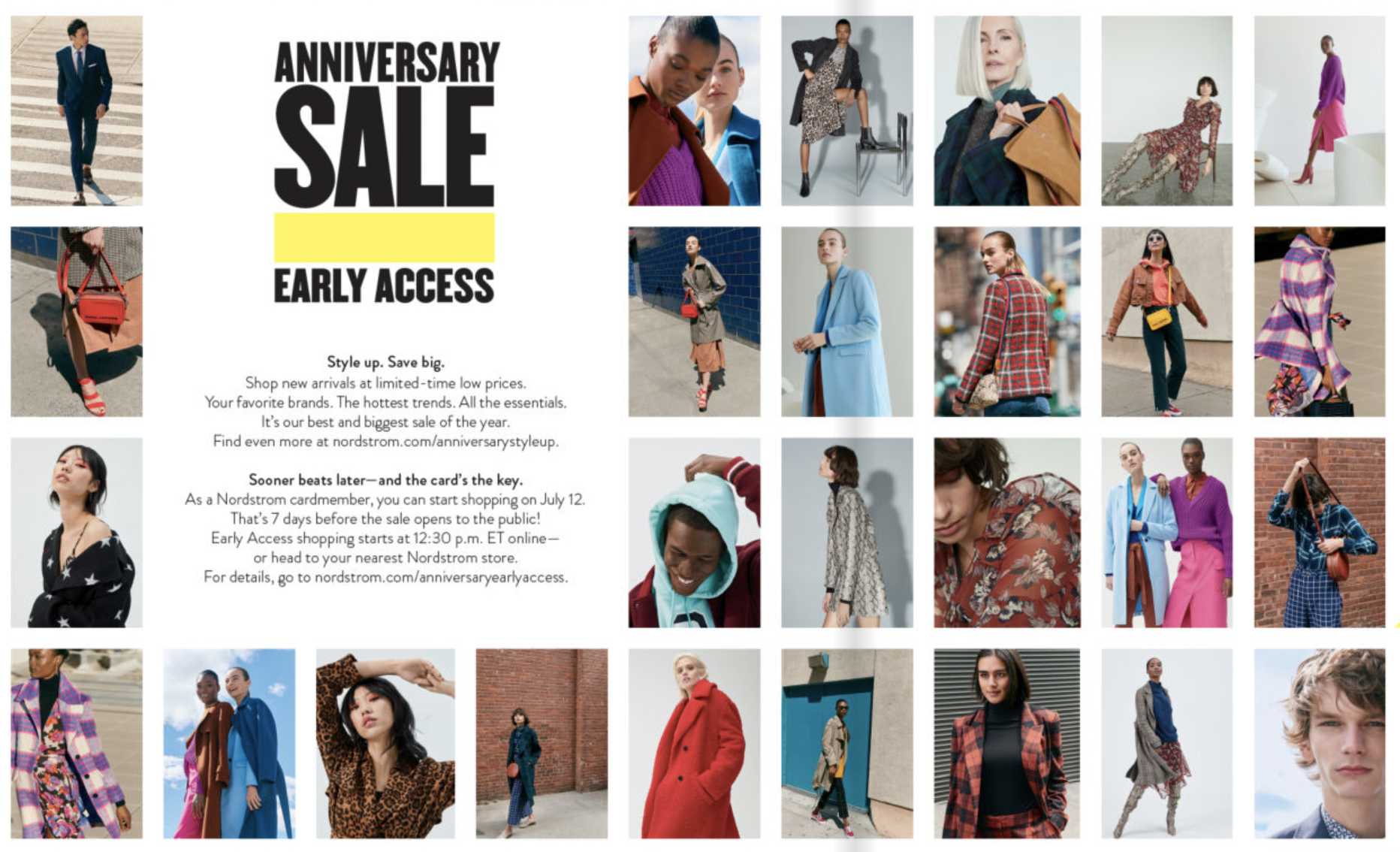 Can I see what is going on sale in advance?
Luckily for us, Nordstrom offers a catalog that we can browse through a few of the items that will be on sale during the 2019 Nordstrom Anniversary Sale. Check it out here!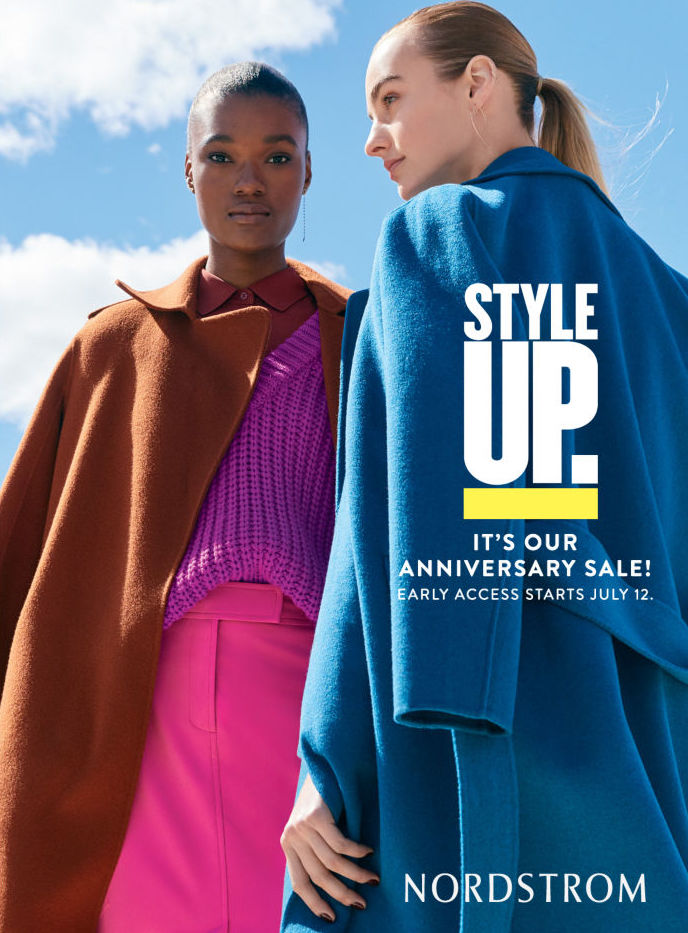 Now that we are prepared, make sure to stop back by my blog as I will be covering the sale!