When I first started my business, a friend recommended that I look into the Daily Greatness Business Planner. I ordered the book on the spot because it looked like everything I needed to keep me organized. Now that I have used it for almost an entire year, I wanted to share an in-depth review of it with you.
There are many sections to the Daily Greatness Business Planner so I am just going to talk about the top nine sections that I am so in love with. Seriously, this is a planner, goal setter, business plan, life coach and business coach – all in one!
* The links in this blog post are affiliate links, however, I would never share something with you that I don't use (and LOVE!) myself! Also, if you use the links provided, you can get 5% off of your planner purchase. #DiscountWinning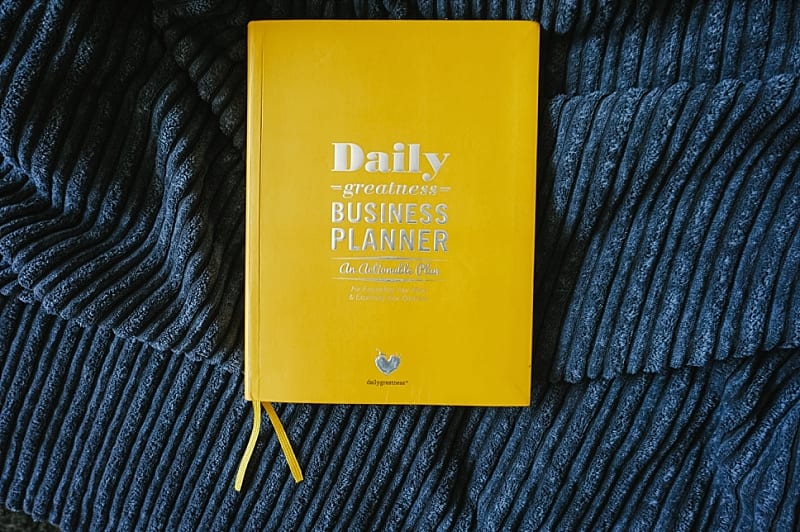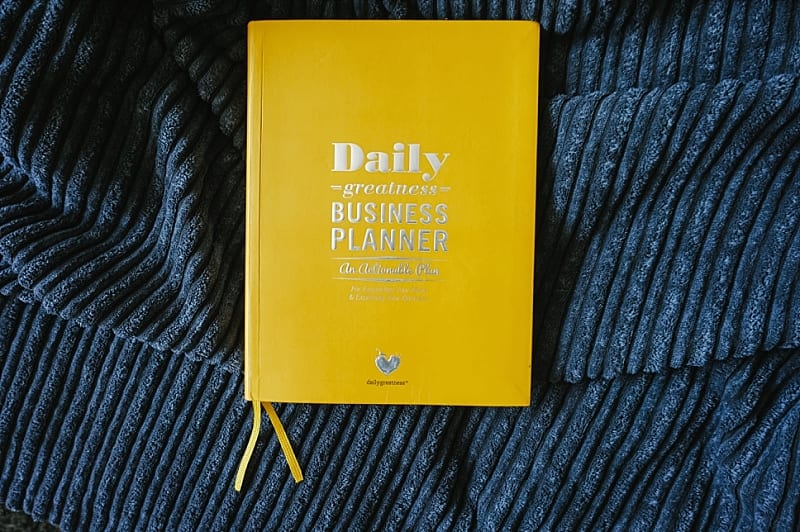 Daily Planning Section
My favorite section of the planner (and the one that I use most often) is the daily to-do lists. Each week is on two pages and then they are broken down by day.Each day you have to prioritize your top 3 goals for that day. After that, there is space to add in other to-dos. By having my entire day laid out, it helps me to plan, prioritize and stay productive. I also love the feeling of satisfaction that I get when I get to check something else off of the list! Am I the only one who likes to do a little happy dance at my desk? No? Oh, good!
Related post: 10 Tips to Skyrocket Your Productivity 
Daily Encouragement and Support
Also, at the beginning of each day, there is a different question that the book "asks" you. I love being able to start my morning off by reflecting on this question- it really kicks starts my entire process! Some question examples are:
Today, I am so grateful for the simple things like:
Today, if I knew I couldn't fail I would:
Today, I will show up as the CEO of my business by:
You get the idea. Even those these are just short thoughts, they really help me put everything into perspective and get ready to accomplish my to-do list. And these questions are always different so I love getting to see what the new questions for each week will be!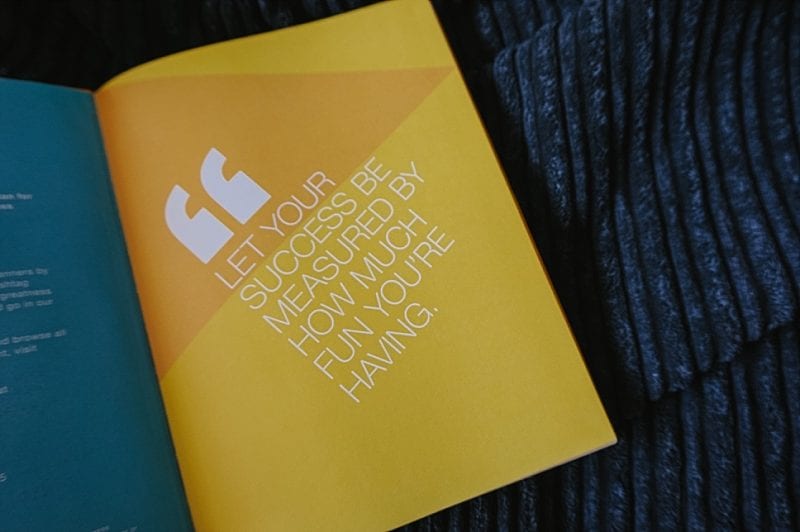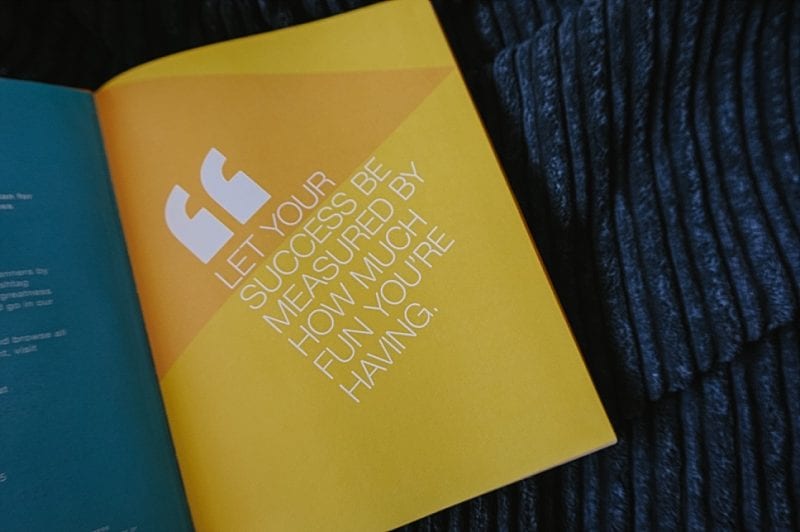 Social Media Strategy
As someone who works daily with social media, I understand the importance of having a strategy on social media. However, I also know so many businesses who don't really have a solid strategy (no worries if this is you, we can figure it out together!) because who has time for that? However, this planner makes it quick and easy to plan out a strategy for your social media so that you can stop focusing on the number of followers you have and start focusing on driving traffic to your website (or whatever your end goal is!)
Expansion Strategy
I don't think I have ever come across a new business owner who has said: "I never want my business to grow and expand". Which means that I think I can carefully assume that we all would love for our business to continue growing and expanding, right?!
The two-page expansion strategy plan can help you plan out and execute your goals so that you can do just that! Whether you are a small one-person show who is just starting out or a bigger business looking to grow globally, this section can help you do that!
Already have you convinced you need to grab this planner ASAP? Then click here to get it!
Business Vision Planner
Did anyone else used to hate the interview question: "Where do you see yourself in five years?" I always had no idea (heck I didn't even know where I saw myself later that day!) However, now I feel confident and I know exactly where I would like to see myself and my business go within the next year, three years, five years and even ten years down the line!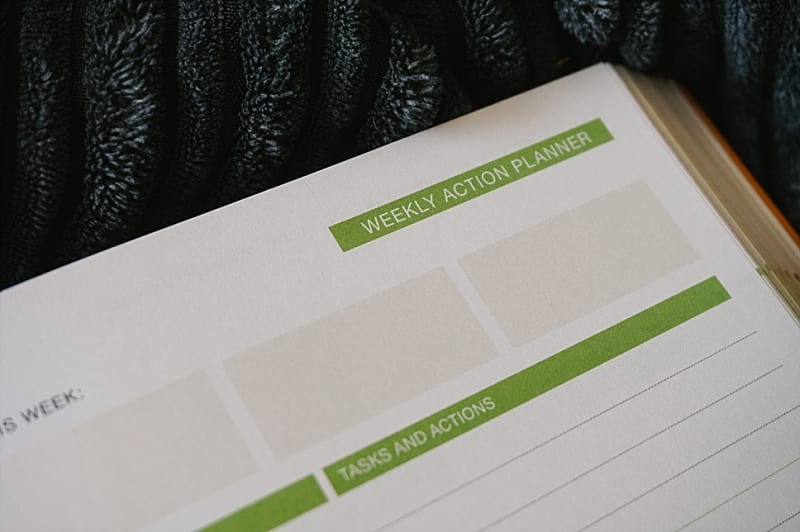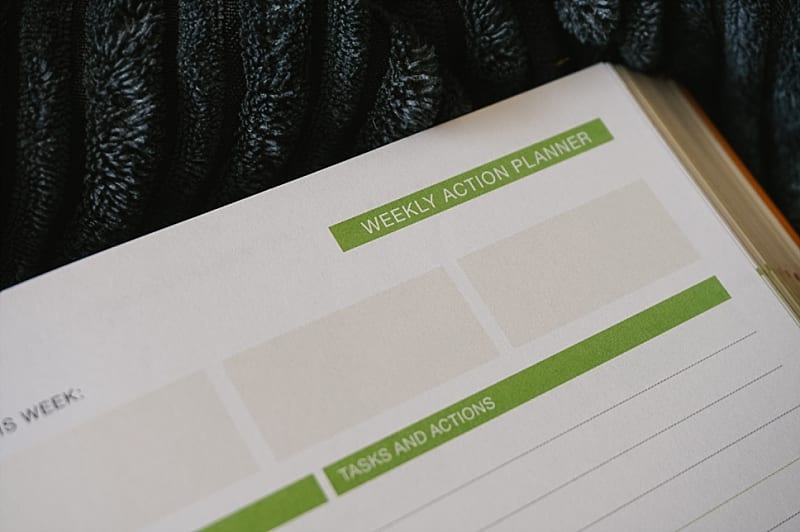 Quarterly Business Goal Planner
Now that I had a plan for ten years down the line, it would probably get pretty stressful if I focused on those huge goals every day. Don't put yourself through that! Luckily there is a section for quarterly business goals which will help you break those humongous goals down into nice bite-sized pieces. And at the end of the quarter, there is space to review and re-evaluate these goals. If you didn't  meet them, then what can you change to make the next quarter different?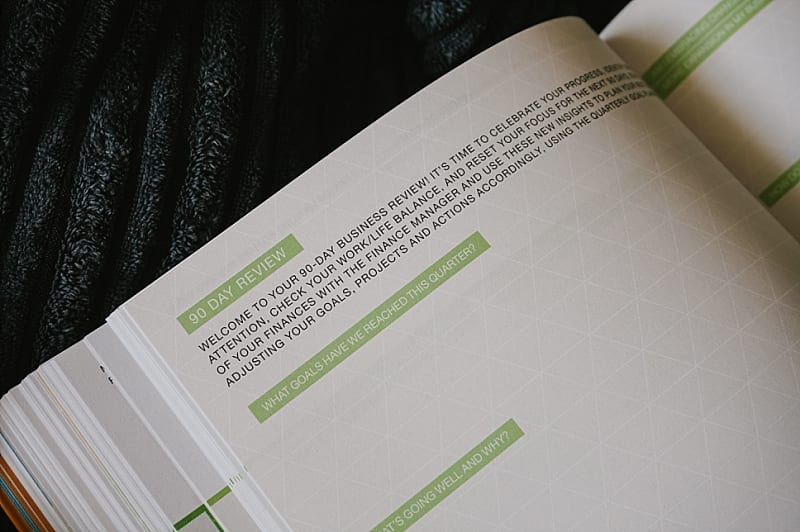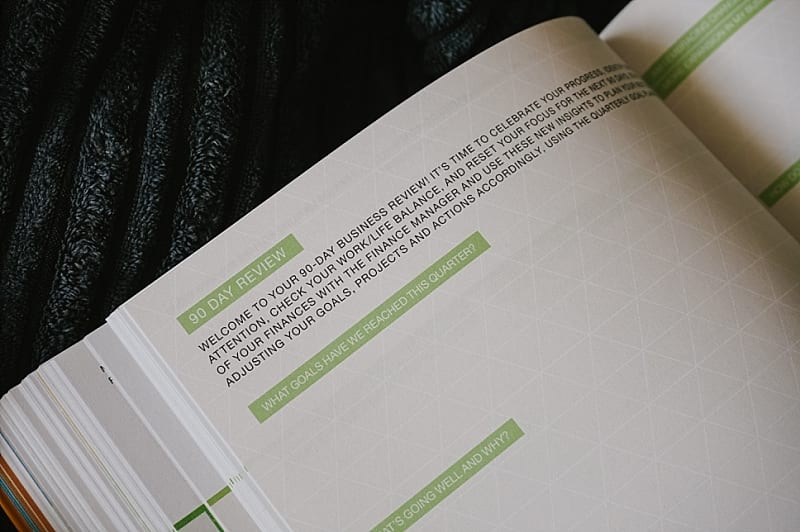 The One-Page Business Plan
Every business should have a business plan. And no, not just one that is floating around in your head. One that has actually been put on paper. The one-page business plan asks all the right questions to help you create this plan. Get ready to have your business plan conquered!
Weekly Check-Ins
Remember how I said that focusing on those humongous yearly goals is going to cause you stress? Yea well breaking the quarterly goals down even further – into weekly plans will help you stay on top of your goals and accomplish them on time!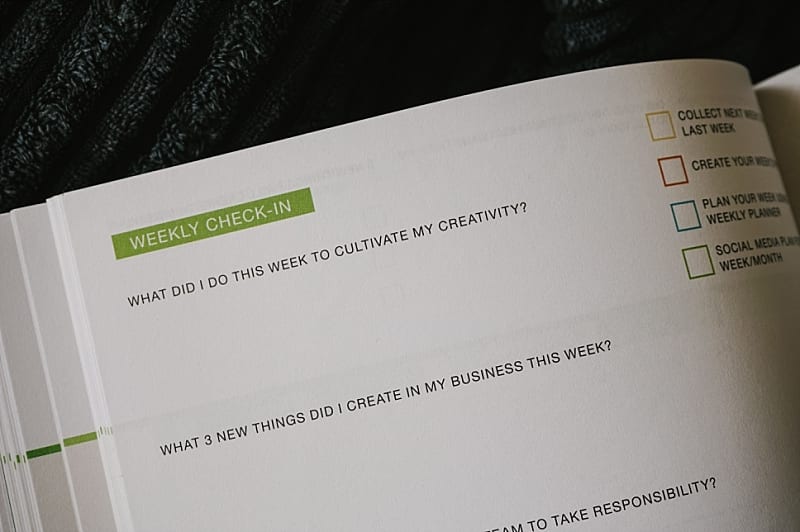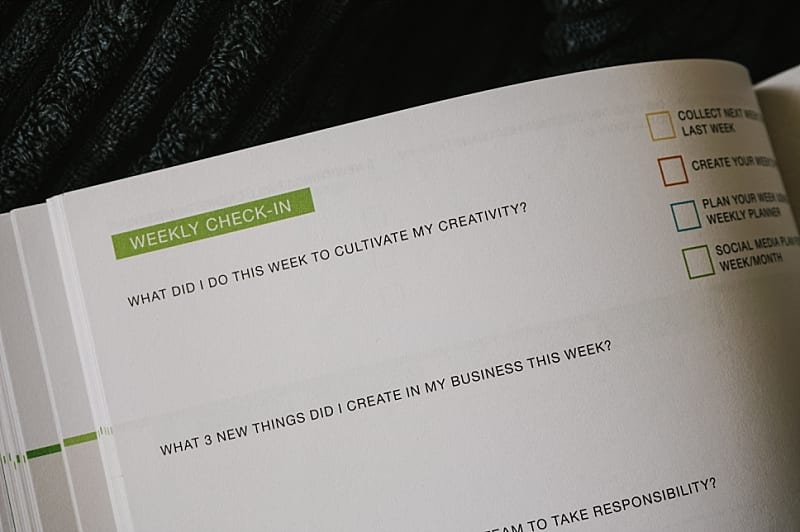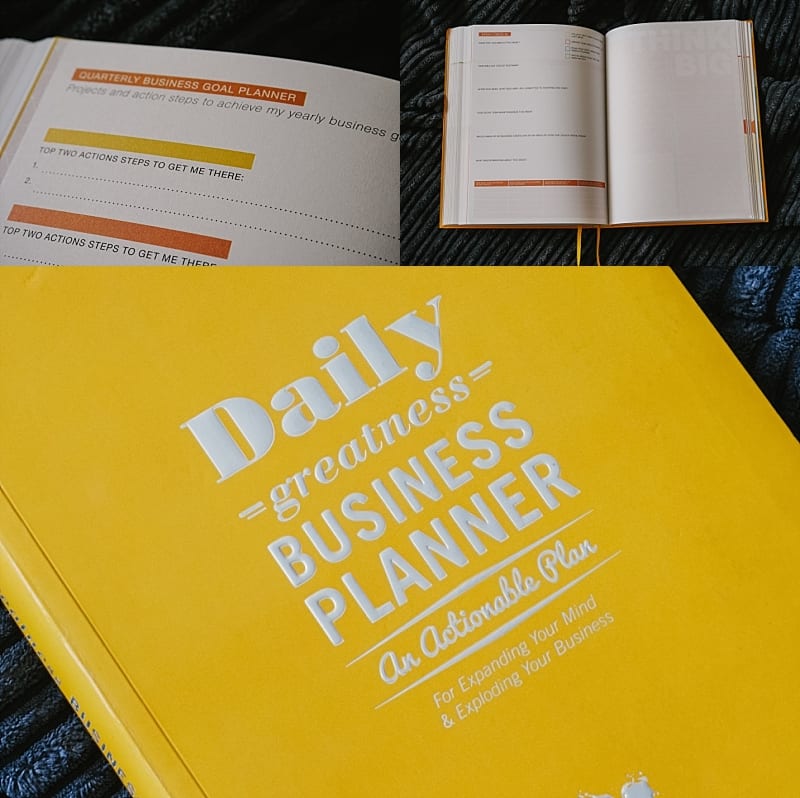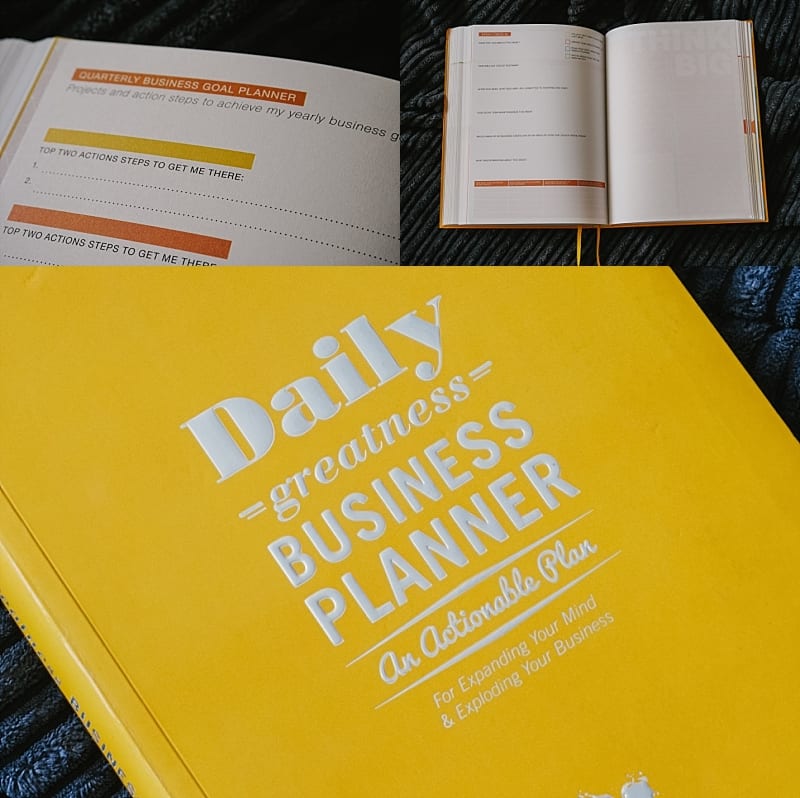 Weekly Priority Planner
The last section that I love is the weekly priority planner. I complete this every Monday morning to start my week off on the right foot. It helps me determine what needs to be done and when I need to do it.
Can a blog post wait until Friday or do I need to handle it now so that I have time to focus on clients later in the week? Whatever your week holds, this priority planner will help you decide how you are going to tackle it! #BossStatus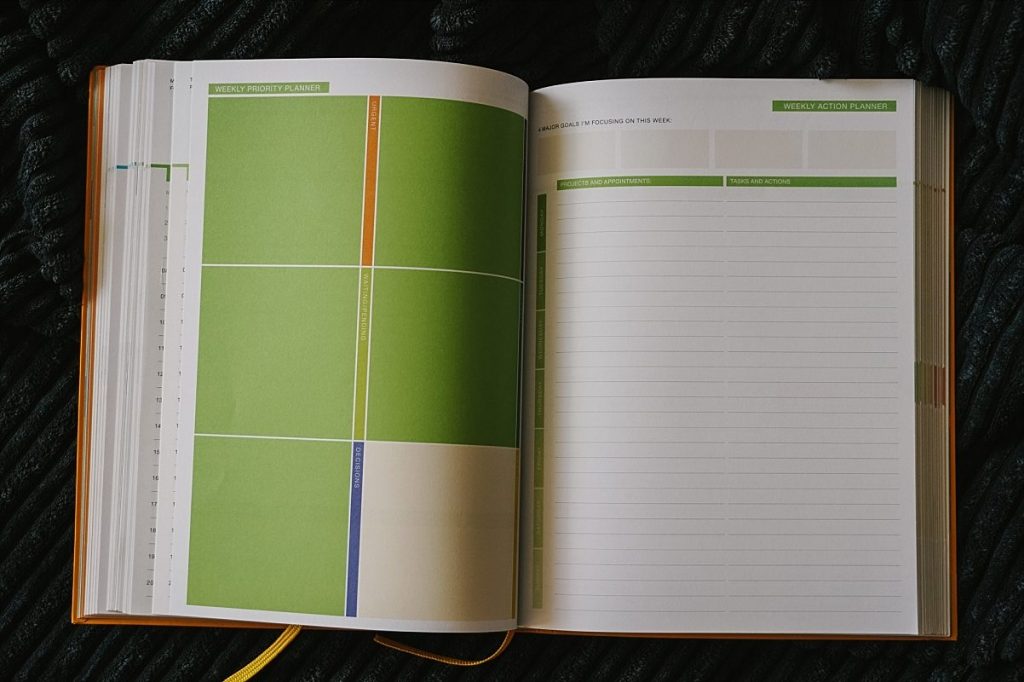 While there are many more sections of the book, I like to leave some of it for a surprise! Make sure to grab your copy here and get 5% off! Then let me know below what you think about it!