Did you know that National Coffee Day is coming up on September 29th? I know it might not be a traditional holiday, but I'll take any excuse to celebrate my favorite beverage!  With social distancing and long lines at the coffee shops, I will be celebrating the holiday in the comfort of my own home. Want to celebrate with me? Here are some tips from your resident at-home coffee expert to getting the most out of your National Coffee Day!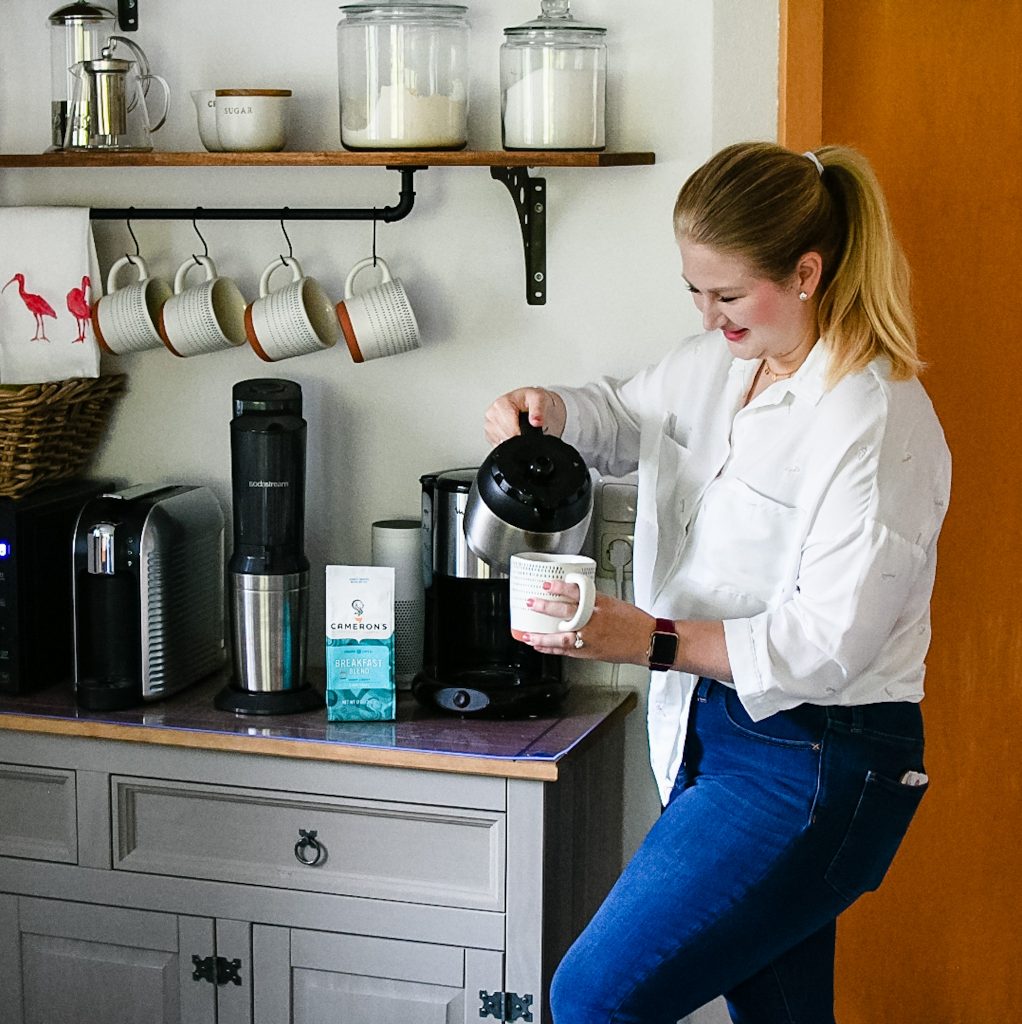 Share the holiday with a family member or friend
I think coffee can be a great reminder for us to slow down and take a minute to enjoy the present. Make a cup of coffee for your spouse/family member or invite a friend to join you on Zoom/FaceTime (social distance style). Take a few moments to catch up and enjoy someone else's company, while enjoying a great cup of coffee. I love spending my coffee dates  with my sweet baby Leonie. Isn't everything better with family and friends?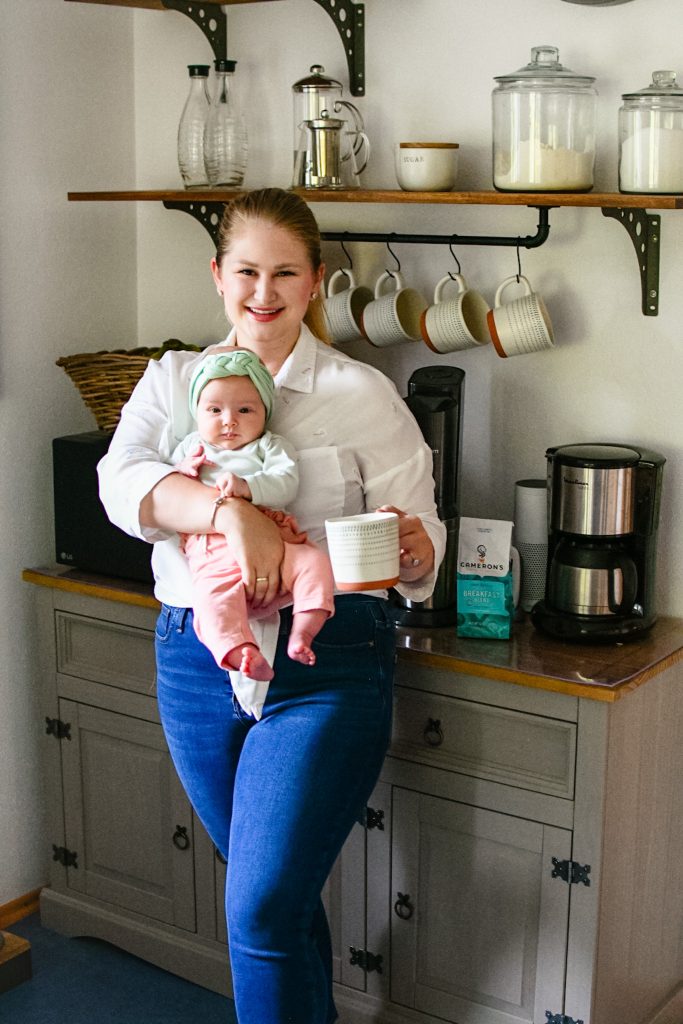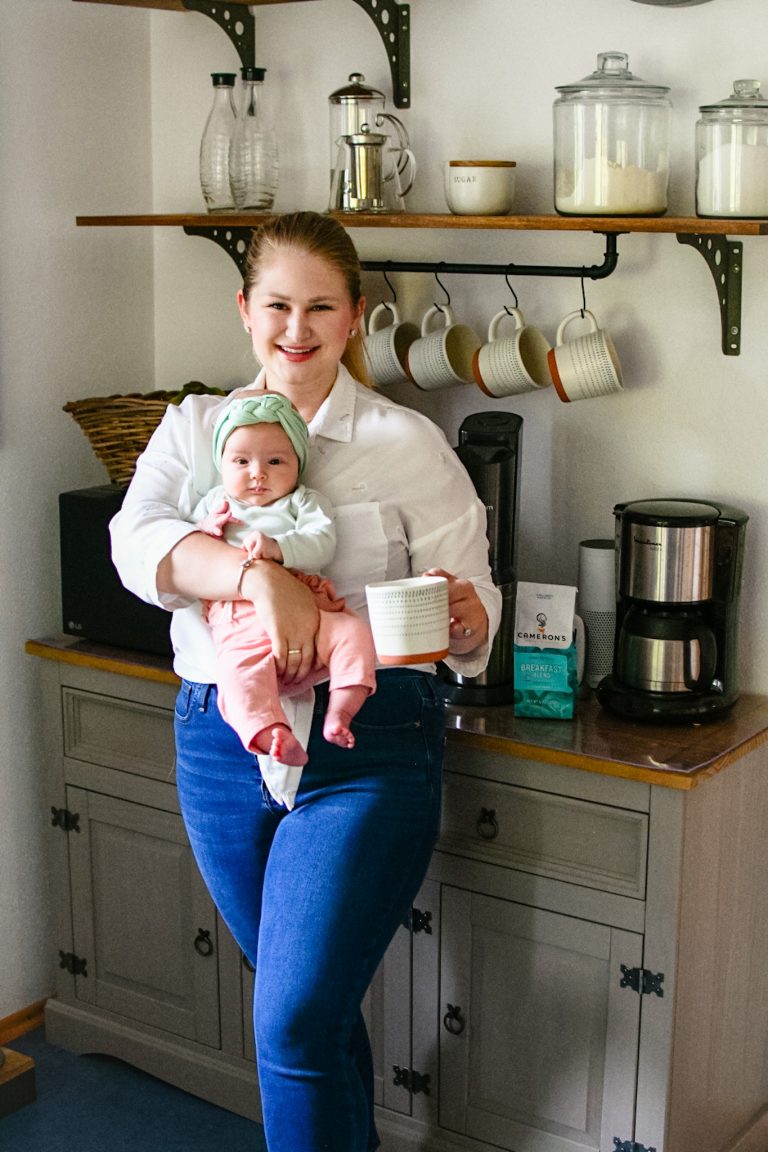 Get a coffee you love
Nothing's better than having a coffee you genuinely look forward to brewing every morning. You all know that I love my Cameron's Coffee. Make this day, and everyday, special with a great coffee. I love that Cameron's is always smooth, never bitter and they have so many options to choose from. Plus you can find it at your local grocery store or online so it's really easy to get delivered straight to your door!
Related post: Where to Buy Cameron's Coffee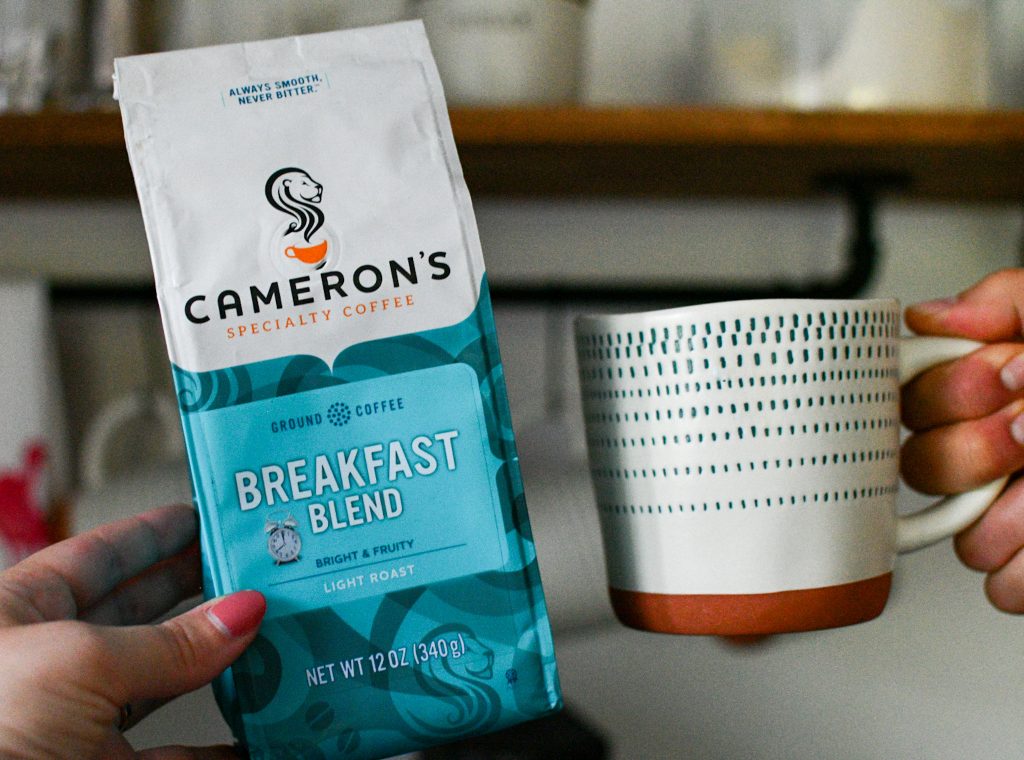 Find a special mug
I love getting unique coffee mugs! There is something fun about pulling out a different one each morning to fit your mood for the day. They make enjoying coffee at home that much more special. And with all the money you will save by drinking coffee at home, you can splurge on a new mug (or two!)
Related post: How much money I saved by skipping the coffee shop
Short on time? Prepare your coffee machine the night before
Trust me, thinking that you are going to save time by "quickly" going through a drive-thru to get coffee isn't going to end well. You will probably end up in a long line with overpriced coffee and still be late.
If you are short on time in the morning, you can always prep your coffee machine the night before. I like to put a new filter in, add the water and then all I have to do in the morning is add my coffee grounds and I am good to go!
How do you plan to celebrate? Share with me below!