Each year, Earth Day on April 22, marks the anniversary of the birth of the modern environmental movement in 1970. While I work on being environmentally conscience all year, April 22 is a great day to review what type of impact we are personally having on the environment!
It is crazy to me that more than 8 MILLION TONS of plastic are dumped into the ocean every year. That is a lot of plastic!
Here are 4 Tips for Reducing Waste that are easy and might even save you money!
Start using reusable cups / containers
Around 50% of plastic is used just once and then thrown away. One easy way to prevent this from happening is by using reusable to-go cups and containers.
Even if you are going to get coffee from a drive through, you can still bring your own cup. Or better yet, skip the coffee shop all together and brew some coffee at home! If you're looking for a new brew at home brand to try, my favorite is Cameron's Coffee. Check out the post below to see how much money I saved just by skipping the coffee shops below.
Related post: How Much Money I Saved By Skipping the Coffee Shop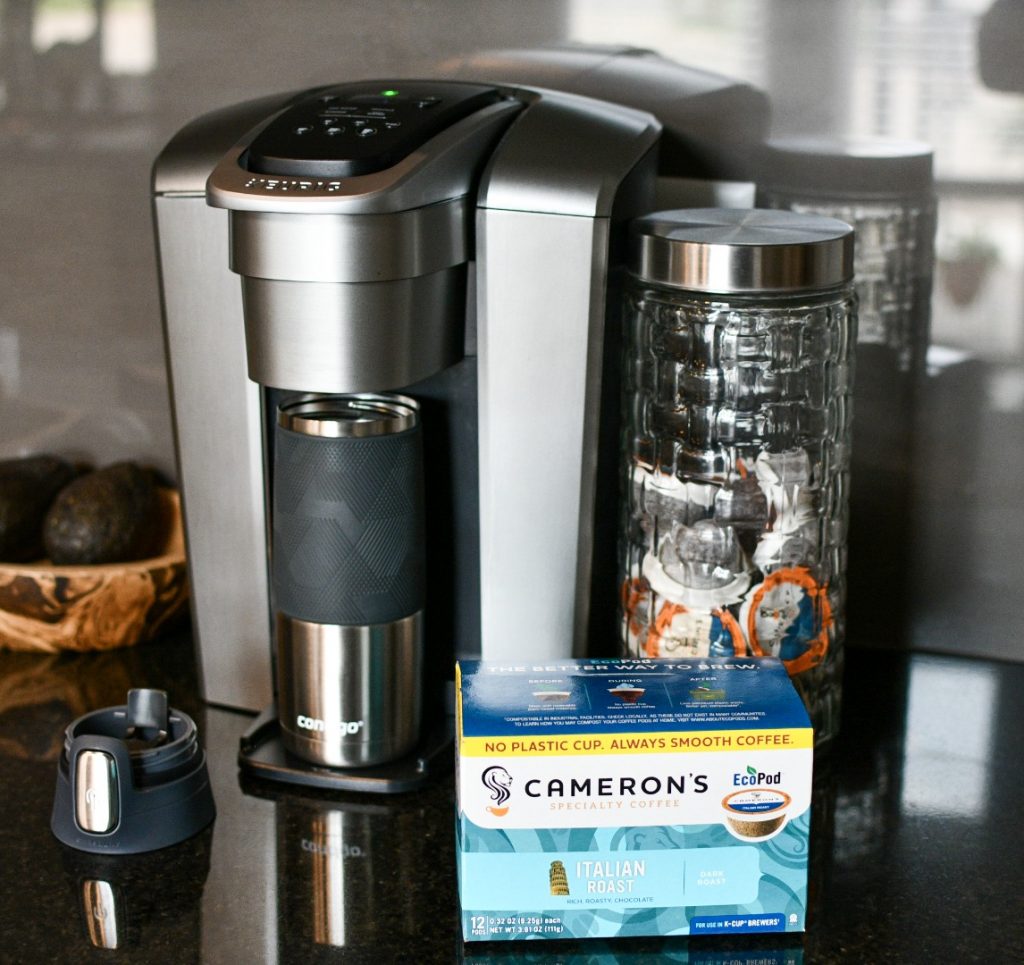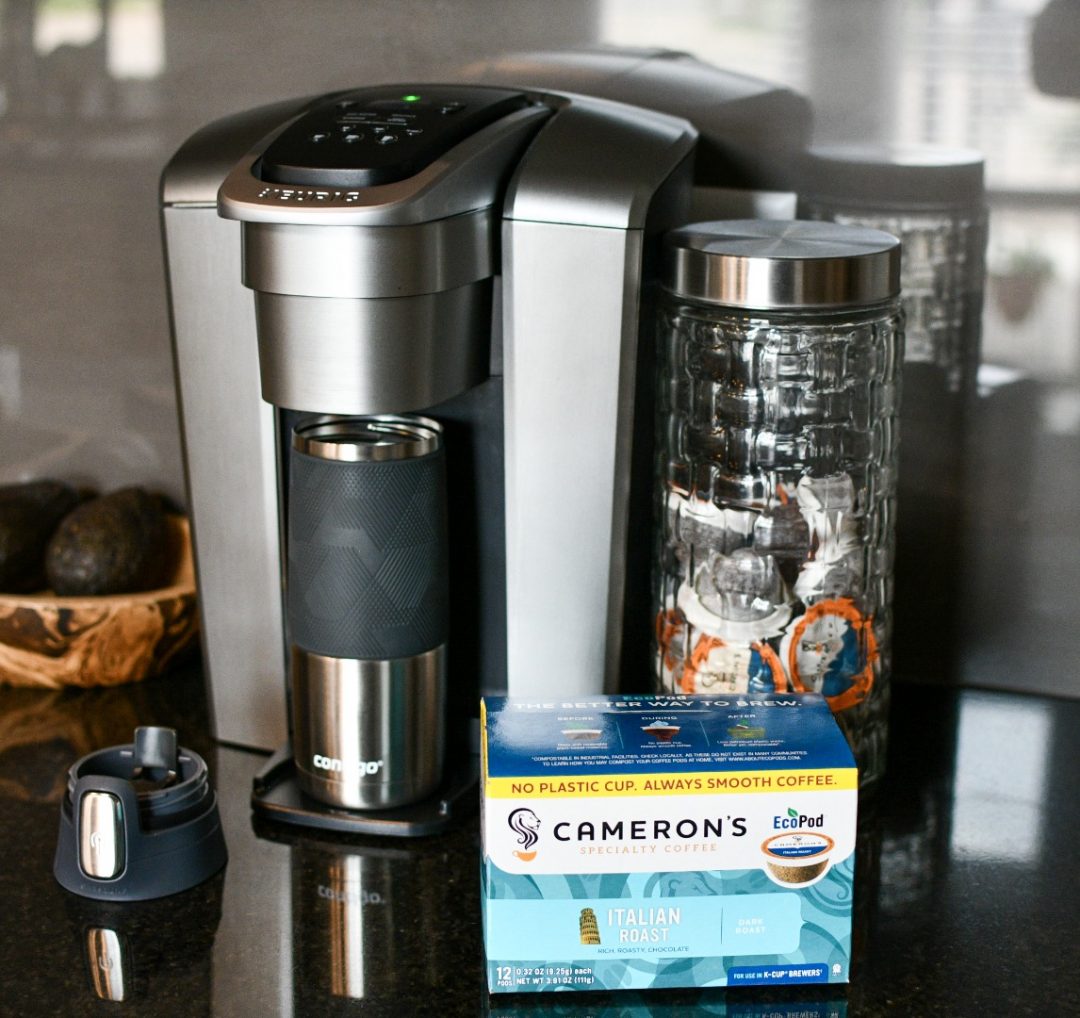 Consider Cloth Diapering
Nationwide, parents in the USA use an estimated 27.4 billion disposable diapers each year. That's around 3.4 million tons of diapers that end up in landfills each year.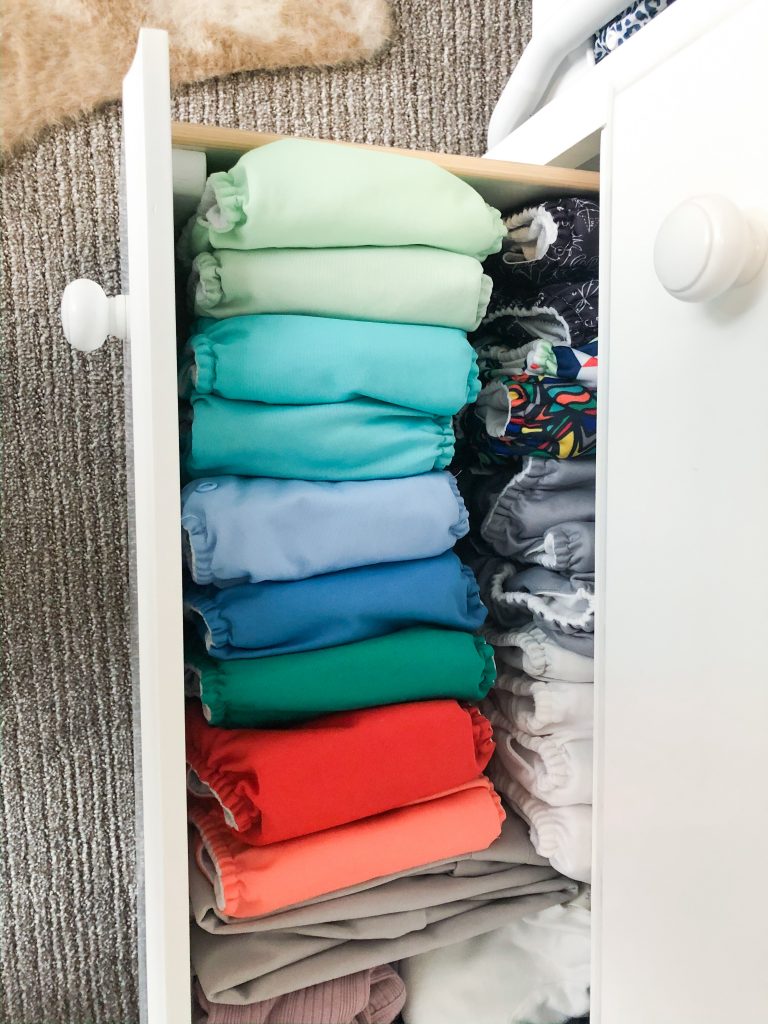 Not to mention, all the trees, plastic, water that it takes to produce the diapers.
I am certainly not judging anyone who chooses to use disposable diapers, but for me, I would like to not contribute to an ever growing trash problem. Plus, check out all the other cool benefits of cloth diapering here!
Use Cameron's Coffee Eco Pods
I absolutely love the convenience that a single cup coffee machine makes. However, that convenience comes at a cost (if you aren't using the right K-cups!) Many K-Cups are made with plastic, which not only affects the taste of the coffee, but that plastic packaging ultimately ends up in landfills.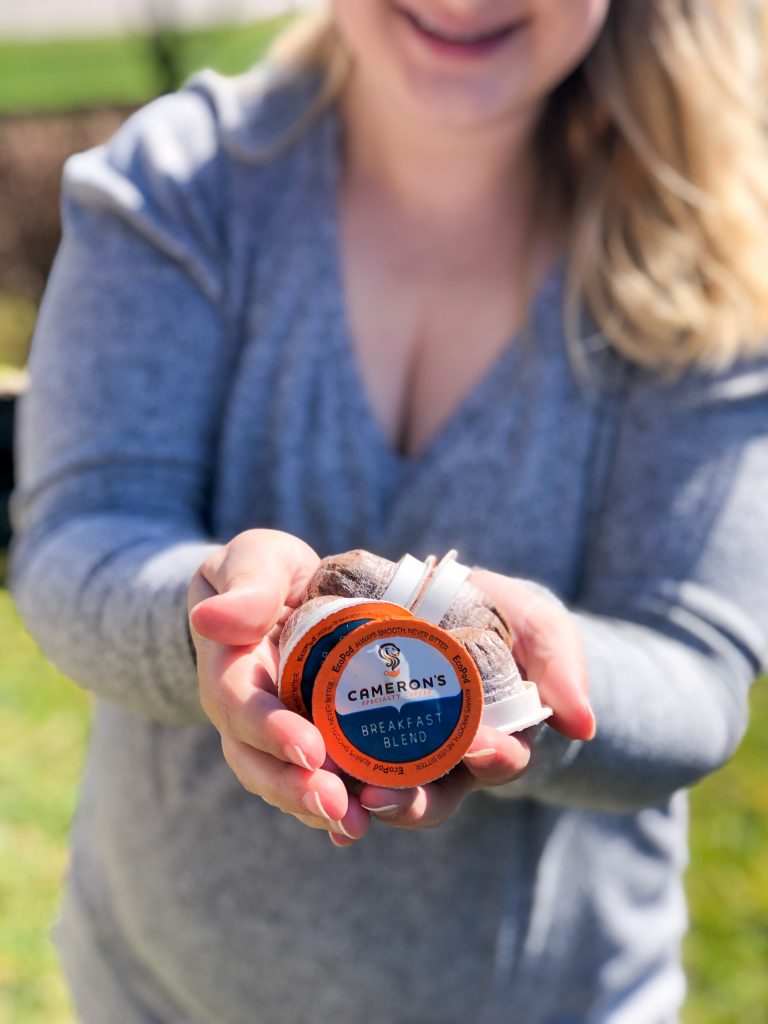 The good news is that Cameron's Coffee EcoPods are made from 100% compostable* plant-based materials! They have a mesh filter bottom, lidding made from paper, and a compostable* ring made from beets, corn and wood.
Not only are they a better choice for the environment, but they taste better as well Since the coffee is brewed through a real coffee filter, opposed to a plastic cup, they work just like a drip brewer and deliver a superior taste experience. They really are the better way to brew!
*Compostable in industrial facilities. Check locally, as these do not exist in many communities. No current certification for backyard composting.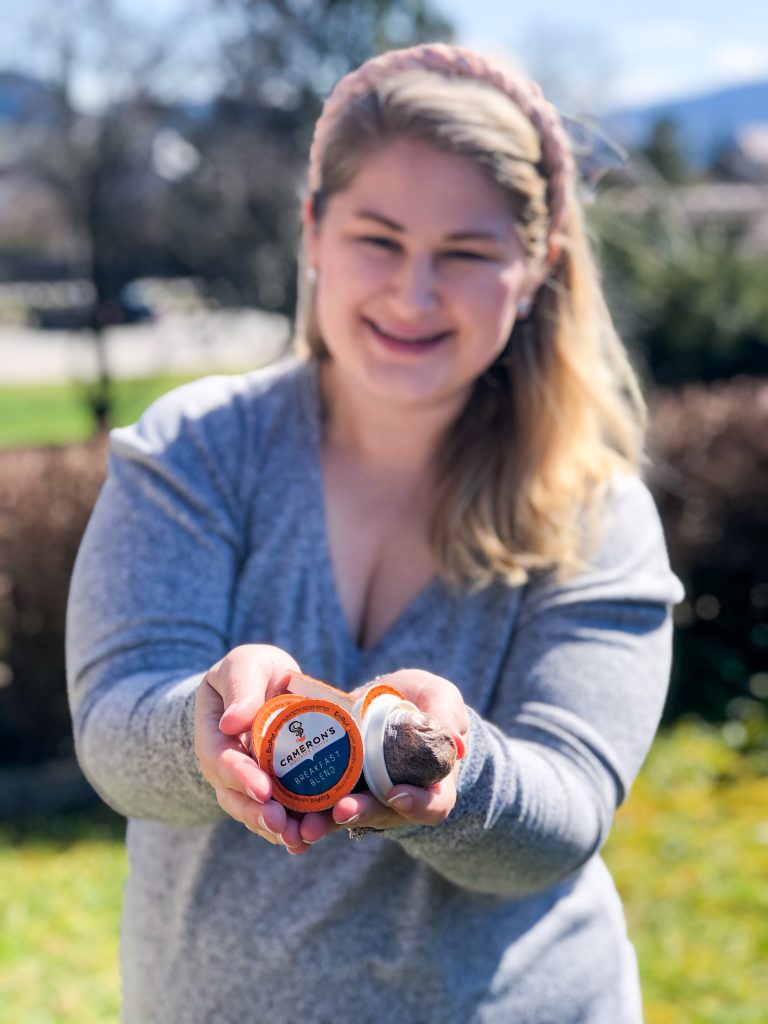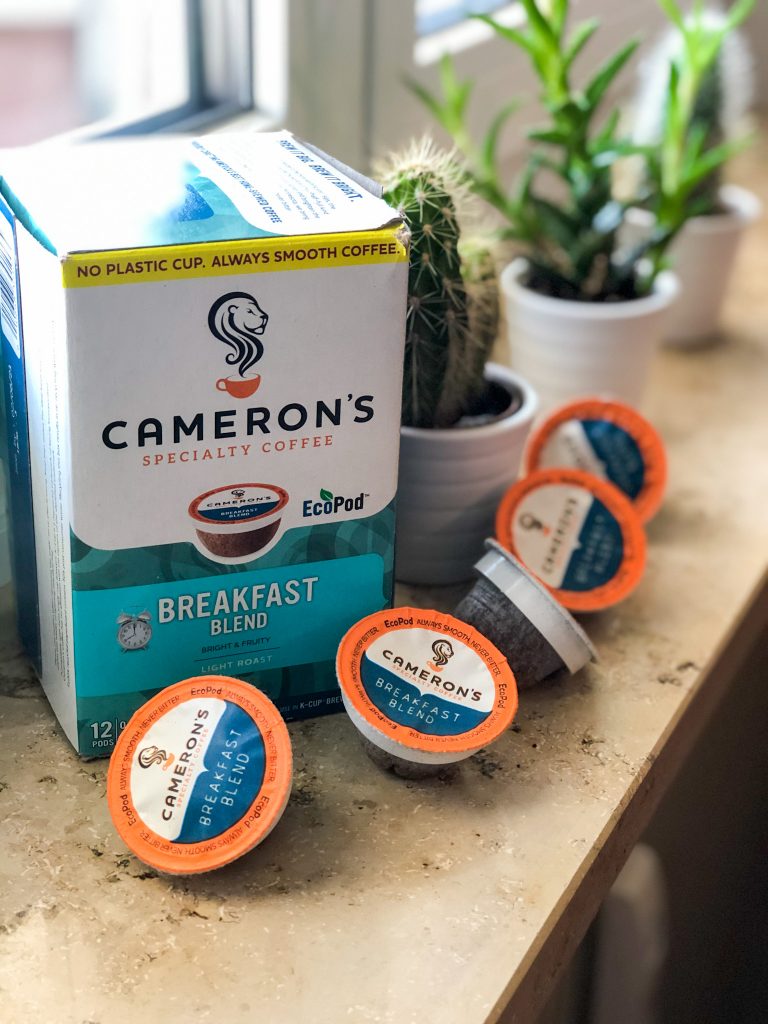 Ditch the Plastic Bags
Did you know that approximately 500 billion plastic bags are used annually? These bags are only used for a VERY short time (about 15 minutes) and many of these end up in landfills or the ocean.
It's super easy to grab some reusable bags to bring with you when you do your shopping. Plus, there are so many cute kinds and styles, I always love taking them with me!
Those are my quick 4 Tips for Reducing Waste! Let's all work together to do our part to insure that we make the world a better (less plastic filled) place!