A few weeks ago, over on Instagram, I posted a picture that included my cloth diapers. Afterwards, I had tons of questions about why we made the decision to cloth diaper.
I certainly am not saying that cloth diapering is right for every family, nor am I judging anyone who chooses to use disposables. But like the millions of options available for babies, everyone is going to have different opinions. For our family, we decided that cloth diapering was the best choice. And since a lot of you seemed interested, I wanted to make sure I shared why.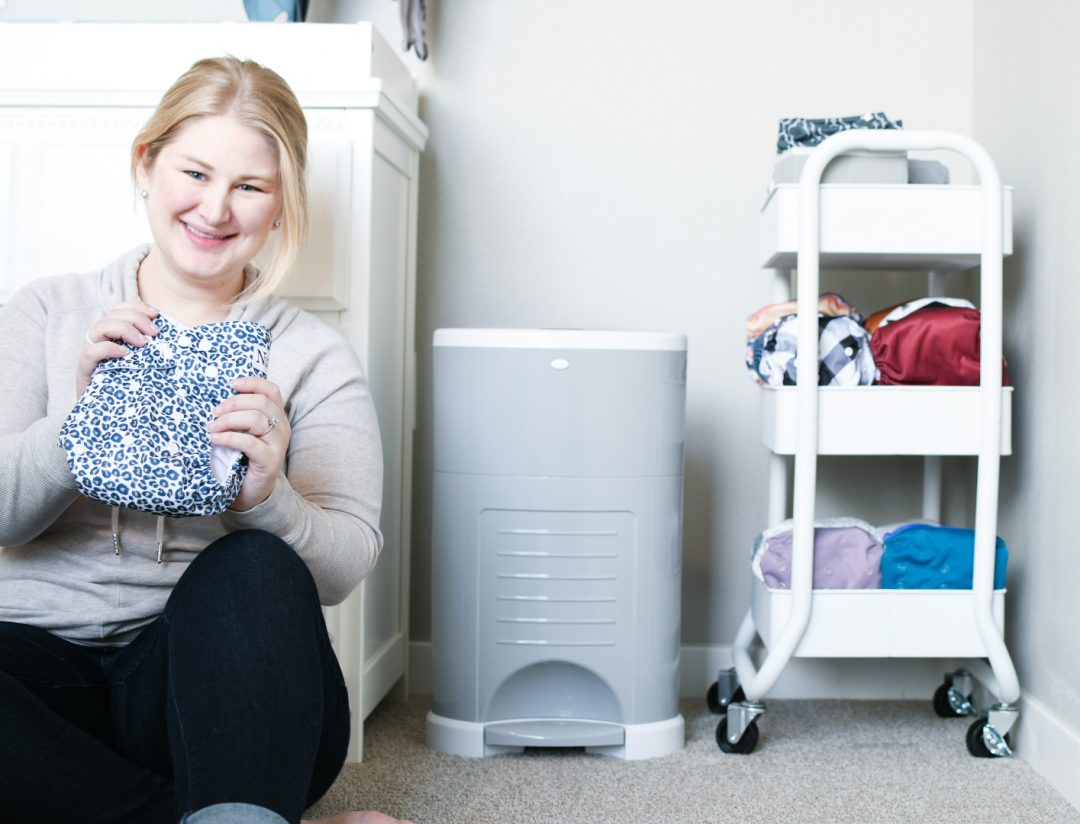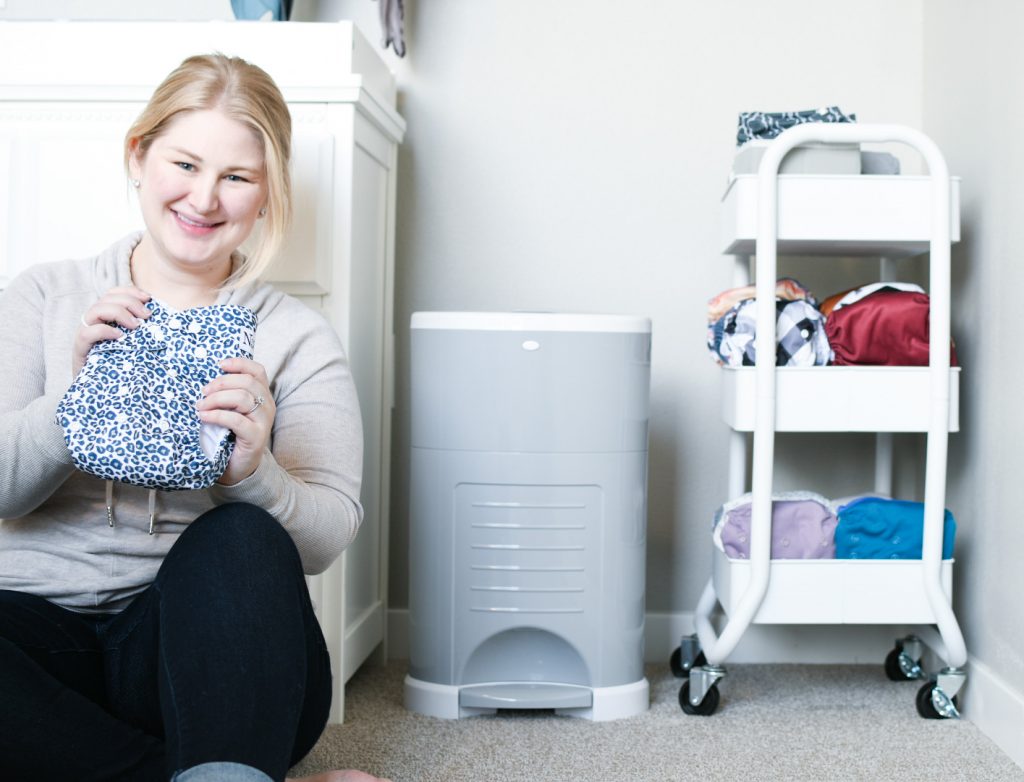 Check out the reasons why we made the decision to cloth diaper!
Save Money
Disposables are expensive. Especially if you want to buy premium or biodegradable options. For reference, if you have to buy disposables check out the below to see how much you will spend (and congratulate me because I did math – haha!)
Honest Diapers = about $0.34 per diaper
Average diapers per child in one year = 2,200 diapers
Total cost of diapers for one year = $748
Considering that most children aren't potty trained until they are about 2.5 years old, the total cost of diapering a child is $1,870.
That is a ton of money in a short amount of time. Not to mention, the more children you have, the more money that will be spent on diapers.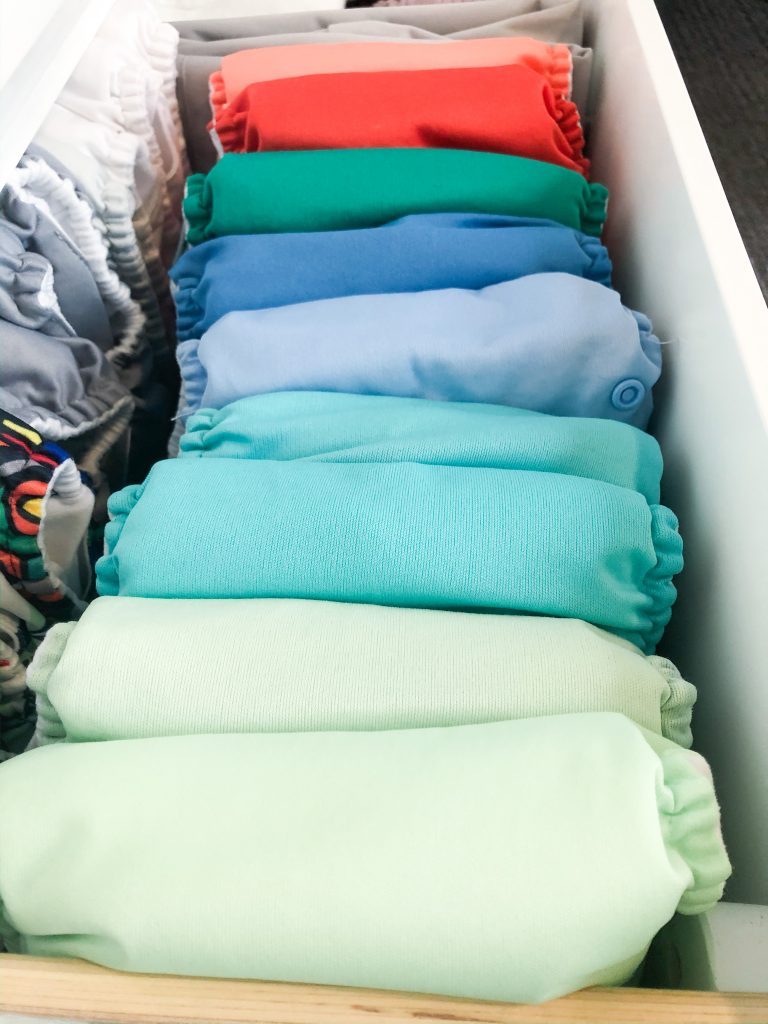 If you choose to cloth diaper, you are looking at up front costs as well as water and electricity costs to keep them clean. Of course there are many different brands/kinds of cloth diapers. For us, I decided that AIO (all-in-ones) and pockets were the best choice.
I purchased 37 newborn sized diapers (which we will use for the first few months) and 49 one sized diapers (which fit 8-35 pounds). Some people choose to buy much less, however, I wanted to only have to do laundry every 3rd day. The total I spent on all of these diapers was $762.
These diapers will be able to be used not only for our baby girl, but any children that we are blessed with in the future.
Add in the cost of utilities for washing the diapers, which is just under $2 a month additional.
Cloth diapers (49 total) = $762
Utility cost (about $2 per month additional x 2.5 years) = $60
Total cost of cloth diapering one child = $822
Even if we don't have any additional children, that is ALREADY a savings of $1,048! Here is what that looks like for mutliple children:
2 children savings = $2,858
3 children savings = $4,668
4 children savings = $6,478
Also, none of these numbers even factor in wipes (which we will be using cloth wipes) so that just adds to the savings!
Those numbers make me super happy, but that isn't the only reason we chose to cloth diaper…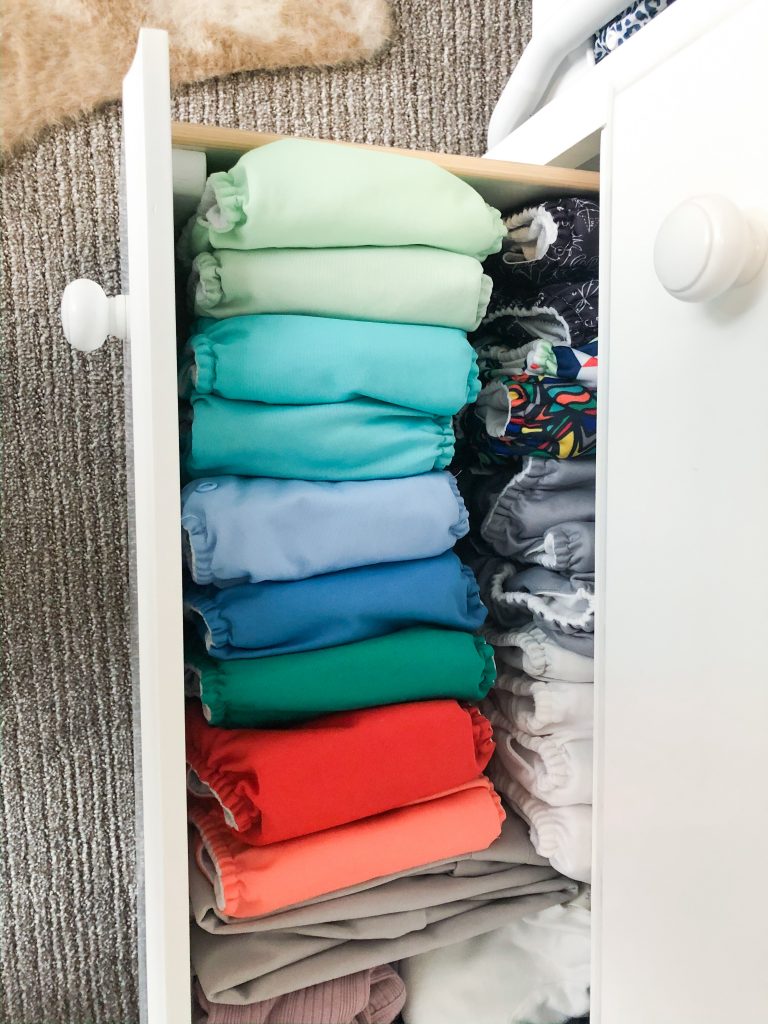 Reducing Landfill Waste
Nationwide, parents in the USA use an estimated 27.4 billion disposable diapers each year. That's around 3.4 million tons of diapers that end up in landfills each year.
Not to mention, all the trees, plastic, water that it takes to produce the diapers.
I am certainly not judging anyone who chooses to use disposable diapers, but for me, I would like to not contribute to an ever growing trash problem.
Less Harmful Chemicals
Single-use diapers often contain chemicals, such as dioxins, that are linked to long-term health conditions (World Health Organization, 2010). A study published in the "Archives of Environmental Health" in 1999 states that disposable diapers should be considered to be a factor that may cause or worsen childhood asthma and respiratory problems. The soft, sensitive skin of babies is also prone to rashes and allergic reactions due to the chemicals in disposable diapers.

https://www.hellomotherhood.com/article/111348-chemicals-disposable-diapers/
Using cloth diapers helps prevent these chemicals from touching babies skin. This leads to much fewer rashes!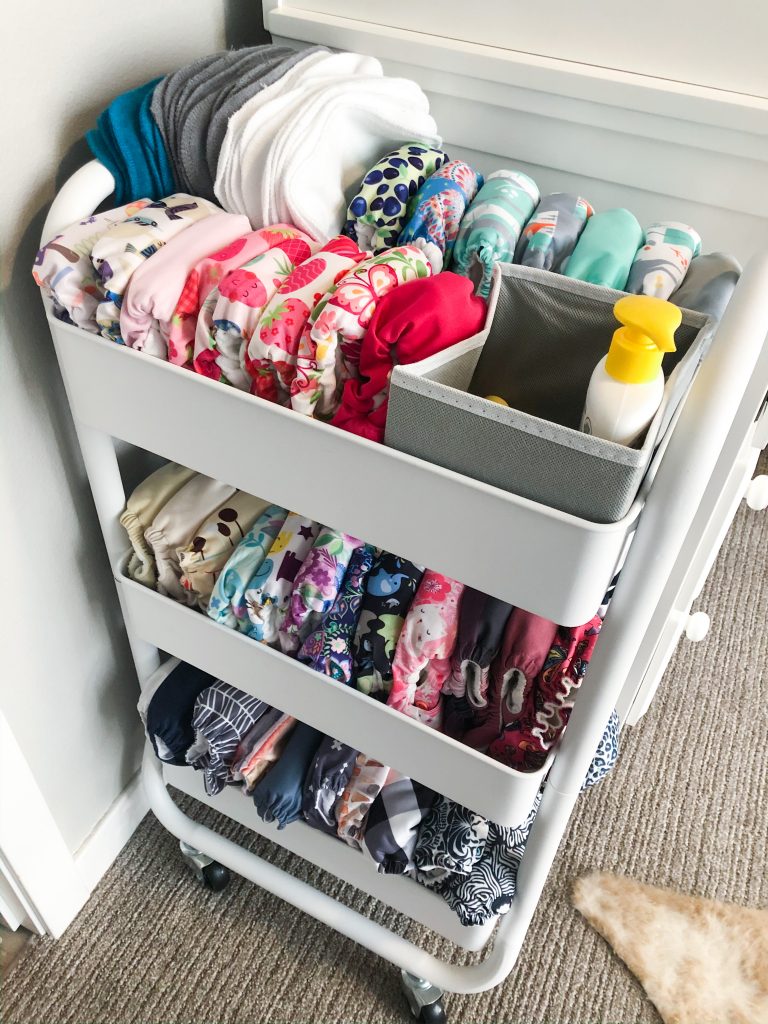 Easier Potty Training
Using disposable diapers completely decreases the ability for baby to feel how wet or dirty they are because of sodium polyacrylate in the diapers. While this might be great for not having to change a diaper as often, it can hinder a babies ability to recongize the feeling of wet and associating it with needing to go to the bathroom.
Since cloth diapers do not contain any chemicals or additives, they feel wet when a baby soils them. They will realize this and begin to associate it with needing to go the bathroom. Hence faster potty training (win!)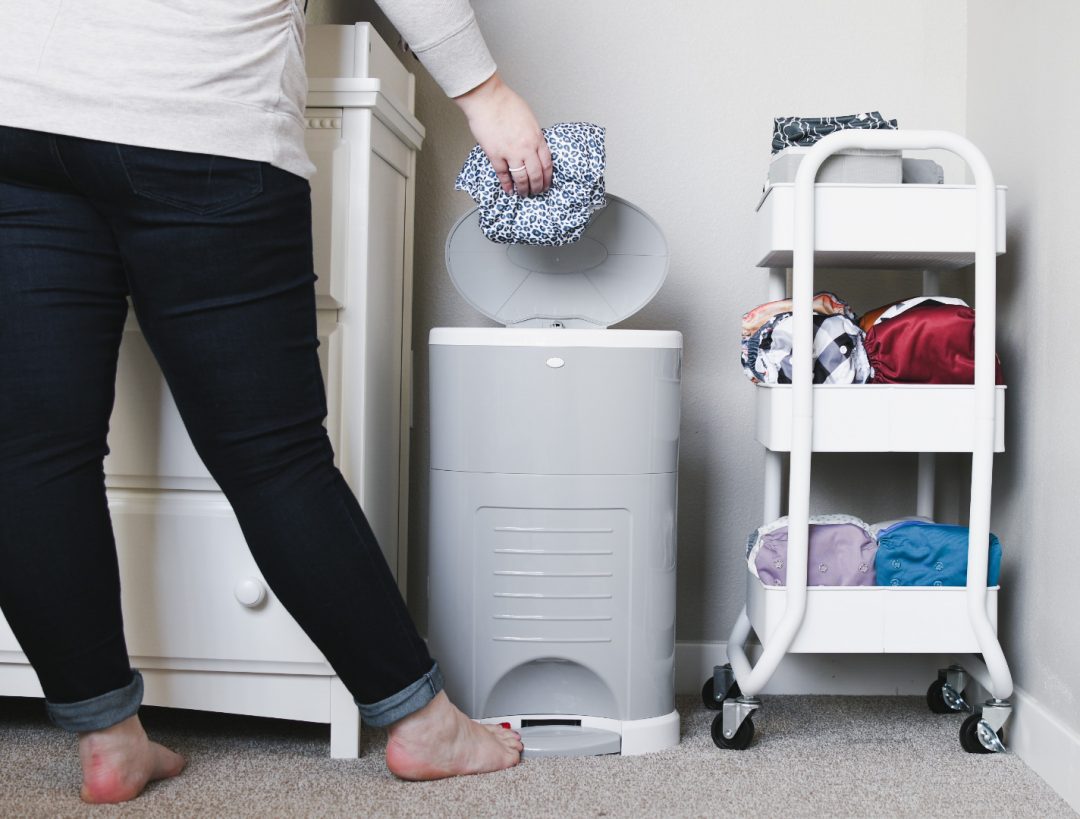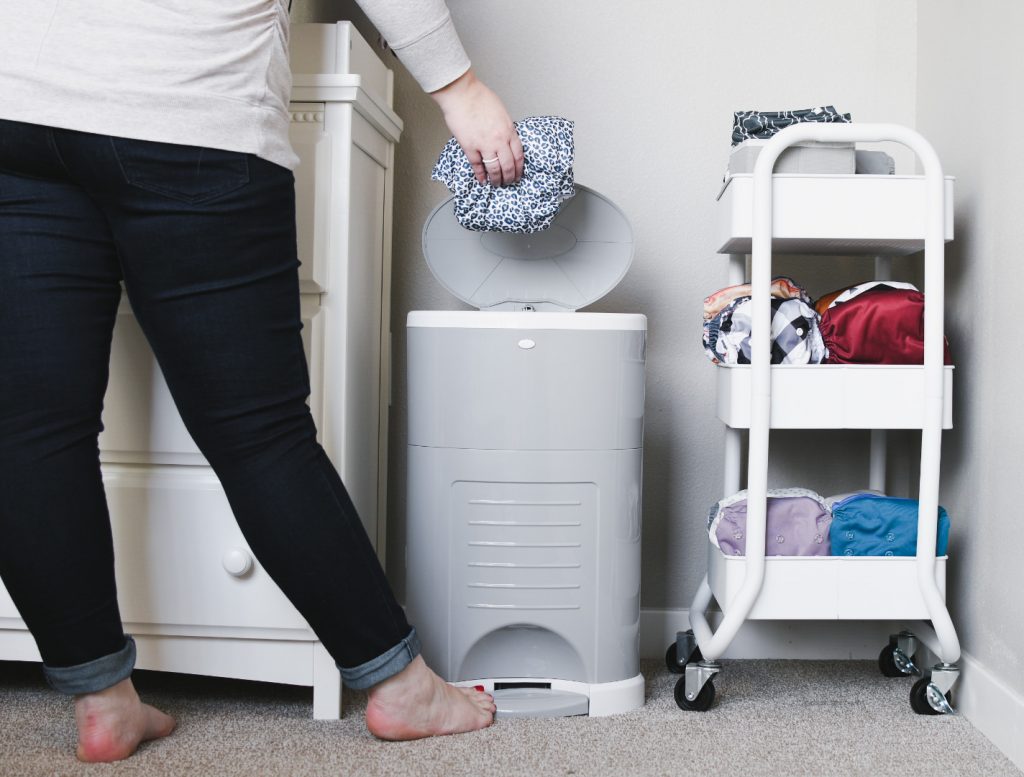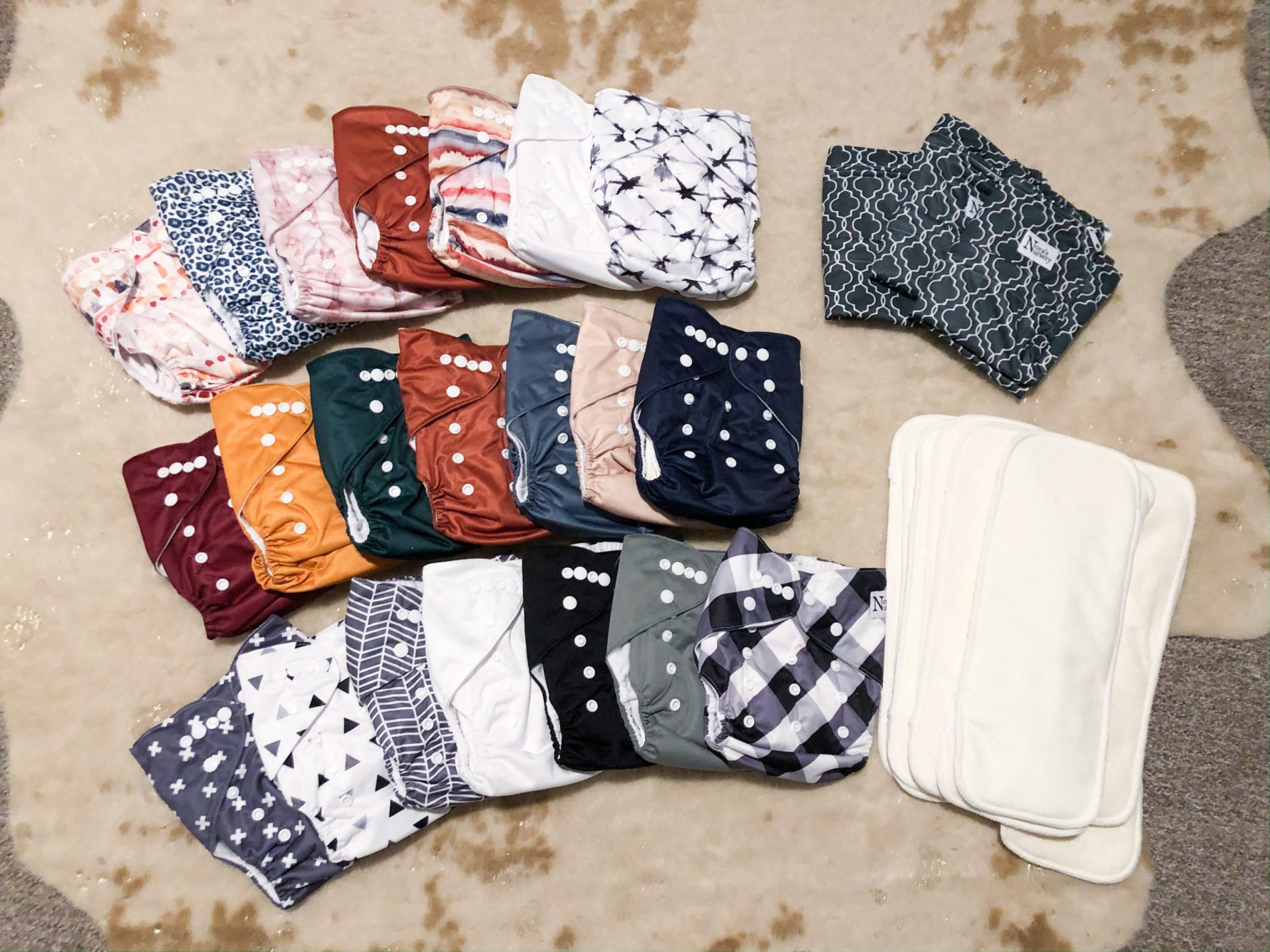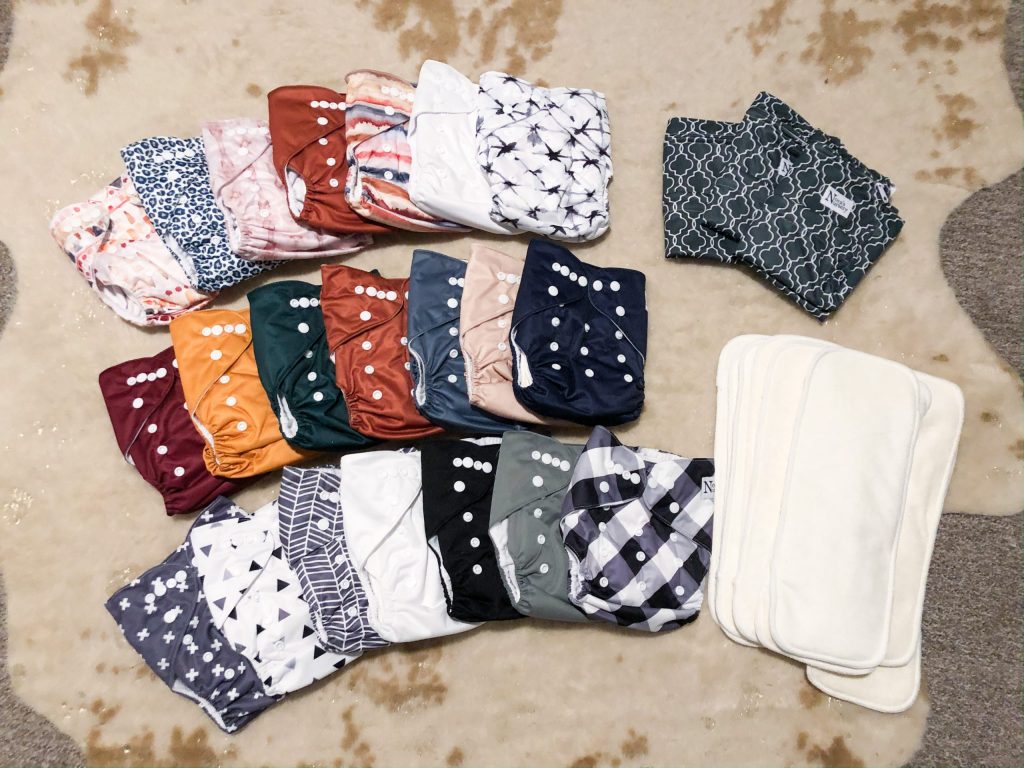 Super Cute Designs and Soft Materials
They are all so cute!! Seriously, I had to limit myself on how many I bought because there are so many different patterns and styles that I could just die over. I can't wait for baby girl to try them all out!
And there you have it! Those are the main reasons why we made the decision to cloth diaper. What do you think, would you ever give it a try? Let me know below!