While we have been quarantined at home, I still wanted to be able to capture my growing bump so Manuel and I set out to create these DIY Indoor Maternity Photos!
Overall, it took about 25 minutes to capture these. And I wanted to give you guys some tips on how to take your own photos at home in case you are in the same situation (or you just want to save money!)
These were taken with my Nikon DSLR camera, however, you could certainly shoot them with just a phone or whatever camera you have.
If you have someone that can help you take them, this will save you some time. However, if you don't, or if you want your partner in the photos, you can get a cheap tripod off Amazon. Or even just use some boxes and books to stack your camera on top of 🙂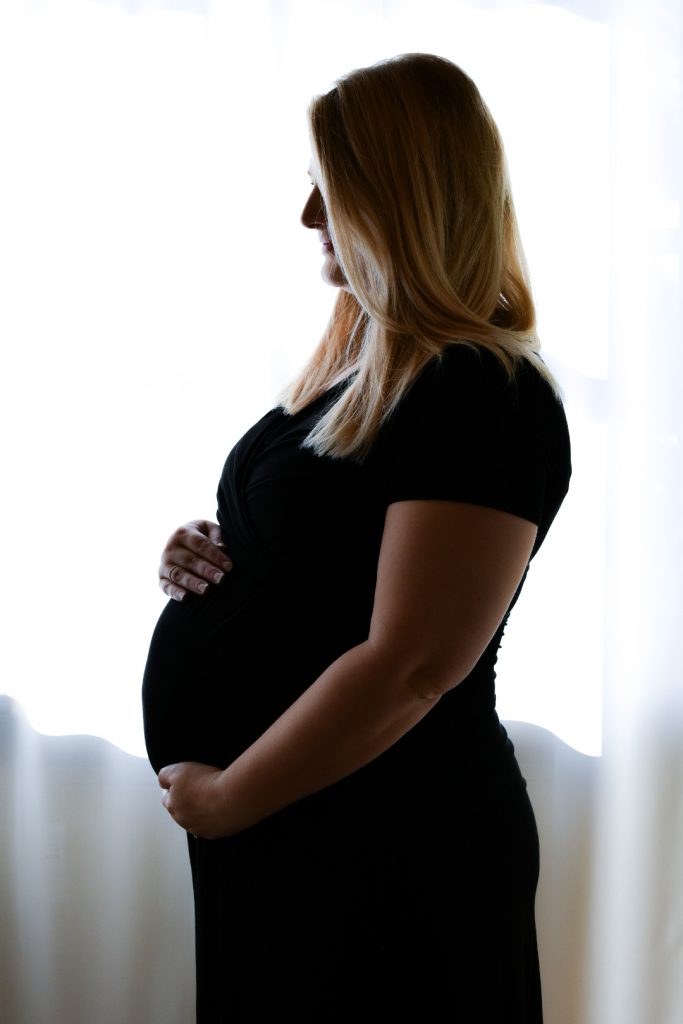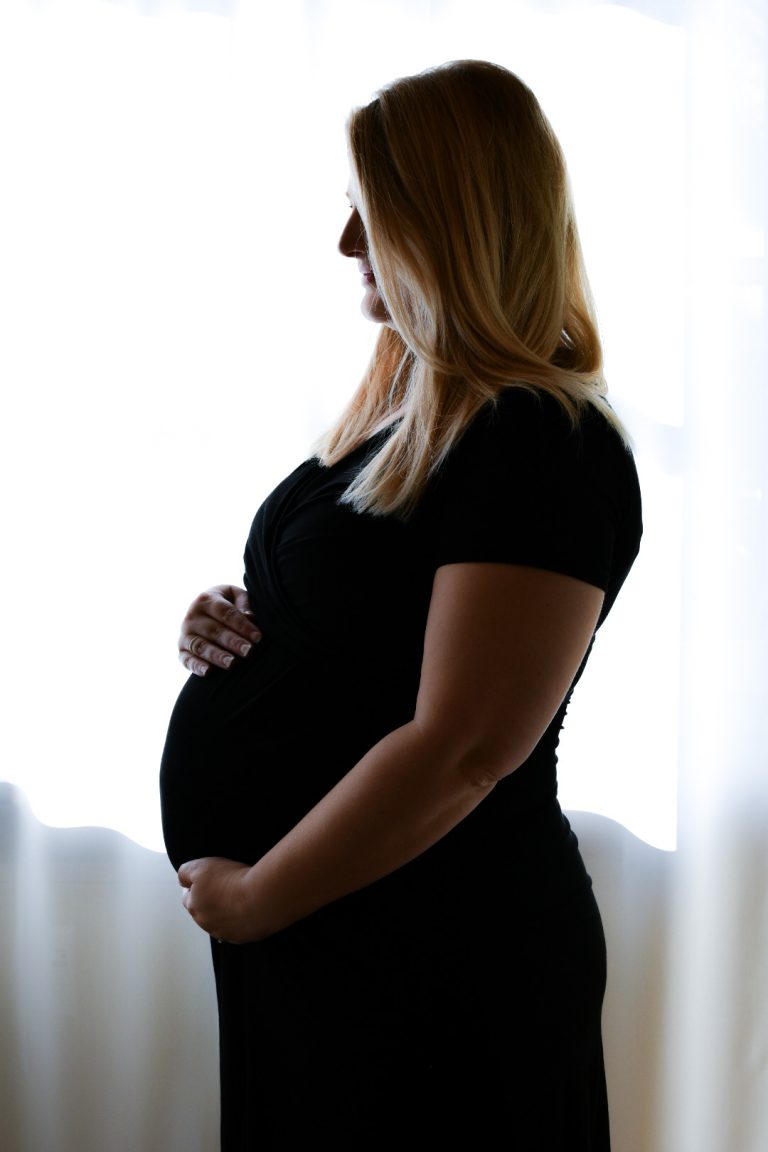 Keep the background simple
Remove clutter, have a plain background and don't try to mix in too many colors. This will help you get a consistent look without much effort! It will also help later on with editing.
For these, we took everything off of our bed, and just put some white sheets and a white blanket back on. That way, we didn't have to worry about how to pillows looked or how the comforter was bunching up. It made things a lot easier!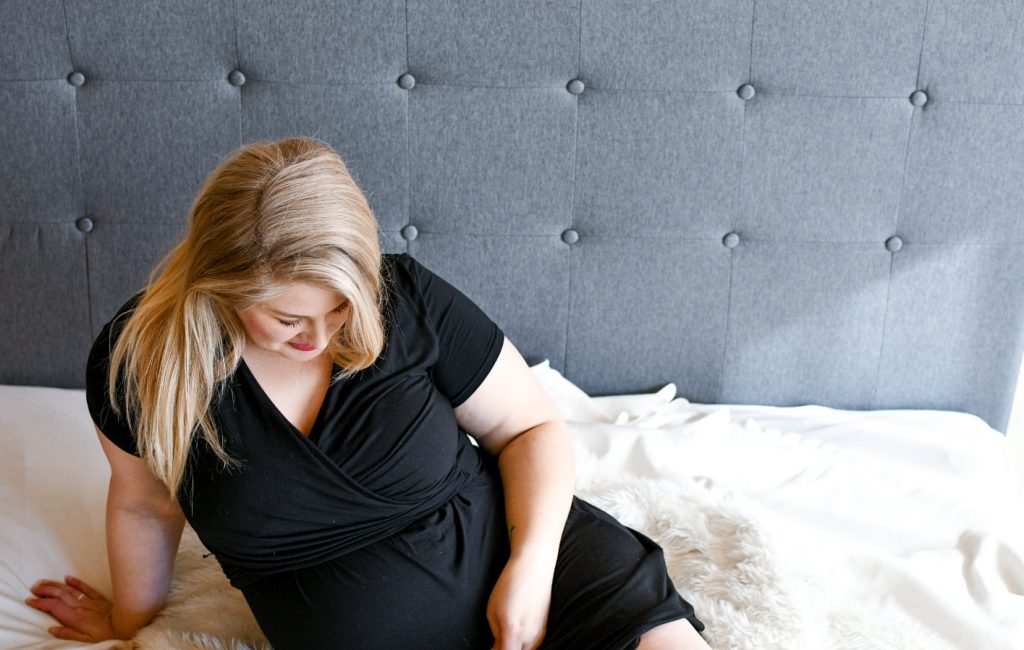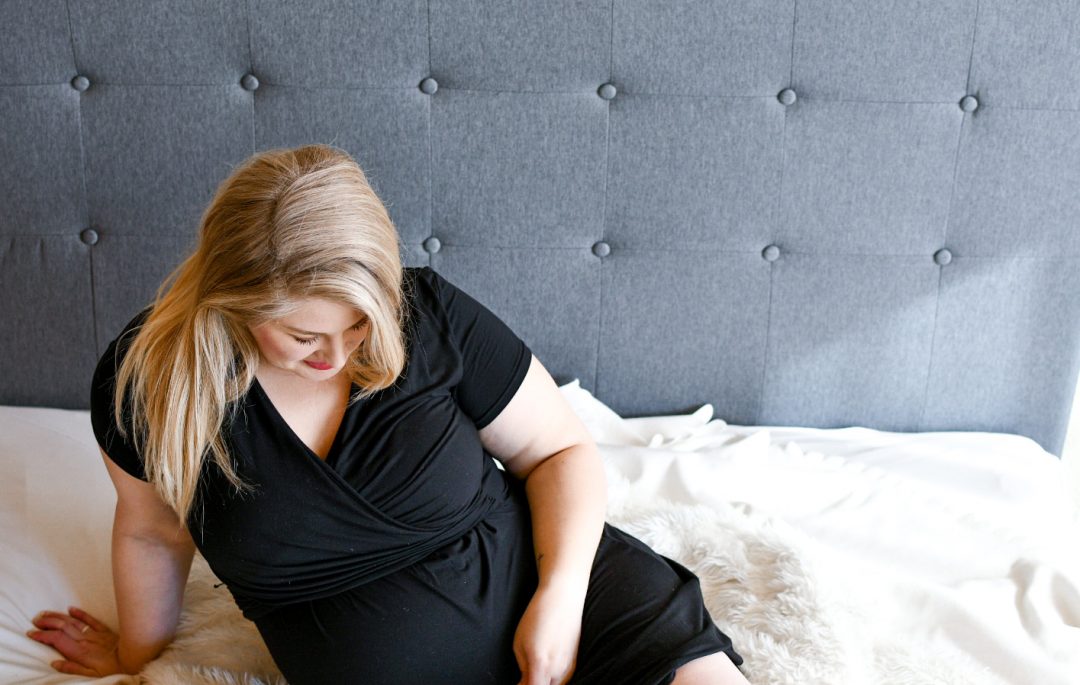 Overdo your makeup
Even if you want a natural look, make sure to use a bit more makeup than usual. It will really help your face pop in pictures. I love adding a lip color – even if it is just a neutral one, as it helps me look more alive in pictures.
Get inspiration from Pinterest
This is a must! Before you start shooting, look at pictures on Pinterest to determine the look that you are going for. Then you can essentially copy looks and poses – this will help so much when you don't have a photographer telling you what to do!
"Practice" beforehand
It also helps to "practice" a few poses in the mirror in advance. Determine what you like and give it a go in front of the mirror! It may feel silly but it will help you save time when you start shooting. Also, one tip that is super helpful – make sure to stretch out your chin away from your body. Even thought this will feel super strange, it will make the pictures look better!
Check in
Although I trust Manuel with the camera, I also have to make sure to check in. Once we are done with a specific pose, I will take a look at the photos he shot to see if we got one or two that I was happy with.
If you don't have someone who has experience with a camera, or if you are using a tripod, then make sure to do this! You don't want to get done taking all the pictures to realize that something was wrong or you didn't like the positioning.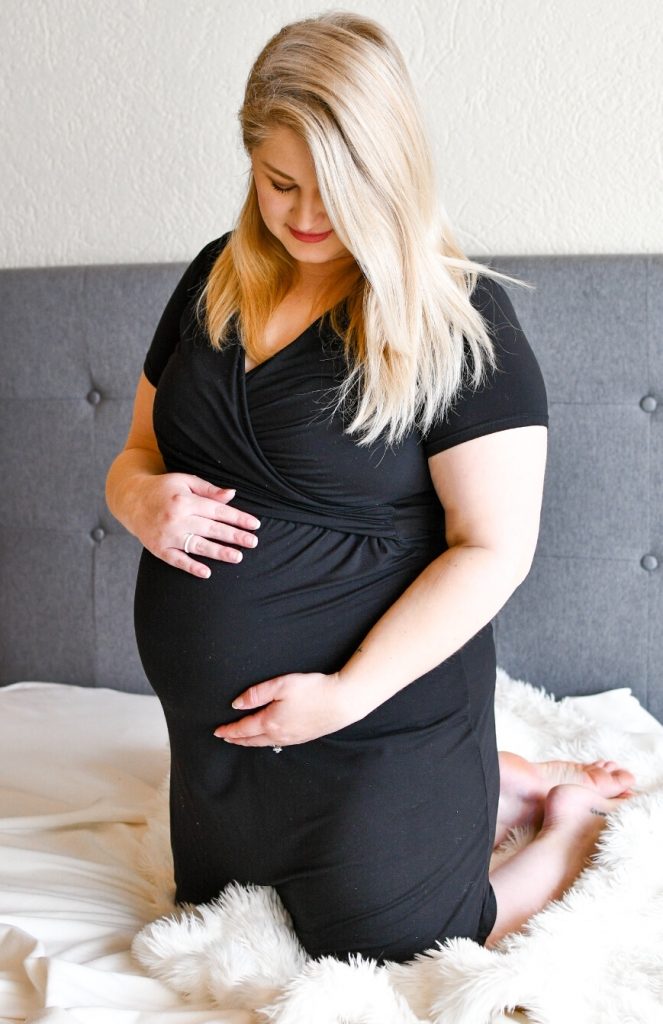 Use Lightroom and edit the photos
You can download the Lightroom app for free in order to edit your pictures. I highly recommend this! Even professional photographers edit their pictures to make sure they are the right look. Play around with exposures, contrast and colors. Or you could always look into buying a preset to use on the photos!
There you have it! Those are my tips on how to DIY Indoor Maternity Photos. Overall, just make sure to give yourself grace and enjoy the process – you are going to look gorgeous Mama!
Related post: Sweat Treats Baby Shower