Fall is my favorite season! I absolutely love when the weather starts getting cooler and the trees all turn – is there anything more beautiful? Since Fall is my favorite, I love decorating our home with new Fall Home Decor. This year, I did a bit in our living room, entry way, and by our front door. And I am super excited to share all of it with you!
Entry Way
First up, I did our entry way. We already had some decor there that I wanted to keep, so I created a plan just to add a few Fall items. I was able to get a floral arrangement to place in the vase that was already there. A string of leaves, and a few pumpkins (mixing both real and faux) made it look like it was made for Fall! See the before and after below: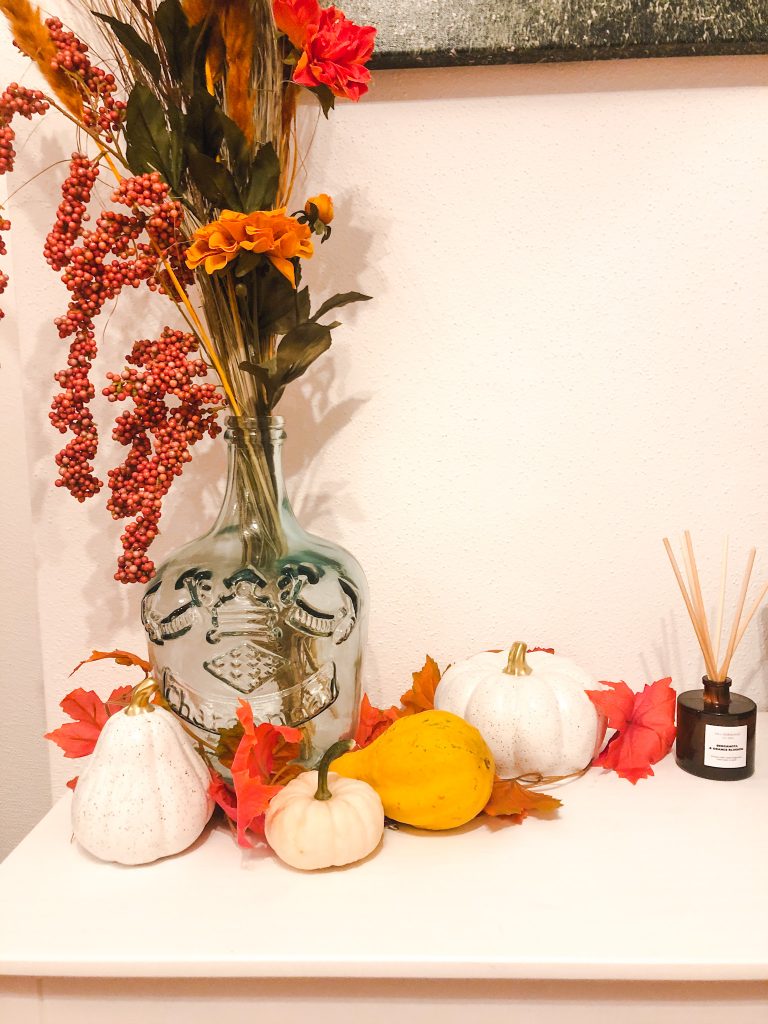 Living Room
Next, I switched out a few of our couch pillows with fun Fall themed covers. I added my Magnolia felt leave strands in two different spots. Then added these adorable little wood leaves that I picked up.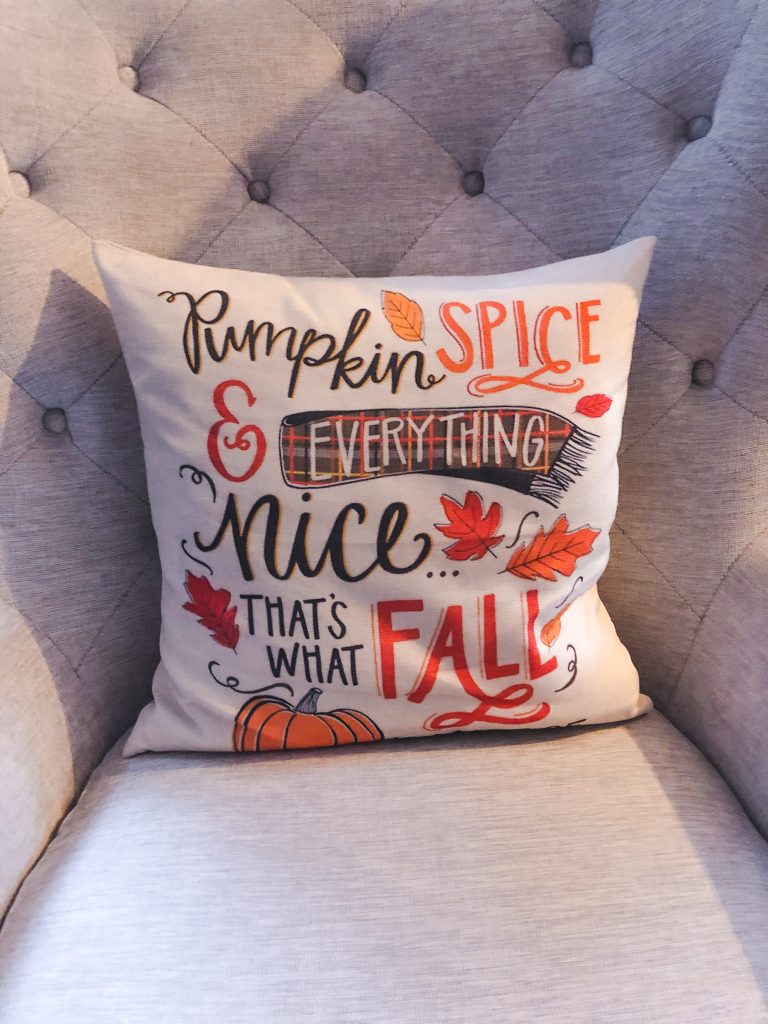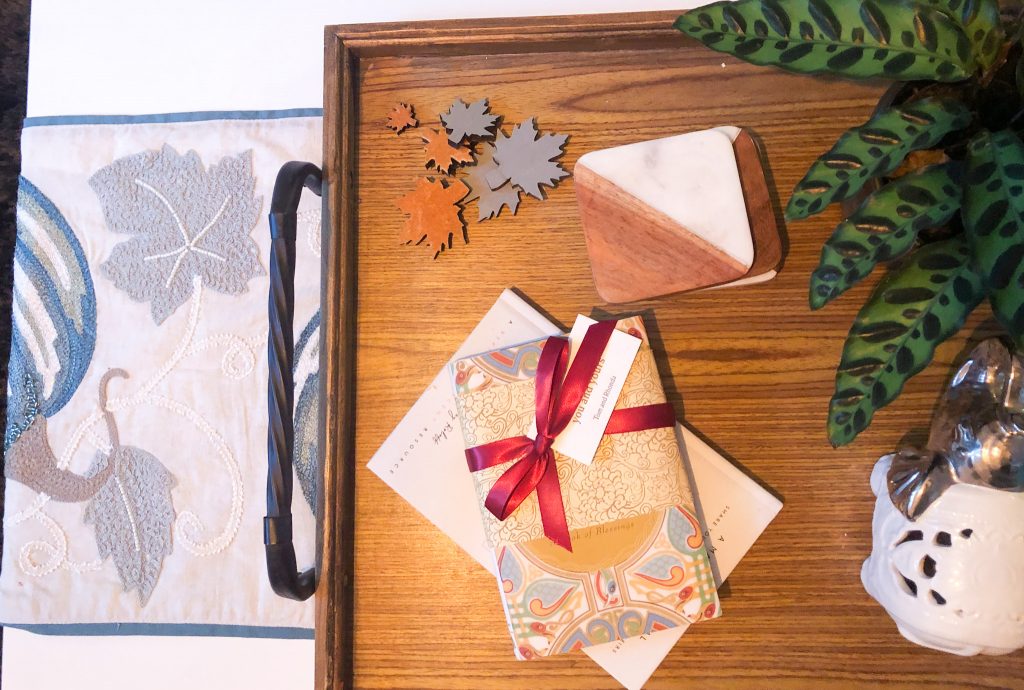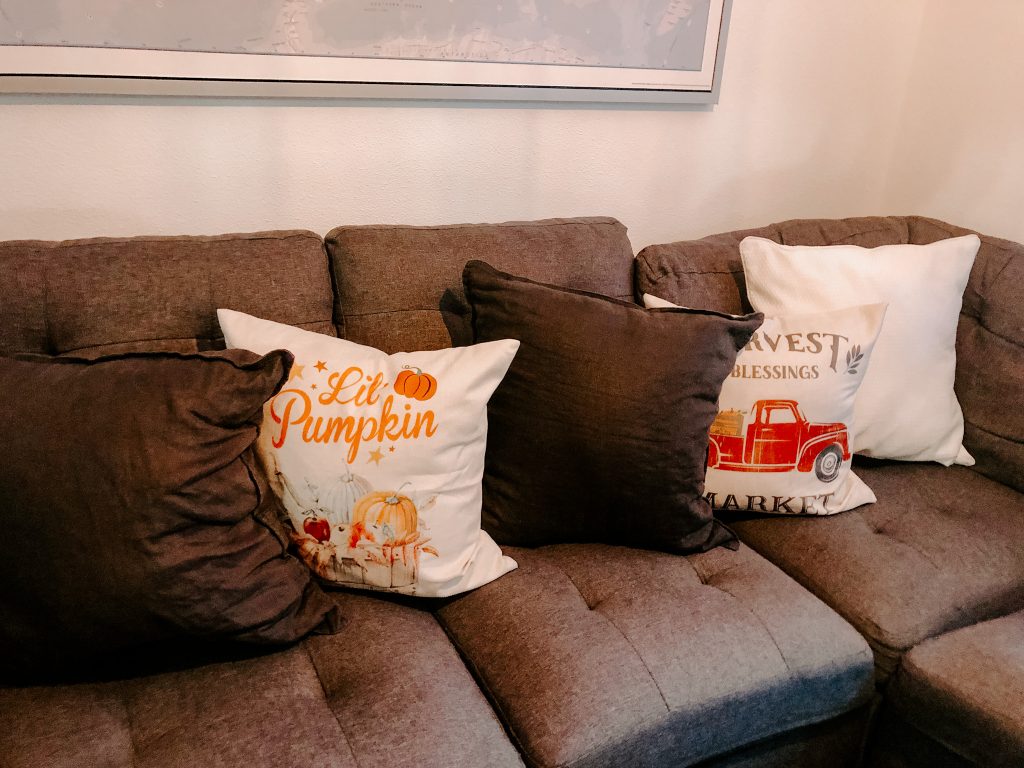 My favorite part of the decor – I was able to reuse our "Little Pumpkin" sign that my sister made for Leonie's gender reveal. It fits the Fall theme and has wonderful memories attached to it! I reused a Fall table runner I had for the coffee table and finished the room with some pumpkins!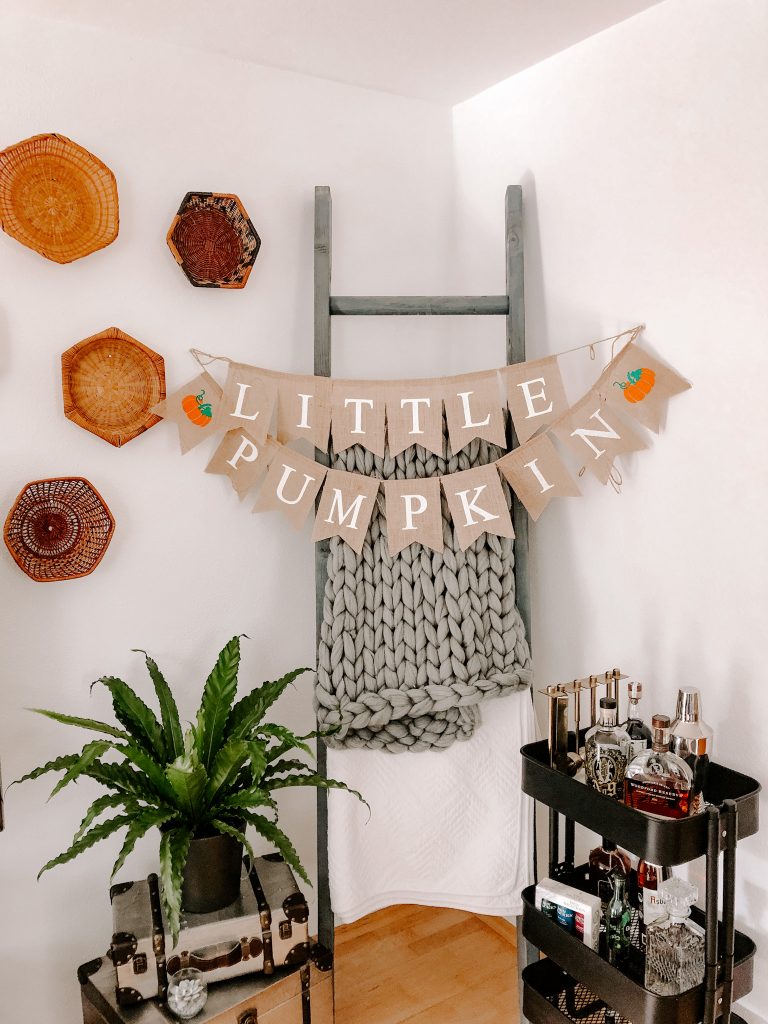 Kitchen
In the kitchen I updated our chalkboard to have a Fall theme. My pumpkin drawing skills are not the best haha!
Front Door
Finally, I wanted to decorate by our front door. I added a Fall pillow to the bench and replaced our wreath with a Fall leaves one. I love the way it turned out!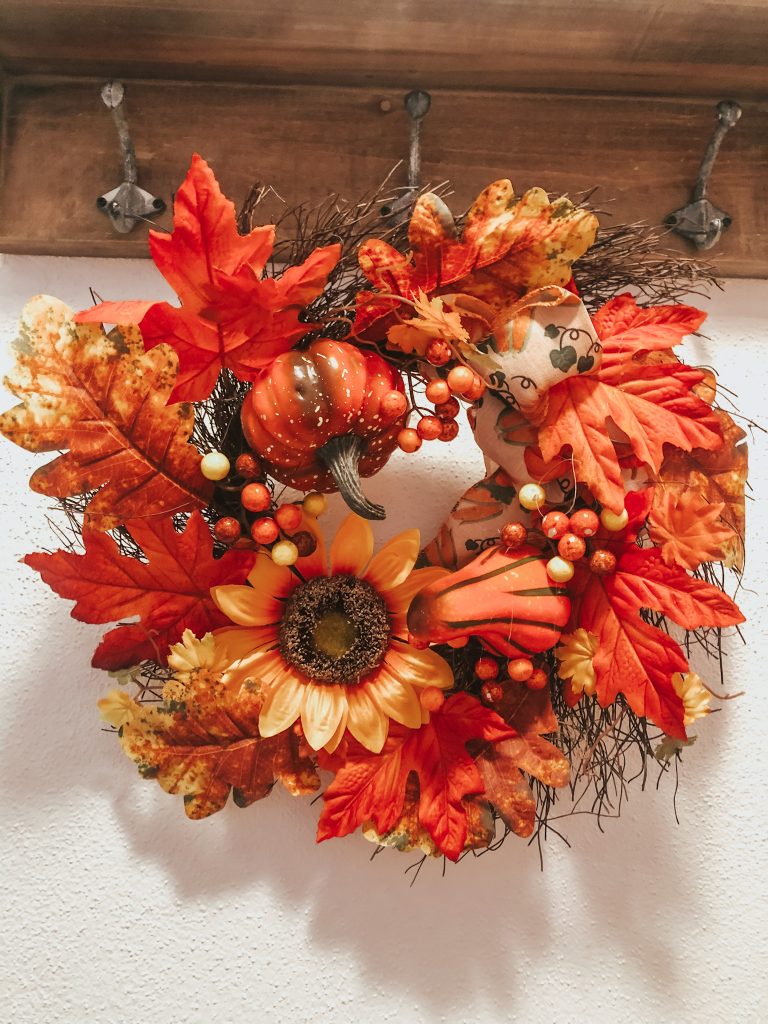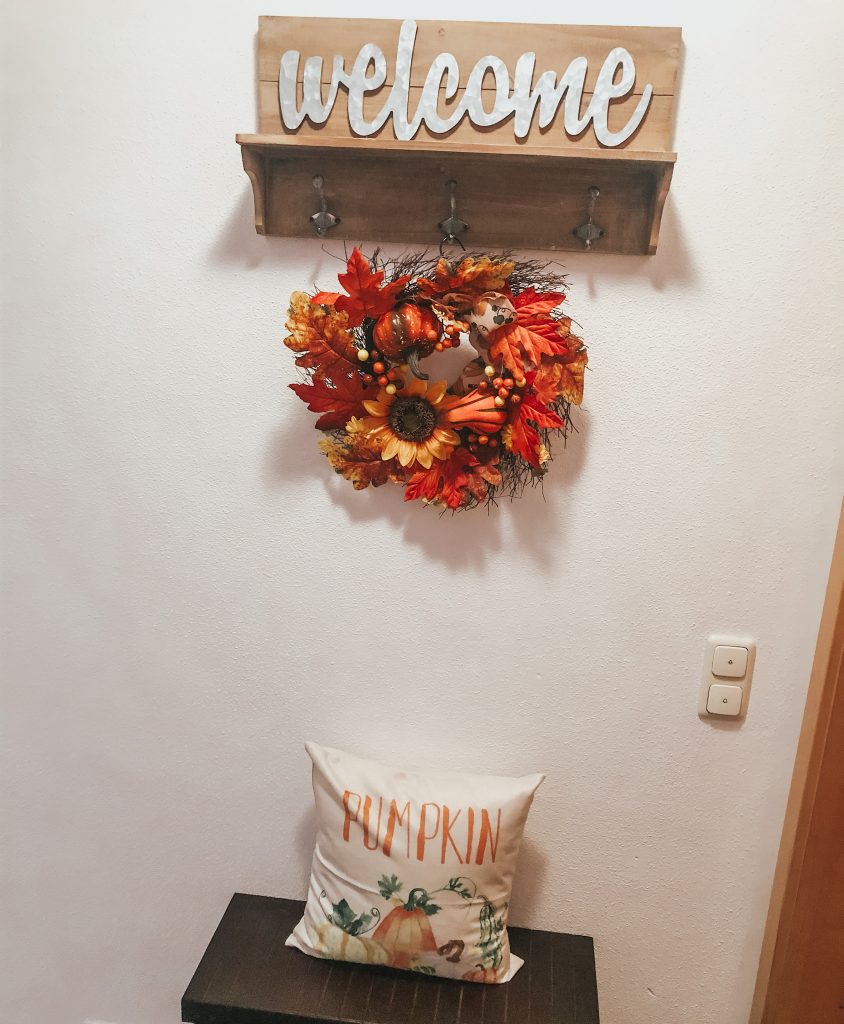 What do you think? Do you decorate your home with Fall Home Decor? Let me know below!
Related post: Living Room Decor – Home Tour