Even though I have been to Hawaii before, I never had the chance to attend a real Luau before. Which is why this was at the top of my list for this trip! After doing a lot of research on the best Luau to attend near Kona, Hawaii, I decided on the Mauna Kea Luau.
The Mauna Kea Luau is held ever Tuesday and Friday, starting at 5:30pm. It is located at the Mauna Kea Beach hotel – which is gorgeous!
Created for Newsweek magazine back in the 60's The Mauna Kea Hawaiian Lū'au completes the experience with a taste of culture shared by means of music, food and family tradition on the Big Island.

– Mauna Kea Beach Hotel
Upon arriving at the Luau, we were checked-in and given shell lays before being shown to our seats.
There are two options when you attend the Luau – premium seating and general seating. I highly recommend upgrading to the premium seating because then you are located in the first row of tables, which is amazing when the show starts! (You also are the first to eat from the buffet which is a bonus)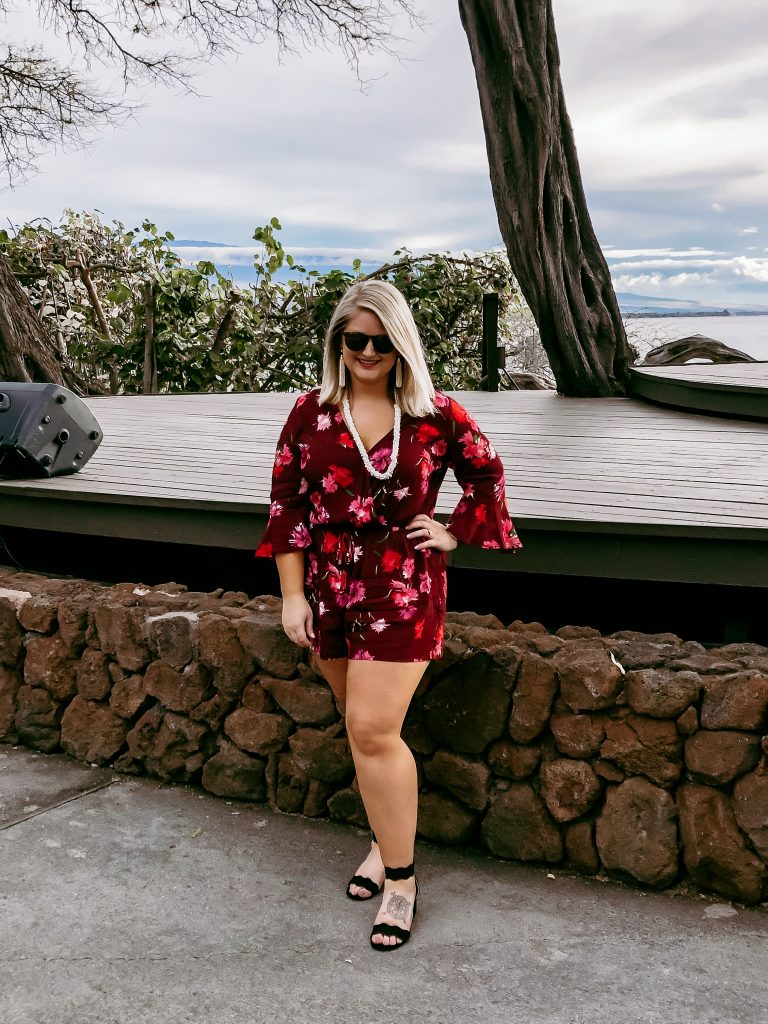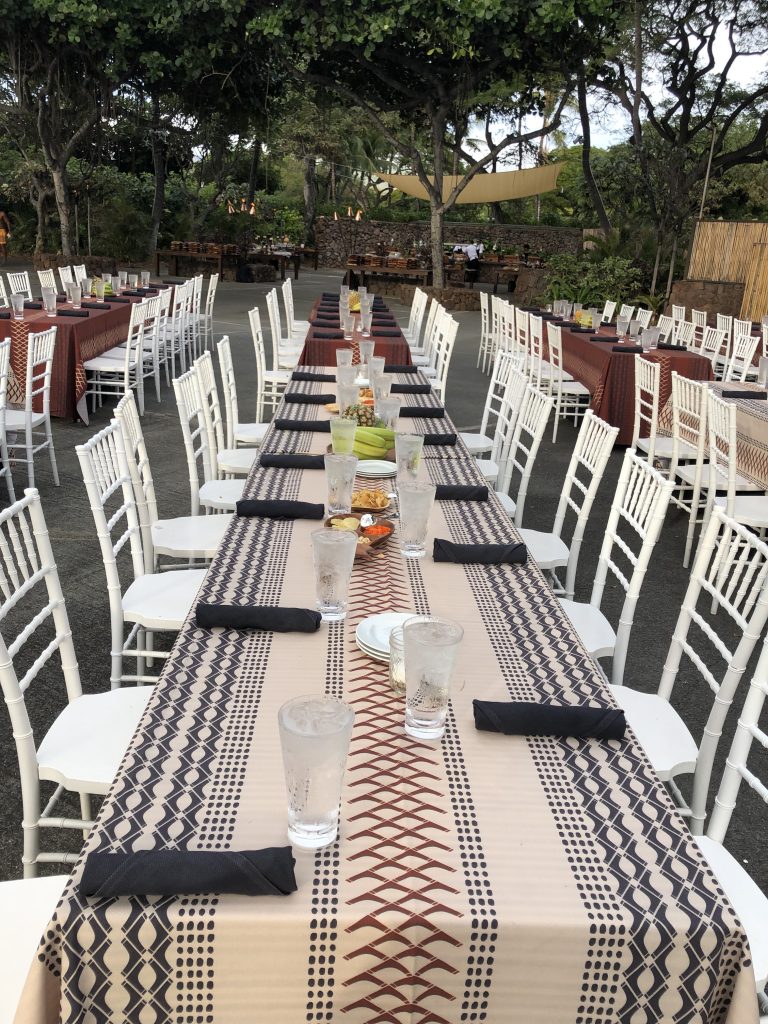 Mai Tai's or fruit punch was served for drinks, and are included. The Mai Tai's were so good and festive!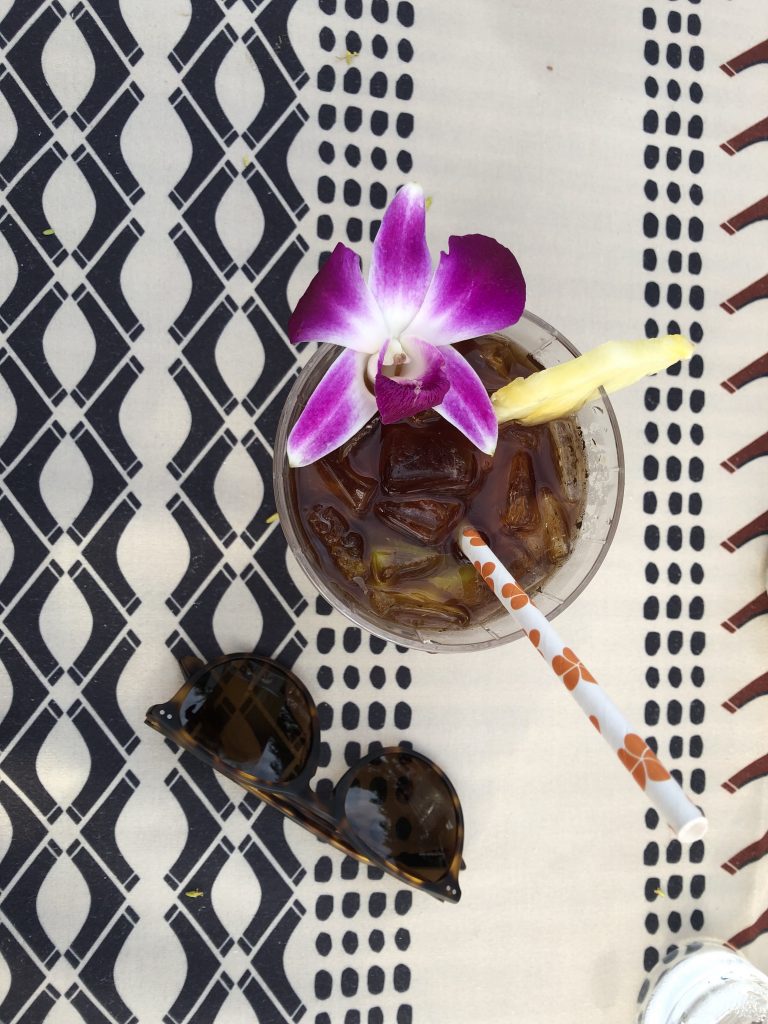 Shortly after arriving, they announced that they would be uncovering the imu-roasted kālua pig. They actually cook the pig in a pit in the ground and then they have to dig it up. This was a show in itself and was super interesting to watch.
After the pig was served, the buffet opened. This certainly wasn't an ordinary buffet – there were so many delicious options! Everything tasted so fresh and yummy. I especially loved the Ahi Poke!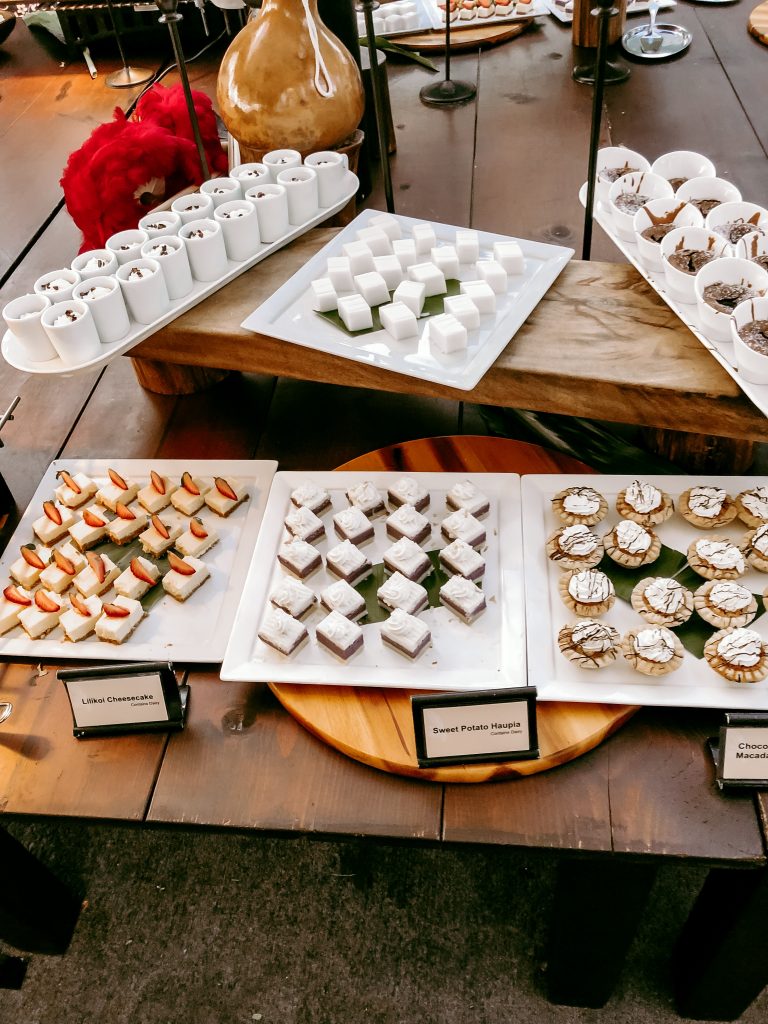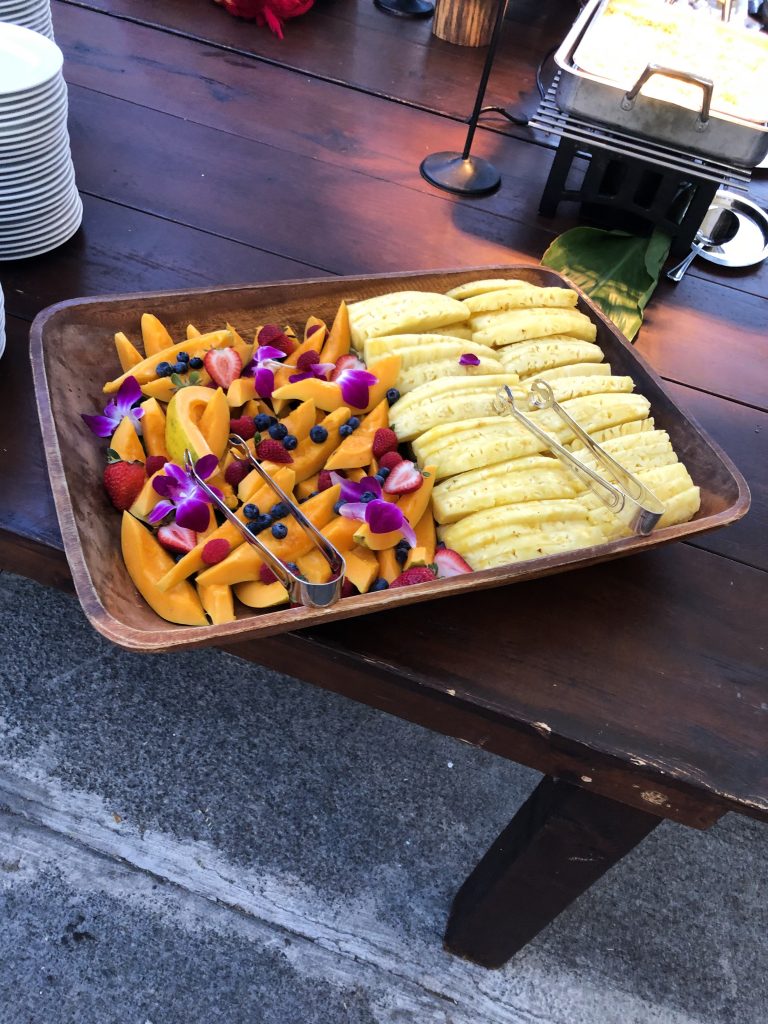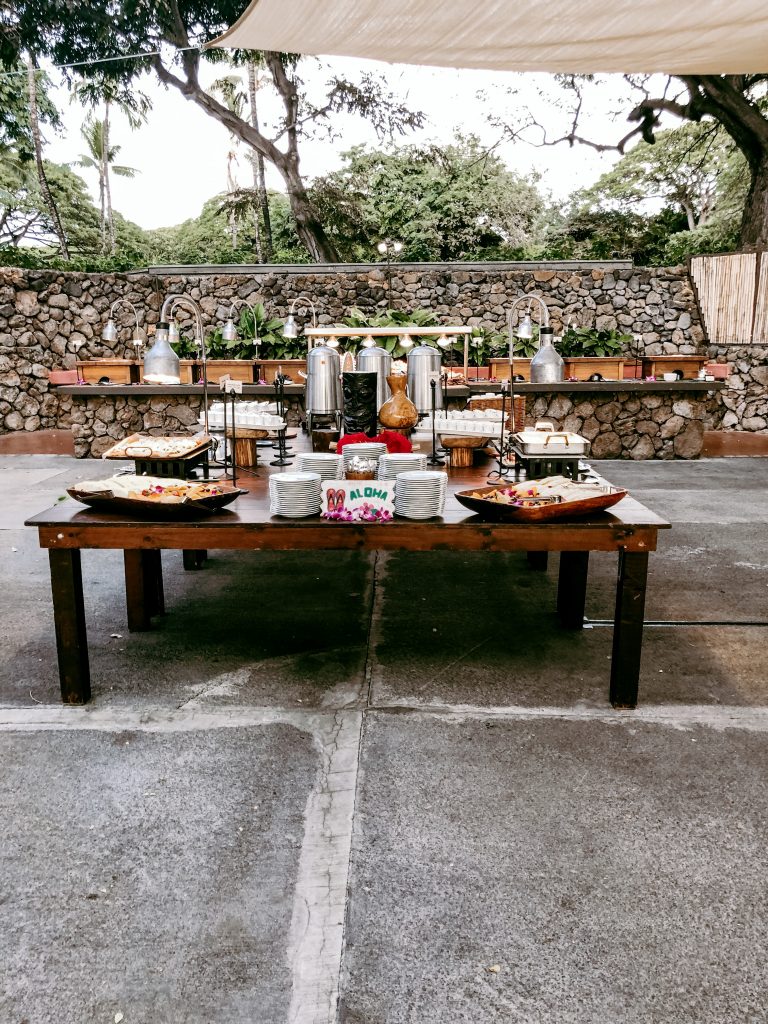 During the meal, a Hawaiian band played island music and performers did a few different dances. Then we were able to even get on the stage to learn how to hula dance! I can't say I will be changing my profession to hula dancer anytime soon, but it was fun to learn!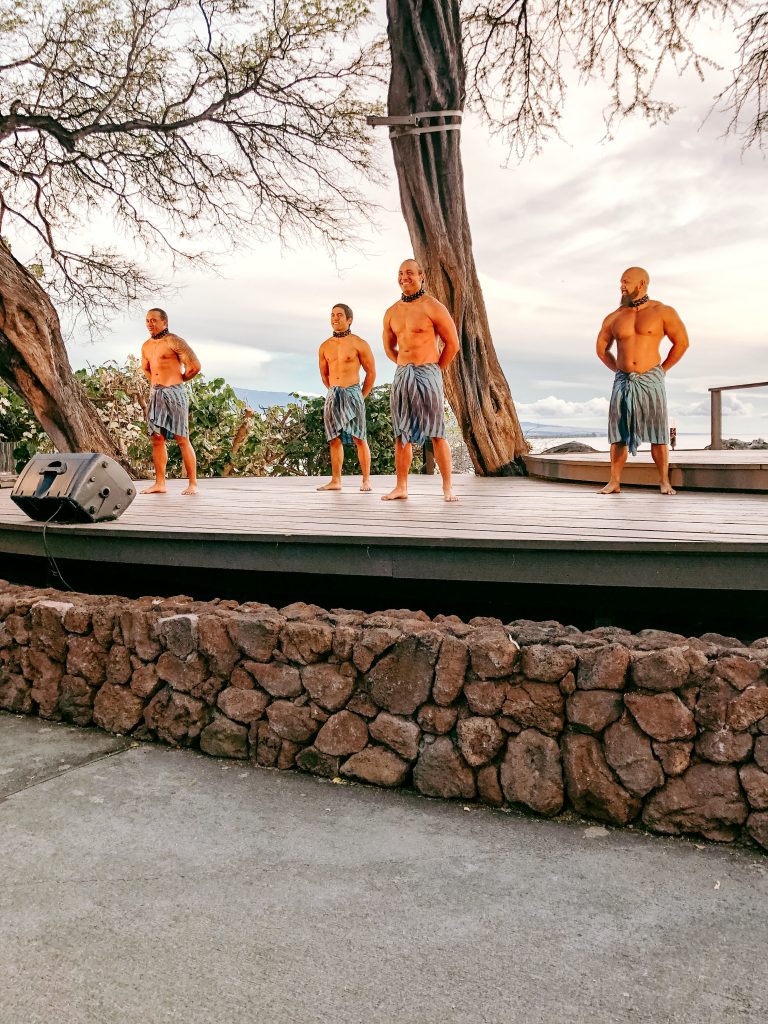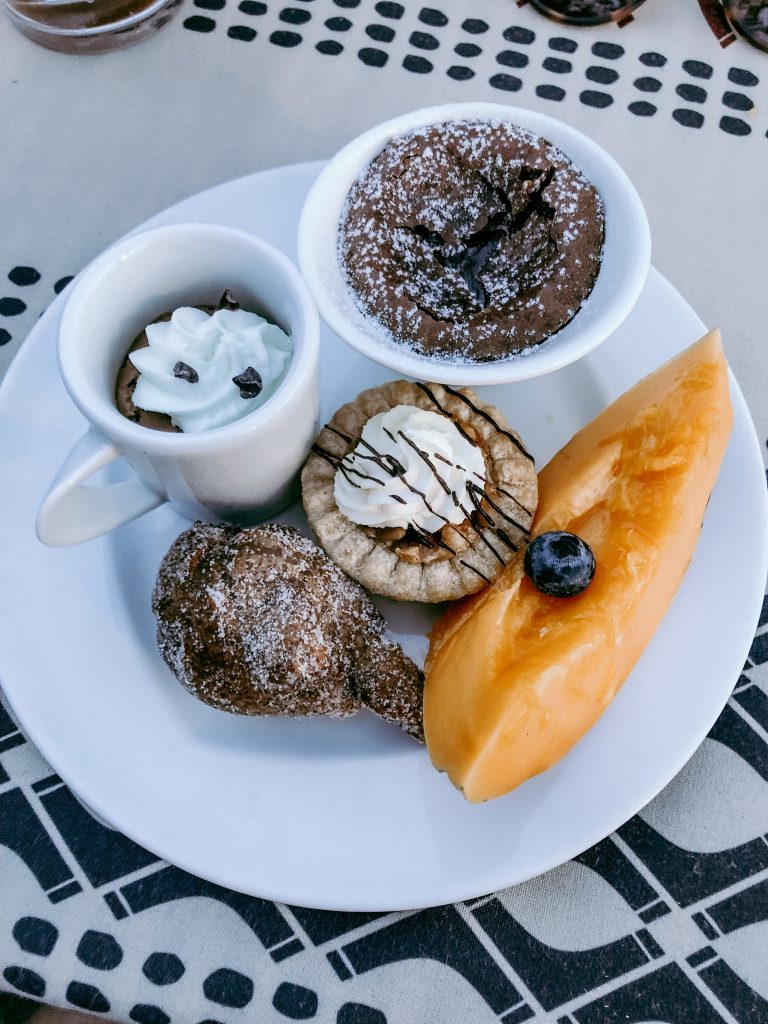 Then, once the meal was over, the show started! I don't want to give too much away because the show is something that is incredibly special and it has to be witnessed in person.
All I can say is that the performers were extremely talented and the entire show had the audience completely captivated. It was such a fun experience!
If you are looking to attend a Luau – this is the one to go to! Everything was amazing, from the show to the food! Find out more information on the Mauna Kea Luau and reserve your tickets here!