Yesterday Manuel and I got to go try out the June Chef's Table at Fleming's in Des Moines. We had such an incredible experience in March that we were dying to get back!
The Chef's Table menu changes with the season and it is different at each of the Fleming's locations. The Chef Partner works to create a menu that highlights the best features and local produce available at that location. I love that the Chef Partners are able to showcase their creativity and skill throughout these menus!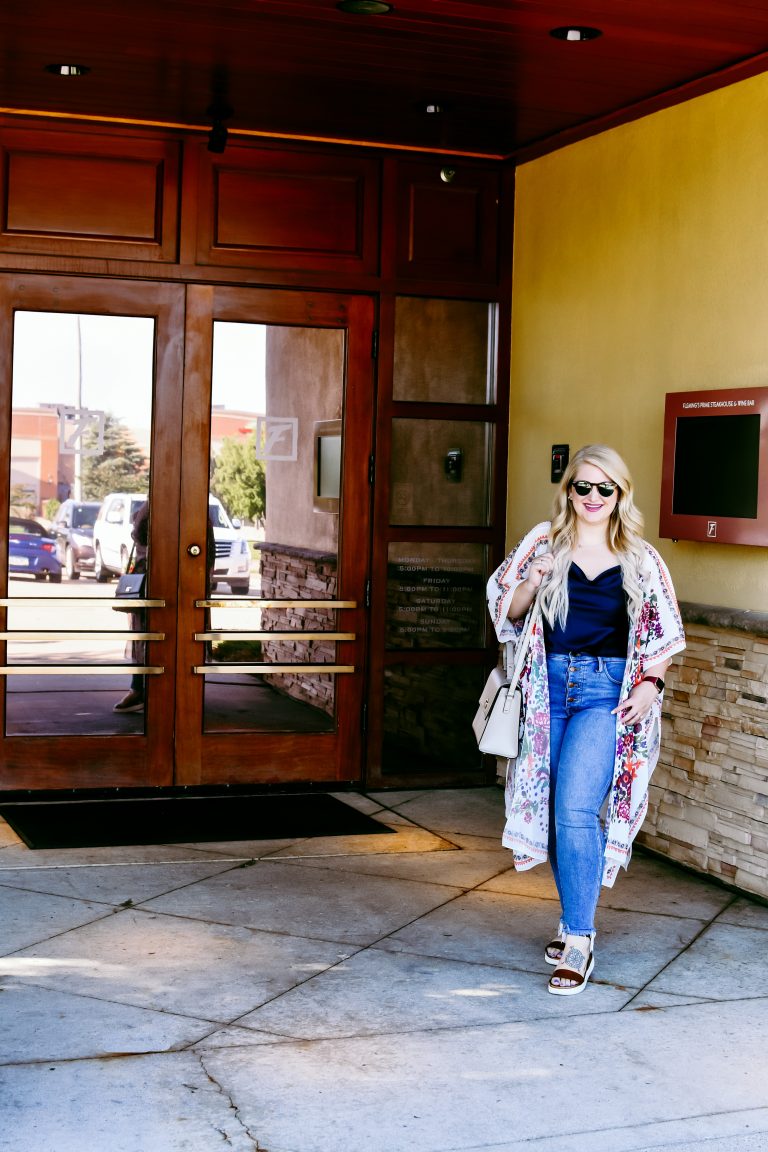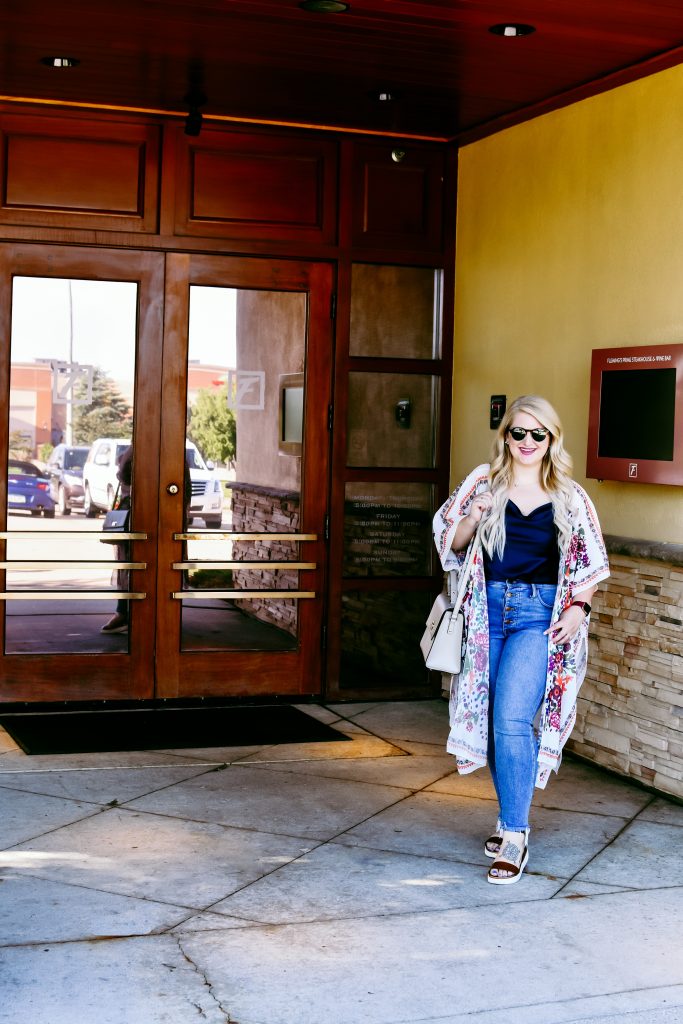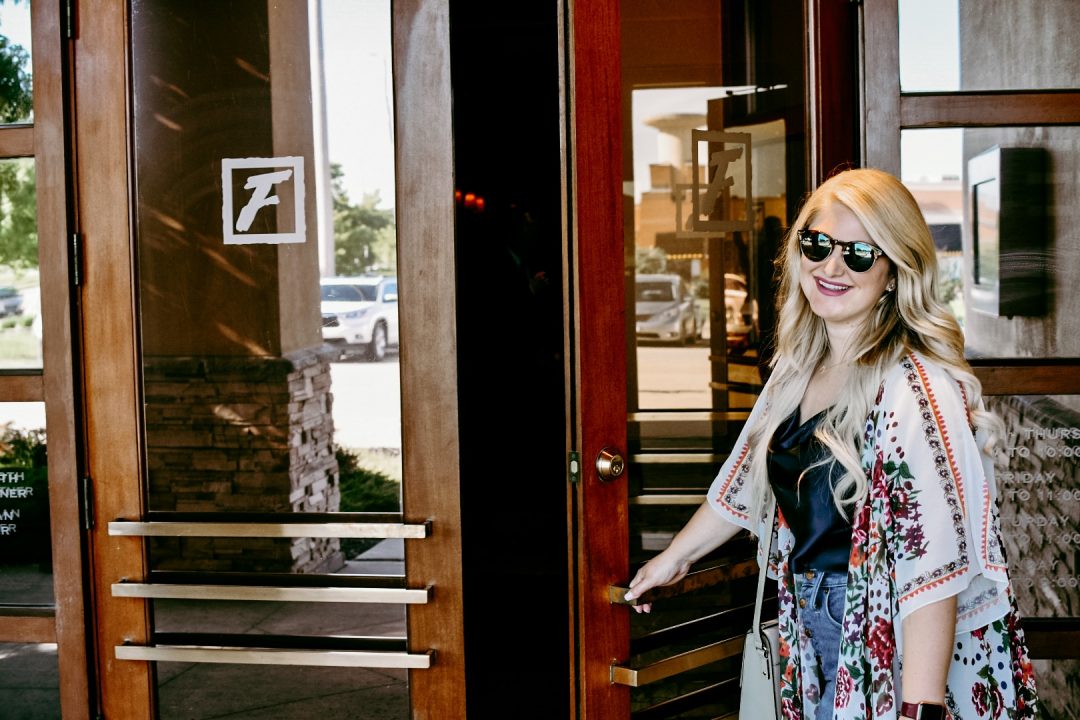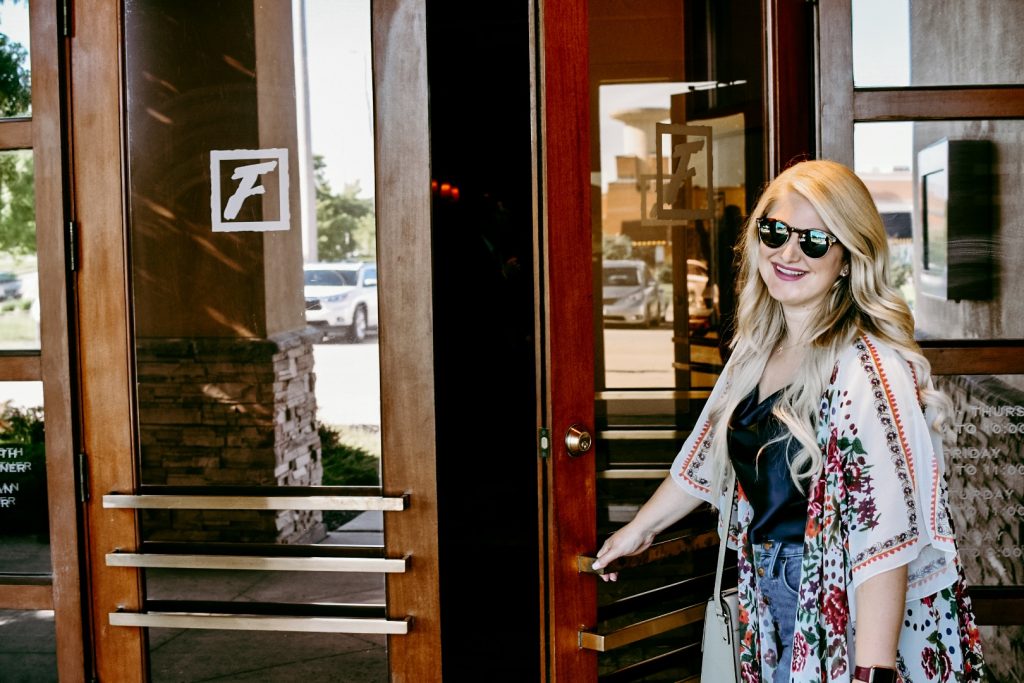 Drinks
Manuel's Selection – The Manhattan
Madison's Selection – Hemingway V&T
If you know me, you know that vodka tonics are my go-to drink. I love that the Fleming's menu is constantly changing so that I can still get my classic drink – with a bit of a twist. This one had notes of grapefruit and herbs and was the perfect hot summer nights drink!
Manuel loves anything with whiskey and were both super excited to try the black cherries that were in his drink (luckily he shared with me!) It was sweet and delicious!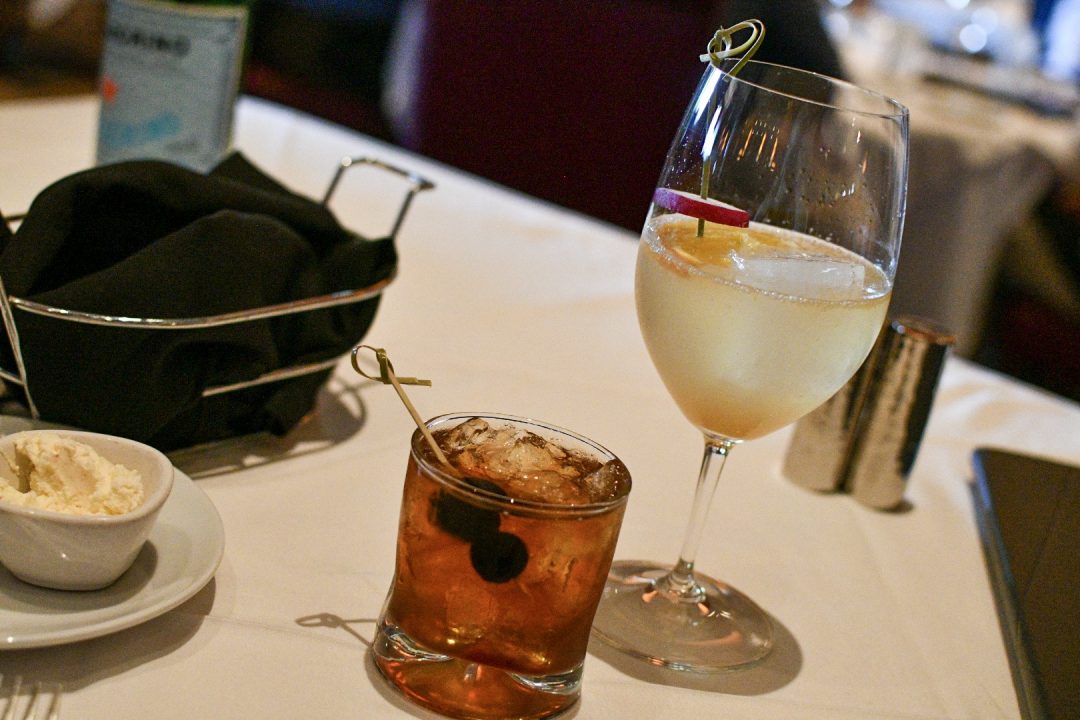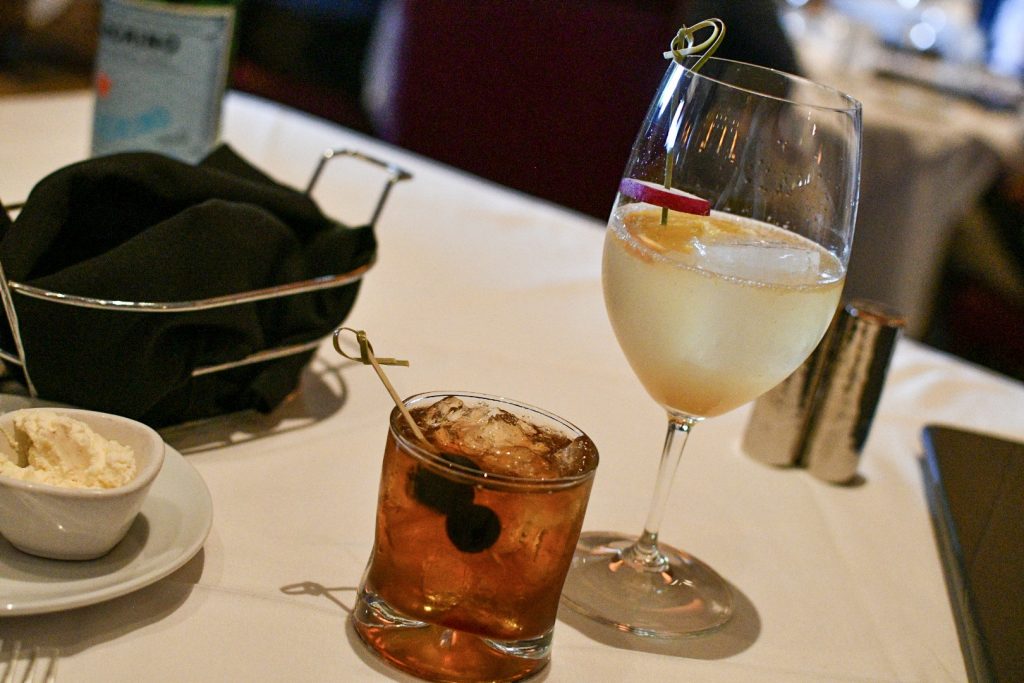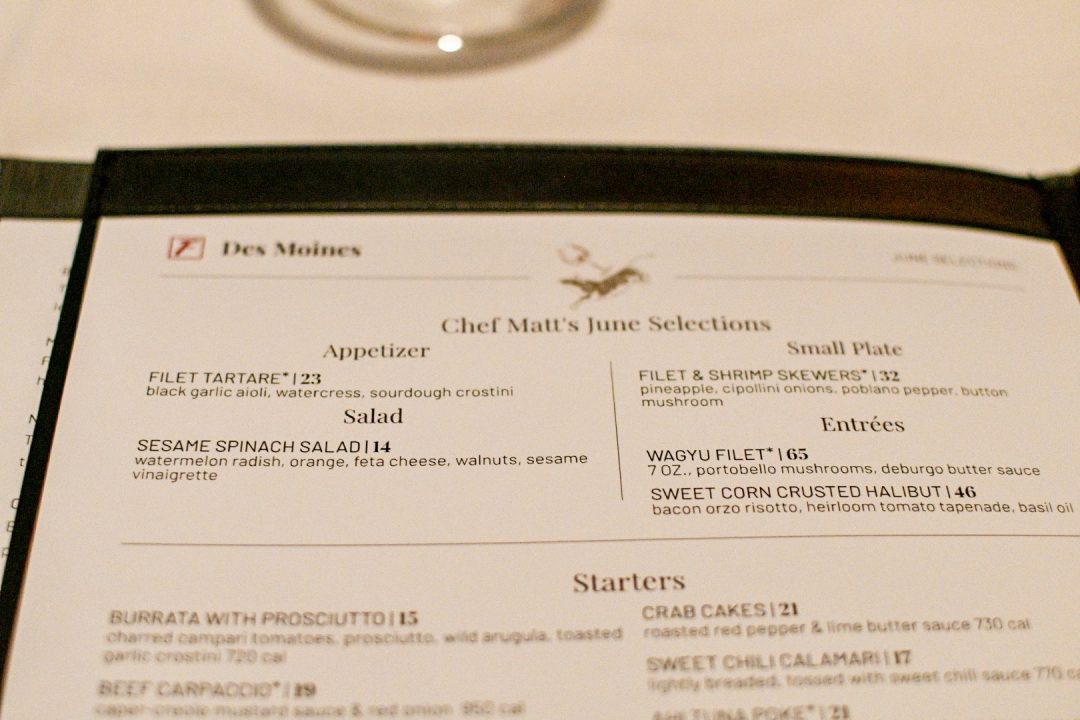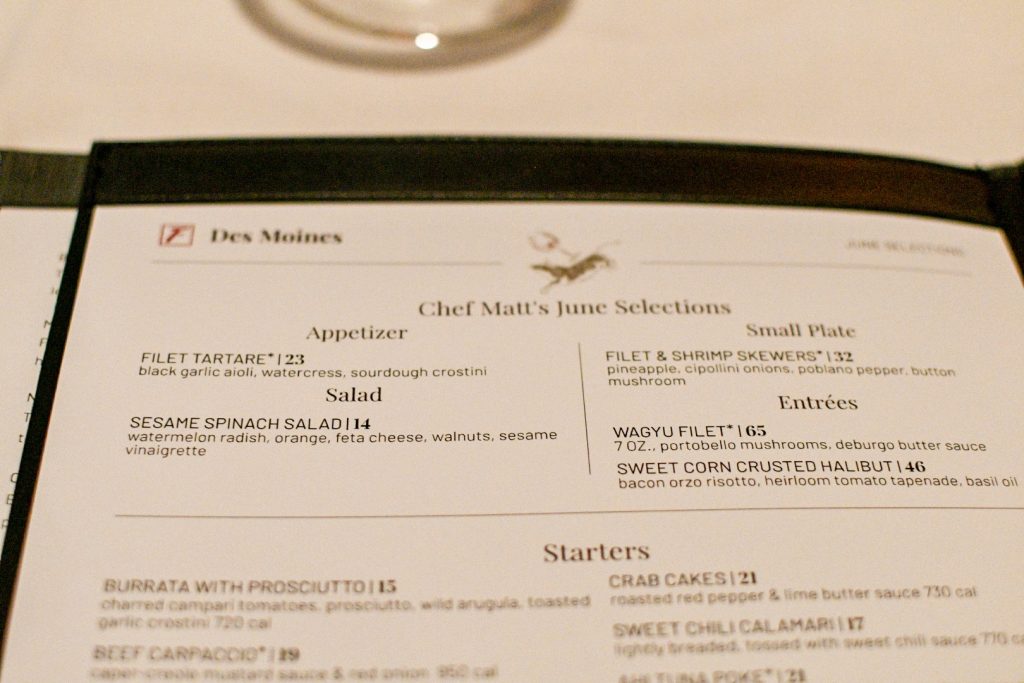 Appetizer
Shared Selection – Filet Tartare
This appetizer was incredible. I love tartare, but not many places serve it in the Midwest so I was so excited to see it featured on the June Chef's Table Menu.
It was topped with an egg that made it super rich and creamy and the crunchy sourdough crostini was the perfect utensil to scoop everything up.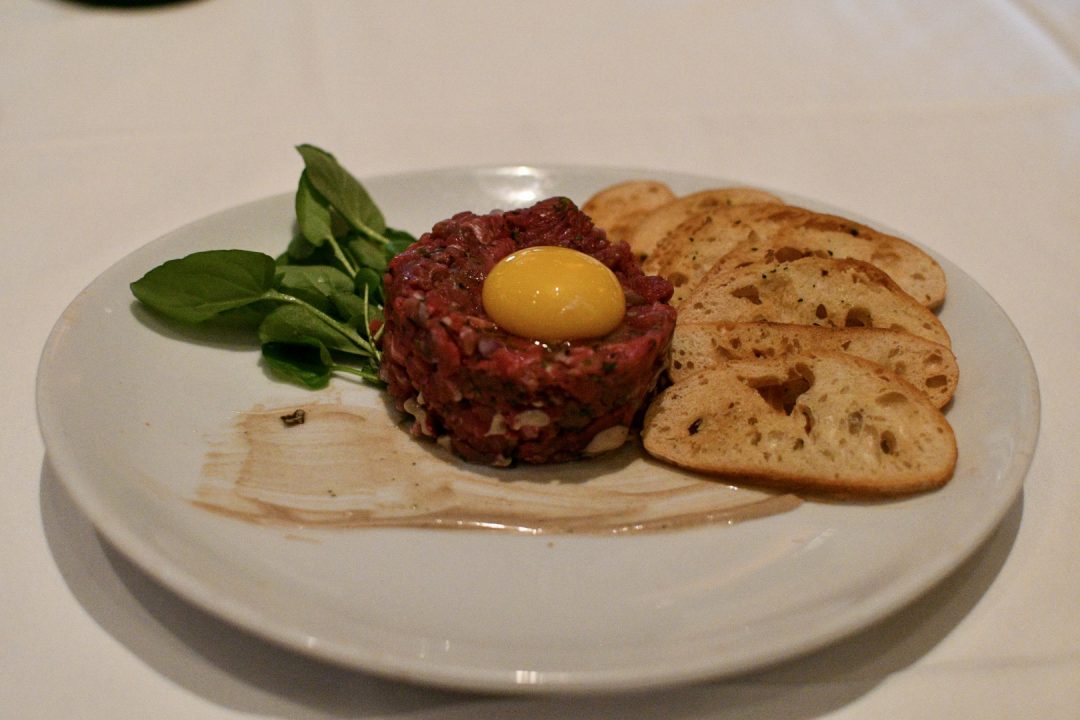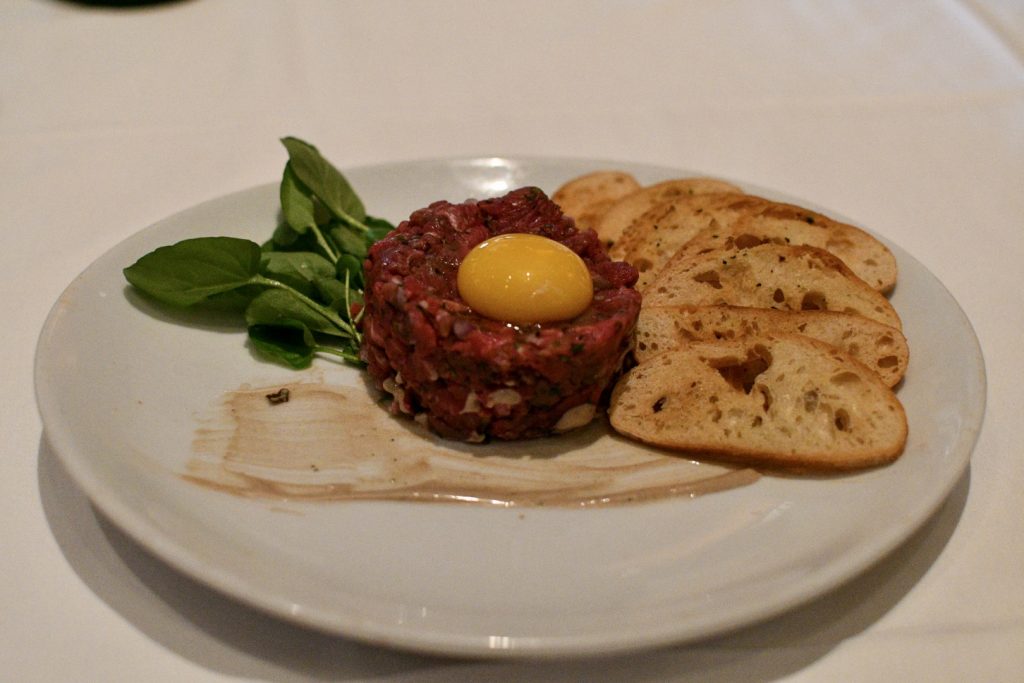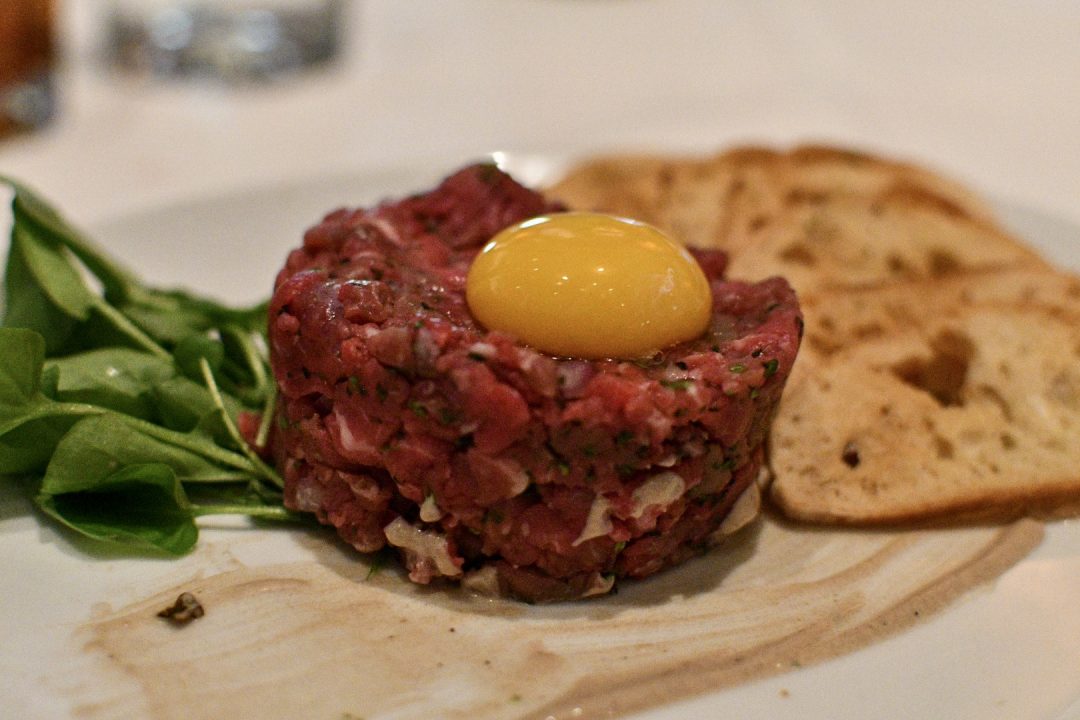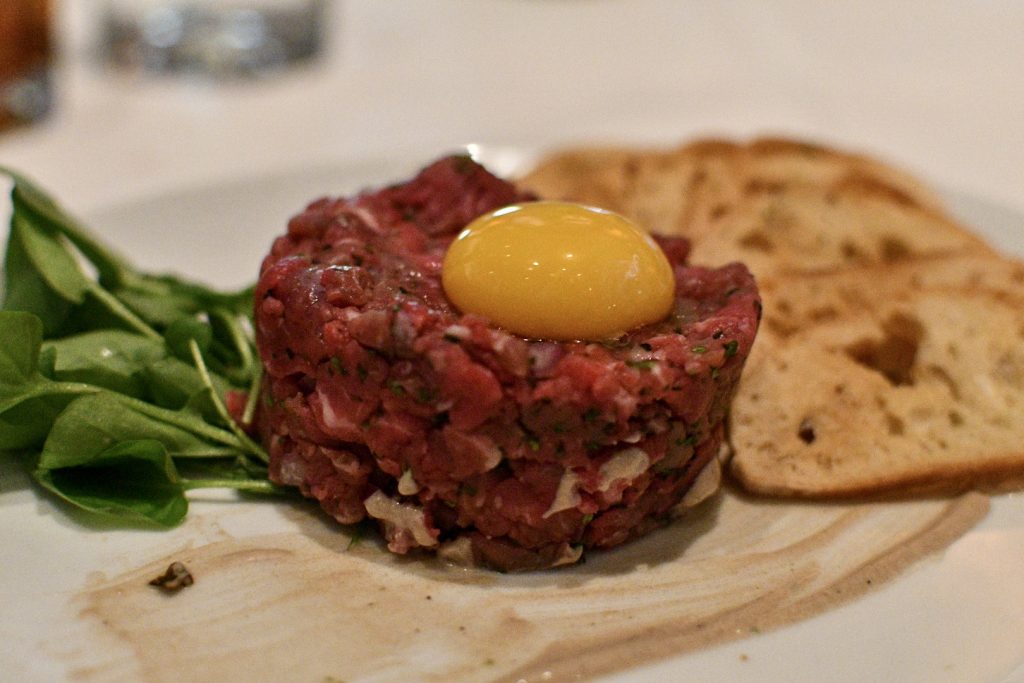 Entrees
Manuel's Selection – Sweet Corn Crusted Halibut
Madison's Selection – Wagyu Filet
Manuel was in love with this fish. It is now his new favorite thing from Fleming's (although, I think that is a pretty hard choice to make!) The bacon orzo risotto that it was served on was delightful. And the crust that the fish had was so tasty! Plus, can we just pause a moment to appreciate how gorgeous the presentation of the dish was?!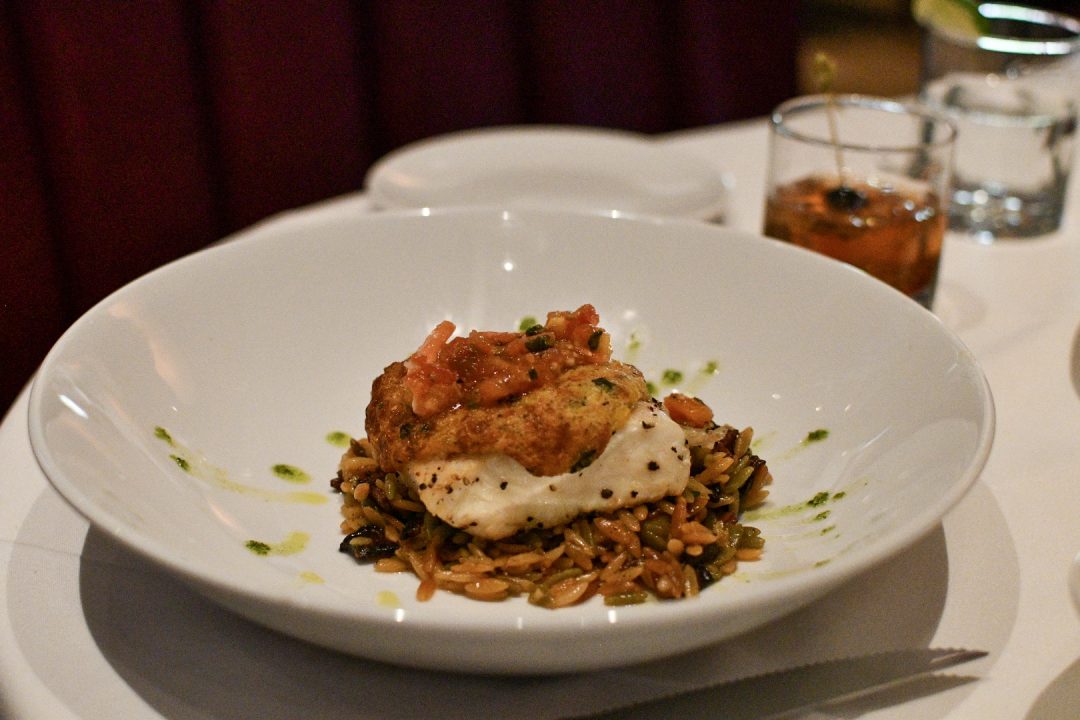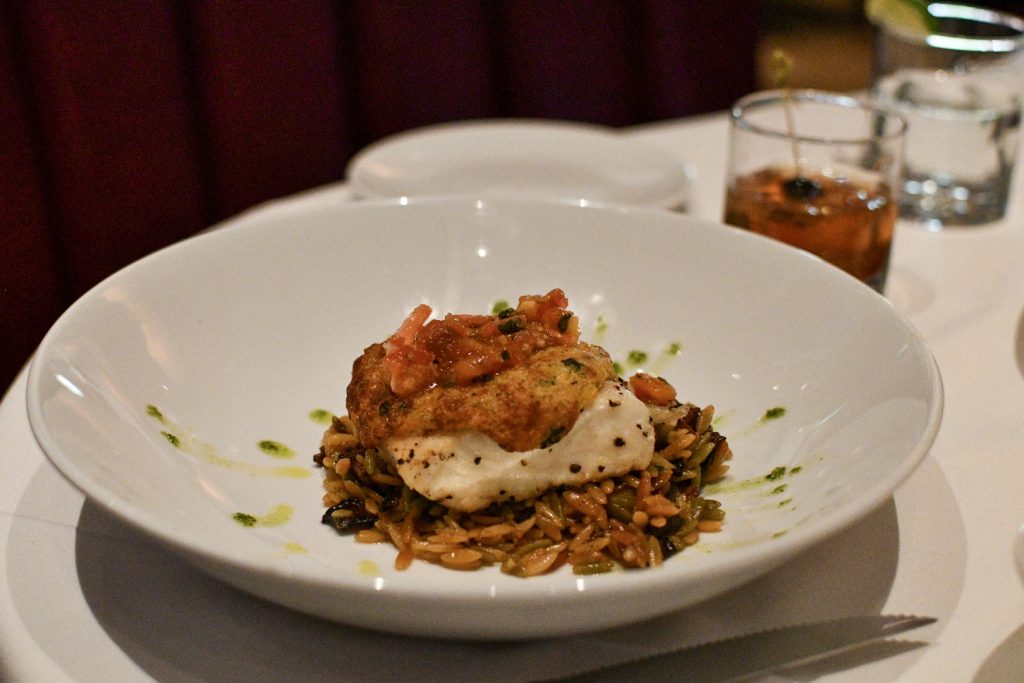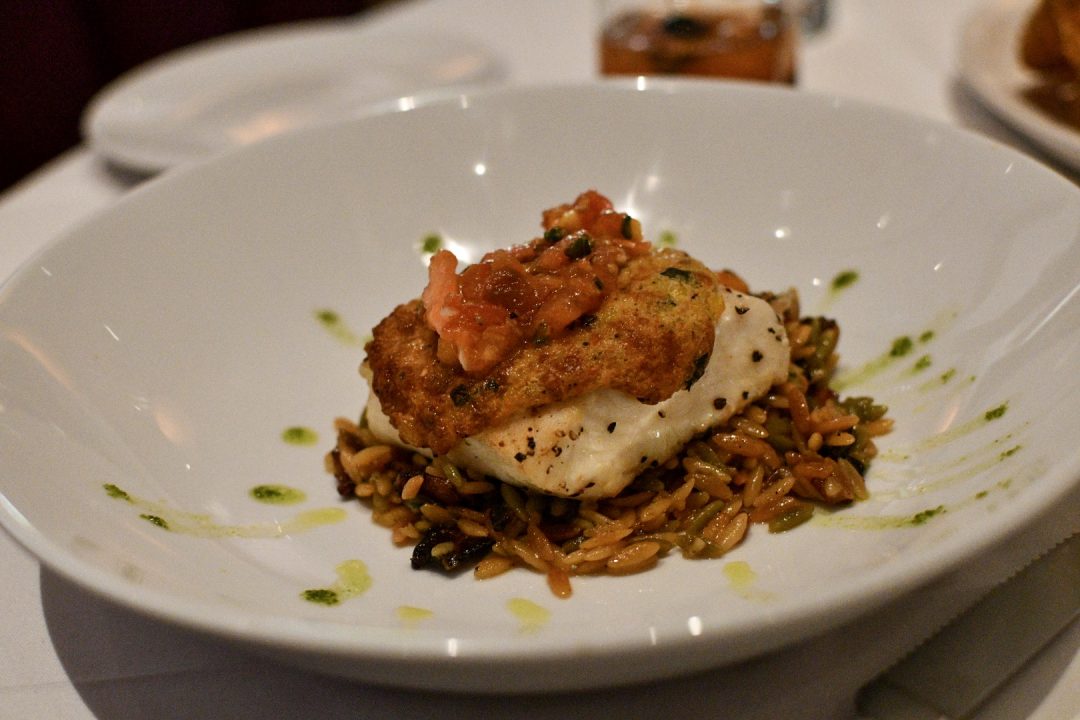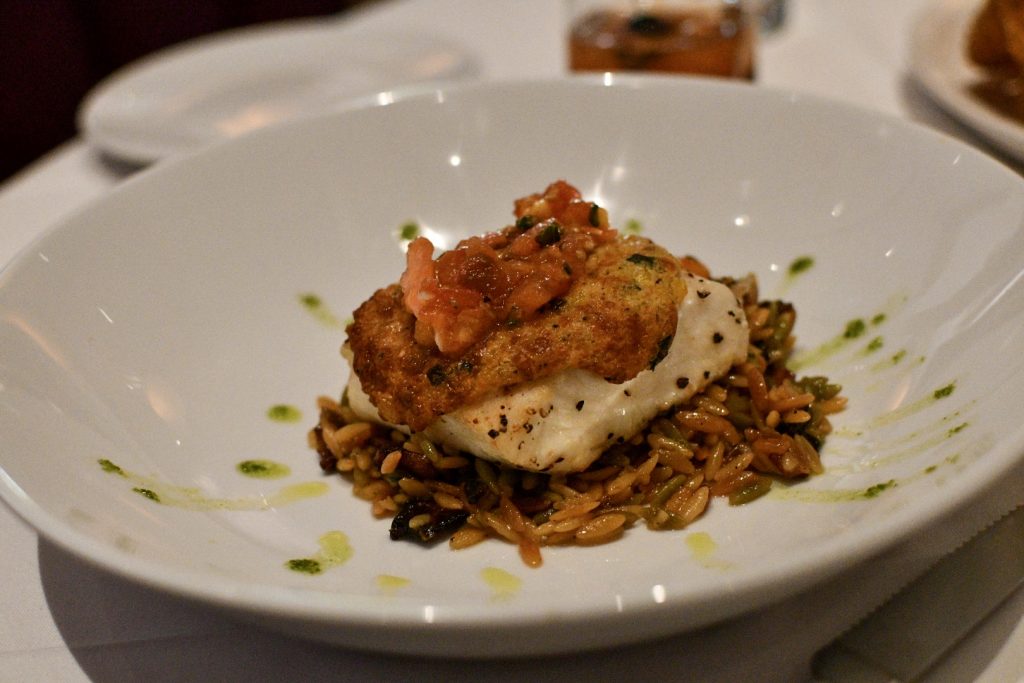 I do have to say that I thought that the Wagyu Filet was even better than his fish. It was so tender that I hardly needed a knife to cut through it. The portobello mushrooms it was topped with were the perfect compliment to an amazing piece of meat. I am almost drooling just thinking about it again!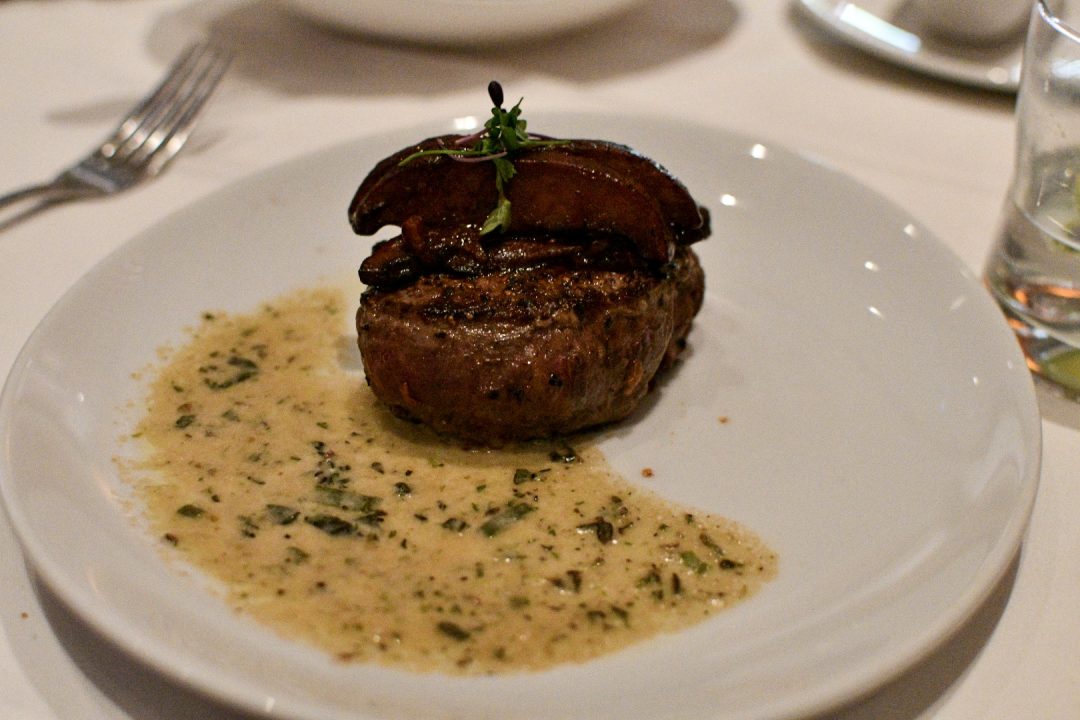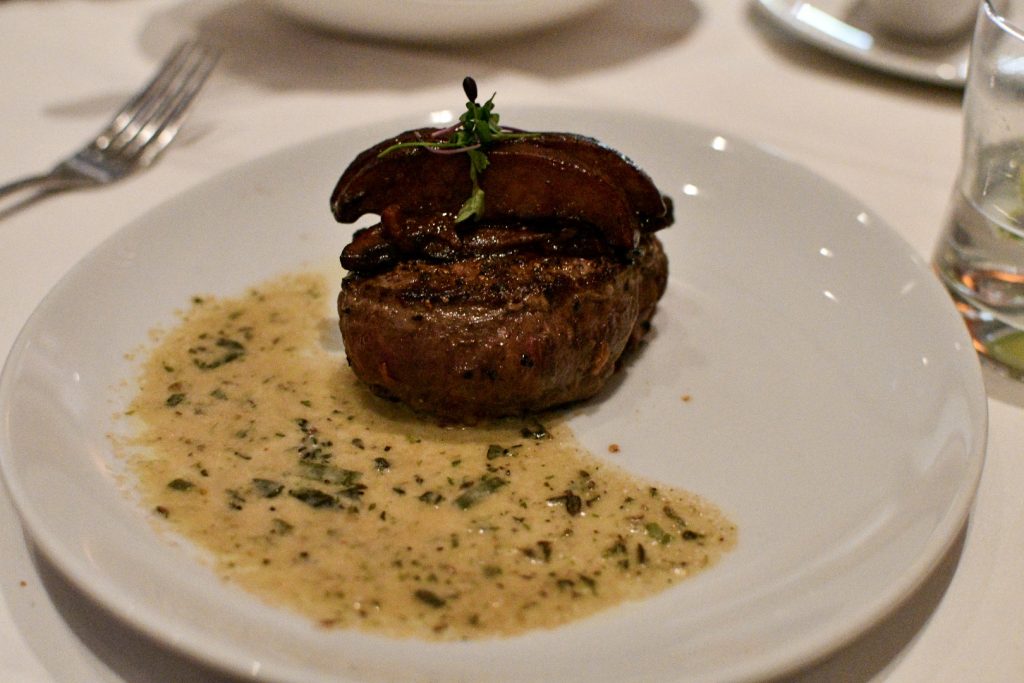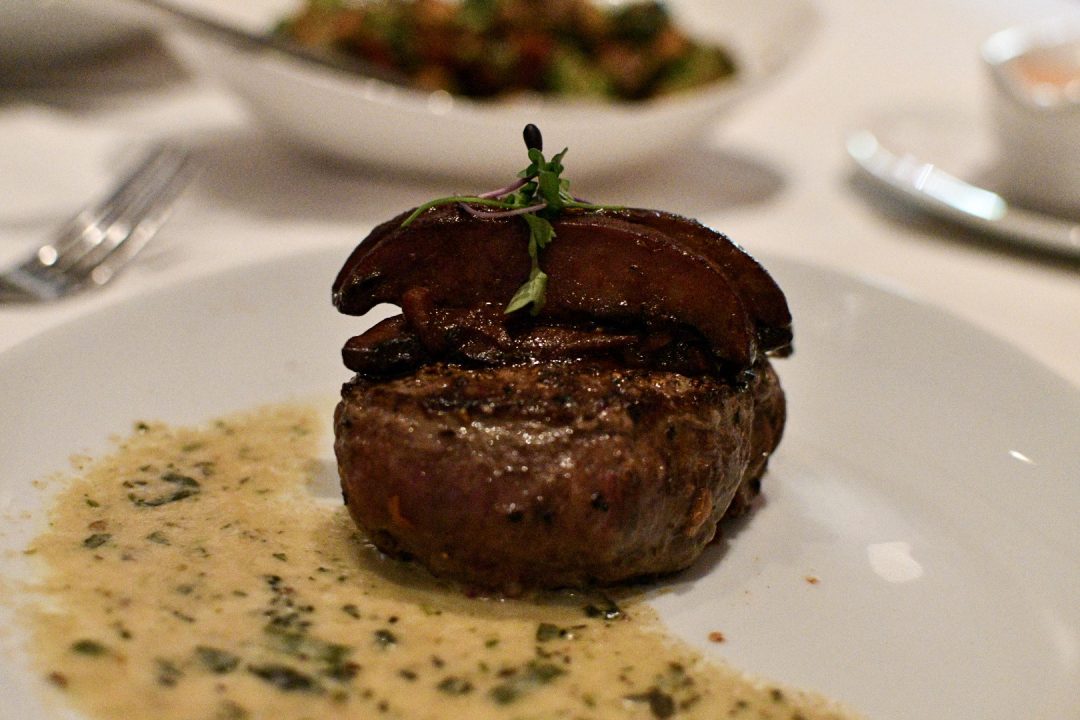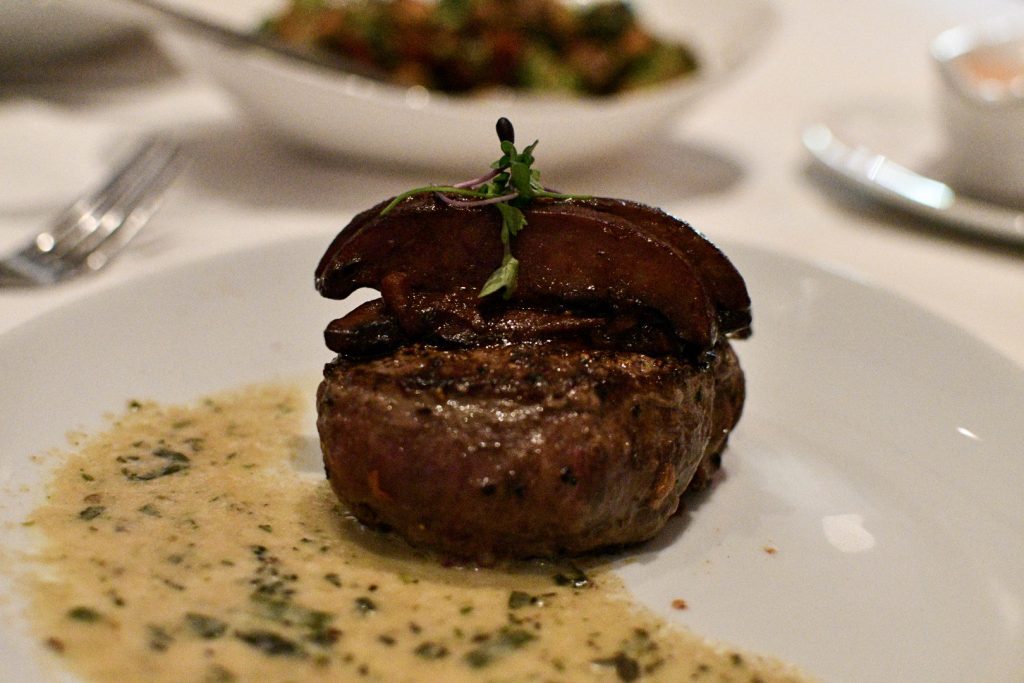 Sides
Manuel's Selection – Signature Onion Rings
Madison's Selection – Crispy Brussels Sprouts & Bacon
We couldn't wait to try two new sides this time either. We had seen the huge onion ring tower last time we were at Fleming's and so we had to give it a try this time. And let me tell you, it didn't disappoint. It had the perfect ratio of onion to panko-crust.
The brussel sprouts were crispy and covered in bacon – I believe that is what dreams are made of! They were so good!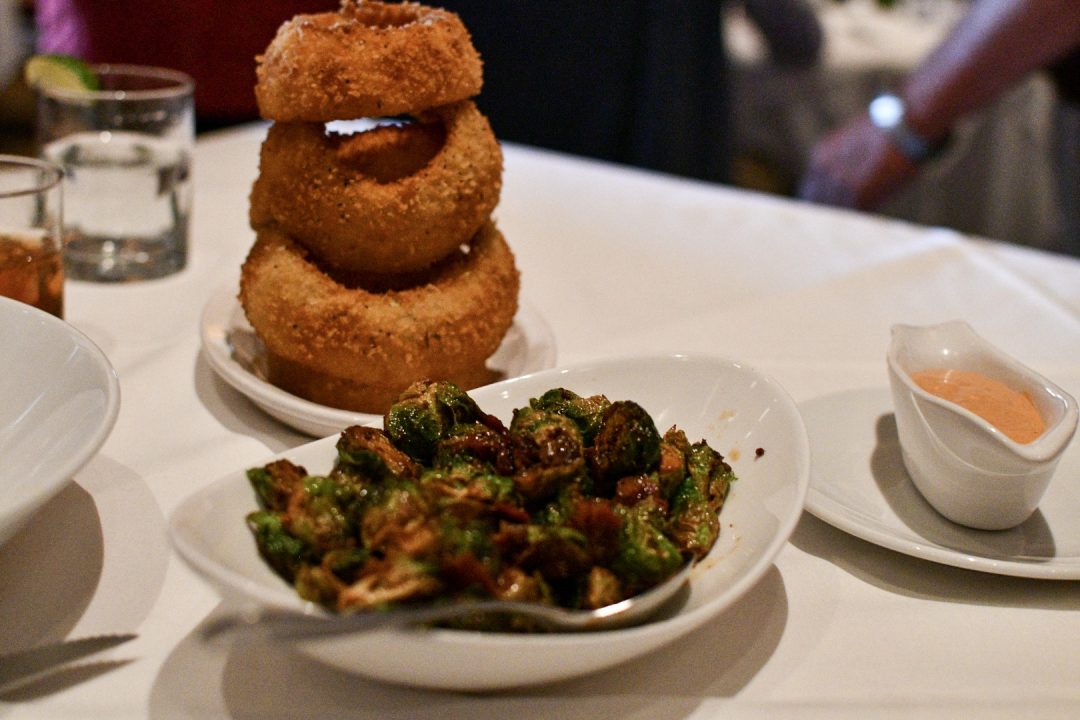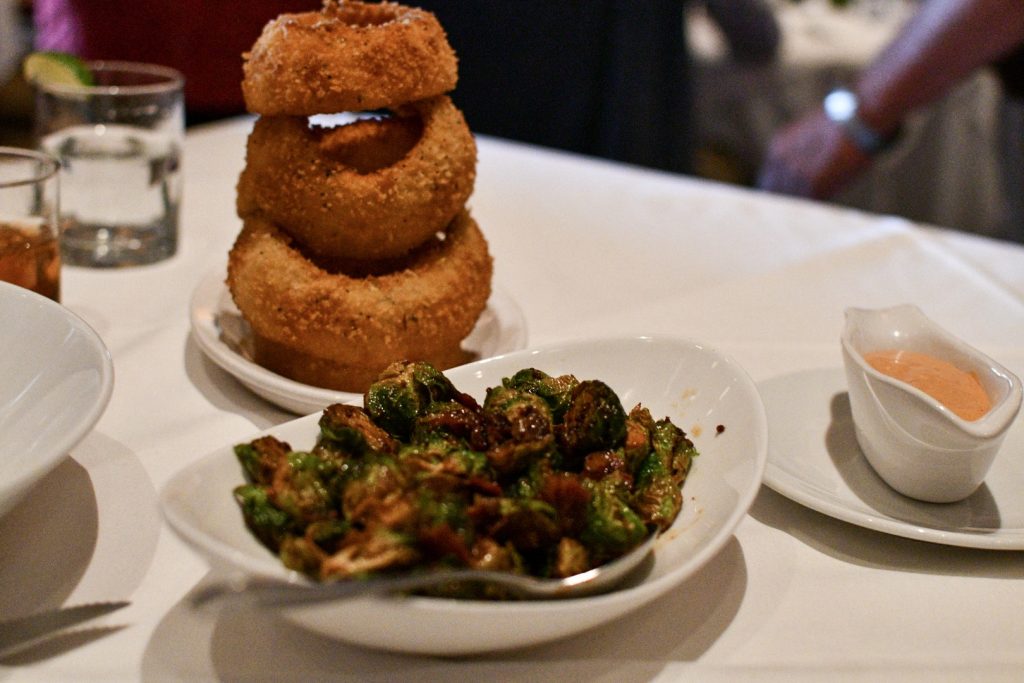 Dessert
Shared Selection – Scotcharoo Cheesecake
Normally, I am not a huge fan of cheesecake. Manuel loves it though, so we decided to give the scotcharoo cheesecake a try. And it was the best end to a perfect dinner. Dare I say that it was the best cheesecake that I have ever had? I am pretty positive it was! There was crispy rice throughout which made it feel light and airy. Pair that with a strawberry puree and we were in love!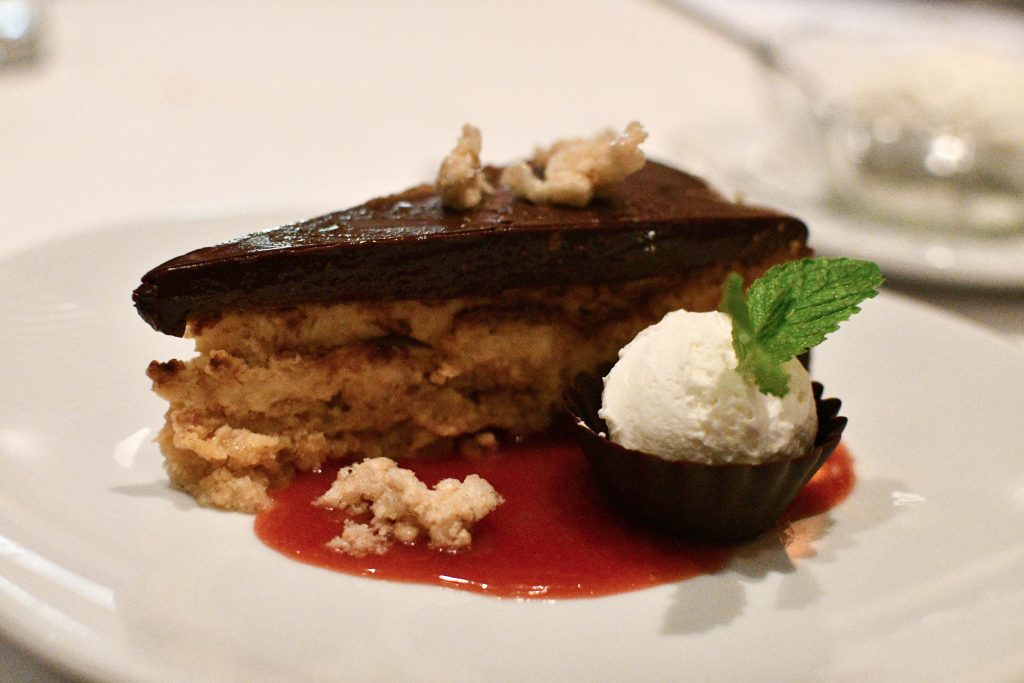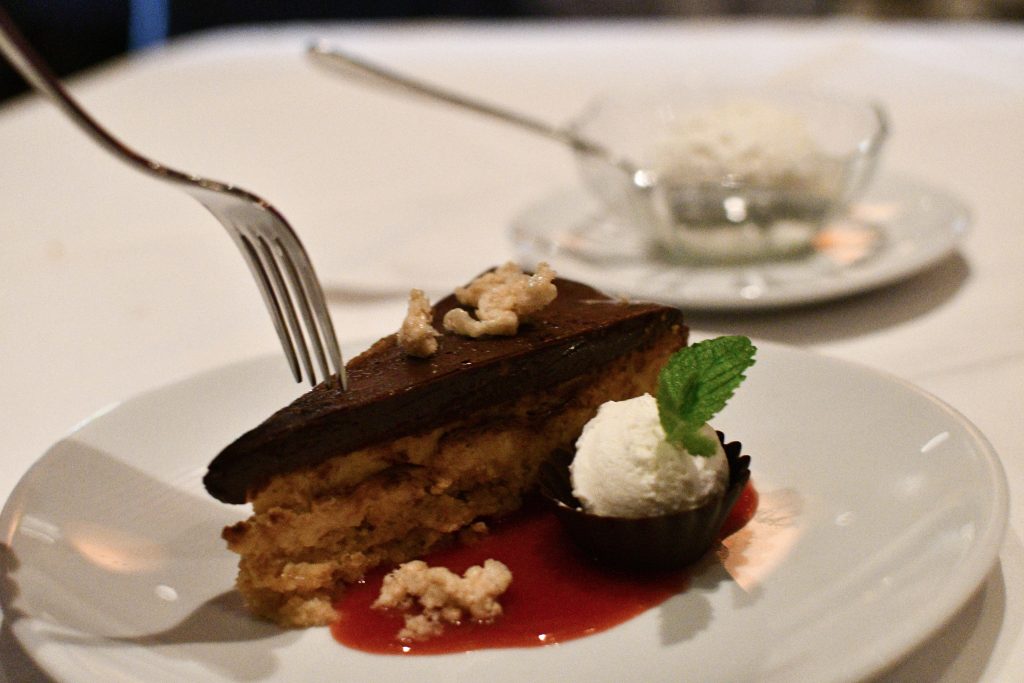 Overall Impressions
Yet again, we had a perfect meal with the Chef's Table at Fleming's. This restaurant is just on an entirely different level from anything else in the area. The wait staff are incredible, the menu's are constantly changing so you can always have something unique. And the quality never falters so you know that when you go to Fleming's, you are going to have an amazing meal! It is the PERFECT date night, family gathering, business meeting, anything spot!
So, needless to say, if you haven't checked out Fleming's in Des Moines make sure that you get there to try Chef Matt's Table and all of their other amazing dishes. Make sure to visit https://www.flemingssteakhouse.com/locations/ia/west-des-moines to check out the newest dishes exclusively available on their Chef Table menu. You can find them here: 150 South Jordan Creek Parkway, West Des Moines, IA 50266