Making the decision to share this was certainly a scary one. However, I know from my experience that I was unsure about doing a boudoir photo shoot so if I can help someone else make the decision easier on themselves, then I will be happy!
When Cassie, of Modern Boudoir, first reached out to me about doing a boudoir photo shoot, I was nervous. I wasn't sure what to expect.
And while I had always been intrigued with boudoir sessions, I always had an excuse for putting it off. I needed to lose weight first. I needed to wait until I had someone to give it to as a gift, no matter where I was at in life, I constantly put it off.
So when Cassie reached out, I decided that we only have one life and I was going to go for it!
Right away we scheduled a phone call to go over what the day would look like, what kind of look I was going for, and what I could wear. Cassie was great at going over all of the details with me.
After our phone call, I had to decide on what to wear.
This was a hard one for me because I still feel pretty insecure about my body and my weight. However, I did have a lot of lingerie to pick from so that certainly helped! Cassie had an awesome guide to assist me in selecting pieces that would look great on me, and in front of the camera. I selected four "outfits" and a few accessories to bring with me on the day.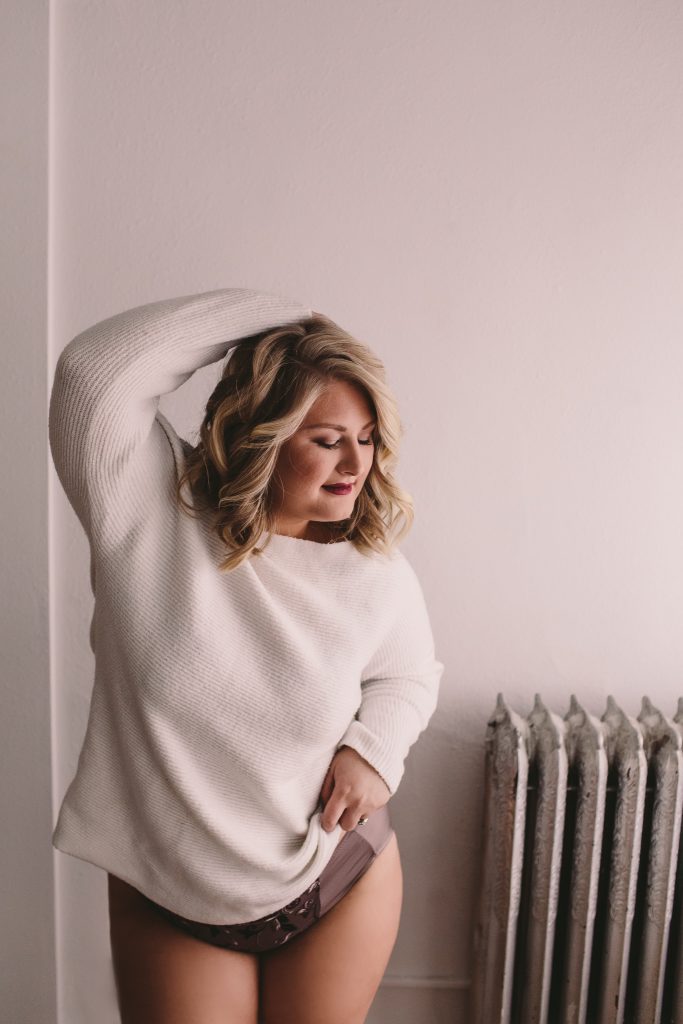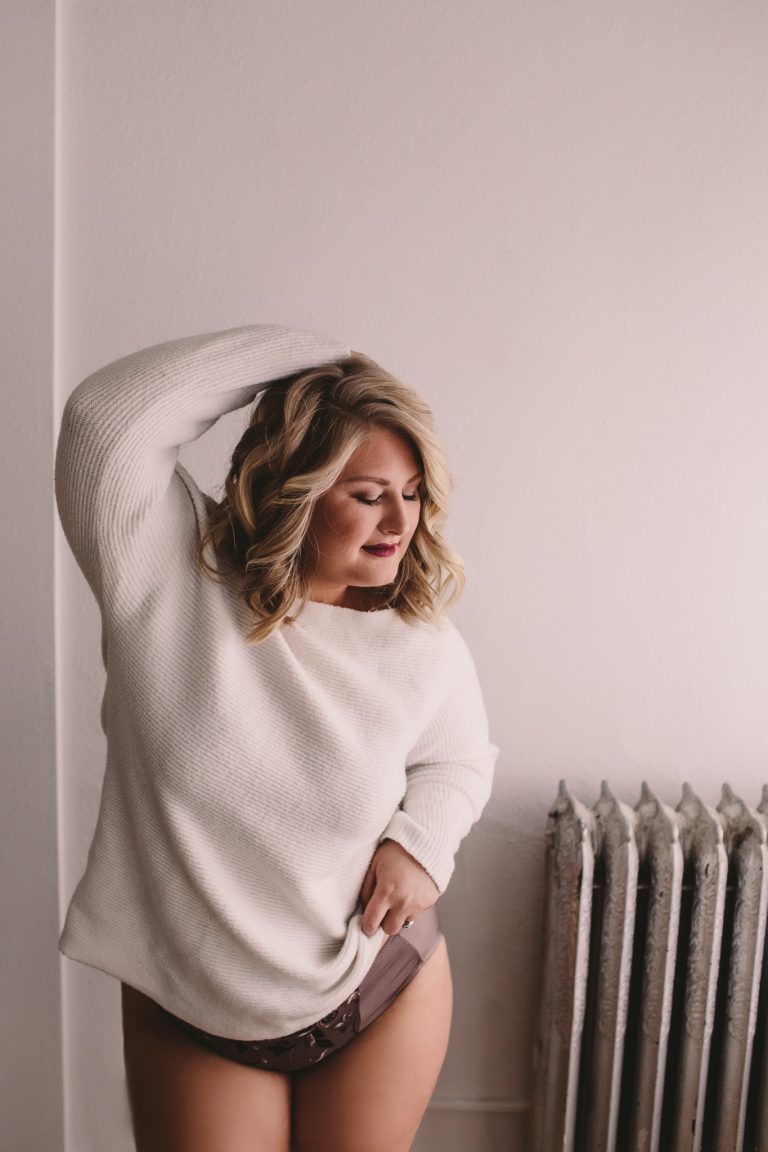 Two days before the shoot…
I went for a custom spray tan with Tanique in Des Moines, IA. It has been a long time since I had a spray tan and this one was unlike any other I have had before. They truly pampered me and made my skin glow!
On the day of the boudoir photo shoot…
I drove to Boone, IA and had my hair and makeup done by After Glow Pro Studio. I loved that I was able to just relax and enjoy myself while Kati made me look and feel gorgeous!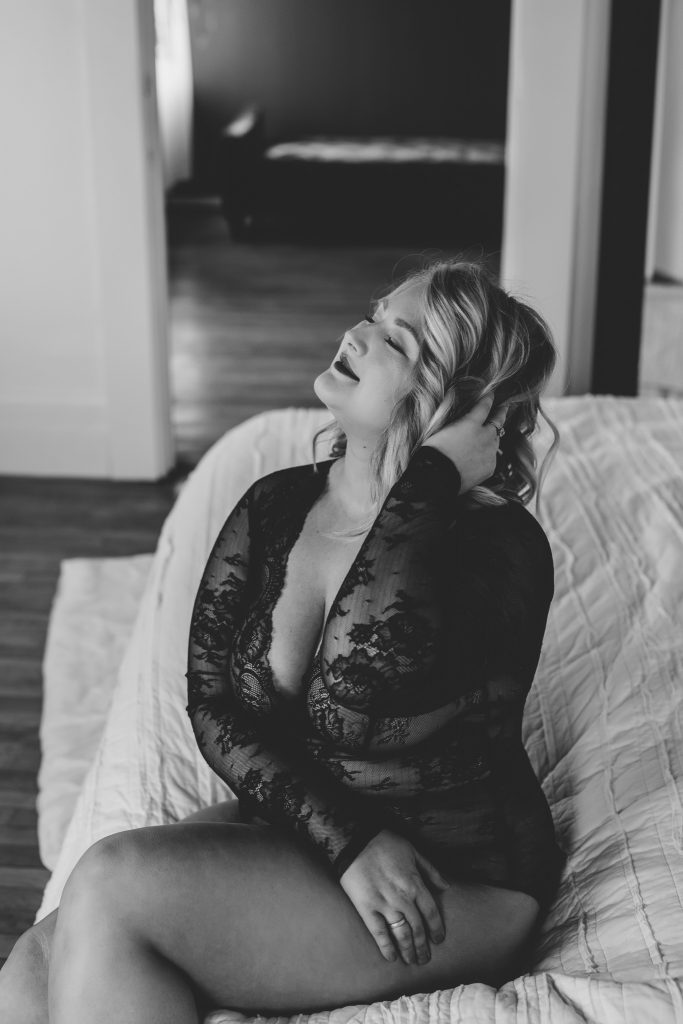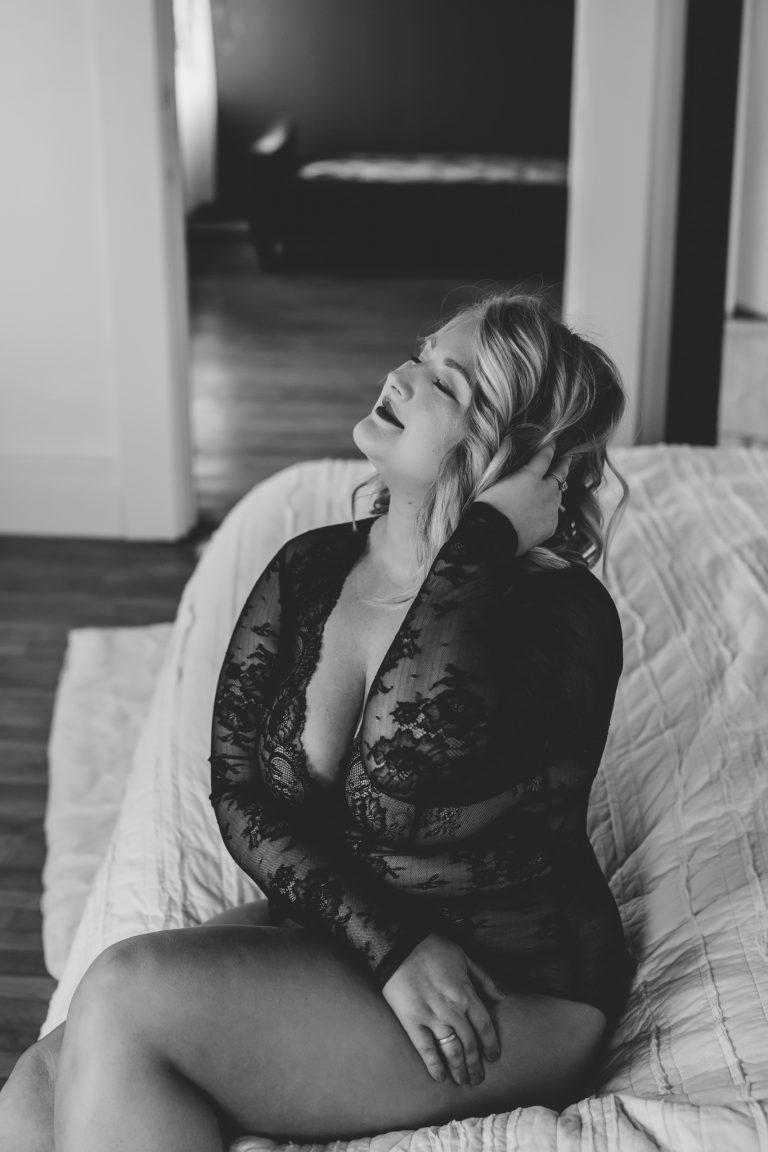 The fact that Cassie sets up hair and makeup for her clients is awesome! Everyday makeup and makeup that looks great in photos is different. And I was super thankful that I didn't have to worry about doing it!
While we were doing hair and makeup, we listened to music, told stories, and laughed (a lot!). Cassie finished helping me select my outfit choices and then we were on our way! And after spending the morning getting to know Cassie, and having a blast, I felt really comfortable when we started.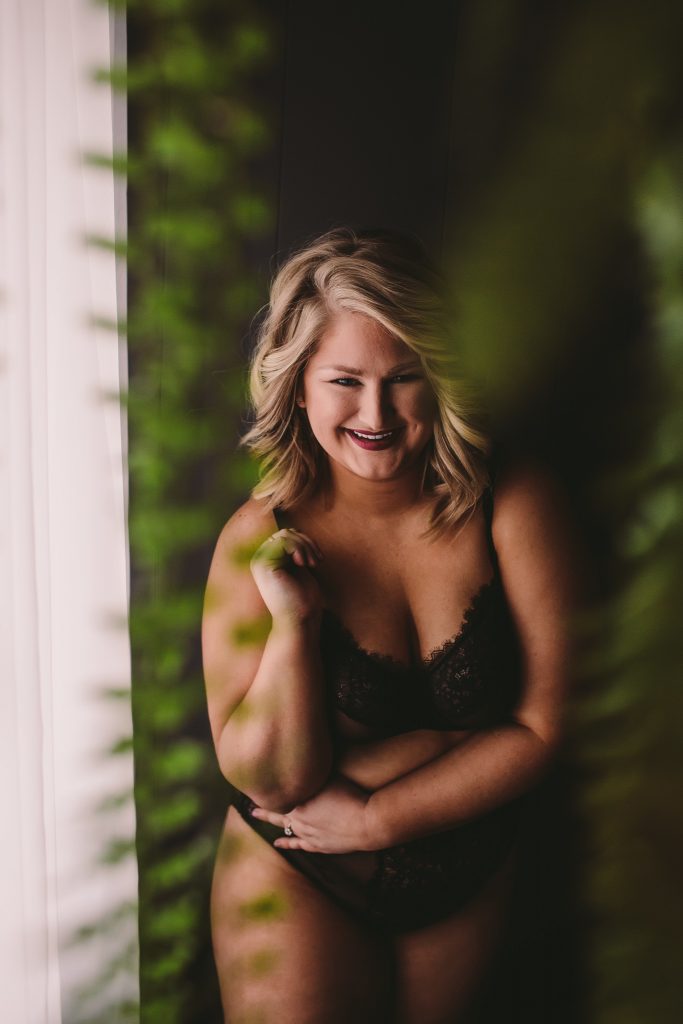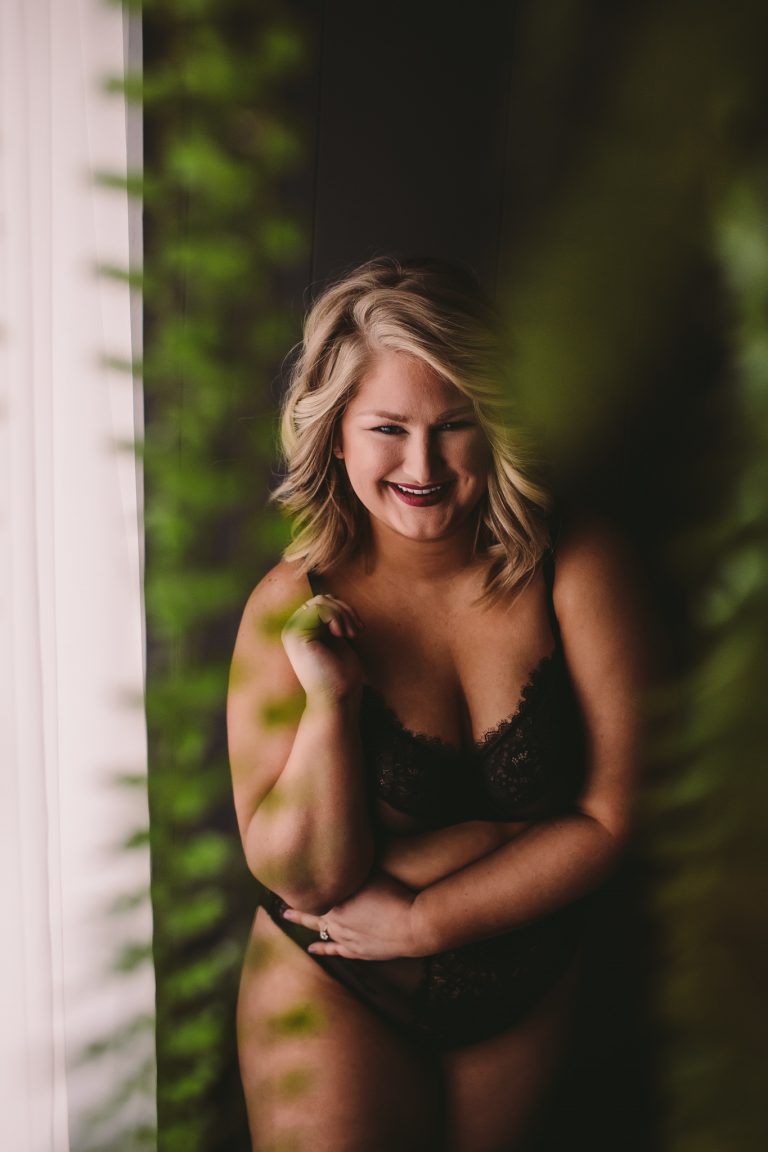 Cassie helped "coach" me every step of the way. Telling me which poses to do (and demonstrating them for me). And overall, she just made me feel so incredible. I think that was what was most shocking to me. Is that throughout the shoot I feel empowered, sexy and AMAZING!
It was such a fun day, and it was the opposite of what I thought it would be. It wasn't awkward at all. We laughed, danced and had a blast. After we were finished, it was so hard to wait the two weeks to see the finished results!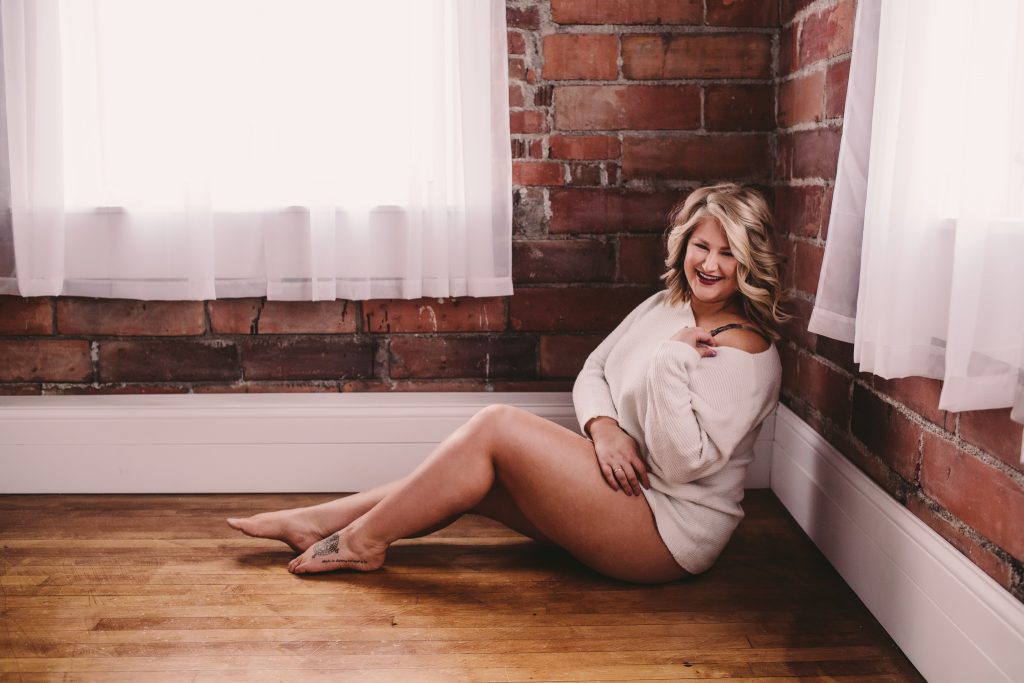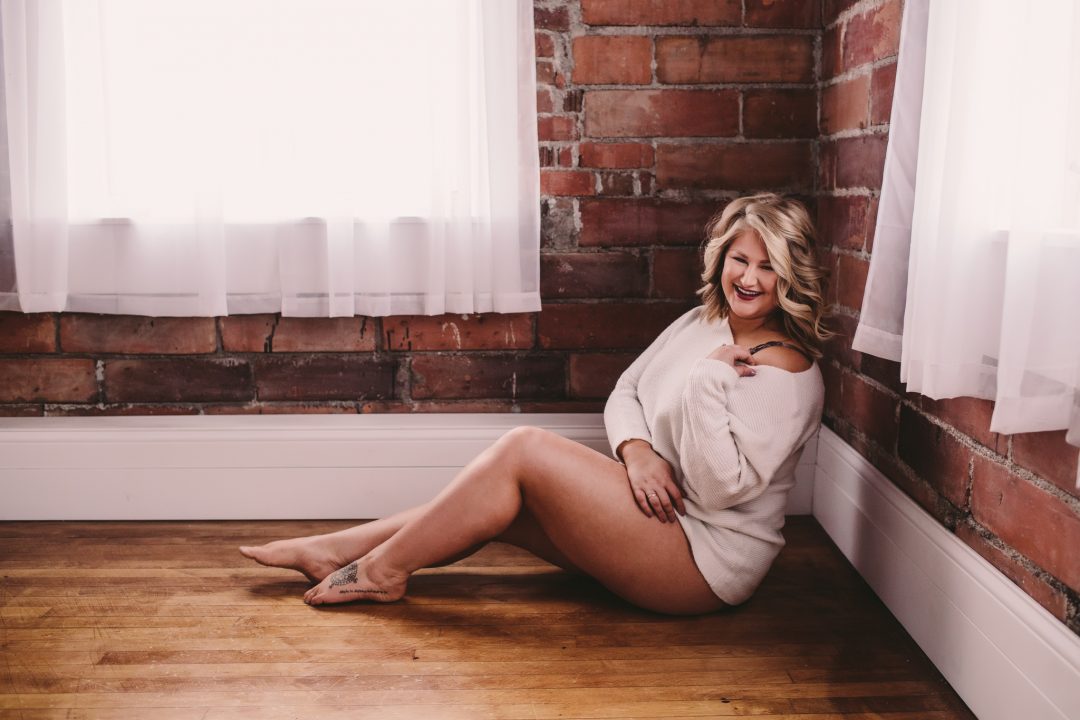 When I went in for my order session…
I was even more nervous because I wasn't sure I would like the way that I looked in the photos. I was scared that even though I felt great on the day of the shoot, I would look overweight and uncomfortable.
Seeing the pictures for the first time made me want to cry. In the best way possible. I loved the way I looked and I honestly could hardly believe that it was me! Cassie knew exactly how to position each pose so that it highlighted my body, and celebrated my beauty. Her talent is incredible.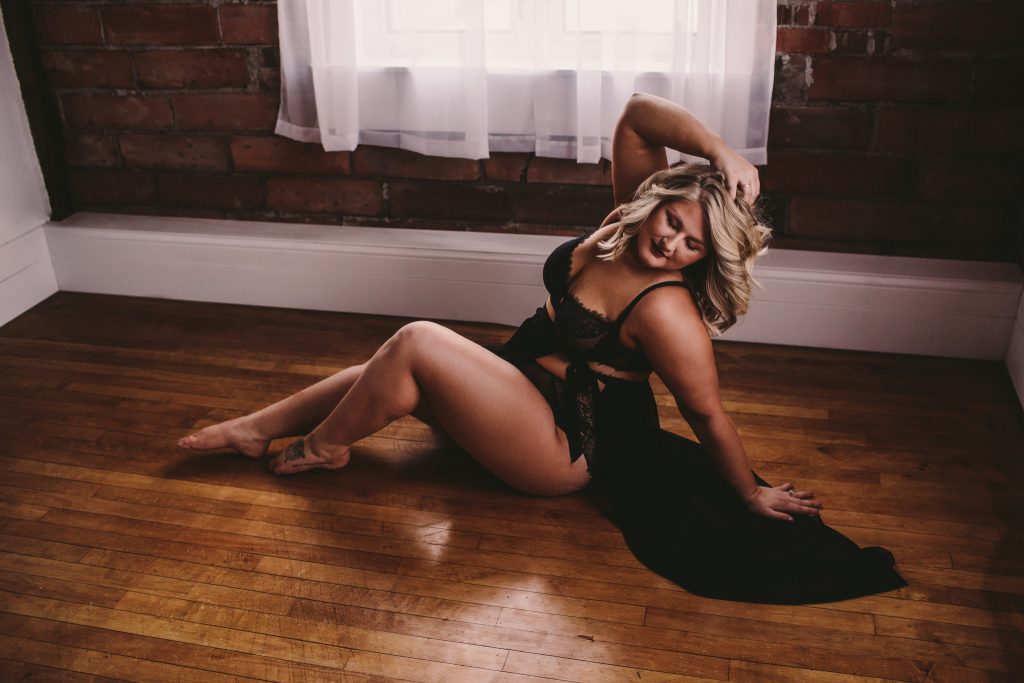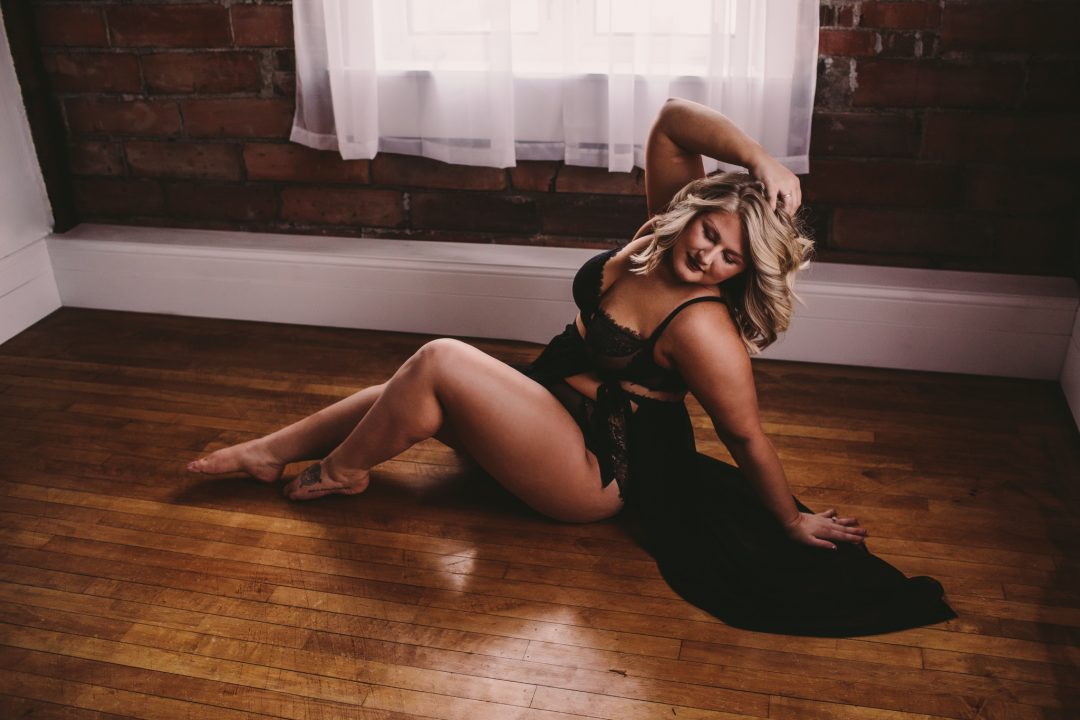 It was fun getting to pick out my favorite images and compile them all into an album.
While I always thought that a boudoir session was to give as a gift to someone else, I quickly realized that it was a gift that I gave myself. It made me see my body in an entirely new way. And being able to create something like this to surprise Manuel with was also fun! He loved it!
If you are considering doing a boudoir photo shoot, my advice?
Go for it! Stop putting it off and treat yourself! I promise that you won't regret it!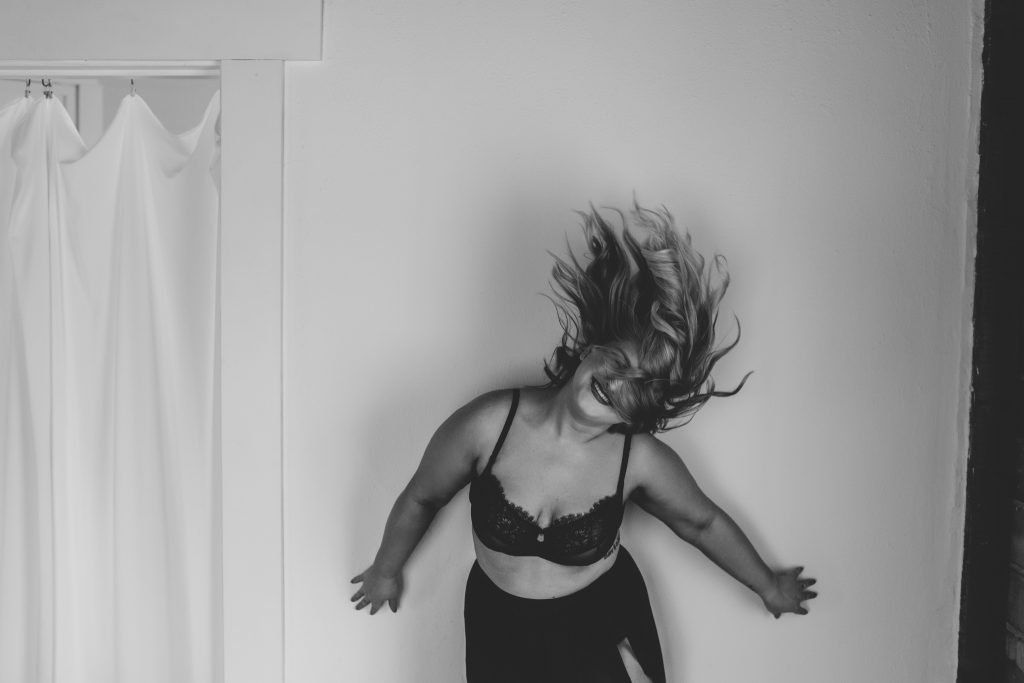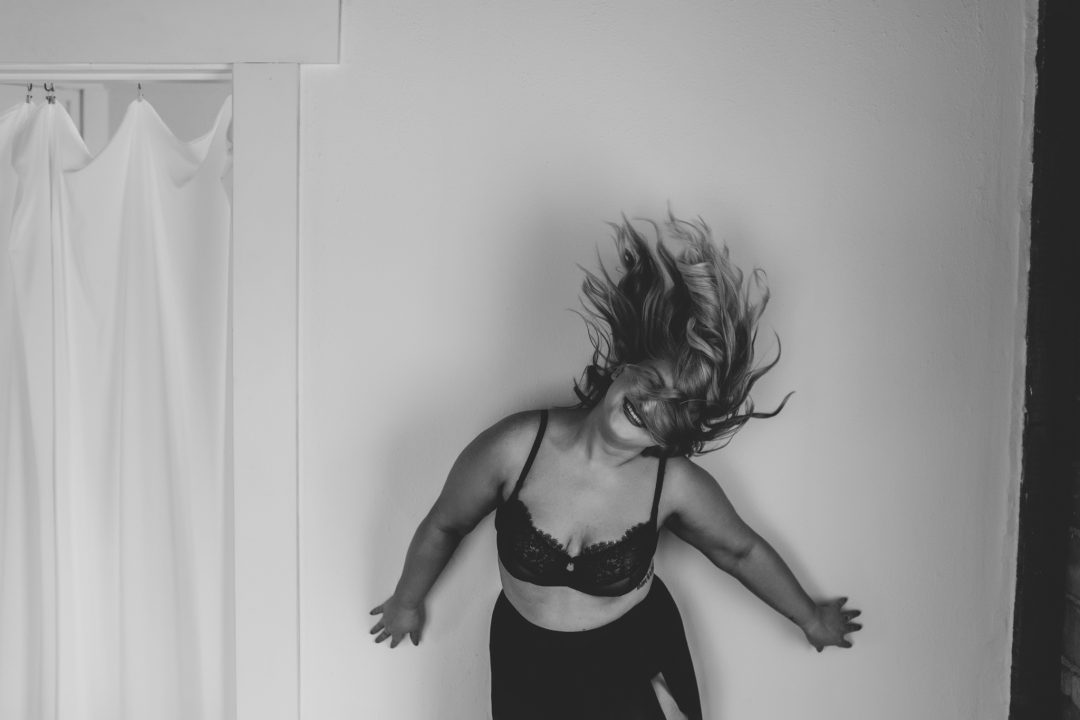 Photo Credit: Cassie of Modern Boudoir
Hair and Makeup: Kati of After Glow Pro Studio
Spray Tan: Tanique Custom Airbrush Tan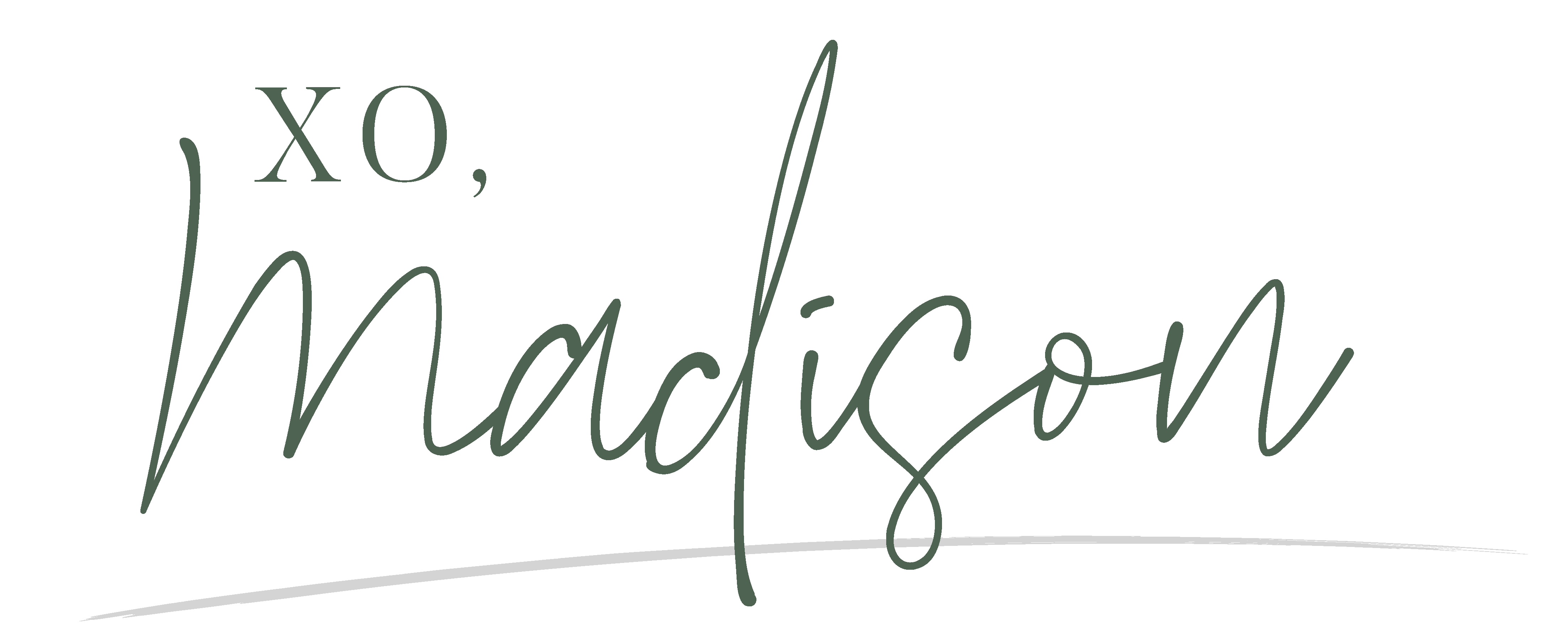 Get This Look