Coming from the Midwest, with a degree in Agriculture Business, I have a decent understanding of the Ag Industry. However, we clearly don't farm coffee here so I was never really sure how it was done.
This is why I wanted to make it a point to visit Mountain Thunder coffee plantation while we were in Kona, Hawaii.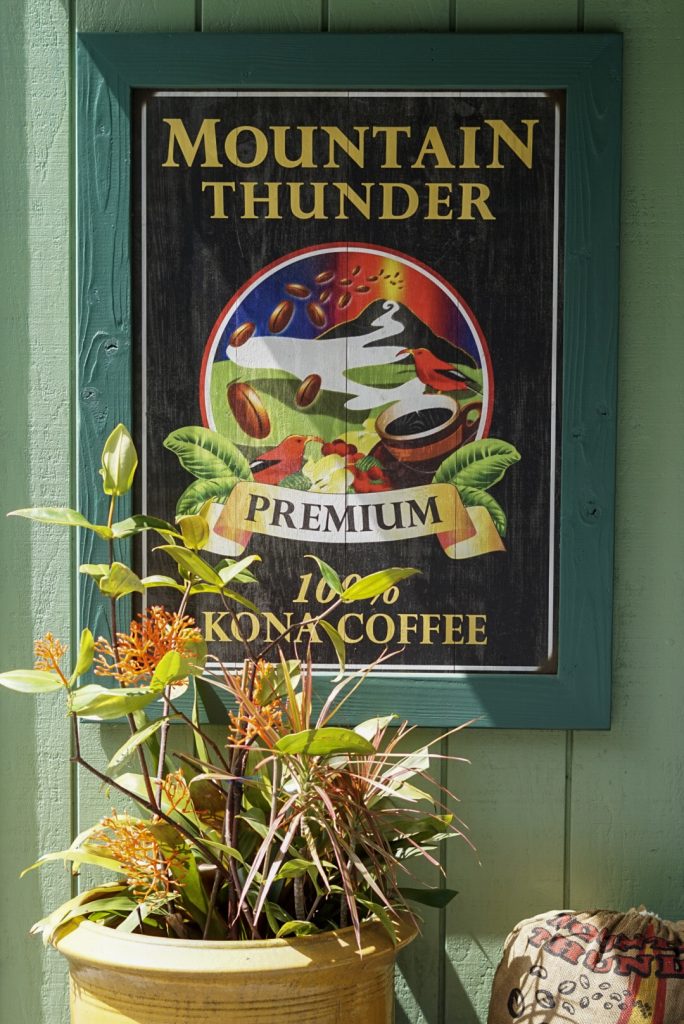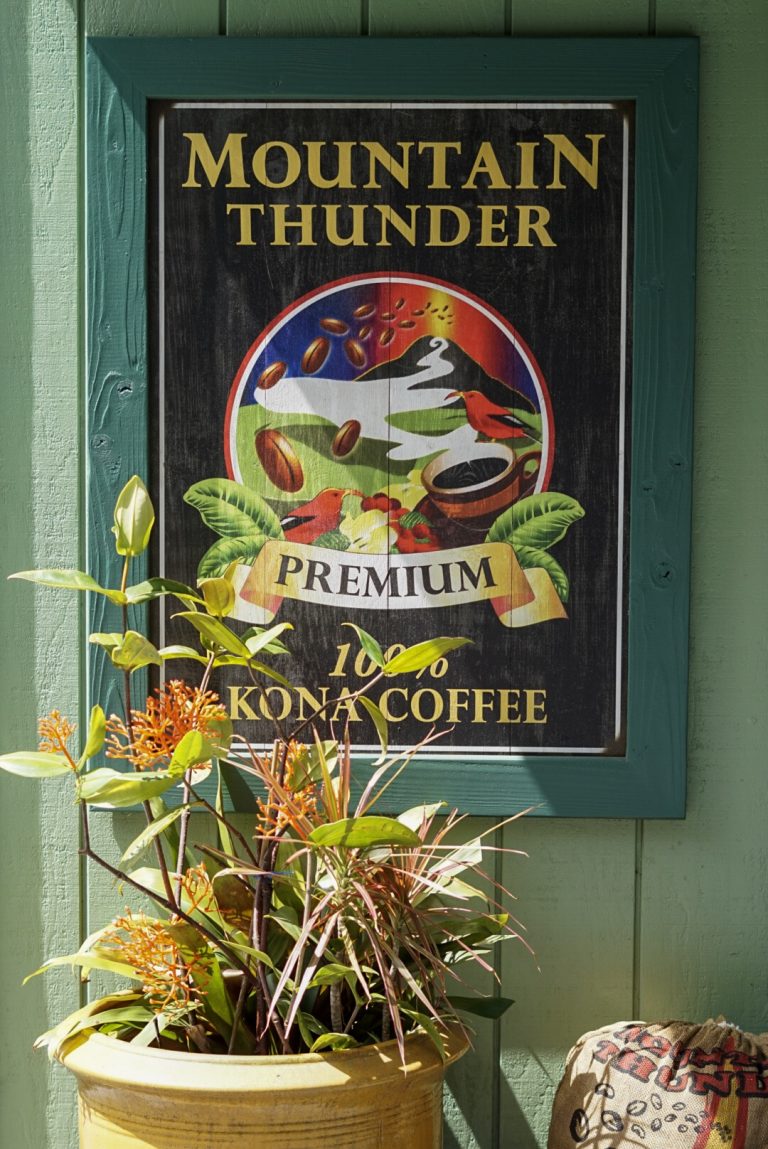 If you aren't an avid coffee drinker like myself, let me give you a bit of background on Kona's coffee…
Kona is famous for its coffee, all over the world. In fact, it is considered one of the most expensive coffees. In order to be considered a "Kona Coffee" at least 10% of the beans have to come from the slopes of the Kona District on the Big Island of Hawaii.
Now, 10% isn't very much. And let's be real… at that point, you clearly won't be able to even taste the Kona coffee. So if you actually want to give it a try, make sure that you find 100% Kona coffee. One place you can do this, is at the Mountain Thunder Coffee Plantation (or on their website here!)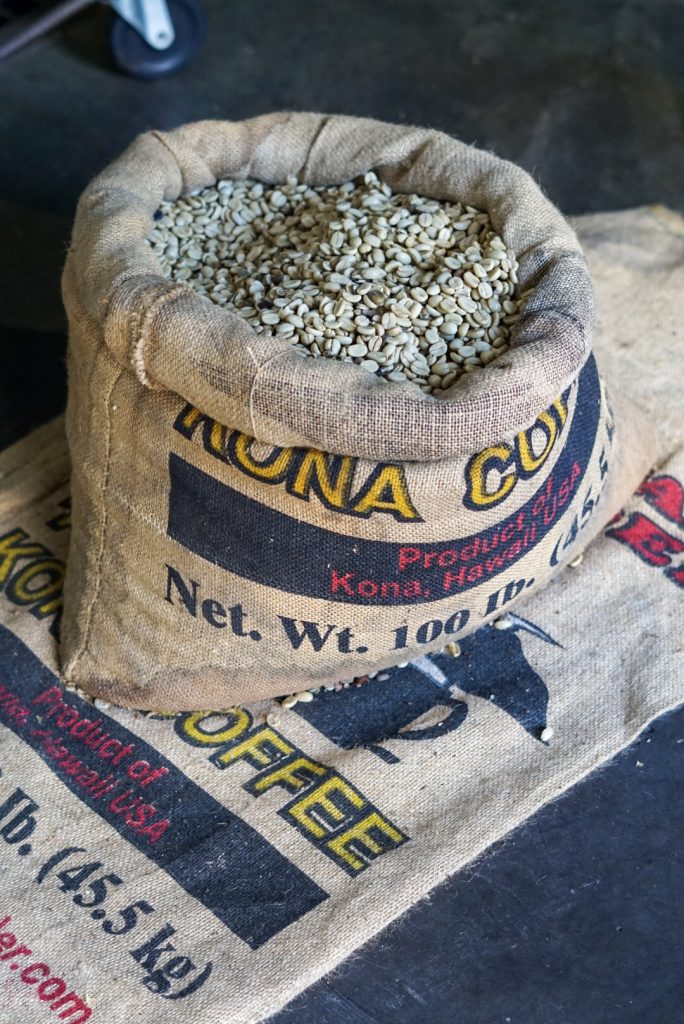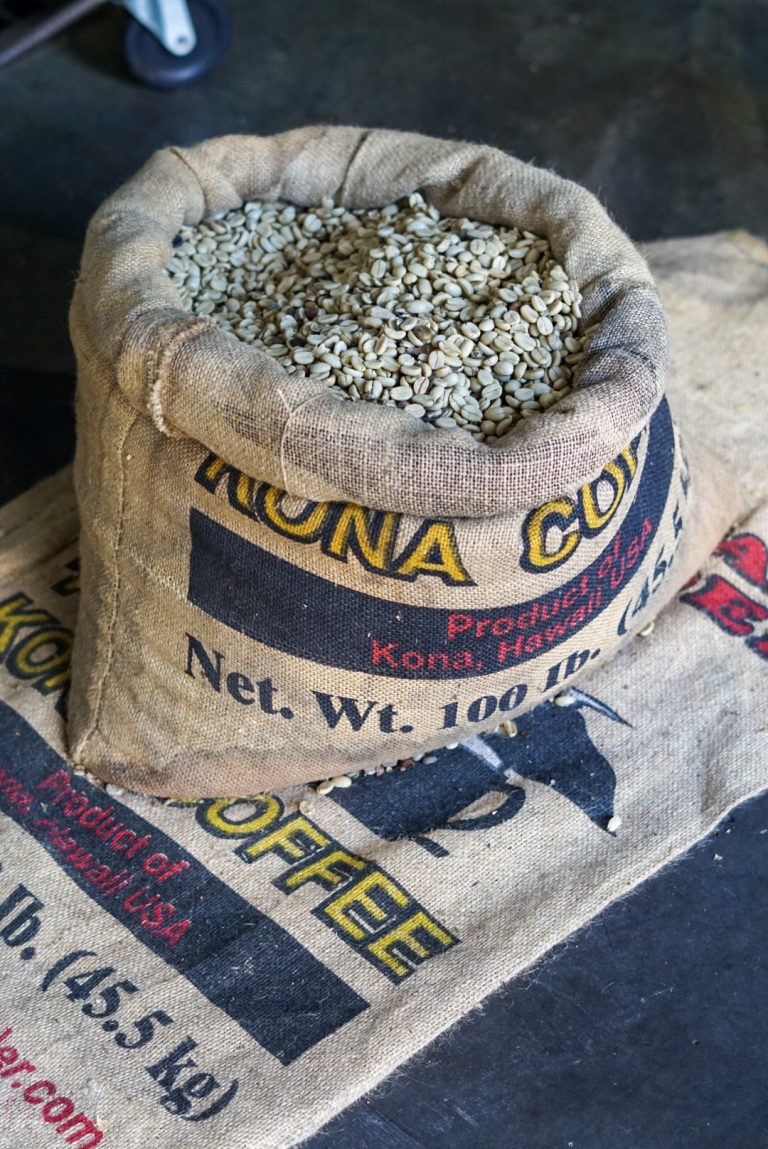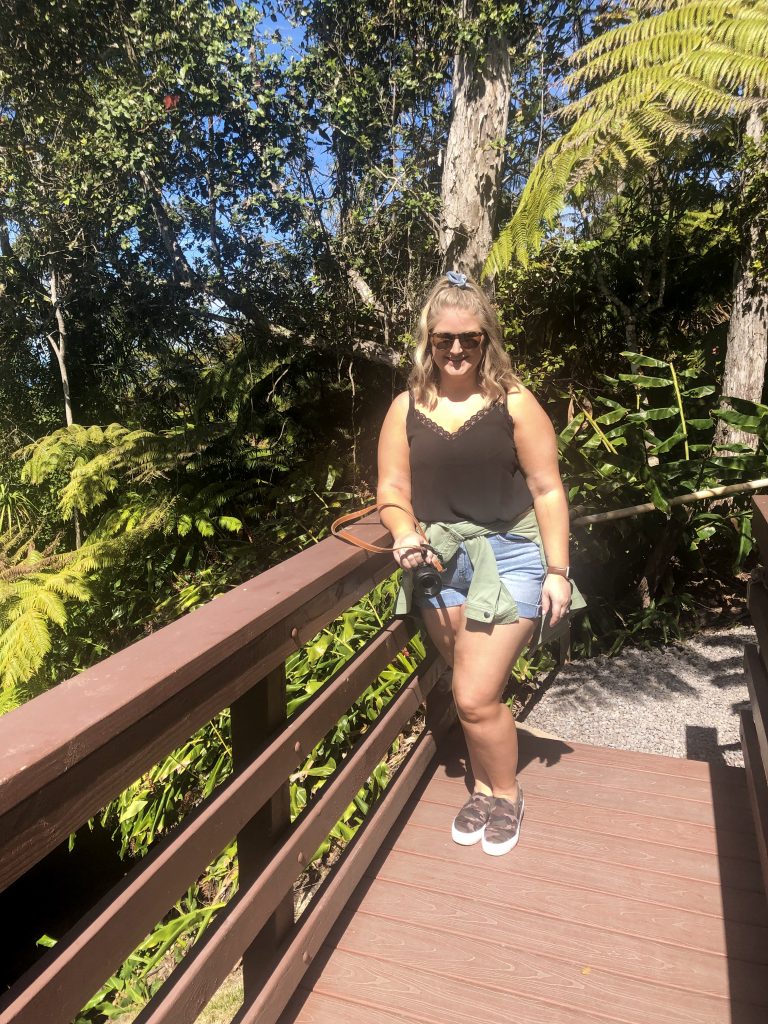 Ok, now that we have an understanding of Kona coffee, let's talk about the tour!
I was so incredibly excited about this tour because I really had no knowledge about how coffee is produced.
Upon arrival at the Mountain Thunder Coffee Plantation, we were greeted with warm smiles and hot coffee samples! They had all their varieties available to sample (and boy did we!)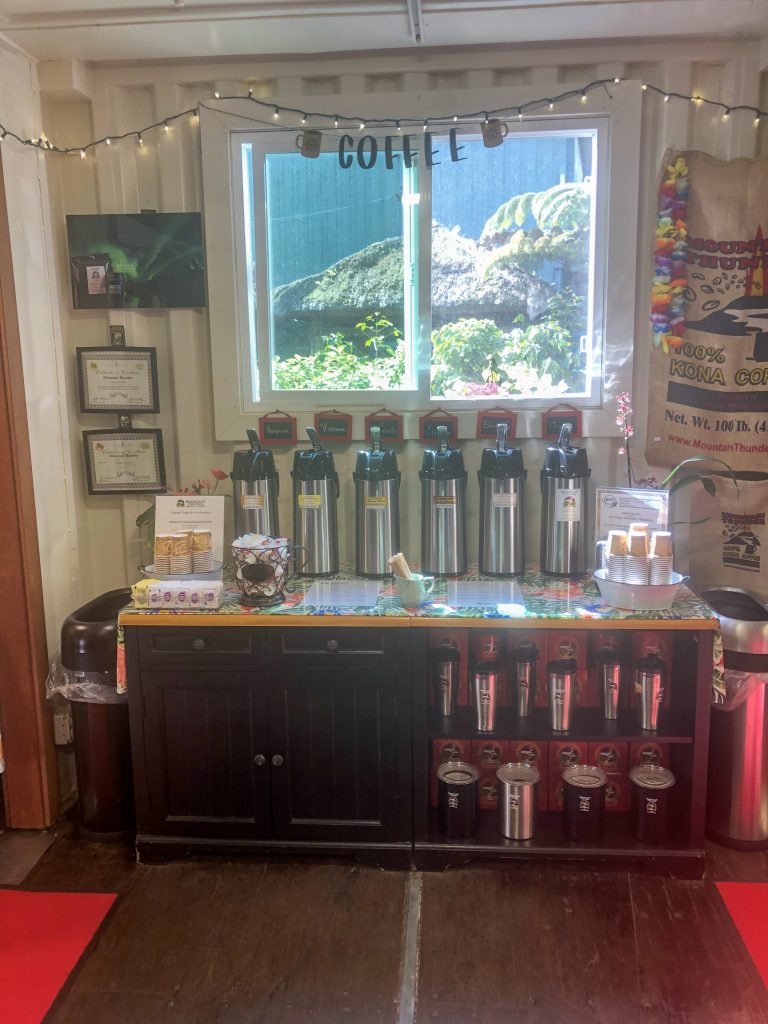 Next, we met up with our tour guide and got settled into the 4×4 off road ATV. And we were off!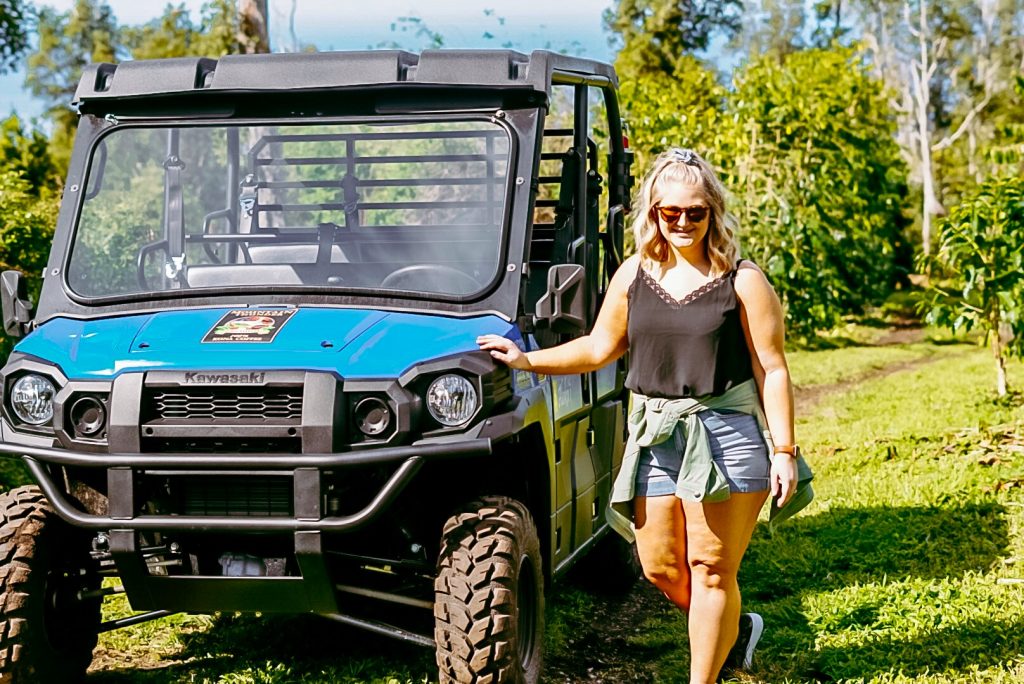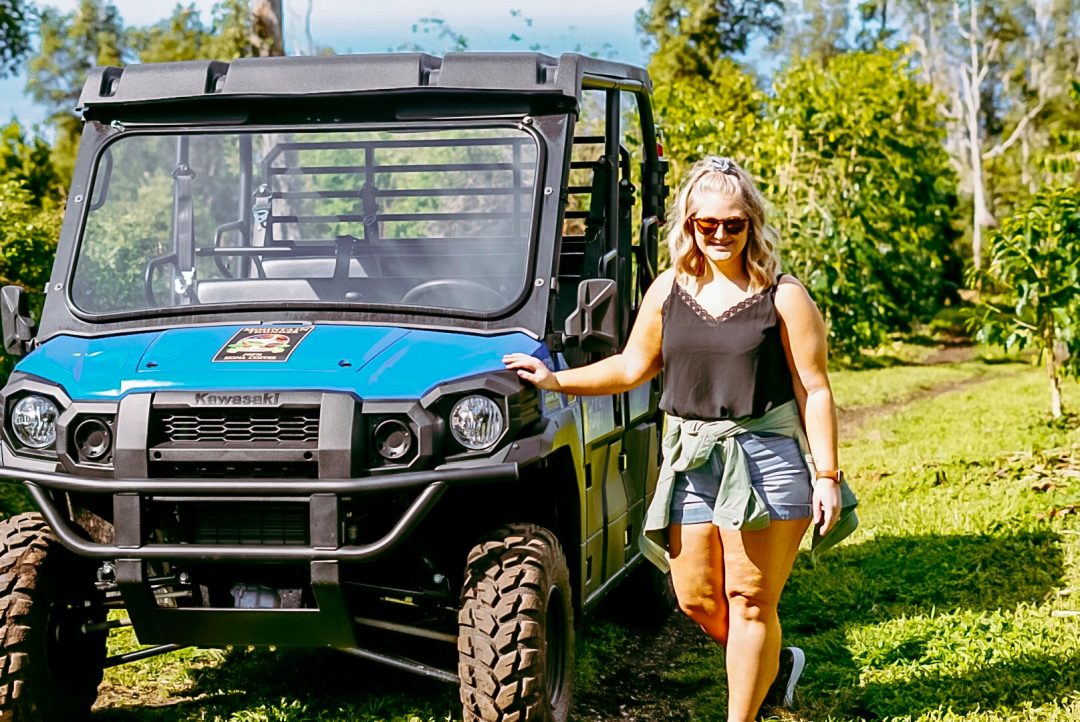 We started by driving through the organic coffee fields which were covered with coffee and many other tropical vegetation. Our tour guide was absolutely amazing and pointed out so many different types of plants. We even were able to try a lot of different wild fruits that were so good!
As we drove through the fields, she explained how each coffee cherry is picked by hand once it is ripe. This is such a labor intensive process and it was so interesting to see how she was able to immediately tell if a cherry was ripe, bad, too big/small, etc. I guess that comes from years of practice!
We were even able to try a few raw coffee cherries fresh off the tree! They certainly didn't taste like coffee!
Next, we learned all about the wet and dry mill processing. I never knew that everything was so time-sensitive. The cherries have to quickly move throughout the production process so that they don't go bad and mold.
Finally, after the green coffee beans are sorted by size, density and color, in order to find the highest quality of beans, they are roasted into the 100% Kona Coffee that we know and love.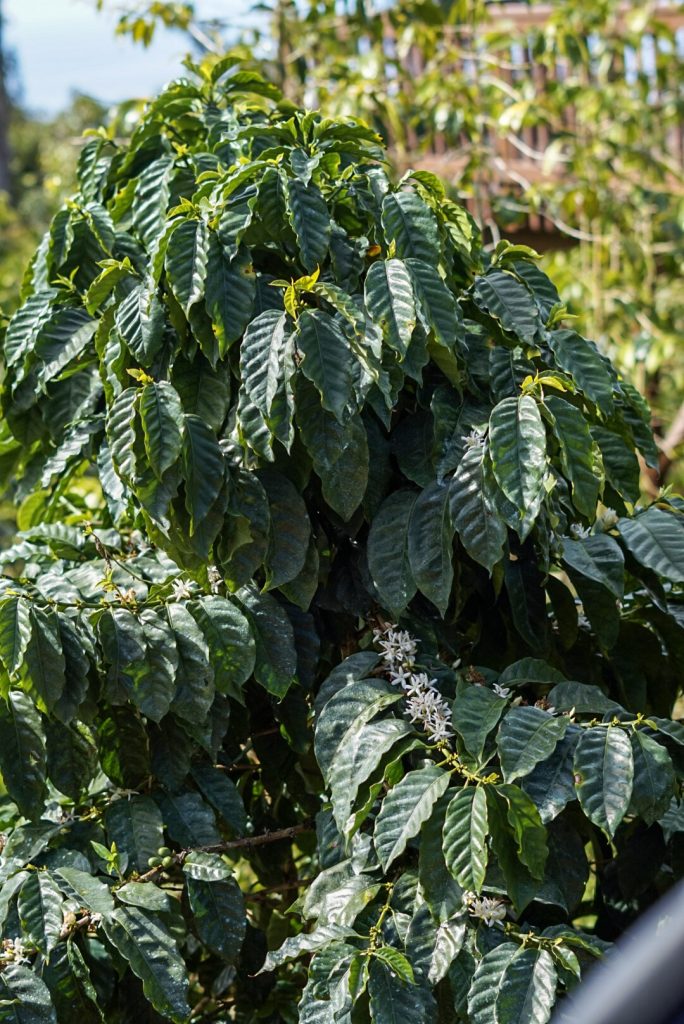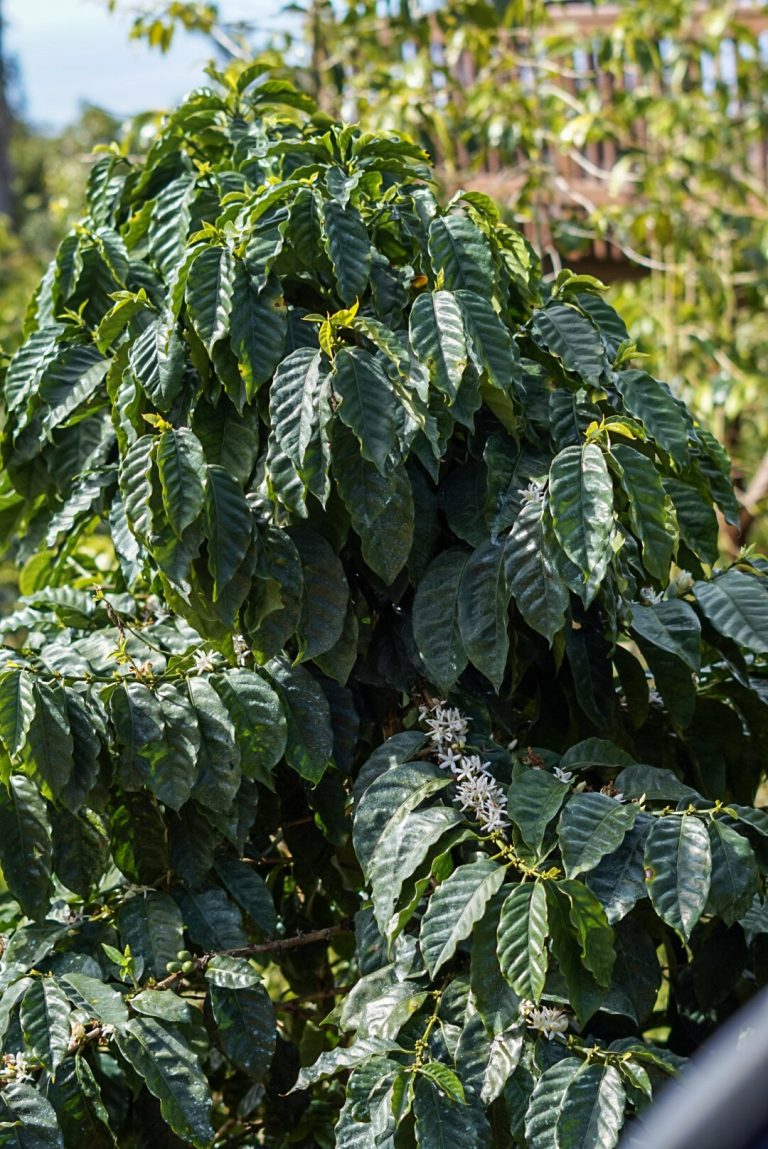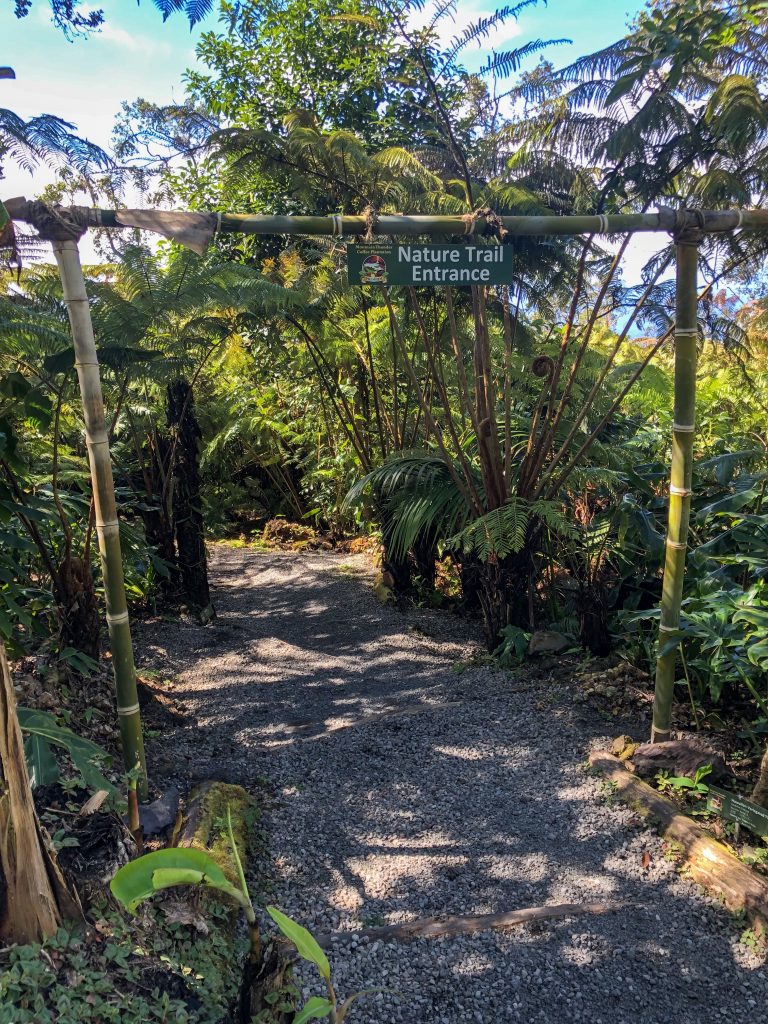 A few crazy facts that I learned along the Mountain Thunder Coffee Plantation tour:
Light roast coffee has the most caffeine. I always assumed that darker roasts had more but the caffeine burns off the longer the beans roast.
A shot of espresso only has as much caffeine as 1/2 cup of coffee. This blew my mind. I always thought espresso had much more caffeine!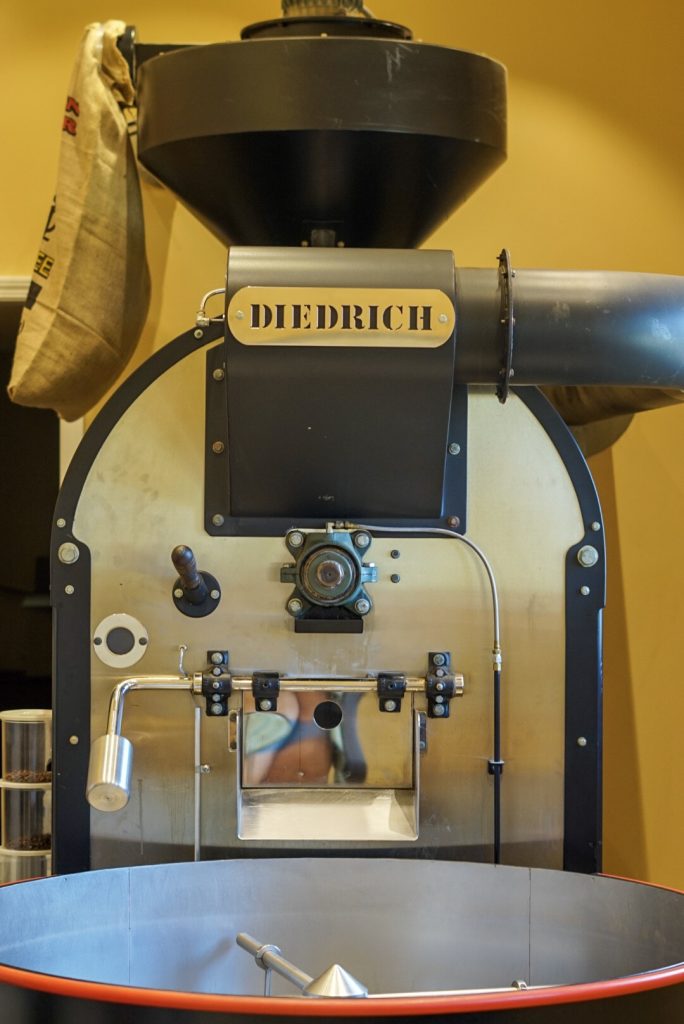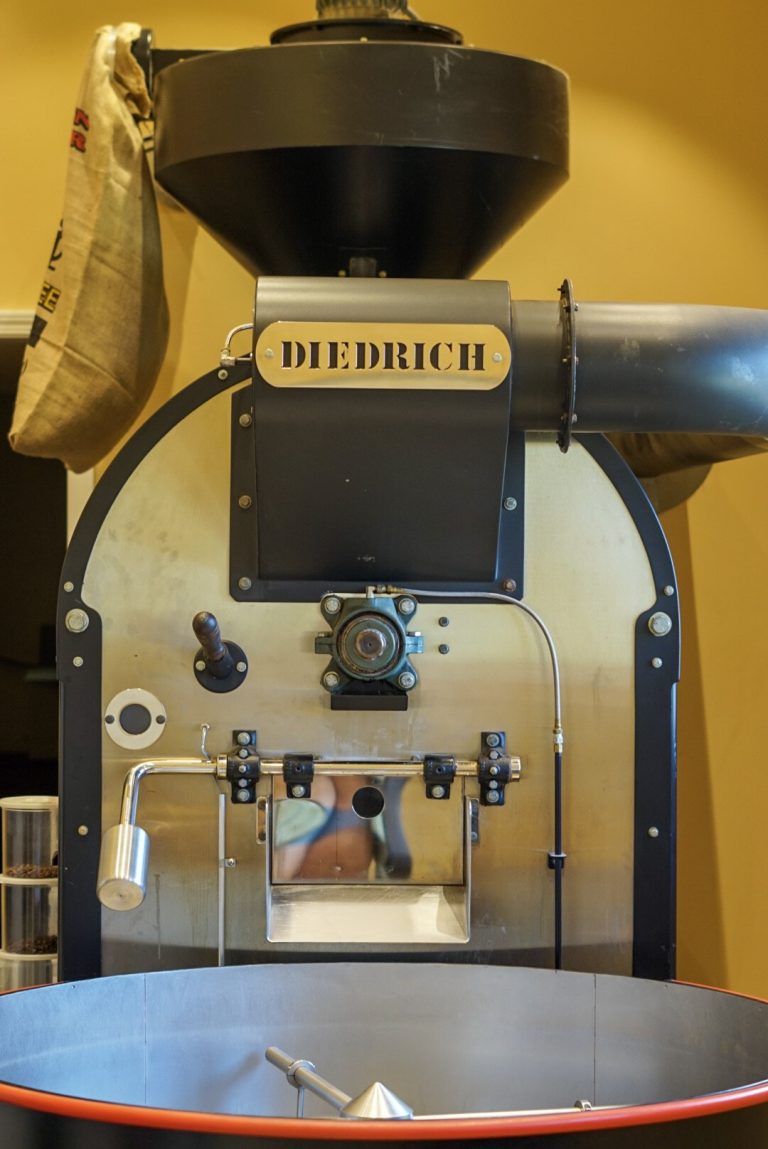 If you are planning a trip to Kona or the Big Island of Hawaii, this is an absolute must-see! It was a blast! Our tour guide was so knowledgeable and I loved getting to see how prideful they are in their amazing coffee plantation.
Find out more details, and sign up for your own Private ATV Mountain Thunder Coffee Plantation Tour here! Oh, and make sure to try their chocolate covered Peaberry Coffee beans – they are incredible!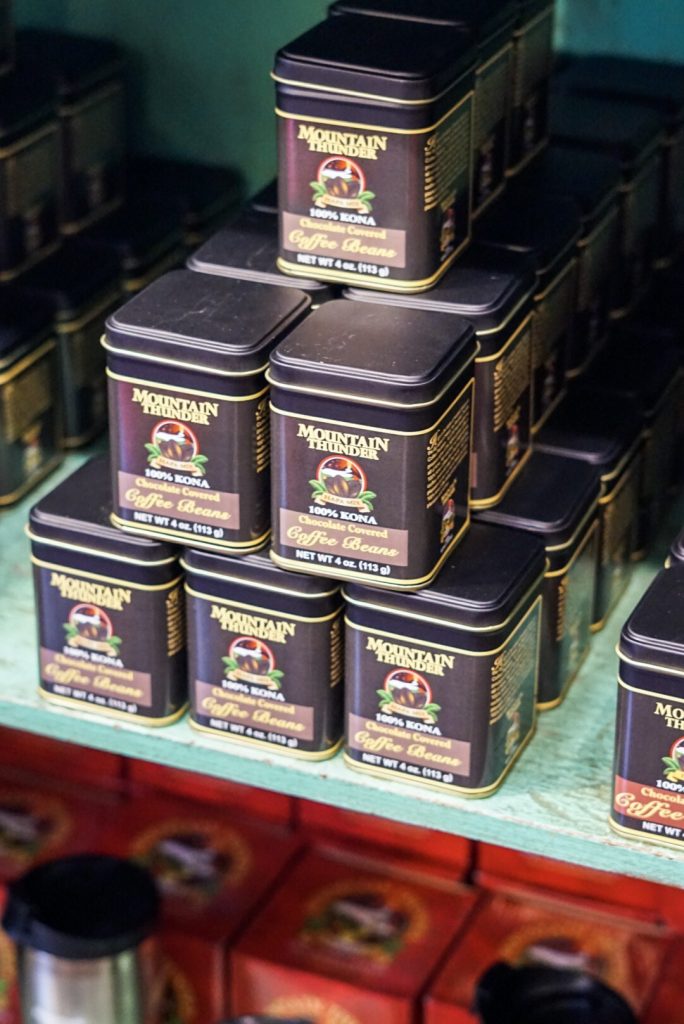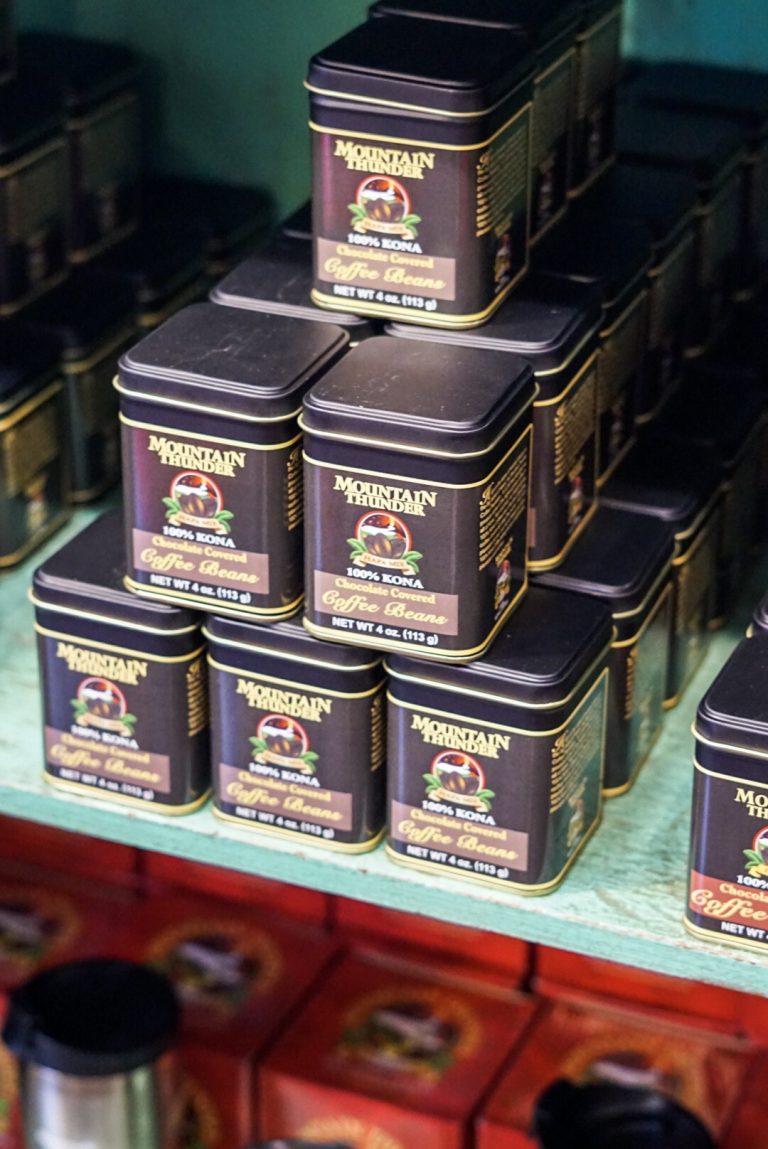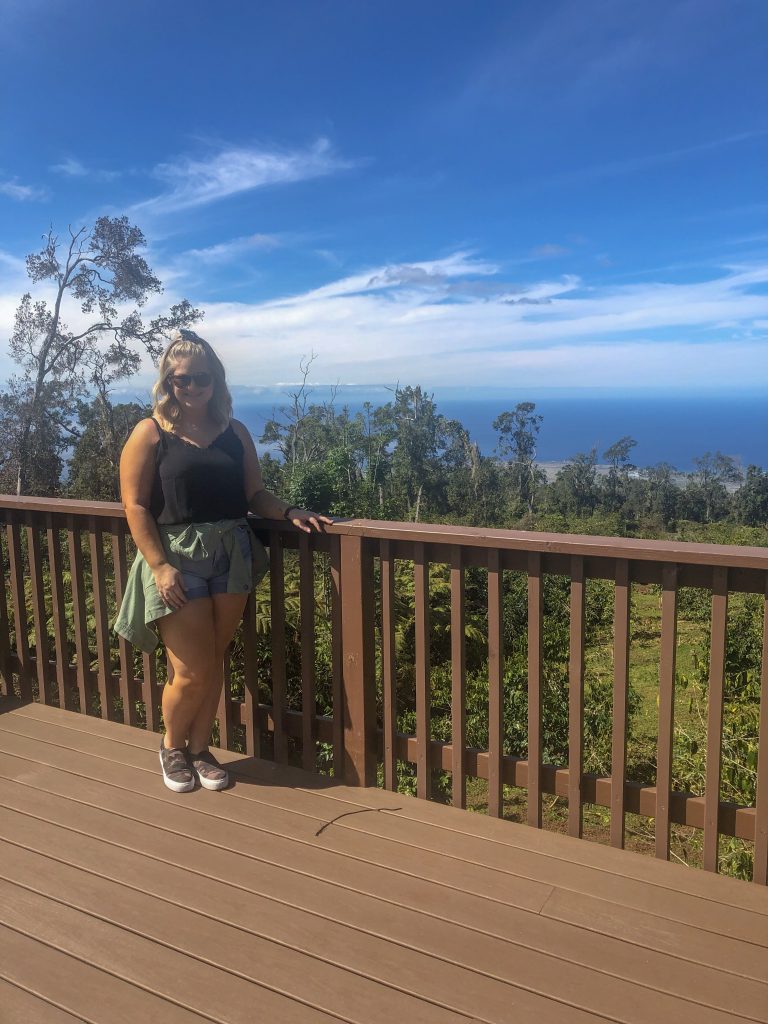 Looking for a place to stay?
While we were on the property, I had the opportunity to check out the vacation rental that is on site. And it is AMAZING! I highly recommend it if you are traveling to the Big Island!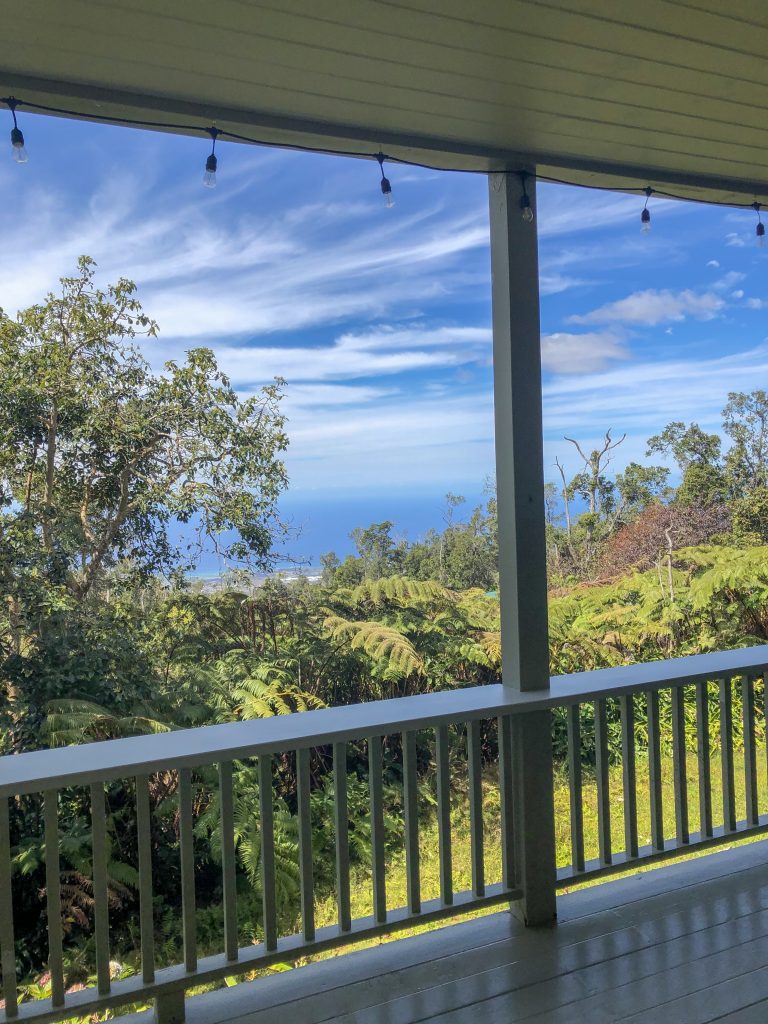 They just remodeled it, and I fell in love with the wide woodwork and breathtaking views!
Discover Mountain Thunder Retreat, a tranquil and serene get-away nestled on the cool slopes of dormant volcano, Hualalai.


This vintage-style plantation home is located on a 20-acre organic coffee farm. We are a quick 20-minute drive from the airport and are only 15 minutes from downtown Kona and multiple white-sand beaches.

The 4-bedroom home boasts a gourmet kitchen, 3 master suites and two lanais to enjoy those legendary Hawaiian sunsets.
Plus… when you stay there, you get a FREE tour like the one I talked about above! It is a win-win!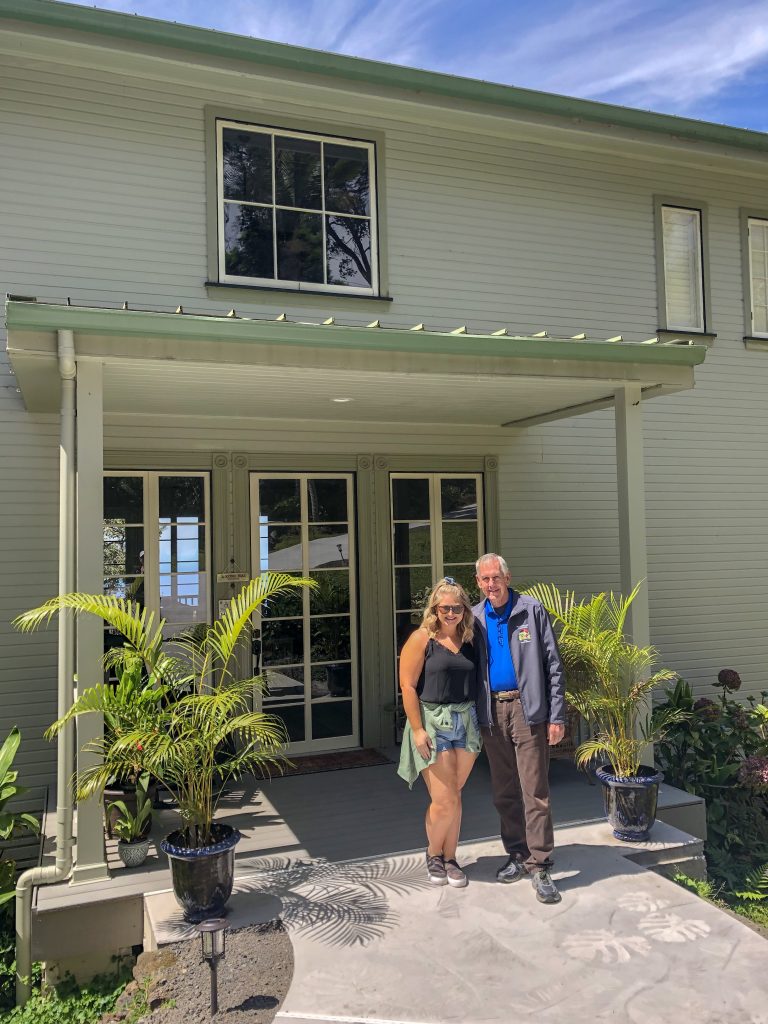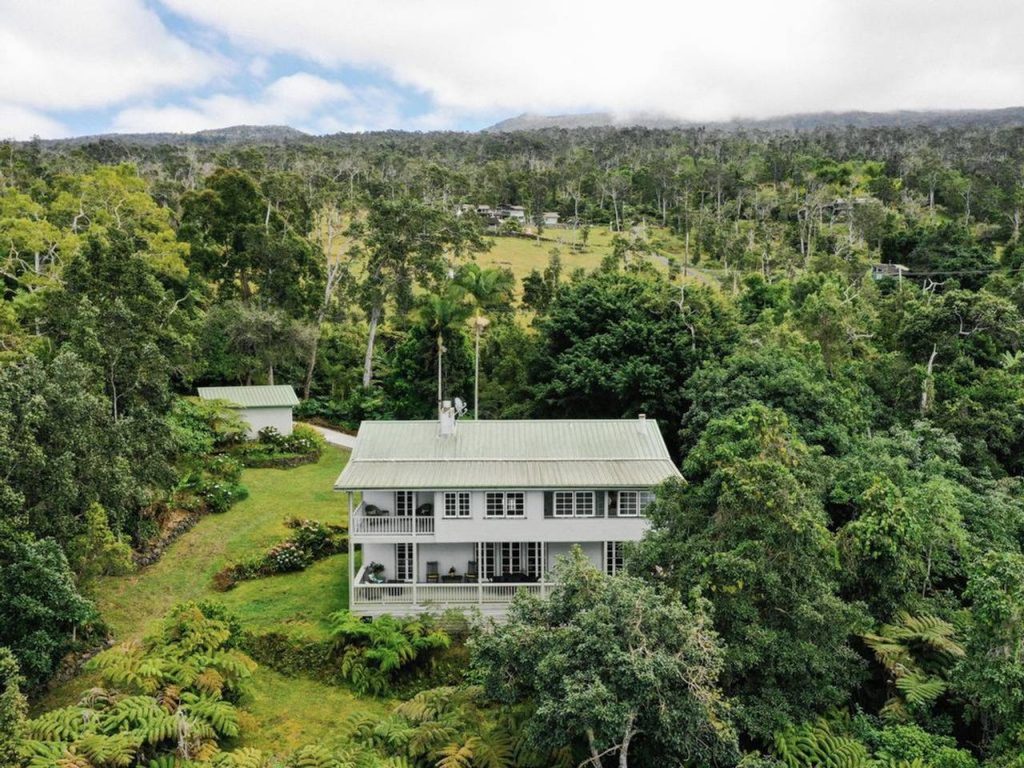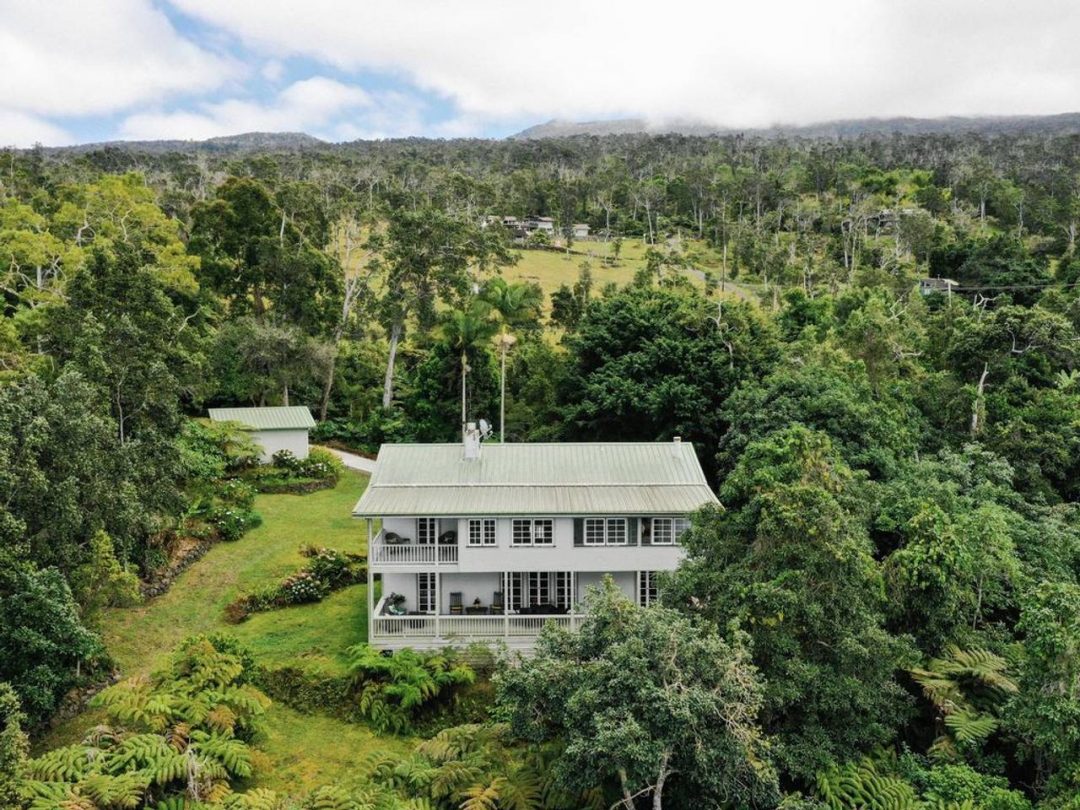 Overall, this place is a must see when you visit the Big Island!
The staff are incredible, the grounds are amazing and it is super informative (without being boring!) It is perfect for all ages and I promise you will LOVE it!