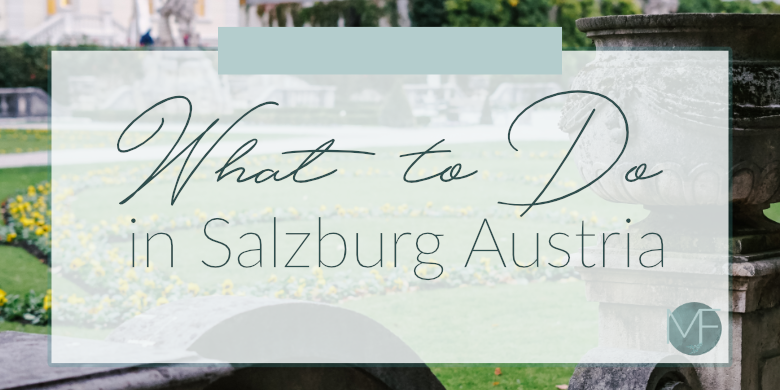 Last week, Manuel and I visited Salzburg Austria on our last trip together before I move back to the US. We just made a quick trip – there on Monday and back on Tuesday but it was still nice to get away.
After arriving at the train station, we headed to our hotel to check in. Once we were settled, we headed out into the freezing cold to explore. Seriously, why it is already so cold!?
Our first stop was to Mirabell Gardens, which even in the rain was gorgeous. The ever-ominous Salzburg fortress looms over the gardens which makes for quite the view.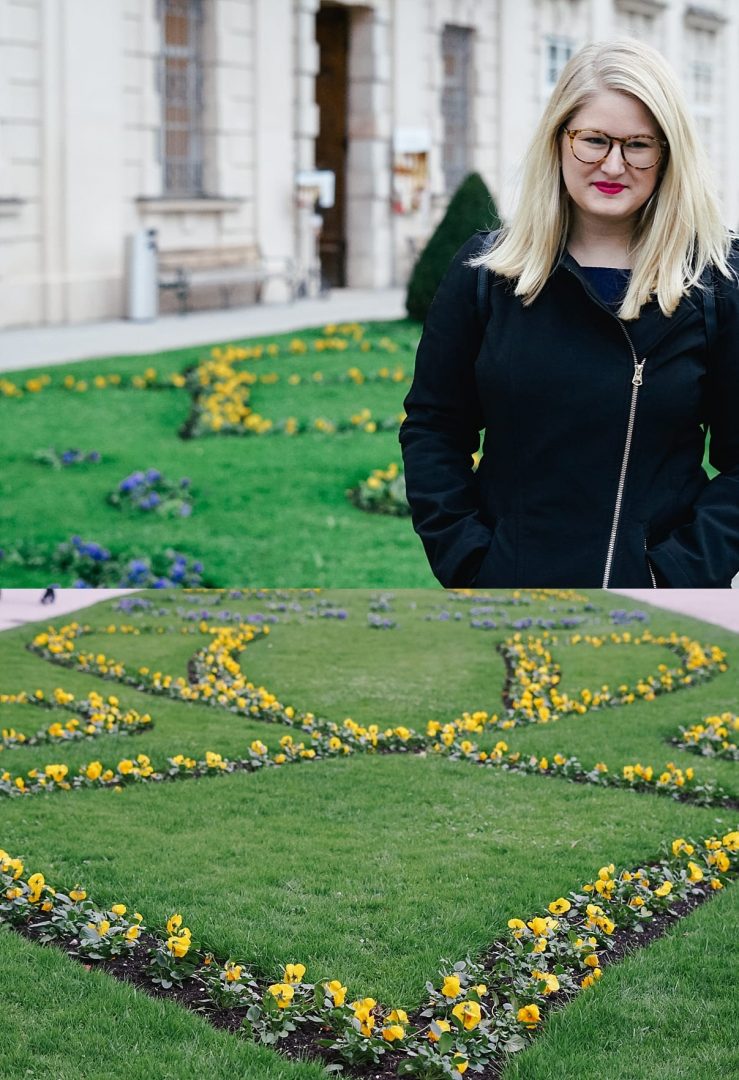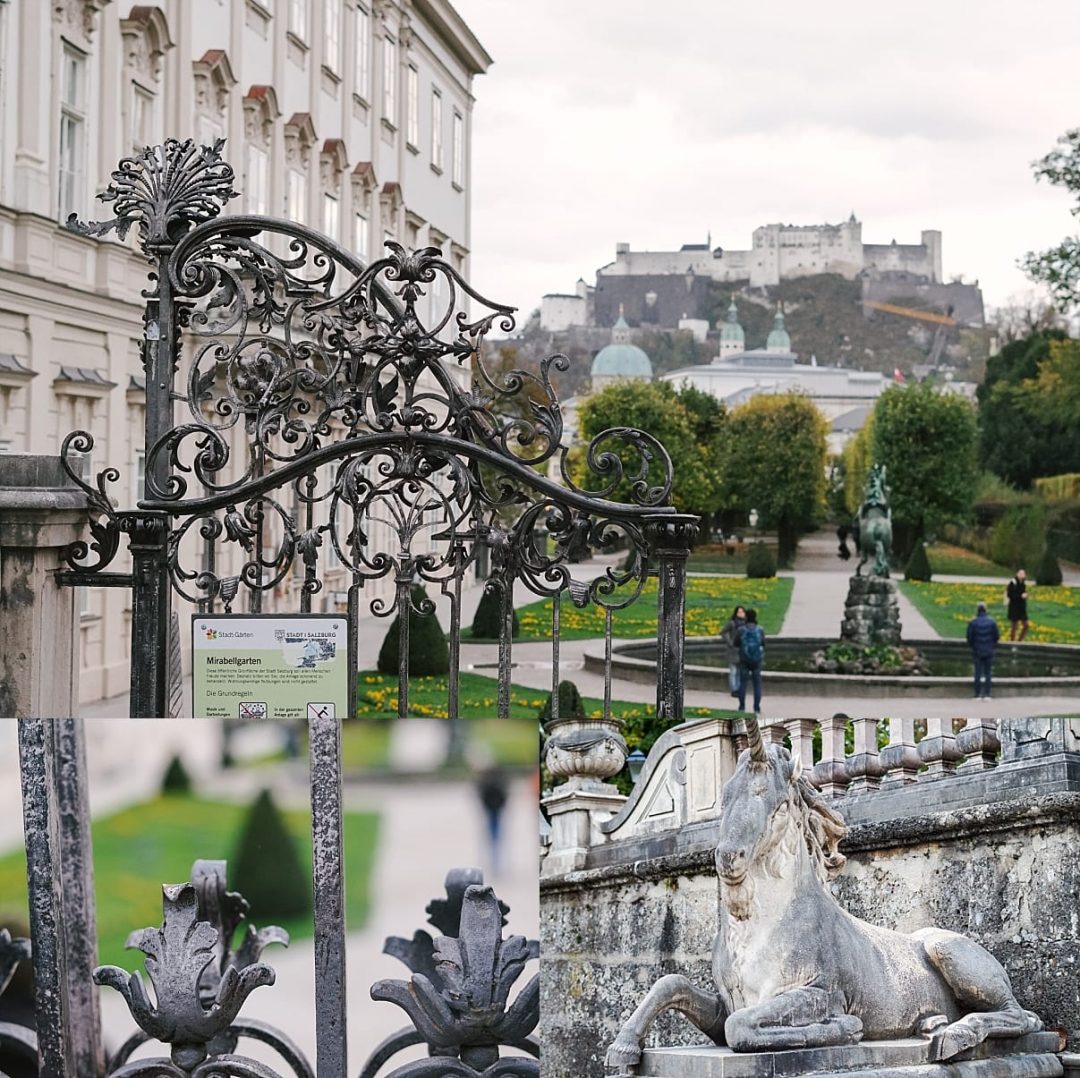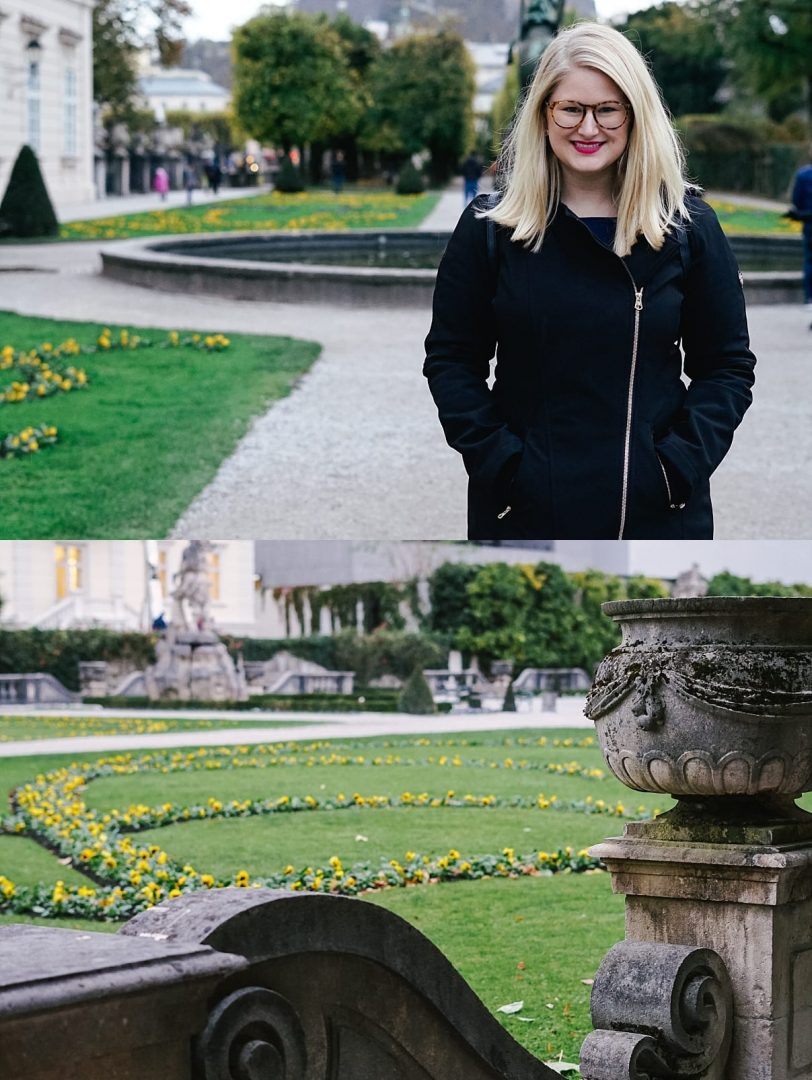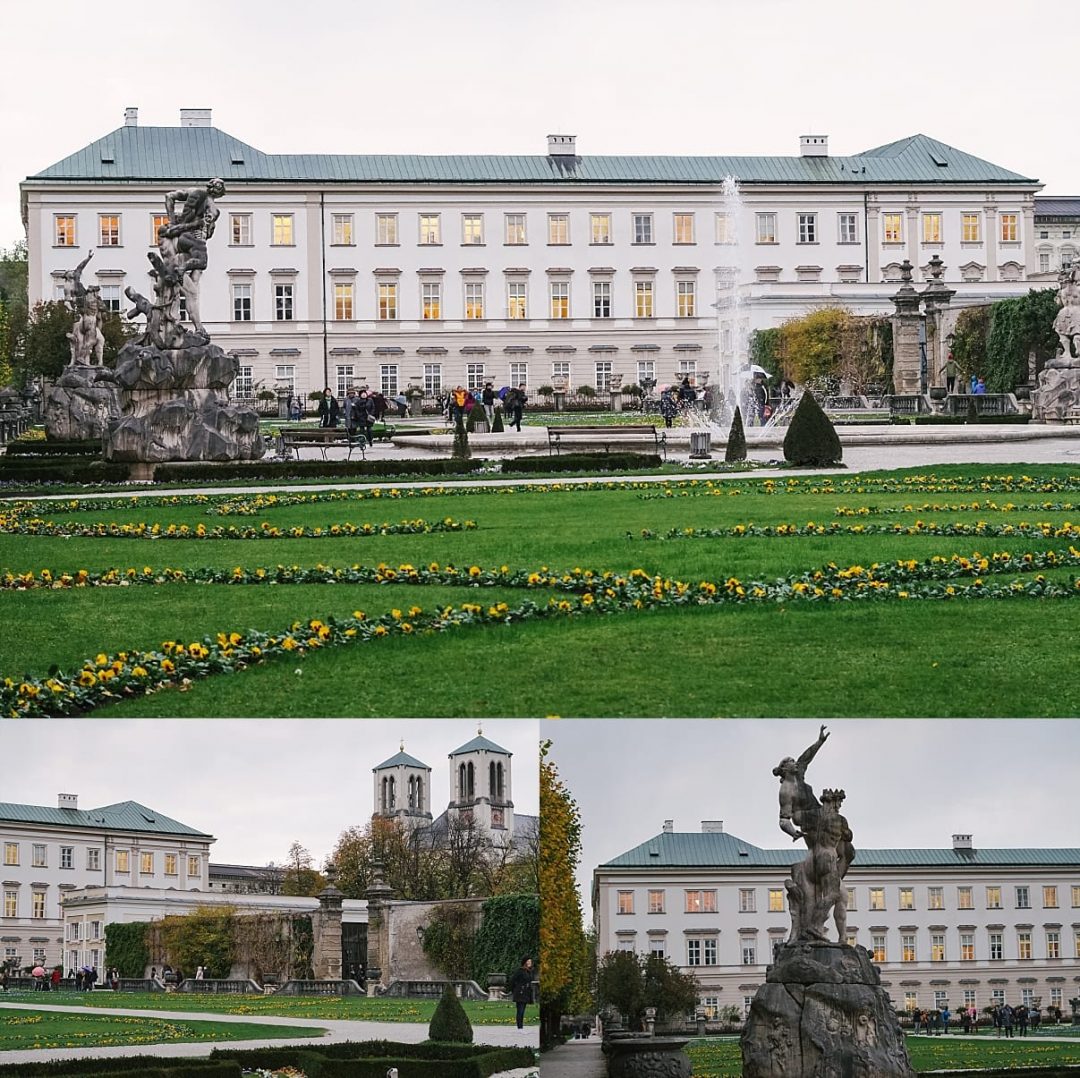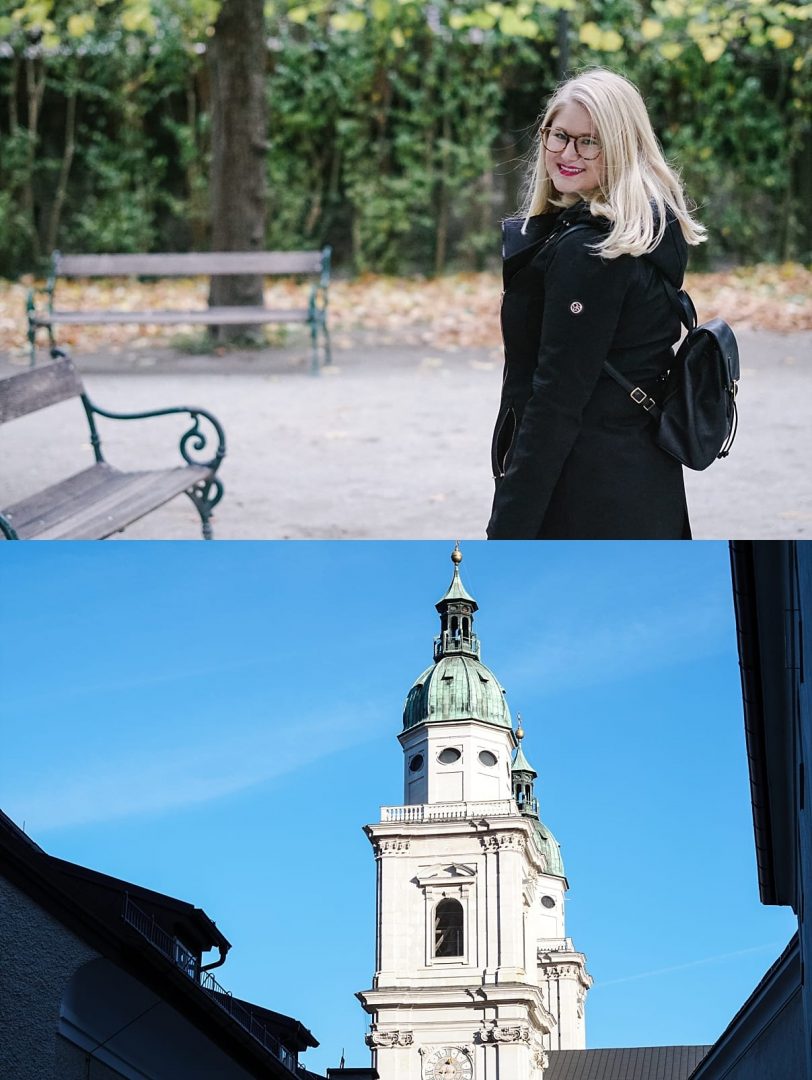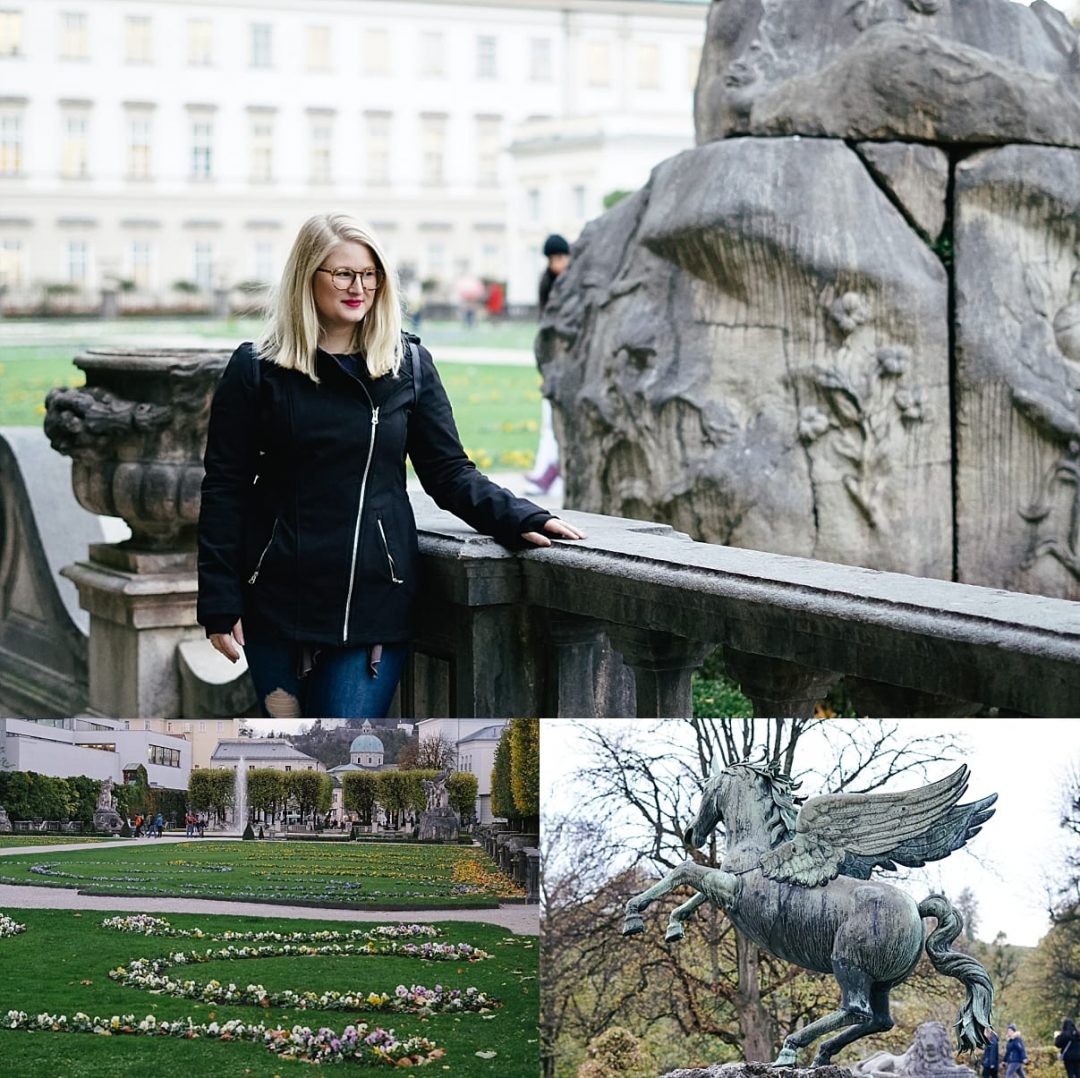 After touring through the gardens, we walked around the old town. Exploring the various shops and eating one of the chocolate truffles that the city is somewhat known for (and you can find them in every tourist trap!) The streets in the old town are adorable and remind me a lot of Füssen, Germany.
We stumbled upon a quaint little bar that had some of the funniest signs in the window so we decided to stop in for a drink. If you are going to checkout Salzburg, I would recommend giving Darwin's Bar a try. We ended the night eating lots of delicious Austrian food and drinking wine at a fantastic restaurant – Zum Zirkelwirt. Certainly give this restaurant a go – I loved the schnitzel. Although, I would recommend reservations because it was packed when we were there and that was on a Monday.
The next day, we were up early to get to the Fortress. I highly recommend that if you are planning a visit to 1. Buy your ticket online (you will save about 8 euro) and 2. Get there before 10 am to take advantage of the early bird pricing (saving another 1.50 euro) and beating the huge crowds. We were the first bus to travel up the mountain and upon arrival in the fortress, the views were breathtaking!
We were able to take lots of pictures before heading into the tour, seeing the museums and the living quarters. All in all, I would highly recommend seeing the fortress as I found it to be super interesting and well worth the cost of the ticket.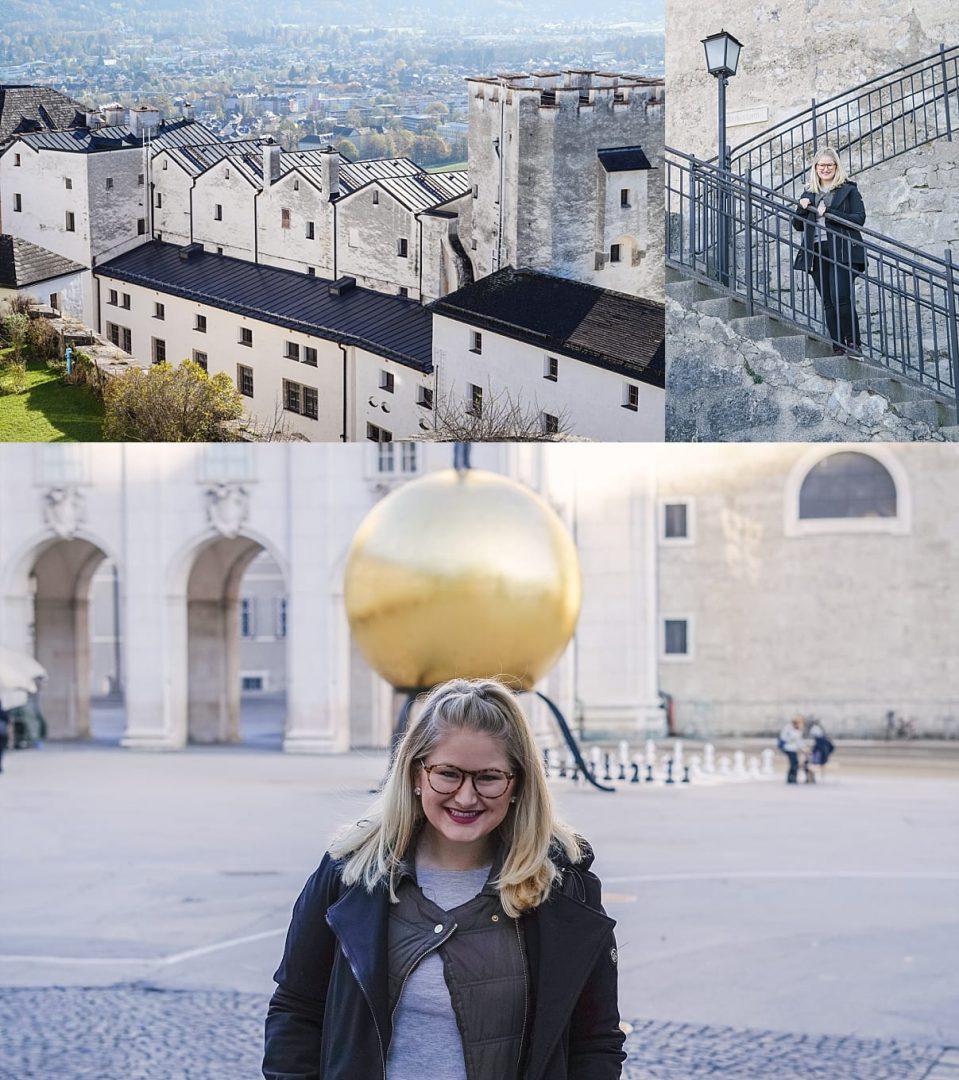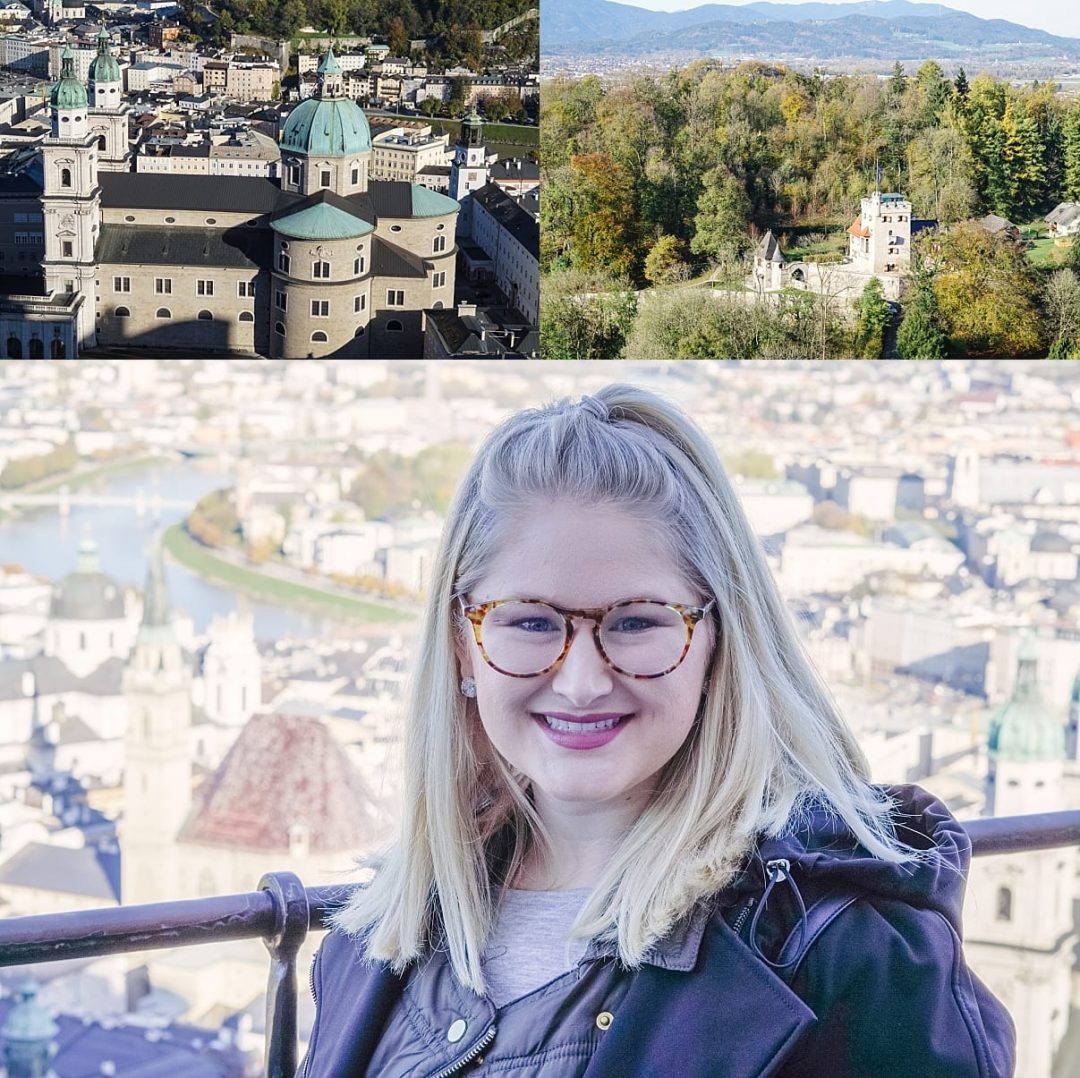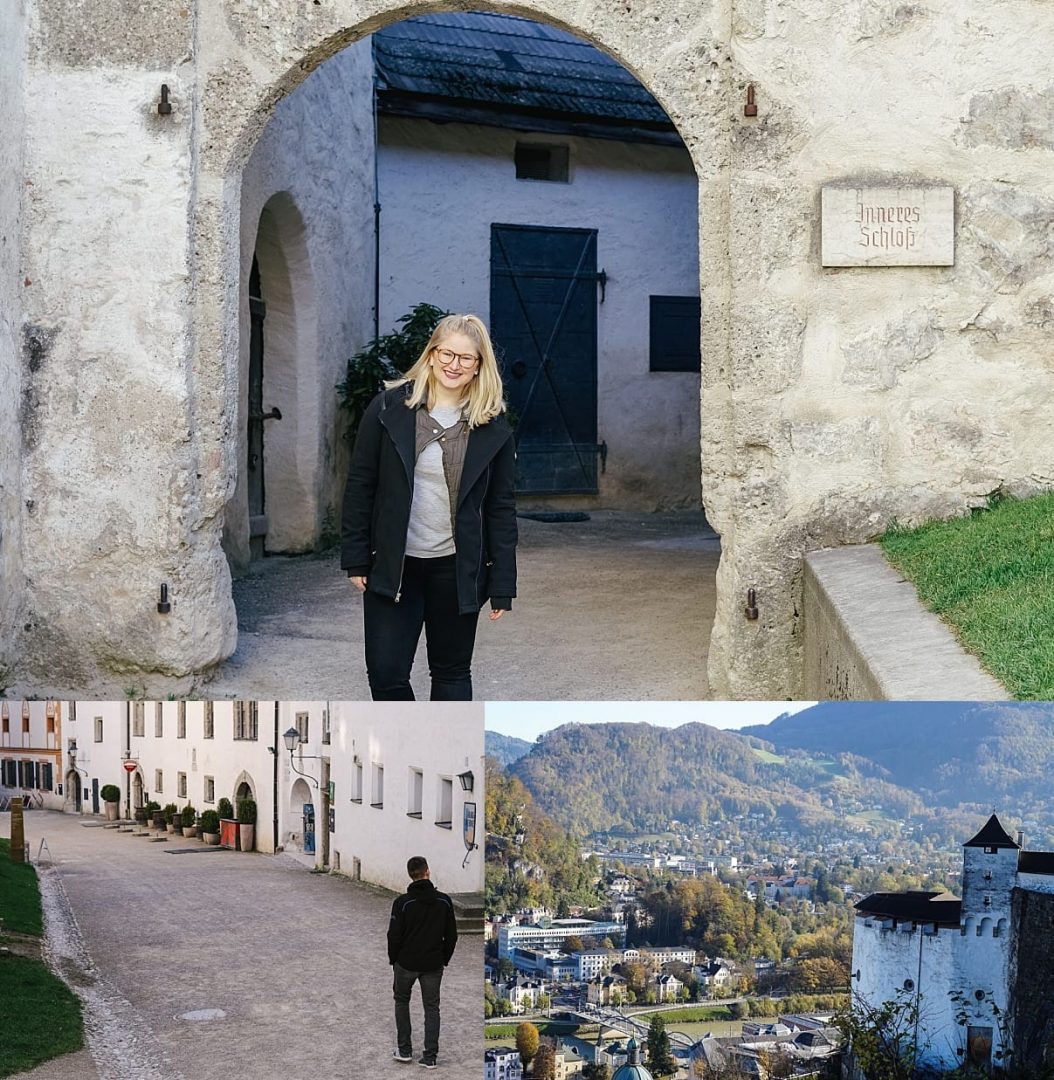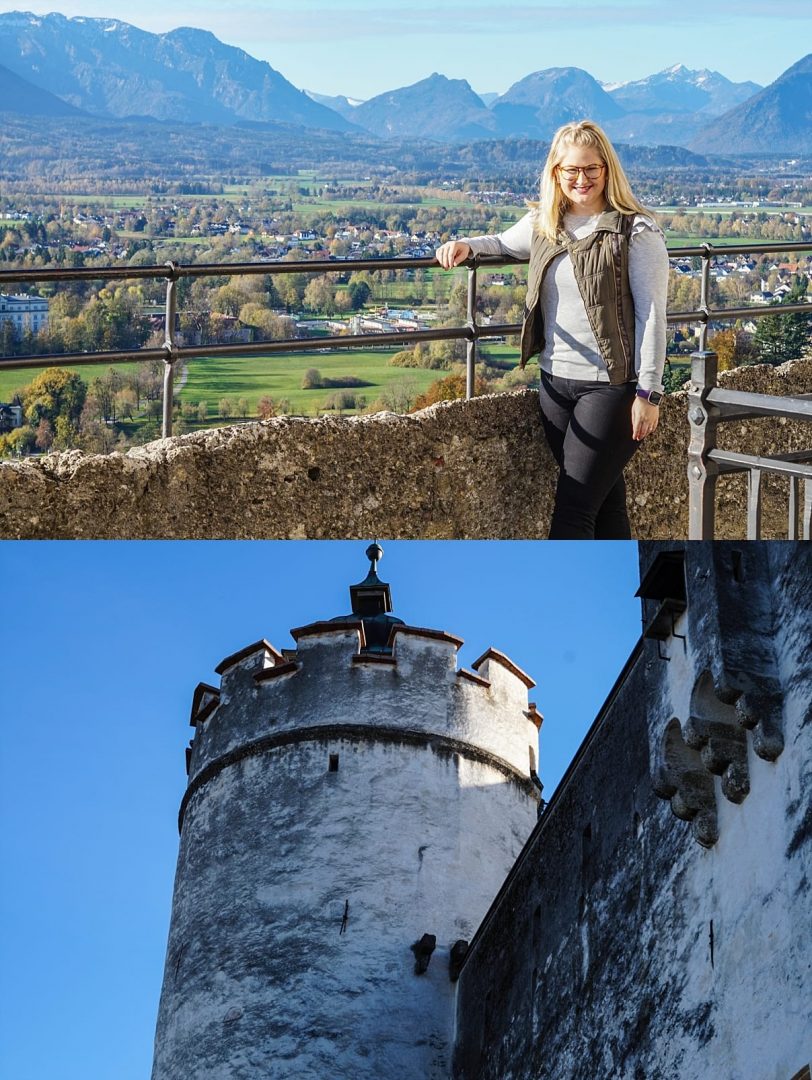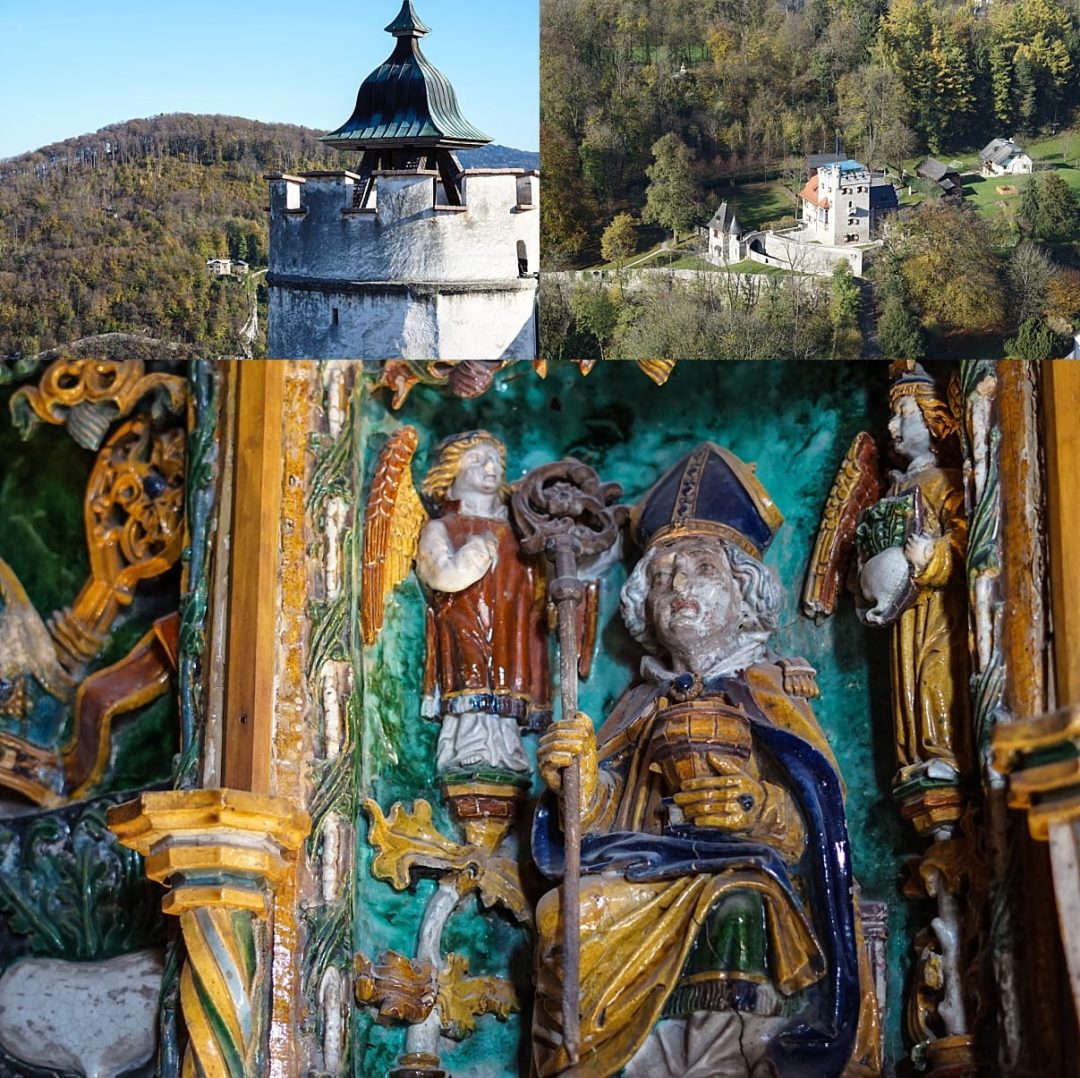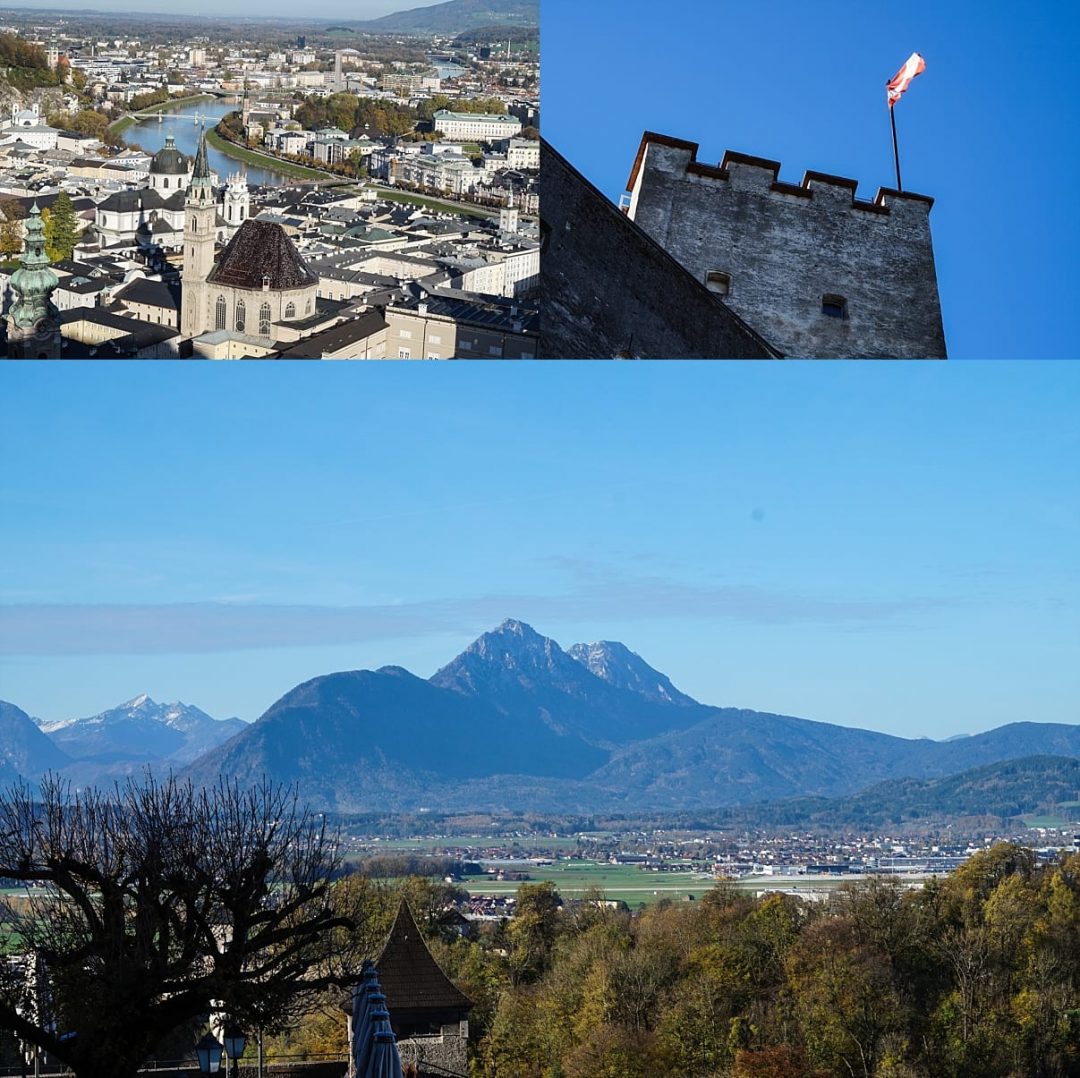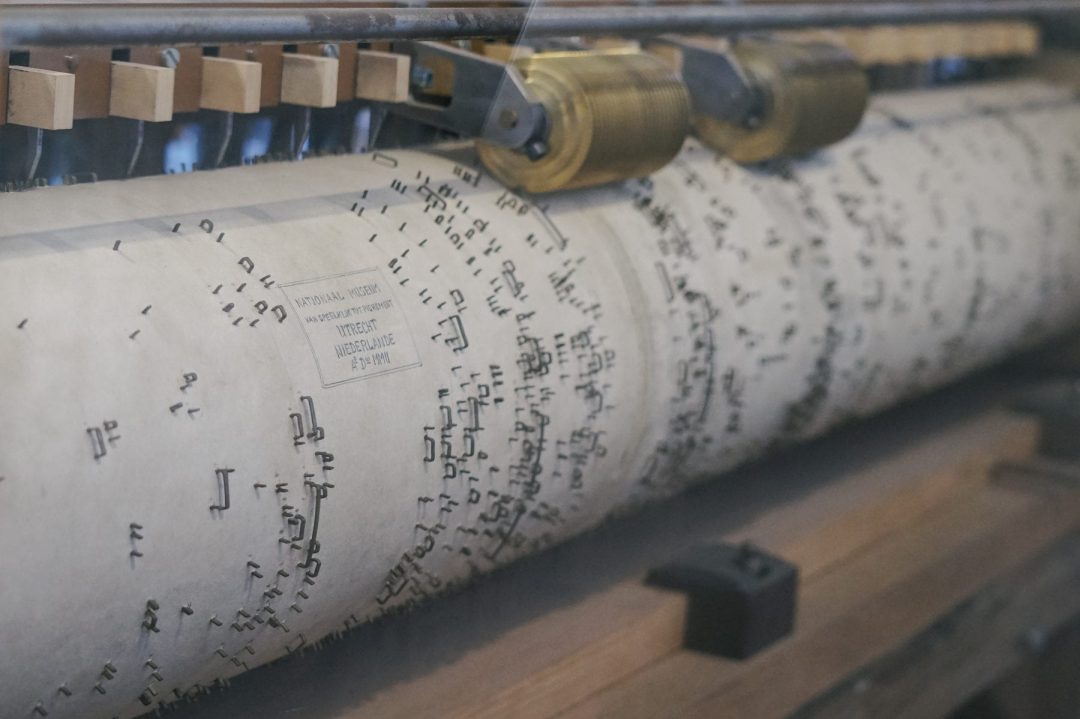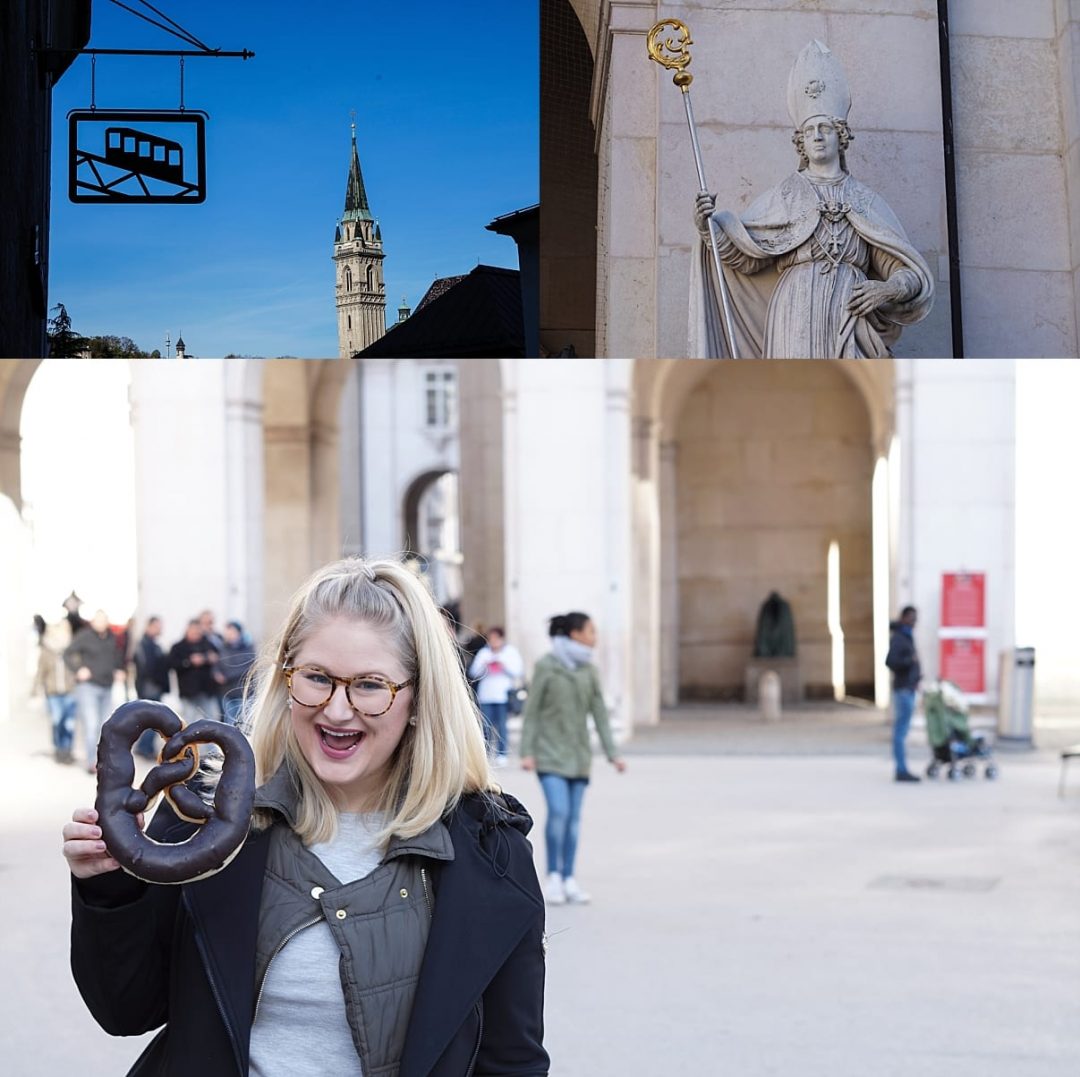 We ended our trip with attempting to see the Residence (but after climbing 5 flights of stairs) found out it was closed. So, Manuel treated me to a chocolate covered "pretzel" (more like a huge donut) and we made our way back home by train.
Are you planning on traveling through Europe? Check out my blogs on these cities: Dublin | Barcelona | Amalfi Coast