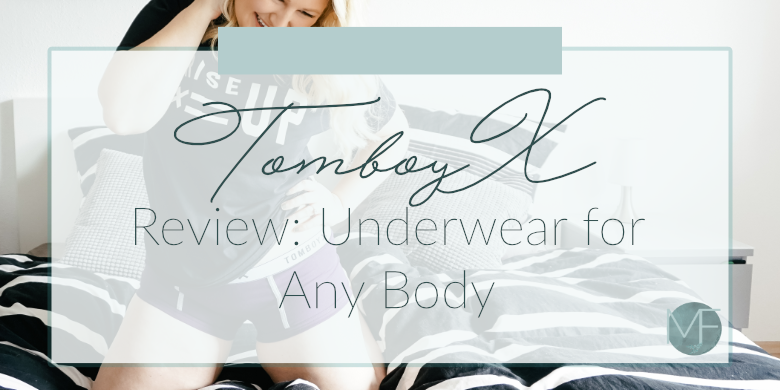 Growing up in the country, I was always considered a Tomboy. I would rather have been out riding my horses than playing with dolls and Barbies. I actually may or may not have pulled all the heads off of my sisters Barbie dolls (sorry Paige!)
Anyway, I have always felt a connection to the word Tomboy so when I came across the brand TomboyX, I was curious. At first glance, I thought that they just sold men's underwear. However, after digging deeper, I found out that they make underwear for men and women to be completely comfortable, well fitting and perfect for anybody and any BODY. And why should men be the only ones who get to wear comfortable underwear? I for one, think that women should be able to wear whatever style of underwear they want. And that is just want I did.
Definition of a Tomboy from TomboyX:
And any girl or woman or person
Who does their own thing
Dresses the way they want
Gets their hands dirty
And keeps their mind open
Was, is, and always will be a tomboy.
Let's all be Tomboys together. Read to the bottom to get your discount! 
* This post was sponsored by TomboyX, who sent me their products free of charge, and contains affiliate links. The collaboration was sourced through Shopping Links. All opinions, pictures, and suggestions are my completely my own!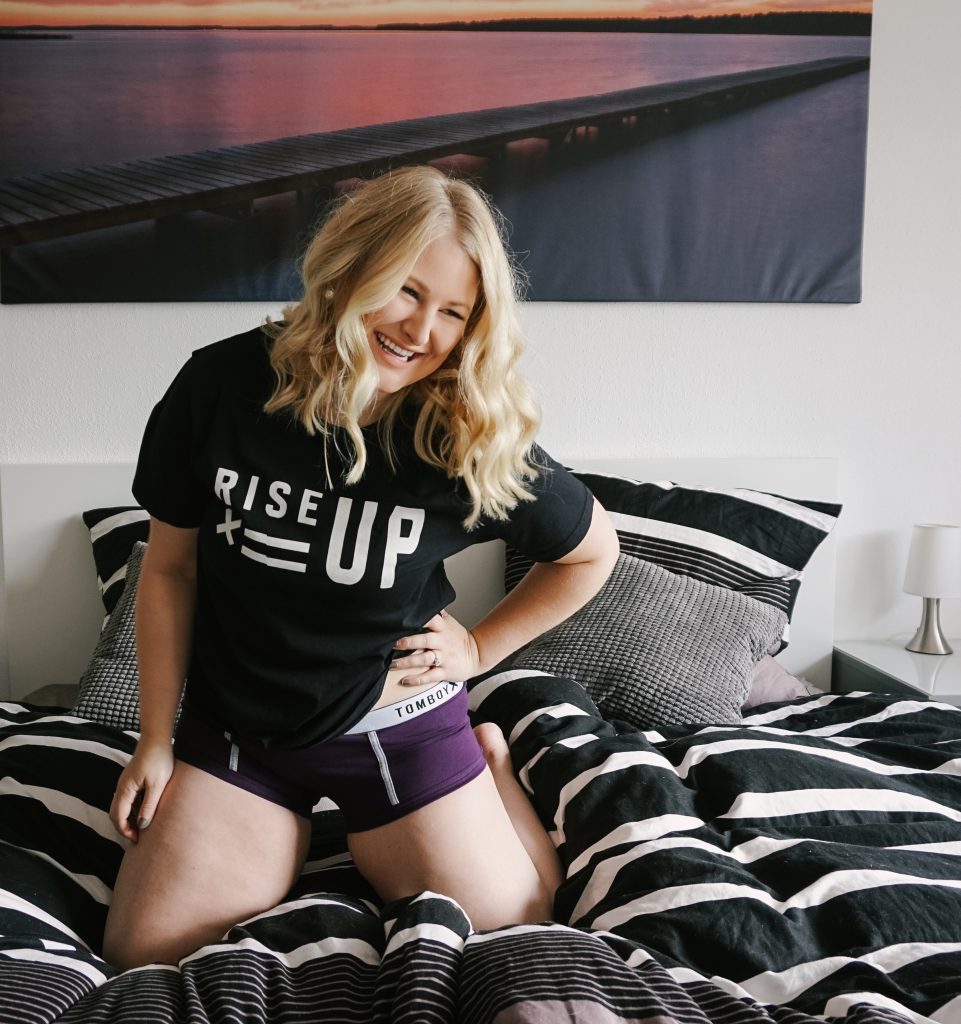 I was sent two different fit styles from TomboyX, the 2.5″ Tomboy Shorts and the 4.5″ Trunks as well as this superrrr soft Rise Up T-shirt. When I first opened my package (I love getting things in the mail!) I was crazy impressed by how soft everything was. It feels like umm.. butter for lack of a better word? And after trying everything on, I determined that I could just live in these. Never having to wear anything else again. I am not kidding. That is how comfortable they are!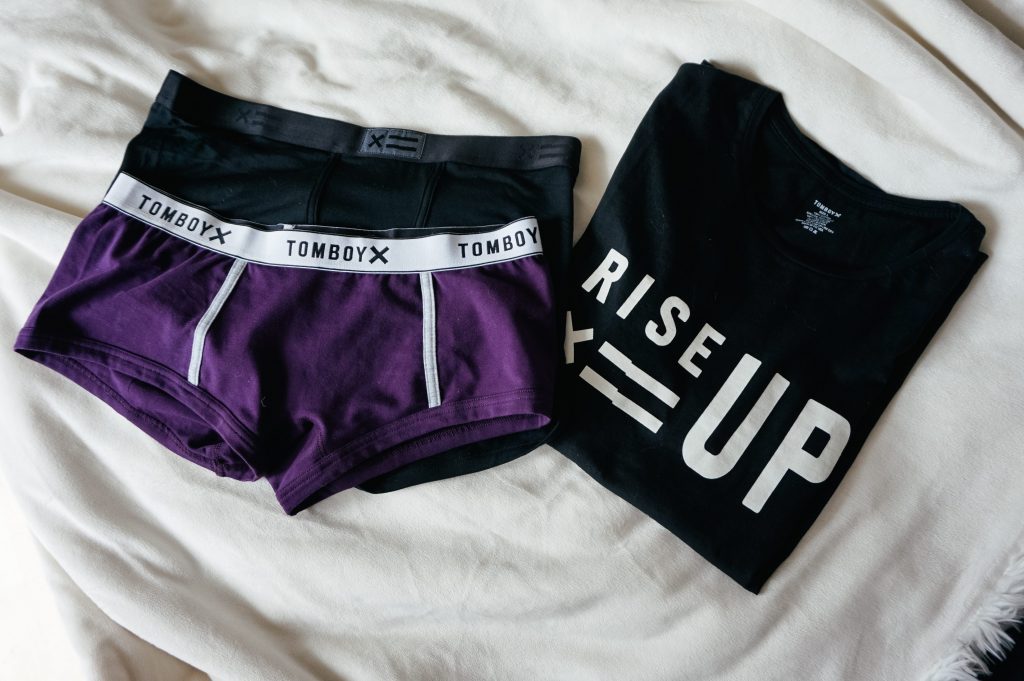 Now, I know I am not the only one who feels this way about the comfort level of these babies. Why? Because TomboyX even offers a Love at First Wear Guarantee- which means that if you don't feel like these are the best underwear ever then your first pair is on them. How cool is that?!
And TomboyX is huge on giving back and working to create a better world for everyone. The shirt I am wearing? 100% of its proceeds go to charity.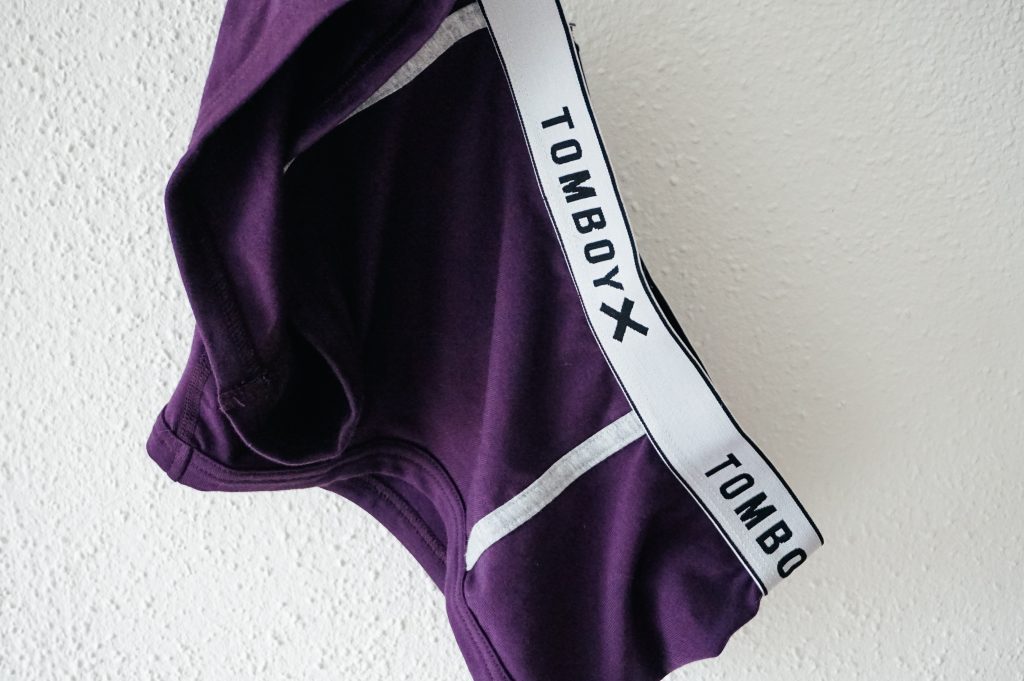 A few more of the awesome advantages to wearing TomboyX:
1. Heat-stamped label that won't chafe.
2. No back seams for a wedgie-free experience that won't ride up.
3. Smooth-as-silk waistband that is flat-lock sewn for durability and comfort.
4. Eco-friendly fabrics that were chosen for their lifetime of softness and body-hugging abilities.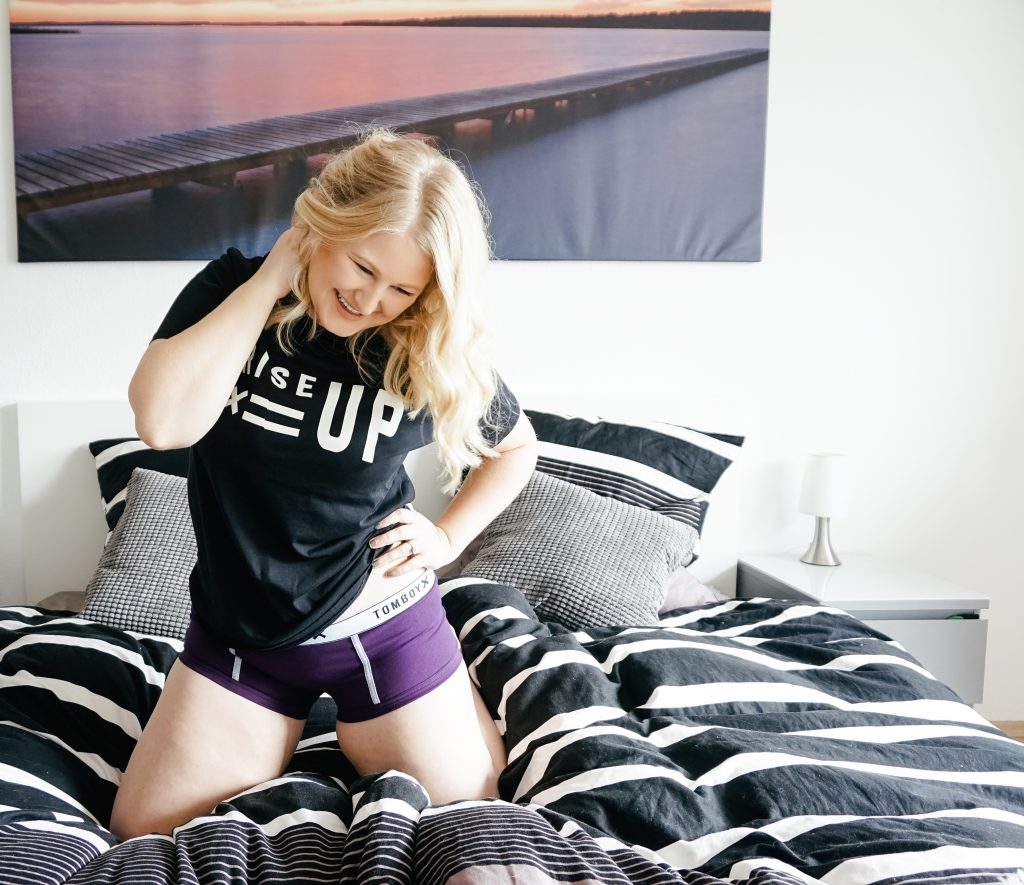 Seriously guys, how have I just found these?! I don't think I will be going back to Victoria's Secret anytime soon…
What I am Wearing:
Purple Briefs – 2.5″ Tomboy Shorts in Plum (find them in lots of colors HERE)
Black Briefs – 4.5″ MicroModal Trunk in Black (find them in lots of colors HERE)
T-Shirt – Rise Up Tee in Black and 100% of the proceeds of this tee go to help the Southern Poverty Law Center (find it HERE)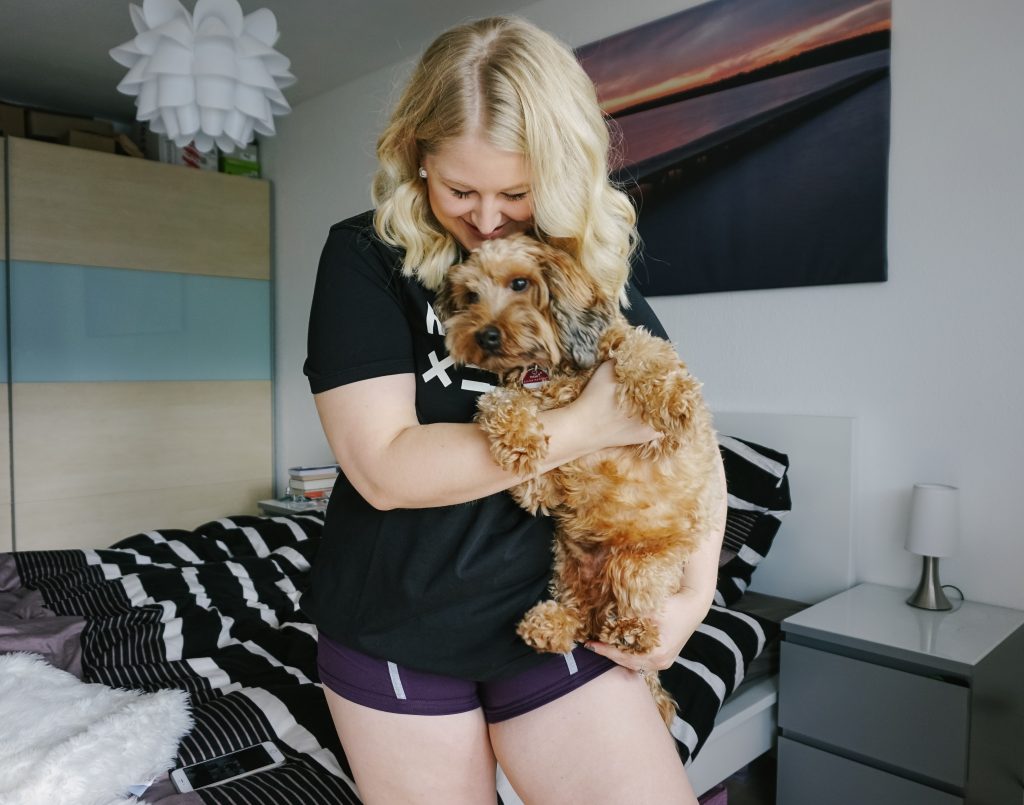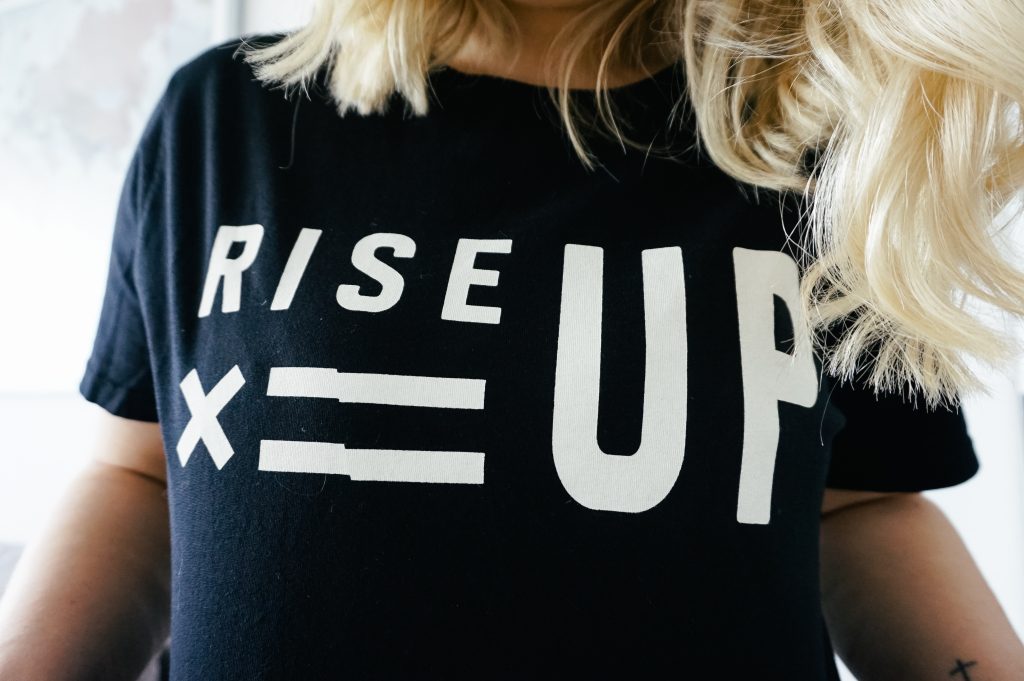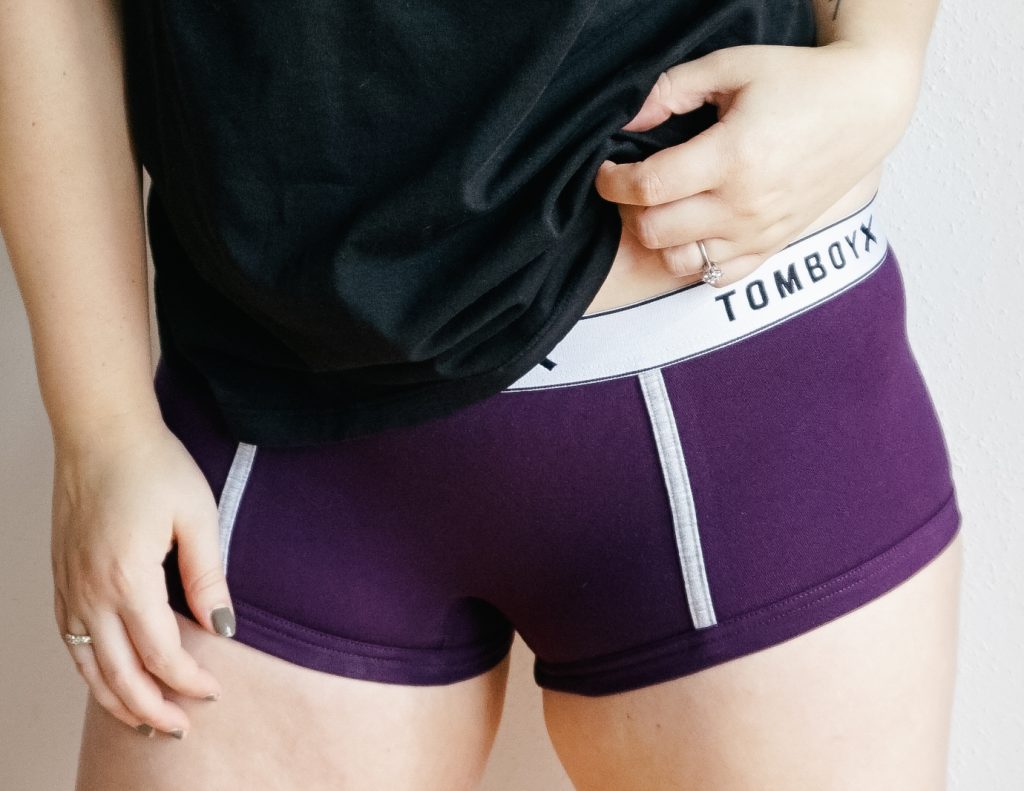 Ready to get a pair (or two… or six) of your own? Then CLICK HERE and use the code LIVE-THE-X (valid through October 31st, 2017) for 15% of off your entire order!