A little while ago, I shared a post about my favorite bra ever – the Enbliss Wireless by Soma. If you missed that post, check it out here.
Since writing that post, Soma has come out with the coolest technology for bra fitting!
They released SOMAINNOFIT which looks like a sports bra, but it has the capabilities to find your perfect bra fit – without any dressing room awkwardness.
*This post is sponsored by Soma, however, all opinions are completely my own. Check out my full disclaimer here.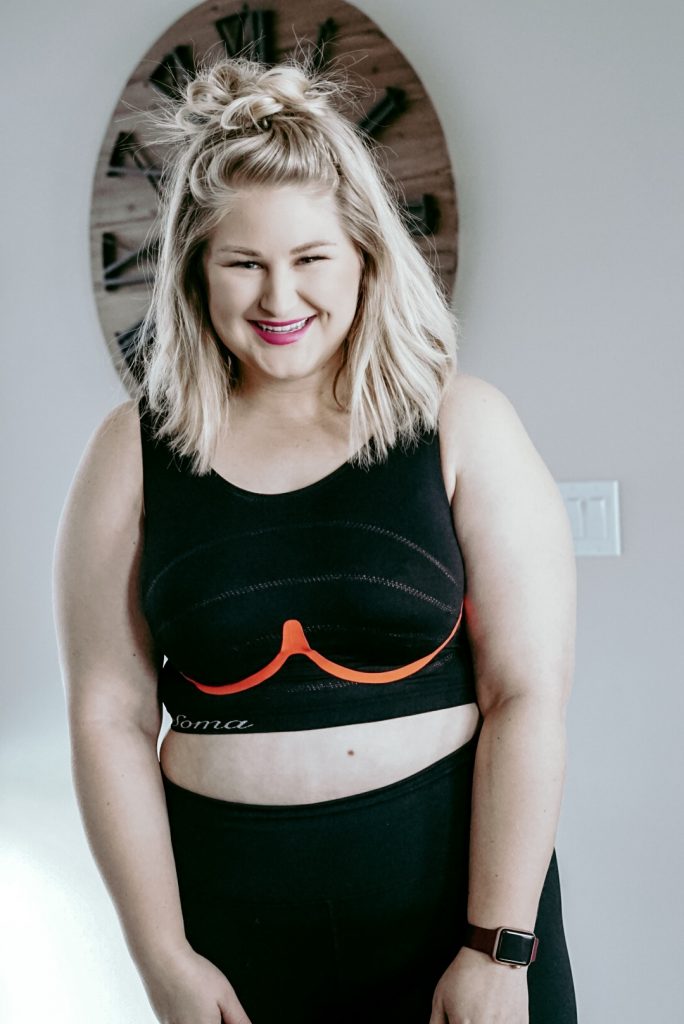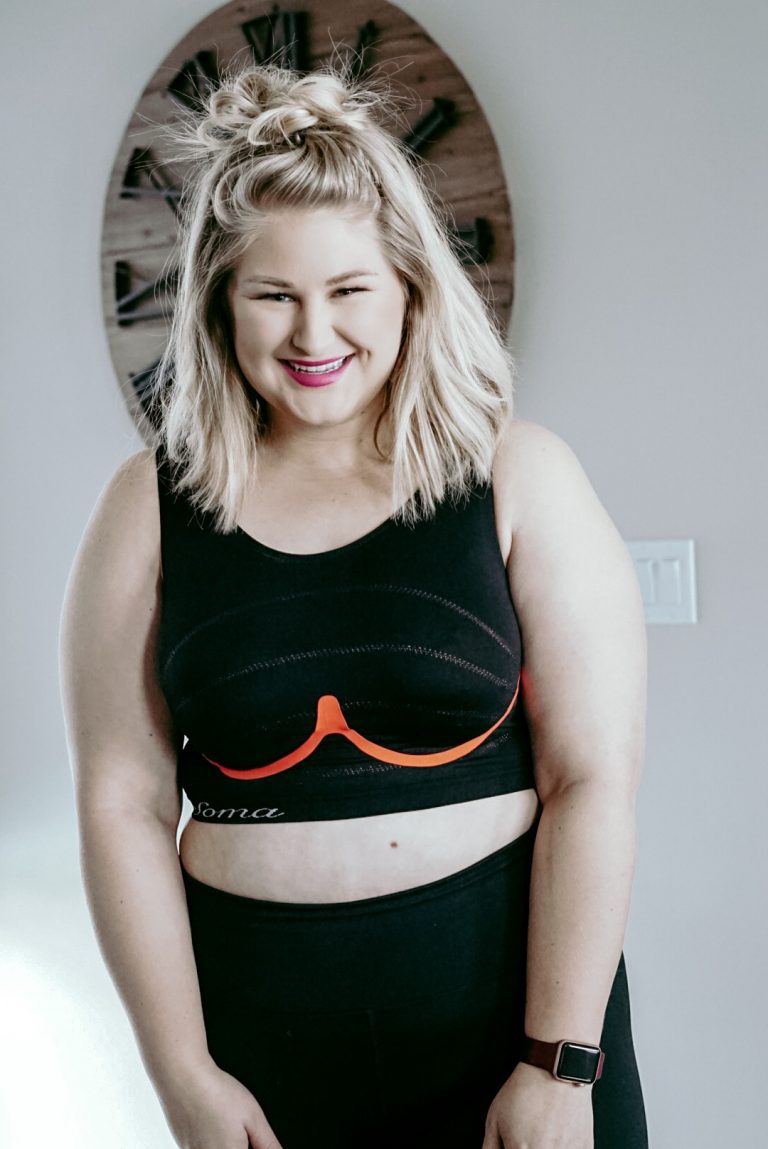 The SOMAINNOFIT is worn over your bra, and syncs via Bluetooth with their new SOMAINNOFIT app. The app tells you exactly how to get the perfect measurement. In just a couple of minutes, I was able to find out that I actually was wearing the wrong size. Who knew!
After the app provides your measurements, it then will tell you the best bra size for each of their different bras. I must have been a bit in between sizes because the app recommended that I wear a 38D but in some bras it was suggesting I try the 38DD.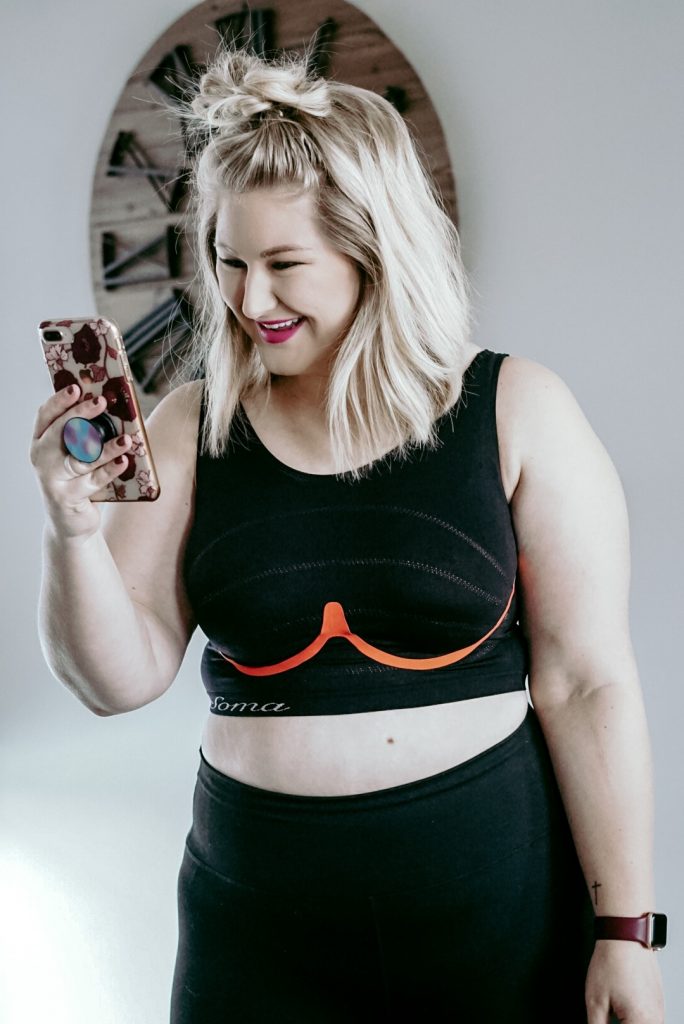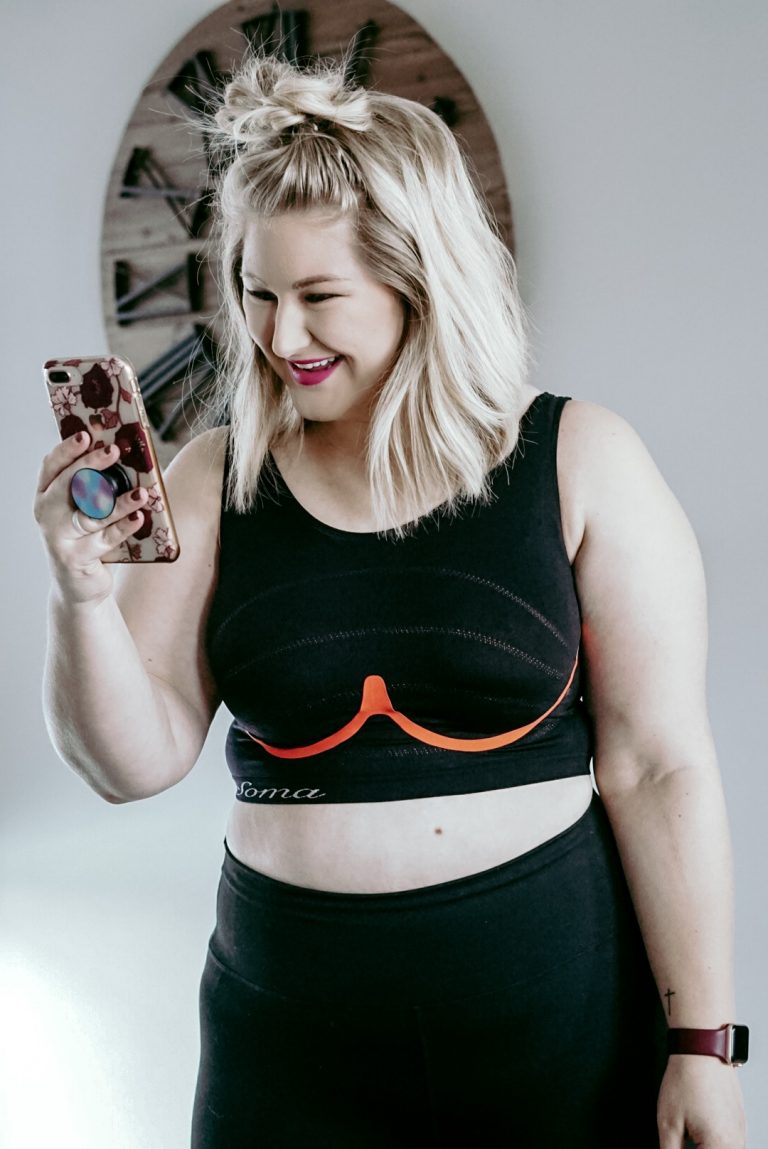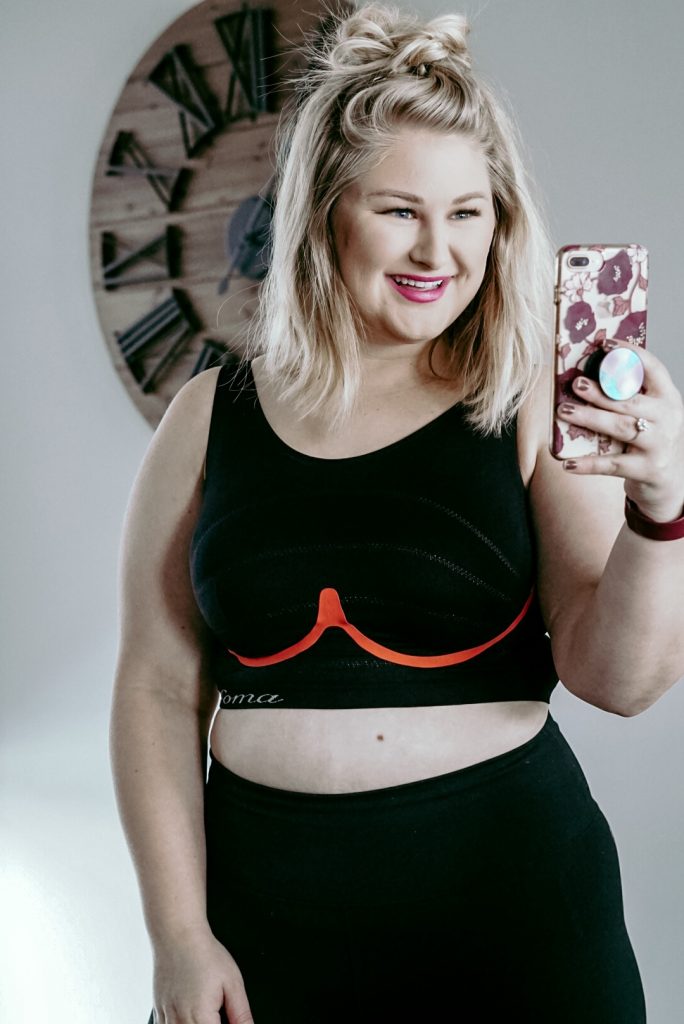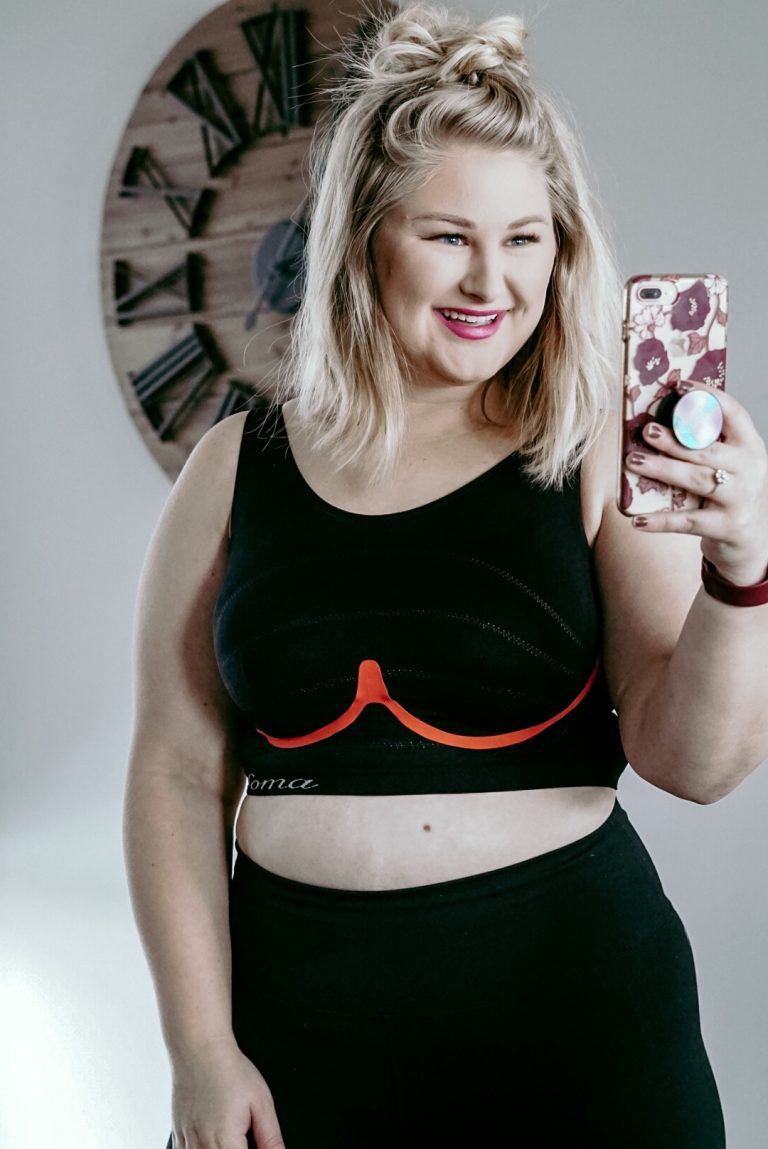 "SOMAINNOFIT continues the legacy of Soma's mission to break new ground with innovative styles and powerful solutions for women that focus on fit and uncompromising comfort.

We believe every woman deserves a bra that fits them perfectly, and our innovative technology provides a new, easy way for our customers to find their bra fit and purchase bras from the comfort of their home. Soma's unique tool furthers our commitment to providing most amazing service for women because, at the end of the day, we believe it's what's underneath that really matters most."

Mary van Praag, President, Soma
Since most women wear bras daily, we deserve to find the absolute best fit possible. Because no one wants a too tight band, straps that constantly need to be pulled up, or overflowing cups. Soma is making this a reality.
Upon releasing the SOMAINNOFIT, it sold out in a matter of hours. Luckily your local Soma store can hook you up! In order to find the store nearest to you, click here! And if you can't get to the store, then make sure to get your pre-order in online – so you can get it as soon as it is restocked!