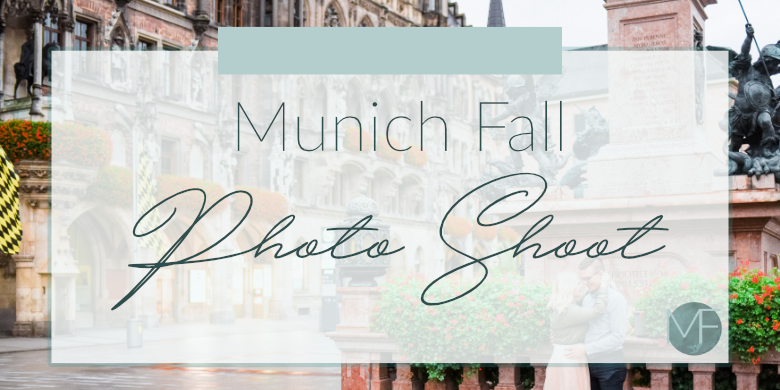 Recently, Manuel and I were super lucky to be able to work with the incredibly talented Marina Claire + Co Photography! A couple months ago, Marina and I connected in a Facebook Group after hearing that she would be traveling to Munich and was searching for a couple to use in a Munich Fall Photo Shoot. I jumped at the chance!
The morning was overcast and threatening to rain but luckily the rain held off until we were finishing up. Manuel and I were super excited to show Marina (and her travel mates) around Munich. She captured some amazing pictures and I was super excited to be able to use them for my new branding and course launch!
Marina is from the Ohio area, and if you are too, you should certainly check her out! Find her here: Website | Facebook | Instagram
Below are a few of my favorite pictures that she captured of Manuel and I, and if you browse around the site, you are sure to find more!
I especially love the ones that we took at Siegestor Tor! Fun history facts: The Siegestor Tor was originally commissioned in 1852 as a salute to the Bavarian army. It was demolished during WWII but was partially reconstructed and today it still stands as a reminder of peace.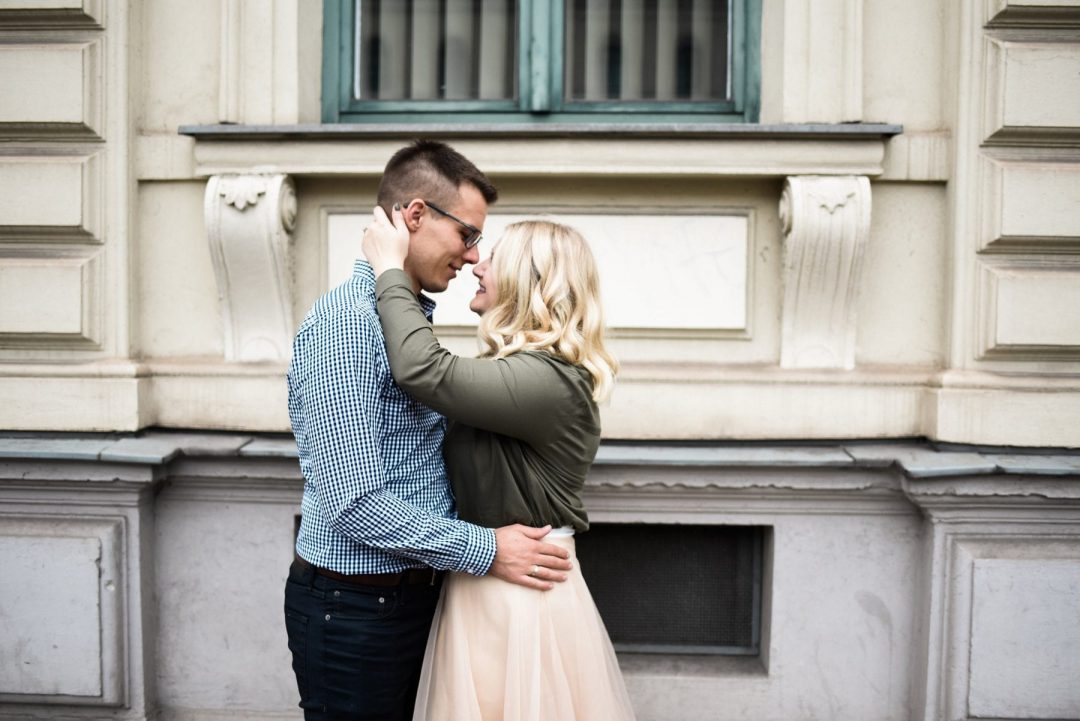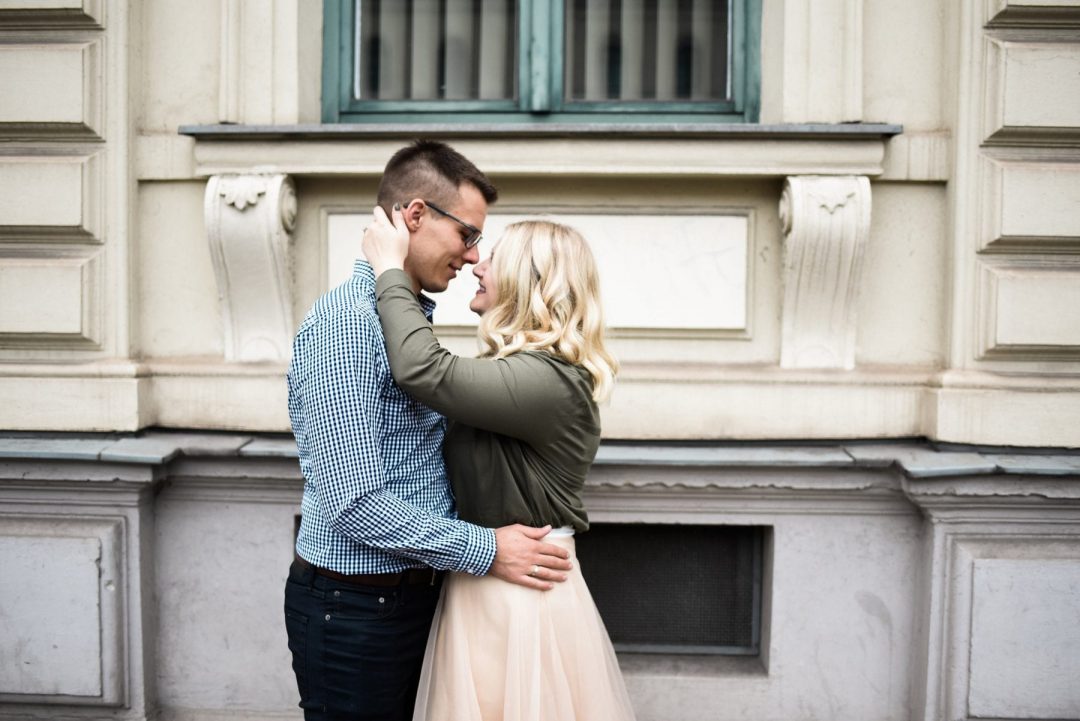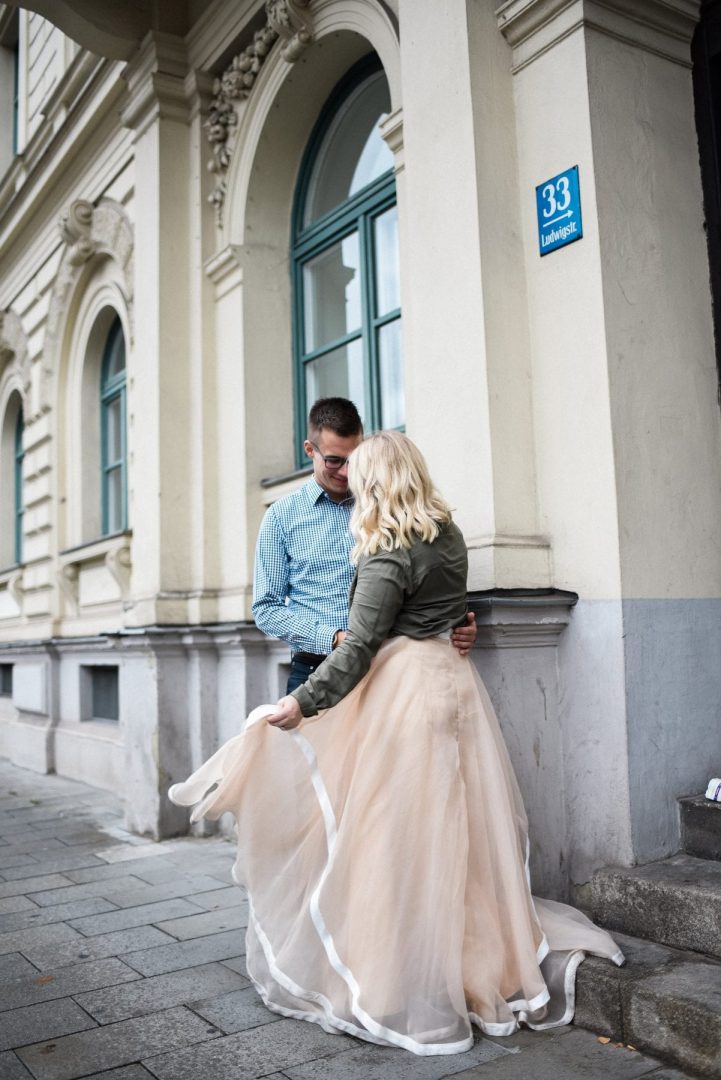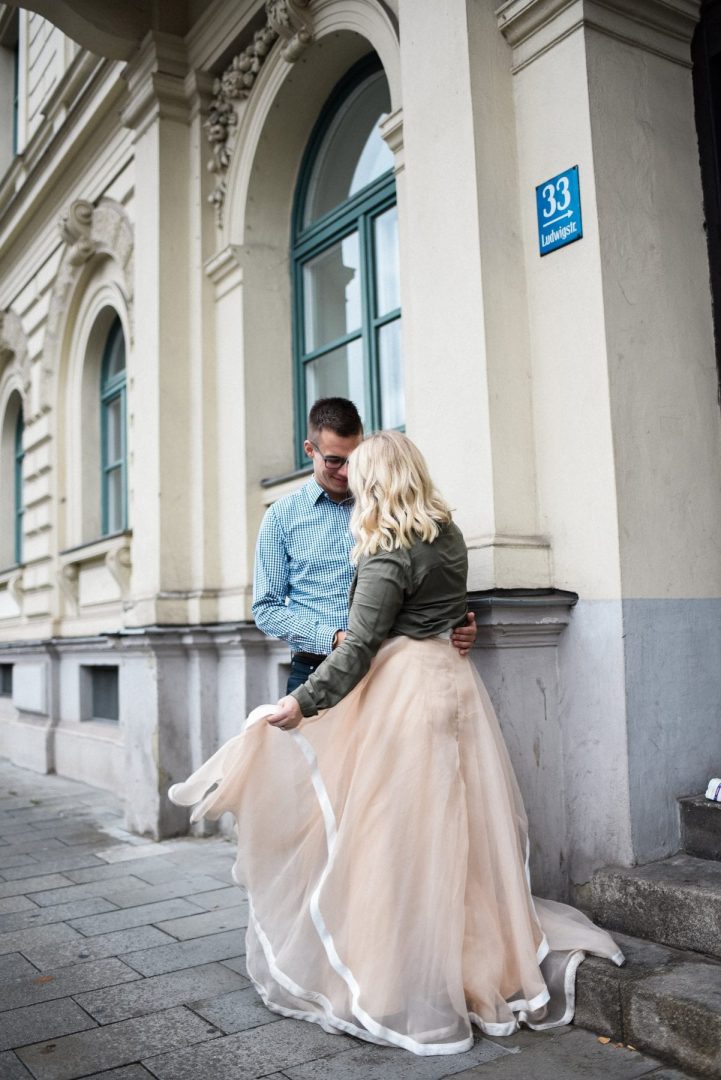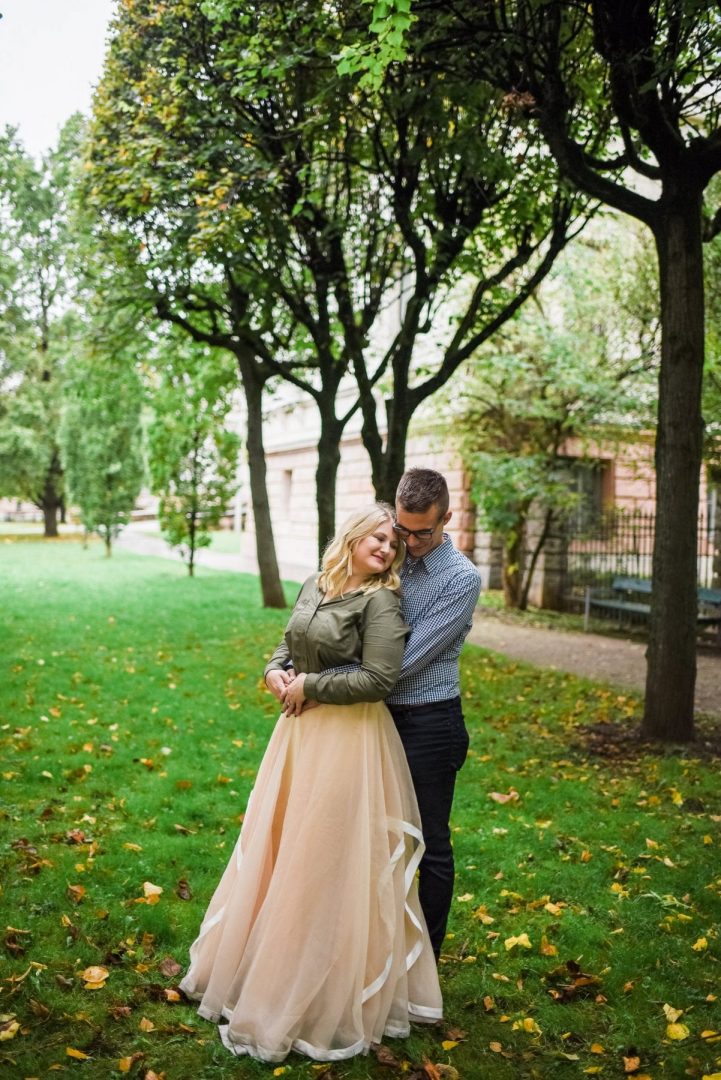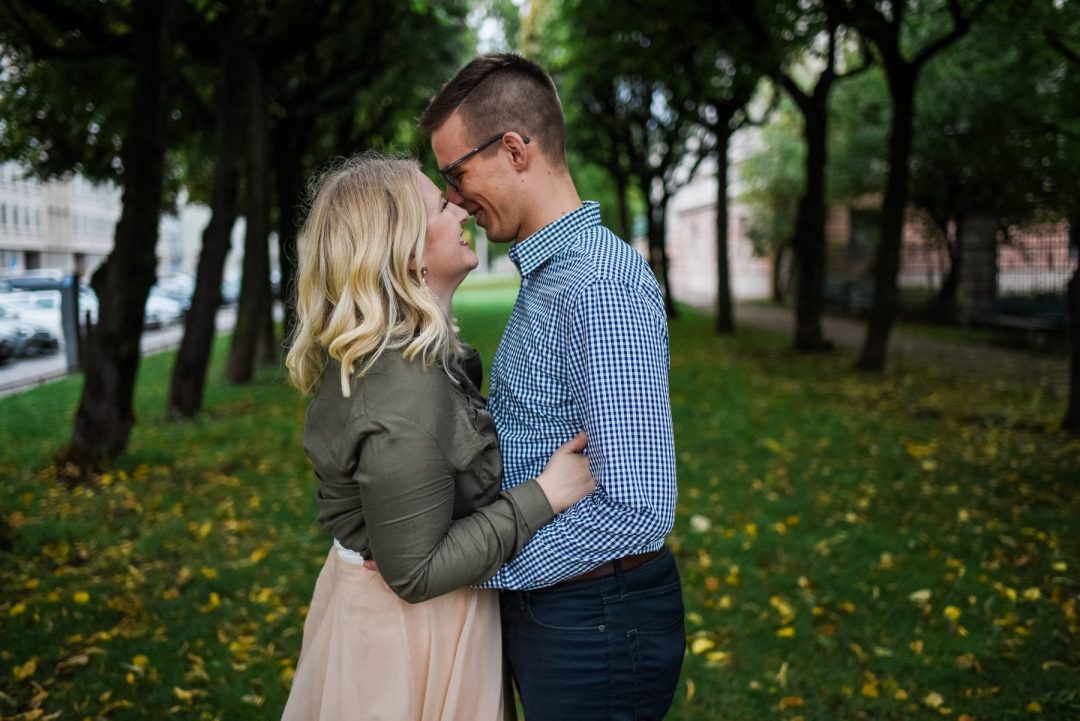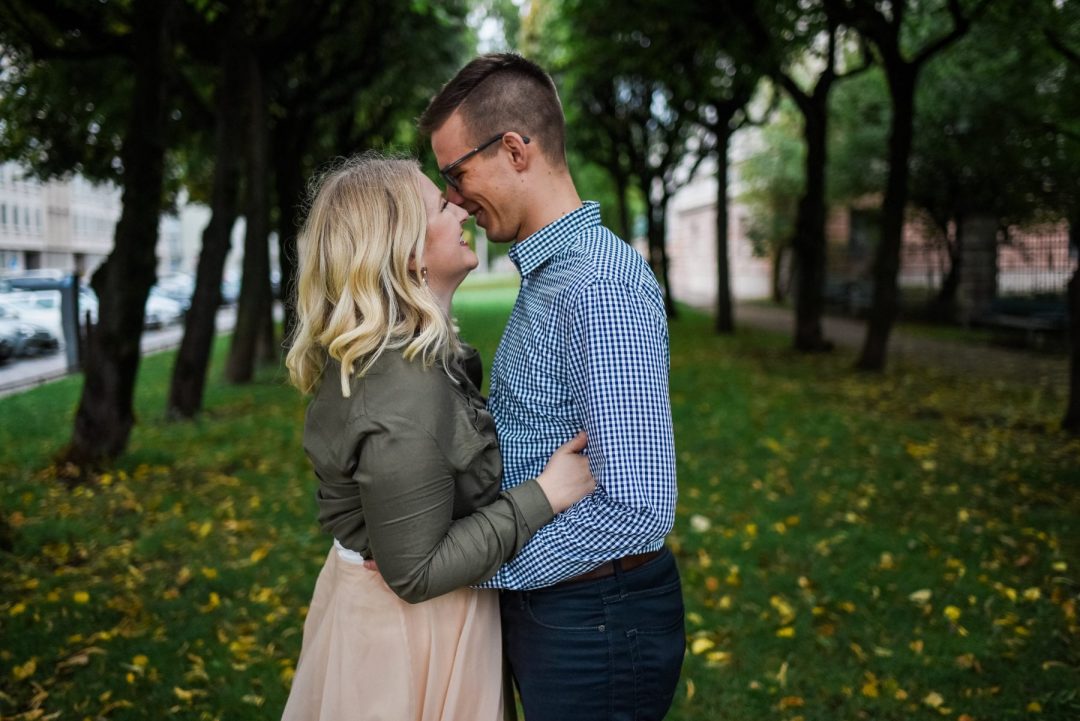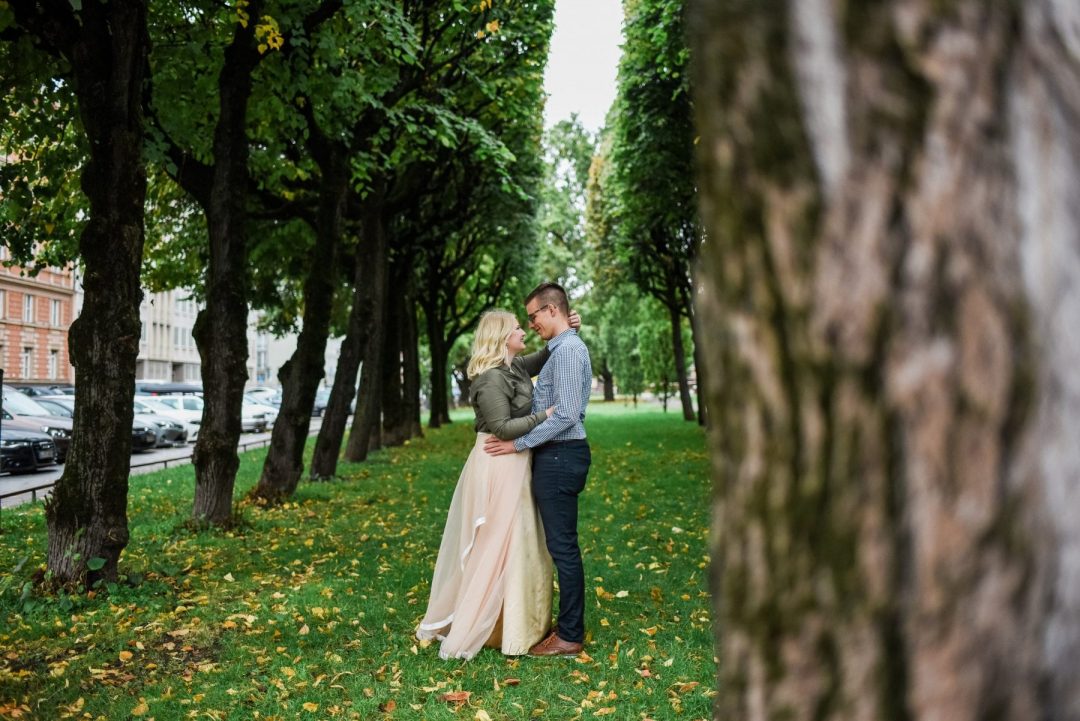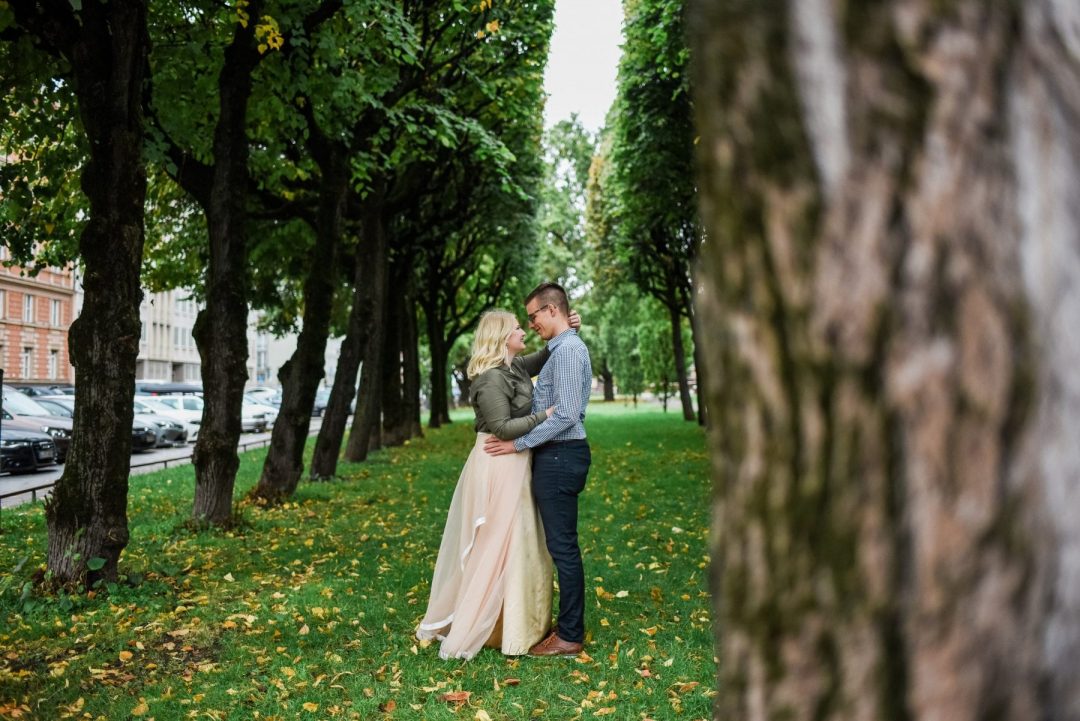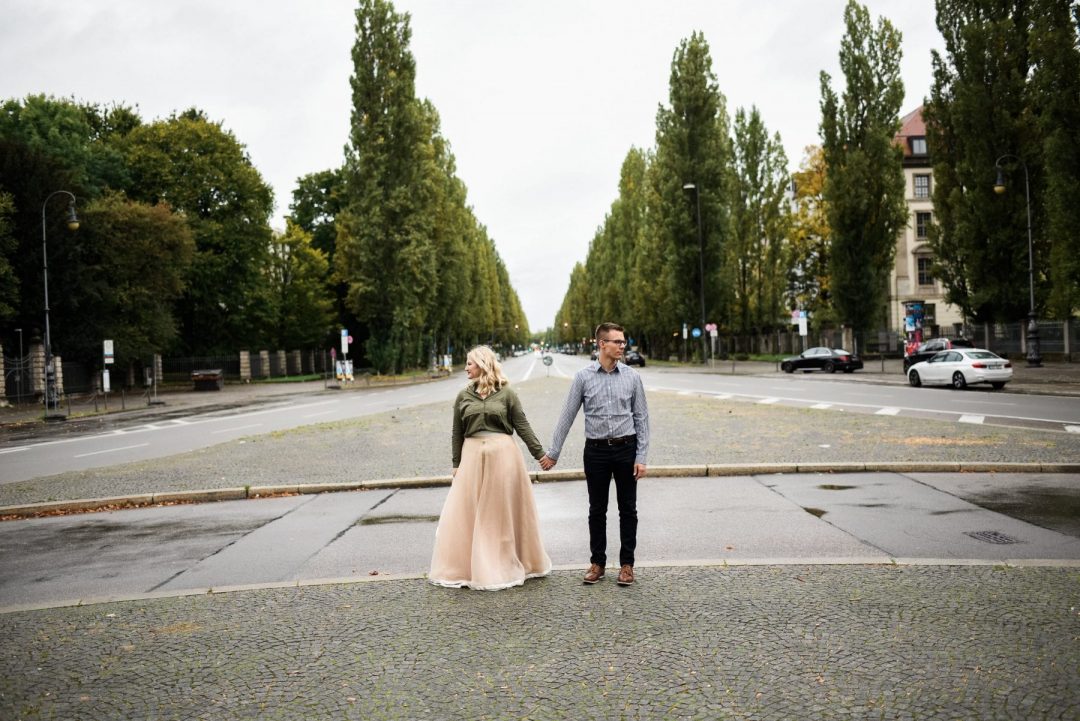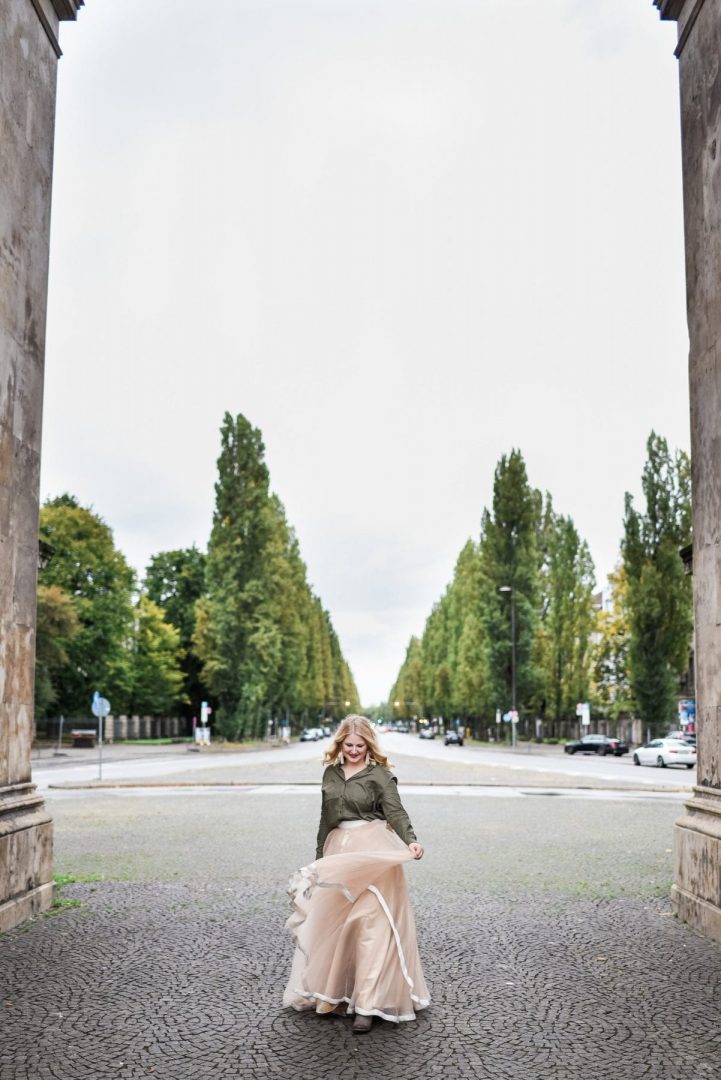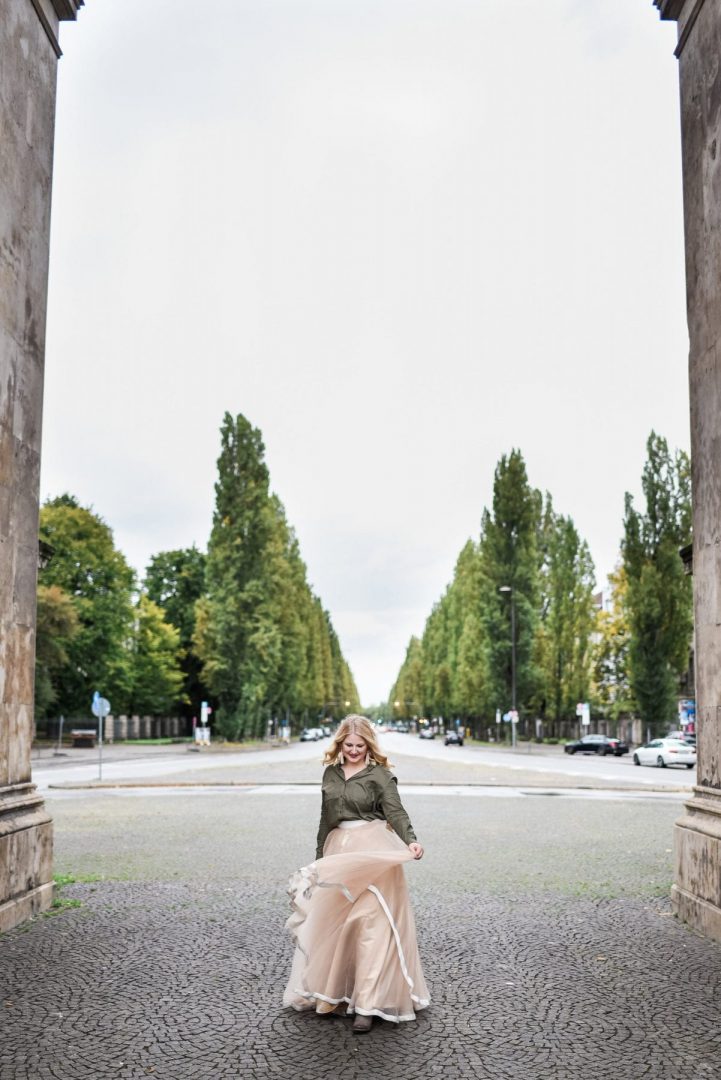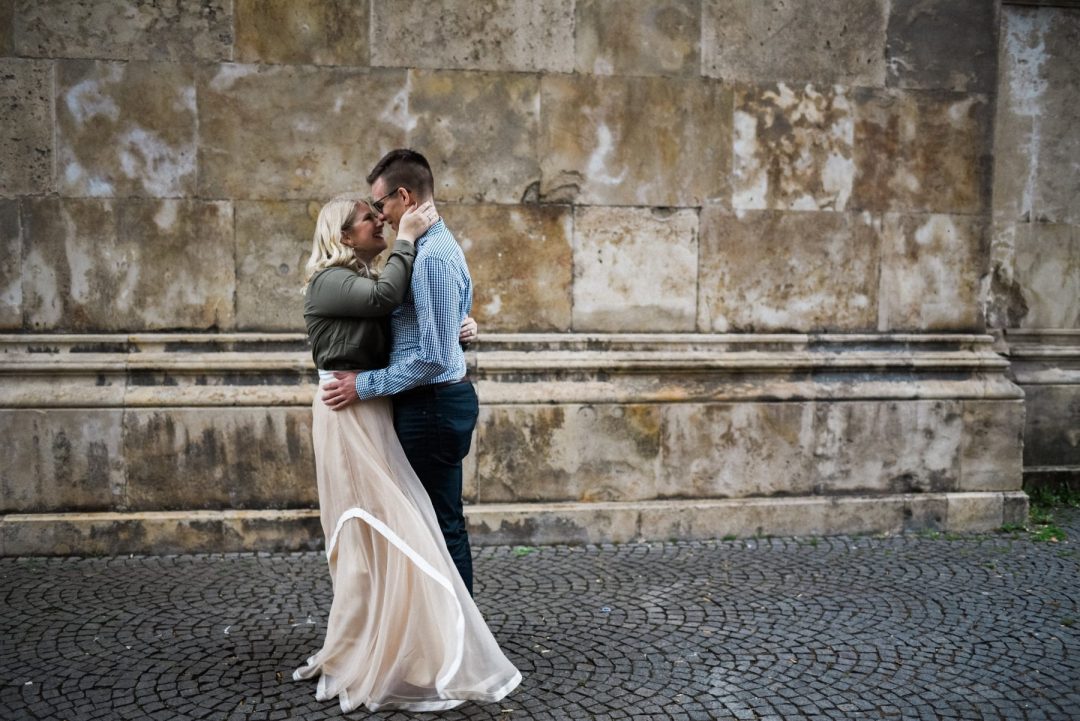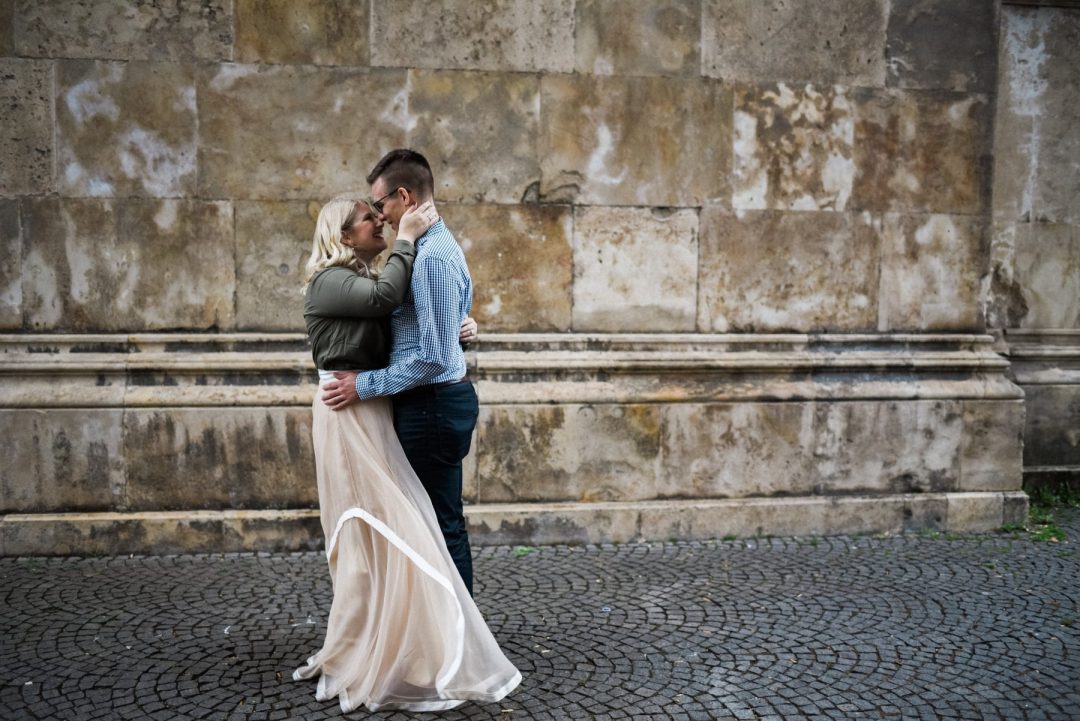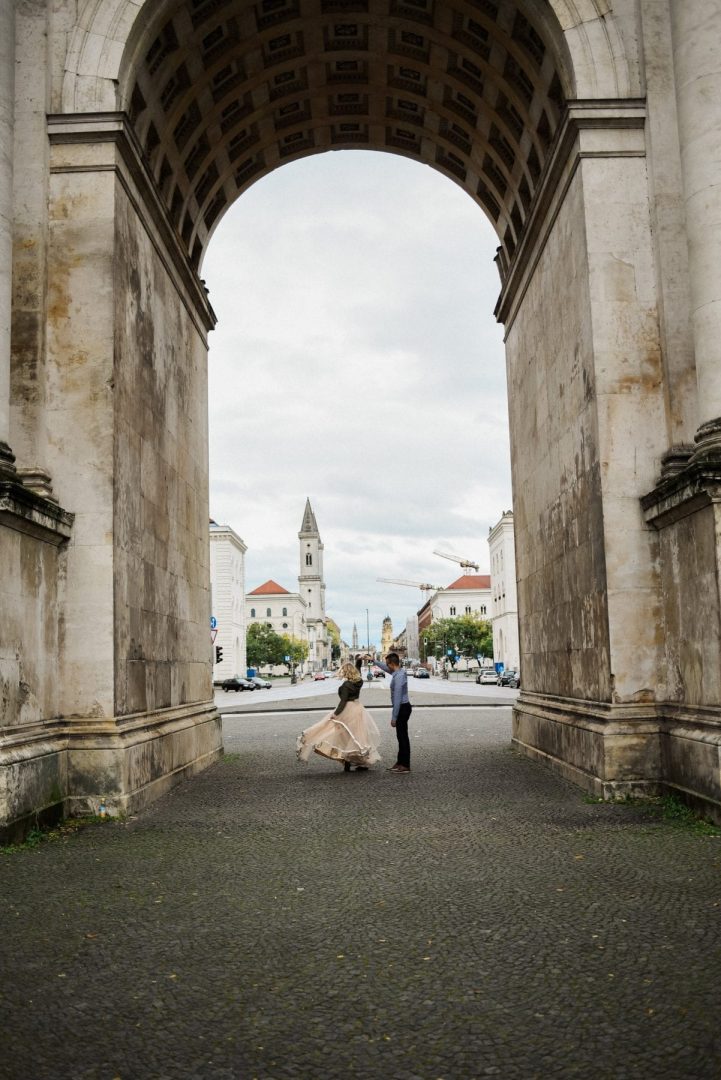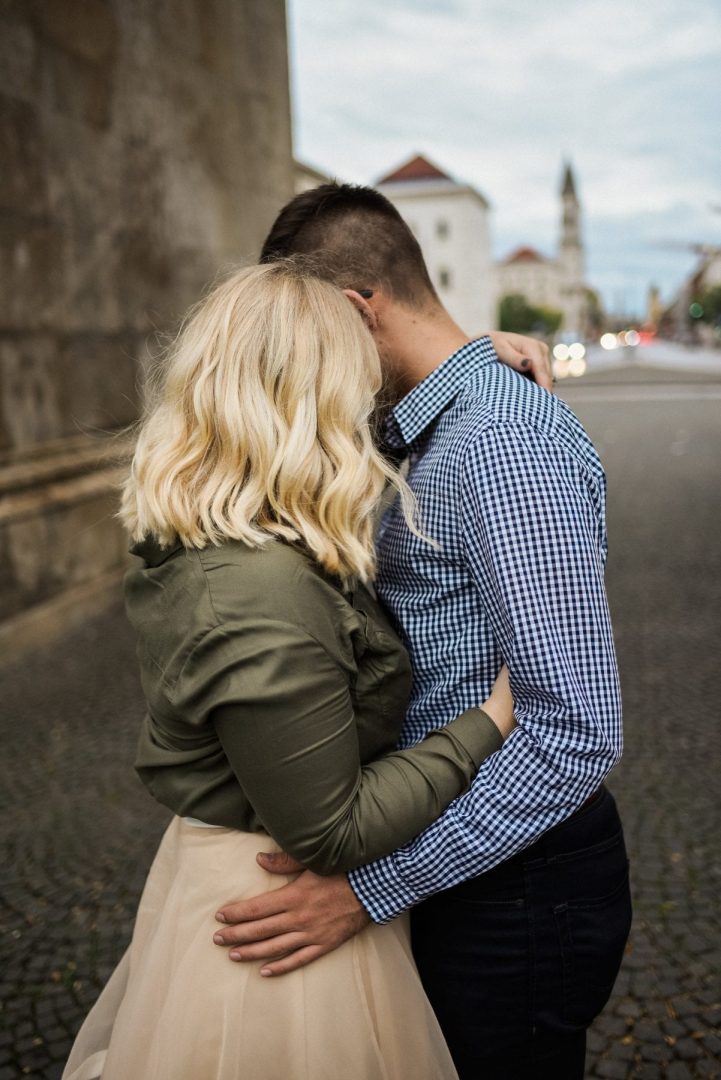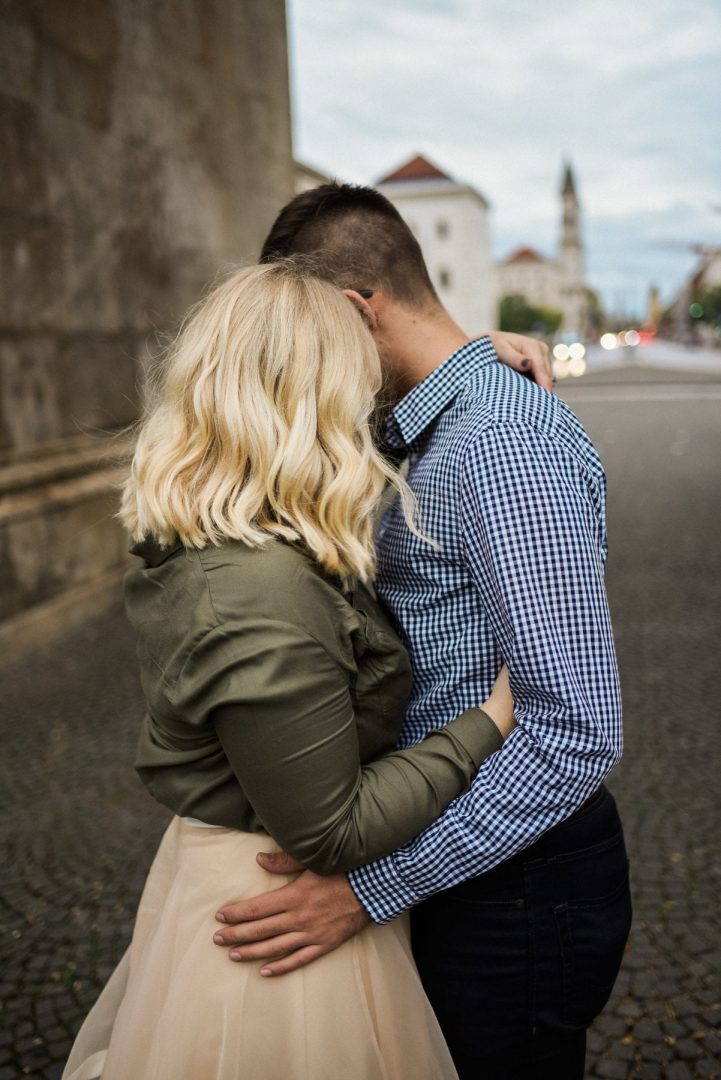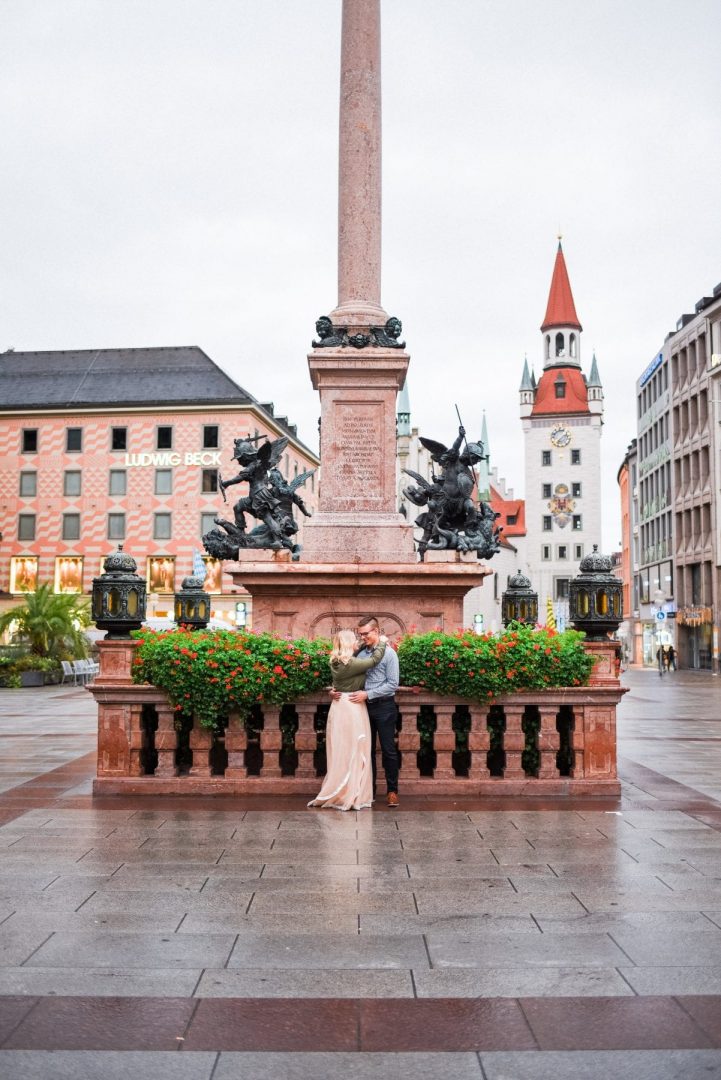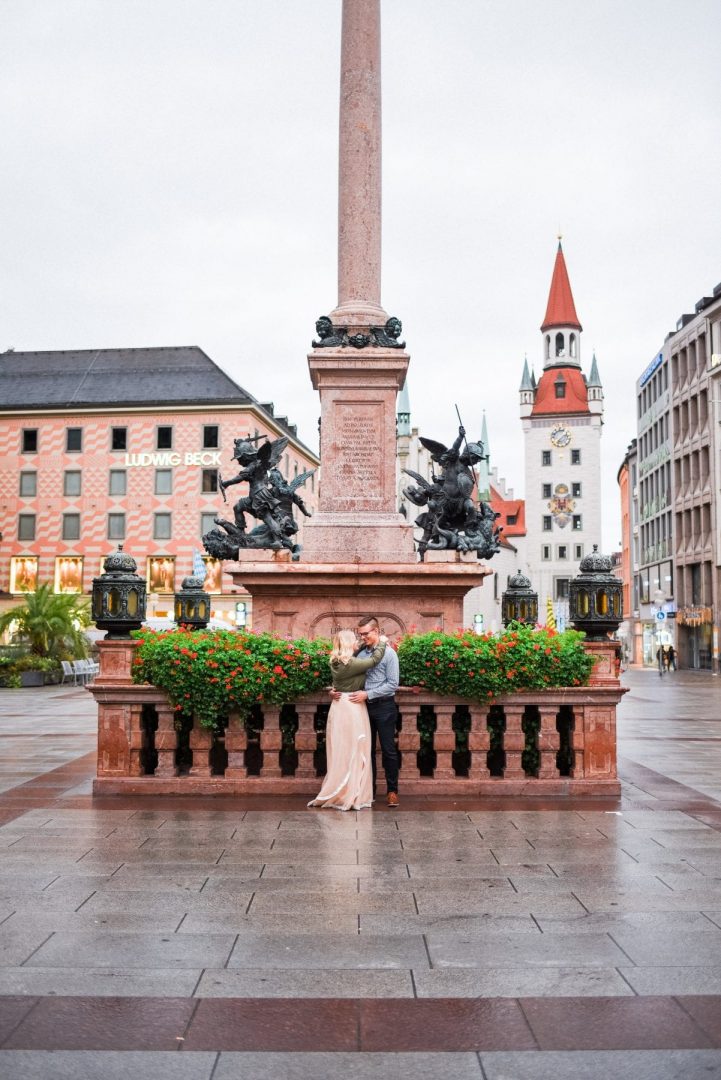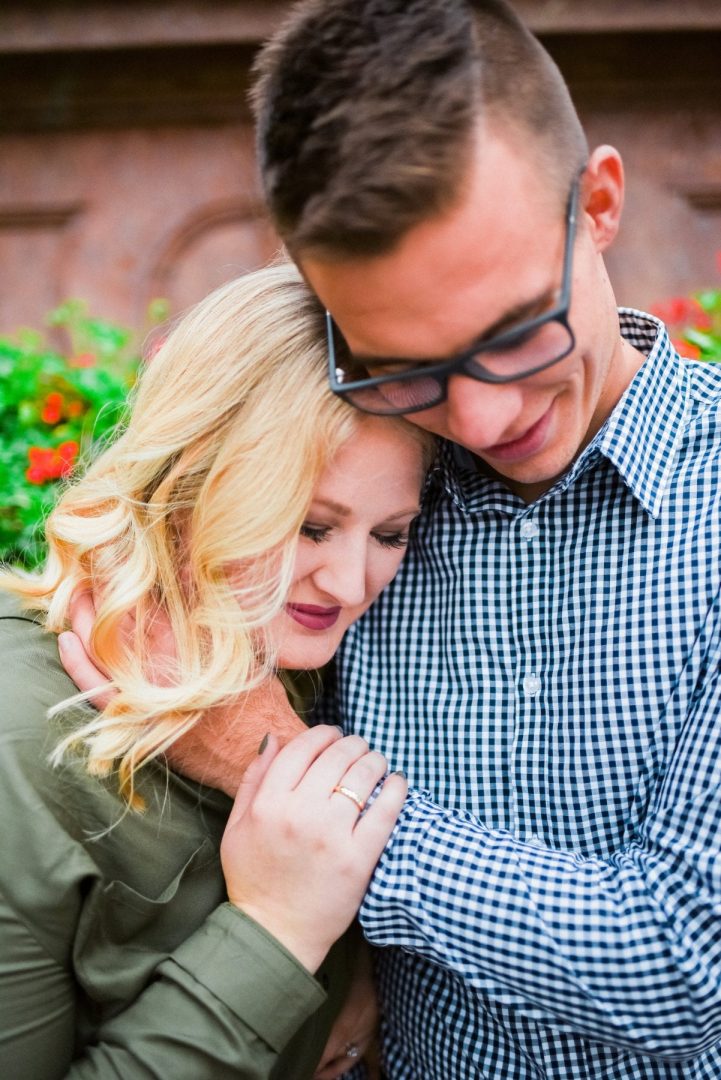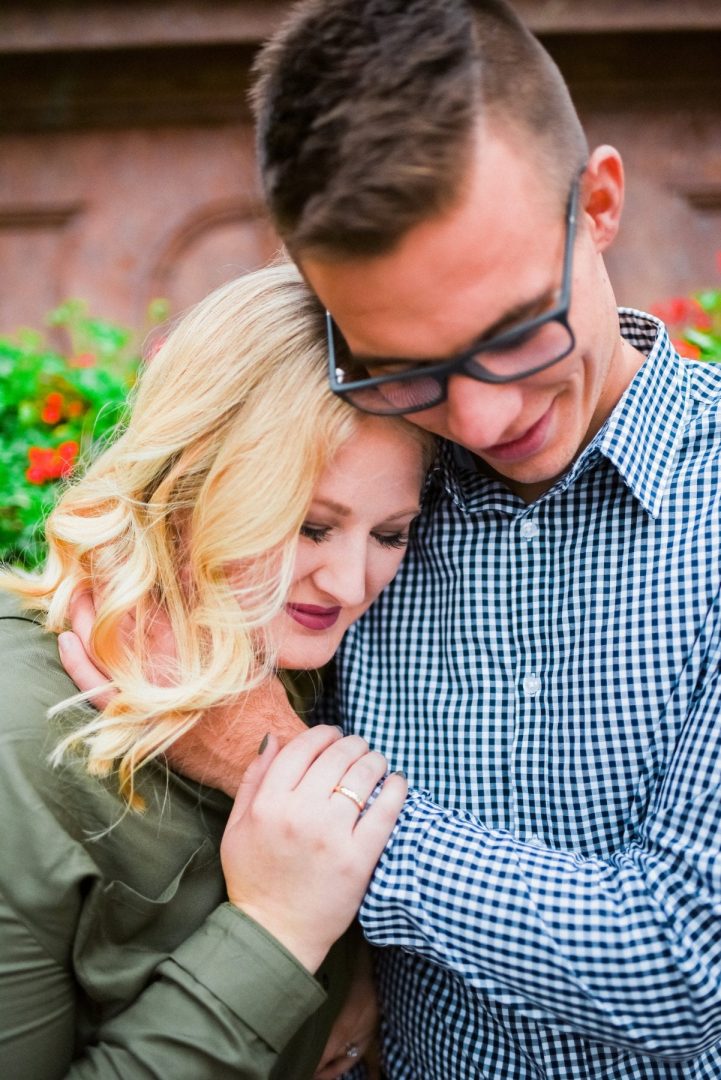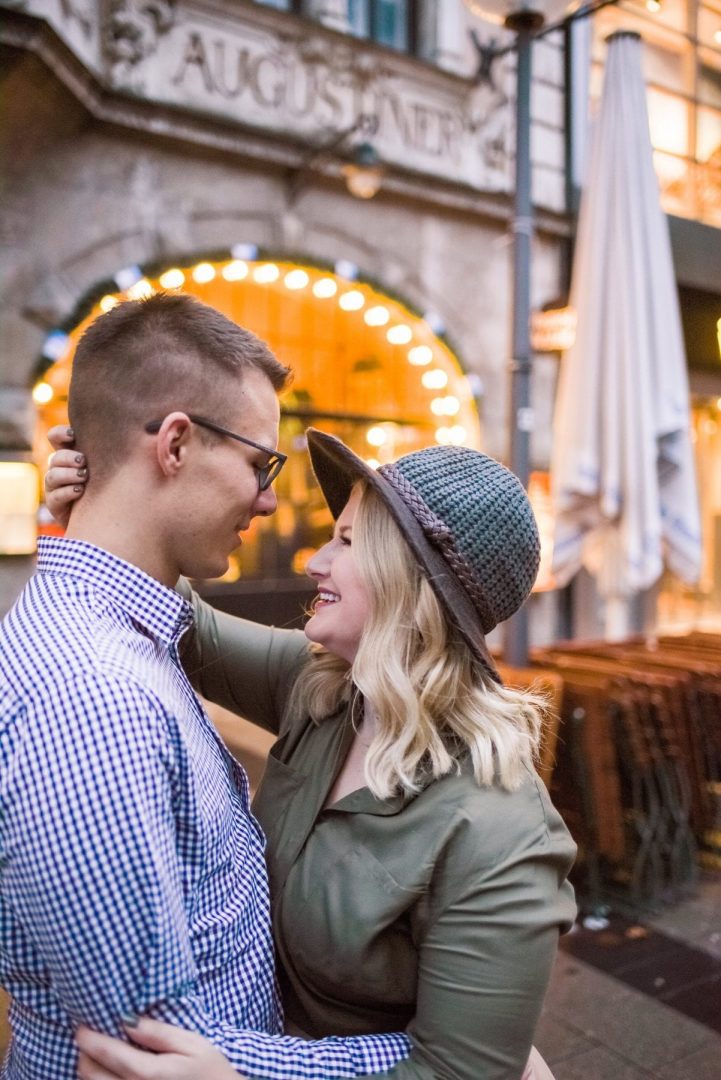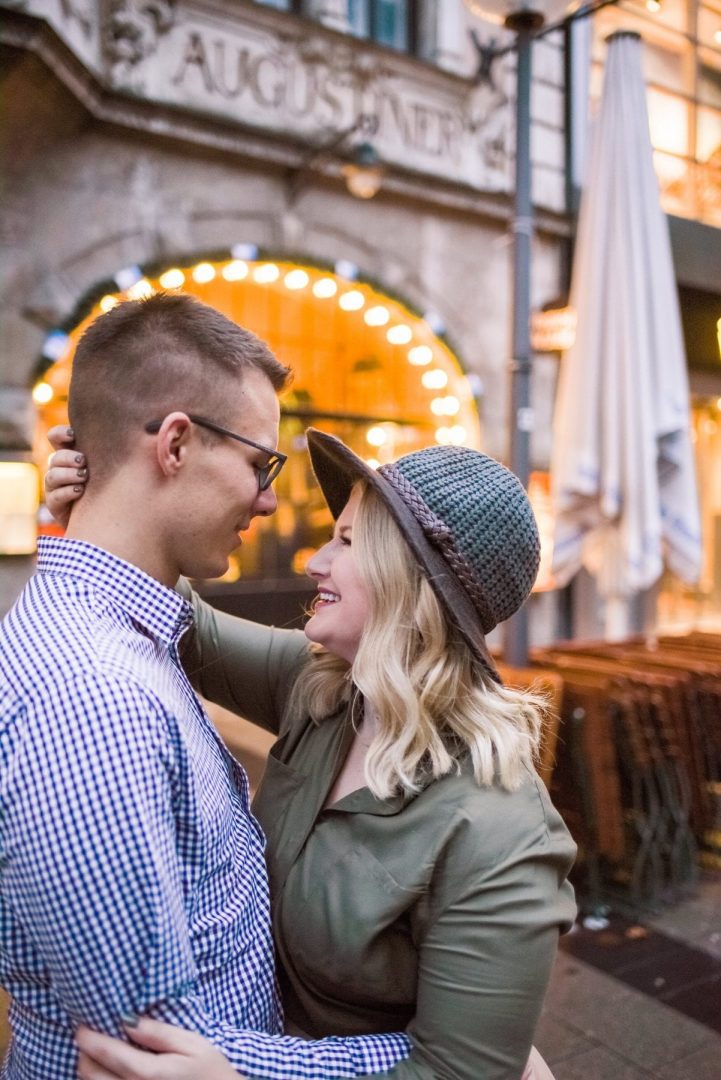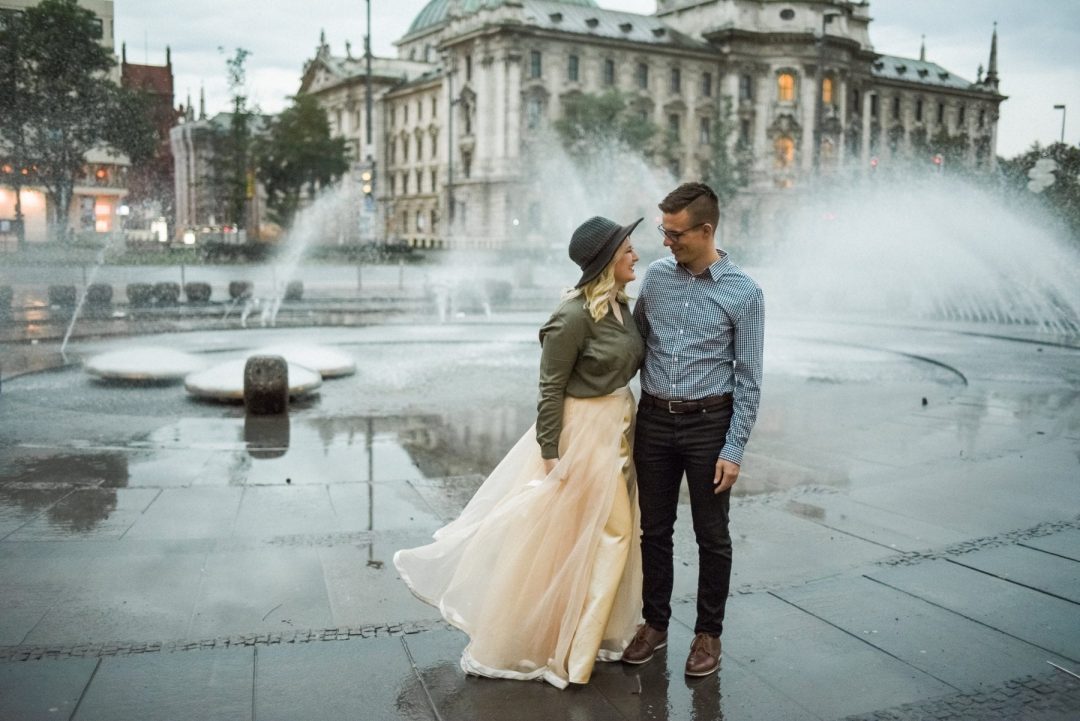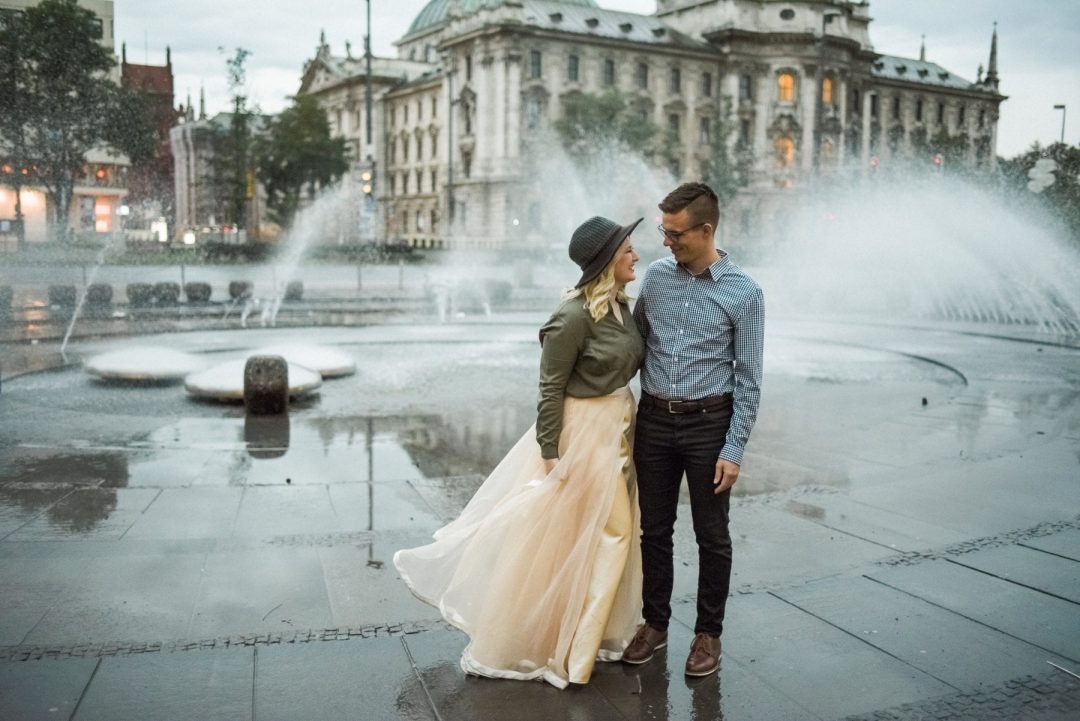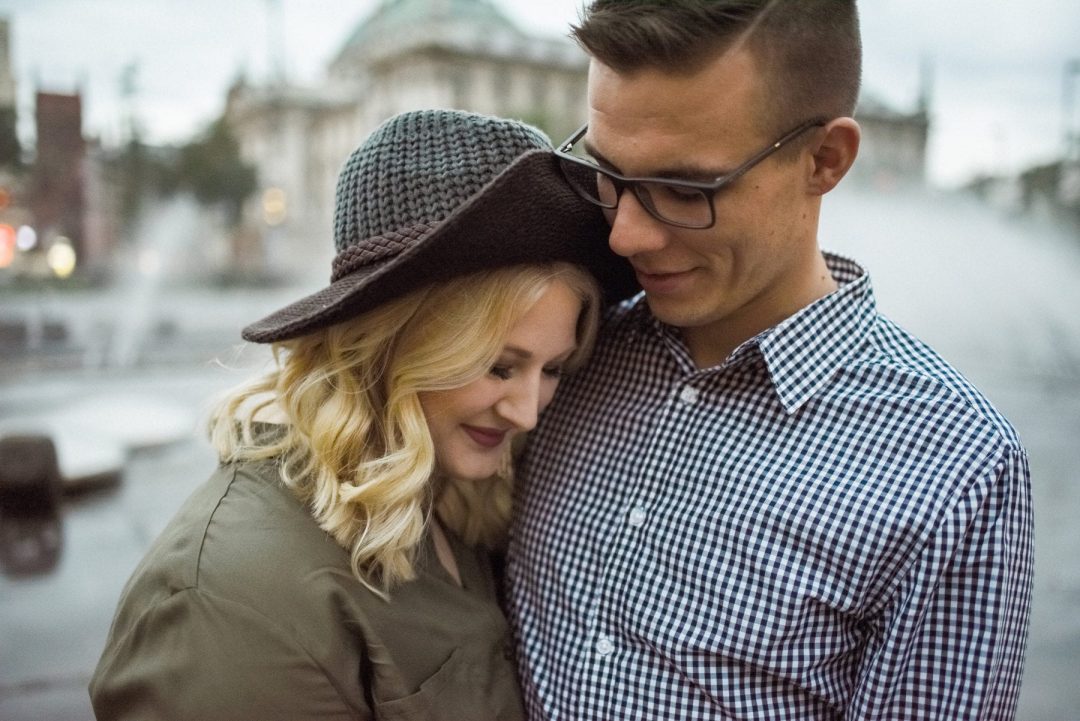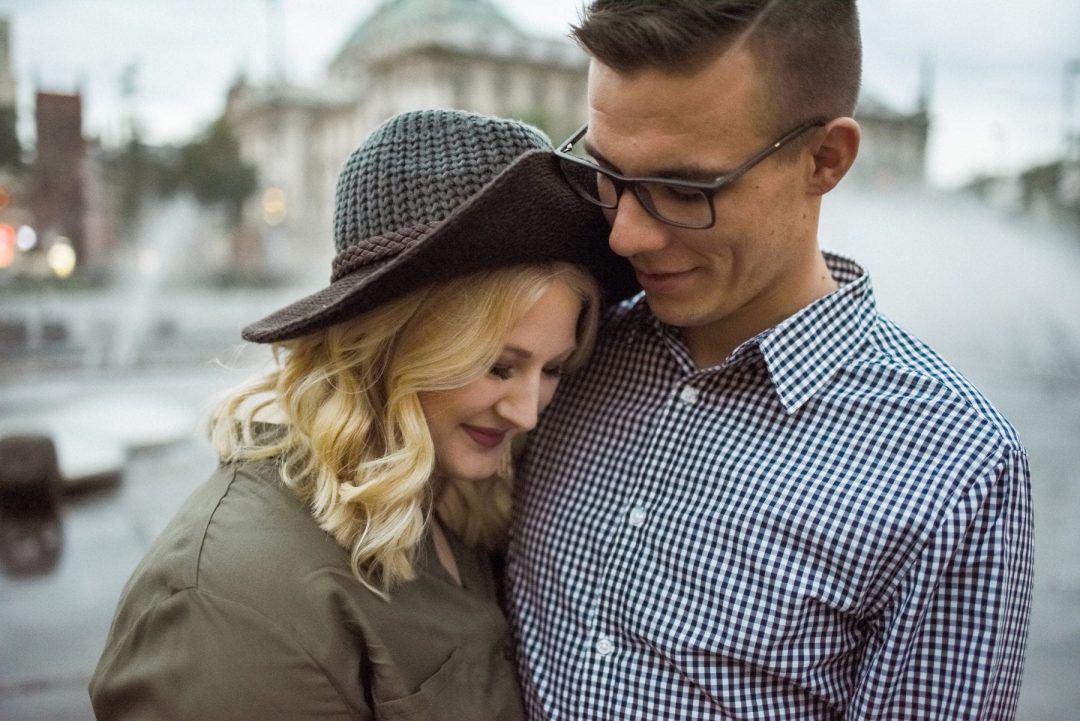 I would love to hear from you! Do you try to get family pictures done often? I always want to make sure that we get lots of pictures taken, just because I know that one day we will look back and cherish these memories.
I do always struggle with finding good ways to share the pictures with family and friends. Maybe I should try to create a Holiday card this year? Do you send out Holiday cards? I personally love getting them but I am wondering if it is more effort than it is worth. Share your opinion with me below!