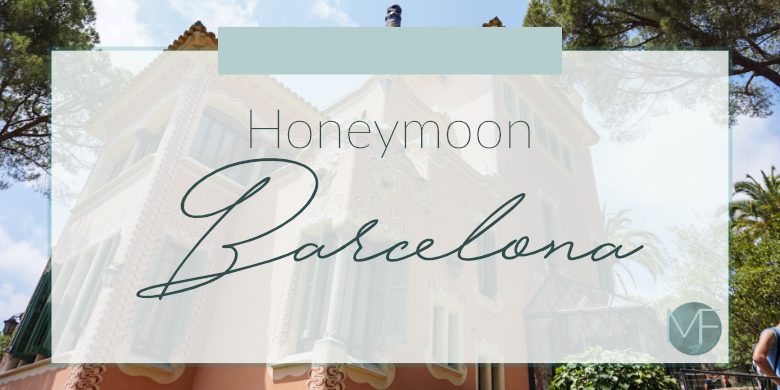 After hanging out on the Amalfi Coast, we were ready for some city exploration in Barcelona. Manuel was super excited for this part of our honeymoon because he is learning Spanish and he just couldn't wait to try it out! (Side note: Manuel already knows German, English, French… and now Spanish?! I can't even seem to conquer German and English!) After arriving in Barcelona we took the AeroBus which was a super easy and cheap way to get from the airport to downtown. 
Once we got to our stop right off of Las Ramblas, Doug, a friend of Paige and Jon's picked us up. He is living in Barcelona and working as a tour guide so it was awesome to have him show us around! For once, we didn't have to worry about finding our way or looking at a map for directions, we could just follow along. After checking into the hotel (in which we had 4 single beds that we had to push together haha!) and cranking on the air, we set out to explore. Our hotel was right off of Las Ramblas in the Gothic Quarter so it was easy to walk everywhere we wanted.
Doug wanted to take us to one of his favorite spots to hang out so we headed to a nearby grocery store, bought some tapas and beers and walked to the beach. The spot we went to was right by the W Hotel and it was awesome! It overlooked the sea and because it was a windy day, there were a ton of sailboats out on the water. Sitting there enjoying a cold beer and the food we got was so much fun and it would never have been anything I would have done on my own because I am not the type to just sit back and relax on vacations. I clearly need to try that more often!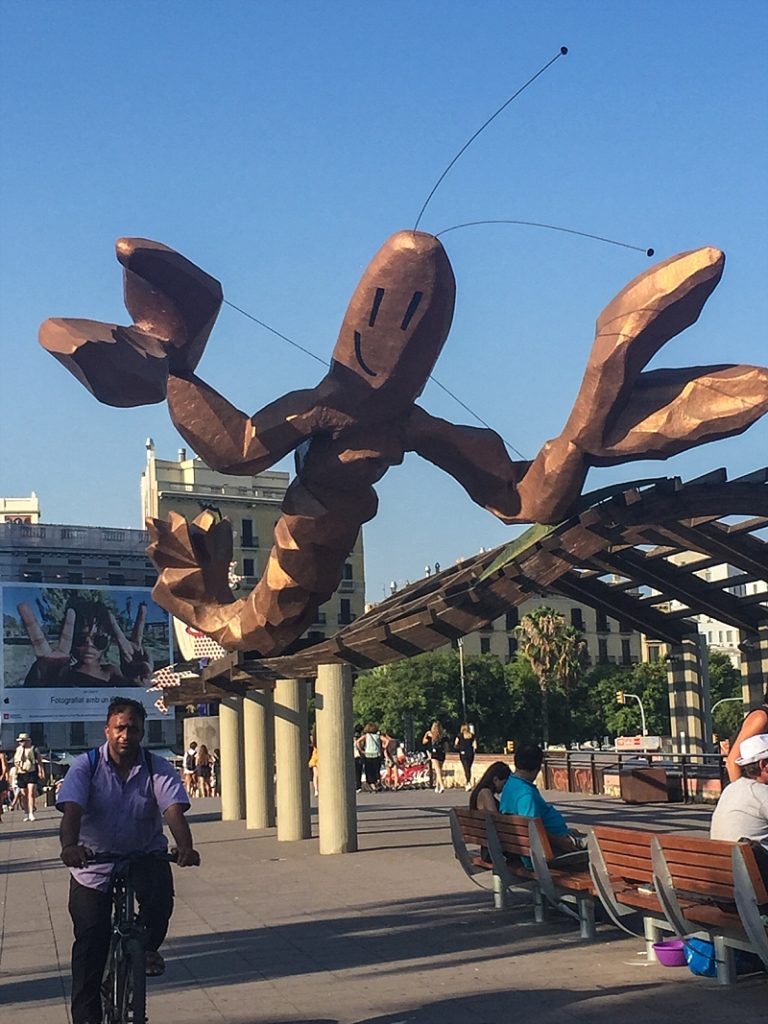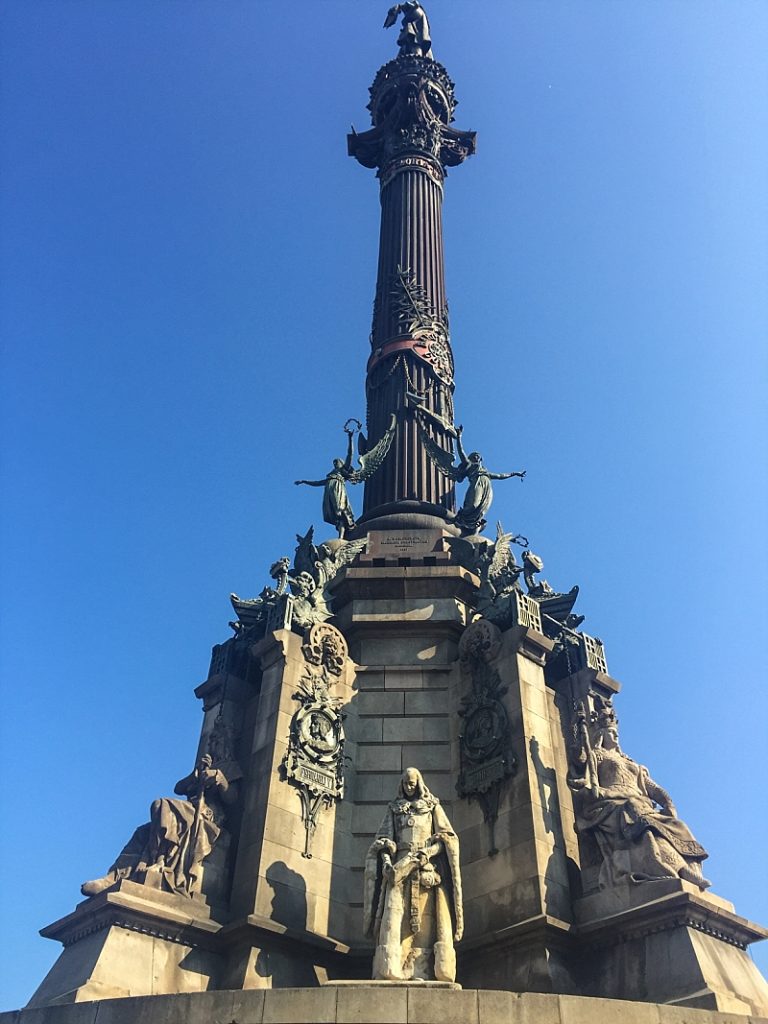 That night we had booked a Tapas tour with Sandeman's New Europe Tours (if you have never heard of them, you gotta check them out! They give fantastic tours and we seek them out in every city. They always offer a "free" tour in which you give the guide the amount you think the tour was worth at the end so they always try pretty hard to make it an amazing tour.) Anyway, Manuel and I had gifted this to Paige for her birthday and we were all looking forward to it. The tour took us to four different places where we got to try a variety of tapas and sangria. We even were taken to a Micheline star restaurant which was really cool! We also got to try drinking Sangria the "traditional" way out of a strange wine pitcher that you poured straight from the pitcher into your mouth. Manuel and Jon were certainly better at this than Paige and I!
On Saturday, we got brunch at Milk and it was fantastic! I highly recommend going there if you are wanting an "American-style" brunch. It was certainly one of the top Salmon Benedicts that I have ever had. Afterwards, we did some shopping and roamed around the city before Manuel and I heading to Park Guell. We naively thought that we would just be able to get tickets into the park when we were there but we were sadly disappointed. The next tickets being sold were almost 10 hours away. So we wandered around the open areas of the park and then went to the Gaudi House Museum which I really liked. The grounds around the house were pretty cool too!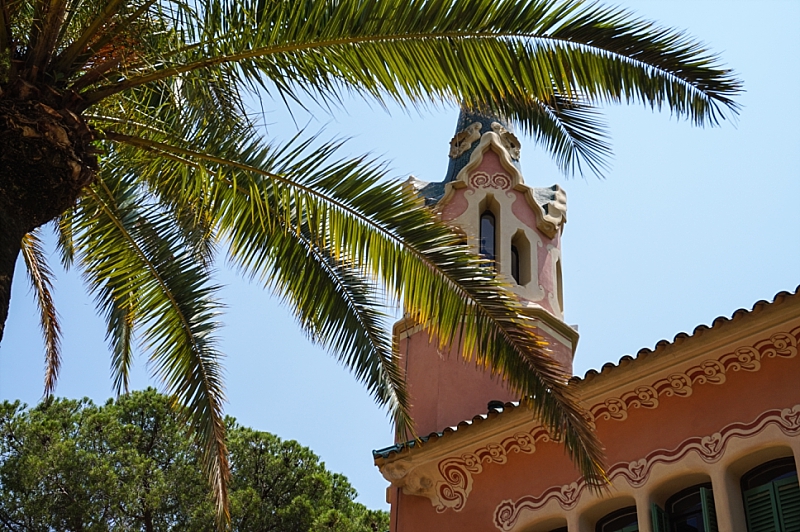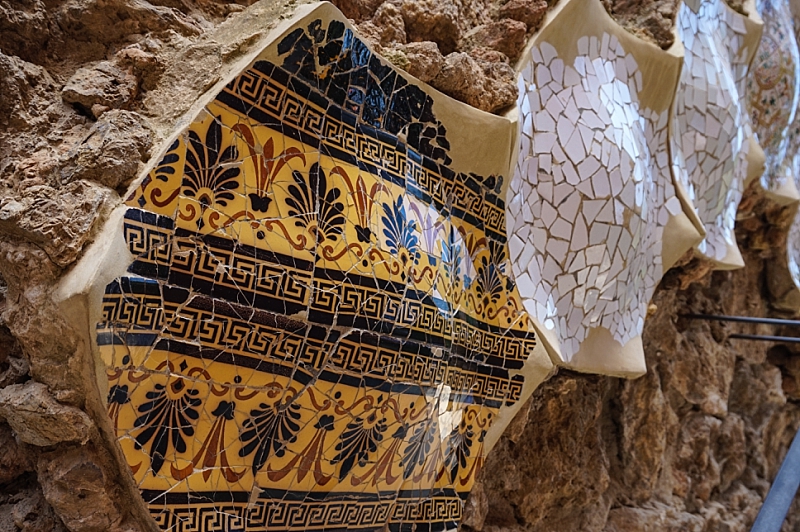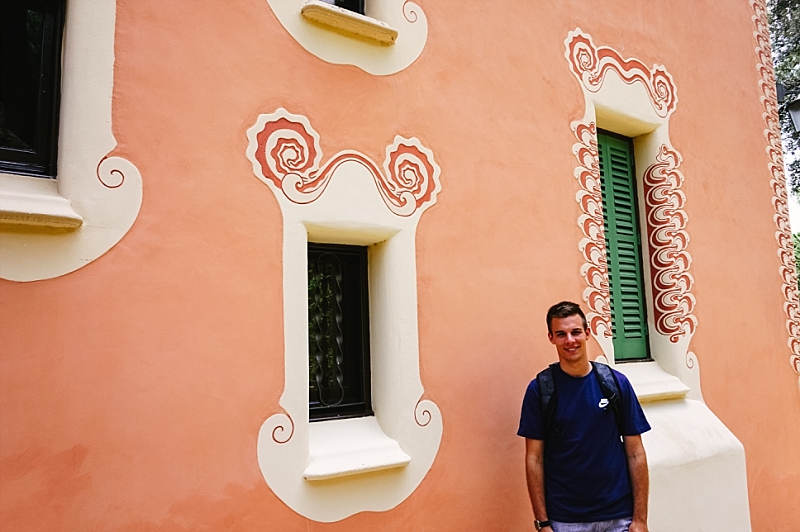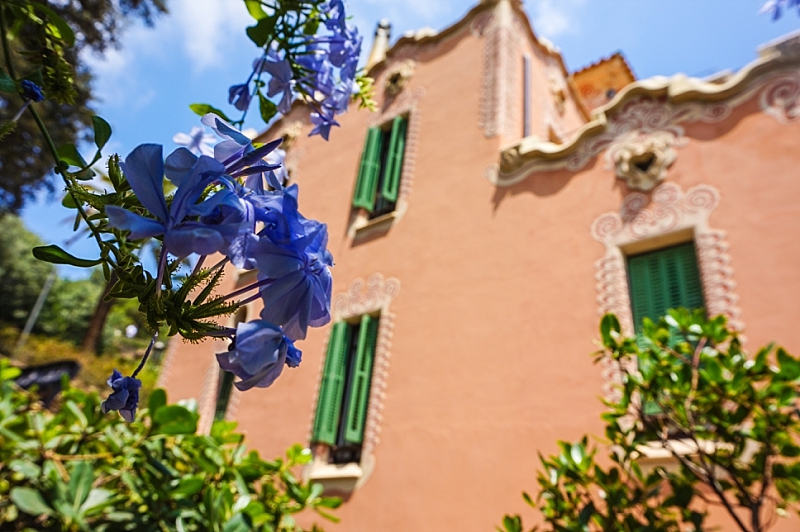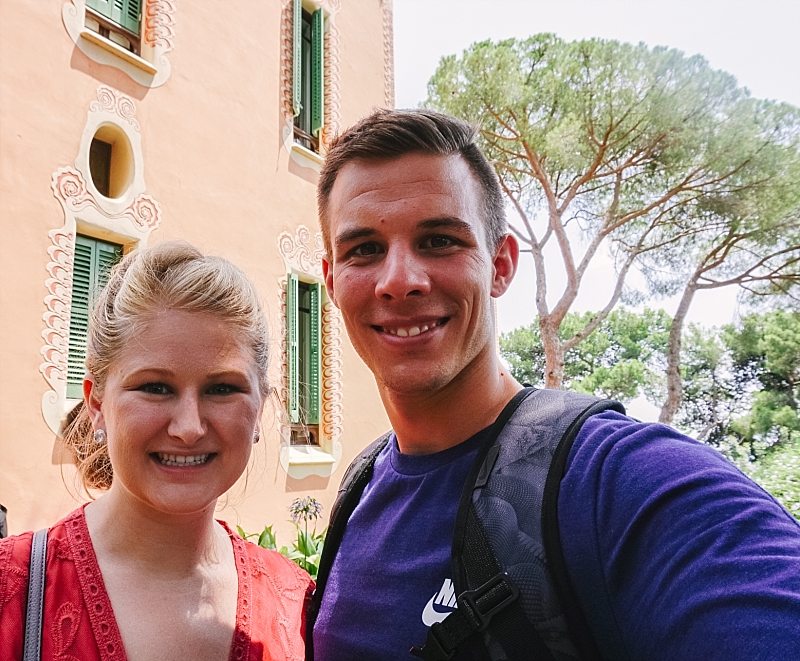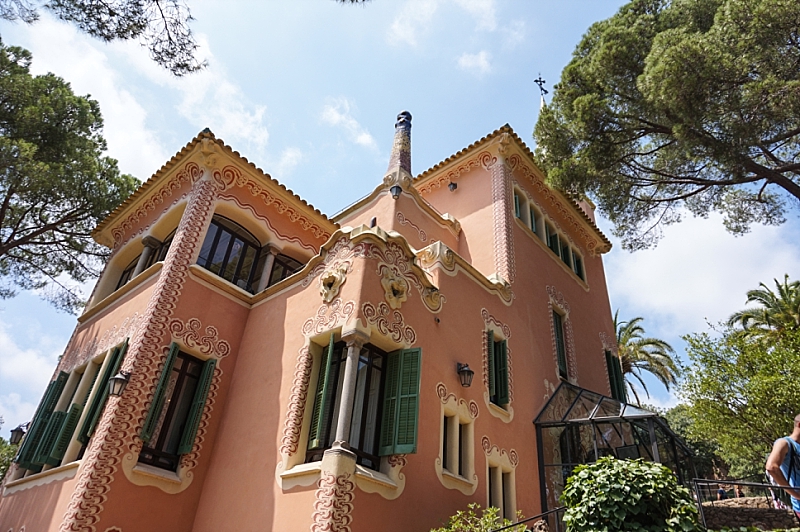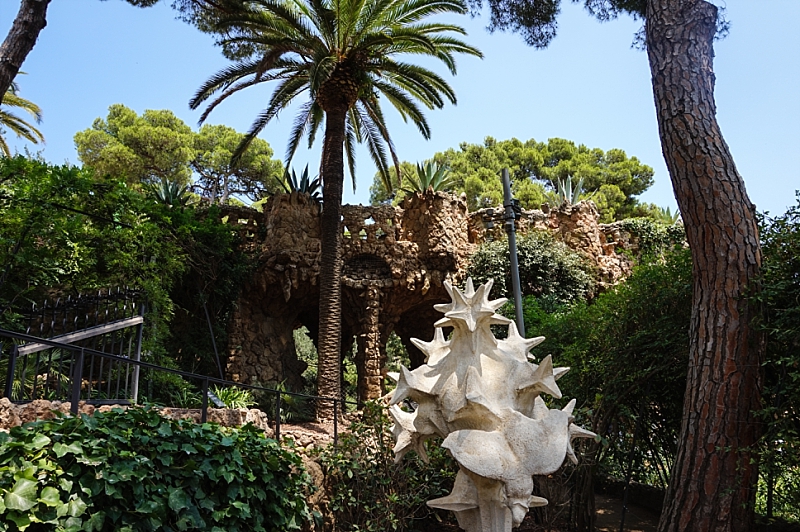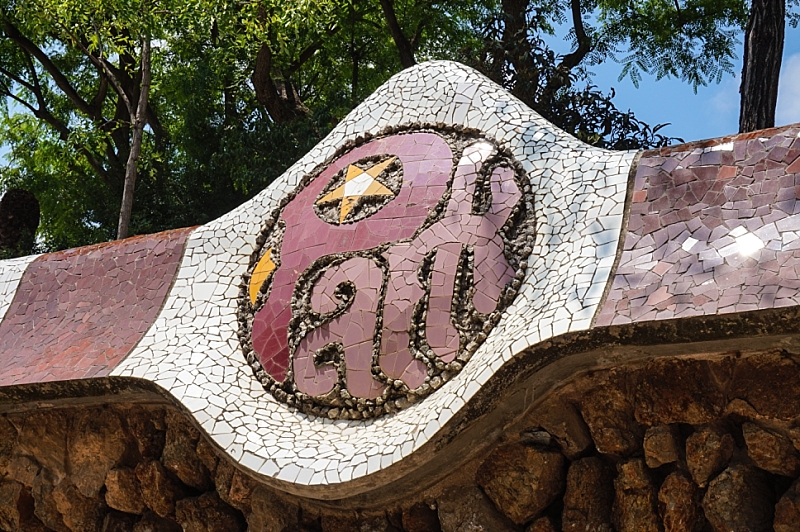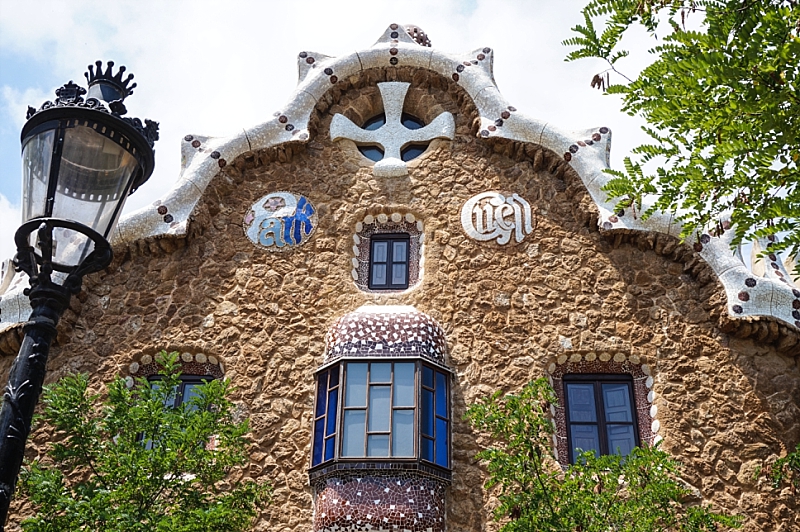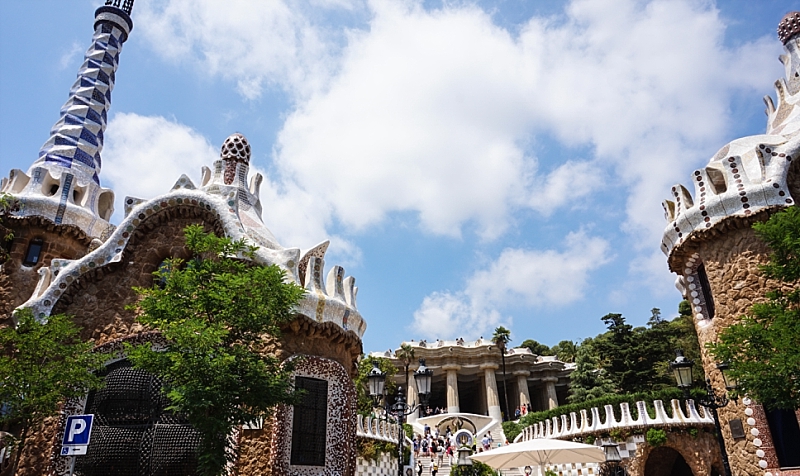 Since we weren't that far away from the Basilica of the Sagrada Familia, we took a nice long walk there. On the way, we stopped at this tiny restaurant that was anything but a tourist trap. The waiters only spoke Spanish and there was no menu (also I think we were the only ones who were speaking English with each other in the entire place). Luckily Manuel's Spanish came in handy here and we were able to get some amazing tapas and drinks. I really wish I could remember the name of this place because the food was fantastic and it was a truly authentic Spanish dining experience. Once we got to the Sagrada, we walked around the outside like typical tourists and took pictures. It was crazy big and certainly, something to see (even just from the outside – which is 100% free!) Halfway around, Manuel got distracted by a Soccer museum so we had to wonder around that for a bit too.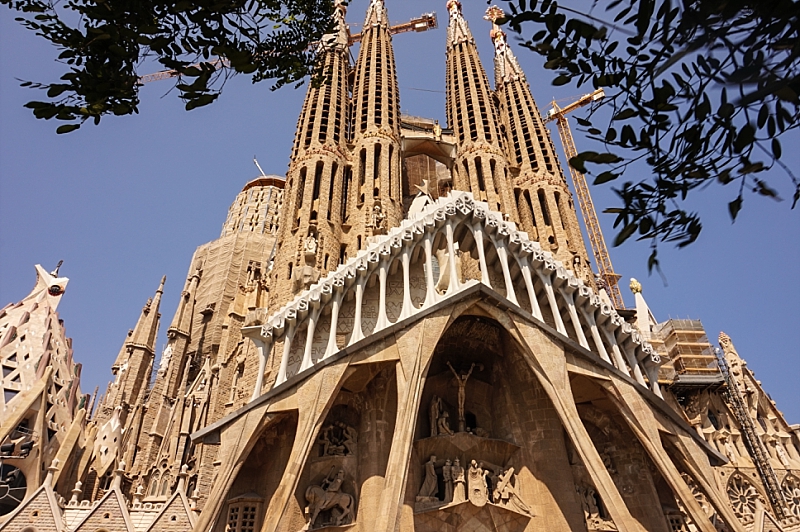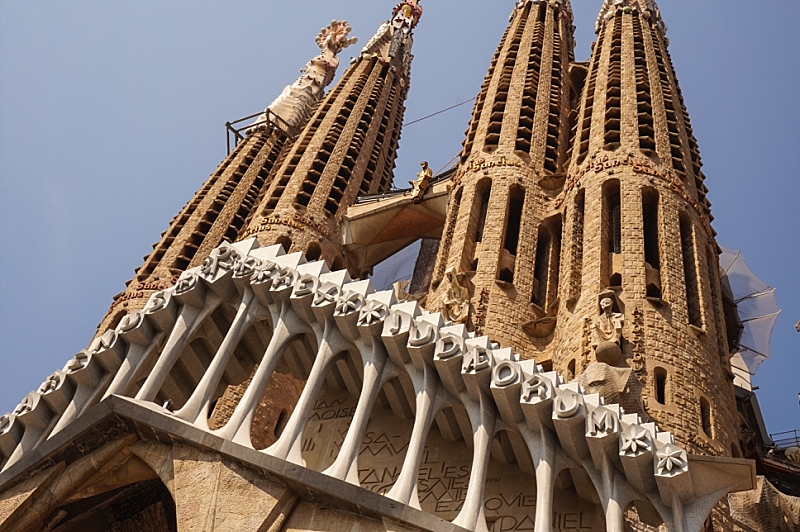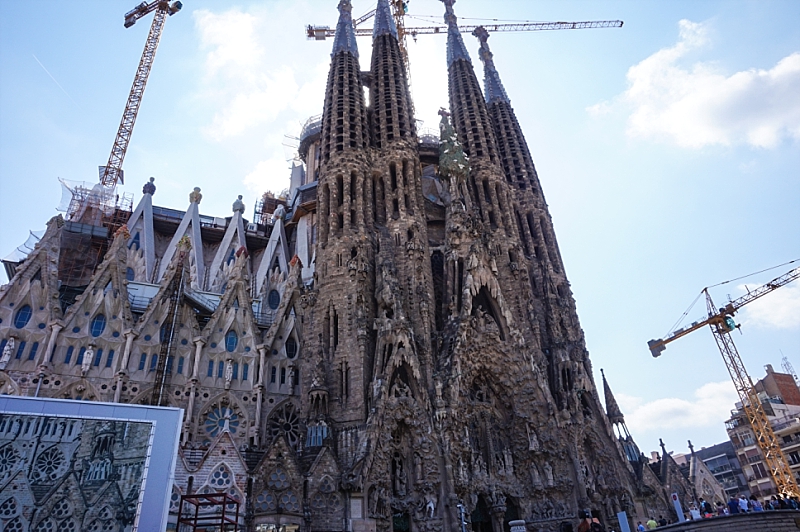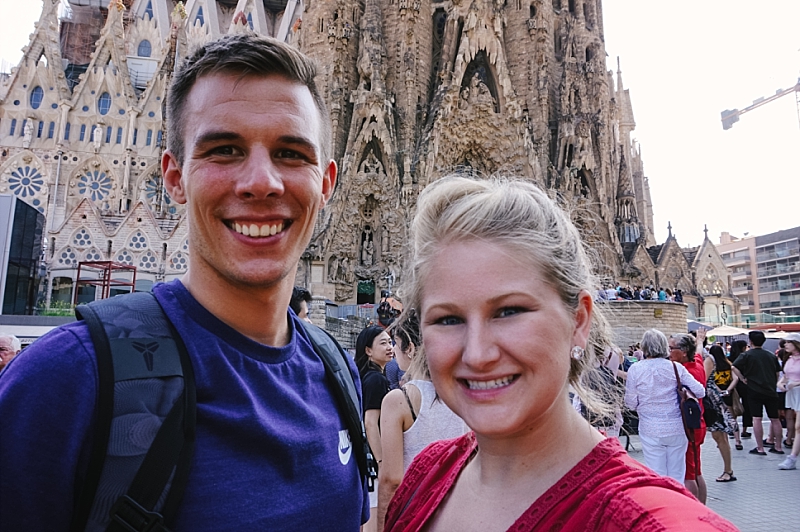 Making our way back to the hotel, we stopped at the La Boqueria Food Market and I could have spent hours there. They had everything from fish to fresh fruit and wine bars. It was so cool to walk around and most of the food was really cheap! I highly recommend going there if you visit Barcelona for a meal or even to just walk around and grab a snack (it is closed on Sunday's so plan accordingly).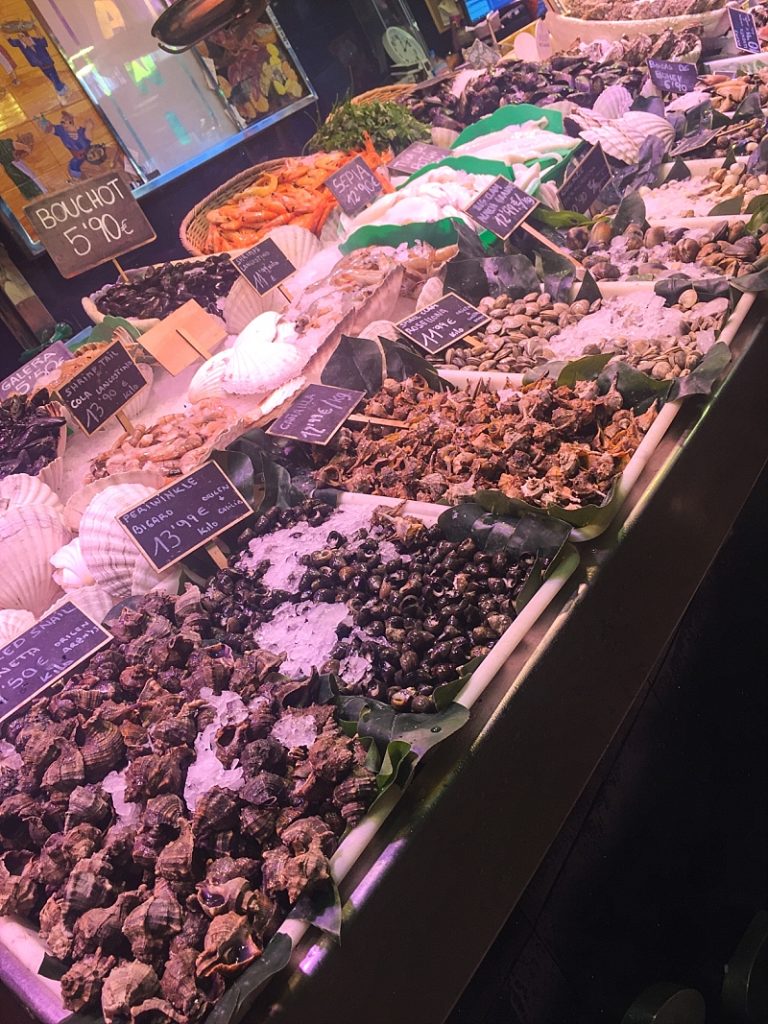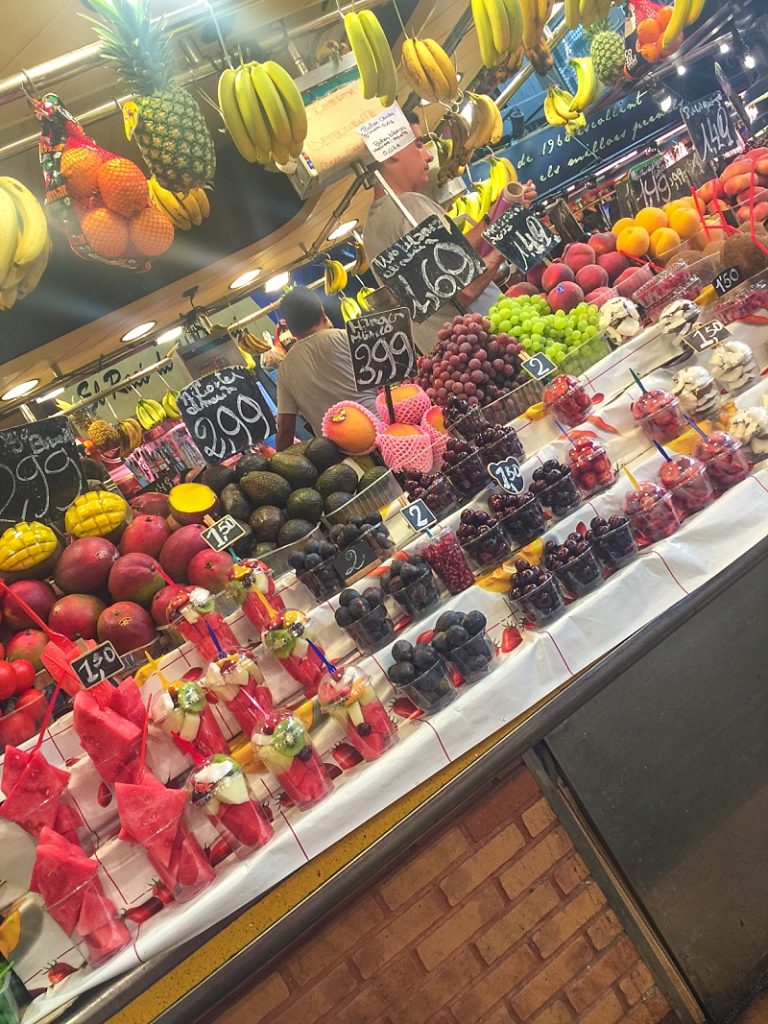 That night we went out for an Argentinian style dinner at one of Doug's favorite spots and then grabbed drinks and headed to hang out at the beach. I loved sitting by the beach. I think if I could pick where we would move next, it would be next to a big body of water- there is just something so serene and peaceful about it.
Sunday Morning, Manuel and I got up early to go to Casa Batllo. While it was rather expensive to go inside, it was really cool to see the unique architecture and learn more about Gaudi's life and strong influence on the city. I recommend going as early as possible to try and beat the crowd. When we went to leave it was super crowded and much less enjoyable. Also, at that point, the line to get tickets was really long and it was in the direct sun which looked miserable.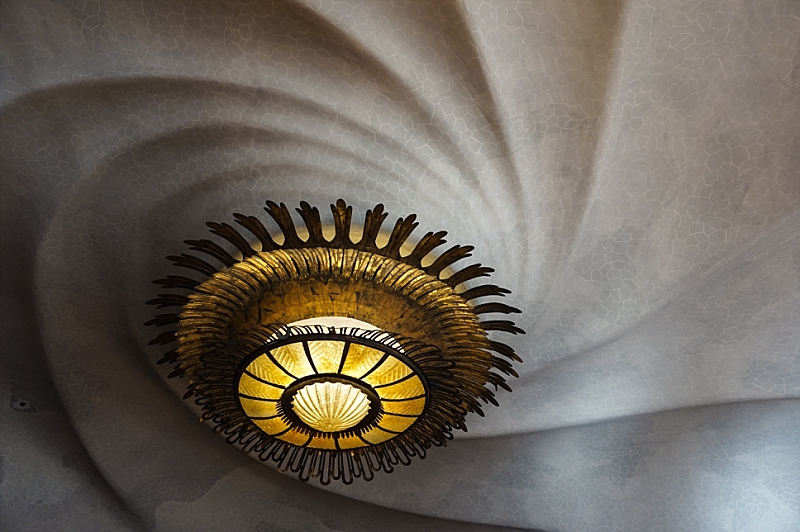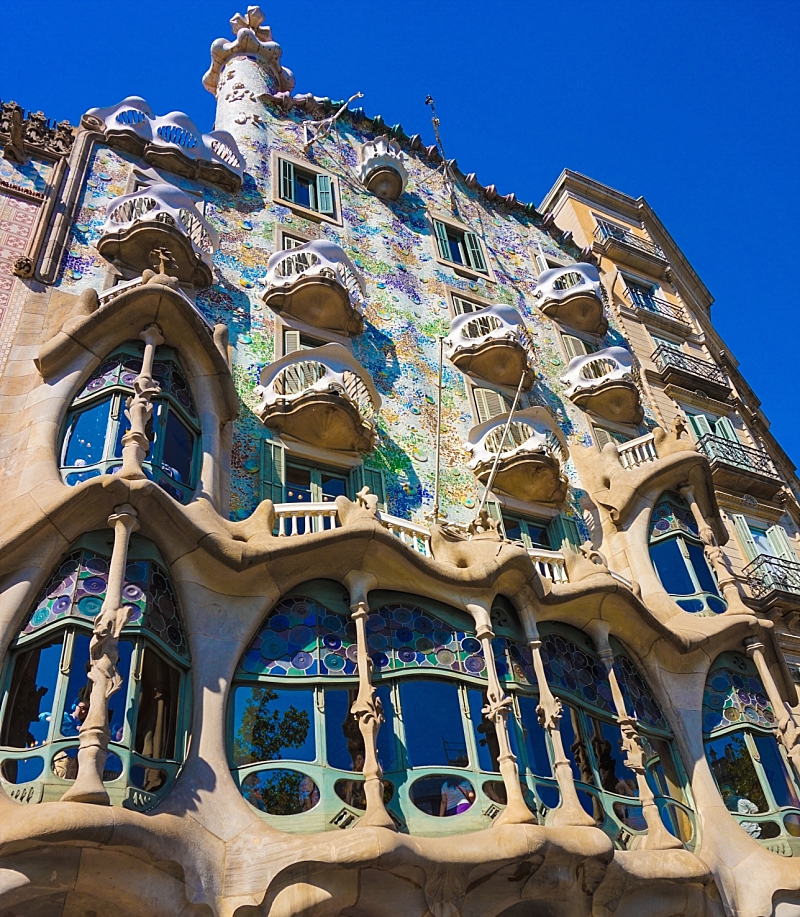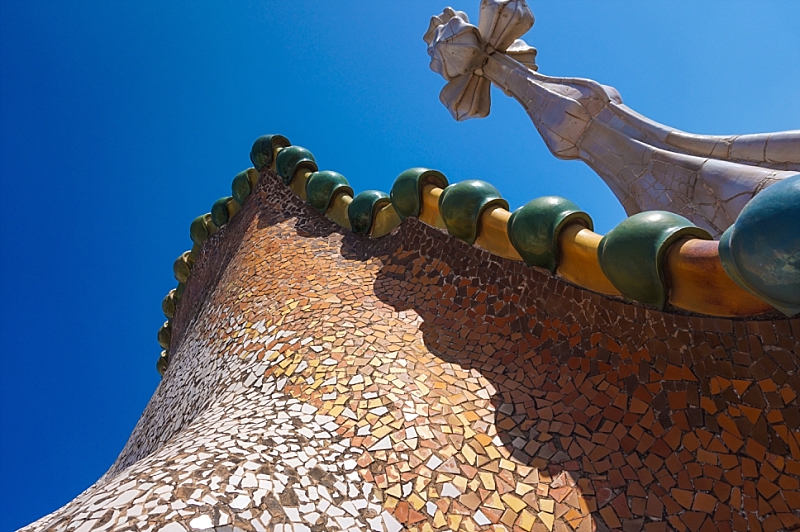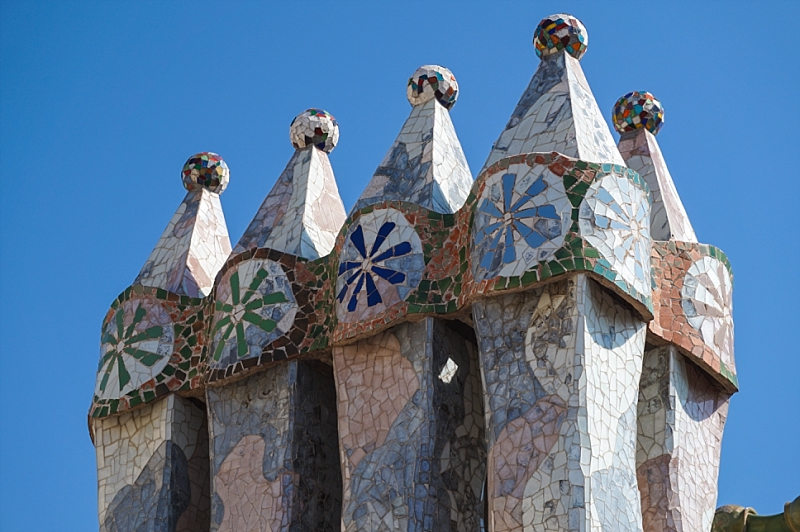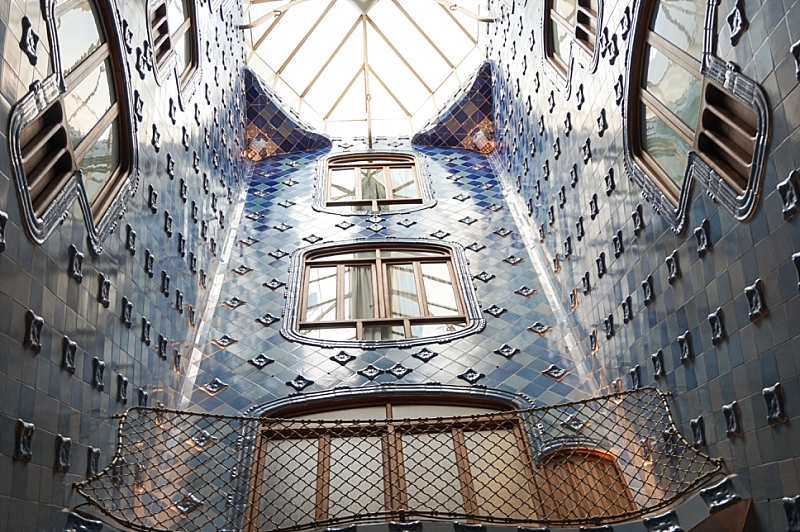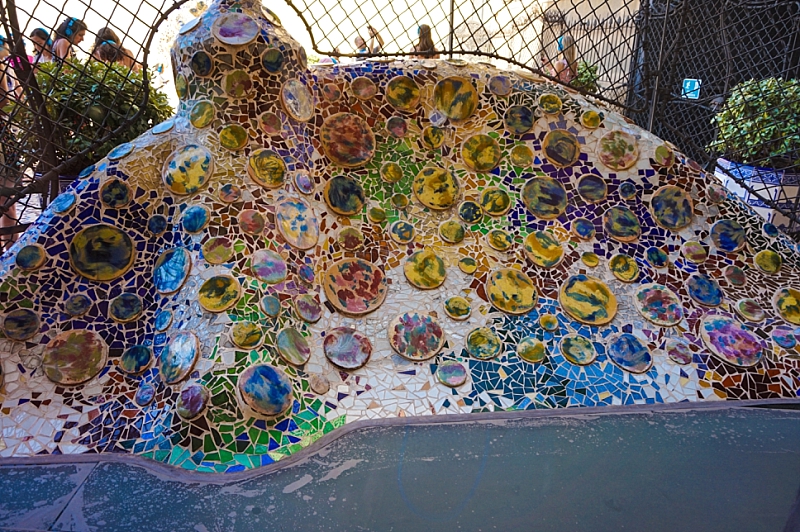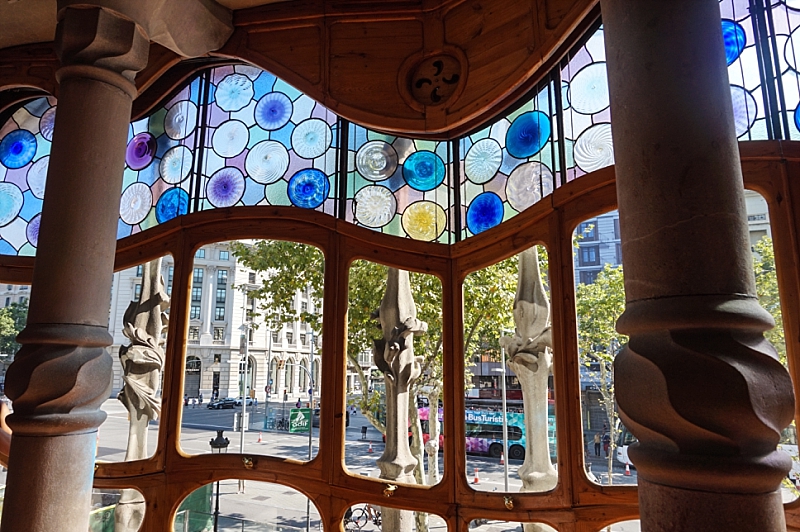 After taking a much-needed nap, we decided to go get some Pintxos (a specific kind of tapas that have "toothpicks" in the top). Most restaurants that serve these offer them buffet style and work on the honor system and you pay for the amount of toothpicks you have at the end.
To end our trip, we made the hike up to the Bunkers to watch the sunset. While it was quite the long uphill walk to get there, the 360 views it offered of the entire city was unbeatable! It certainly is something that you have to do when in Barcelona. There were quite some people there so I would recommend either going for the sunrise or getting there about 1-2 hours before the sun sets to get a good spot. Just relaxing and enjoying the view was a great way to end the honeymoon.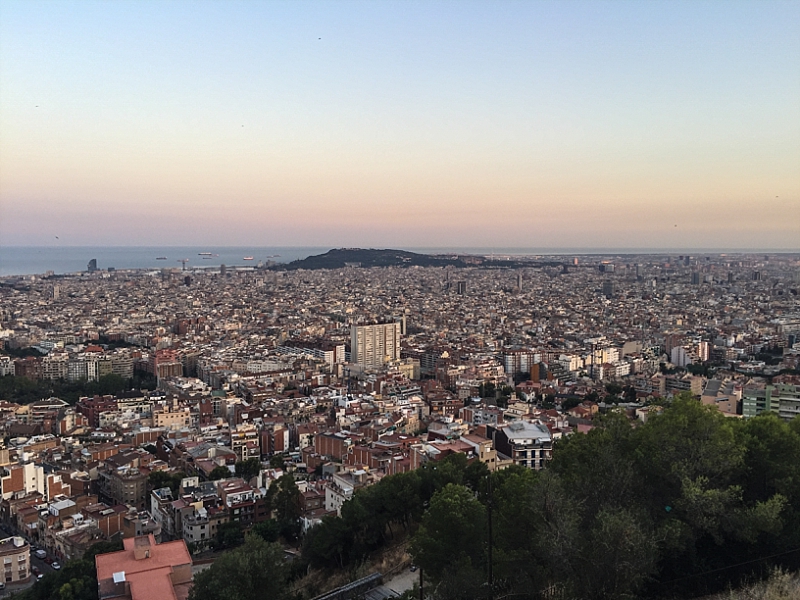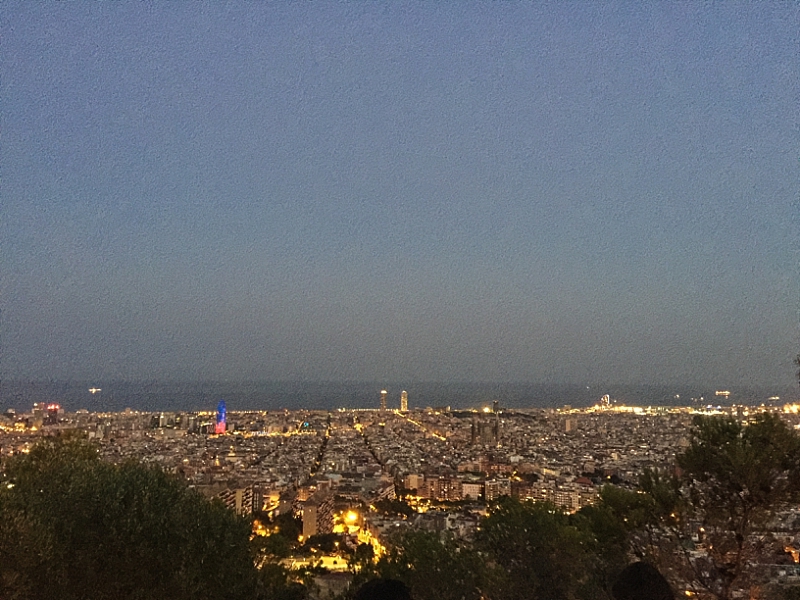 If you need more info on any of these places or further details about visiting Barcelona, let me know and I would be glad to help!