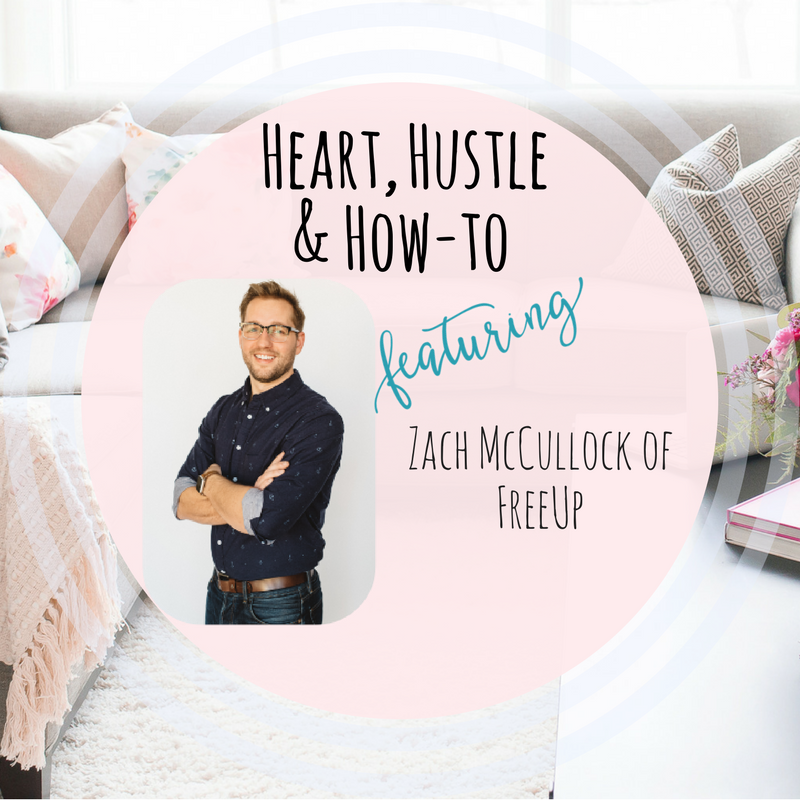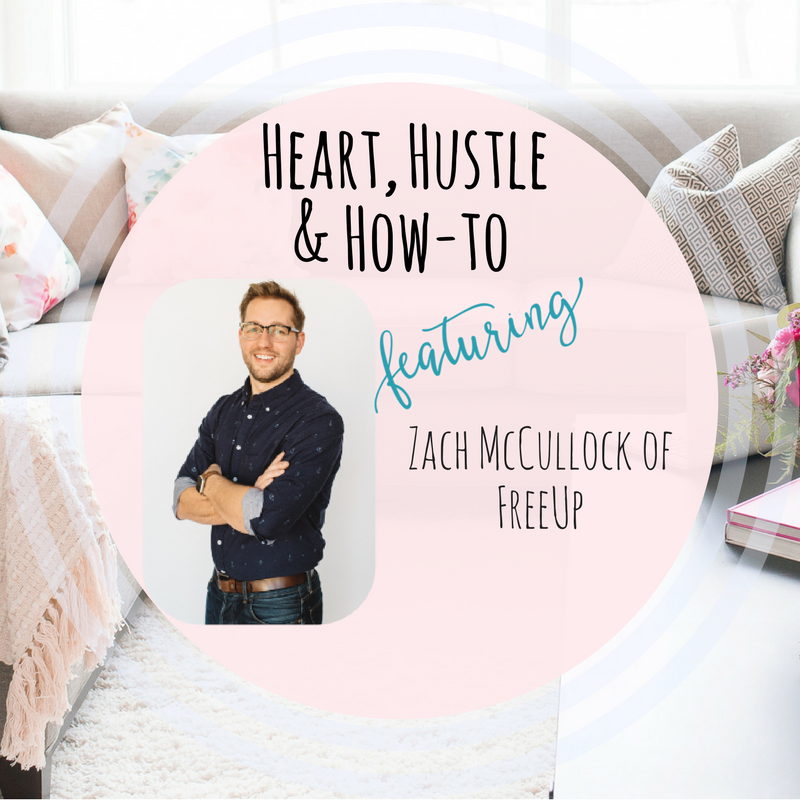 Today's Heart, Hustle and How To is a bit different than the others because Zach well… isn't a girl boss. Butttt let me tell you that he is such a great guy with a "wealth" of knowledge that I just knew I needed to share him with all of you! So without further adieu let's give a warm welcome to Zach!
Feeling overwhelmed with $50,000 worth of debt, Zack and his wife created a "get out of debt" plan. They packed up, lived in a camper for 11 months and started the process of becoming debt free. Read on to learn exactly how they got out of debt and their tips for managing finances.
When and why did you start you business? Give us the backdrop to your story!
Our story might be a little different than most but I'll try to give a little background so it makes sense. Our passion for personal finance started when when my wife and I got home from our honeymoon in 2014. We realized that we were both "adults" now, meaning, we were married, had full time jobs, and all on our own in terms of creating the life and future we really wanted. We decided that one of our first goals was to begin taking our personal finances more seriously. So, we sat down and listed out all of our debts, which added up to around $50,000 worth of student loans and car debt. We felt really overwhelmed at how long it was going to take us to pay everything off making the minimum payments, so we made a "get out of debt" plan.
Long story short, we ended up minimizing our lives and living in a camper for 11 months to pay off our debt. Throughout this process, we found that people (especially millennials) shy away from talking about money because it's not fun. A lot of advice out there is all about "saving for later". Our message is a little different. We are all about freeing you financial life up so you can do more of what you love now. Money isn't the only currency in life that holds value. Your time, your freedom, and your dreams also hold a lot of value. We created FreeUp to help millennials get out of debt so they can do more of what they love.
How is running a successful business different than what you thought it would be?
I've always considered myself an entrepreneur. When began running my business full time I discovered that even though I could devote my full attention to all the little things, it can still feel like you have an endless amount of work to do. I thought I would take more time off to do what I enjoy but I often find myself having to set really clear boundaries for when I will "quit" work for the day. I think setting boundaries is important so you don't get burned out. If you feel like you're reaching that wall, it's okay to take a day to refresh so you can come back energized with new creativity and motivation.
I would describe myself as:
Optimistic, Rebellious
What is the biggest thing you struggle with as an entrepreneur? Either past or present.
Finding the right things to focus on at the right time. There are so many things to do and all of them have a way of putting you under pressure.
Describe to me the most exciting minute of your entrepreneurial journey.
When we launched our website and when we made our first $1.
What was the tipping point for your business?
We are still in the early stages of our business but I think a major tipping point for us was our story being featured in Forbes Magazine.
What do you consider to be your single greatest achievement (personal or business)?
Marrying my beautiful wife. In fact, that it was her idea to start our personal finance blog and business. She has supported me 100% in building something that we both see as valuable and helpful people, no matter who you are.
What do you do on a daily basis to grow as an entrepreneur?
I try to learn new things constantly. I try to talk to other entrepreneurs, read books, blogs, and find content that is valuable to my vision and business that we are trying to create. The hardest thing is curation. Keeping the right frame of mind and finding the right "advice" on the internet can be hard!
Share some knowledge! What is one tip that everyone can use in your niche?
Valuable content. In personal finance and business in general there is a lot of generic advice. I think what people are searching for is a authentic message that isn't trying to JUST get the sale. In today's market, you have to find your audience and speak directly to them. There are too many other distractions the people face every single day will steal your audiences attention if you don't find a way to "grab" theirs early and often. Don't be afraid to develop your own voice, brand and message. Learn from what others are doing but don't copy them because at the end of the day you have to find your own purpose in what you are selling or providing your customer for your business to thrive.
What is your favorite flavor of ice cream? (Yes, you can only pick one.)
I am a lifelong peanut butter cup fan!
Please share with me anything else you would like included in your feature!
One of the best things that my wife and I have done is get to a better place financially. I have always known that I wanted to be my own boss but money was always a factor in when and how we would make the jump. A mentor gave me some advice early on in my career that really motivated us to get out of debt so we could be free'd up financially to do more of what we WANTED rather than what we had to do. Ultimately becoming debt free has allowed us the margin in our life to pursue starting a business full time! So, if you are an aspiring entrepreneur or a current business owner, take the time to focus on creating a get out of debt plan. Doing this will relieve some of the pressure that's on you to make your business profitable.
Zack is an entrepreneur and personal finance blogger at FreeUp. He and his wife paid off $50k of debt by living in a camper and now share their expertise about personal finance to help other millennials with their money. Find more about Zack here: Website, FreeUp Camp,  Millennial Money Course (launching this summer 2017, VIP subscribers will get access to discounted rates and other bonuses like one-on-one coaching), Facebook.
Are you an entrepreneur who wants to be featured? Or do you know someone who just seems to have a wealth of knowledge? Apply to be featured here!