Heart, Hustle and How-To: Home Studio

Meet Hannah, the creative entrepreneur behind Home Studio. Her love for photography and learning has lead her to create a space for photographers to use, in order to bring their dreams and vision to life. She is continuously amazed by the power of social media, other entrepreneurs and the kindness of people. Hannah shares how she was inspired to create "Home Studio" and why she makes it a priority to invest in others. Plus, she talks about what everyone (in every niche) can do to grow their business.
When and why did you start your business? Give us the backdrop to your story!
The story of Home Studio starts a few years back – when I was in college, actually! As a junior in college, I picked up a DSLR camera and quickly became obsessed. I started, and ended up growing, a wedding photography business that surpassed every expectation I had ever had, without any formal training- just a lot of heart and hard work. As a photographer, I learned all the in's and out's of the business side of creativity.
Fast forward a few years later (to now!), and I've moved to a dreamy apartment in San Francisco, California. One day, a great photographer friend of mine asked me if she could rent out my home for her company's photoshoot. The shoot was to be published in a book and I was so excited! She ended up shooting at my house – a win-win for both of us. She got an awesome place to shoot in, with gorgeous natural light and the all right styling decor she was looking for, and I made money literally doing nothing!
I was obsessed and had to figure out how to grow this idea and create an amazing experience for photographers all over. Now I run homestudiolist.com which is currently in Beta in San Francisco, Los Angeles, New York City, Denver, Phoenix, and Charlotte. More cities to come very soon though 🙂
How is running a successful business different than what you thought it would be?
I've tried my hand at all kinds of small businesses, so this wasn't my first go at it but definitely has been my furthest reach thus far. With that comes a whole host of different problems to solve. I think, from previous experiences in entrepreneurship, I felt as if I had to really sell sell sell my idea and my expectation was that it was going to be REALLY hard to get people to buy in.
Fortunately I've been met with the complete opposite. Everyday my inbox is full of people who are really excited to get access to the beta or list their own space or collaborate in some way or another. I think truly it boils down to the audience, most of whom are creative entrepreneurs in one capacity or another. It's incredible how close to heart people keep the community and value one another – something that my personal values also echo – and I'm continuously inspired by the support I've received. It's incredibly inspiring and very motivating to deliver the ultimate best experience!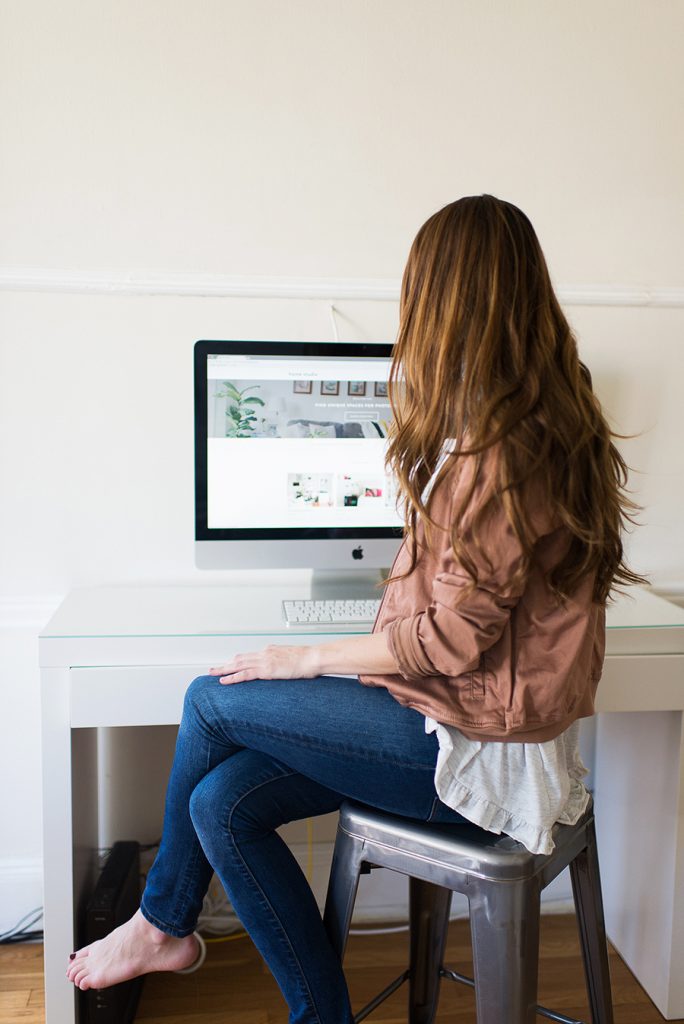 I would describe myself as:
Quirky, Cheerful, Introverted, Thoughtful, Social, Confident, Unique, Optimistic, Rebellious
What is the biggest thing you struggle with as an entrepreneur? Either past of present.
Perfectionism! Which is totally overrated. I am trying hard everyday to remember that "done" is better than "perfect" – and using that as motivation to test EVERYTHING and test often. It's a waste of time to put a lot of energy into something that you don't have feedback on that tells you you're working in the right direction.
Describe to me the most exciting minute of your entrepreneurial journey.
One day, I saw someone post about Home Studio in a HUGE Facebook community group, just out of the kindness in their heart! Later that day I checked my email and saw over 1400 invitation requests to the beta! I was floored! That's the power of social media 🙂
What was the tipping point for your business?
Tipping point would definitely be when I started to see people organically sharing on social media! I intentionally placed strategic opportunities to help people share along the way- in my registration flow, email nurturing, and through on-site messaging. Sharing is incentivized to make it a little more exciting too! Overall I've had great response and user referrals continue to be one of my best customer acquisition tools!
What do you consider to be your single greatest achievement (personal or business)?
After college, I packed up my things and left for San Francisco to be a designer at a startup. I didn't know a soul moving here- and its by far been the best decision I've ever made.
What do you do on a daily basis to grow as an entrepreneur?
I read everything I can. I'm in a million Facebook community groups for all different topics: marketing growth hacks to Etsy shop owners to blog communities – a random mix because I love understanding what similar-but-different business owners are having success with and figuring out how to apply that strategy to Home Studio! I'm also big on mentors/mentor-ship. I would never be living in San Francisco, with the job and opportunities I have if it weren't for the selfless help, support, and guidance from people who have been mentors to me. In return, I am honored to pay it forward and help/connect as many people as I can, too.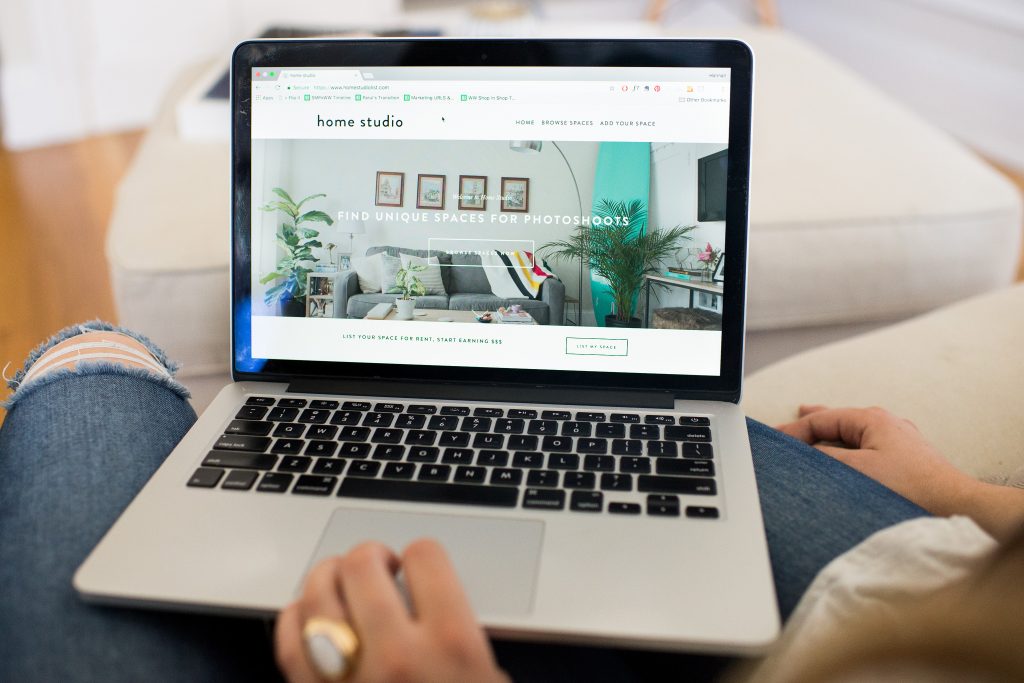 Share some knowledge! What is one tip that everyone can use in your niche?
Read up on UTM tagging and start tagging all your links! You'll need to also be familiar with Google Analytics. Once you've tagged your links correctly, you can view the source/medium and you'll start to get an understanding of how to drive better – and more strategic – traffic 🙂
What is your favorite flavor of ice cream? (Yes, you can only pick one.)
Cake batter ice cream with some sprinkles 🙂 That's the best!
About Hannah:
Hannah Pobar is the founder of Home Studio, a thoughtfully curated listing of styled spaces available to browse + book for photoshoots. Originally from Denver, she now lives in the heart of San Francisco, CA! Find more about Hannah here: Blog, Website, Instagram, Personal Website
Are you a girl boss who wants to be featured? Or do you know someone who just seems to have a wealth of knowledge? Apply to be featured here!