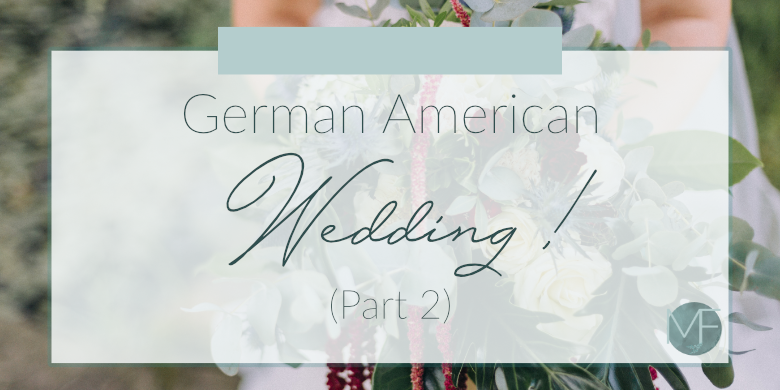 Part two of our German American Wedding is here! If you missed Part 1 – you gotta see that first! (Click here to check it out!)
Our reception was certainly the highlight of the day! As guests arrived from the Church, we had cocktail hour on the patio before heading inside to dinner. One of the traditions that was really cool to have was that we made pins that each guest got. We had little map paper cut out in the shape of Germany and Nebraska with our wax seal stamped on them. Guests could pick what pin they wanted and then they would put it either on their left side or right depending if they were single or taken 🙂
The menu for dinner was delicious and it was really fun when we shot of confetti canons during Manuel and I's first dance. This wasn't planned. I had actually bought the confetti cannons last minute and I thought that we could maybe use them in our pictures but we didn't want to cover the countryside with confetti so we decided against using them- until someone suggested we use them during the first dance!
The speeches were all amazing! Paige, my sister and the Matron of Honor, made everyone laugh and cry (ok, maybe that was only me…) with her amazing words. And Josef, Manuel's best man, was able to impress everyone as well.
The other part of the day that I had so much fun during was the 'bride stealing.' This is a tradition in southern Germany where a few groomsmen steal the bride and the groom has to do funny things to get her back. Then everyone goes to a different location to 'find the bride' and we drink wine and party. We had a band for this part of the night and everyone was having a blast. No matter if the band was playing an English or German song, everyone was dancing like crazy! It was so cool to see two totally different cultures come together to celebrate, and language was no barrier.
Overall, it was seriously the BEST DAY ever! I wish that we could relive it over and over again. And I can't thank everyone who helped pull it off enough! Oh, and don't miss our wedding trailer at the bottom!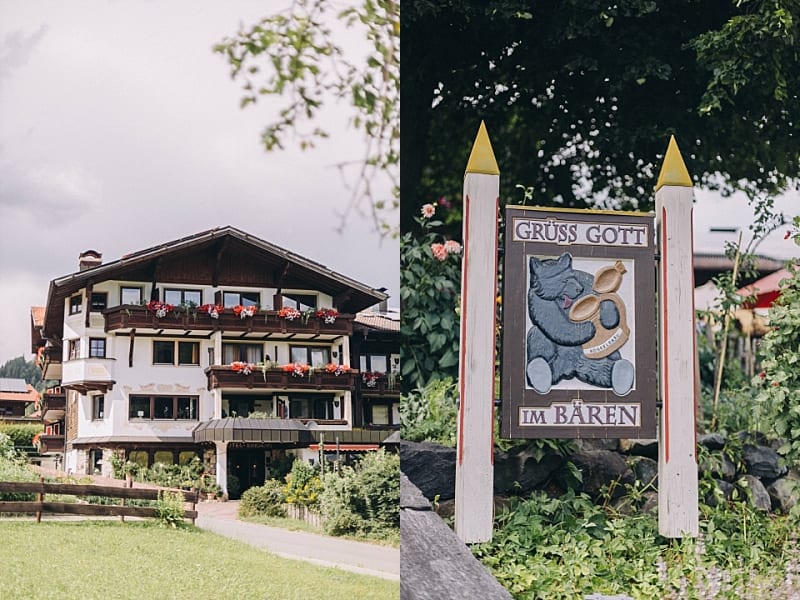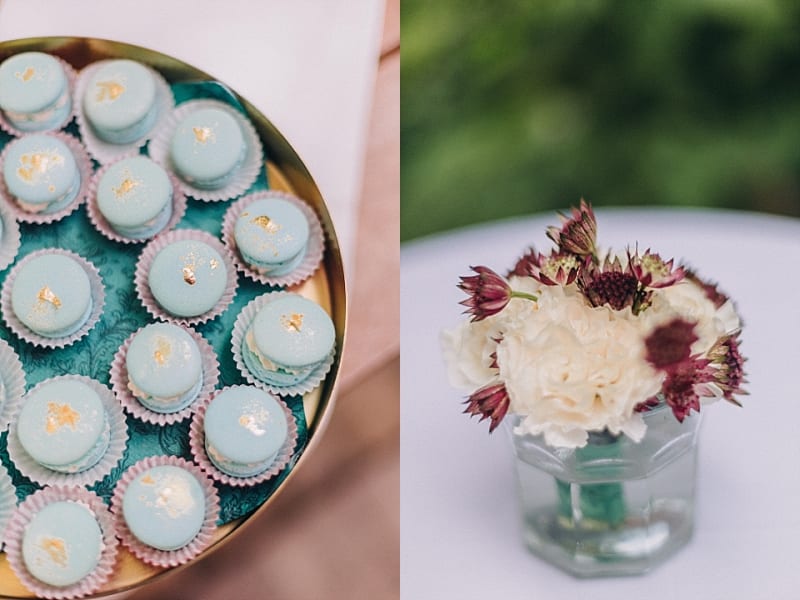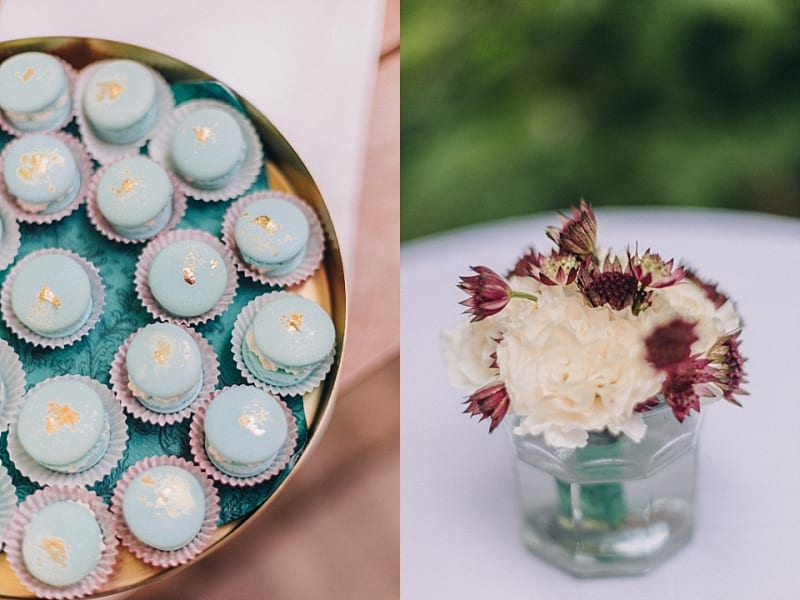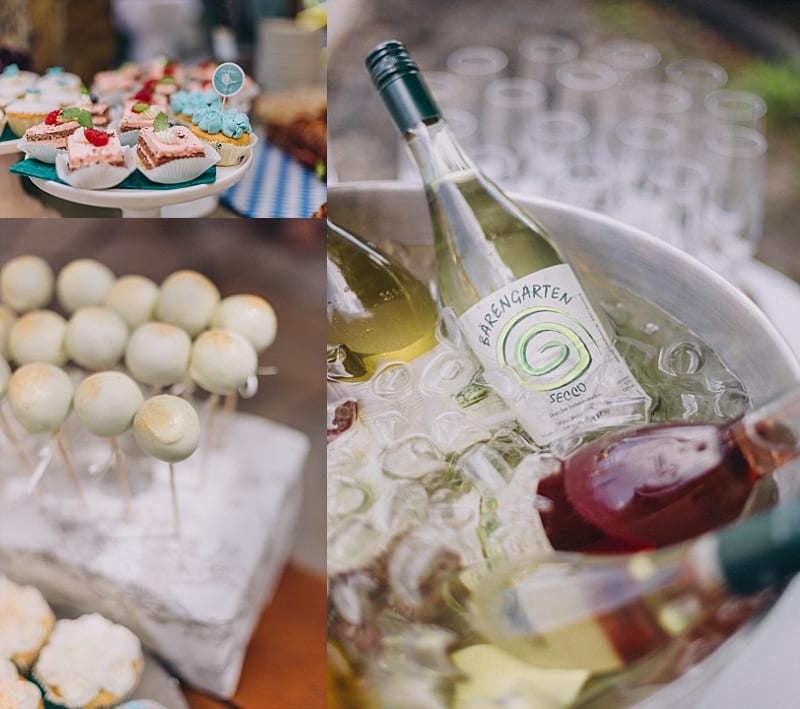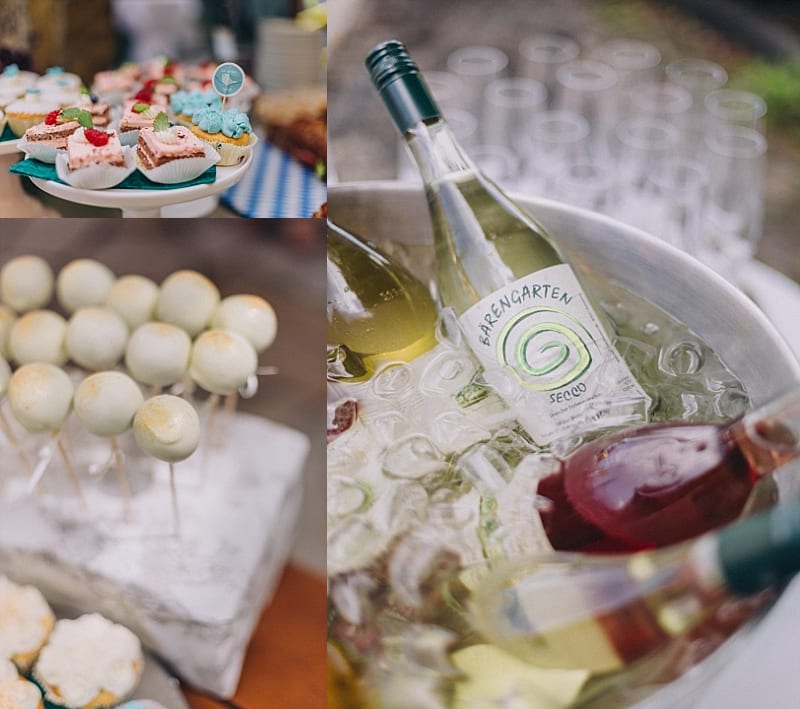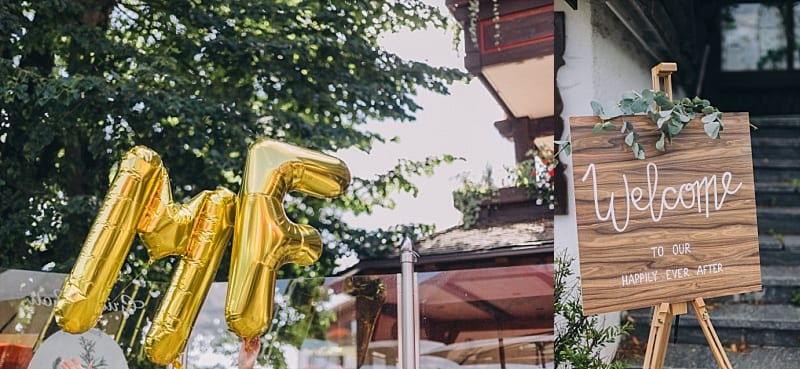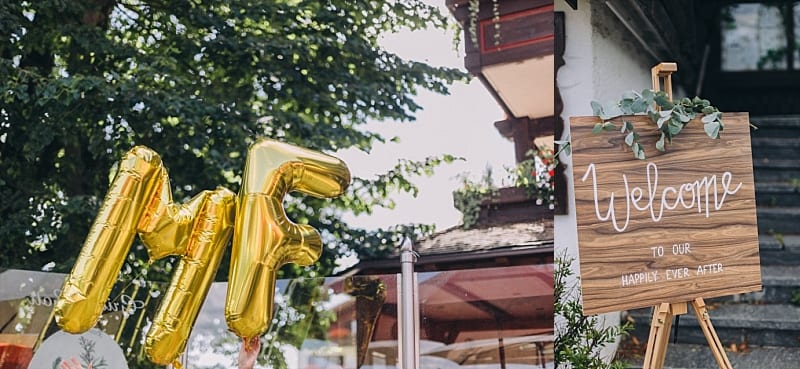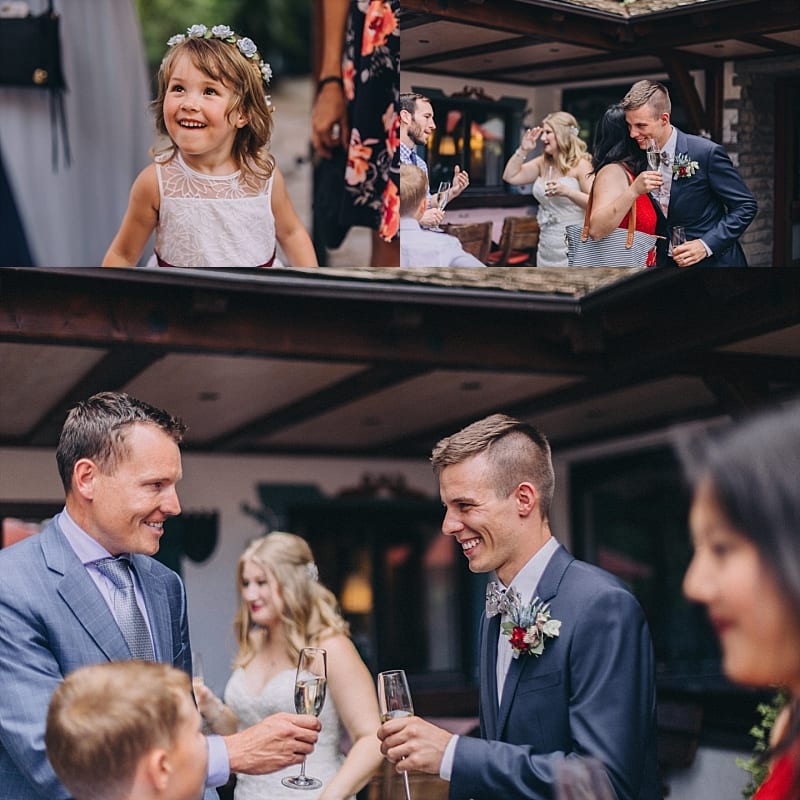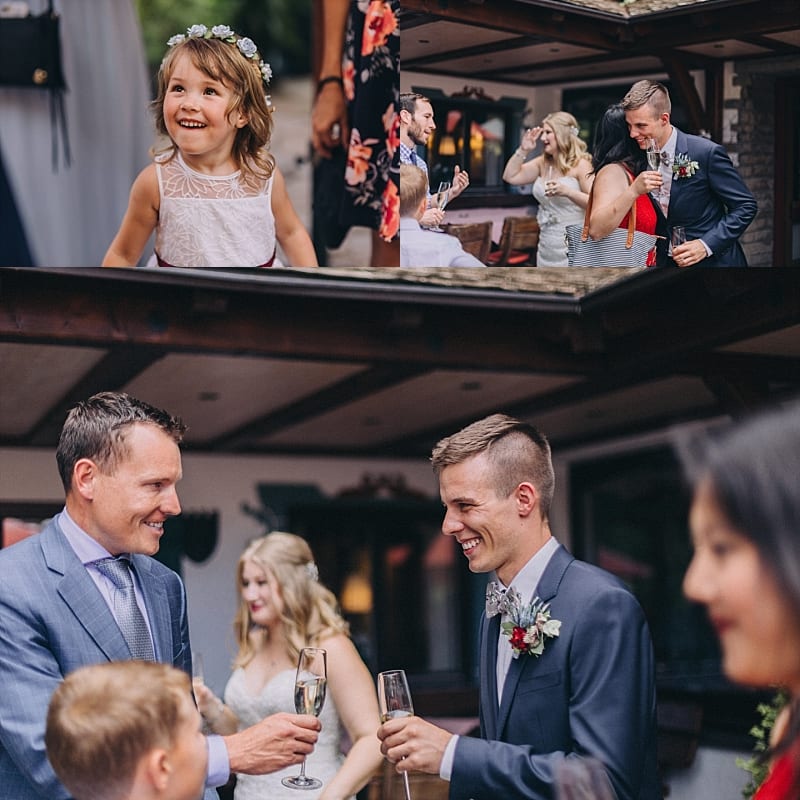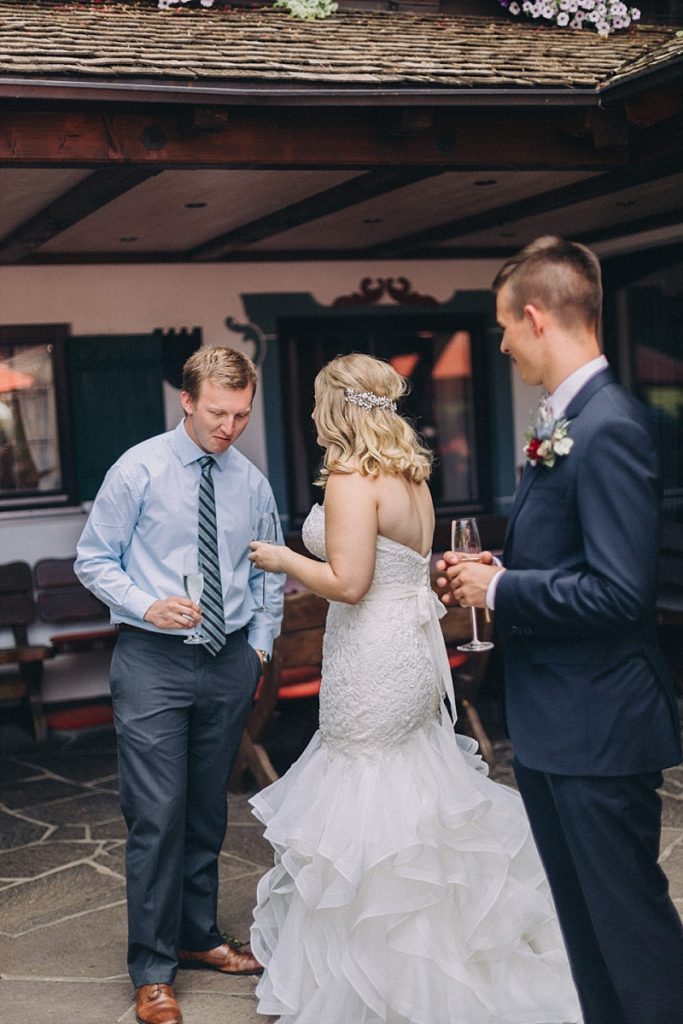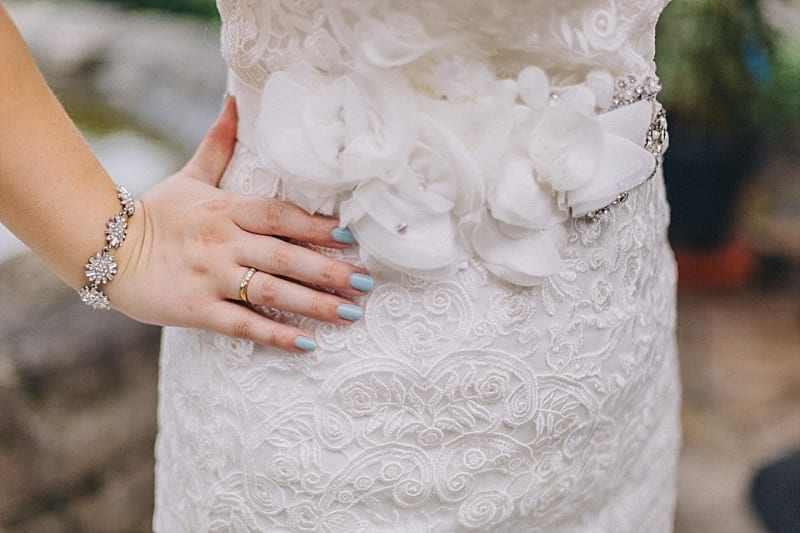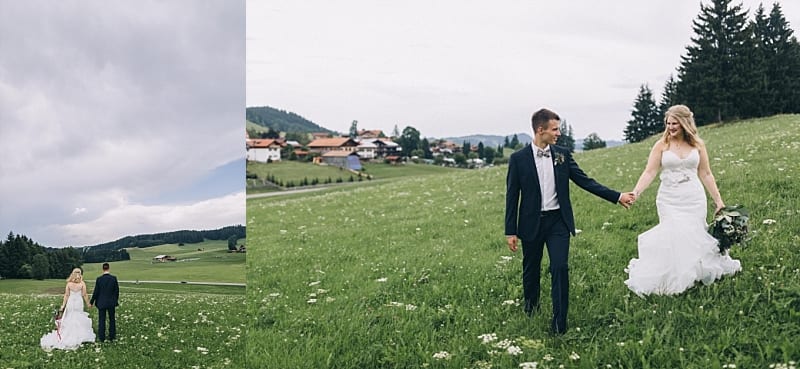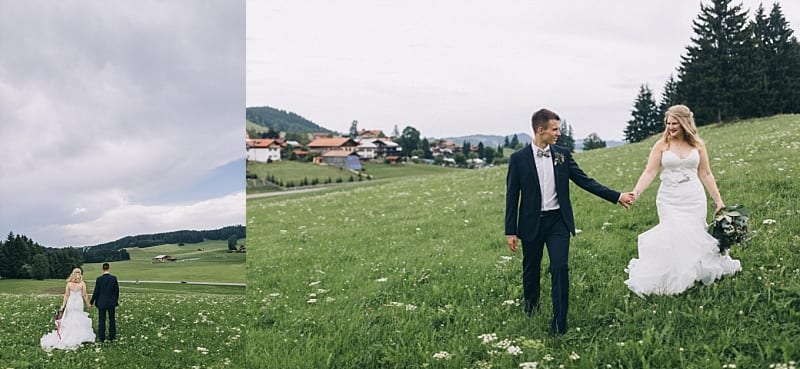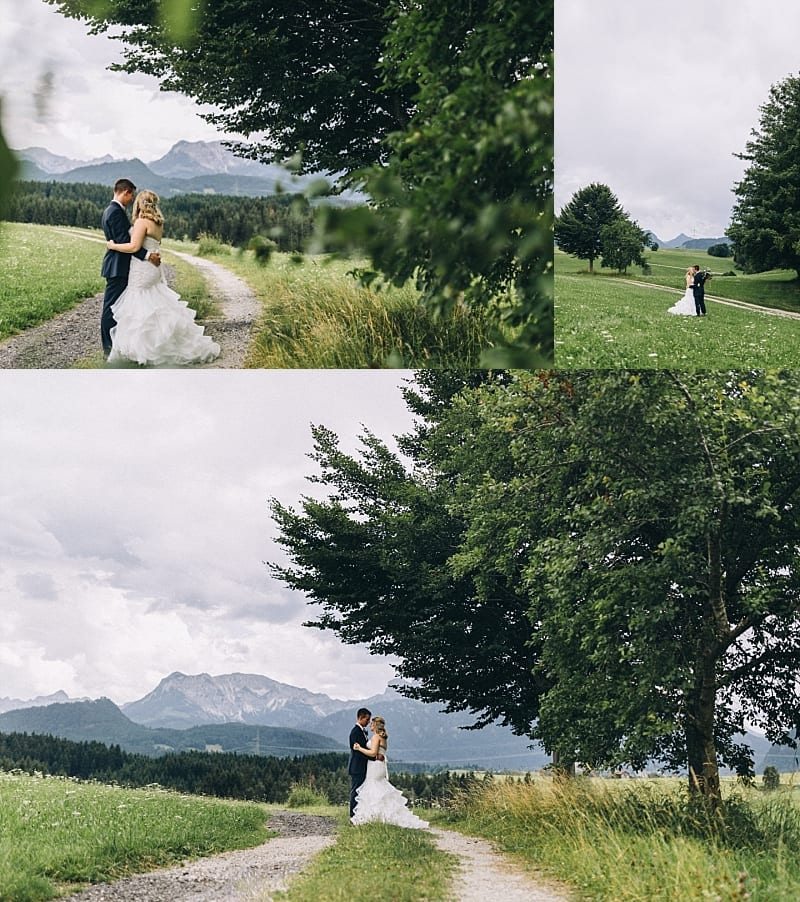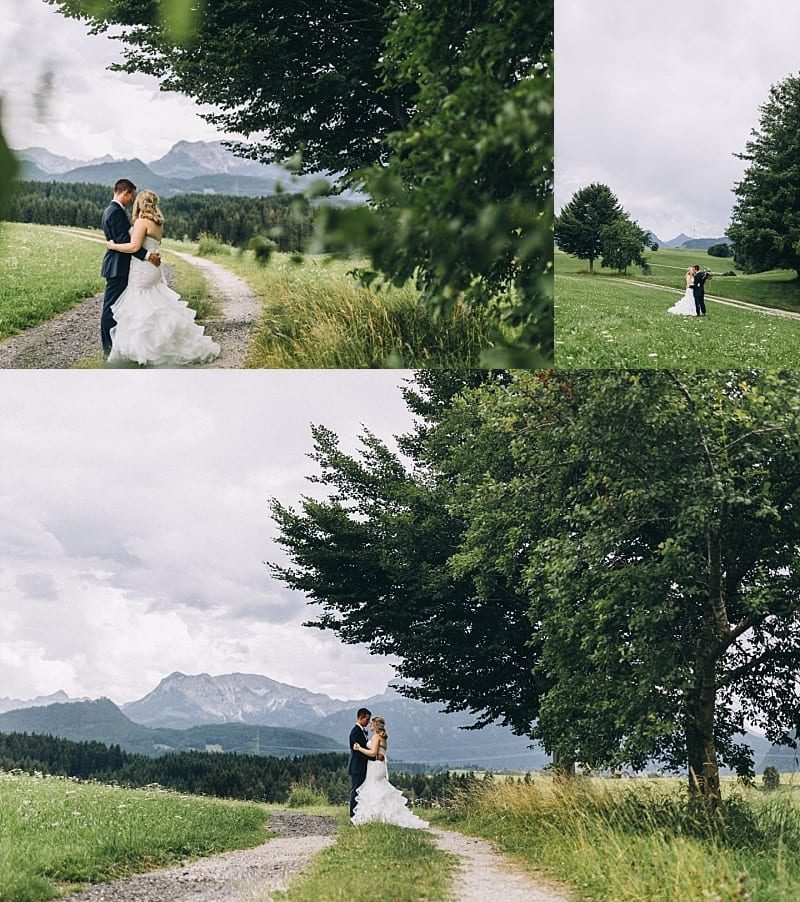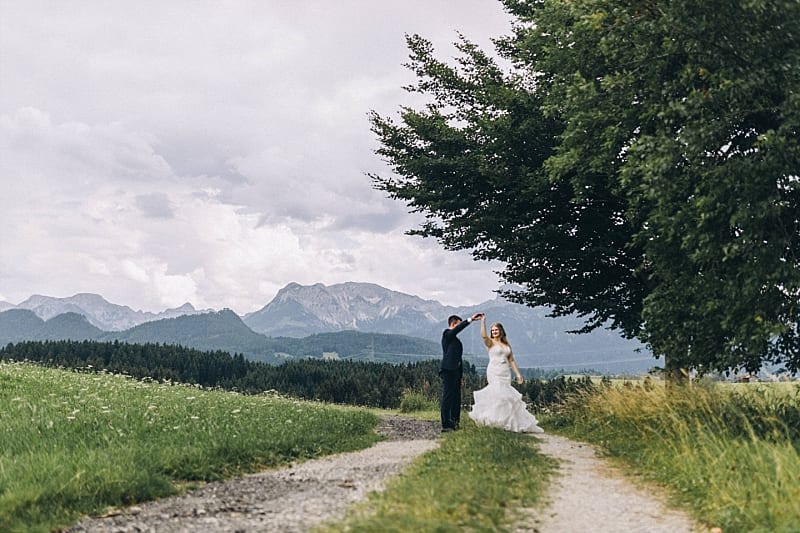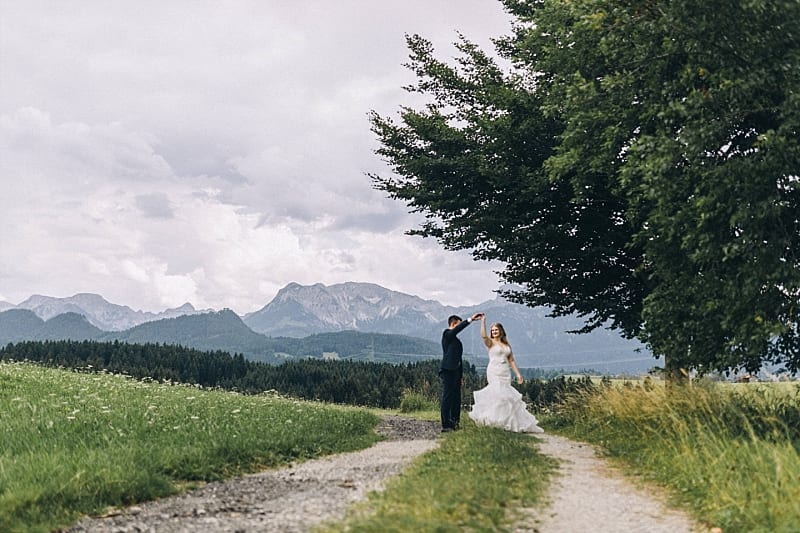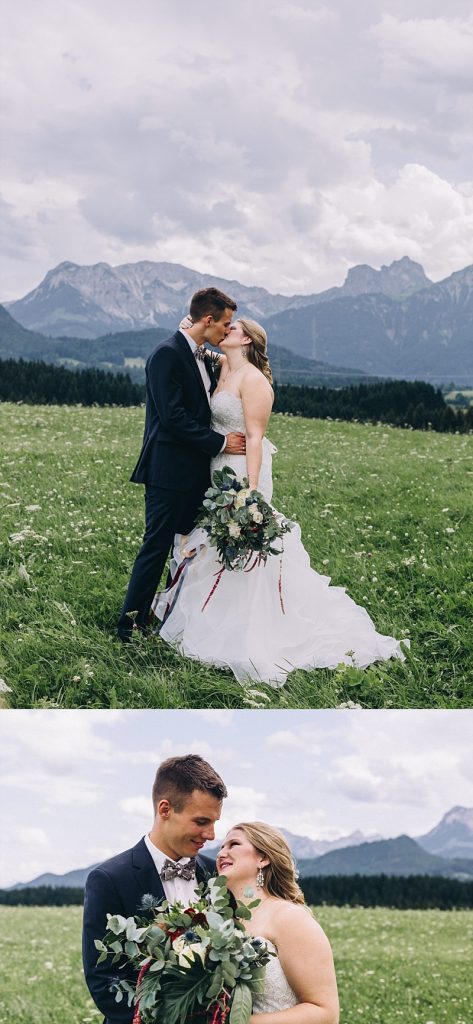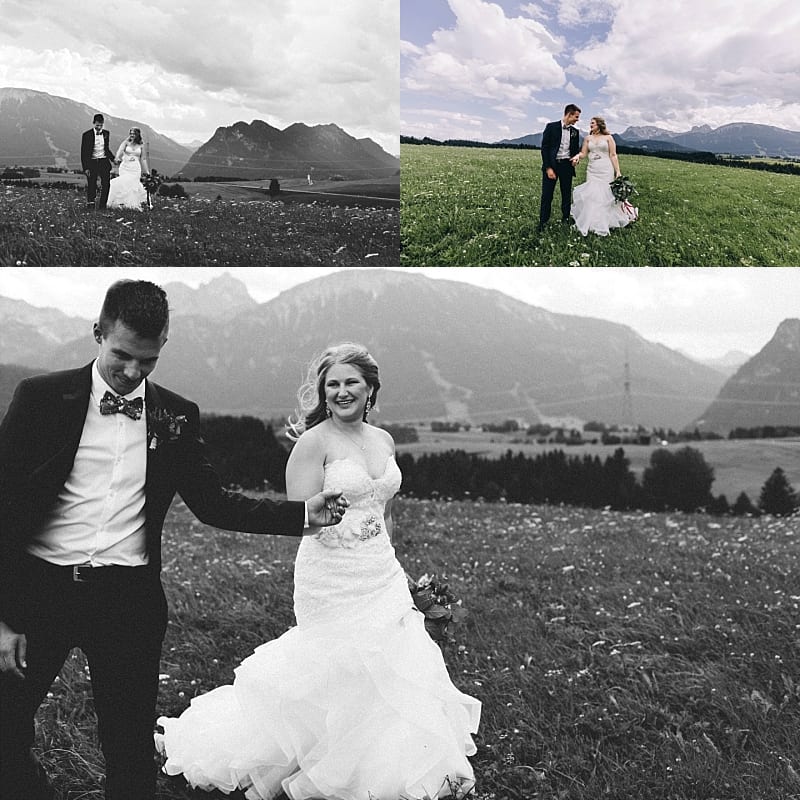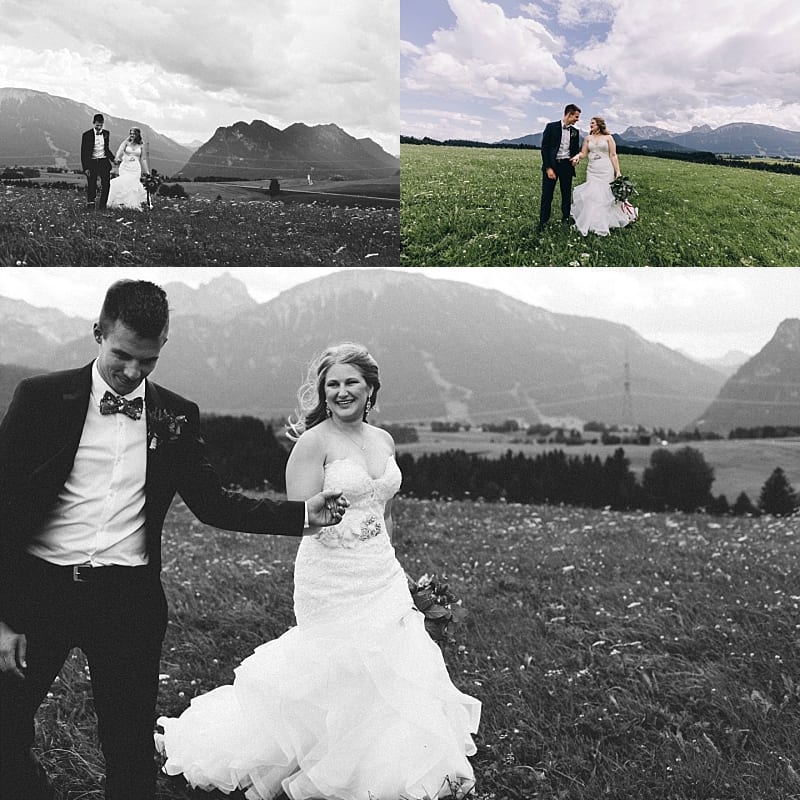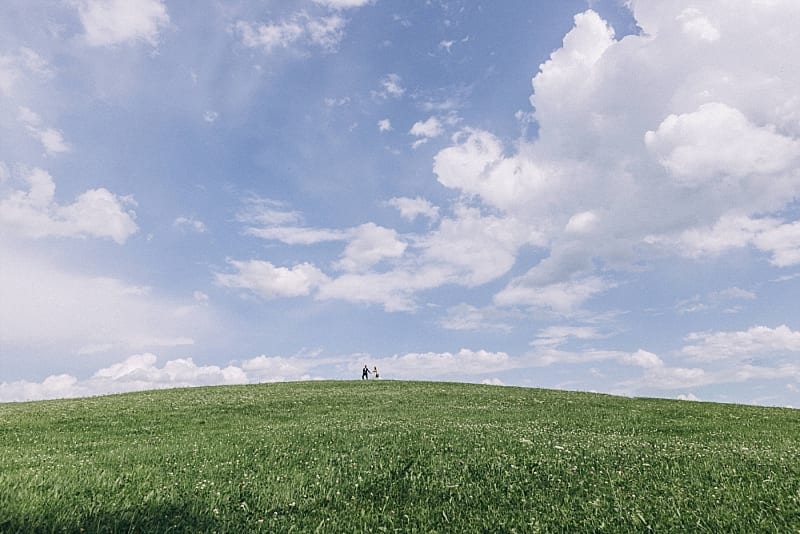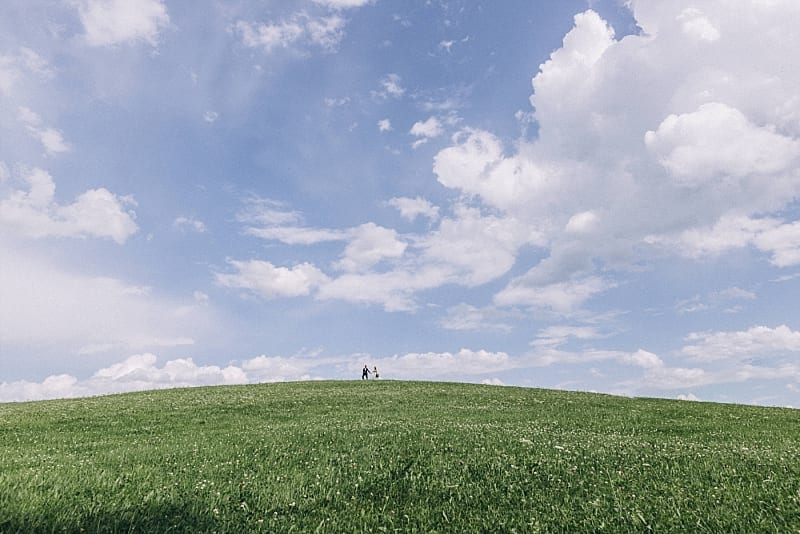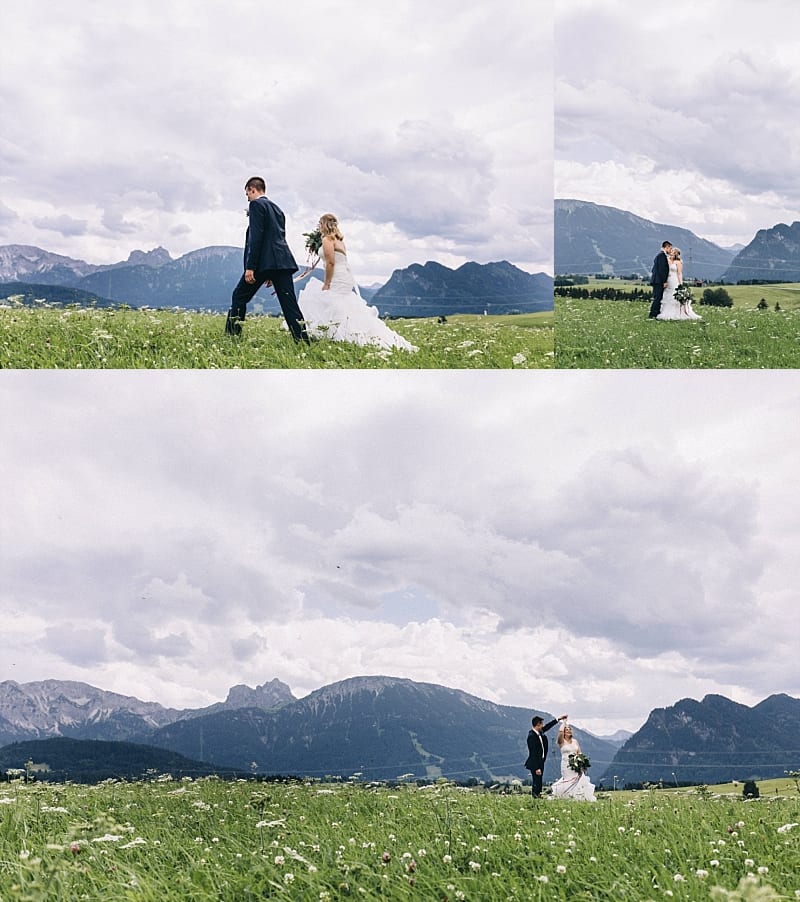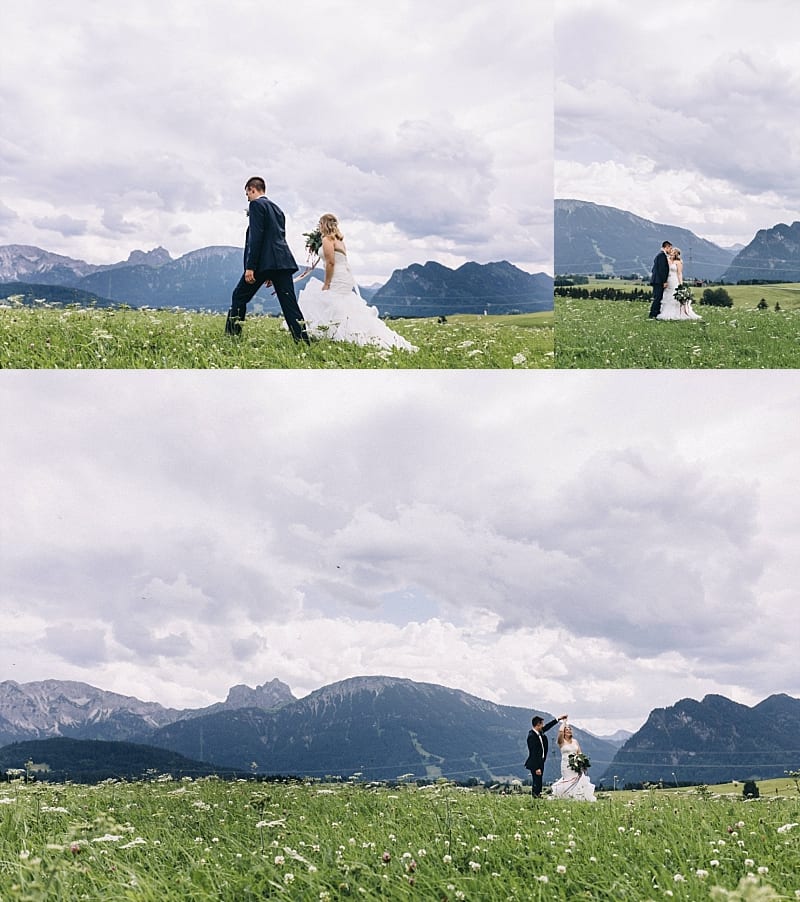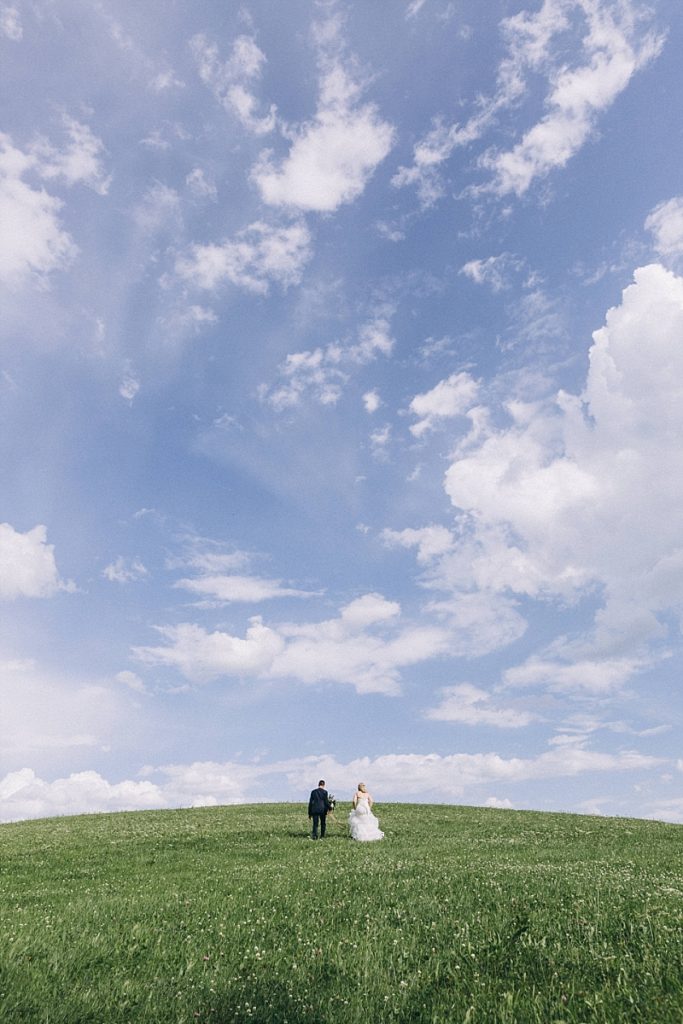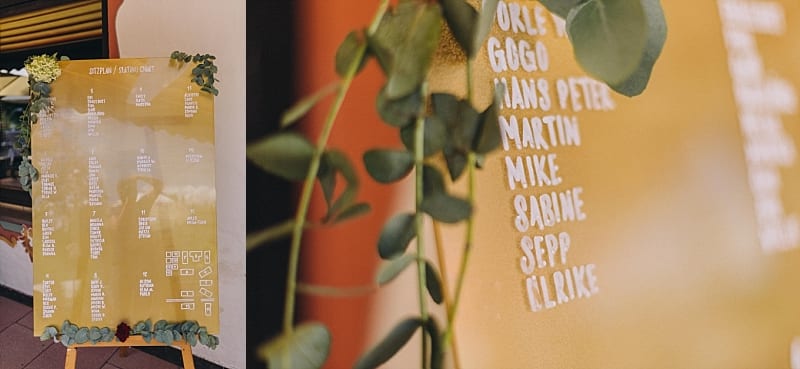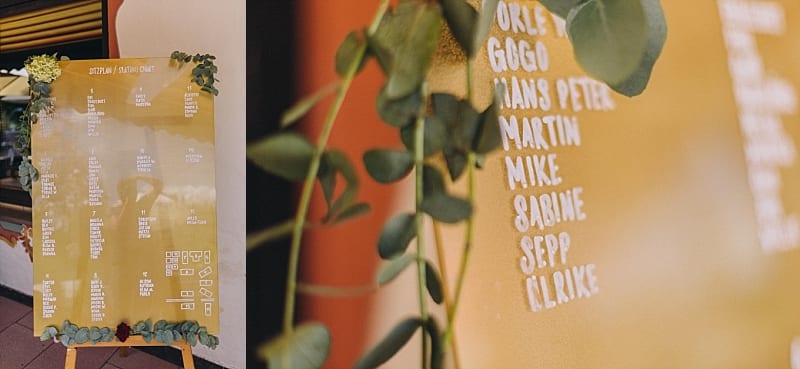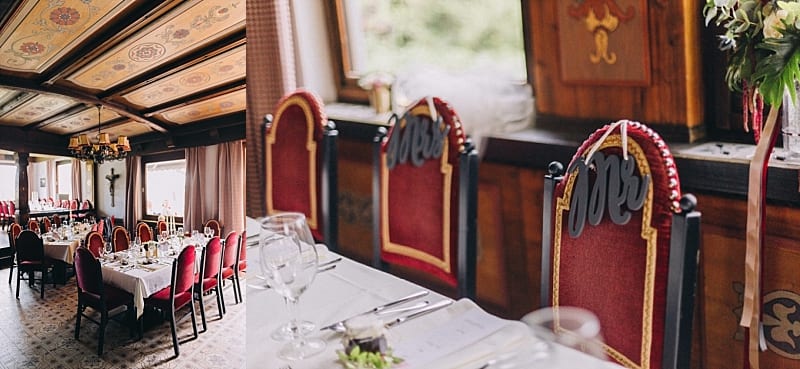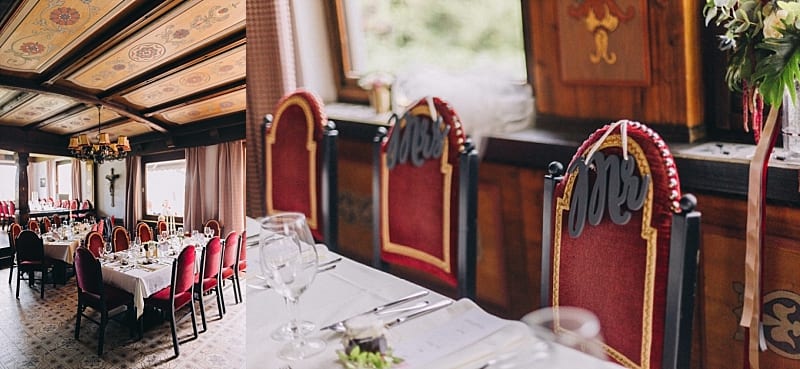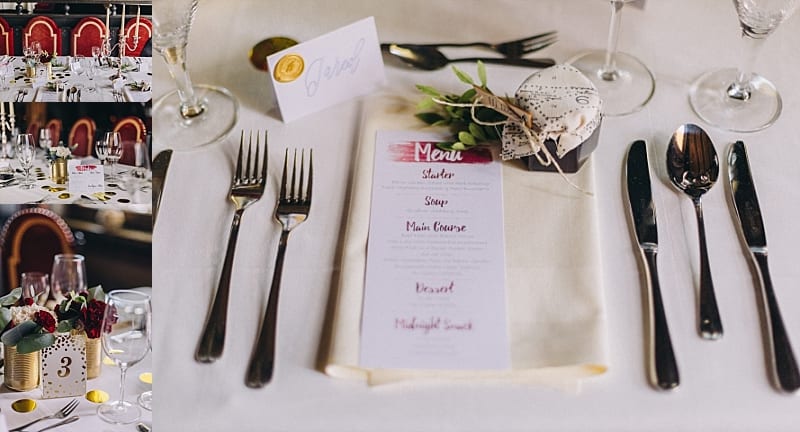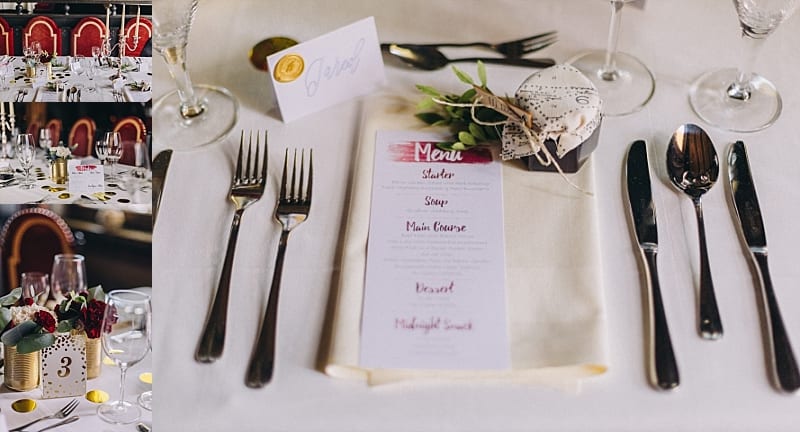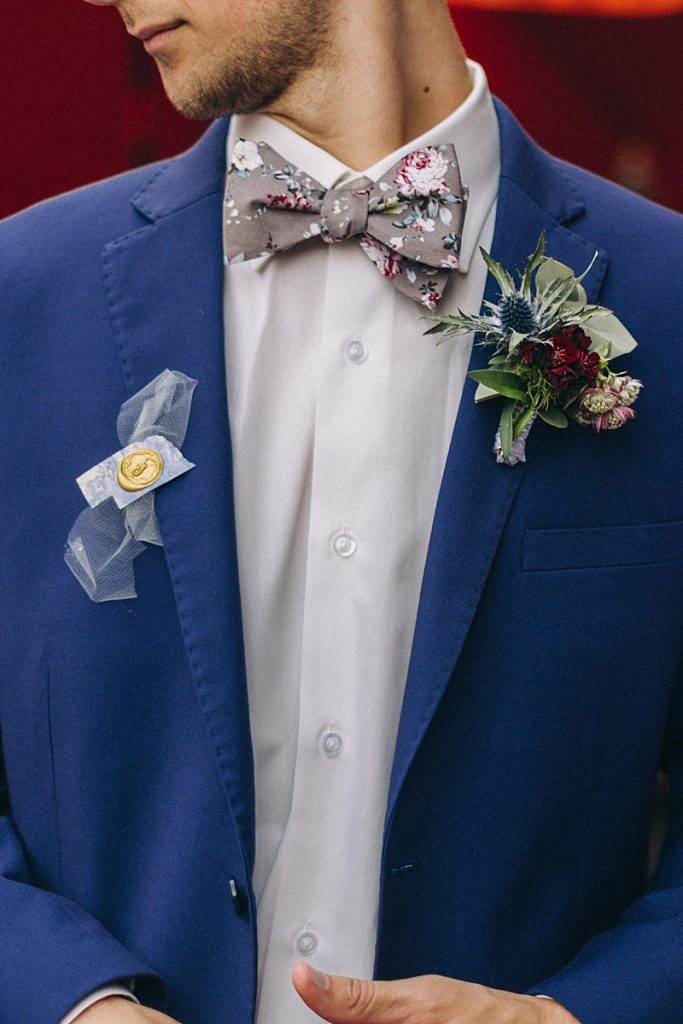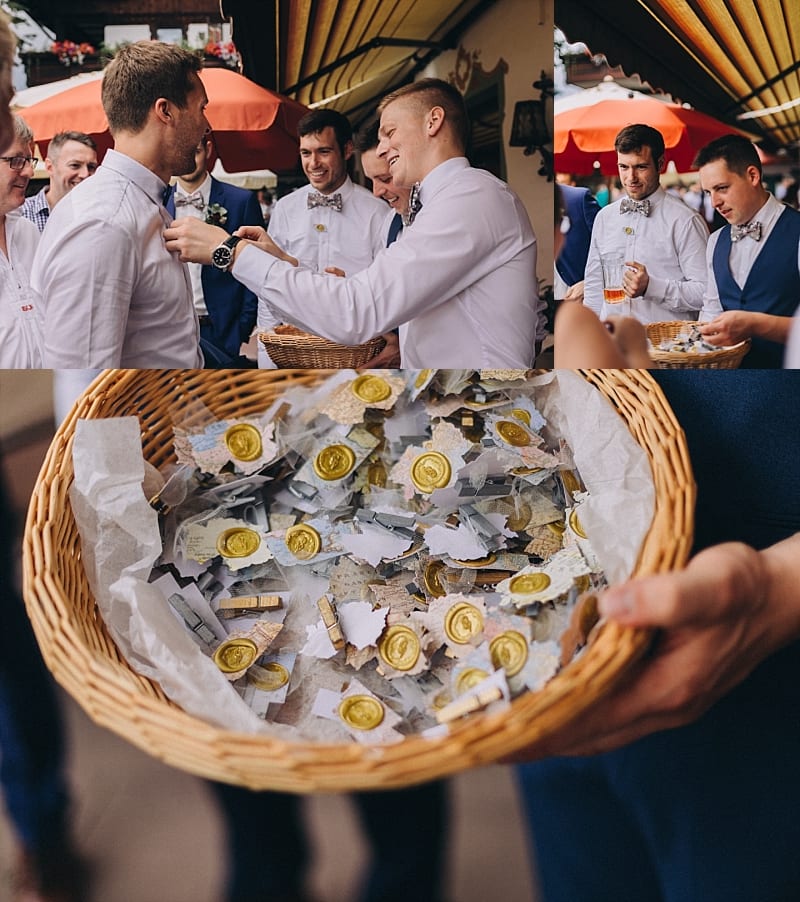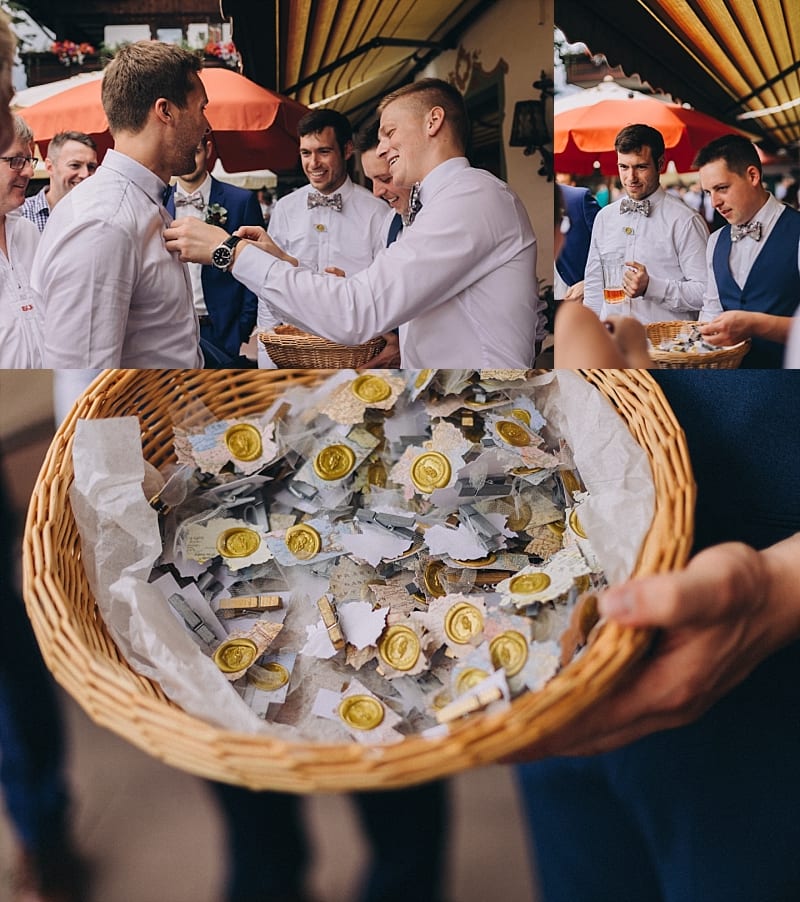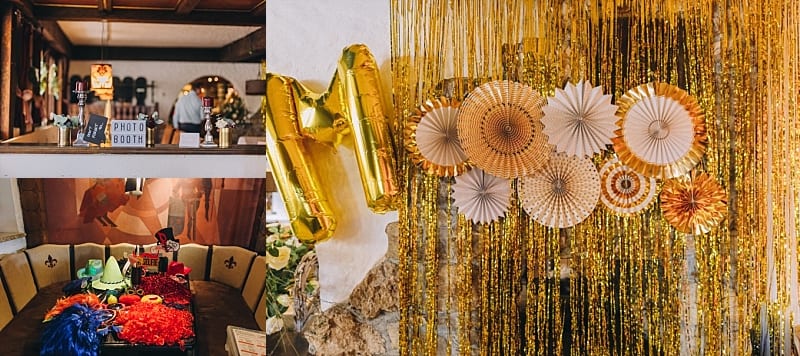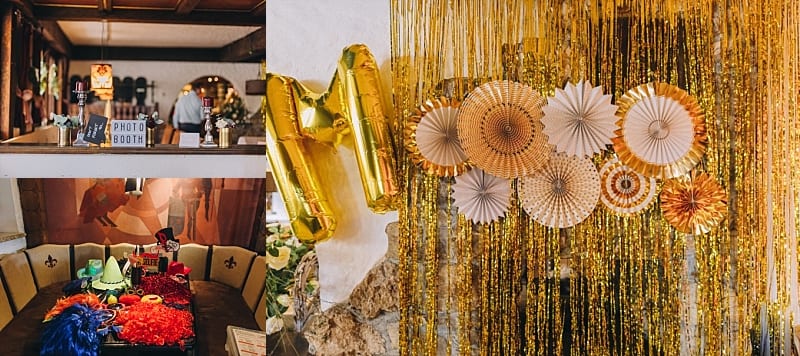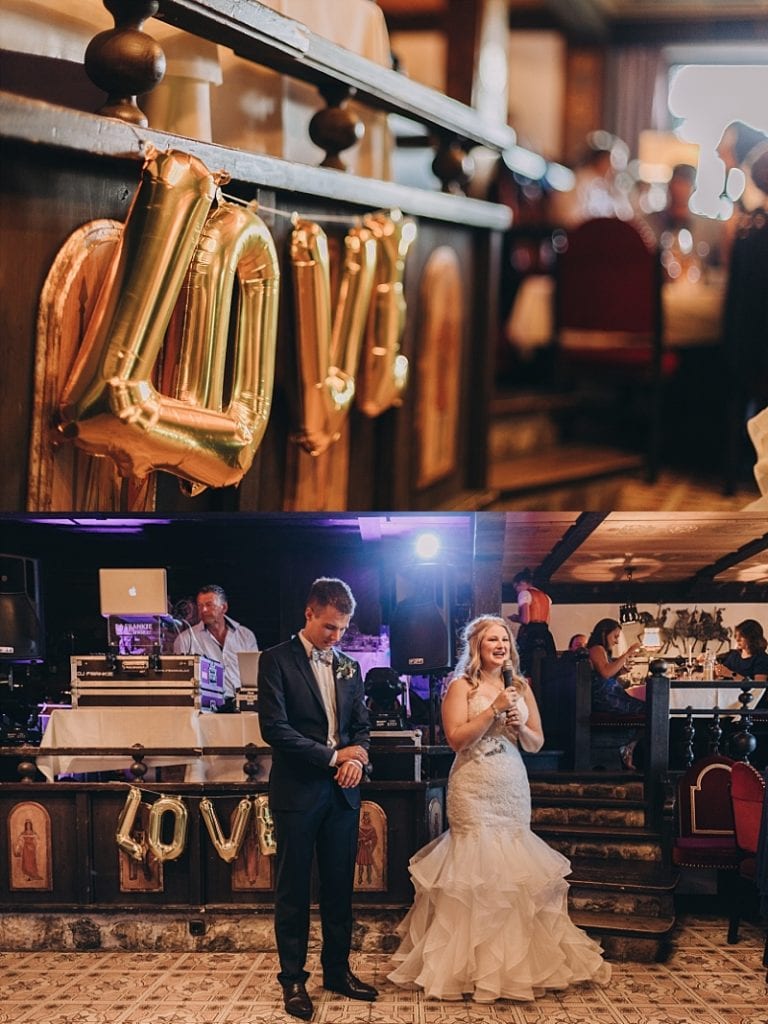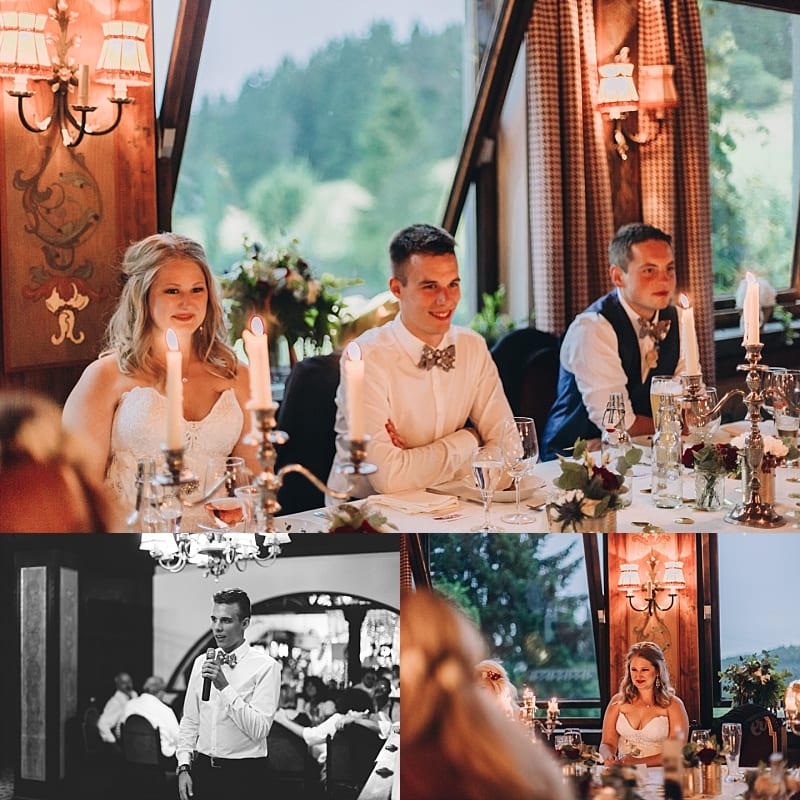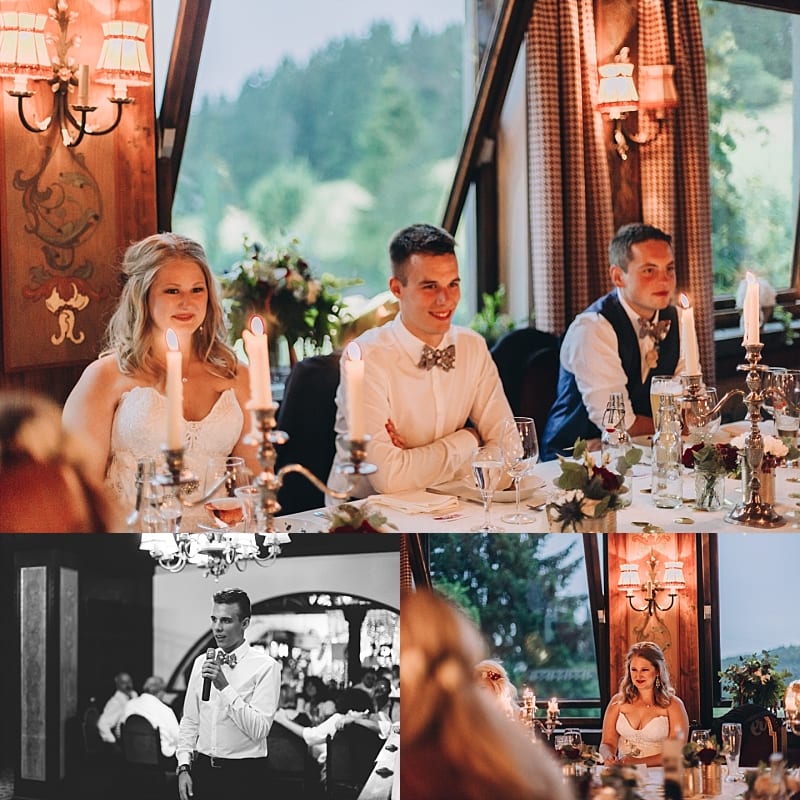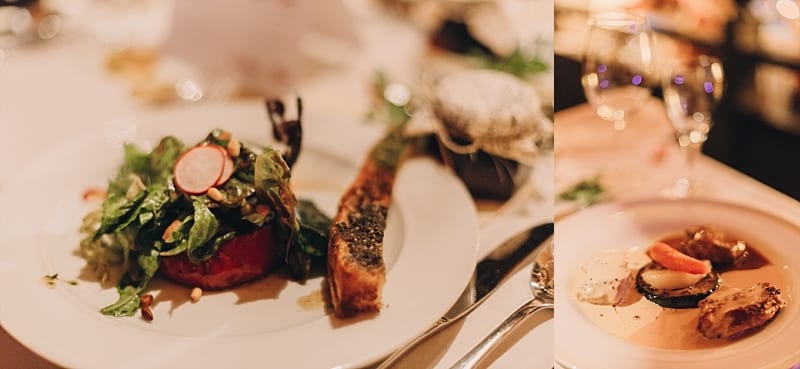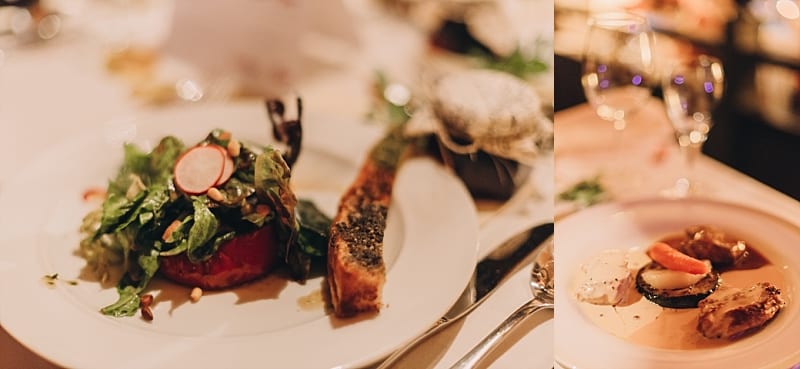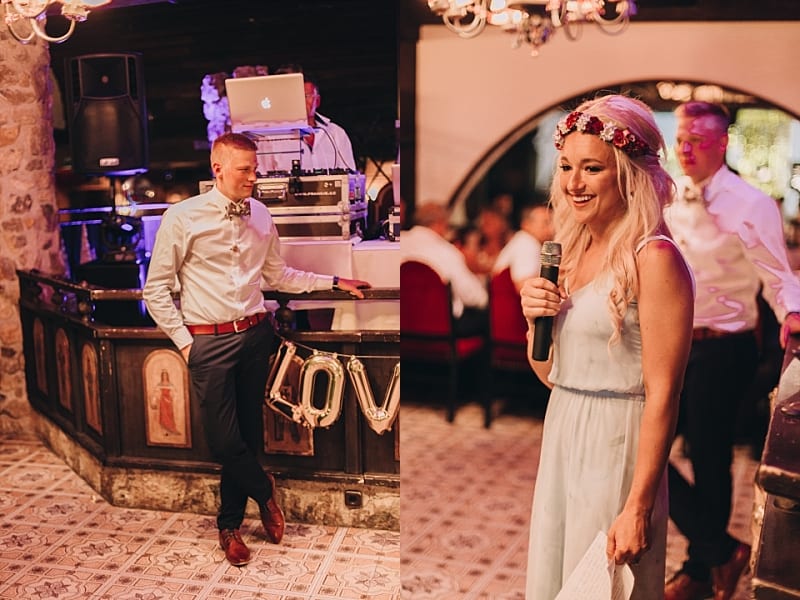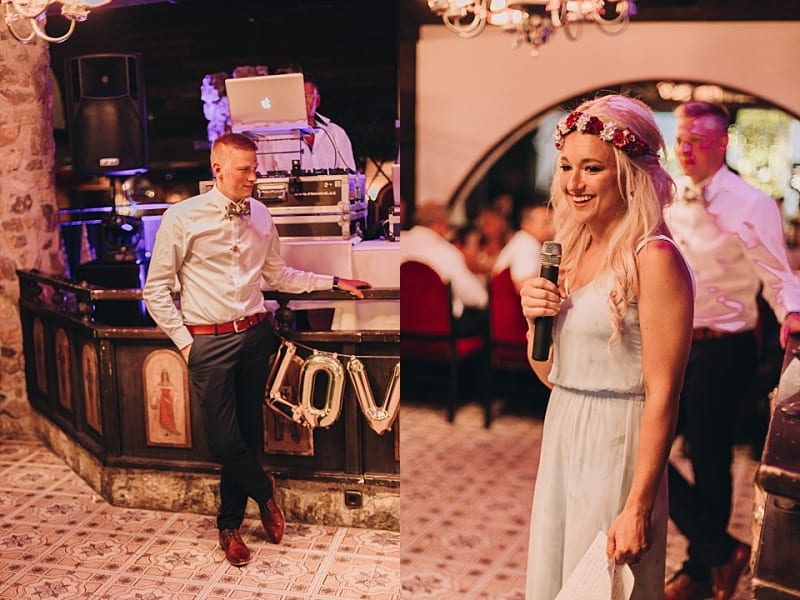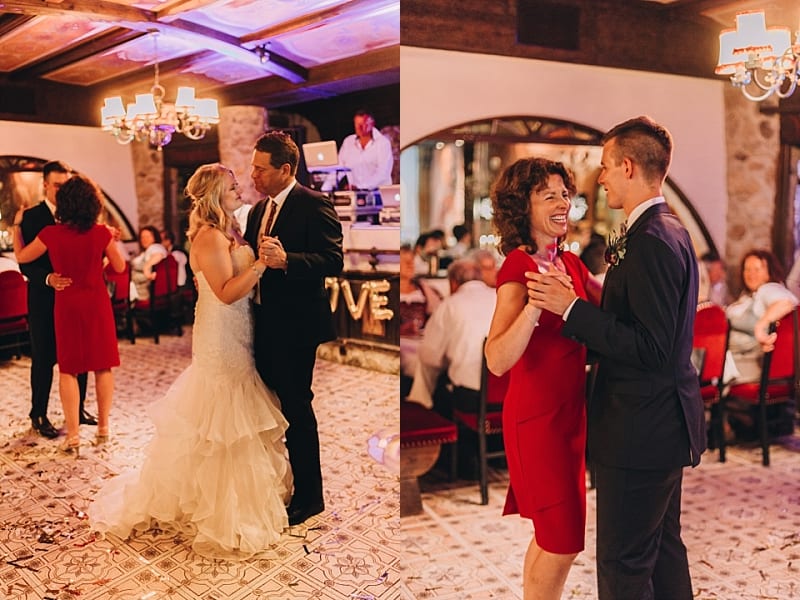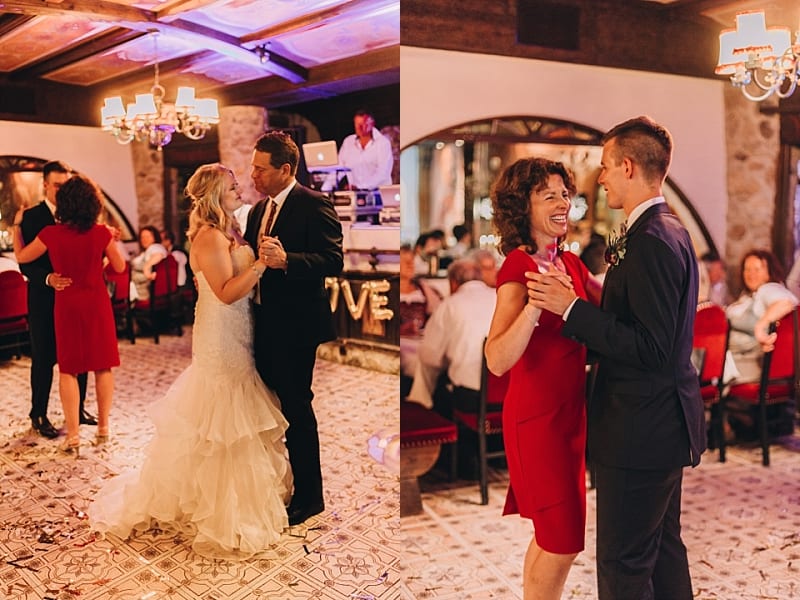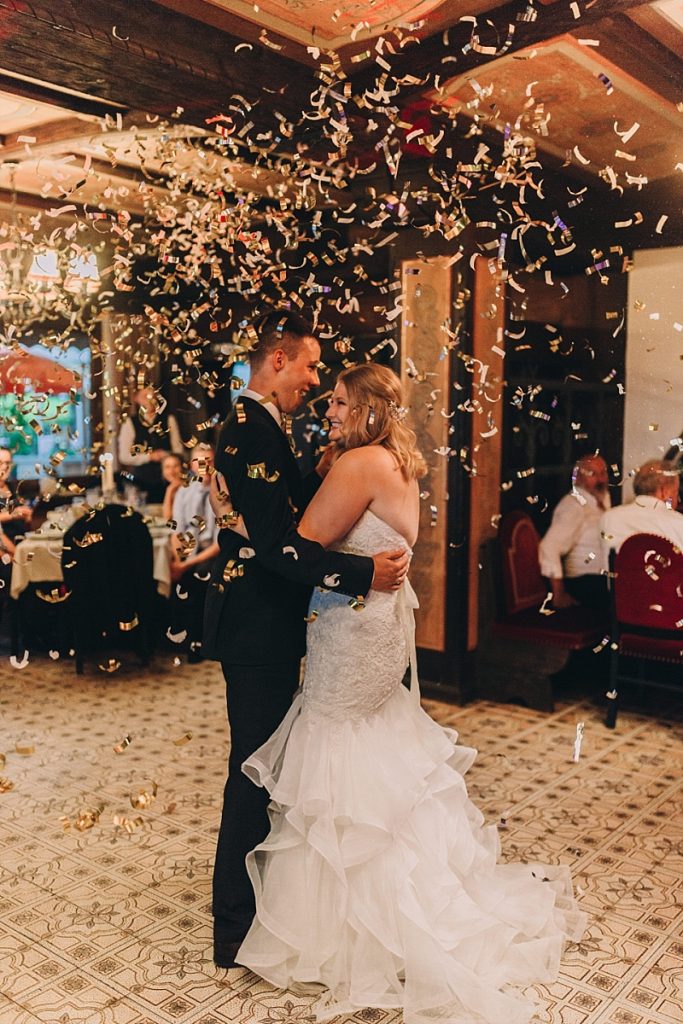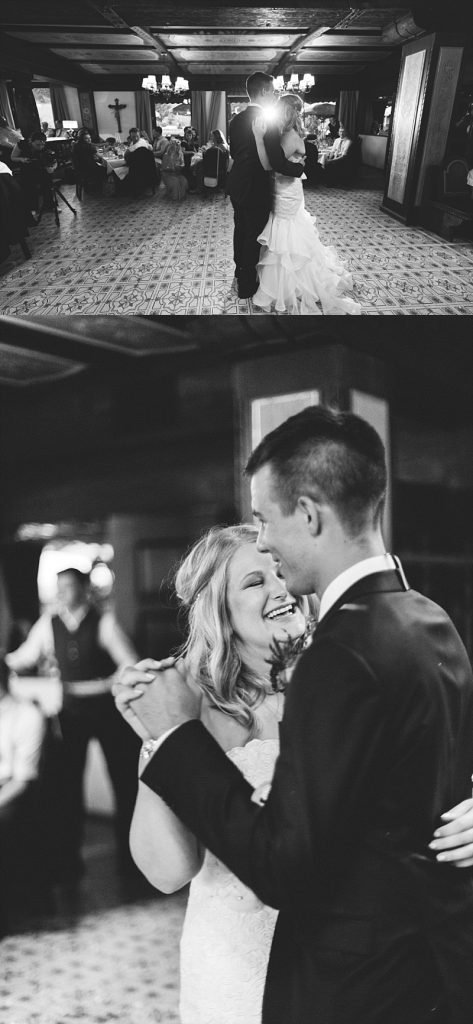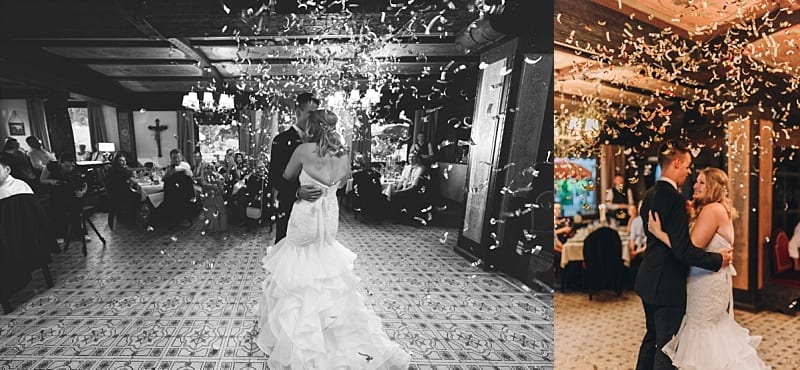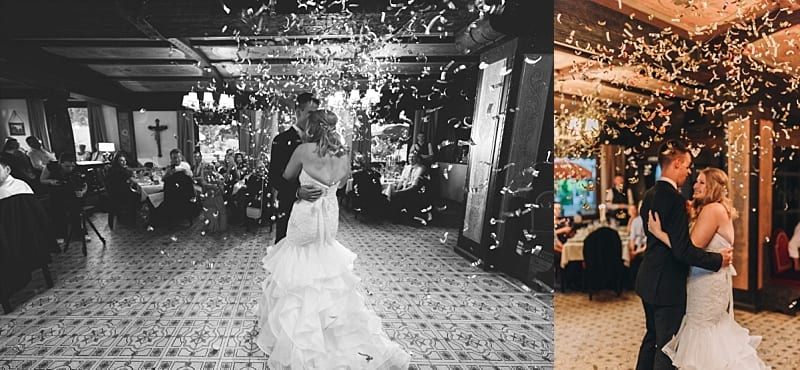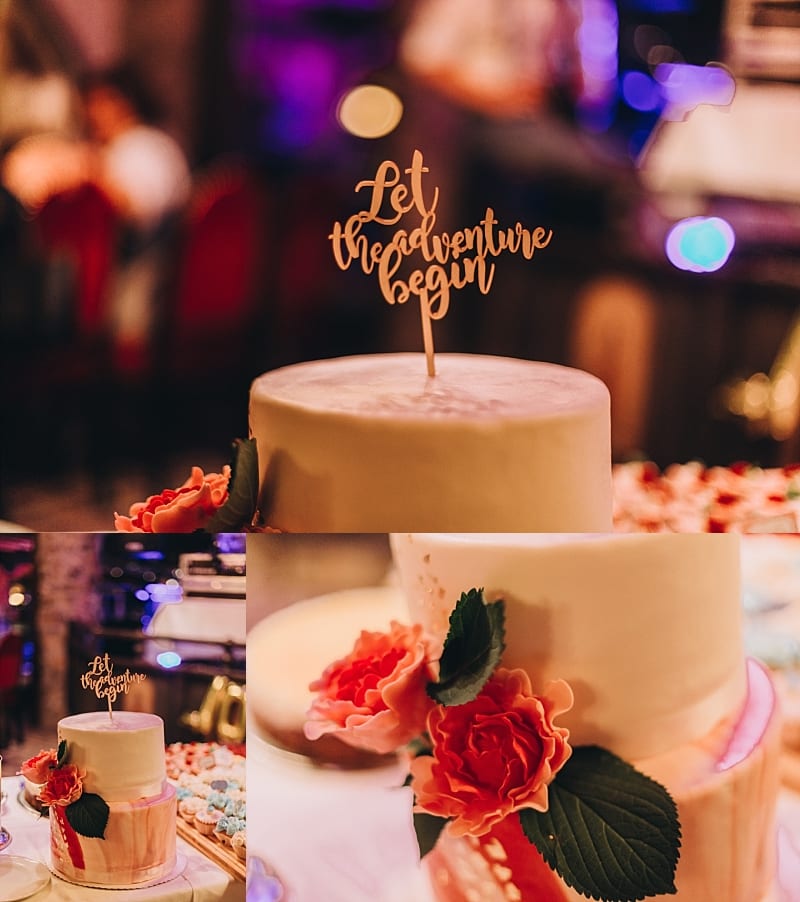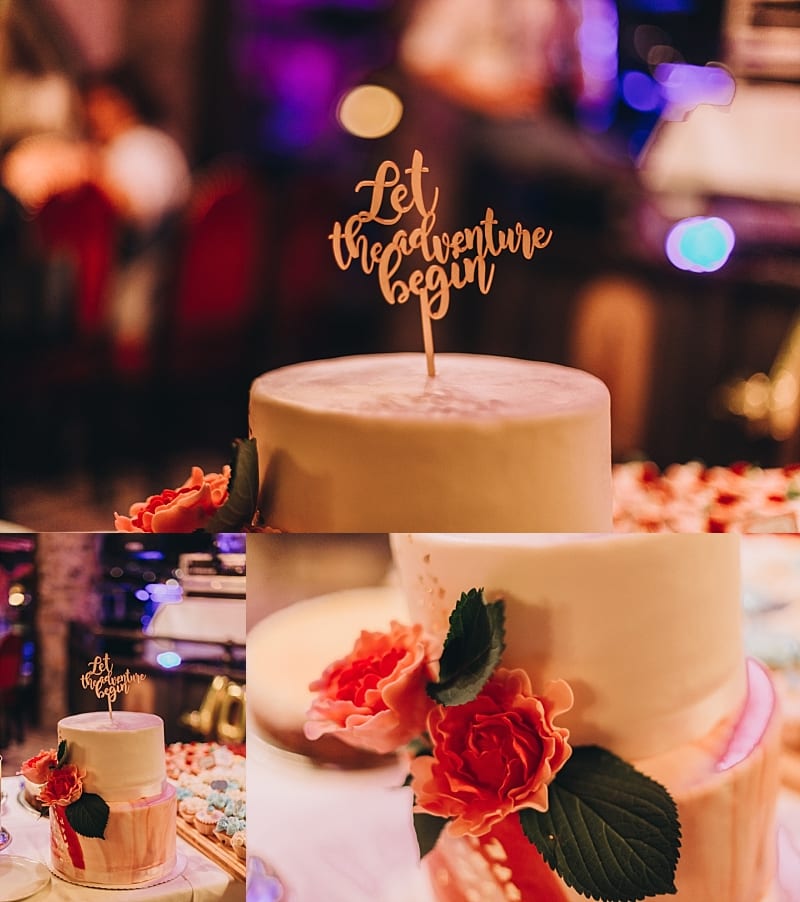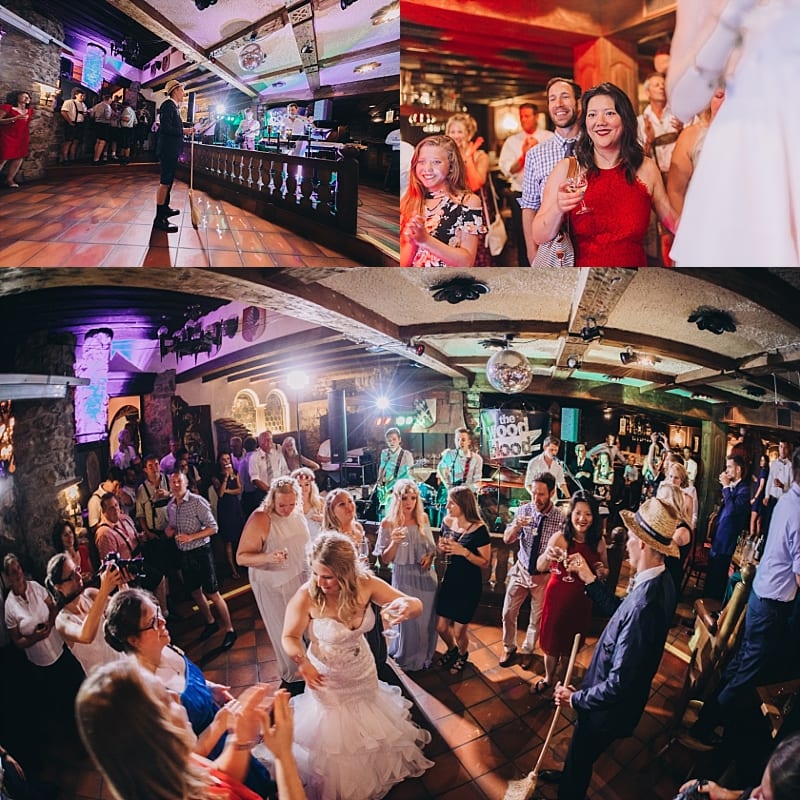 Madison & Manuel Hochzeitsvideo – Allgäu from Love Moments – Besondere Momente on Vimeo.
Vendors:
Photographer: Carito Photography
Videographer: Love Moments
Decorator and Florals: My Confettiness
Stationary: Letter Bee Paperie
Getting Ready Location: Schloss Hopferau 
Reception & Catering: Burghotel Baeren
Band: WoodBloodz
DJ: DJ Frankie
Wedding Cake and Cocktail Hour Desserts: Zuckerkuchen Cafe
Groom's suit: Hugo Boss
Groom/groomsmen ties: MyTieShop
Bridesmaid Dresses: Show Me Your MuMu
Bridesmaid Flower Crowns: Musefleur
Bridal hair piece: Etsy
Bridal gown and veil: Madison James from Savvy Bridal
Bridal Bolero: Custom