Manuel and I have really been focusing on our marriage this year. With how busy our lives are, it can get difficult to make time for "date nights", because let's be honest… at the end of a long day, neither of us is up for planning an elaborate date night. This means that we usually end up sitting around watching Netflix – not the most romantic thing. When we can across Datebox, we decided to give it a try. It helped solve the question "what do you want to do?" Since it comes ready to go, no planning needed!
We were super excited to receive the first box. The cool thing is that you don't know what is coming so it is a fun surprise to find out what the date is going to be as we open the box.
I am super excited to share this fun experience with you! Make sure to read all the way to the end of this Datebox review for a special treat!
Date Night Made Simple – Datebox Review
*I was given this Datebox free of charge, however all opinions are my own. This post also contains affiliate codes which means that if you purchase through them, I earn a small commission – thanks for supporting me!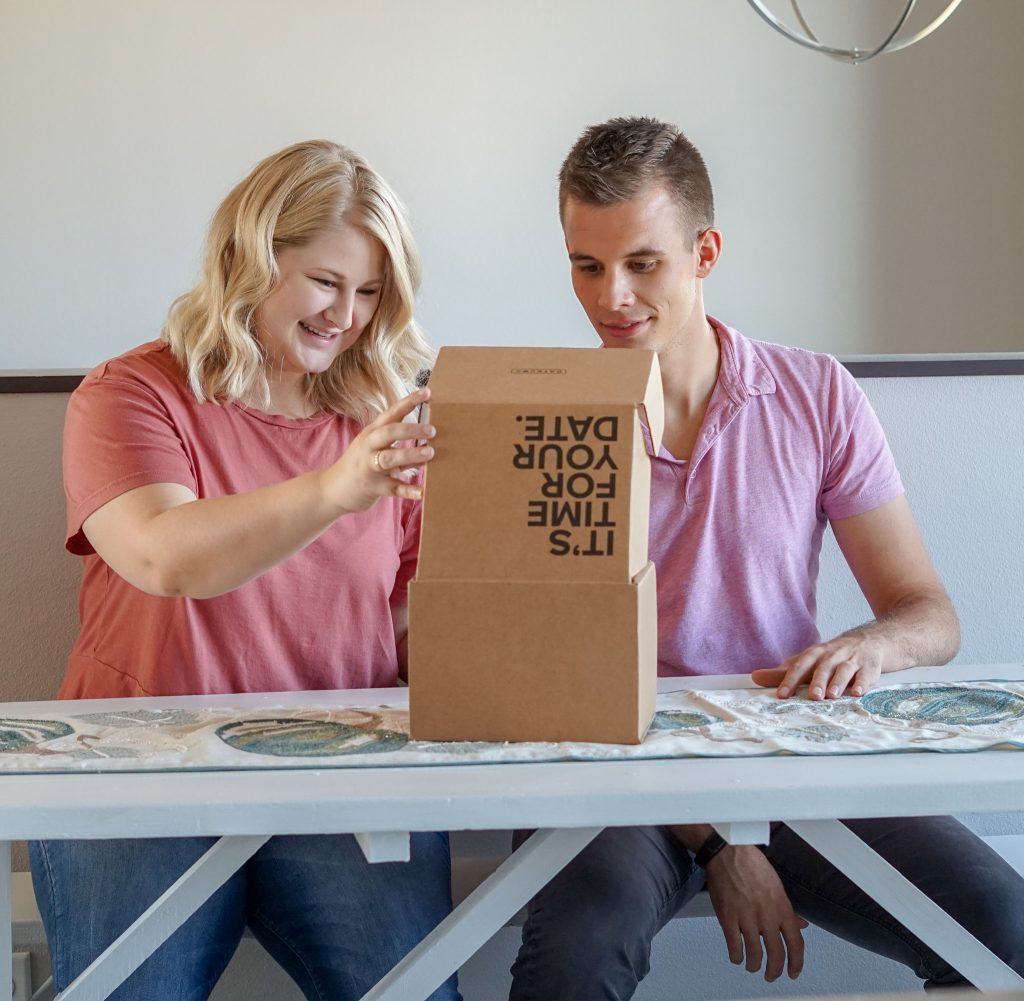 Like I said we were super excited to open our Datebox to find out what type of date we would be enjoy. Upon opening the box, there was an instruction book that told us all about what we were going to be doing, as well as how to do it. It also gave us a Spotify playlist that fit the theme of the date – how cool is that?
Our date night was Chocolate Mock-tails and a Casino night. We were actually shocked by all of the things that came in the box! And it clearly is things that we can use again – which makes the box an even better deal for your money.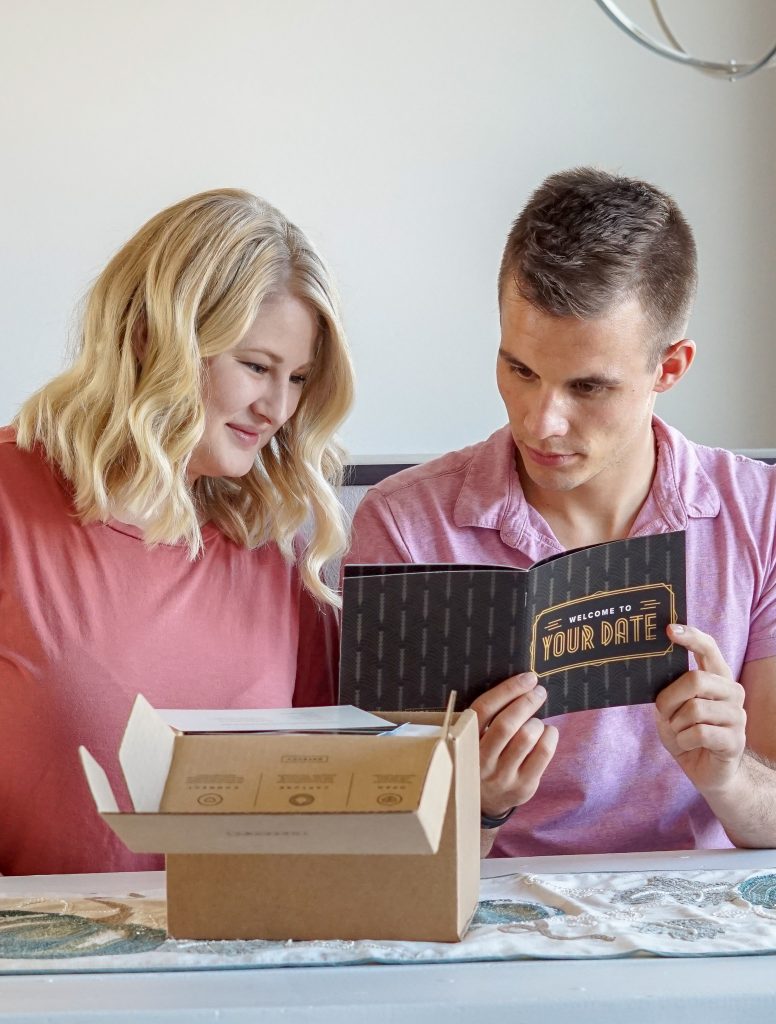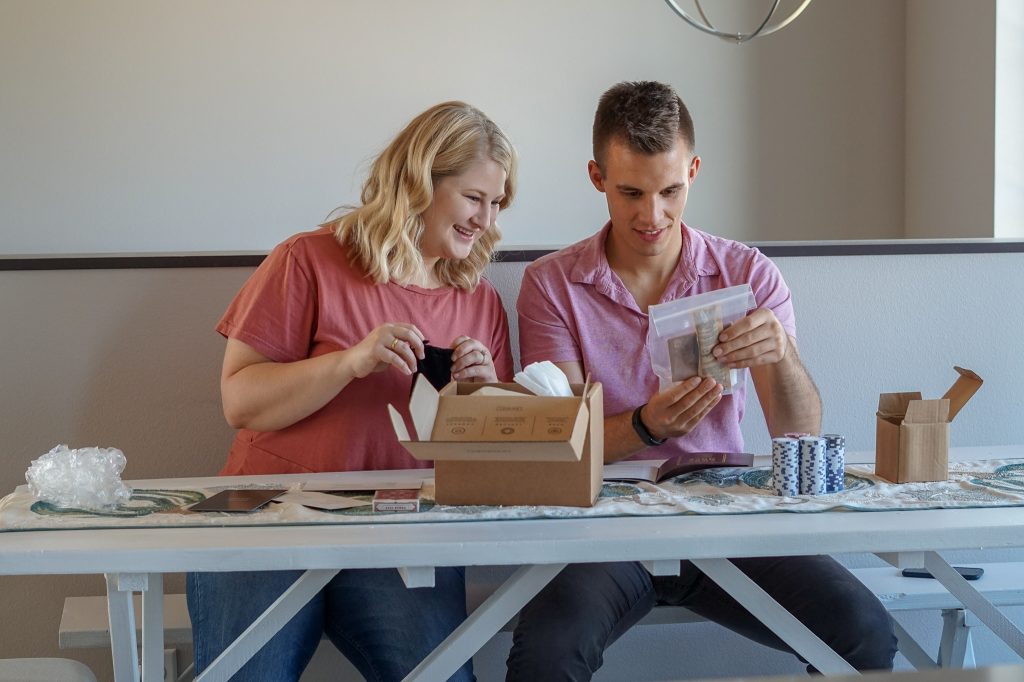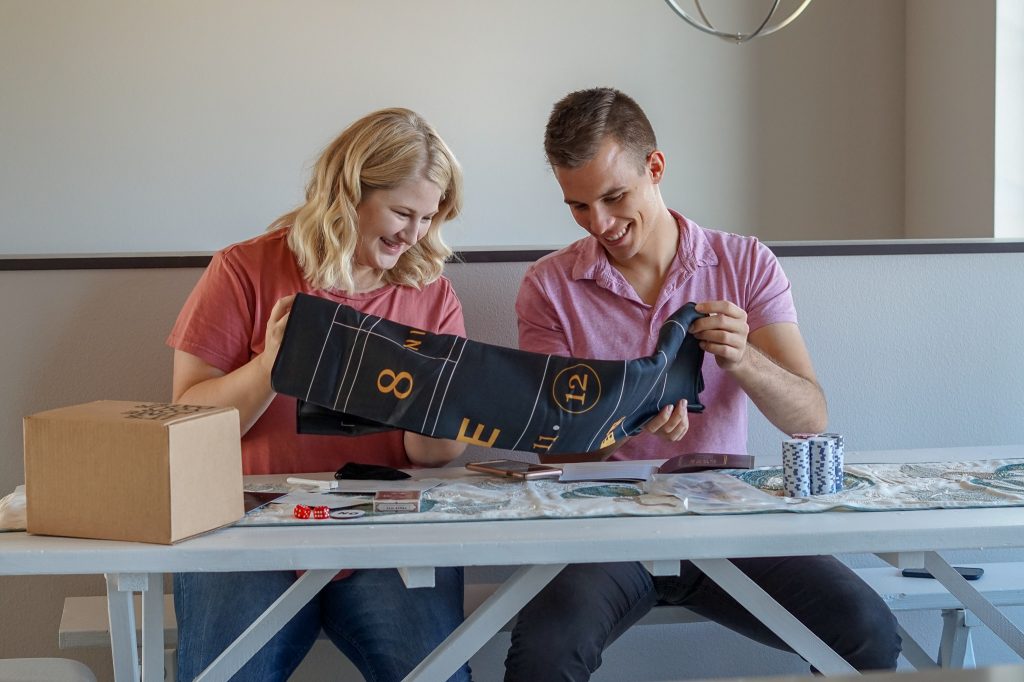 After setting the Casino Night up – complete with dice, chips, cards, betting board and a felt craps/blackjack mat – we were ready to begin! Since the chocolate mock-tails sounded so good, we started with those.
The instructions were super easy and it was something that we never would have tried on our own. Let me tell you though, that they were DELICIOUS! And it was a fun way to enjoy a special drink (without all the alcohol). I loved how "fancy" they looked with the chocolate sprinkle rim.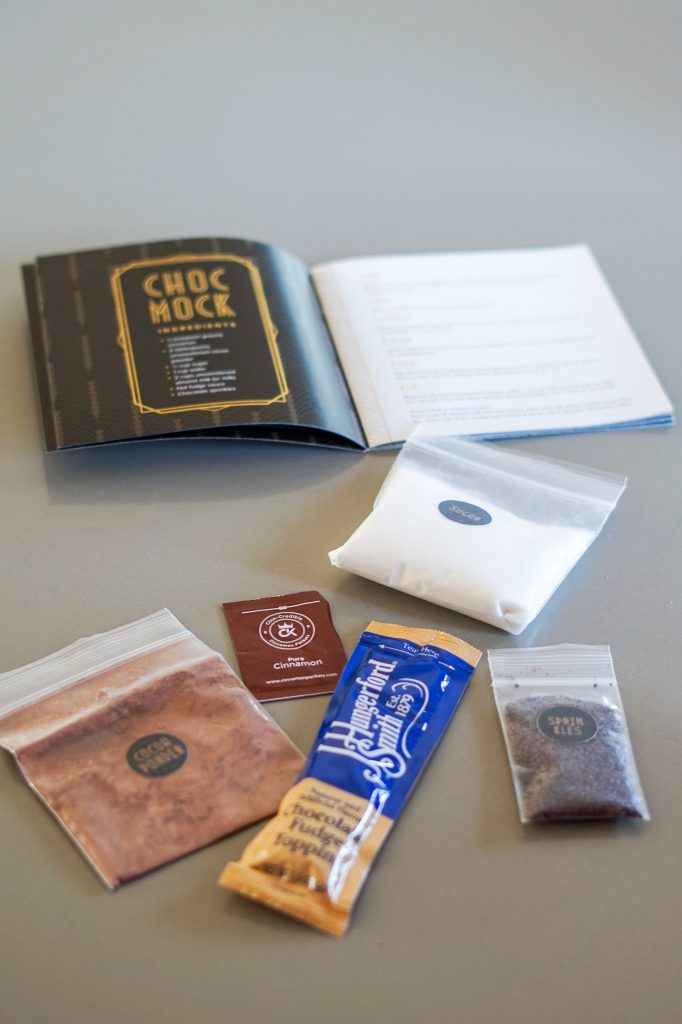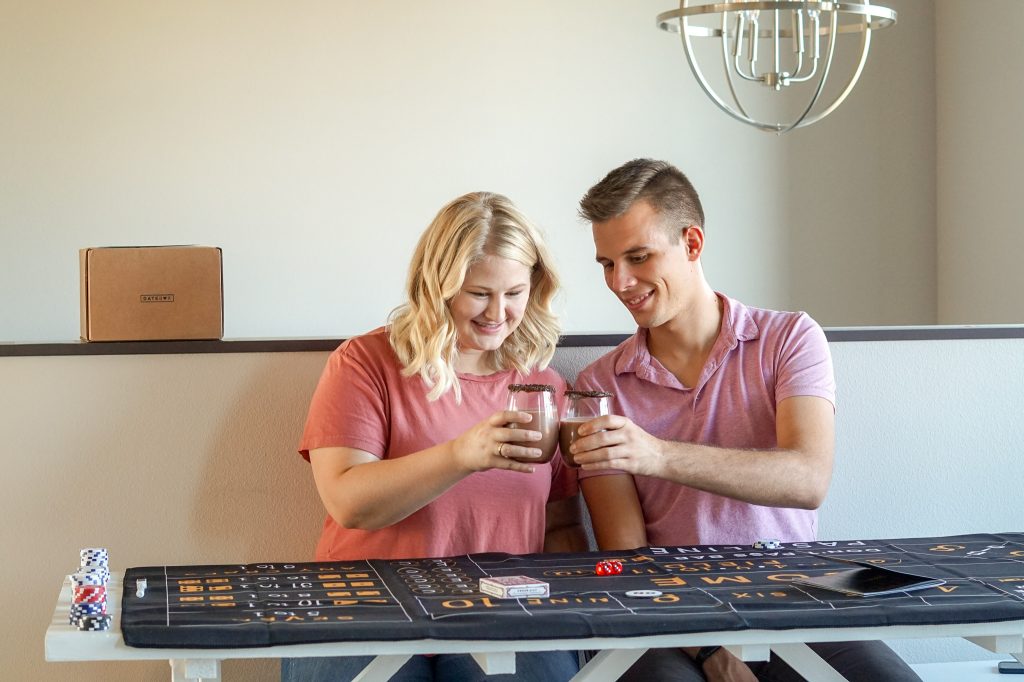 After quenching our thirst, we were ready to dive into the Casino night.
We started by playing Craps. Neither of us had played before so it was really nice that they gave you an easy and more difficult version. The instruction book was great at explaining how to play and we quickly learned. It was so much fun making bets, that weren't money.
Want to know what our bets were?
My prize – Manuel does the laundry and ironing for the rest of the week
His prize – I take the dogs to the dog park alone the rest of the week
It made the game competitive and way more exciting!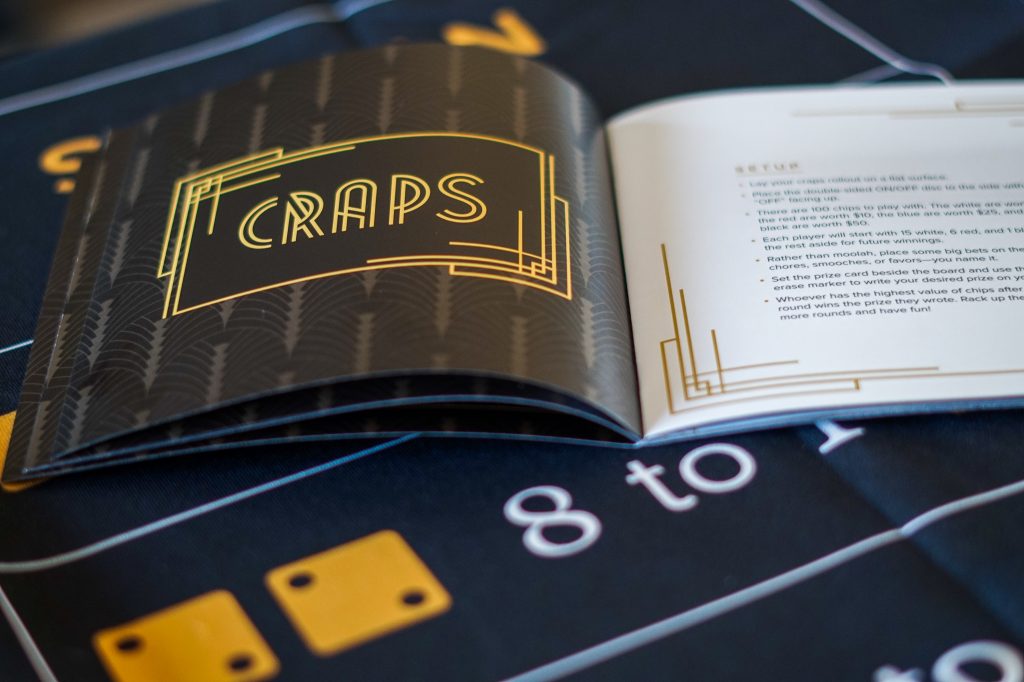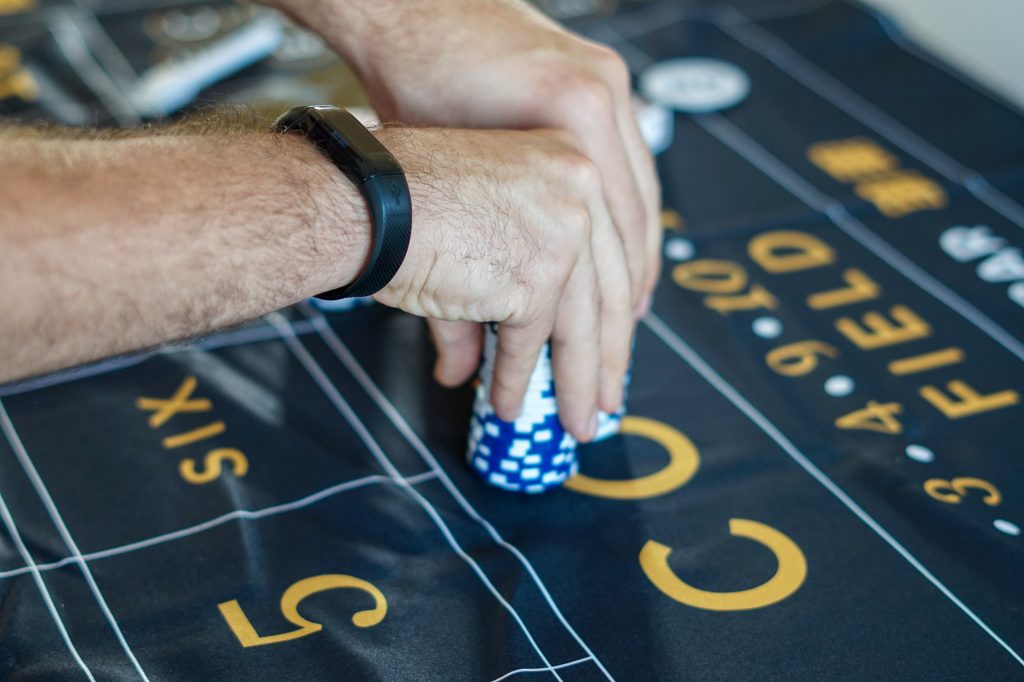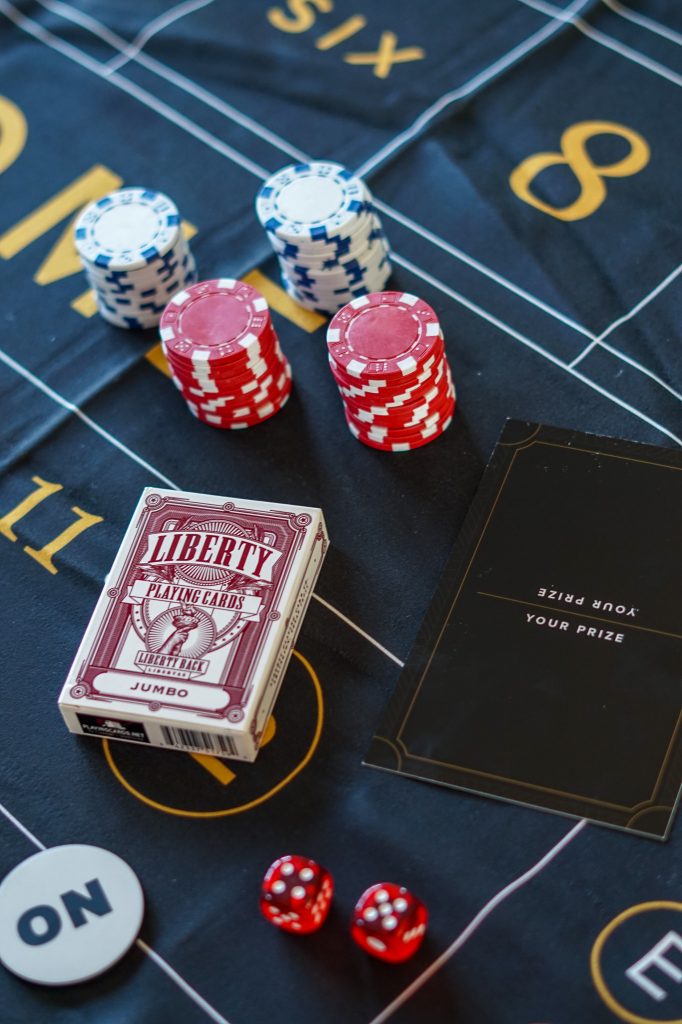 Unfortunately (for me) Manuel was the more lucky won and he won the first game.
Next, we flipped the board over and started to play blackjack.
Again we made bets, and learned all the different rules from the instruction book. While we both knew how to play blackjack – we didn't know there were so many different bets you could make on top of the standard one. It was fun learning these new rules (and eventually I beat Manuel!)
Another cool thing about the book is that it gave us talking "prompts" which helped us also enjoy the conversation.
A couple of the questions that they had us ask each other were:
If you won the lottery, what would you do with the winnings?
What is the craziest thing you have ever done, or want to do?
These certainly weren't things that we had really talked about before so it was fun getting into a discussion about them.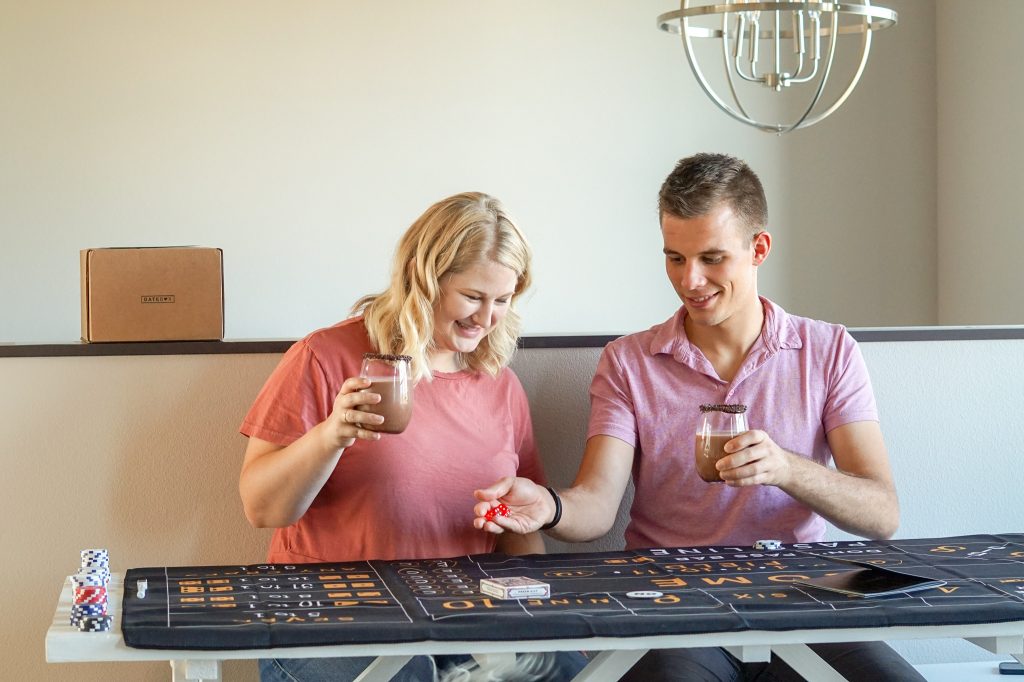 Overall, it was such a fun night just getting to hang out at home with each other. And we discovered a new love for Craps and Chocolate Mock-tails – both of which I know will be making another appearance in our house soon!
If you want to try out Datebox for yourself, which I highly recommend, get signed up here. And if you use code MFICHTL50 you will get your first box for 50% off!
Give it a try, see if you like it, it can be cancelled at anytime so you don't have to feel obligated to continue if it just isn't for you.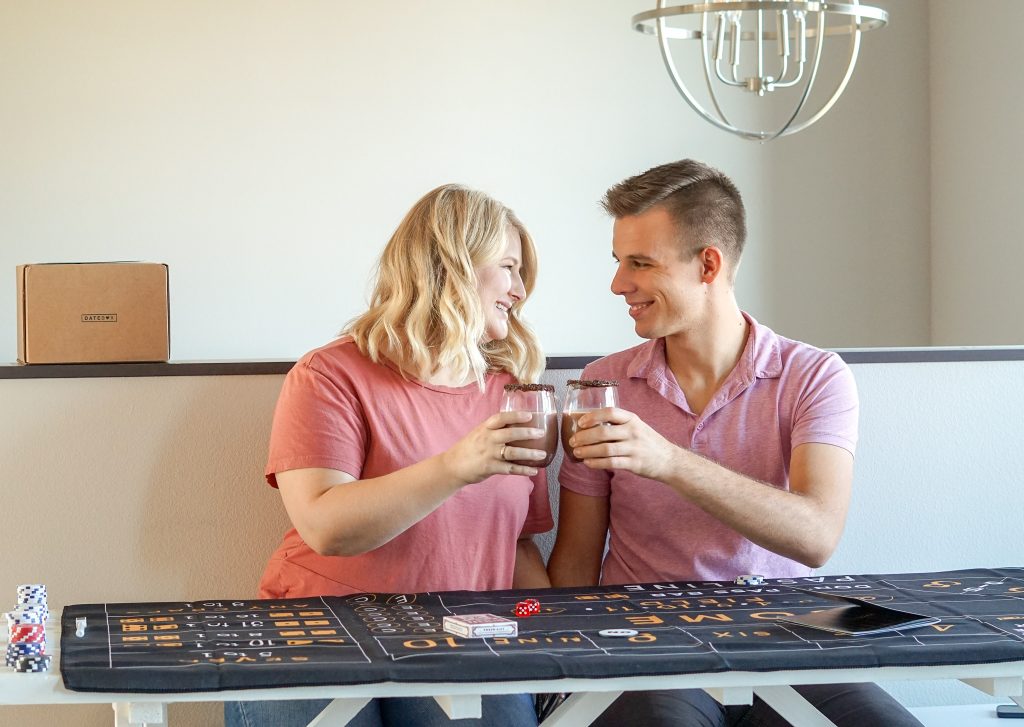 If you are still on the fence, or just not sure what exactly it includes, below is some FAQs from the Datebox website.
What's included in our date?
Your date is a surprise & it's different every month! If we send you an at-home date, it will include games, fun activities, how-to classes, snack & drink recipes, keepsakes, and more. Every date also comes with a complete date guide, custom playlist, & conversation starters so you can get to know each other more.
How do you know what we like?
Magic. Really though—we'll ask you a series of questions to learn about your interests, personalities, likes, & dislikes. This helps us curate the perfect date for you.
When will our first date arrive?
Your dates arrive around the 15th of every month. You'll get your first date the month after you sign up. (Example: sign up anytime in June & you'll get July's date.)
Go out and get your own Datebox here and use code MFICHTL50 to bring romance back into your relationship!