Growing up my Mom always preached the importance of skincare. She made sure that we washed our faces, applied moisturizer and used the right products.
While I didn't quite understand where she was coming from when I was in middle school, I certainly do now. Having products that help make my skin be the best that it can be is really important to me! And I know it's something that will benefit me now and into the future.
However, with so many different products on the market, it certainly can get overwhelming when trying to select a skincare line.
I first heard about Asara Skincare through a friend, and any personal recommendation I get are taken to heart, so after a little research I decided to give them a try. I was really impressed that they focused on probiotics – both topical and oral in order to combat skin problems.
Asara New York researchers have found that the solution for dramatic improvement in skin health is the combination of probiotic-packed topical creams and a once-daily probiotic oral supplement. Asara is the first and only revolutionary new probiotic infused beauty care line that targets aging skin not just on the surface, but also at the source.
I did get to try their entire line of skincare products, but to avoid overwhelm I am going to cover my top three (don't worry though, I will mention all of them!) in this Asara Skincare Review.
Asara Skincare Review
Getting the Asara Skincare line in the mail felt like Christmas. The packaging is so gorgeous I truly felt like I had treated myself to the ultimate gift. After unboxing everything I couldn't wait for that night to start using the products.
*This post was sponsored by Asara New York, however all opinions are my own.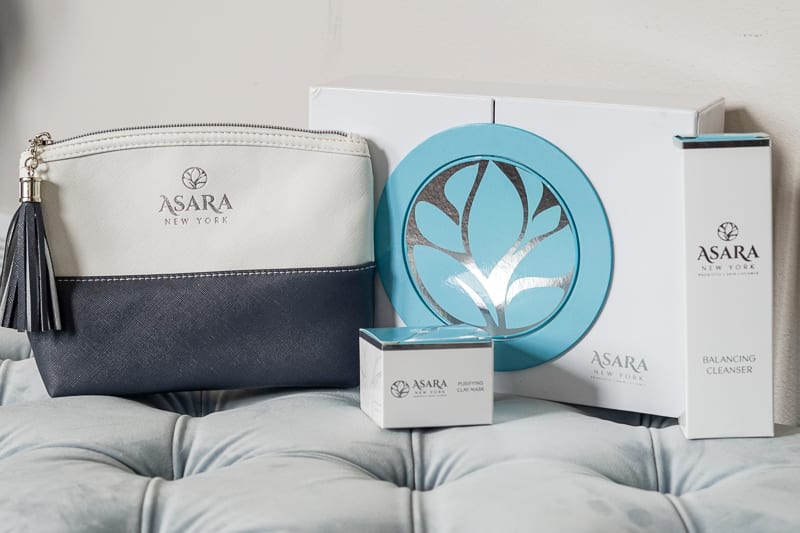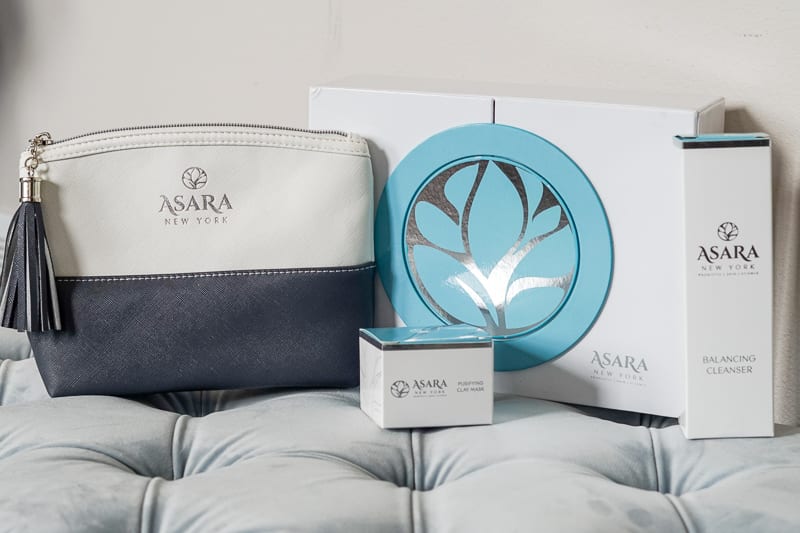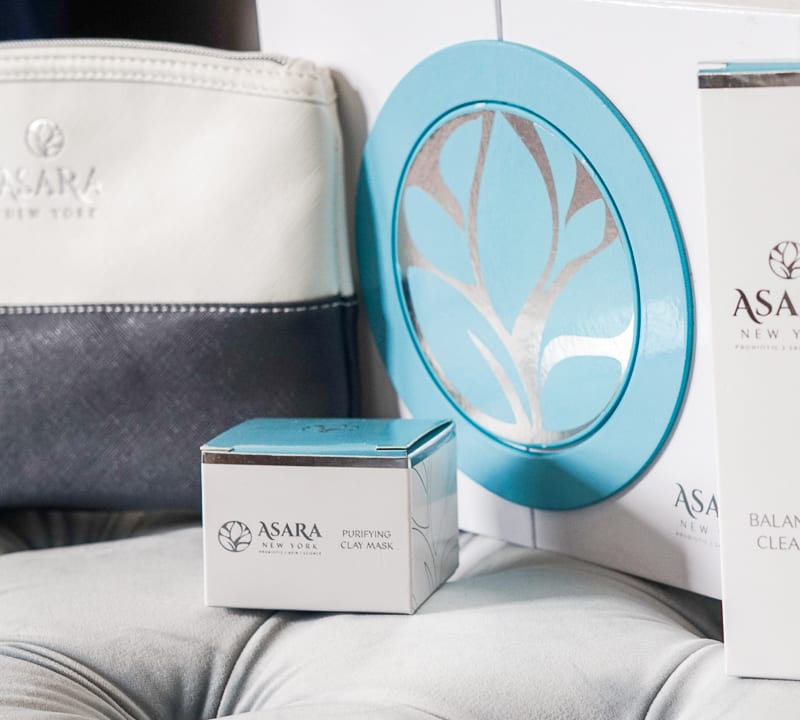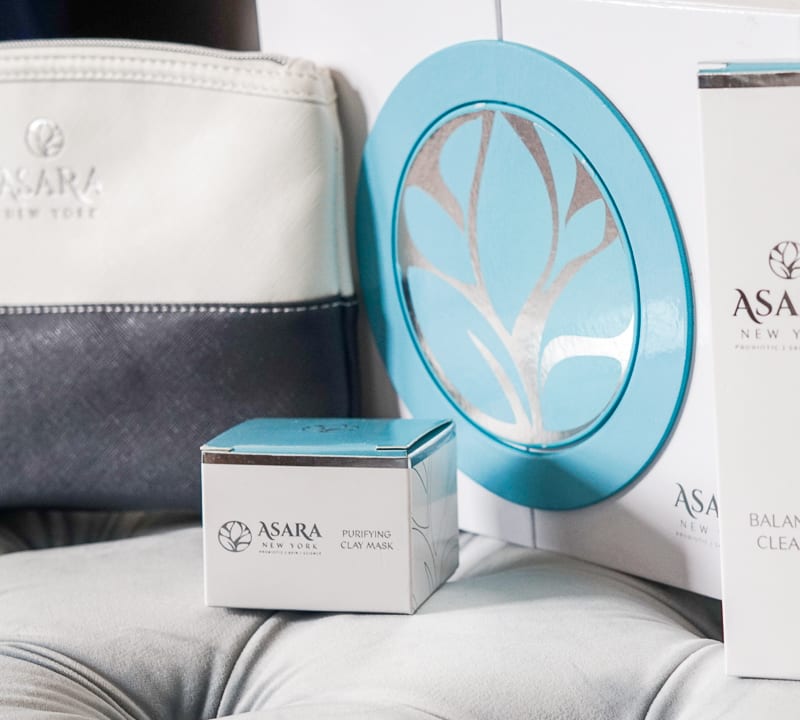 When I first received the products, my face was in need of help! I had recently started using Retin-A which is a prescription strength medication for my acne. Since, I am in my mid-20's and my face still tends to look like a teenagers. Using this product makes your skin peel like crazy, so essentially my face was super dry and no product I used was helping.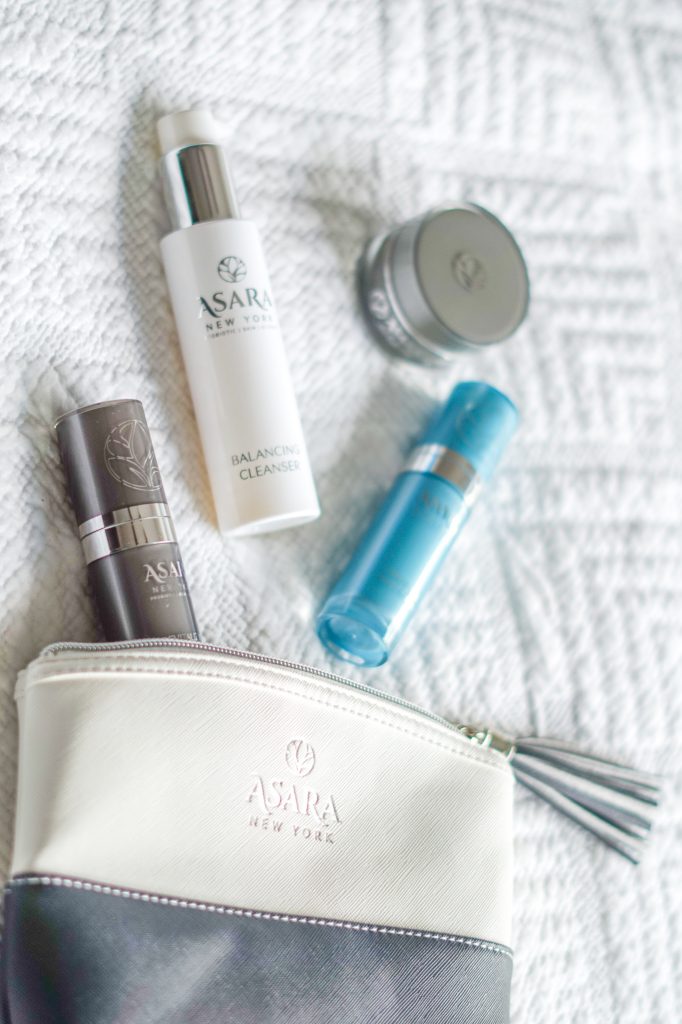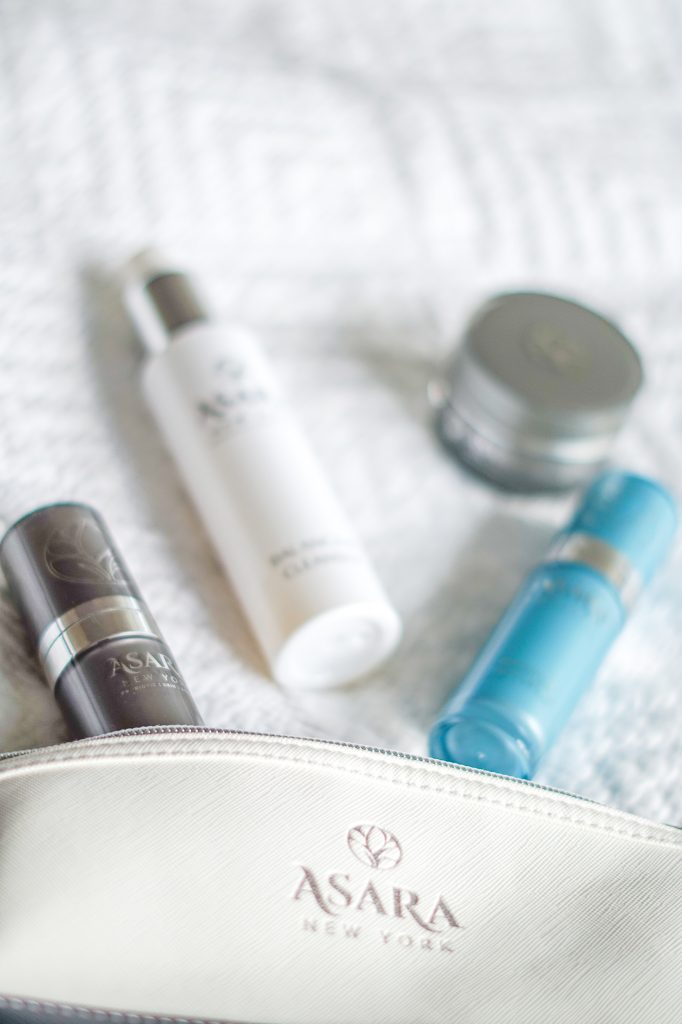 That is until I started using the Advanced Face Cream, Revitalizing Eye Serum and Balancing Cleanser! After using the products for only a few days I could already see the difference it made in my skin's texture and overall appearance.
Within a few weeks, my skin looked radiant (even without makeup!) and my blemishes had almost completely disappeared. These three products are a triple threat and a must have in any skincare routine!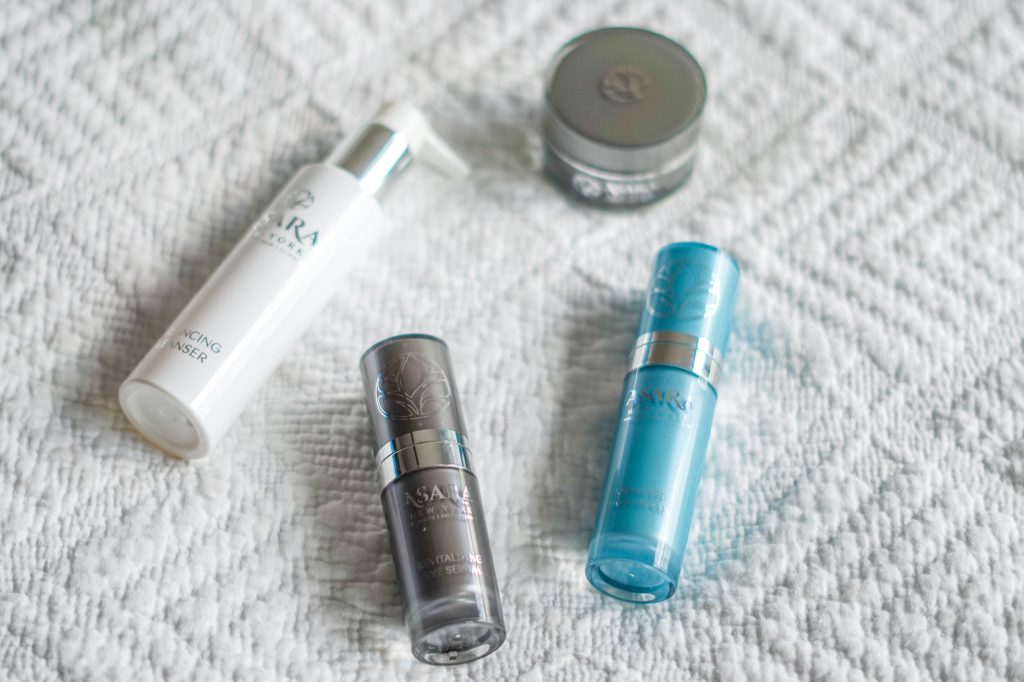 One of my favorite things is that the entire line moisturizes without feeling greasy or heavy on my skin. After applying just a small amount, it quickly absorbs into my skin and leaves it feeling so fresh and soft.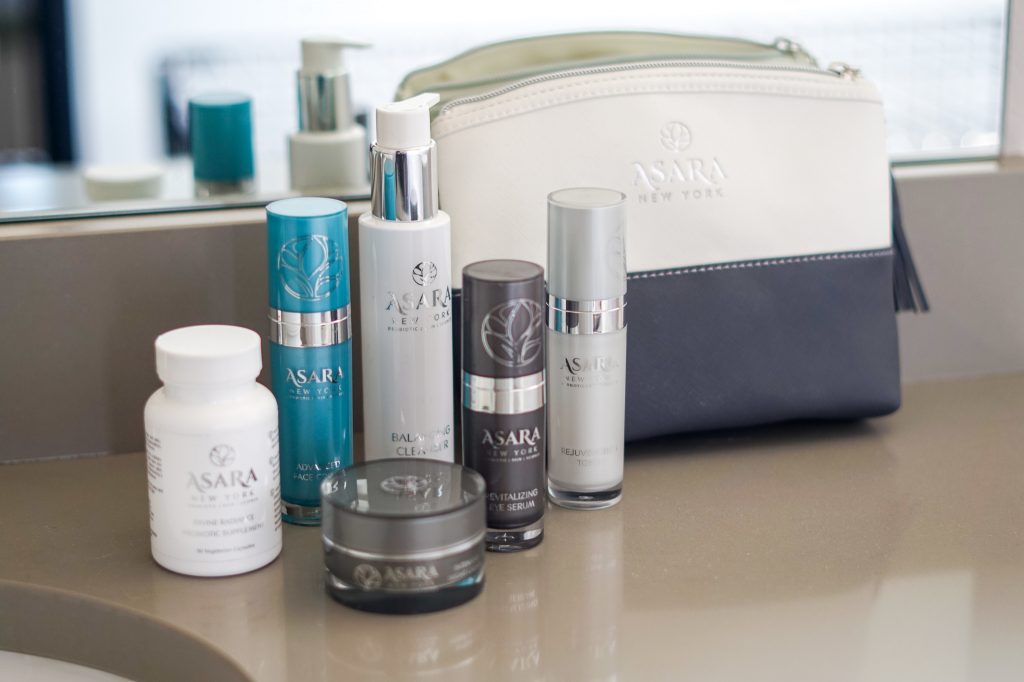 Daily Skincare Routine
I use my Asara Skincare daily, now. I start in the morning using the Balancing Cleanser and Rejuvenating Toner, followed by the Advanced Face Cream and Revitalizing Eye Serum.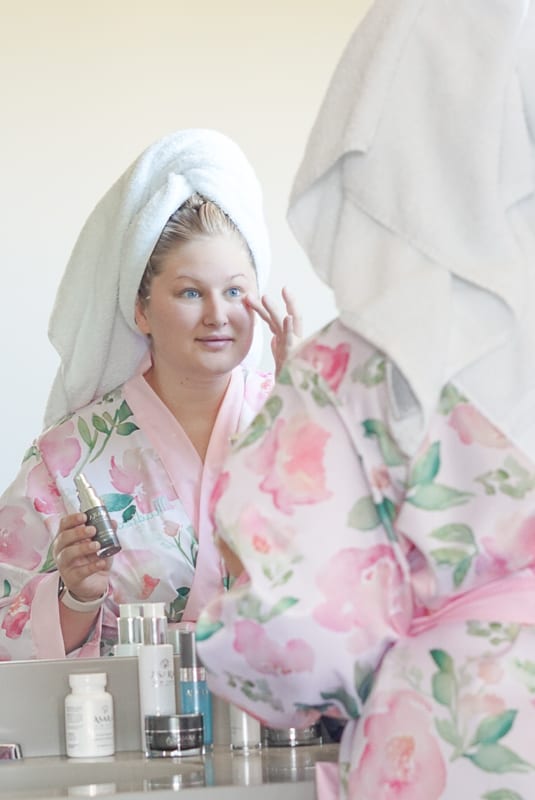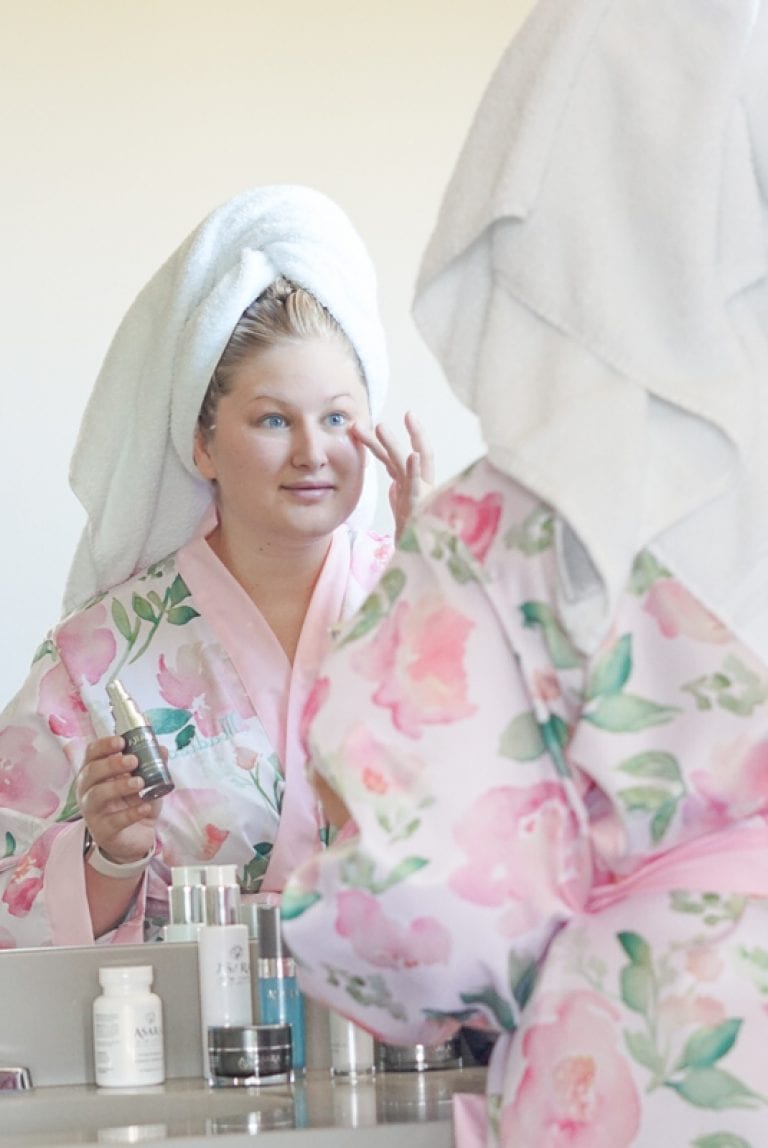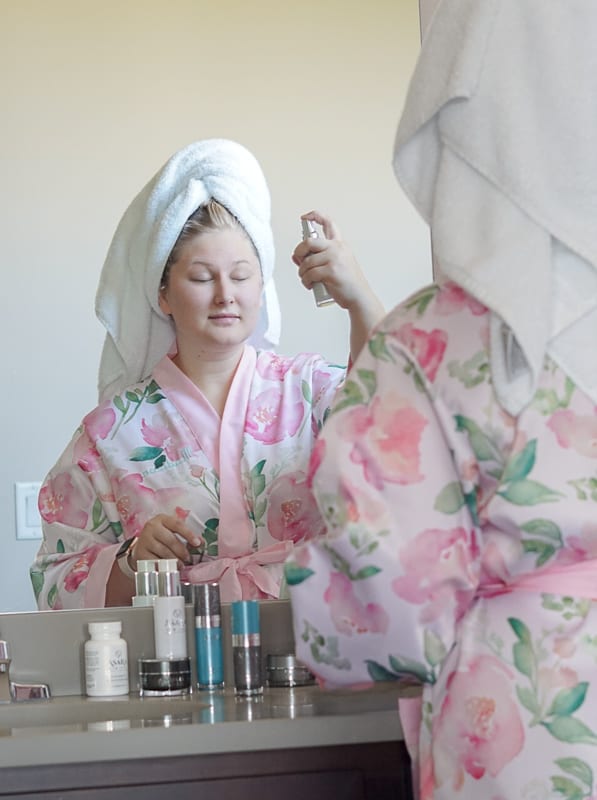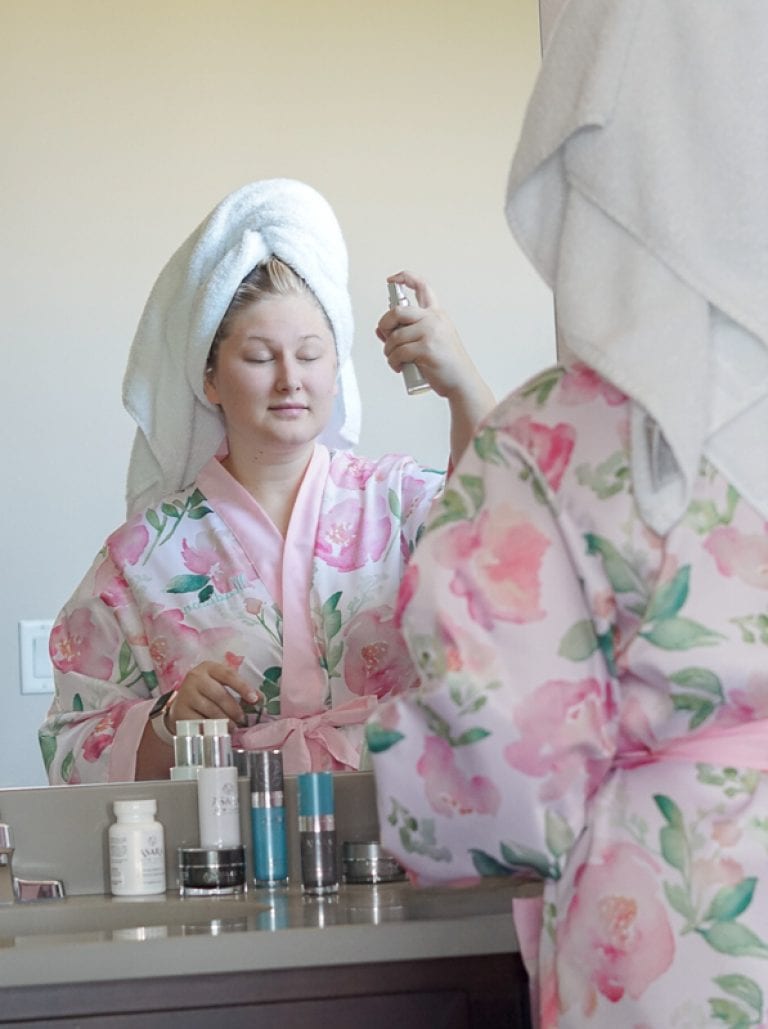 I let that settle in while doing my hair and then apply my makeup.
After breakfast I take the Divine Radiance Probiotic Supplement with the rest of my daily vitamins. I love how Asara not only provides amazing products for my skin, but they also have a their probiotic supplement which addresses skin concerns right at the source.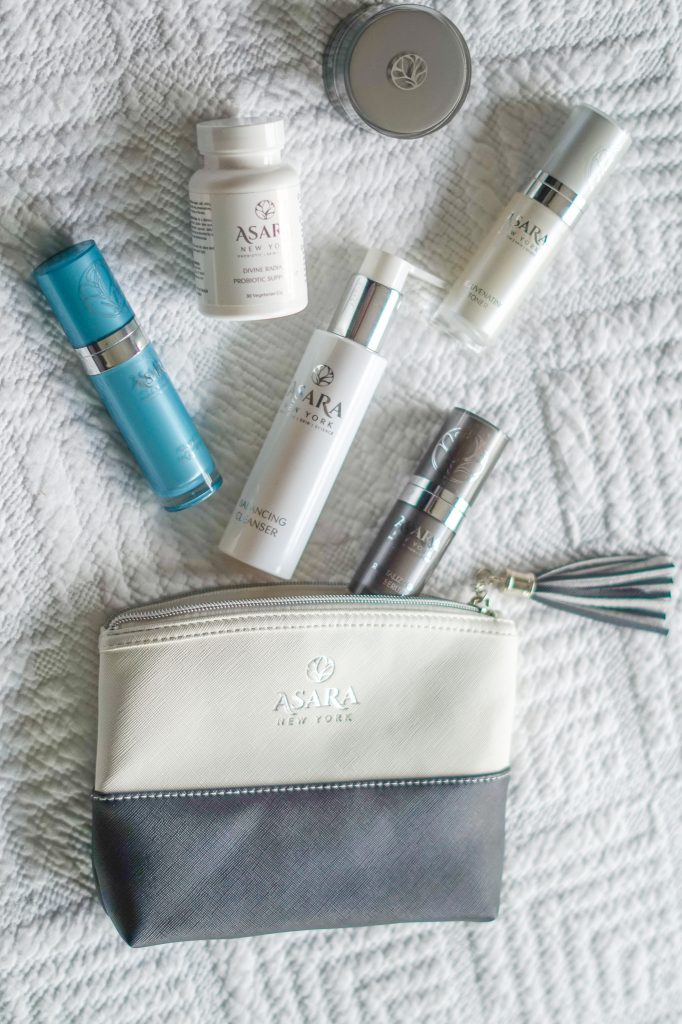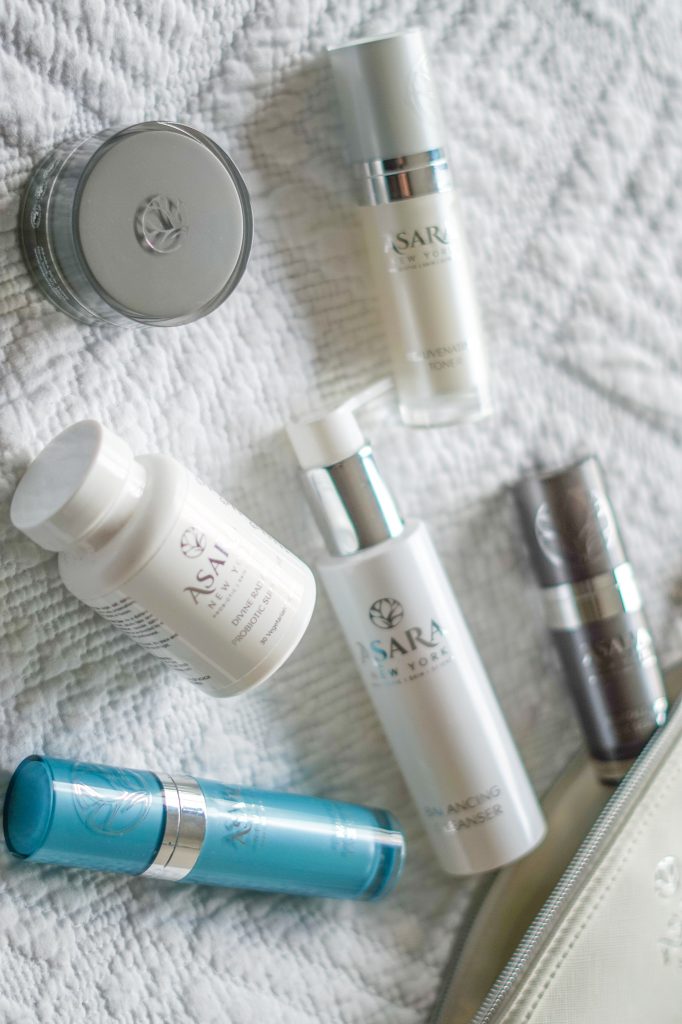 At night, I follow a similar routine, clearing away my makeup with Balancing Cleanser and Toner, a couple of times a week I will use the Purifying Clay Mask to really get my skin deeply cleansed and draw out all the impurities. Then I use the Advanced Night Cream, which isn't available to the public yet, but I can tell you it is AMAZING!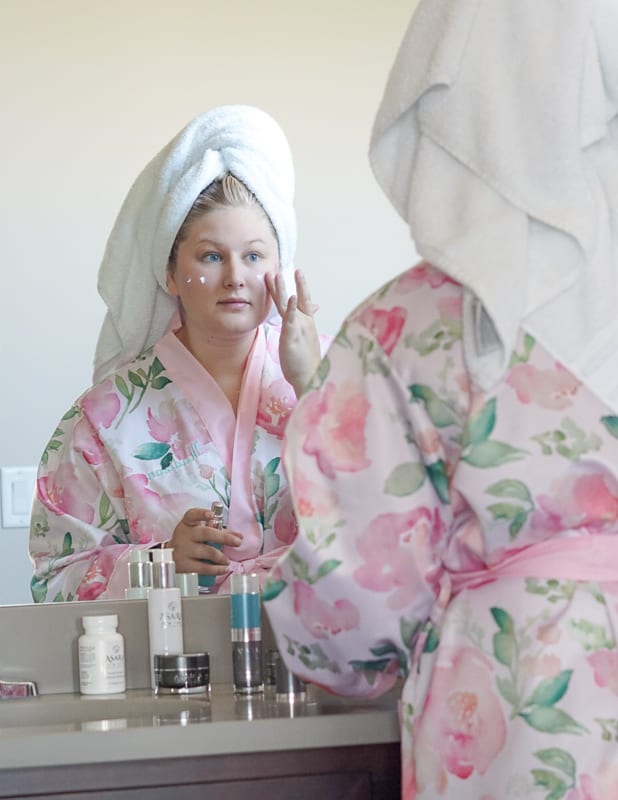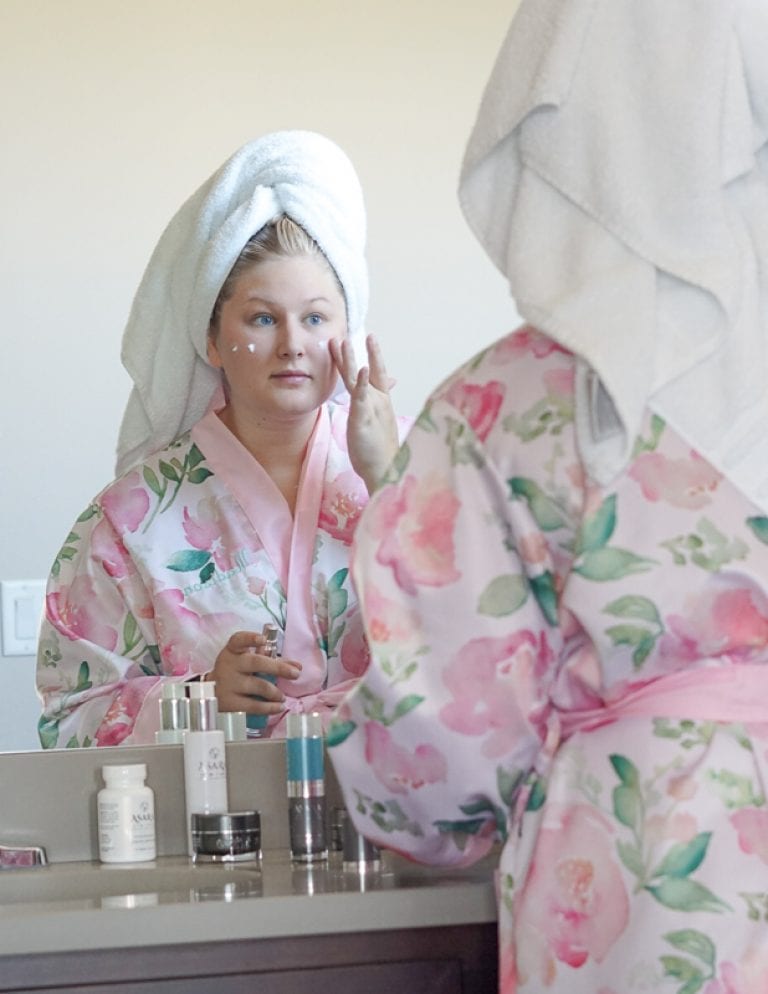 And the best part of the whole line? It doesn't cost hundreds of dollars – like some skincare lines, and in my opinion, it works even better! Find the entire Asara Skincare Line here!